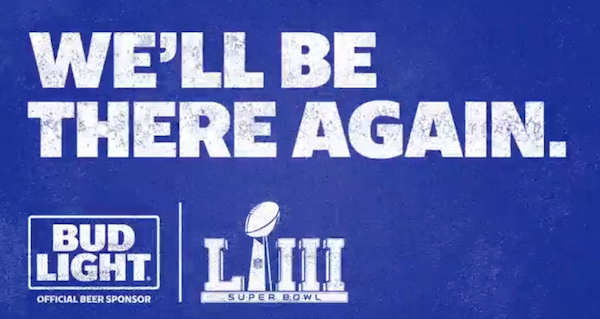 This weekend we saw four teams dominate their opponents in the NFL playoffs games. As the Saints, Rams, Chiefs and Patriots get ready for their next game Bud Light just announced some news! They went to Twitter to say that they'll be bringing enough beer for the whole city of whichever team wins this year's Super Bowl. Bud Light made history with the Eagles last year with the biggest Super Bowl celebration ever, and as the Official Beer of the NFL, they're making a promise to be right there alongside fans when their team wins this year's Super Bowl.
Who do you think will win this year's Super Bowl?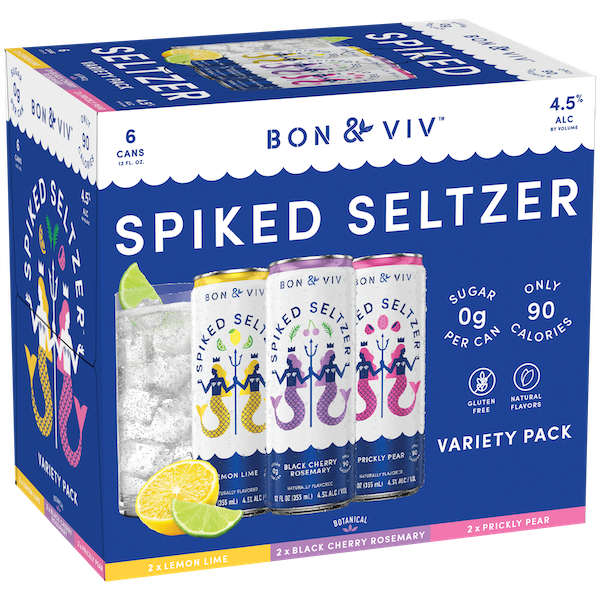 Are you looking for a new beverage to celebrate the weekend or special event? Check out BON & VIV Spiked Seltzer. The original SpikedSeltzer has been revamped with a new name, new packaging, new recipe and new flavors – Introducing BON & VIV Spiked Seltzer.
Think of it as our version 2.0: BON & VIV Spiked Seltzer gives you the great taste you love but now with:
●        0 grams of sugar
●        90 Calories
●        Botanical flavors – Enjoy premium fan favorites plus new Pear Elderflower, Hibiscus Clementine and Black Cherry Rosemary
BON & VIV Spiked Seltzer will hit shelves this month. Make sure you look out for them and also their Super Bowl ad next month!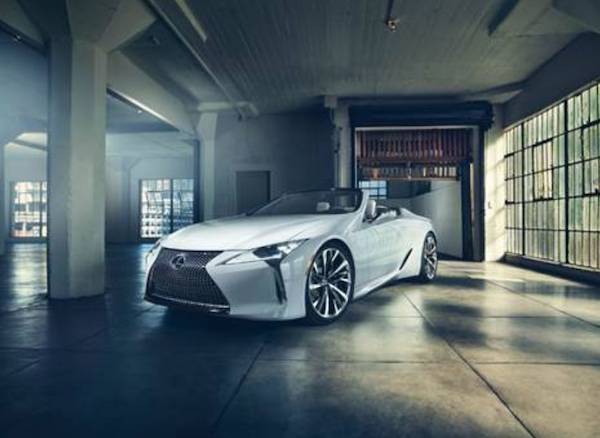 Lexus are you ready for their next car release? Well they will be showcasing their LC Convertible concept next week at the 2019 North American International Auto Show.
Lexus shocked the automotive world in Detroit two years ago with the debut of the LC coupe. Now, Lexus takes it one step further with the LC Convertible concept reveal – designed to be an expression of "ultimate beauty." Fans of the LC will delight in the elegant lines and performance of the vehicle, paired with the unmatched sensory experience of the open-air convertible.
"This concept takes the unmistakable design of the LC coupe and reimagines it as a future convertible," said Tadao Mori, chief designer of the LC Convertible concept. "It blends all the best aspects of the original coupe with the dynamic design of an open-air convertible."
Long, low and lean, the LC Convertible concept retains the athletic proportions of the LC coupe. It's a shape that evolved naturally from the original LC design, yet still manages to stand on its own with a unique identity. It blends uniquely Japanese aesthetics with the promise of sensory satisfaction that only a convertible can provide.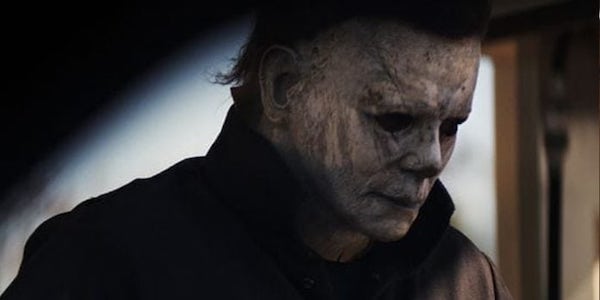 Okay I might not be talking about trick-or-treating, but the latest film in the iconic Halloween series. The infamous killer Michael Myers strikes again in Halloween, arriving on Digital and via the digital movie app MOVIES ANYWHERE on December 28, 2018, as well as on 4K Ultra HD, Blu-rayTM, DVD and On Demand on January 15, 2019. Hailed by critics as "a near perfect blend of craft, character growth and nostalgia" (Perri Nemiroff, Collider), Halloween takes place four decades after Laurie Strode (Jamie Lee Curtis,Halloween Franchise, "Scream Queens") narrowly escaped the masked Michael Myers' brutal killing spree. Packed with bonus features including chilling deleted and extended scenes as well as special featurettes showing behind-the-scenes looks at creating the film, Halloween delivers spine-chilling, hair-raising intensity and thrills to both new and repeat viewers.
Forty years after the events of 1978's Halloween, Laurie Strode (Curtis) now lives in a heavily guarded home on the edge of Haddonfield, where she's spent decades preparing for Michael's potential return. After being locked up in an institution, Myers manages to escape when a bus transfer goes terribly wrong, leading to chaos in the same town he preyed on decades earlier. Laurie now faces a terrifying showdown when the deranged killer returns for her and her family – but this time, she's ready for him.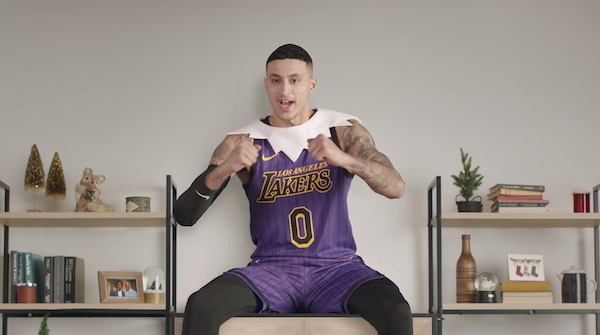 For those who will be watching the NBA's five Christmas Day games, Budweiser released a new spot called "Deck the Shelves with NBA Elves," featuring the Los Angeles Lakers' Kyle Kuzma, Oklahoma City Thunder's Steven Adams and the New York Knicks' Tim Hardaway Jr. The spot depicts the three NBA players sitting on shelves, cabinets, and bar tops celebrating and cheering on NBA fans who hydrate as they enjoy Budweiser.
The commercial leverages both Budweiser's dynamic partnership with the NBA along with spotlighting the beer brand's new responsibility campaign, "Drink Wiser," which encourages people to stay hydrated and plan safe rides whenever they drink.
The ad will air twice on Christmas Day, during the Thunder-Rockets game that tips off at 3:00PM ET (ABC) as well as the Lakers-Warriors game that starts at 8:00PM ET (ESPN).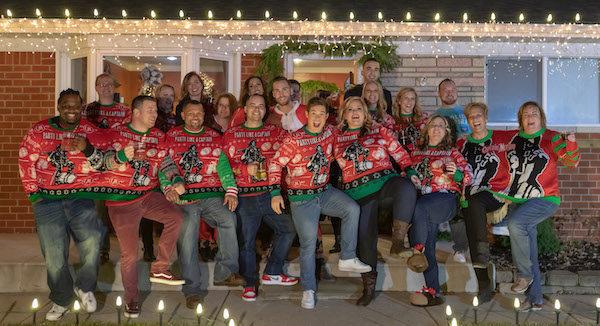 The holiday season is all about good times and having fun with friends and family, so what's more spirited a house party with Captain Morgan and Chief Party Officer Adam Devine? Andrea Moore from Fraser, MI can now say for herself, nothing!
Captain Morgan and Adam Devine showed up (crashed, really) at Andrea's house party last Saturday after she entered to win the "Captain's Night In" national contest earlier this month on Instagram. The party was full of holiday fun, festive lights, Captain Morgan sweaters and even a life-sized globe in the front yard!
How cool is that? Captain Morgan knows how to throw a great party!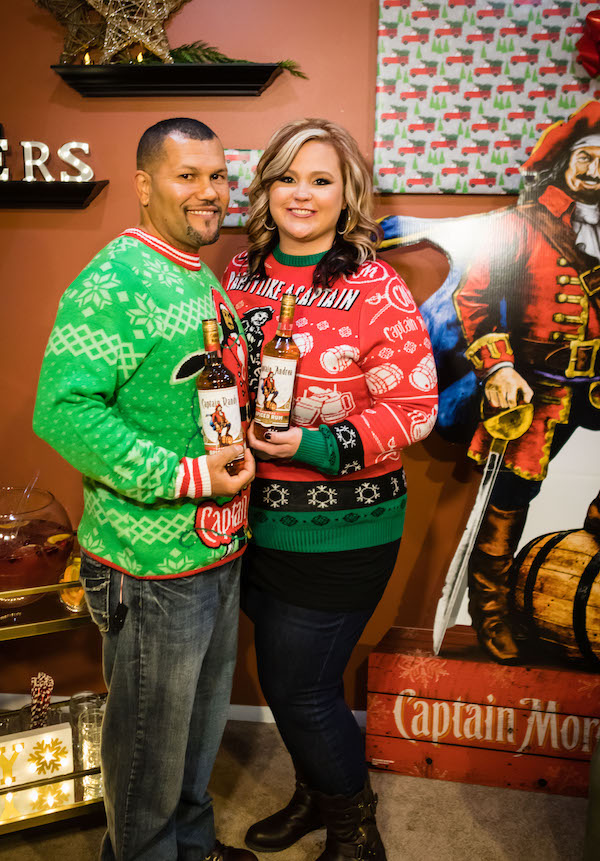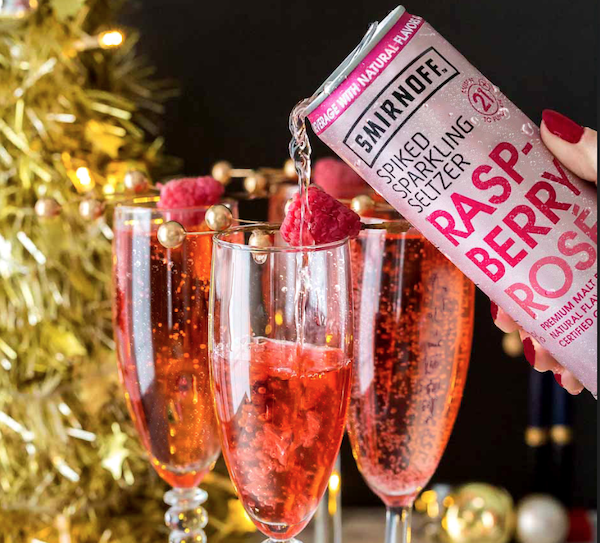 Looking for something different this holiday season? Make your holiday wishes come true with the Very Merry Sparkling Raspberry Rosé, because we believe that every season is rosé season. Hosting a full house? Don't get your tinsel in a tangle, skip the individual cocktails. Easy-to-make Holi-yay Punch is the best way to please all your friends and family without the hassle of having to make everyone their own glass.
Also, if you haven't heard Smirnoff Seltzer announced that they are spending up to $50,000 and upgrading travelers from their coach middle seats – a nice bump worth up to $3,125 for each adult entrant selected this holiday season!
Very Merry Sparkling Raspberry Rosé
Ingredients:
4 oz. Smirnoff Spiked Sparkling Seltzer Raspberry Rosé
1 oz.  Smirnoff No. 21 Vodka
2 oz Raspberry juice
Raspberries for garnish
Directions:
First, rim the champagne glasses with edible glitter. Next, pour in raspberry juice, Smirnoff No. 21 Vodka and top with Smirnoff Spiked Sparkling Seltzer Raspberry Rosé. Garnish with raspberries and sprig of mint or rosemary.
Holi-yay Punch
Ingredients:
2 bottles Smirnoff Ice Strawberry
2 bottles Smirnoff Ice Original
1.5 cups Smirnoff No. 21 Vodka
4 cups Blood Orange Juice
4 cups Pomegranate
1/4 cup simple syrup - optional
1/4 cup lemon juice
Sliced strawberries
Blood orange slices
Pomegranate arils
Fresh mint leaves
Directions:
First, mix everything together into a punch bowl or large pitcher, except Smirnoff Ice Original. Next, pour punch into glasses, top with Smirnoff Ice Original and garnish with mint leaves, pomegranate arils, strawberries and blood orange slice.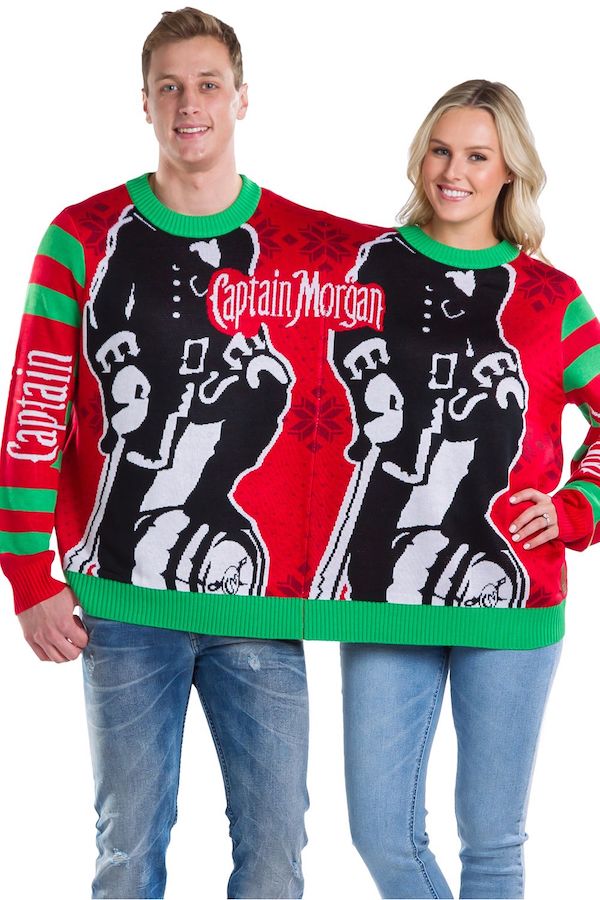 December is here! The last month of year will bring us holiday parties. If you are looking for something to wear and spice things up you will want to check out the latest collaboration. Captain Morgan has teamed up with Tipsy Elves to launch the perfect collection of holiday apparel.
Captain Morgan's online store and the Tipsy Elves' site are chock-full of all the sweaters, onesies and jumpsuits you need to get your holiday festivities on. See below for a handful of photos of the e-merch including Captain Morgan Chief Party Officer Adam Devine modeling the holiday sweater and funsie onesie, as well as a light up sweater and sweater for two option.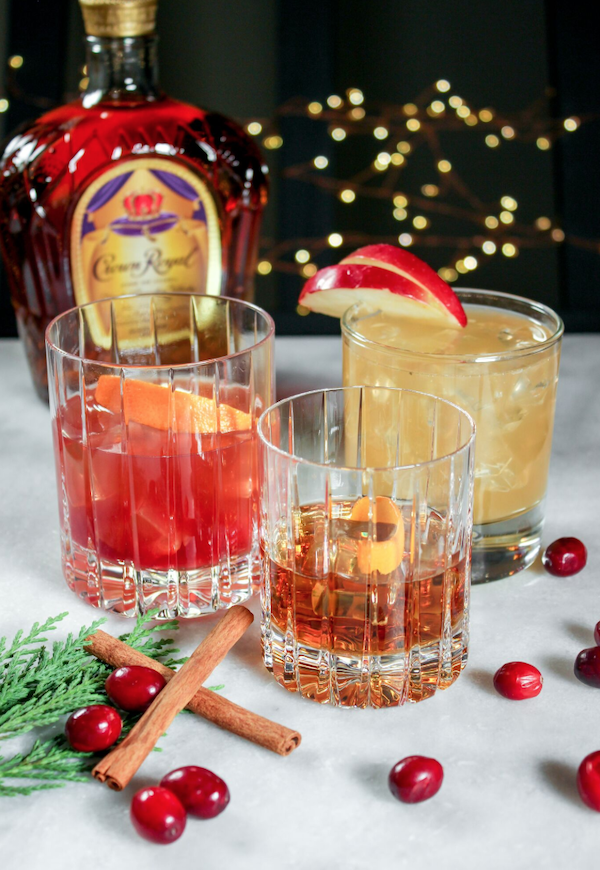 Tis the season to have fun with family and friends. As you get together to celebrate the holidays we here at MANjr want to let you know about some great cocktail ideas from Crown Royal.
Whether you are looking for an Old Fashioned or trying a sparkling vanilla cider Crown Royal and it's many varieties will server all your needs. Here are a few recipes that you and your friends will be able to try out. As always Crown Royal reminds you to enjoy responsibly.
Crown Royal Holiday Sour
·         1.5 oz CR Deluxe
·         .75 oz Lemon juice
·         .75 oz Cinnamon Syrup
·         Float red wine
·         Shake/Rocks/Float dry red wine/Orange wedge
Crown Royal Sparkling Vanilla Cider.
·         2 oz CR Vanilla
·         2 oz Apple cider
·         .5 oz Lemon juice
·         Top up with Ginger beer
·         Shake/Highball/Top up with ginger beer/Apple slices
Crown Royal XR Old Fashioned.
·         1.5 oz CR XR
·         .25 oz Maple syrup
·         2 dashes Angostura bitters
·         Stir/Rocks/Orange twist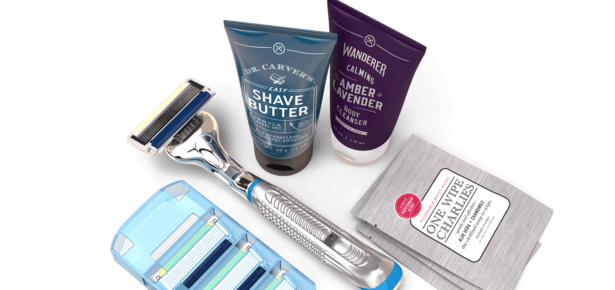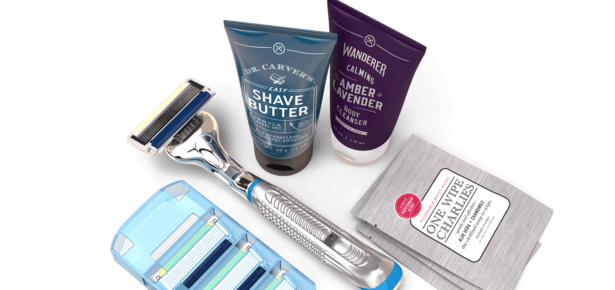 Dollar Shave Club's story – where a savvy founder leveraged a clear vision, investor relationships, improv comedy training and viral marketing to launch an kickass brand in 2011 that sold for a billion dollars in 2016 – is a pretty sick story. If you're not familiar with the brand's origins, read about it here.
But there's a good chance you know about these guys already. You've heard about the club, their razors and their business model. What you may not know is that the Dollar Shave Club is looking to overhaul your entire shit-shower-shave routine. They're changing the whole game with an expanded product line to cover all your male grooming needs. And if you missed the first wave of the Dollar Shave madness, you can sign up for the new Daily Essentials Starter Set for only five bucks. And for five bucks you get the much-deservedly-hyped Executive Razor with a full set of cartridges and trial-sized versions of these three new products:
Calming Amber Lavender Body Cleanser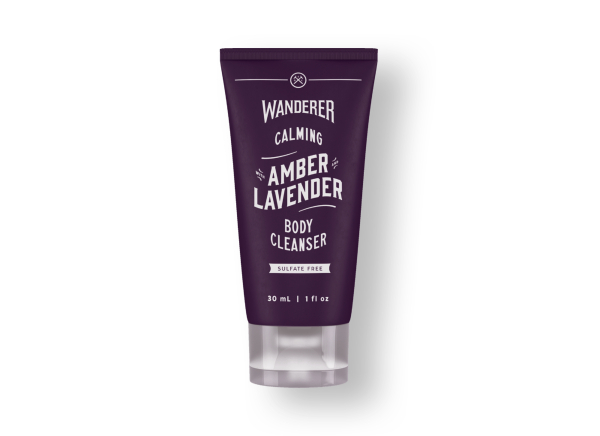 Smelling good is a must, but you don't want your clean scent to overwhelm people. Overpowering people with pungent aromas (even pleasant ones) just isn't a neighborly thing to do. This goes for both sides of the smell-good spectrum. Super-potent man sprays are for teenagers and guys who don't know any better. On the flip side, dudes shouldn't smell like flowers and lady things. The trick is to find a nice balance, a scent that says hey, I showered, but I didn't bathe in roses or cologne.
The Calming Amber Lavender Body Cleanser strikes a good balance. It provides just enough soothing smell-good vibe, without the punchy stench of man- or lady-perfume. It's clear and suds up quick. A little goes a long way. The rinse is clean and easy. Don't overthink shower time. Keep it simple with this mellow cleanser.
One Wipe Charlies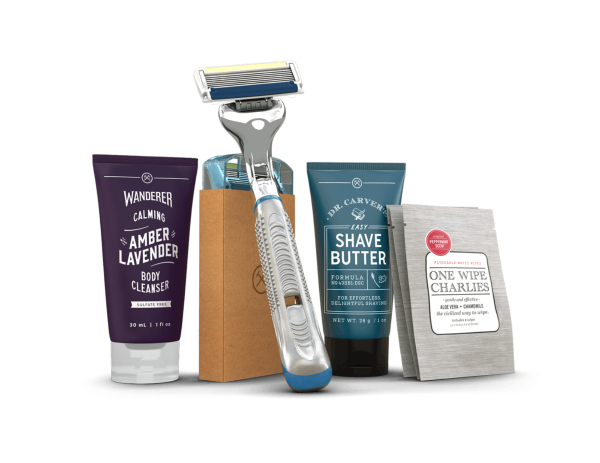 One Wipe Charlies are exactly what they sound like: flushable, moist cloths for bum. Even if personal hygiene is at the very top of your daily priority list, there are times when your bum could use some freshening up. Maybe you can't squeeze in a full shower, but you like feeling renewed after your morning thinker session. Maybe you're traveling. Maybe your crunched for time between appointments. Maybe you ate way too much barbeque, Del Taco or drank too many beers over the weekend and you got a pesky case of mud butt. Whatever the reason may be, backside unfreshness happens, and sometimes you need an immediate solution to address cleanliness problems with your posterior.
One Wipe Charlies give you the flexibility to maintain a fresh ass under any circumstances. They work as intended, but with an added bonus of cool minty butt tingle. That's the cucumber extract, aloe, Vitamin E and chamomile working their magic with a peppermint oil finish. It's downright pleasant.
Dr. Carver's Easy Shave Butter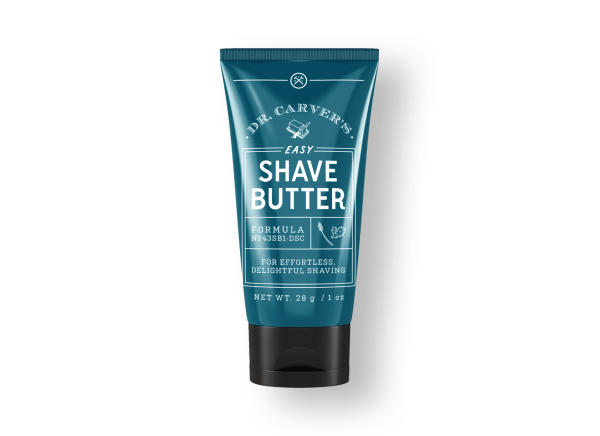 Gone are the days of badger brushes and foamy shaving cream. Don't be concerned that this stuff doesn't come out looking like some neon blue Jello, either. With Easy Shave Butter, you don't need fluorescent jelly or sudsy lather. It's a simple product that's focused on delivering an efficiently close shave. You apply the butter to maximize viscosity when you razor up your face. The butter face approach may sound like a greasy proposition, but it's not really an oily experience. You're not schmearing margarine on your mug. It's an easy-to-apply defense layer that quickly rinses away to leave your skin feeling soft and undamaged by your shaving routine.
Thanks to our sponsor Dollar Shave Club, new members get their 1st month of the Daily Essentials Starter Set including trial-sized versions of their Body Cleanser, One Wipe Charlies' Butt Wipes, and Shave Butter along with their Executive Razor for ONLY $5 with FREE shipping. If you haven't signed up for the club yet, see what all the fuss is about and get in on the action. It'll only cost you $5 to sample the goods.
Ready to join the club for only $5?
Sign up here: