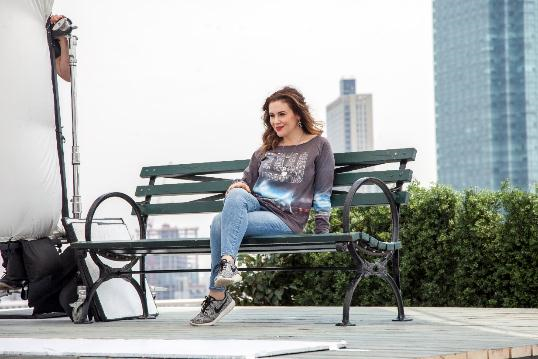 We are less than a month away from the 2015 NFL season. Does your favorite game day shirt have too much chicken wing sauce from last year on it? If so why not pick up some new gear from the new NFL clothing line?
The NFL recently just launched their 2015 Men's, Women's, and Tweens/Juniors Apparel campaigns featuring players and celebrity fans. Notable fashion influencers Jamie Chung, Erin Heatherton, Alyssa Milano, Dascha Polanco and Tika Sumpter are featured in the Women's campaign, while the Tweens/Juniors highlights Madison Pettis. Super Bowl XLIX champion Julian Edelman of the New England Patriots and Super Bowl XLV champion Jordy Nelson of the Green Bay Packers will headline the Men's Apparel campaign, showcasing the versatility of NFL apparel.
The celebrity fans will be featured in print and digital ads and will serve as social media ambassadors, highlighting their distinctive fashion and favorite trends while wearing the teams they love. The NFL Women's Apparel campaign returns for its sixth installment while the Tweens/Juniors campaign celebrates its third year.
NFL Men's Apparel celebrity stylists, Jace Lipstein of Grungy Gentlemen and Stephanie Higgs created looks for Nelson and Edelman, respectively. Both players will be fashion ambassadors throughout the season, showcasing how fashion and football go together every day.
NFL Apparel is available at NFLShop.com.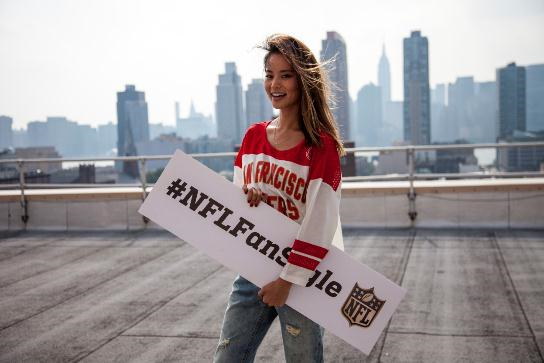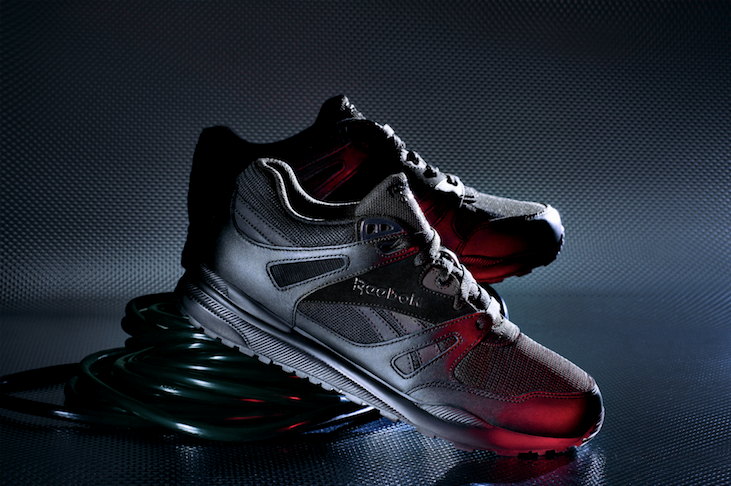 Kendrick Lamar continues to rock his Reebok Classics. Last week he was wearing the Reebok Classic Ventilator ST while he was performing at the Outside Lands in San Francisco. This shoe is sophisticated and clean, just like Kendrick's style, making it the perfect choice for his August 8th concert at the major music festival.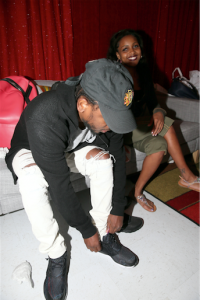 After his performance, Kendrick was spotted backstage swapping his Reebok Classic Ventilator ST's for a pair of Reebok Classic Furylite Jetsetter.
Step forward this season into the newest iteration of the Reebok Classic Ventilator, the ST. Reebok has updated the original shoe in a Sophisticated Tech pack that highlights tiny details in its design, making it a fashion forward twist on a classic style. Since the 90's, the Ventilator has been a time-honored original that keeps feet cool during casual kick-around time and has now been re-energized with high-end detailing to pair with its superior comfort. Get your pair today for $79.99 at Finish Line, Sneaker Villa, Shoe Palace, Urban Outfitters and Reebok.com.
The Furylite Jetsetter, descended from the iconic Reebok Classic Insta Pump Fury, is a fashion forward shoe that combines cutting edge looks with incredible comfort. You can grab a pair now at Finishline.com, Jimmy Jazz, Eastbay and Reebok.com for $75.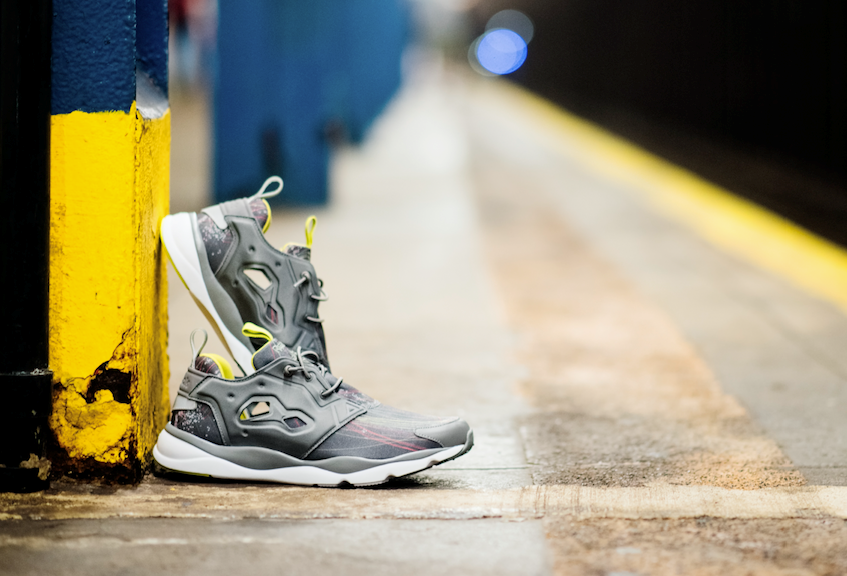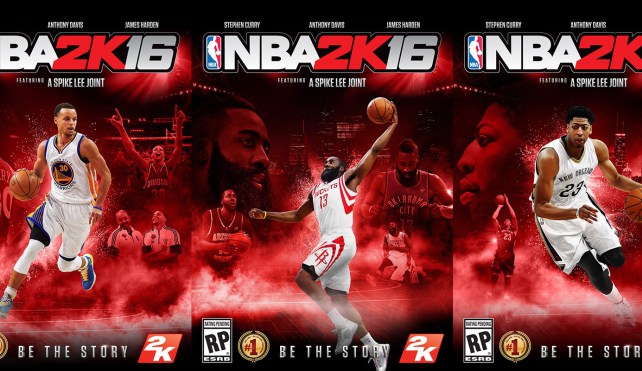 Spike Lee is helping out on the latest NBA 2K game. Here he is the narrator of the latest trailer for the game. It features Stephen Curry. The NBA 2K franchise is back with the most true-to-life NBA experience to date with NBA 2K16. Guide your MyPLAYER through the complete NBA journey, take control of an entire NBA franchise, or hone your skills online competing against gamers from around the world. With animations that provide smoother movement and more realistic articulation, it's certain to be the most authentic NBA gaming experience yet.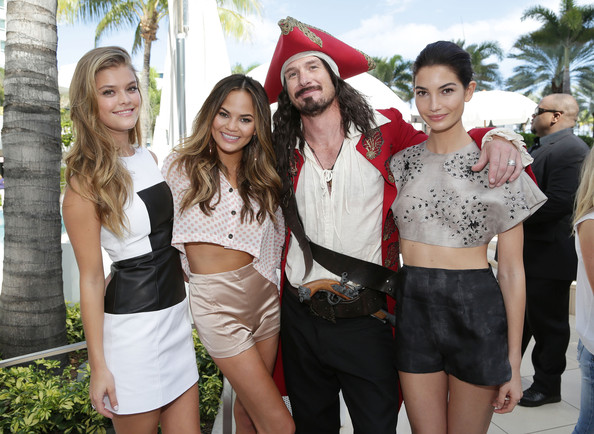 When you are looking to turn any ordinary day into a better day why not follow supermodel Chrissy Teigen's lead? She teamed up with Captain Morgan to throw a Sunday RumDay bash in Miami. Chrissy and The Captain hung out poolside with guests, passed out some boozy popsicles with Captain Morgan Pineapple Rum. She even got behind the bar to show bartenders and guests alike how to mix up Chrissy's signature cocktail, the Freaky Teigy.
Plus next Sunday is National Rum Day. So if you are looking to have a new drink to celebrate Rum Day you should try out Teigen's new drink.
Freaky Teigy
1.5 oz. Captain Morgan Pineapple Rum
1.5 oz. Coconut Water
1 oz. Club Soda
Lime Wedge
Instructions: Fill tall glass with ice. Add Captain Morgan Pineapple Rum and coconut water. Top with club soda. Squeeze lime wedge and drop in. Best served in a coconut.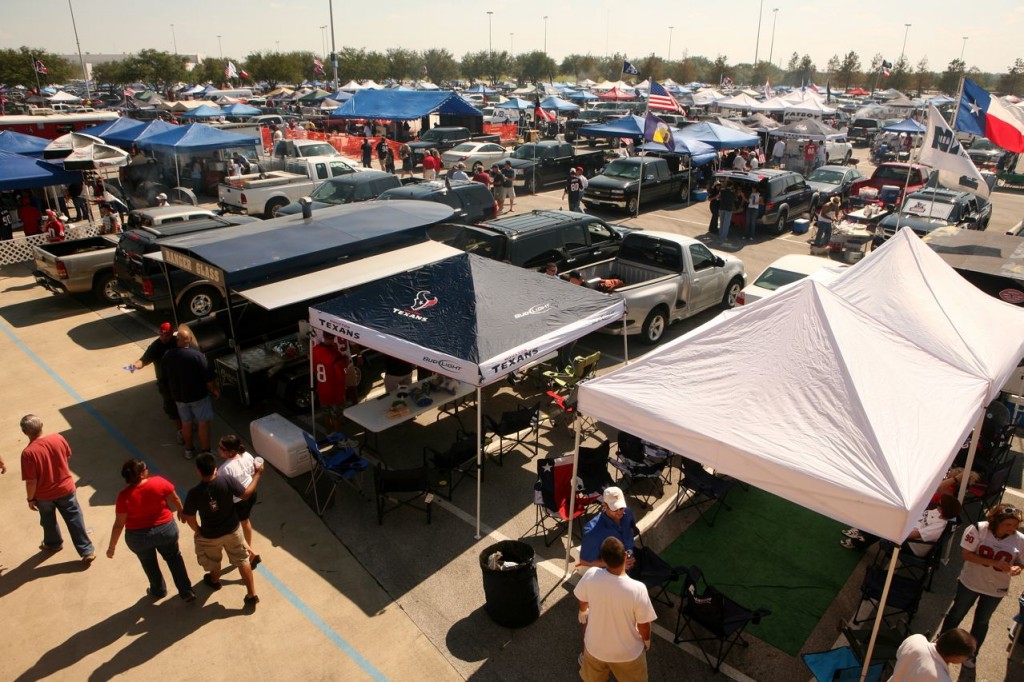 Football is less than a month away. From the NFL to college football we as fans can't hardly wait. One question does remain. Is your car tailgating worthy? If you are not sure there is a list of the top 10 vehicle features for tailgating that Cars.com has recently put together. So check out the top 10 vehicle features for tailgating to keep your pre-, during- and post-game party on track
Locking RamBox
How do built-in bins with enough space for more than 200 cans sound? Tasty, I know. RamBox, available on Ram light- and heavy-duty pickup trucks, saddles two massive bins on each side of the truck bed with up to 8.6 cubic feet of cargo space in the larger, 6-foot-4-inch bed, and 7.3 cubic feet of beverage space with the 5-foot-7-inch bed. The RamBox is lockable with the remote key fob to keep poachers from stealing your goods while you watch the main event.
Household Power Outlet
Two or three-pronged household outlets are fairly easy to find in SUVs, trucks and minivans, especially those with rear-entertainment systems. Be sure to check the power ratings of the outlet as some don't have enough juice to power a larger TV. In that case, pick a truck like the Toyota Tacoma with optional 115-volt, 400-watt outlet to handle an assortment of powerful tailgating electrical devices.
Rear Entertainment System
Plug your PlayStation/Xbox into the rear entertainment system for some pre-game pump up on "Madden 16″ or on a classic game such as "ESPN NFL 2K5."
Rear-Facing Tailgate Seat
With the party happening at the rear of the vehicle, rear-facing tailgate seats like in the Dodge Grand Caravan, Chrysler Town & Country and Ford Flex provide a great view of the action off the field. These third rows pivot backward and are prime real estate.
In-Car Wireless Internet
Though earlier systems proved weak and more of a gimmick, in-car wireless systems are heading in the right direction with 4G LTE speeds being tapped and transmitted into in-car hot spots. Audi and GM offer the feature across all varieties of their cars, trucks and SUVs.
Multiple USB Ports
Tailgating often means a long day of constant battery drain while researching lineup changes, injuries and green flag start times. Thankfully, you and all of your friends can mooch off up to five USB inputs for charging devices in a truck like the Chevrolet Silverado or GMC Sierra. Want to get creative? Look into a USB-powered mug warmer for those frigid, late-season football games.
Satellite Radio
Stuck tailgating at a football game while NASCAR continues on or vice versa? Tune into the broadcast on satellite radio and pipe the race or game through the car's stereo or a mobile device via the SiriusXM mobile app.
Honda Odyssey In-Car Vacuum
Driving to the football field can be like piloting a rolling kitchen pantry. The chances of spilling a 32-ounce giant plastic bin of cheese balls are high, plus many racetracks' parking lots are in grass- or mud-covered fields, so something like the Honda Odyssey's built-in vacuum becomes an easy win for cleaning up after the last embers go out in the grill.
YES Essentials Upholstery
Spills are unavoidable, and the spill risk increases with the amount of "refreshments" brought to the tailgate. No one wants to go there, but designated drivers with YES Essentials fabric in certain Kia, Hyundai and Fiat Chrysler Automobile vehicles won't have to worry as much about the unspeakable since the cloth upholstery is stain and — this is key — odor resistant.
Anything With a Liftgate
This seems like a no-brainer but it's worth a mention. Sure, tailgating refers to gathering around the fold-down tailgate of a truck or SUV, but anything with a liftgate might be the way to go as the liftgate rises above the rear of the vehicle to shade tailgaters – liftgaters? — From sun and foul weather.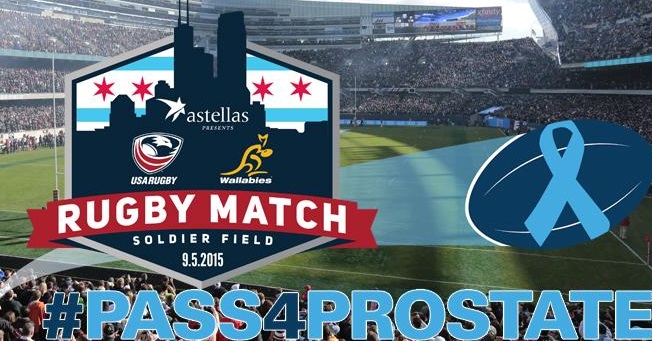 Guys, we seem to not want to go to the doctor. We fear sitting in that room waiting for a checkup. Yet it is better to be in the know. When was the last time you went for a physical? If it has been way too long for you to remember, maybe you should make an appointment sooner rather than later.
To help push you into the doctor's office the USA Rugby, the Australian Rugby Union and Astellas Pharma have partnered to launch the #pass4prostate challenge. This is a social media campaign designed to generate awareness of prostate cancer and support a donation of up to $125,000 from Astellas to four research and advocacy organizations.
From now until the end of September in support of Prostate Cancer Awareness Month, you can record a video of you catching an inanimate object, mentioning why prostate cancer awareness is important to you and then passing that object, rugby-style, symbolically to a friend or family member. Astellas will donate $5 to prostate cancer advocacy organizations for every qualifying submission with the #pass4prostate hashtag posted to Facebook, Twitter or Instagram, up to a maximum contribution of $125,000. Example videos from top professional rugby players, information on how to register to win rugby-themed prizes and further details can be found at www.pass4prostate.org.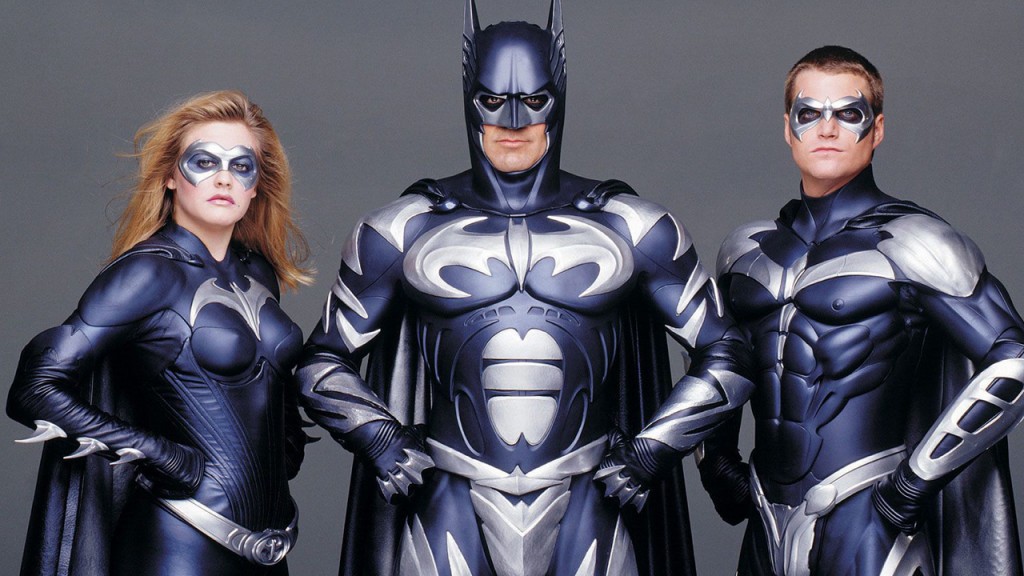 With recent hit films like "Avengers," "Guardians of the Galaxy," and "Ant-Man" we have come to take comic book films for granted. The good folks at i09 have put together the most cringe-worthy scenes in comic book movie history. You can check out their complete list by clicking here! We also put the video they made below. Check out some of the saddest moments from the super hero films.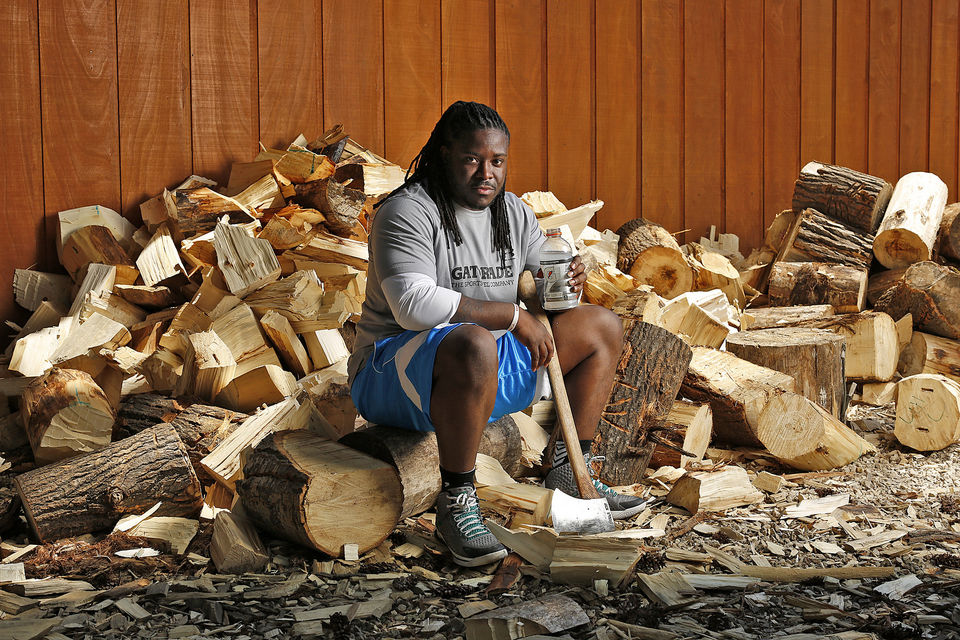 Eddie Lacy took a break from training camp and tried his hand in the sport of lumberjacking. He got some help from competitive lumberjacks Shana Verstegen and Cassidy Scheer at the Paul Bunyan Northwood's Lumberjack Show in Wisconsin Dells, Wisconsin. Lacy did some pole climbing, the two-man cross cut saw, and axe throwing.
This was part of the Gatorade Beat the Heat program, which aims to educate athletes on the importance of heat safety and staying hydrated during the hot summer months. Not only is Lacy now equipped with a new skill set, but he also learned firsthand that lumberjack athletes compete in similar conditions as football players – outside in the hot and humid weather, while losing a lot of sweat during training and competition.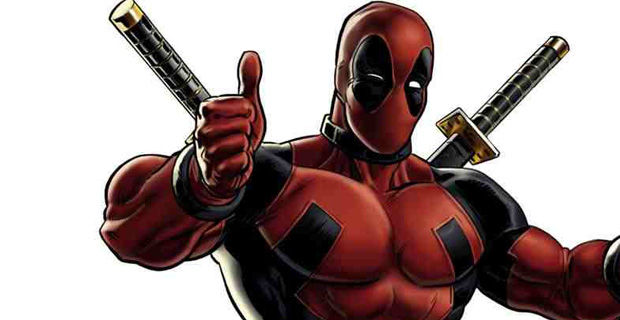 I wasn't at the Comic Con in San Diego so I couldn't watch was Deadpool trailer that those who attended could. All the footage from the internet was blurry and was taken down faster then the enemies in this movie. Today you and I can now see it. It is awesome. The movie is rated R and they even poke fun at the Green Lantern movie.
Based upon Marvel Comics' most unconventional anti-hero, DEADPOOL tells the origin story of former Special Forces operative turned mercenary Wade Wilson, who after being subjected to a rogue experiment that leaves him with accelerated healing powers, adopts the alter ego Deadpool. Armed with his new abilities and a dark, twisted sense of humor, Deadpool hunts down the man who nearly destroyed his life.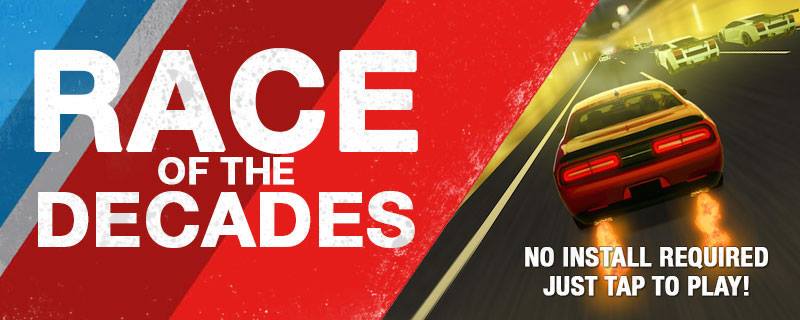 Valvoline just made your day a bit better with the Race of the Decades game. You get to drive along some of the famous American highways in cars spanning more than a century of automotive innovation. You start out in a Model T and go all the way up to modern sports cars. You will find a lot of different highways as you steer clear of roadblocks and other vehicles, and collect Valvoline powerups to fuel your journey to victory. I will warn you the game is a bit addicting. Make sure you challenge your friends and share your high scores on your social channels.
To play CLICK HERE!