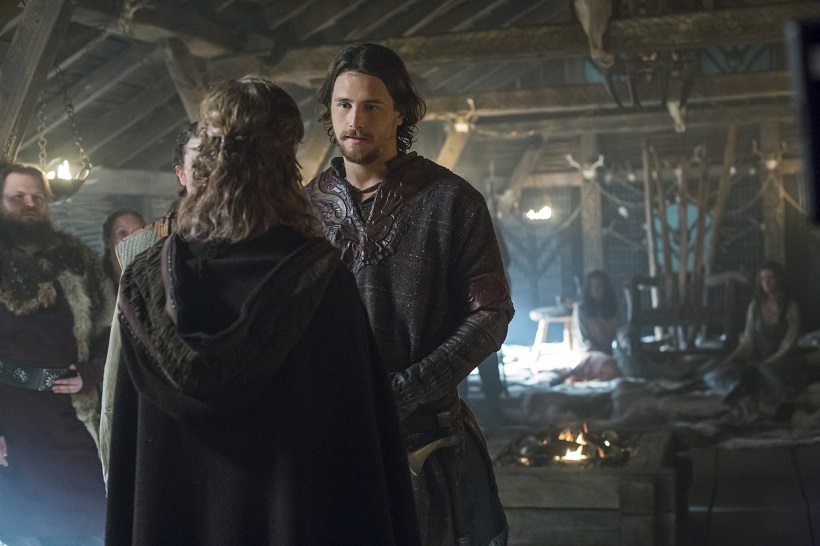 This Thursday, March 12th Vikings will air is episode called "Scarred" at 10 p.m. on History.
The victorious Wessex/Viking forces return to Wessex but there is rancour in the Viking camp – Floki is angry over the alliance with Ecbert and is resentful the influence that he feels Athelstan has over Ragnar.  Princess Kwenthrith makes some calculating political moves following the battle at the Hill of the Ash in Mercia. Visitors from the past arrive in Hederby, at Kalf's invitation.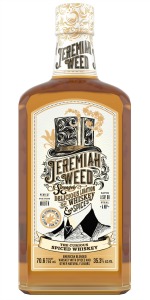 Gear up for the weekend with these tasty Jeremiah Weed cocktail options. Whether you fancy refreshing iced tea with a kick for day drinking, a change-of-pace taste of apple cinnamon spice or nice end-of-the-meal sarsaparilla treat, we got options to cover every occasion.
JW Spiced Tea
Ingredients
Two shots of Jeremiah Weed Spiced Whiskey
Fresh Lemon Juice
Brewed Iced Tea
One can of 7-Up
Mint Sprigs
Ice
Directions
Fill tall glass with ice and fill glass halfway with brewed iced tea.
Add two shots of whiskey
Top off with 7-Up and four to five dashed of fresh lemon juice.
Stir completely and garnish with mint sprig.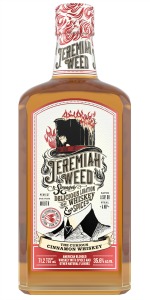 Twisted Apple Cinnamon
Ingredients
1 1/2 oz. Jeremiah Weed Cinnamon Whiskey
1 1/2 oz. Apple Schnapps
Ice
Directions
Mix in a whiskey glass
Finish with some light cinnamon garnish
Sarsaparilla Whiskey Root Beer Float
Ingredients
Two shots of Jeremiah Weed Sarsaparilla Whiskey
One can of root beer
One (reasonably-sized) scoop of vanilla ice cream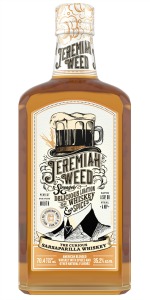 Directions
Combine whiskey and root beer in a large mug
Scoop the ice cream on top
Consume quickly
Enjoy responsibly!
Have a good weekend!

This week at Spring Studios in New York City, Reebok hosted the launch of one of its boldest running shoes to date: the ZPump Fusion.
The event was kicked off with a presentation from Reebok President Matt O'Toole and Reebok Head of Advanced Concepts Bill McInnis describing the inspiration behind the shoe and its technology.   Key guests who helped celebrate the launch included Sports Illustrated swimsuit model Hannah Davis who took part in the presentation in a fresh pair of ZPump Fusions, and Entourage star Adrian Grenier who was in the audience in the new running shoes as well.  Top UFC stars Jon Jones, Conor McGregor and Paige VanZant were also in attendance, along with UFC President Dana White.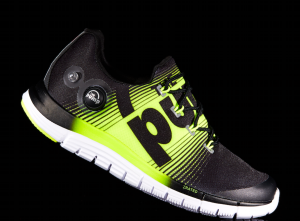 After the presentation ended, attendees and celebrity guests were invited to catch a sneak-peak at upcoming ZPump Fusion color ways in the specially designed "Future Room." After lacing up, attendees were able to truly wear test the shoes in a specially constructed obstacle course that tested their agility and speed in a one-of-a-kind 4D multimedia experience.
Unlike traditional running shoes which are often made up of over 40 individual parts, the ZPump Fusion is constructed from just three, which means no unnecessary components or rigid parts to restrict movement in the foot. It's also one of the first running shoes to provide a fully customizable fit, thanks to Pump technology that adapts to your foot.
The ZPump Fusion will be available on Tuesday, March 10th for $110 from retailers including Finish Line and reebok.com


A new device popped up in the tech field that allows you to control all of your entertainment devices with your iPhone. It is called Pronto. It allows control of all entertainment devices such as your TVs, set-top boxes, DVDs and Blu-ray players from your iPhone. It pairs up with the free Peel Smart Remote app and offers customized viewing recommendations based on your interests and viewing habits.
I like the fact that it includes optional IR extension cable that allows me to store away multiple entertainment devices and still control them. The Pronto doesn't take up that much space in your house either. It is palm-sized and lightweight. I was able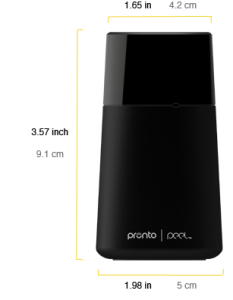 to put the Pronto next to my TV in my entertainment center and you could barely see it. Plus with its size it allows for easy mobility to take it with you.
We all know that there is a TON of gadgets and electronic gizmos other there. So rest assured that the Pronto can work for you since it is optimized to control more than 3,000 entertainment devices, including all major TV brands. You don't even need to worry about batteries since it comes with 4AA batteries.
The Pronto is compatible with iPhone 4s, iPhone 5, iPhone 5c, iPhone 5s, iPhone 6, iPhone 6 Plus and iPod Touch. You can control up to 8 devices per room using those compatible devices. Besides TV's and satellite boxes, streaming media players, DVD and Blu-ray players you can also use the Pronto for A/V receivers and air conditioners. The remote can control more than 50 devices total.
The Pronto will make your life easier to control all your gadgets. For more info and to purchase check out their website here!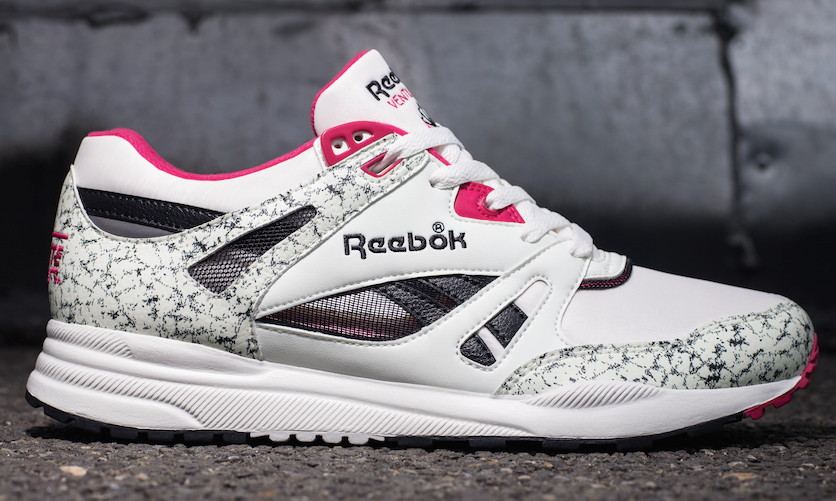 In 1990, Reebok released one of their most timeless running designs: the Ventilator. Incorporating Hexalite technology into the shoe to provide greater comfort and better shock absorption it was the perfect shoe for the faster, lighter runner. The durable lugged outsole was designed to give sure-footed traction for both on and off-road running. The visible archbridge in the middle of the shoe was perfectly placed to offer optimum motion control. And the name Ventilator? That came from the ventilated side panels that allowed cooling and breathability. The shoe was ahead of its time.
Twenty-five years later the shoe is a classic. Still as light as it ever was but now worn for street fashion instead of road running. As Reebok celebrates 25 years of the Ventilator in 2015, three of the original colorways return in their true form; stitch for stitch and perfectly color matched for authenticity. To help reintroduce these classic trainers, Reebok asked renowned photographer, Jonathan Mannion, to capture what he saw as the essence of the Ventilator.
"When asked by Reebok to creatively interpret and photograph the shoe, I was presented with a unique challenge; with a shoe that has so many intriguing design elements, what element best defines the entire shoe? Ultimately, I focused on the shoe's most unique element, the mesh ventilation. My approach to shooting was much like I'd approach shooting a car; focusing on the silhouette of the object and the way the design interacted with air. By accentuating the mesh through light, I hoped to achieve an iconic picture that honored the timelessness of the shoe.
Incorporating the Starcrest logo from the tongue label was also at the forefront of the project for me. Drawing inspiration from its shape, I decided to recreate the logo using the actual shoes. As Reebok celebrates 25 years of the Ventilator, focusing on the Starcrest was a way to honor Reebok's iconic logo while referencing its storied history in running."
The third style from the Ventilator OG Pack in white/grey/pink/black will launch on Saturday, March 14th for $109.99 at Reebok.com, Bait, Extra Butter, Private and Puffer Reds.

Danika Yarosh is breaking out in a big way on the award-winning series, Showtime's "Shameless," where she currently portrays the troublemaker, bad influence, and overall too mature for her age, 'Holly Herkimer.' 'Holly' stands out as the best friend to 'Debbie Gallagher' (Emma Kenney), teaching 'Debbie' the "grown up world" of boys and girls.
Danika is a star in the making who can be seen in movie productions including "A Christmas Wedding Tail" with Jennie Garth, and "Retribution" with Frances Fisher. She has also guest starred on shows such as "Law & Order: SVU," "In Plain Sight," and "1600 Penn." Most recently, she took on the recurring role of the ditzy, happy-go-lucky 'Olivia,' 'Emily Hobbs' (Ryan Newman) best friend, on the series "See Dad Run" with Scott Baio.
Art Eddy: Let's first talk about "Shameless." A lot of people love that show. It has a great cast. The writing is very clever. What to you makes this show stand out?
Danika Yarosh: I think there's a lot that makes "Shameless" stand out. Despite all the chaos and craziness of the Gallagher clan, it's all so raw and real, and I think a lot of people can relate to the characters and their situations, so you just really feel for them. I also think the fact that the show is so funny, yet so dramatic has made fans love it.
AE: I am a big of William H. Macy. As a young actor did you seek any advice from him or other veterans on that show and if so what did they say?
DY: Well, honestly, people never really give you straight up advice. It's not like they're going to say, "I'm going to give you some advice now." But I could definitely say I've learned a few things from just watching other actors on set.
AE: Do you interact with fans on Twitter when the show is on?
DY: Oh, absolutely. Getting to hear that instant feedback is the best. I love talking to fans to see what they thought of the episode.
AE: If so what has been the funniest interaction with fans of the show?
DY: Ha! Okay, so, people either love Holly or they hate Holly (which is totally a good thing). So this season, when Debbie punched her in
the face, people were tweeting me some really hilarious, yet somewhat disturbing things as they were rooting Debbie on.
AE: You also recently starred in the film "The Color of Time" as the role of Irene with an all-star cast that includes James Franco, Mila Kunis, Jessica Chastain, and Zach Braff. Tell me a bit on that film and your character.
DY: It was such an honor to be in this project and work with such incredible people. "The Color of Time" follows the life of poet C.K. Williams. The film is actually based of a collection of poems written by him in a book called "Tar", which is about the women in his life and how those experiences ultimately affected him. I play Irene, young C.K.'s first love who he meets by chance at a gathering. As the film progresses, and his future relationships become more complicated, he always flashes back to memories of Irene and the purity and innocence of that first encounter.
AE: You have been on quite a few shows. Do you remember your first role?
DY: Before I got into television and film, I was really big into theater. So I did that for a while. After I did a show in New York City for eight months, I decided to try out television/film and the first thing I booked was a role on an episode of "Law and Order: SVU."
AE: What got you into acting?
DY: When I was four years old, they were shooting "The Stepford Wives" in my hometown. My mom was one of the Stepford Wives in it and since they needed some child extras, she brought me and my siblings along. As we were filming, I found myself absolutely loving it so I asked my mom if I could try out acting. She initially said no, but I still continued to ask and she finally agreed to let me take a class when I was seven.
AE: Who would you love to work with next?
DY: Ooh, that's tough. There are so many people I would love to work with. Actor-wise, I'd say maybe Anthony Hopkins, Kevin Spacey, or Angelina Jolie. But if you're talking about the industry in general, I'm also going to add that I would love to work with Ron Howard, David Fincher, or Darren Aronofksy.
AE: When you do have some down time from acting what are you usually doing?
DY: I'm usually hanging out with friends, at the movies, hiking, taking a yoga and/or dance class, at the archery range, reading a new book, at the beach, finding new music, or volunteering for Best Friends Animal Society.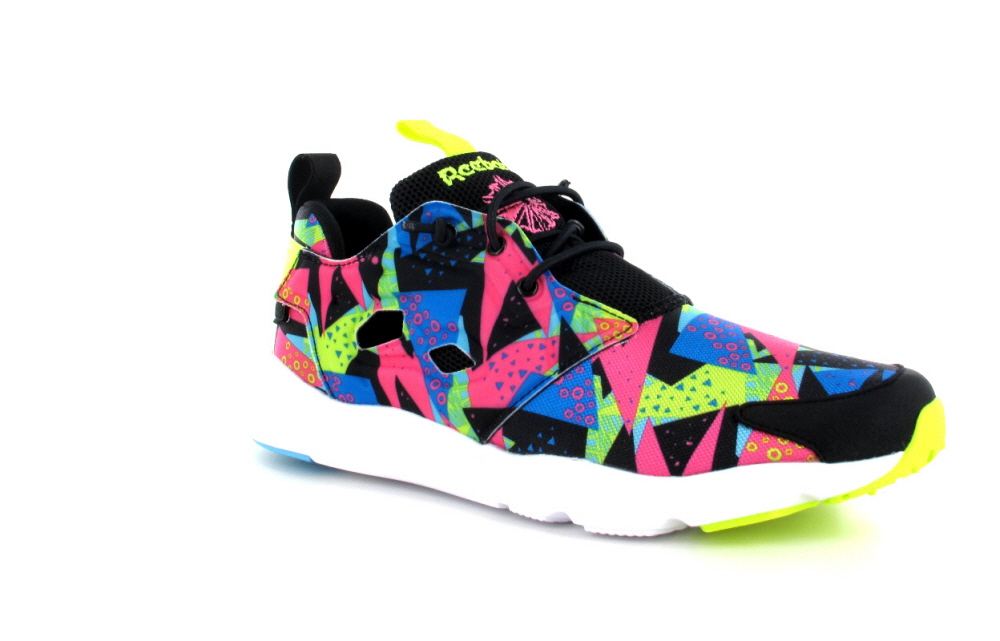 Reebok Classic freshens up for spring with a brand new model, the Reebok FuryLite. Containing design elements of the unique Reebok InstaPump Fury, the FuryLite is the perfect addition to the Reebok Family. For the men, the FuryLite Graphic pack fuses together modern and retro styles with a twist of 90s graphics.
Unleash your fury this March and head out to Finish Line, Jimmy Jazz, Shoe City, Shoe Palace or Reebok.com to pick up your of pair of Furylite for $75.The FuryLite "Graphic" pack is available now.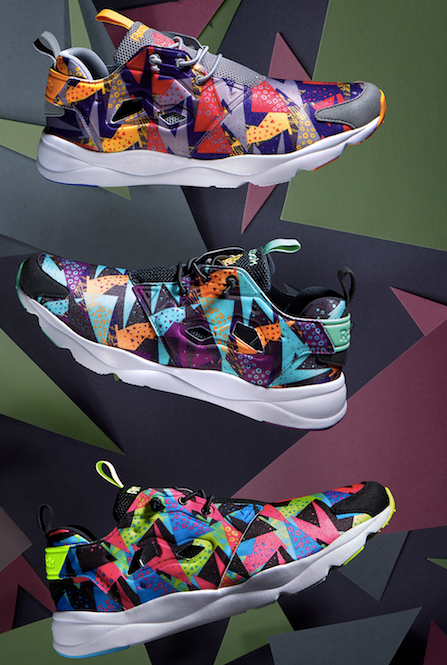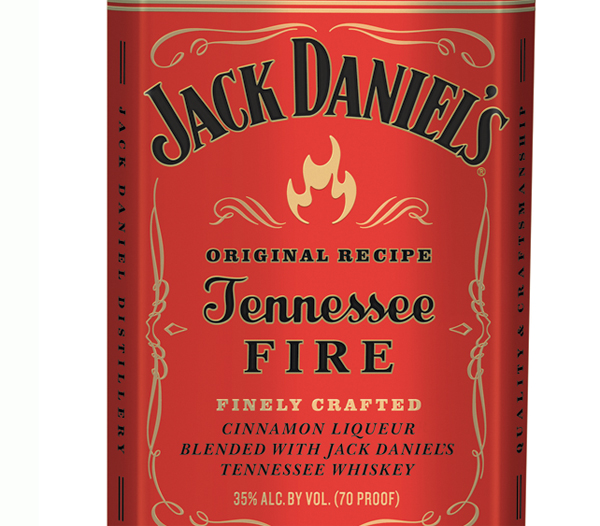 The Jack Daniel Distillery is excited to announce the nationwide release of their finely crafted, red-hot cinnamon spirit, Jack Daniel's Tennessee Fire. Following its wildly successful limited release last year, the highly coveted 'Jack Fire' will be available in all 50 states in March 2015.
Jack Fire brings together the distinctive character of Jack Daniel's Tennessee Whiskey with a red-hot cinnamon spice liqueur. The result is a sweet, hot-cinnamon kick that complements the smooth and delicious taste of Jack Daniel's, giving a unique finish full of unmistakable character.
The brand's first flavor variation, Jack Daniel's Tennessee Honey, exploded onto the scene in the spring of 2011 and has since become one of the most popular flavored spirits in the U.S. The brand will now offer existing fans and newly interested consumers another flavor option, continuing to build on their esteemed portfolio.

It all starts with a distinct mingling of Jack Daniel's Old No. 7 Tennessee Whiskey and Jack Daniel's very own cinnamon liqueur. The result: a classic spirit that delivers a smooth, delicious finish and upholds the quality taste that Jack Daniel's friends have come to expect. Jack Fire was first offered in April 2014 in three select markets Oregon, Pennsylvania and Tennessee. Due to positive consumer response, the spirit was released in five more markets – Georgia, Illinois, Michigan, South Carolina and Texas.
Jack Daniel's Tennessee Fire will hit shelves beginning March 3, 2015 and will be available at 70 proof. The product will be priced in line with Jack Daniel's Tennessee Honey. Follow @JackFire or visit www.JackFire.com for more information and use the hashtag #JackFire to join the conversation.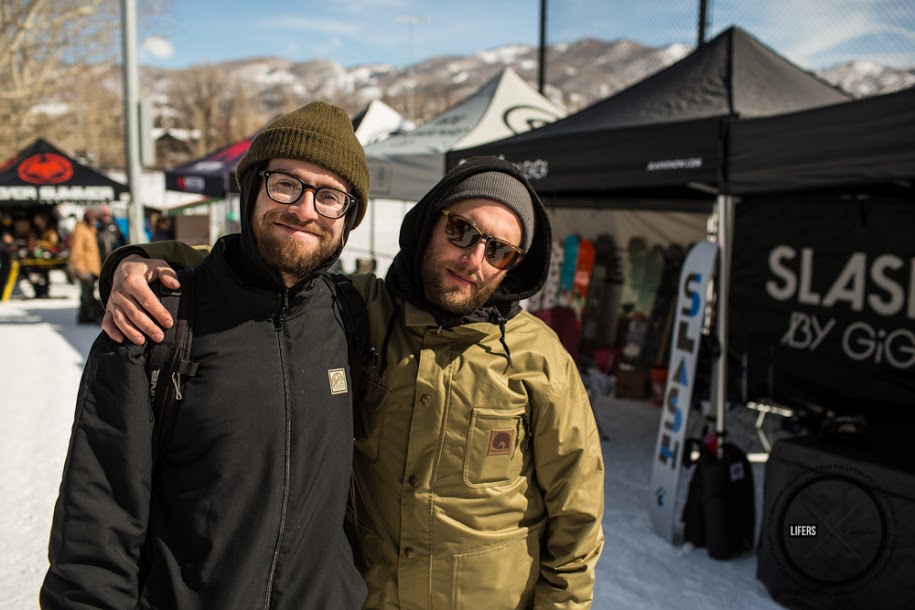 Cadillac and professional photographer Matt Alberts released the first video recap for The Seasons Collection, summarizing all that happened as the team kicked-off the yearlong journey across the continental US.
Using wet plate photography as well as digital photography and video, Matt has set out to find and document LIFERS; the passionate lives they live, and the seasons and sports that inspire them. The video above features interviews and highlights from the first week of the SNOW program, and stars Bobby Meeks (DC Shoes) and other well-known enthusiasts hitting the slopes of Colorado.
Week 2 is jam-packed full of excitement, as Matt and his crew head to Steamboat, CO to document the adventures of the Slash and Burn Banked Slalom, Alex Pashley (Smartwool), and Scott Loeppert (Salomon Snowboards) and his kids.
http://www.youtube.com/watch?v=Y2-QzqVLg6I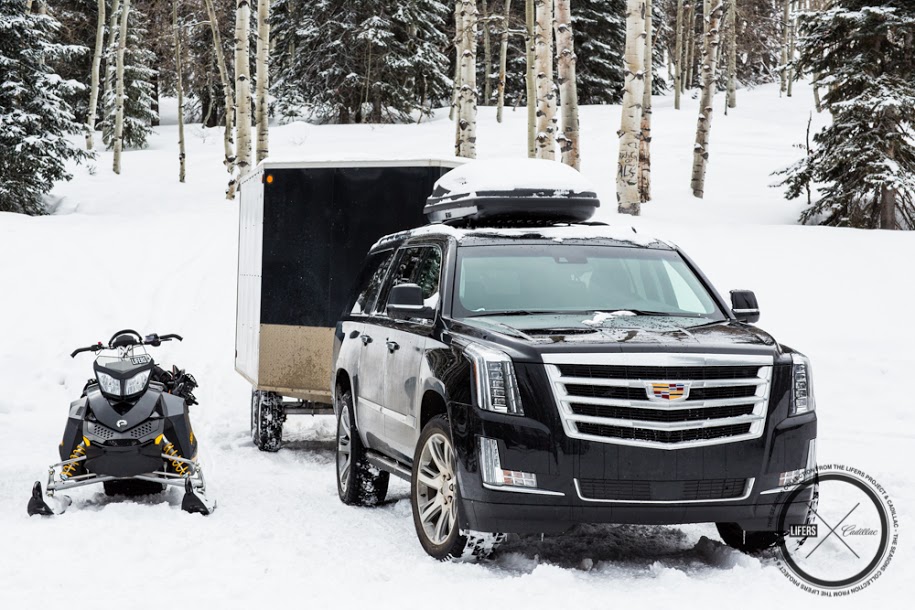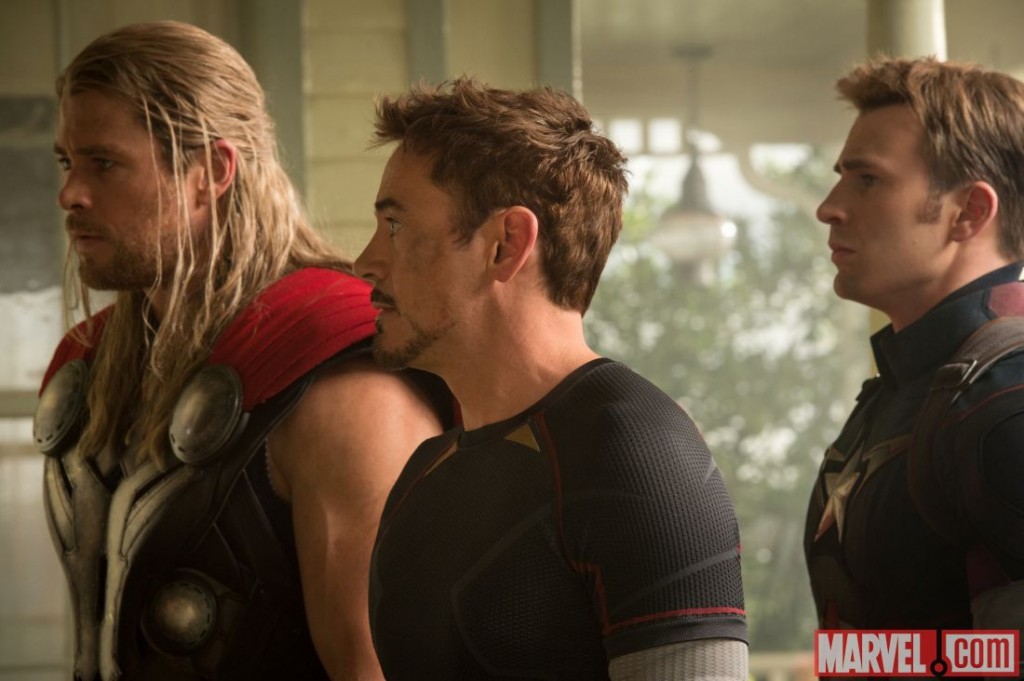 Robert Downey Jr. reveals that anyone can win the opportunity to be flown with a friend to Los Angeles to experience a day in the life of Tony Stark. By going to www.omaze.com/RDJ and donating just $10 to benefit Julia's House, a children's hospice center dedicated to helping improve the lives of children diagnosed with terminal illness, you could win a chance to live out your superhero dreams with RDJ in LA. You'll kick things off with breakfast at the iconic Randy's Donuts before launching into an action-packed day including a helicopter ride over the Hollywood sign, indoor skydiving, and a custom gown or tux fitting before meeting Robert Downey Jr. himself for an epic motorcade arrival at the World Premiere of Marvel's Avengers: Age of Ultron. And yes…there will be caviar.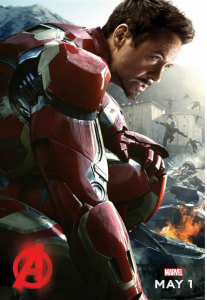 And did we mention you'll be one of the first people on this planet to see the newest release from Marvel's hit franchise? Yeah, that's happening. But the opportunity to win this once-in-a-lifetime experience won't last forever.
You and a friend will be joining Robert Downey Jr. for the best day of your lives at the premiere of Marvel's Avengers: Age of Ultron. You will experience indoor skydiving, a helicopter ride over the Hollywood sign, a custom tux/gown fitting, a pit stop at Randy's Donuts and caviar tasting with RDJ before riding in his private motorcade to the premiere. Flights, 4-star hotel, and transportation are all included. Best of all, every entry benefits Julia's House.
Julia's House is a children's hospice charity dedicated to helping life-limited children and their families. The nurses and caregivers at Julia's house provide life-changing support for parents and their children both in the hospice and in their own homes. The majority of those children are unlikely to live beyond the age of 18, but thankfully Julia's House is there for them year-round, offering emergency respite and overnight care during treatment and offering emotional and practical support at the end of a child's life.
Omaze is an online charity platform that raises money and awareness for nonprofits by offering everyone the chance to win once-in-a-lifetime experiences with their favorite performers, athletes and influencers. That's everything from walking the red carpet on a date with George Clooney, to playing tennis with Serena Williams, to being in Star Wars: The Force Awakens. Founded by two best friends, Matt Pohlson and Ryan Cummins, Omaze connects its community of donors to transformative experiences, remarkable causes and compelling content. For more information, please visit www.omaze.com.