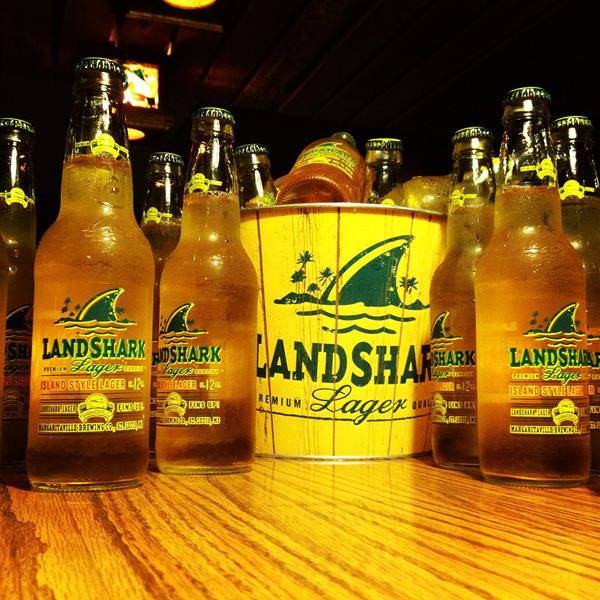 It's cold outside. Even in Los Angeles. Thanksgiving is next week and we're in full-blown holiday mode, folks. There's no getting around it. You can't leave the house without a jacket anymore. Beach plans are on hold for the foreseeable future. Winter is most definitely coming.
But that doesn't mean you have to abandon sunshine entirely. Is that what Jimmy Buffett would do? Of course not. If you invited Jimmy Buffett to a holiday party, the guy's not going to show up with a six pack of dark winter brew. Buffet would arrive with a tropical style lager of some sort. And you know what? You should to the same thing.
This holiday season, don't greet the bitter cold with an overly hoppy winter ale. Choose something lighter, sunnier. Something that reminds people of warmer times; happier times when jackets could be left at home and board shorts could be worn any/everywhere. This season, go against the grain and arrive at your holiday shindig with the beer that took home the 2015 gold medal for tropical style lager from the North American Brewers Association, LandShark Lager.
LandShark is like a mellower Modelo. It's more savory than a Corona. It's light without being water-like. It goes down easy and breezy and it makes you want to avoid closed-toed shoes. It's one of those beers that are best consumed in groups – groups of bottles for groups of good people. LandShark replaced Corona as the official beer of Margaritaville back in 2006, so you know Jimmy Buffett approves. It's brewed in Jacksonville, Florida and the 4.6% ABV brew is part of the Anheuser-Busch family.
LandShark goes great with lime or just on it's own. You can pair this brew with tacos or jerk chicken or fish or plantains or anything that takes you to a happy beach-like environment. While it goes without saying that most beers are best served extra cold, it's especially true for this island lager. The colder, the better, no matter what the forecast says.
While other folks might reach for dark and heavy beers or bitter pales that pucker up your palette, choose sunshine instead this holiday season. This stuff is readily available at any BevMo, but if you want to find the closest LandShark near you, use the official site's store locator.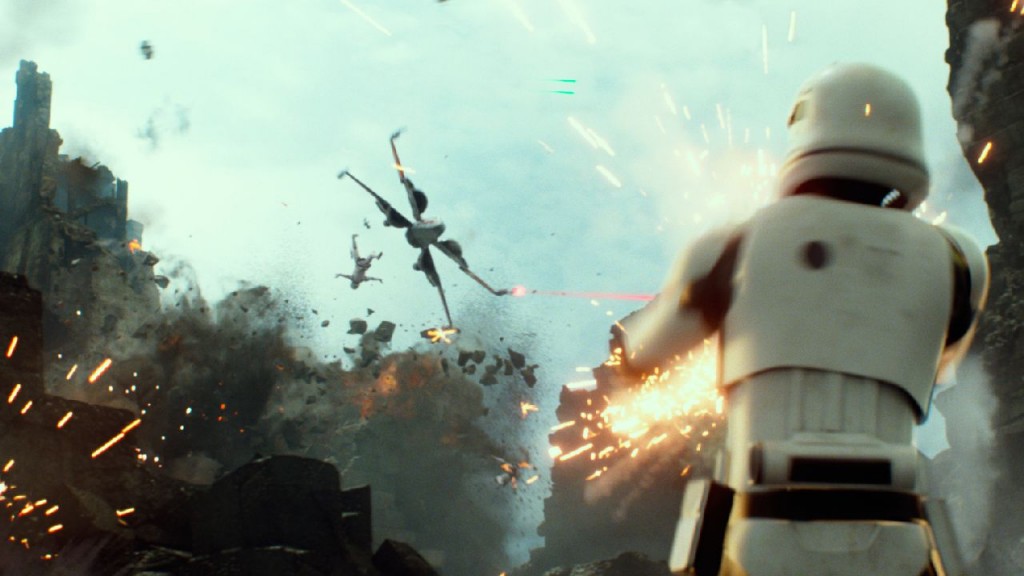 "Star Wars: The Force Awakens" is about a month away. Disney is letting out new trailers for TV weekly it seems. In this one we see the main characters Rey and Finn working together to take down the First Order. Could they take over the Falcon for Han Solo and Chewbacca?
There are even a scene where the two are flying the Millennium Falcon. We even get to see a sick combat scene with an X-Wing taking down a TIE Fighter.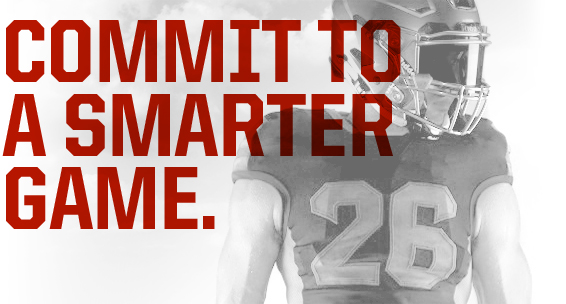 Earlier this year Riddell reached out to the football community to commit to "smarter" tactics both on and off the field. Riddell, who is the leader in helmet design and innovation recognized seven teams for going above and beyond in creating a better, safer game as part of its first-ever Smarter Football initiative.
The seven programs, which span youth and high school teams, will receive a combined $100,000 in equipment grants from Riddell. The donations include the InSite Impact Response System and SpeedFlex helmet – two of Riddell's most advanced football protection technologies.
The Riddell 2015 Smarter Football Grant recipients are:
Juniata Thundercats Youth Organization (Philadelphia, PA)
Westlake Village 101 Warriors Youth Organization (Westlake, CA)
Pioneer High School (Whittier, CA)
Ypsilanti Panthers Youth Organization (Ypsilanti, MI)
Boyne City High School (Boyne City, MI)
Natick Youth Football (Natick, MA)
Jensen Beach Falcons (Jensen Beach, FL)
As the game evolves, so too does the technology and techniques that will push the game forward. Riddell created the Smarter Football program to promote smarter tactics and is excited to reward these programs for doing their part in bringing the game into the future.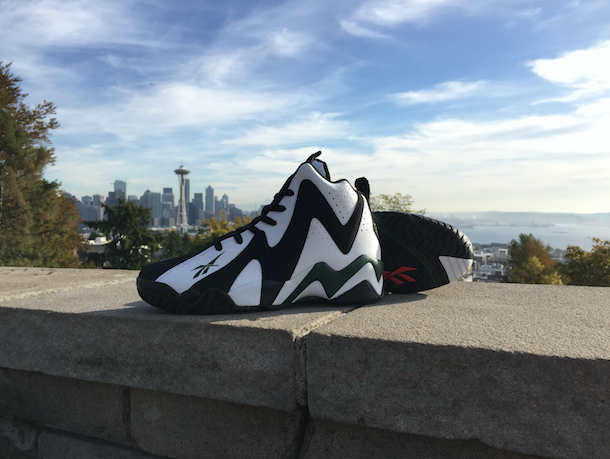 The original Kamikaze silhouette proves that an OG model will never go out of style. The shoe worn by Seattle basketball legend Shawn Kemp is black and white with hints of green, which pay homage to his heritage on the court.
Although the shoe was first launched in 1996 as a nod to the Reign Man, this ground breaking style has remained one of the most iconic basketball shoes of all time. Both the basketball player and street fashion connoisseur will love the aggressive design which is paired with Hexalite technology for incredible support as well as style.
Pick up your pair of Kamikaze II OG's on Black Friday, November 27th, for $114.99 at Finish Line, Sneaker Villa, Jimmy Jazz and Reebok.com.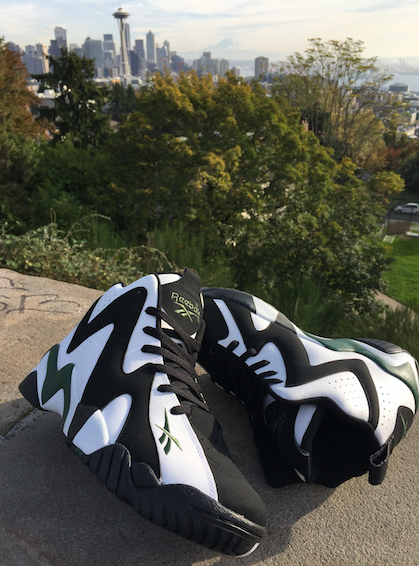 I have been lucky enough to be part of the Crown Royal Your Hero's Name Here program. Crown Royal, NASCAR and The Brickyard 400 team up to support those who make this country great. Crown Royal just released the nominations for the 2016 Brickyard 400 race. The past winners are very deserving and humbled by the honor. I am so glad to see their story told.
Concluding a weeklong celebration of heroes, individuals across the country were recognized as inaugural nominees for the program. Each individual was given access to a special experience – receiving tickets to award shows, professional football games and the upcoming Phoenix NASCAR race.
Here are some of nominees: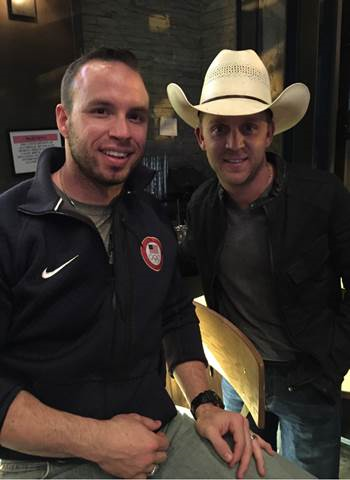 US Army Veteran and Olympic Bobsledder Dallas Robinson, nominated by country music singer Justin Moore. Moore invited Robinson and his wife Chelsea to Nashville for one of country music's biggest weeks, during which they went to the big show and attended VIP parties alongside artists.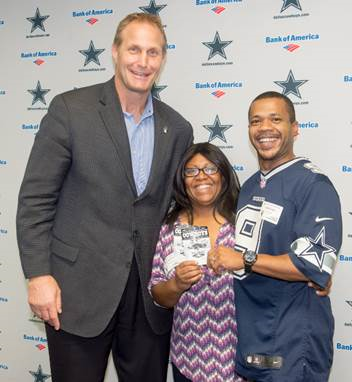 In Dallas, TX two local heroes, Army Veterans Trista Hopkins-Neal and Phil Robertson, received tickets to last Sunday's Dallas game, delivered by US Air Force Veteran and former Cowboy Chad Hennings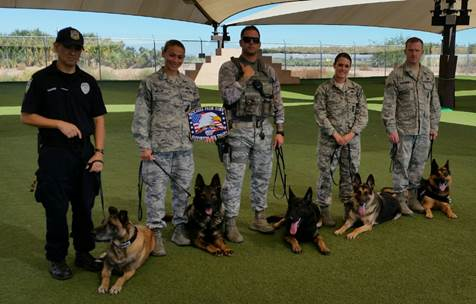 In Phoenix, Packages From Home nominated a group of active duty Air Force officers from Luke Air Force Base and presented them with tickets to this weekend's NASCAR race
Last night in honor of Veteran's Day, veterans and their families were treated to unforgettable performances by some of country music's biggest stars including Justin Moore, Little Big Town and The Band Perry at CBS Radio's first ever Stars and Strings concert. Before the concert kicked off, guests had the chance to submit nominations.
To nominate a hero, adults 21+ can visit CrownRoyalHeroes.com and submit their heroes for consideration from now until February 28, 2016. After, five finalists will be chosen and adult consumers will be able to vote for the hero they think is most deserving of the honor where one individual will see their name in lights at Indianapolis Motor Speedway.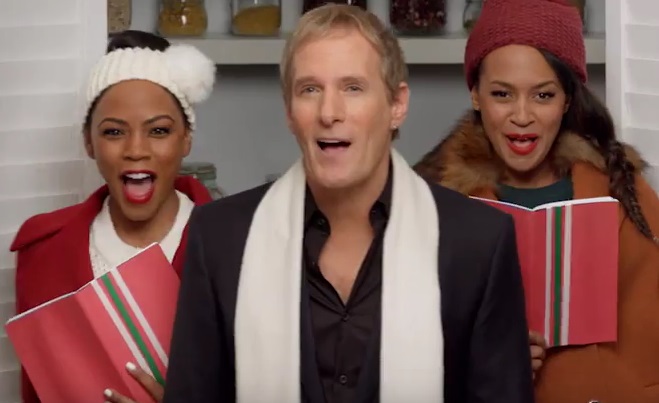 Some might know Michael Bolton from his singing career while others know him from the hilarious Jack Sparrow video with The Lonely Island group. Now Bolton is teaming up with former NFL quarterback Matt Leinart to vie for a family's attention for the holidays. Would you rather play football with Matt or sing with Michael?
See what this family chose in the video below. Make every day a holiday with the new Triple Treat Box from Pizza Hut which includes two medium one-topping pizzas, an order of bread sticks or flavor sticks and a Hershey's Ultimate Chocolate Chip Cookie for just $19.99.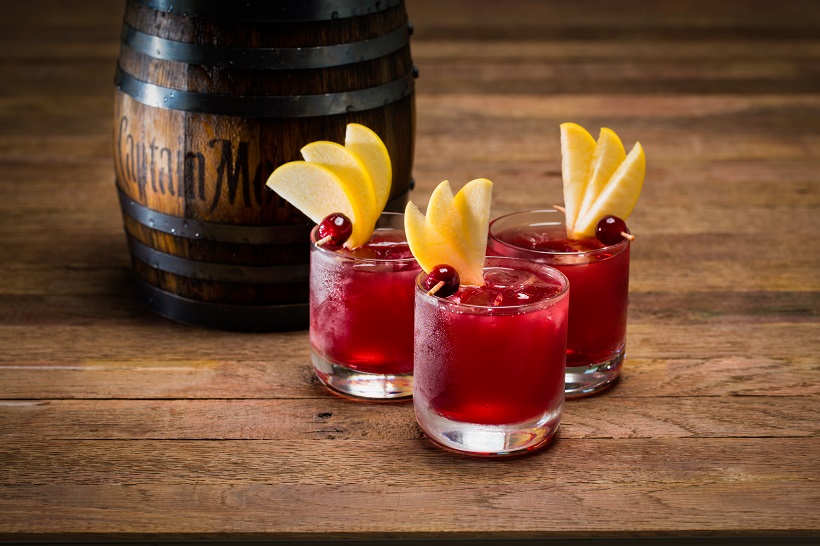 At the end of this month we get to hang out with family and friends as we sit down to a Thanksgiving meal. If you are hosting or going to someone's house we here at MANjr are looking to help out with some festive cocktails.
There is the Captain Cider that is a simple cocktail with Captain Morgan Original Spiced Rum, cranberry juice and cider. The Spiced Ginger Ale is also a bar favorite to enjoy with friends and family on Thanksgiving Eve. Finally, Captain Morgan's Crannon Blast and Blasted Apple are the perfect shot options for the group toast.
The Captain Cider
1 oz. Captain Morgan Original Spiced Rum
1.5 oz. Cranberry Juice
1.5 oz. Hard Cider
Combine all ingredients in a rocks glass filled with ice, garnish with apple wedges and cranberry.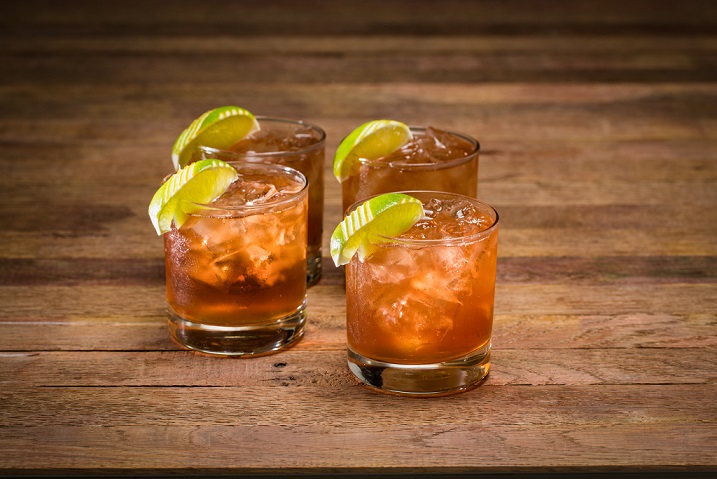 The Spiced Ginger Ale
1.5 oz. Captain Morgan Original Spiced Rum
0.5 oz. Sour Mix
1.5 oz. Ginger Ale
Aromatic Bitters
Lime Wedge
Combine all ingredients in a rocks glass filled with ice, stir and serve.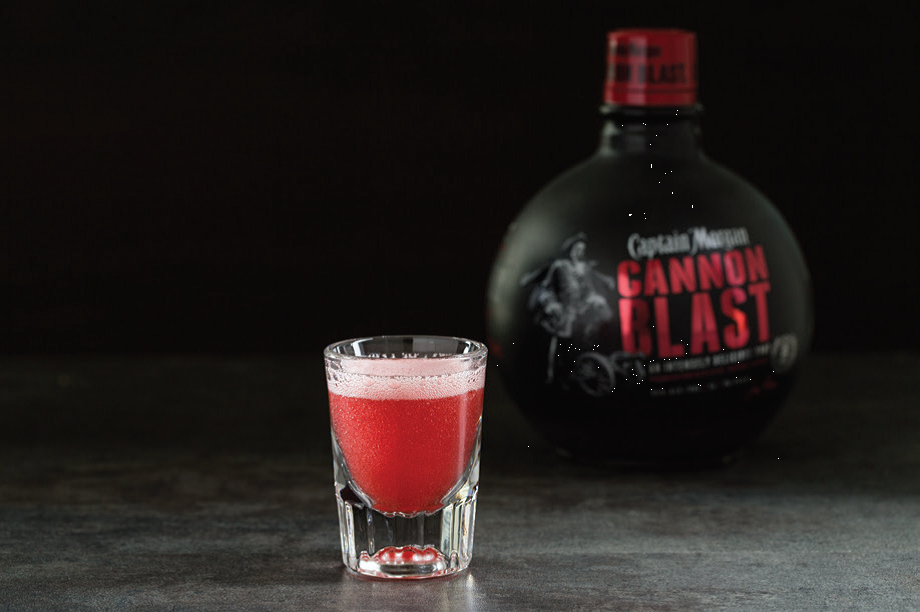 Crannon Blast
1.5 oz. Captain Morgan Cannon Blast
0.5 oz. Cranberry Juice
Shake with ice and strain into a shot glass.
Blasted Apple
1.25 oz. Captain Morgan Cannon Blast
0.25 oz. Crown Royal Regal Apple
Shake with ice and strain into a shot glass.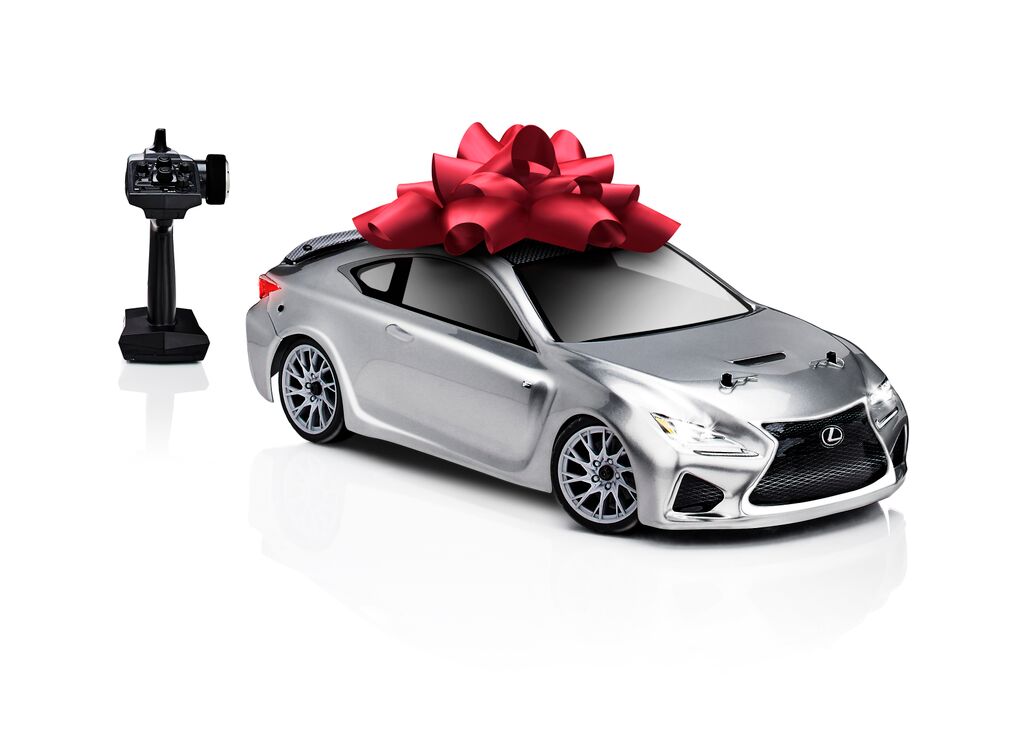 For those who never got that remote control they always wanted for Christmas this is for you. Check out the Lexus RC F Ready-To-Run Remote Control Car. It sells for $350.00 and is created exclusively for Barneys, the limited-edition Lexus RC F remote control sports car is this year's ultimate holiday toy for kids big and small.
This miniature, high-performance vehicle is built on an all-wheel drive Apex chassis and driven by the powerful Reedy 3300k V 540 brushless motor. High-grip racing tires wrapped around 20-spoke rims put that power to the ground, and detailed brake components complete the aggressive look.
The Barneys-only edition of this performance coupe replica features fully operational LED headlights and taillights in a silver and black finish, colors that aren't available anywhere else. The vehicle is fully assembled and ready-to-run with batteries included.
The Lexus RC F remote control car is approximately 16.0″ length x 7.5″ width x 5.5″ height, and recommended for those ages 14 and up. This specialty holiday gift item is only available in the Barneys New York holiday catalog, in the retailer's New York and Beverly Hills stores and on Barneys.com.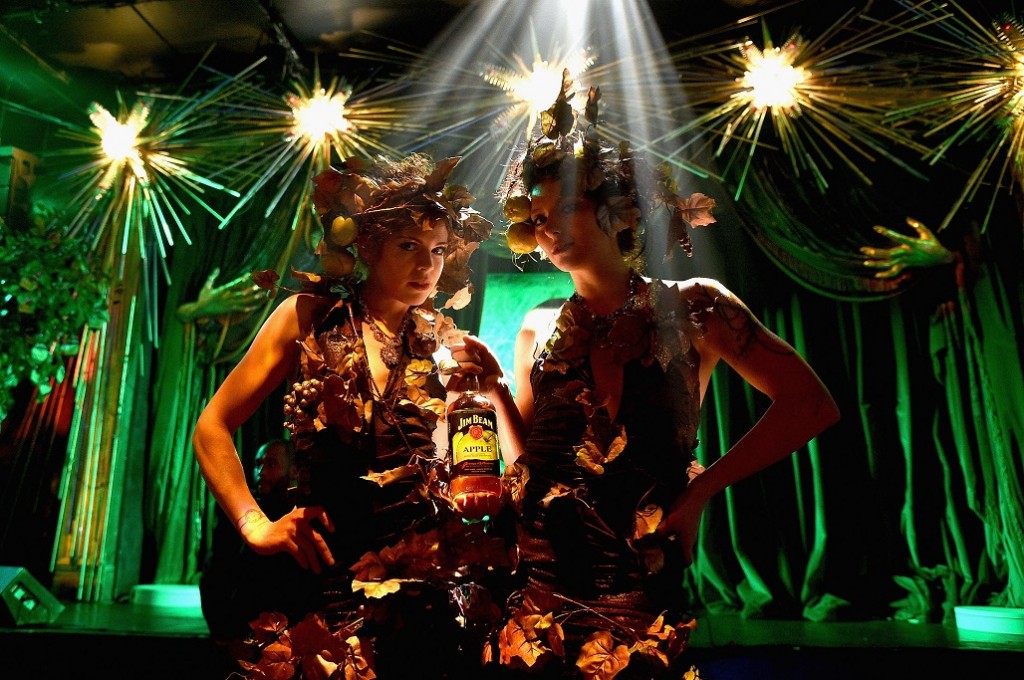 There are some new bourbons out there that are looking to spice things up a bit. Fruit infused liquor is becoming very popular in bars and at gatherings. Now Jim Beam is looking to show their support for this with Jim Beam Apple. It is the fourth flavored whiskey from the world's number one bourbon, containing the pride and heritage from the Beam family's 220-year history.
With a refreshing take on family tradition, Jim Beam distillers have brought together the taste of crisp, green apples and Kentucky Straight Bourbon Whiskey. The result is a perfect balance of apple and delicious bourbon, rich with American heritage, with a light, juicy twist. The Signature Cocktail, "Jim Beam Apple and Soda", mixes Jim Beam Apple and club soda over ice, with a wedge of lemon, for a delicious, refreshing cocktail all year round.
If you are looking to try Jim Beam Apple out here is recipe you might want to try out.
Jim Beam Apple & Soda
Ingredients:
1 part Jim Beam Apple
2 parts Club Soda
Lemon Wedge
Preparation: Build over ice in a tall highball glass. Garnish with a lemon wedge.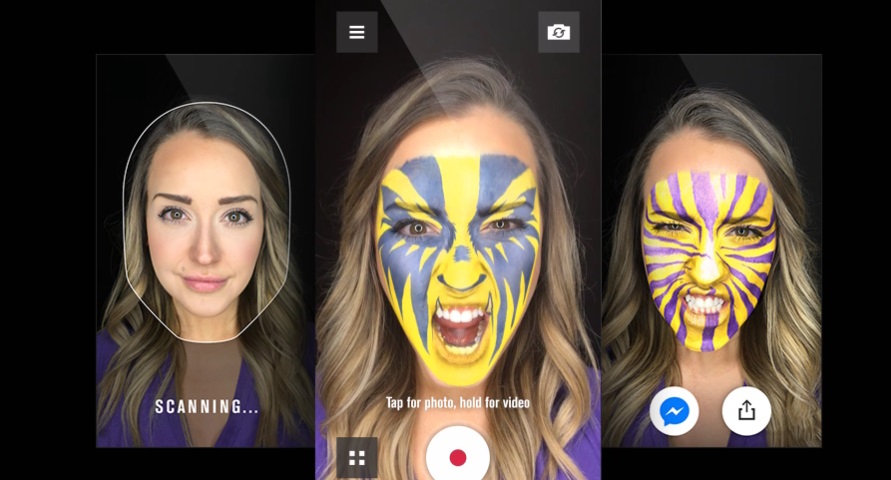 For some college football is the be all and end all. They will make sure that they are near a TV when their team is playing. As technology improves we are able to watch games on our tablet or smartphone. So before you start streaming the next college football game download the Diehard app.
With the app you will be able to choose your college team and favorite design, instantly 'paint' on your game face, and share with a picture or video. It's easy, completely lifelike, and moves as naturally as you do in real time. The app is brought to you by Nissan, which is a proud supporter of NCAA Football.
So you can pull a David Puddy and support the team without actually painting your face.
The app lets you choose from authentic face paint designs in a variety of colors and you can share with friends via Vine, Instagram, Twitter, YouTube, Vimeo, Tumblr, Facebook and E-mail. Plus you can share directly via Facebook Messenger and save your videos and photos to your personal gallery. You can even check out celebrity game faces in the Hall of Fame.
For more info and to download the app go to the Diehard Fan' App page.