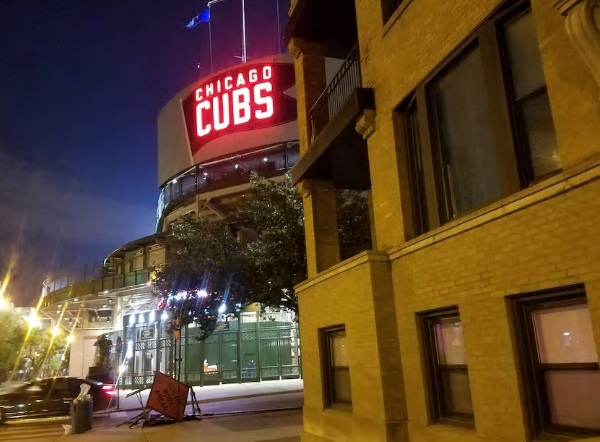 If you ever bought tickets to a playoff game you know finding a place to stay at a reasonable price is just as hard as getting playoff tickets. But that is all about to change. Now that baseball's final four teams are battling for a chance to advance to the game's biggest stage, there's no better way for fans to cheer for their home team like living close to the action.
From private rooftops that overlook the ballpark to a decked out luxury trailer fit for a Hollywood movie, Airbnb has curated the best listings for fans to hear the roar of the crowd, crack of the bat, see the lights and sights and maybe even catch a homerun ball.
Check out Airbnb's website for places in Chicago, LA, Toronto and Canada.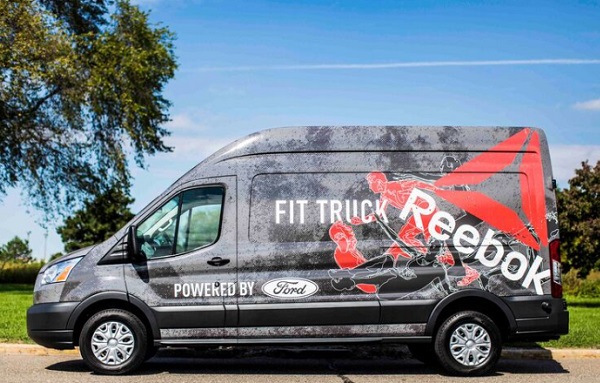 Remember when some people thought a power lunch was when you worked out on your lunch break during the work week? Well Ford and Reebok has taken this power lunch to a new level. Food trucks are old news – this fall, it's all about the #FitTruck.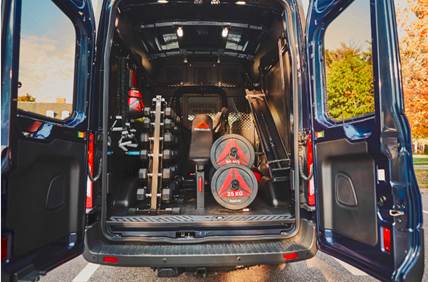 Starting tomorrow, the first-ever FitTruck, powered by Ford and Reebok, is hitting the road for a pumped-up fitness tour spanning more than 2,000 miles during seven weeks. The truck will pop up in locations across the eastern U.S., tapping Reebok's world-class instructor network to take fitness beyond the gym with the help of the exceptionally customizable Ford Transit.
FitTruck Cities & Dates:
•Oct 20-21: Boston, MA
•Oct 24-30: New York, NY to Washington, D.C.
•Oct 30: Nov. 6: Virginia Beach, VA
•Nov 8: Raleigh, NC
•Nov 12: Charlotte, NC
•Nov 26-Dec 2: Columbus, OH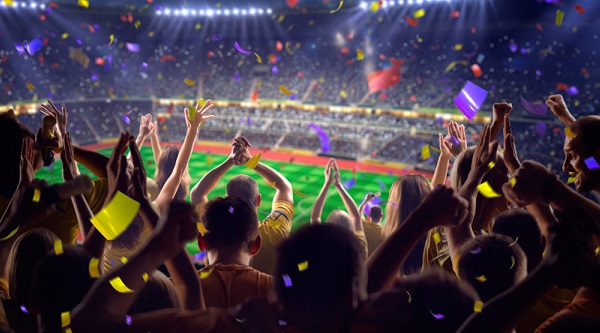 Do you love your current job? If you do congrats. Not that many people can say that they love what they do. Well that could change if you love Pizza Hut pizza. Pizza Hut is making dreams a reality. Introducing the Pizza Hut All-American, an incredible college sports experience that will take one sports fan on an epic adventure to celebrate NCAA championships during the 2016-17 season – and they'll get paid to do it.
In its first season as the Official Pizza Partner of the NCAA, Pizza Hut is now on the hunt for one passionate sports fan to travel to as many NCAA championships as possible, sharing their journey with millions of sports fans everywhere. College sports fans interested in becoming the Pizza Hut All-American can apply at blog.pizzahut.com. Applications will be accepted through November 6, 2016.
Here are some of the skills you need to get your dream job. Think you are qualified?
Desired Skills and Qualifications:
A serious passion for and knowledge of all NCAA sports
Socially savvy with a track record of creating engaging content for all social media platforms
Must be able to demonstrate the ability to grow and maintain a robust social following
Comfortable being on-camera for everything from livestreaming events and Snapchatting to interviewing sports legends or being interviewed by national media
The ability to work effectively and efficiently under tight deadlines and on the road
Creative and not afraid to bring forth good ideas for celebrating championships and creating innovative content
Good character and good judgment to serve as an official public representative of Pizza Hut to consumers, stakeholders and media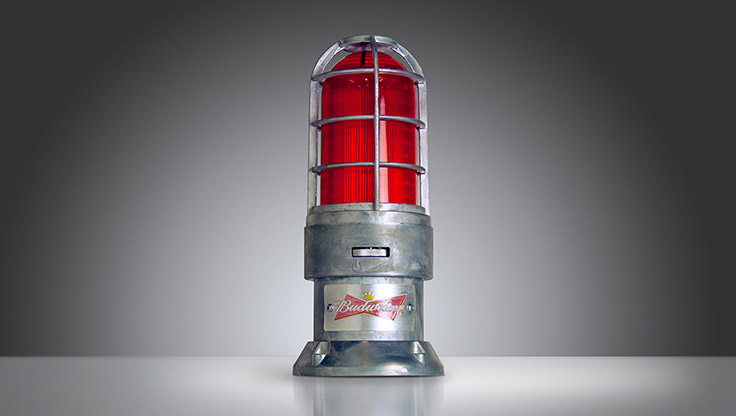 Many of us love to watch sports. We get the latest TV to watch our teams play in glorious high definition. We may have mini fridges to keep our beer cold. Still as hockey fans if you are looking for that one thing to add to your home watching experience why not pick up the Budweiser Red Lights for this hockey season.
The goal-synced Budweiser Red Lights are changing the way hockey fans celebrate goals. And, just in time for the start of the 2016 hockey season, Budweiser is releasing another run of Red Lights to give fans a little piece of in-rink action wherever they "light their lamp" – from the living room, bedroom, den or the garage.
You can pick up right now or maybe put in on your holiday wish list. The Budweiser Red Lights make the perfect holiday present. Besides being awesome in itself it has some cool tech in it. All you need to do is simply connect your light to WiFi, use the Red Lights app to sync to your favorite city, and your light will sound off every time a goal is scored! Get the big game experience at home, and celebrate with your buds like never before.
I have one of these Budweiser Red Lights and it is definitely a conversation starter. The most common question is, "Where can I get one of those?" I tell my friends that all they need to do is go to www.budredlights.com to pick one up. After watching some hockey games at my house a few friends told me that they are looking to purchase one for their house. If you do buy one of these make sure you go to iTunes or Google Play to download the app.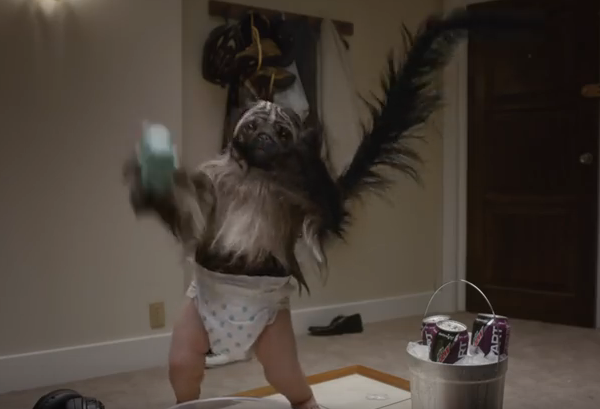 What are you dressing up as for your Halloween party? Fresh out of ideas? Well we might have a costume you would want to try this year. MTN DEW created an official Puppymonkeybaby costume! As you might recall, Puppymonkeybaby was the star of DEW's Super Bowl commercial and one of the most talked about characters of 2016. The officially licensed adult costume retails for $49.99, and includes a mask, bodysuit with attached tail and gloves. The costume is a great fit for any pop culture fanatics and is sure to be the hit of any Halloween party!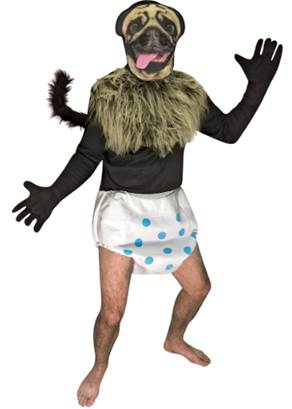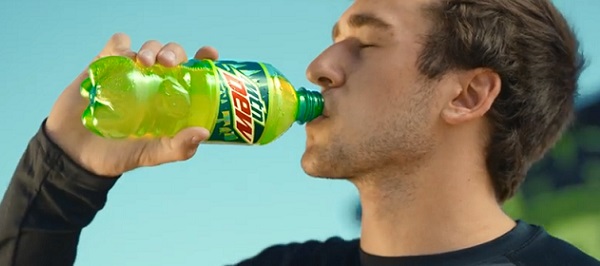 If you are a fan of NASCAR, Chase Elliott, and MTN Dew you are going to want to check this out. Ther is a new series out there that features Elliott. DEW recently launched a new episodic digital content series which will bring to life the creative, and never-been-done-before ideas of DEW All-Star athletes and fans – and the first episode features the ideas of NASCAR driver Chase Elliott as he and his friends embark on an adventure to Utah for an out-of-control, off-road game of capture the flag featuring drones, ATV vehicles and motorbikes.
The series builds off of the brand idea that "It Doesn't Exist Until You Do It," and will feature DEW All-Stars such as NASCAR driver Chase Elliott and NBA star Isaiah Thomas as they bring their damn good ideas to life working alongside director Nathan Balli. Balli, the winner of the Mtn Dew Green Label Studios: Open Call contest with his "Authenticity is Everything" project, will be directing all content for the series – his first major project for the brand.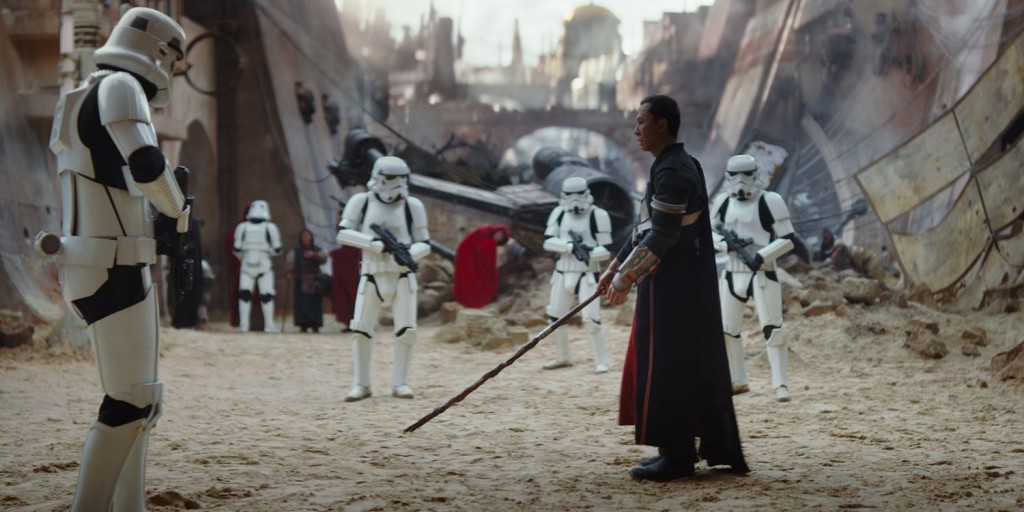 This morning we got to check out the latest trailer from Rogue One. It has a lot of cool scenes in it and is getting us ready for the film that comes out later this year. From Lucasfilm comes the first of the Star Wars standalone films, Rouge One: A Star Wars Story, an all-new epic adventure. In a time of conflict, a group of unlikely heroes band together on a mission to steal the plans to the Death Star, the Empire's ultimate weapon of destruction. This key event in the Star Wars timeline brings together ordinary people who choose to do extraordinary things, and in doing so, become part of something greater than themselves.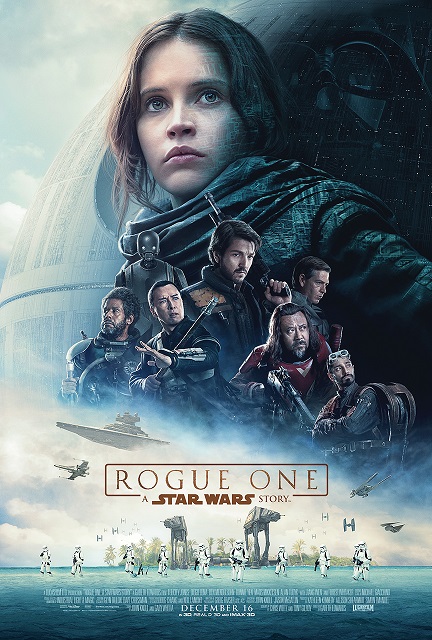 Rouge One: A Star Wars Story is directed by Gareth Edwards and stars Felicity Jones, Diego Luna, Ben Mendelsohn, Donnie Yen, Mads Mikkelsen, Alan Tudyk, Riz Ahmed, with Jiang Wen and Forest Whitaker. Kathleen Kennedy, Allison Shearmur and Simon Emanuel are producing, with John Knoll and Jason McGatlin serving as executive producers.
Rouge One: A Star Wars Story arrives in theaters everywhere on December 16th!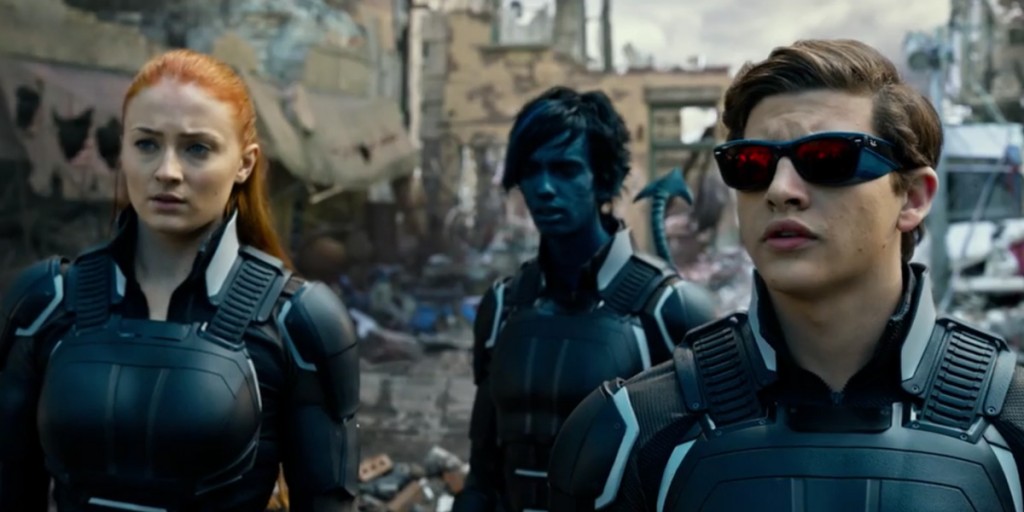 As a comic geek I have to say that for the most part the X-Men movie franchise hasn't let me down. There were a few films in this series that I felt were absolutely fantastic. Recently I enjoyed X-Men First Class and Days of Future Past. I was a bit skeptical when I saw the trailer for Apocalypse. When I was done watching the movie I put all that skepticism away.
Growing up in the 90's as a young kid I was started my journey into comic books. One of the titles that I would read was the X-Men series that Jim Lee did. I loved the artwork and storytelling. In X-Men Apocalypse I was transported back to those days as a kid. In this film we got to see a ton of characters without a lot of backstory. It was similar to reading a comic book. You got to know a bit about the character, but you didn't need a whole fifteen minutes on each hero or villain that was introduced into the film.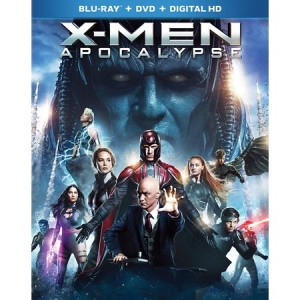 That said I felt like the action was well balanced with the art of storytelling. There were a few scenes that were a bit predictable, but each of those scenes left you wanting more. Bryan Singer, who has directed a few of these films know all about these mutants and what people are looking for when they go and check an X-Men movie.
The backstory of the film centers on the ancient mutant En Sabah Nur, who awakens in 1983 and plans to wipe out modern civilization and take over the world. As always the X-Men to try to stop him and defeat his team of renegade mutants, which include Magneto, Storm, Psylocke and Angel. The film's plot is inspired by the X-Factor storyline Fall of the Mutants and Ultimate X-Men's Apocalypse arc.
The film brings back an all-star cast that is headlined by James McAvoy, Michael Fassbender, Jennifer Lawrence, and Oscar Isaac. Besides action and a good story there is some humor and some funny nods to either past X-Men films or story arcs from beloved X-men comic books series from the past. There is one scene that is taken out of Marvel Comics Presents that deals with an X-Men favorite that should have been in his first solo film. They reimagined this scene so well. I wish they used it in the first film. I don't want to say anything more so that I don't spoil that scene for you. Whether or not you are comic geek like myself you will enjoy this movie.
Some of the bonus features on the Blu-ray are Deleted/Extended Scenes with Optional Introductions by Bryan Singer, Gag Reel, Wrap Party Video,Hour long documentary, X-Men: Apocalypse Unearthed, Audio Commentary by Bryan Singer and Simon Kinberg, and Concept Art and Photo Gallery. Also make sure you watch the bonus scene after the credits!
You can purchase the film here and check out the trailer below.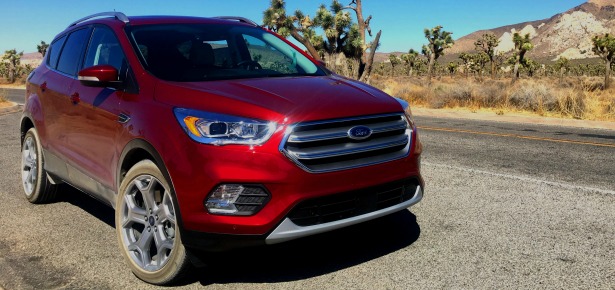 MANjr writer Jeremy Johnson takes the 2017 Ford Escape to Joshua Tree, CA
The desert has a way of putting you in your place. One step out of our press fleet Ford Escape and the hot air stuck to my face like the oven door was open. I was stunned by the sudden shift from a dual climate controlled cocoon to the bone dry desert air and took a moment to get my bearings. The Mojave desert is definitely not Los Angeles. The barren moonscape is dotted with mystical rock piles and joshua trees straight out of a Dr Seuss book. With red tailed hawks circling overhead, we departed the electronic influence of civilization, flipped on the satellite radio and cranked the AC. Our peaceful retreat to the desert had begun, and with it our test of the 2017 Ford Escape was underway.
The Briefing
Though still a flagship vehicle for Ford (306,492 sold in 2015) the Ford Escape is under heavy fire from competitors at home and abroad. It's not hard to see why the compact SUV segment is in such demand, the size and accessibility offers a little bit of everything for everyone. Increased competition by automakers has resulted in an arms race of features and comfort, traditionally found in more luxurious brands. This one-upmanship helped get us to the 2017 model year, where Ford has focused on refreshing the design of the Escape, offering new engine sizes, a tightened up exterior, and a more upscale and open interior.
We gave the Escape a fair shake, asking it to perform in many varied terrains. It delivered.
The Look
From the front, the Escape benefits from some minor tweaks. The trapezoidal grill and headlights are framed in chrome while the air intakes and fog lamps have a more subdued finish. Side panels follow two clear lines with slightly concave door panels and gray matte rocker panels run the length of the doors. Up top the Escape pinches smoothly towards the back and manages to appear aerodynamic without losing all of its aggressive notes. The rear finishes with strength in the corners and a broad shouldered roofline. The 2017 refresh ends all comparisons to older Explorers and latches firmly on to the styling embraced by the newer Explorer and Edge models.
The Interior
Clearly a lot of attention paid here. The gear shifter has been moved back and the traditional pull parking brake has been replaced with an electronic model, opening up the center console for two cup holders and device storage. The arm rest is wide and useful and the instrument panel remains simple and clearly laid out. Nearly all surfaces have been refreshed with more high end materials and the cabin succeeds in offering a more open and useful space. The two rows of seating offer enough to comfortably seat four full size adults and the split fold 60/40 rear seats give an already substantial cargo area in the rear more than double the space. We packed a 3 night weekend, including groceries, with room to spare and the back seats upright. Plenty of space for glamping and play dates alike.
The Drive
My favorite part. In city driving, the Escape showed off it's car chassis and modest size with a smooth ride and easy parking. The optional Parallel Park Assist and Adaptive Cruise Control offer more than a glimpse of self driving technology to great success. Swinging into a perpendicular spot between two cars was a breeze, the added height of the driver's seat position combined with the slightly tapered nose gave great visibility in and out of tight spots. Mostly seamless automatic start and stop helped save fuel mileage (20 city, 27 highway) and the constantly monitoring blind spot indicators helped keep an extra eye on adjacent lanes. Out on the open road the 2.0L turbocharged engine flashed enough power to overtake semis and commuters with ease and managed little to no turbo lag. The 6 speed automatic transmission shifts smoothly through it's paces and a "Sport" setting offers the option of paddle shifters and a more responsive throttle. We spent most of our time in the sport mode, where the Escape was able to showcase it's relatively nimble handling and effective acceleration in turns and straightaways. Ford's claims of best in class handling may be up for debate but the 2017 Escape showed an athleticism rarely found in the Small Crossover SUV marketplace. Out of the city and off of the road, the optional 4WD proved very capable in loose sand and gravel across the California Desert. There was little to no backslide and when encouraged to do so, the Escape found its nose and continued on with little oversteer at all.
The Finish Line
The 2017 Escape grew on me the more we asked it to do. It is an exceptionally useful vehicle, combining practicality with some premium touches to offer a definite upgrade of years past. 2017 seems to be a year where Ford addresses some of their critics biggest complaints by fixing the infotainment system and focusing heavily on more upscale interiors. The Ford Escape starts at $23,600 and tops out fully loaded at just over $38k.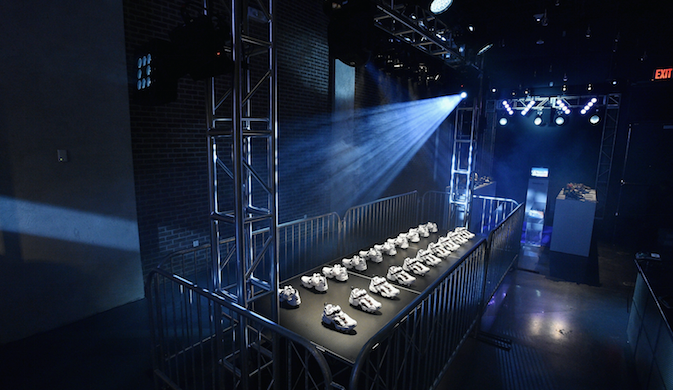 Are you going to be in NYC today or tomorrow? If so Reebok has a cool pop up store for the next two days. Reebok Classic will open the new Reebok Fury Pop Up (in partnership with Footaction) in NYC today at 125 W 33rd St, NY, NY 10001 to celebrate the iconic Instapump Fury sneaker as well as the Reebok x Future partnership, which was announced in July this year.
This is the first time that consumers will be able to purchase the new Instapump Fury Overbranded sneaker that Future has been wearing on tour from Tuesday, October 11th from 4-8pm, and Wednesday, October 12th from 12-8pm.
The store includes a "Fury Print Workshop" featuring live pencil sneaker drawings by famed illustrator Steph Morris as well as a "Back to the Fury" Instapump area that features some of the top Reebok collaborations from years past including John Maeda, Voltron, Chanel, and Marvel.