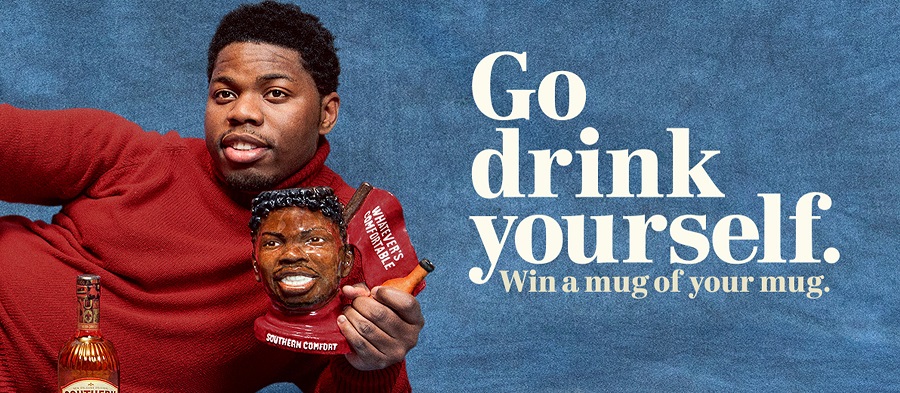 Imagine sipping your next drink from an outrageous, humongous mug shaped in the form of your head. If you're creative enough with SoCo inspired drinks, you might just be doing that soon. Southern Comfort has premiered a new site for the drink brand, which serves as a platform for drinkers to show the brand how they like their Comfort.
You can create drinks and share, get recipes, and learn about history. Pick the right container for your drinks, fill it up, and name it. Enter your creation into the contest, "Go Drink Yourself," for a chance to win a hand-crafted, one-of-a-kind mug with your face on it.
The site itself also reflects the brand's "Whatever's Comfortable" — even the 404 page.
What drink will you make?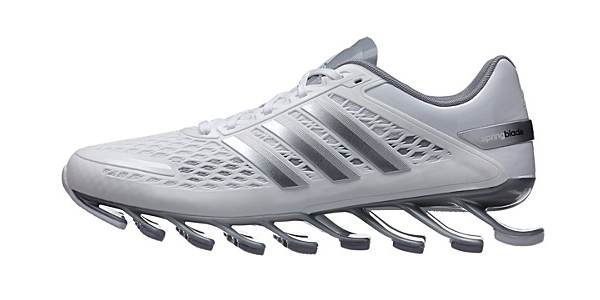 Break new ground in these men's running shoes. The all-new blades on the outsole slice through old PBs with an aggressive look and feel that launches you forward. Features a breathable mesh upper and SPRINTWEB support.
It has breathable mesh upper with SPRINTWEB shell for stability and support where needed most. There is comfortable textile lining with external heel counter for stability and a smooth ride. It also has aggressive blades on outsole for explosive energy with the ADIWEAR™ outsole offers the ultimate in high-wear durability.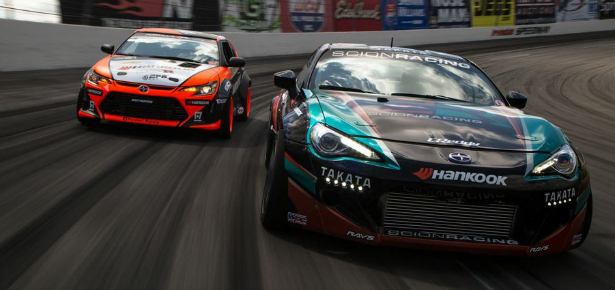 IRWINDALE- The sweet stench of burning rubber and al pastor tacos filled the air as I shoehorned myself into the passenger's seat of Ken Gushi's 1000 horsepower Scion FR-S. He waited patiently while I fumbled with my 5 point restraint. Click. Click. Click.
I'm suddenly confused as the sound from the gentle rumbling of the engine is replaced by the roar of some sort of screaming banshee and we must have just been shot out of a cannon or something because I am pinned in my seat and all I can smell is burning rubber and I am wishing I was wearing some sort of adult diaper because holy crap we are flying through the air.
Oh. No cannon. We're cool. That's just hot laps with Ken Gushi.
Ken Gushi is a legend in drifting circles. He was drifting his fathers Toyota AE86 by the age of 13, and won his first race before he even had a drivers license.
By race I mean a drifting race, which aside from quadruple digit horsepower and disintegrating tires bears more resemblance to March Madness and figure skating than NASCAR.
Drivers in the Formula Drift series race head to head in a bracket style competition. Each driver is given a score by judges based on optimum line, angle and style. The highest scoring driver moves on to the next round until one remains.
Wait, back it up. What exactly is drifting?
Yea. Now take your Dramamime and check out my view from the passenger seat.
Pretty bad ass. See it in person this weekend as Formula Drift kicks off their 11th season on the streets of Long Beach, California.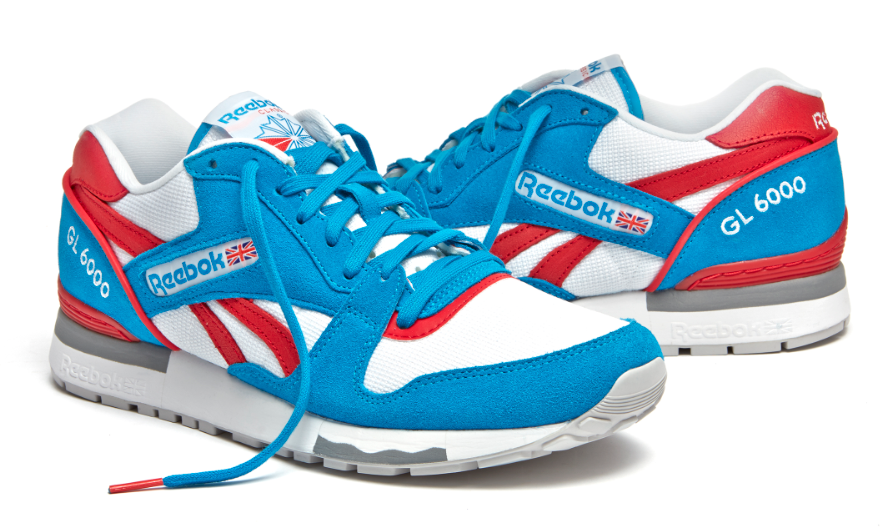 Back in 1985 the GL6000 popped hits of color into the running shoe category. Known for its versatility and style, the GL6000 has been an instant cult classic since its original introduction.
The GL6000 blurred the lines between function and fashion as a running shoe fit for the streets. A staple sneaker of clubbing subculture, this iconic style still runs dancefloors worldwide.
Limited pairs of the Reebok Classic GL6000 are available now at key retailers DTLR, Jimmy Jazz, Shoe City, City Gear, Villa, Reebok.com for $80.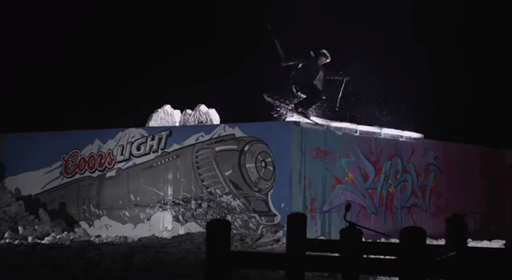 See what urban free ski and snowboarders Mason Aguirre, Cam Riley, and Christian Connors get into when they hit up a factory in Detroit with artists RISK and SEVER inspired by our special edition aluminum pint.
Coors Light is all about going further for your refreshment. Now that Spring is here, it's time to #BreakTheIce and try new things. Captured by Poor Boyz Production and inspired by ski, skate, snowboard and urban culture, we found a new way to represent the cold refreshment that Coors Light delivers. Get ready to crack into the season with the Coors Light Special Edition Aluminum Pint.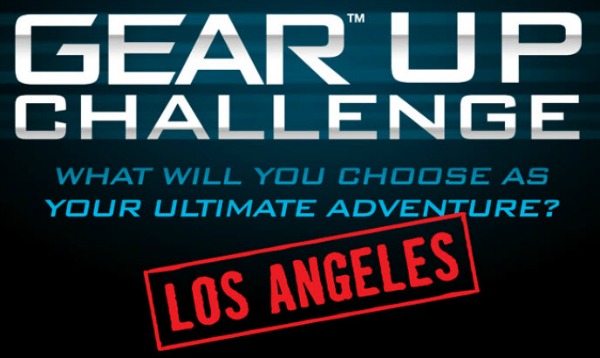 I don't really have an issue with sweaty pits and underarm stank. If I did, you know, I hope my friends and family would say something to me about it. But I haven't heard any complaints, so I don't really consider it a big issue.
But I'm not the most extreme guy out there. Sure, I can get intense sometimes (like when I ride my beach cruiser down the Venice Beach bike path at medium speed), but in general, I'm not put into too many situations that stretch the limits of intensity. So I don't really ask a lot of my deodorant/antiperspirant.
Our friends at Men's Speed Stick wanted to change that. In an effort to put their Dry Core technology to the test, Speed Stick invited me to test out their new Speed Stick GEAR deodorant/antiperspirant during a GEAR Up Challenge designed to put me in an extreme, sweat-inducing situation.
I had the choice of racing an exotic car, climbing some ice (yea, Sujeet!), taking a flying lesson, going to stuntman academy, paragliding or bungee jumping. I went with the exotic car. Had to.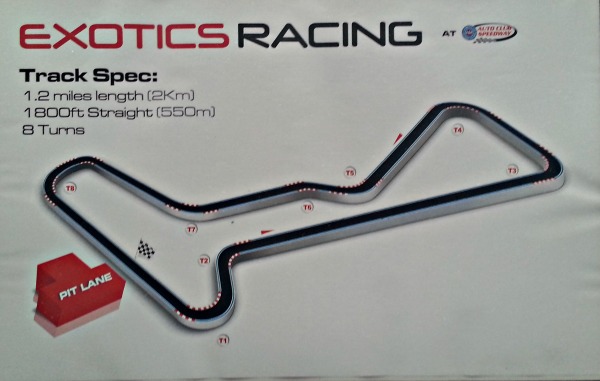 So a few weeks back I took a trip out to the Auto Club Speedway in Fontana with my girl Tam from MankindUnplugged.com. We both chose the racing experience and we were teamed up with Exotics Racing to knock it out. I got five laps in a Ferrari F430 F1 around a 1.2 mile course that featured eight turns and an 1800 foot straight away. The conditions were wet and rainy, but my instructor Theo made sure I got an education while trying not to spin out. Here's the video:
So yea, by the time I got the hang of it, the five laps were done. I didn't spin out or anything, but I do wish I would've pushed things a bit more. Either way, with all the pressure to push the limit and not cause bodily harm to me, my instructor or the Ferrari, I still came out smelling pretty fresh. If Dry Core technology can work under these circumstances, just think what it'll do under the normal, less-intense conditions of your everyday life!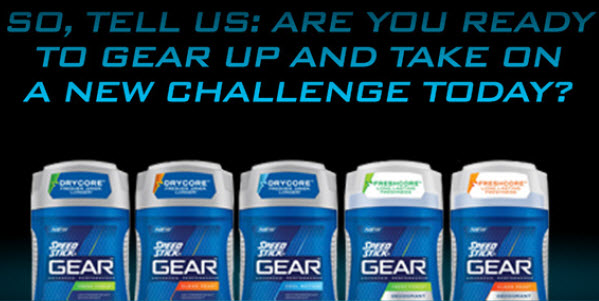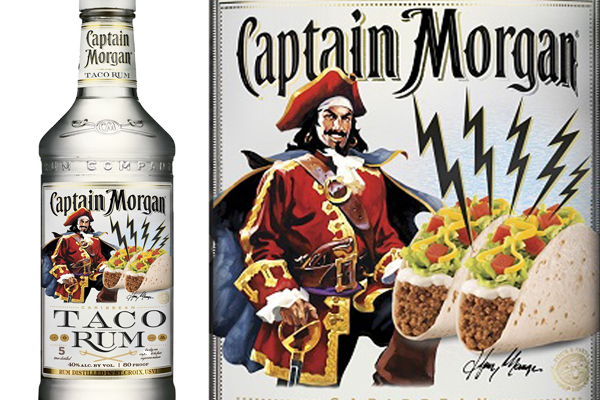 Our prayers have been answered. We now have the perfect drink to go with Taco Tuesdays. Captain Morgan struck gold yet again with their latest spirit called Taco Rum. The Captain is "spicing" up its newest white rum offering and reinvigorating the entire category with a taco flavored rum, perfect for the loads of individuals falling in love with all things cheese, beef and crunch.
Too many times I have yearned for rum that tastes like a taco. I am so psyched to try this rum out. They have great timing too as Cinco De Mayo is just about a month away. I smell a new favorite drink of choice for those will be celebrating on May 5th.
So how did Captain Morgan get the zesty taste of taco into rum? Great question. They crafted this new rum by mixing the Caribbean's finest white rum with Mexico's freshest blends of cheddar, jack and Chihuahua cheeses, along with green chilies, perfectly diced tomatoes and succulent beef, to make each sip of Captain Morgan Taco Rum deliver a remarkably delicious taste. Like its predecessor, this liquid is five times distilled to ensure a smooth finish that explodes with authentic flavor to delight even the most avid taco connoisseurs.
There is even a new cocktail to get even more taco and rum flavor together. Check out the video here.
Its suggested pour, a taco-tini, served in a shredded cheese rimmed glass looks to overtake the popularity of margaritas this summer and has earned rave reviews from various mixologists.  With the recent lime shortage, consumers are encouraged to garnish all their Captain Morgan Taco Rum cocktails with a jalapeno to add some heat. The product will be available for a limited time with a suggested retail price of $16.99. Consumers can visit Facebook.com/CaptainMorganUSA to learn more and order the product.
Oh and by the way….Happy April Fool's Day!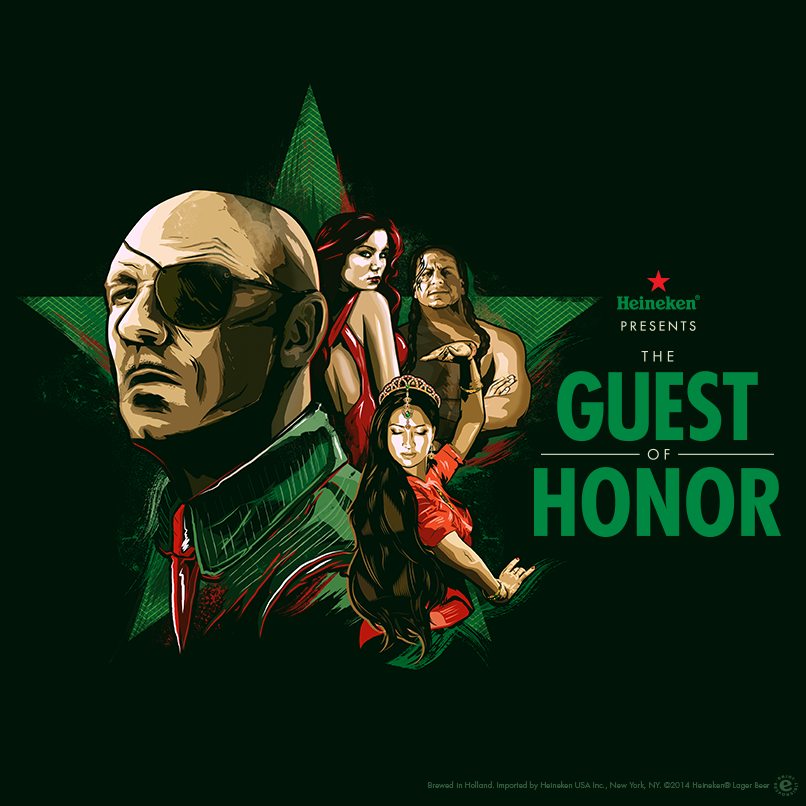 What if you went to see a play, only to realize you were the star of it? Thrown into the spotlight for an evening of unexpected challenges -would you take the stage? Heineken presents The Guest of Honor, a one night immersive theater experience. You can watch. Or you can act.
Watch as everyday people take the stage and showcase their legendary side in Heineken's immersive theater production, "The Guest of Honor," at Heineken's USA YouTube page and join the conversation with #guestofhonor and #openyourworld.
The immersive theater scene in New York provides a rich experience for theater fans, and Heineken's latest "social experiment," "The Guest of Honor" takes it to a new level by putting people at the center of the production., In past  "social experiments", Heineken has sent people to unknown destinations around the world on the spot, and broadcasted holiday karaoke-singers in Times Square.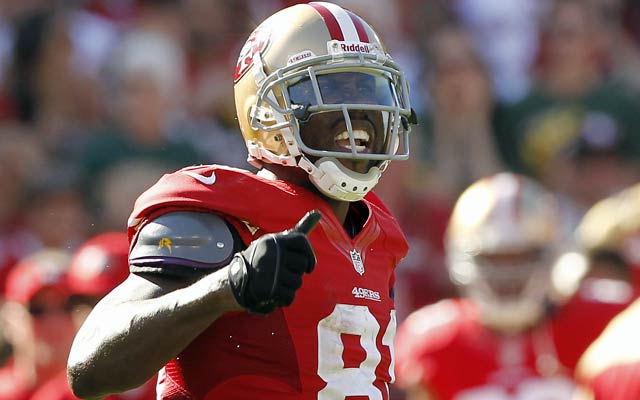 We all know that NFL players are tough. To me some are tougher than others. One guy that sticks out to me is San Francisco 49ers wide receiver, Anquan Boldin. He is one of the toughest both mentally and physically in the game today.
Boldin started his NFL career in 2003 when the Arizona Cardinals drafted him from Florida State. In his first year he made an impact by winning the NFL Offensive Rookie of the Year. Not one for personal accolades though, Boldin wasn't satisfied until he helped the Baltimore Ravens win Super Bowl XLVII.
The three time Pro Bowler is even more impressive off the field. In 2004 Boldin started up the Anquan Boldin Foundation to help those in need here in the United States and around the world. Anquan has a caring heart and it shows with the many programs his foundation provides for the youth.
I had the great pleasure of talking with Anquan about playing in the NFL, his foundation, and how it feels to be called a Super Bowl champion.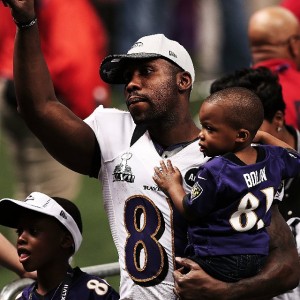 Art Eddy: You have reached the top of the NFL mountain when you helped the Baltimore Ravens win their second Super Bowl title in 2012. When the game was over and you were able to be called Super Bowl champion how long did it take for reality to set in?
Anquan Boldin: It took a while. It didn't hit me right away. It is what you work your entire life for. To eventually get into the NFL and win a championship on that level is something. For me it was a dream come true.
AE: What was your mindset like when the lights went out during the Super Bowl?
AB: In disbelief. (Both laugh.) It is the biggest game in the biggest sport in the U.S. and here we are with the lights off. We were trying to figure out what was going on, but at the same time trying to say warm because at some point we had to continue playing the game.
AE: 2003 was your rookie year and you made your presence known by winning the NFL Offensive Rookie of the Year award. Playing at the pro level is tough, so what did winning that award mean to you?
AB: I guess it is something that you can look back on once your career is said and done. It is something to be proud of. I am not into the individual accolades. Had we been a team that made it to the playoffs and had a winning record it might have meant more to me, but we struggled that year. We were probably 4-12 or something like that. Even though I had a great year individually, we had a long and rough year as a team.
AE: You have definitely showed toughness many times on the field. I remember watching the game against the New York Jets where you got injured. That was a scary scene. Still you just told the media that if you were really worried you wouldn't get back on the field. So I want to ask you where do you draw your strength from after taking a hit like that?
AB: My parents. Both of my parents are strong. They are the type of people that don't let anything get to them. Also being a product of my environment. Growing up in Pahokee (Florida) you have to be tough. It is a place of poverty. It is a place that lacks opportunity. So in order to make it you have to be tough. That probably had a lot to do with it.
AE: From trying to hear audibles at away games, tough defenses, staying healthy, and so on what is the most challenging aspect for you playing in the NFL?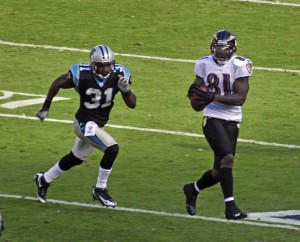 AB: The physical part isn't challenging at all. If you go out and prepare the right way and take care of your body I don't think that part is tough. I think for me just balancing the whole football part and being a husband and a dad. I think that is the toughest part for me.
You want to be there for your family as much as possible. I am going on 12 years in my career. It seems that my whole family has revolved around when dad has a game on Sunday. I don't want it to be that way. I want my life to revolve around my family. If my son has a game I want to be there for him. If my wife has something I want to be there to support her.  So for me that is the hardest part.
AE: You started the Anquan Boldin "Q81″ Foundation ten years ago. Congratulations on a decade of success for your foundation. You do a lot of great work here in the states and around the world. What inspired you to start up the foundation?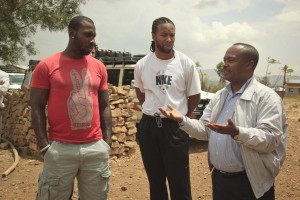 AB: For me it was something that I always wanted to do. Even if I didn't make it into the NFL giving back is something that is close to my heart. Like I said I didn't grow up in the best of situations. Definitely wasn't raised with a silver spoon in my mouth. There were a lot of things that I went without growing up.
As I said earlier I grew up in a place where there wasn't a lot of opportunity. Whatever opportunity you do have you have to make the most of it. Being in a position to help out and give back was what I wanted to do. If an opportunity wasn't there for a certain kid for whatever reason I want to help create that opportunity. There is a lot of talent where I grew up, but there is not a lot of opportunity for them to show that outside of athletics. For me I want to give them that opportunity.
AE: Talk to me about your annual "QFest" and how that came to be?
AB: It is the tenth year that we are doing this fest. At this point in consists of three events. Thursday we have a celebrity golf event at the PGA National, which is a course that everyone is dying to play. We are getting the champions course and the Palmer's course. So we will be playing two courses that Thursday.
Friday is the celebrity basketball game. We play it at my Alma mater high school in the gym in Pahokee. We usually get around 25 to 30 NFL guys to just have fun and play basketball. On Saturday we have a fun day at the park. We have a lot of activities going on. We feed everyone that comes out. We have entertainment and prizes on Saturday.
It started out as just a celebrity basketball game. It was my way of saying thank you to my community for supporting me over my career. They have always done that since high school. They have always backed me and supported me. So it is my way of saying thank you and it has grown from there.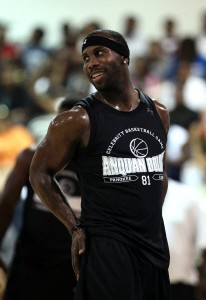 AE: Since the basketball game came first I take it that your basketball skills are better than your golf game.
AB: Yeah. (Both laugh.) Still working out some kinks in my golf game, but we are getting there.
AE: How do you pick your teams for basketball?
AB: The basketball thing is just random. We put guys on each team. It is just random. We don't really decide who is going to play for each team.
AE: How can people help out your foundation?
AB: We are always looking for people who have the same heart as us. If people are really wanting to help other people there are definitely things that they can do. We do a number of programs with my foundation that is not just athletically based programs.
One program that I am very proud of is one that we started a few years ago. I think that this will be either the third or fourth year that we will have it. We have a summer enrichment program. It is an eight week program where we help kids that are falling behind in school. We help them get back on track to graduate. That is a program that we are really proud of.
We have done a great job of getting kids back on track to graduate. Our percentage rate is really high in that program. Those are the type of things that I am more proud of than the athletics part. We do camps and things like that, but I am really just trying to help make a difference in kids' lives apart from athletics.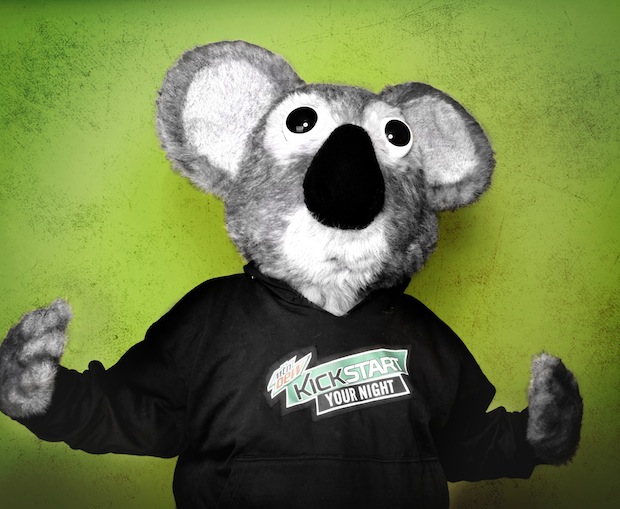 I remember some nights during my college years where my roommates and I would just sit on the couch. We were waiting for something to kick start the night. It was almost like a delivery guy was going to bring the party to us. How cool would that have been? Well today, college kids can rejoice as Mountain Dew announced that Kicks the Koala is making house calls to rescue you from the lame and open you to the awesome.
That's right, in the know college students will have a chance to have a human-sized koala named Kicks and his Hype Crew kick start their night simply by sending a tweet to the Mountain Dew Twitter handle – @mtn_dew – using the #GimmeKicks hashtag within the Tweet. Why? Because, who doesn't want to hang with a 6-foot, party-rocking Koala?  Please see images of Kicks being Kicks below.
Winners will be selected and notified via direct message immediately upon selection and Kicks, the most interesting human-sized Koala in the world, will arrive shortly – supplies in hand to kick start the night.