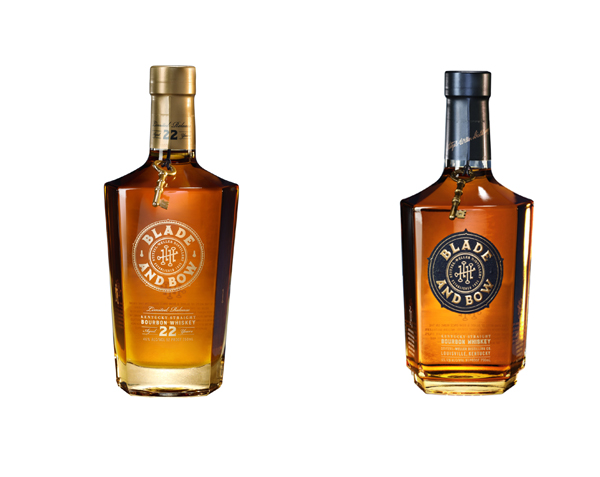 Are you looking for a new whiskey because your current selection is a bit dull? Maybe you are not sure on which one to pick up. Why not choose one that has recently won "Best Straight Bourbon" and a Double Gold medal at the 2015 San Francisco Spirits Competition? That way you have had others do the work of sampling different whiskeys to determine which one was the best.
Blade and Bow 22-Year-Old Limited Release Kentucky Straight Bourbon Whiskey is comprised of whiskeys distilled at both the distillery historically located at 17th and Breckinridge in Louisville, KY and the distillery historically located in at 1001 Wilkinson Blvd. Frankfort, KY. The limited release offering was most recently aged and bottled at Stitzel-Weller.  This bourbon won "Best Straight Bourbon" and a Double Gold medal at the 2015 San Francisco Spirits Competition. At 92-proof, you can purchase a 750 mL bottle for $149.99.
This whiskey begins with a pronounced nose reminiscent of toasted oak layered with vanilla bean, figs, and a light touch of dark caramel, Blade and Bow 22-Year-Old Kentucky Straight Bourbon Whiskey tastes smooth and smoky with good oak structure, accented with notes of torched sugar, sweet vanilla bean and a spicy dry rye finish.
You might also want to try Blade and Bow Kentucky Straight Bourbon. Born from some of the oldest remaining whiskey stocks distilled at Stitzel-Weller before it ceased production in 1992, Blade and Bow Kentucky Straight Bourbon Whiskey earned a Gold medal at the 2015 San Francisco World Spirits Competition. The whiskey is made using a unique solera aging system to preserve the original stocks. This solera liquid is then mingled with other fine whiskeys, aged and bottled at Stitzel-Weller. The 91-proof bourbon is priced at $49.99 for a 750 mL bottle.
The straight bourbon begins with a soft nose reminiscent of fresh fruit, Blade & Bow rewards sippers with a delicious hint of dried apricot and ripe pear on entry before melting into a sweet roasted grain taste mid-palate.  The finish includes notes of charred oak and warm winter spices.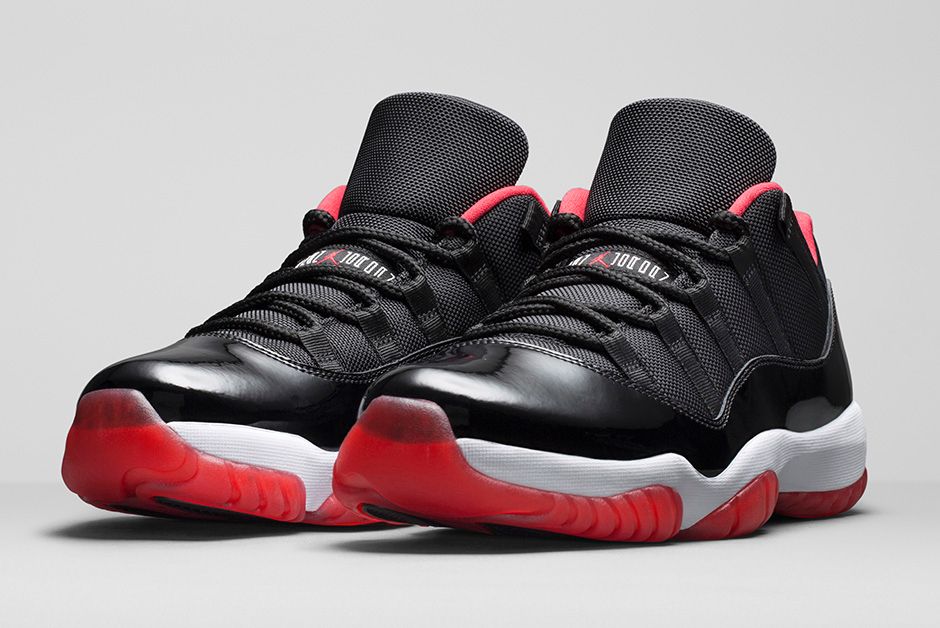 The Air Jordan XI could be the greatest shoe ever. Every time Nike and Jordan Brand releases a version of the Air Jordan XI sneakerheards come out of the woodwork to cop a pair. Even those who causally buy sneakers are drawn to them. With the summer approaching low sneakers are a must have. The AJ XI is a perfect shoe to match your summer wardrobe.
The Air Jordan XI follows His Airness' insight of bringing a formal look to the court, featuring patent leather for the first time in an athletic shoe. Jordan Brand celebrates the 30th anniversary with a new Air Jordan 11 Retro Low, taking the classic Black/True Red colors from the original high version. Available May 23 on Nike.com (10am EDT/7am PDT).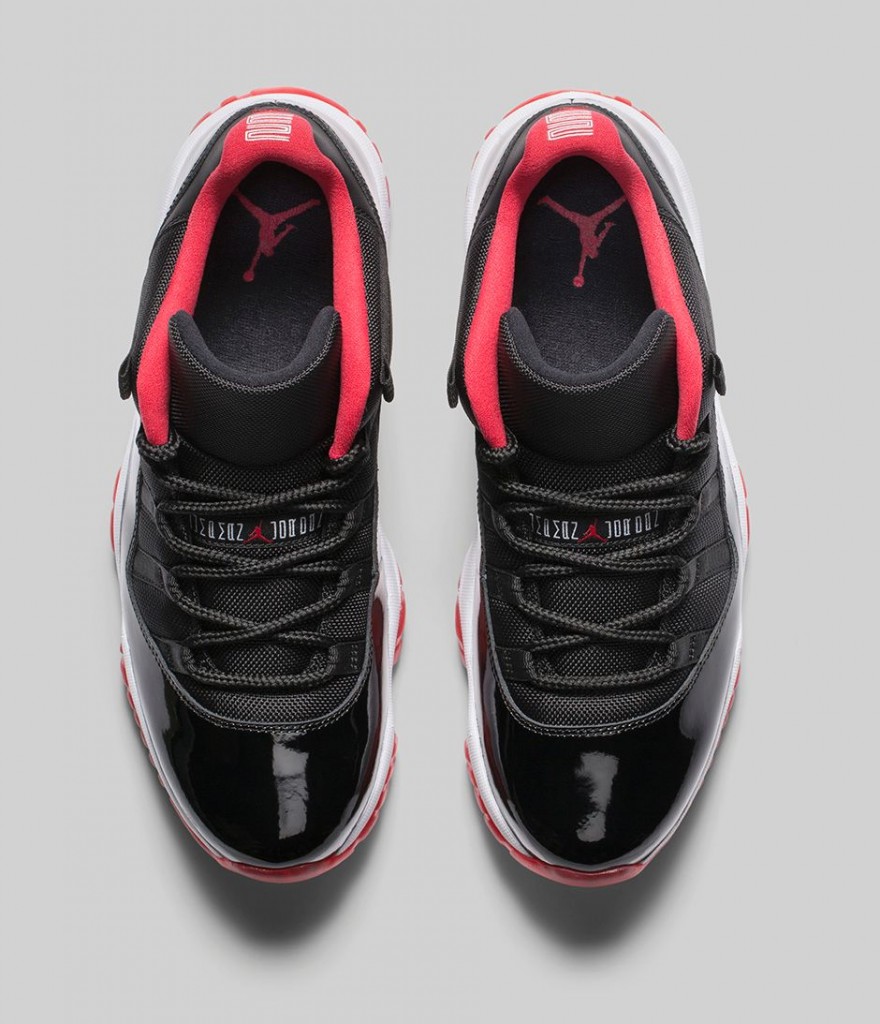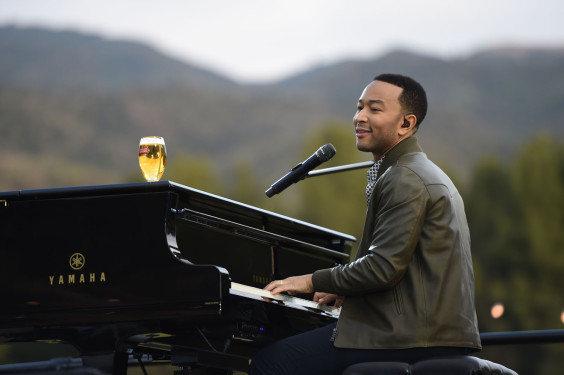 If you like great music and great beer well you need to read this. The ever talented John Legend has teamed up with Stella Artois for very cool new campaign called "Host Beautifully." Now the duo needs your help. Think you can aid them?
Earlier this week Stella Artois and John Legend celebrated the launch of "Host Beautifully" – which aims to inspire the next generation of hosts to reinstate the ritual, art and level of intent to entertaining – with an elegant and sophisticated evening in the clouds. Those lucky to be at the event were treated to exhilarating hot air balloon rides – bringing entertaining to new heights, literally – followed by a gourmet dinner made by epicurean chef, Aliya LeeKong, coupled with a mood-setting performance by Legend.
Following the launch event, Stella Artois is taking "Host Beautifully" on the road to elevate the hosting skills of consumers from coast to coast. The Stella Artois "Host Beautifully" campaign will make regional stops at summer festivals and events across the United States. At select stops, an expert from "The A-Z Guide to Host Beautifully" will educate guests on how to turn an ordinary gathering into an extraordinary experience with Stella Artois.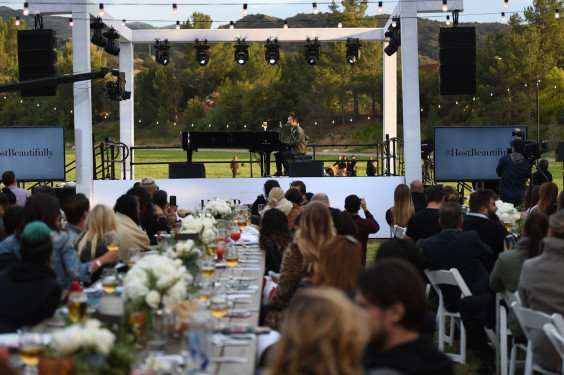 Up-and-coming hosts across the country can also turn to Stella Artois for tips and inspiration online through "The A-Z Guide to Host Beautifully." Throughout the summer, more than 20 field experts, representing each letter of the alphabet, will craft unique tips and share their expertise in the areas of food, drink, design, music, conversation, photography and more. From the menu to the soundtrack, seating and table dressing detail, experts will educate fans on how to perfect their hosting etiquette through photos, videos, short essays and cinemagraphs.
Visit www.HostBeautifully.com to access "The A-Z Guide to Host Beautifully" and learn more about the Stella Artois "Host Beautifully" campaign.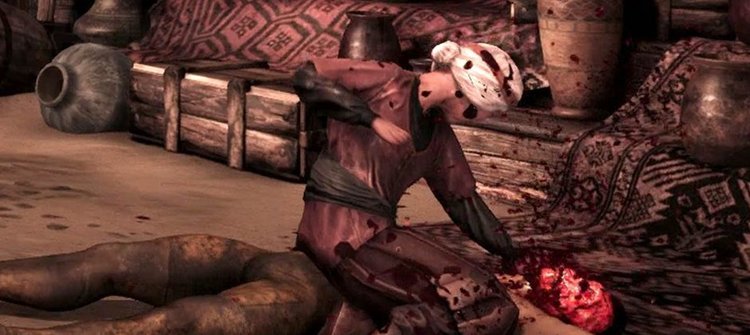 There is a ton of interactive parts in each stage in Mortal Kombat X. In one arena there is a sweet-looking old lady. You can find her in the Outworld Marketplace. The game allows you to throw her against your opponent. She also can be thrown at you. I guess that is what you get when you stand too close in Mortal Kombat.
Now it looks like she can also dish out some punches of her own. She can be used as a Brutality move in the game. One way is when she is flung in the air at the opponent. The other way is when she gets to throw in a few haymakers on the combatant. Don't believe me? Check out the video below.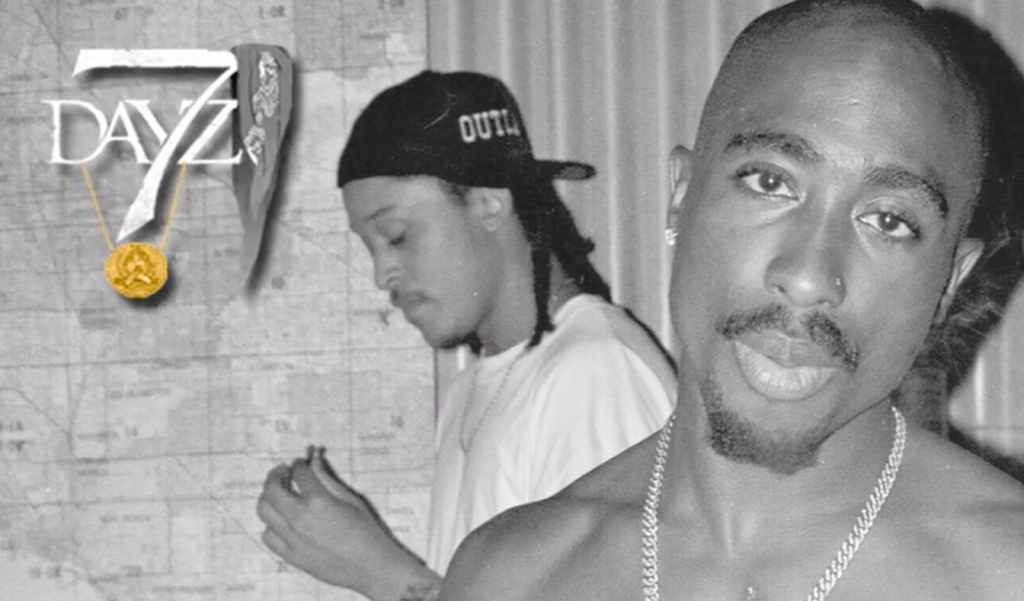 Tupac Shakur has always been my favorite rapper. Any time there is mention of him I am sure to take notice. If you are a fan of Tupac you will want to set your DVR for this Thursday.
On this week's episode of SKEE TV, DJ Skee sits down with Wu-Tang Clan member Raekwon to discuss his recently released solo album, plus, Raekwon and Strange Music artist, Murs, perform for the live studio audience at The Ivar Theater in Hollywood, CA. Then, exclusive never-before-seen Tupac footage taken just days before his death by his personal videographer. And, check out Southern rappers Kevin Gates and Curren$y on inFocus and Calm Before The Storm, plus, Paul Wall discusses his tattoos on Marked Up.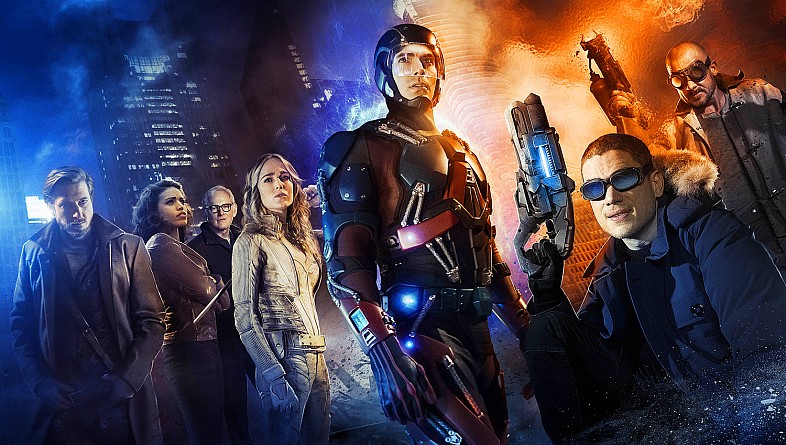 If you are a fan of the CW hit shows "Arrow" and "The Flash" you are going to love the Flash/Arrow spin-off show called "Legends of Tomorrow" Below you can check out the trailer. It is pretty exciting.
The show will have these "heroes" fight the villain Vandal Savage. We also get to see Hawkgirl and Ray Palmer (The Atom). Sara Lance is back from the dead, apparently brought back via the Lazarus Pit. We see a glimpse of Harrison Wells / Eobard Thawne in some sort of time machine.
Even villains like Captain Cold added to the team should be pretty fun. The only part that is bad is that we have to wait until next year for the show to begin.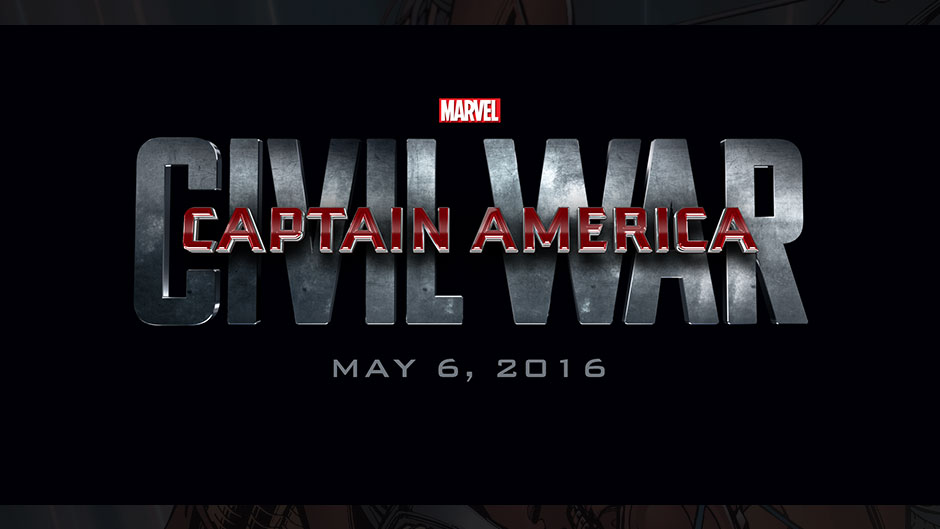 There are some cool new pictures from the set of "Captain America: Civil War." The internet has been a buzz when we got our first look at the Brock Rumlow (Frank Grillo), aka Crossbones, in his costume. Captain America (Chris Evans) and Falcon (Anthony Mackie) look to have new uniforms as well.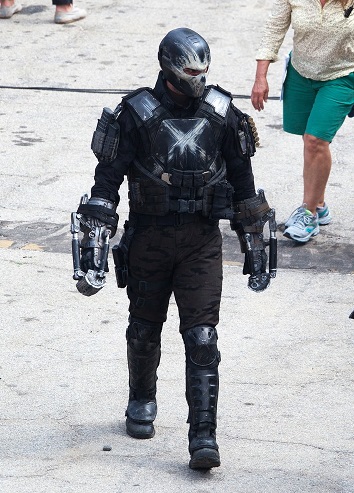 There's also some fun back and forth between Chris Evans and Frank Grillo on Twitter. "Captain America: Civil War" will be released in theaters on May 6, 2016.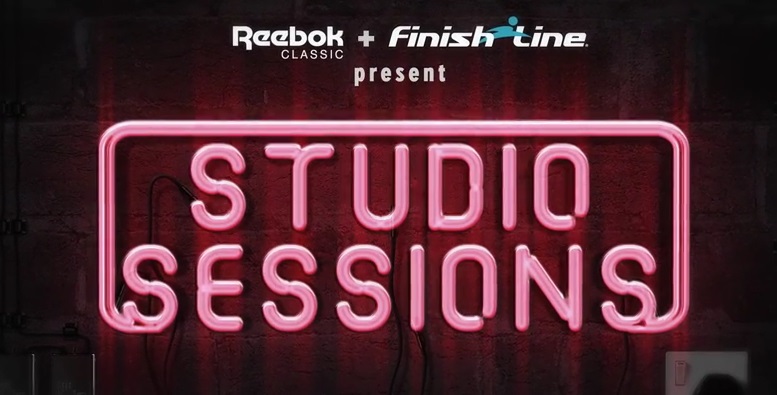 The duo of Reebok Classic and Finish Line partner to bring fans another exclusive look into the lives, styles, and creative processes of some of the world's top musical artists through its new video series entitled "Studio Sessions."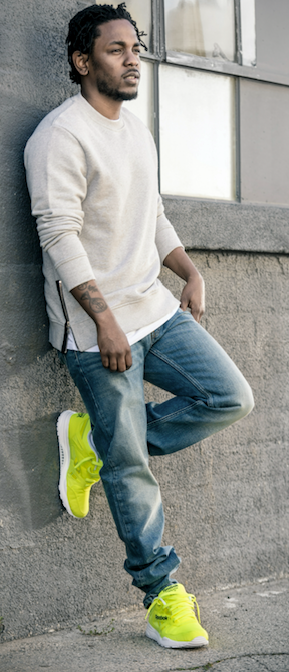 In this second episode of Studio Sessions, Kendrick Lamar sits down with Finish Line reporter, Jacques Slade, in the same studio where he created his latest album, "To Pimp a Butterfly." The two rappers, with a mutual love for classic sneakers, discuss where Kendrick the person—not the rapper—draws his inspiration from. Lamar's answer?
"Life."
Kendrick says that meeting people and taking a nugget of wisdom from each interaction is what keeps him inspired. Musically, Kendrick says he's most inspired by his father and his love of music, which introduced him to the artists from which he'd learn: mostly oldies and gangsta rap.
Stay tuned for future episodes of Studio Sessions with Kendrick Lamar, coming soon.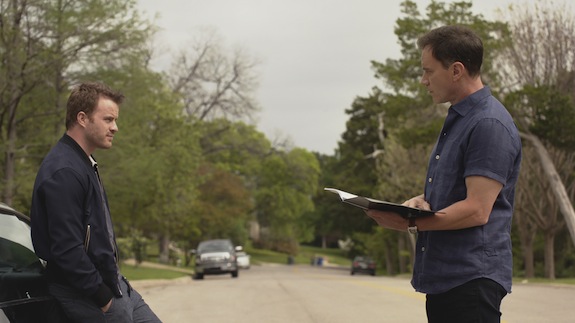 FOX has a new show that looks like it could be really good. It is called "Frankenstein Code." The show is from executive producer/writer Rand Ravich ("Life," "Crisis") and executive producer Howard Gordon ("Homeland," "24"). The new show looks to do a modern reimagining of the Mary Shelley classic, about a man brought back to life by two scientists playing god.
The show looks to be set around seventy-five-year-old Jimmy Pritchard, who is a shell of his former self. A drinker, a womanizer and a father who always put work before family, Pritchard was forced to resign as L.A. County Sheriff for corrupt conduct more than a decade ago. Now, some 15 unkind years later, he is killed when he stumbles upon a robbery at the home of FBI Agent Ducal Pritchard, one of his three children. But death is surprisingly short for Jimmy, who is brought back to life by billionaire tech-genius twins Mary Goodwin and her brother Otto. They are the founders of the social networking empire, Lookinglass.
Resurrected as a younger version of himself, with physical abilities of which he never dreamed, a re-animated Pritchard is given a second chance at life. What will he do with it? Will he seek vengeance against those who killed him? Will he try to repair the damage he did to his family? Will he embrace a new sense of purpose or fall prey to old temptations?
Check out the trailer below.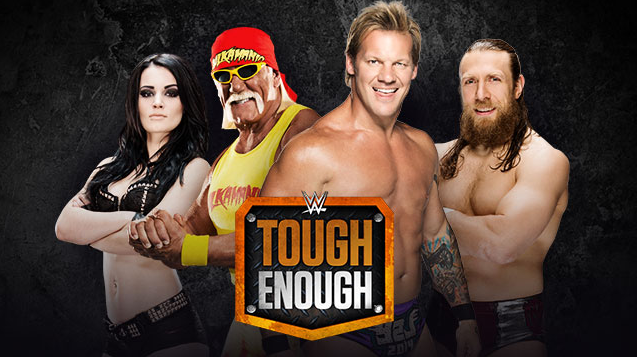 USA Network and WWE announced that WWE Superstar Chris Jericho will be the host of the highly-anticipated series, WWE Tough Enough, and will be joined by a panel of experts comprised of WWE Hall of Famer Hulk Hogan, WWE Superstar Daniel Bryan and WWE Diva Paige. The high-octane reality series premieres LIVE Tuesday, June 23 at 8pm ET/5pm PT on USA Network and around the world.
This season of WWE Tough Enough will combine the can't-miss excitement of live television with reality-show drama, as WWE hopefuls vie for the once-in-a-lifetime opportunity to become the next WWE Superstar or Diva.  Unlike anything on television today, the lightning-fast hour of entertainment and competition will include live results every week, giving fans worldwide the power to decide who stays and who goes the very same night. Each week, one cast member will be eliminated until one man and one woman are considered "Tough Enough," with each earning a one-year, $250,000 WWE contract.
Throughout the competition, the contestants will be trained by WWE Legends Booker T, Billy Gunn and Lita. Contestants will also come face-to-face with WWE icons including WWE Chairman & Chief Executive Officer Vince McMahon; Executive Vice President, Talent, Live Events & Creative, Paul "Triple H" Levesque; Chief Brand Officer Stephanie McMahon; and WWE Superstar John Cena, among others.
"These athletes, each with varying skill sets, will be put through a grueling boot camp that will test their physical, mental and emotional limits in a way that the series hasn't done before," said Jessica Sebastian, Vice President of Unscripted Series, USA Network.  "Each week, their training and experience culminates in a spectacular live event where they will be put in front of their WWE heroes and an audience of fans.  In this reimagined version of WWE TOUGH ENOUGH only the best will survive."
"This season of WWE Tough Enough will be the most innovative, unique and engaging series on television," said Kevin Dunn, WWE Executive Producer. "A live global telecast, real-time voting with immediate results, and unprecedented use of digital and social media during and between telecasts will all lead to a groundbreaking viewing experience.
To date, entrants from 113 countries have submitted videos, which have been viewed more than two million times on YouTube.
On Monday, May 25, the WWE Tough Enough App will be available for free download, giving fans even more opportunity to engage with this cutting-edge reality competition series. Through the App, viewers will receive access to exclusive content, learn more about the contestants, take part in social conversation between live telecasts and vote in real time. Fans around the world can also vote live each week for who stays and who goes via text (U.S. only), on Twitter @WWEToughEnough as well as on the WWE App, WWEToughEnough.com and USANetwork.com.