For no reason whatsoever, it's time for you to watch this amazing trailer. This film's a classic…

Thanks Imgur!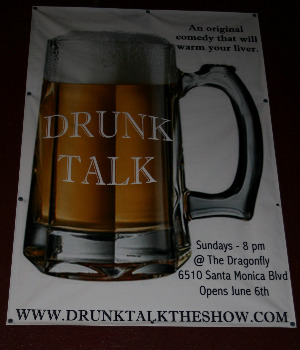 I recently saw the play Drunk Talk at the Dragonfly in Hollywood, and I got to say, it was pretty clever stuff. As soon as you walk in, you know you're in for a different theater experience. The place is setup like a regular bar — McSwiggins — complete with bartenders serving drinks and what looked to be some drunks lounging on bar stools. Tables and chairs were set up facing the bar and people were just hanging out, waiting for the show to start.
As I stood at the bar, ordered some Scotch and waited for a seat, an old chatty dude in a Hawaiian shirt asked me if I knew what this thing was all about. He said he knew the bartender and he could get me hooked up. I smiled, told him I didn't know much about what to expect and said no thank you to his drink offer.
Once everyone took their seats, the play started unfolding. The cocktail waitress at the bar continued to serve drinks throughout the show, but the bartender who served me my Scotch was actually Steve Sears, the actor who plays the Bartender and the old drunk guy was already-in-character Bruce Schroffel, who plays Earl, the old timer, loud-mouth regular drunk that you see in every bar.
As the show started, I thought this whole setup was pretty cool. Rather than being detached from the stage action, the audience felt like they were actual participants in the play. Cute girls in the front would get a surprise hand on the shoulder from Earl. Everyone was instructed to salute and drink whenever any character mentioned the word McSwiggins. At one point the cast members even passed out shots to everyone in attendance. A lively, interactive time was had by all.
The whole play was written as an outrageous, farcical comedy. Regulars at a bar lament over the fact that their beloved drinking hole is going to be shut down. Drunk talk ensues. Tobias Jelinek, who played Joe, was a total scene stealer. I also really liked the Mayor, played by Kim Estes. The entire cast pulled it all off, let everyone in on the action and made sure that everyone had a good time. You can't really ask for more.

Idiot! Fuggin idiot!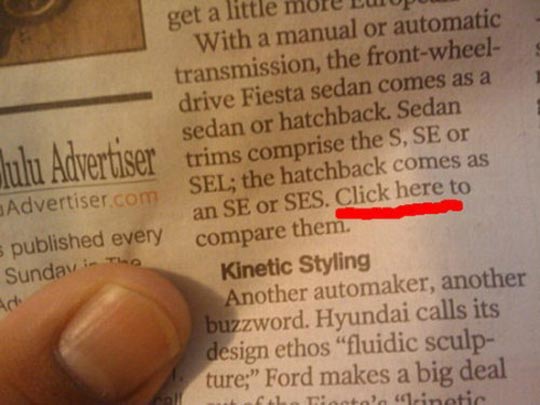 (Image via: Wakooz Media Blog)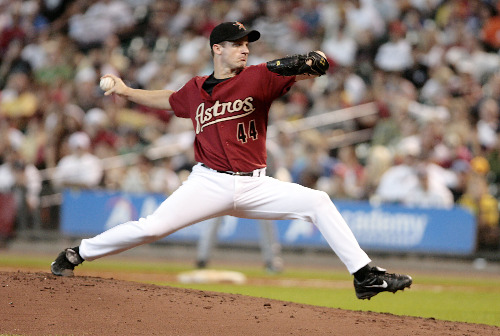 Oswalt is trying to be the nice guy. You can see it. You can hear it. He hasn't been overly demanding, but he wants the heck out of Houston. Who can blame him? It's so freakin' humid there. The franchise is well aware that freeing up Oswalt might also offer them a bat or two to build with, as well as a prospect or two, but where would Roy end up?
All signs have been pointing to Philadelphia. In fact, if you watched ESPN's Monday Night Baseball, it was all the commentators were talking about after the Cardinals went on a home run barrage, tagging 4 in two innings. At present, Oswalt's contract demands seem to be the issue in moving the deal forward between Philly and Houston, namely the 16 million dollar option he has for 2012. He wants it before he would agree to a trade. It's one thing to ask this Roy to go play second fiddle to the other Roy (Halladay) they picked up in Philadelphia in the off-season, but I just can't see Philly agreeing to the tie up an additional 16 mil. for the 2012 option.
I think this deal is dead in the water. Had they started negotiations earlier, or perhaps if Philly looked like they were going to compete with Atlanta in the NL East this year, it might be a different story. I think Roy will pitch out the season in Houston, and once the off-season rolls around, you might see some movement from one of the AL east coast squads with a little more money to toss around.
Other trade rumors a-flyin'? Well, not so much. A little bit of something surrounding Arizona Diamondback's Dan Haren, but other than my own personal bias for the St. Louis Cardinals and wanting to see the kid come back to where he began his career, not a lot has been said–some potential interest from Philly. I don't think Haren has much of a desire to pitch east of the Mississippi. I'm hopeful the Cardinals are doing things quietly, similar to their acquiring Matt Holliday around this time last year. (Yeah, I want Haren back in the STL. I'm still bitter about the Haren/Calero for Mulder trade back in '04. Worst deal ever.)
Someone is going to make a move before the July 31st deadline, and it will probably be a significant move–the only question: Who's it going to be? I certainly don't think it'll be Roy Oswalt
(Image via: Around the Horn Baseball)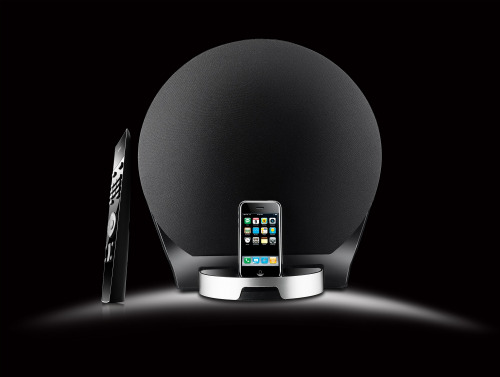 If you constantly use an iPod, iPhone or any other MP3 player, you know there are times when you wish you could quickly turn your device into a home stereo system. You'll find a bunch of MP3 docking stations out there, but few provide the elegance and performance of the Edifier Luna5 iF500-Encore All-In-One Audio System.
I mean the thing just looks good. It's something that you can place anywhere in your home. And it sounds awesome, too. The Luna5 Encore is a 5-driver speaker system (4 speakers, one subwoofer) that's powered by two separate digital amps. A 30-Watt amp fuels the bass driver and a 22-Watt amp powers the mids and tweeters.
On the performance side, you really can't ask for more out of such a compact unit. The lows come out clean, the highs and mids are clear, and the convenience factor is off the charts. You can hook up your phone or other MP3 device to this thing in seconds.
The Edifier Luna5 iF500-Encore All-In-One Audio System retails for $299. It's not all that cheap, but you certainly get what you pay for with this system.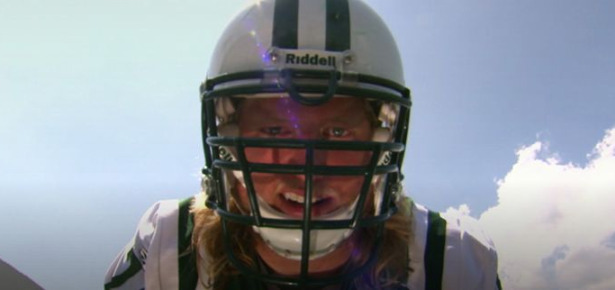 If you love football, you gotta love Hard Knocks on HBO. Produced with all the grandeur and glory you'd expect from NFL Films, Hard Knocks follows the unheralded moments that shape an NFL team's roster during training camp and into the preseason. The show started in 2001 and there have been six seasons so far. The Ravens, Cowboys, Jags, Chiefs and Bengals have all participated (the Cowboys were spotlighted on two separate occasions), and the New York Jets will be featured in the latest installment that airs in September.
From contract disputes to players on the bubble, super star egos and smoking hot wives (October Gonzalez and Kelli Croyle FTW!), Hard Knocks gives fans an inside, albeit semi-staged looked at the inner workings of an NFL organization in the final weeks leading up to the regular season. If you want to see how Marvin Lewis motivates his players (spoiler alert: Fight Back T-Shirts!) or how a third-string fullback battles for a roster spot (who doesn't love Boomer Grigsby!) or how Jerry Jones runs a meeting (classic!), Hard Knocks delivers.
MANjr wants you to get all caught up on the Hard Knocks action. Unfortunately, last season isn't on Hulu yet so you can't hear Marvin Lewis scream "Eleven together! Fiiight baaack!" But at least you can pound through the first five seasons in one place. Enjoy!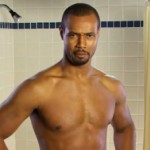 Old Spice (and their ad agency Wieden + Kennedy) absolutely crushed it with a two-day social media campaign. During the 48-hour campaign, the Old Spice Guy responded to @OldSpice tweets with personalized video messages. These video messages targeted major social influencers and they went up in record time. Just some quick, snazzy copy, a short video shoot, quick cut and instant upload. It was genius.
Yep, genius. That's what Alyssa Milano called it. This was Old Spice Guy's response to her tweet:
A lot of companies out there know that they need to use social media, but they don't get how to engage. Old Spice clearly gets it. They keep it light on marketing messages, real-time relevant and they produce good content that's entertaining and easily shareable. It's a smart approach.
How successful was the campaign? Old Spice scored 58,000 new Twitter followers, 29,000 new Facebook fans, 6.4 million views of the campaign video and 5 million views of all responses. All within 48 hours. That's sick.

I love Newcastle. Love it. I'll drink that tasty brown ale with anything. I don't care if it's a hot or cold day, daytime or evening, doesn't matter. Newcastle is one of the best beers of all time. That's what I think, anyway.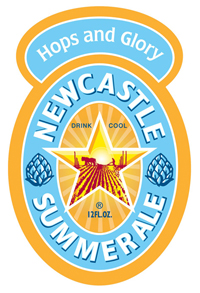 So you can imagine my skepticism when I discovered that Newcastle made a new Summer Ale. Wait a minute. How can you tool around with that classic Newkie Brown taste, I thought? I wasn't sure what to expect, but the bar was already set so high with the original brown ale. In my mind, there was nowhere to go but down. So needless to say, I was quite reserved when I sampled my first Summer Ale.
First taste – the brew had a bite! I immediately said to myself, this isn't a Newcastle – this is something else, so I don't like it! Then I had another sip. Again, the brew had bite! It was brisk, crisp and cut through the palette. I started to get over the fact that this wasn't a Newcastle I was drinking. I wanted another sip and another and another. This stuff wasn't like Newcastle at all, but I started to like it.
Newcastle Summer Ale definitely has a hoppier taste, but it's not overwhelming. Some hoppy beers bite you and keep biting you until you're well over it. Newcastle Summer Ale has just enough bite. And it's not too heavy so it's perfect for summer sippin'.
As a Newcastle purist, I was doubtful that Summer Ale could be anything but a second-class brew. After giving it a taste, a highly recommend that you try this ale while you still can.