After UFC 115, Dana White made it clear that the Iceman is done. In this solid interview from Fanhouse's Ariel Helwani, Dana talks about Chuck being finished for a second time, Pat Barry's man crush on Mirko Crocop, his frustrations on having no control over terrible officiating, Strikeforce still being minor league, and James Toney/Jake Shields contract updates:
Chris Rock's acceptance speech was classic:
Spike TV's Guys Choice Awards airs on Sunday, June 20 at 10 pm.

Four years ago this would have been hyped as the fight of the decade in MMA.  In 2006, Chuck "The Iceman" Liddell had a tight grip on the light heavyweight (LH) division (205 lbs.) after wins against the likes of Randy Couture, Tito Ortiz, and Renato "Babalu" Sobral. Rich "Ace" Franklin had the middleweight (MW) crown (185 lbs) before "The Spider" Anderson Silva began his current annihilation of the division.
Fast forward to 2010 and the newest installment of the Spike TV series "The Ultimate Fighter" with coaches Chuck Liddell and Tito Ortiz renewing their rivalry in hopes of completing their trilogy of fights. Oritz, looking for his first win against Liddell, was surprisingly the first coach to ever be fired by Dana White after having to pull out of the Liddell fight during the ninth week of taping due to a recurring neck injury that will require surgery and rehabilitation. Chuck took it in typical Chuck fashion. Here's the video.
In stepped Franklin to coach the final week of the TV series and fight Liddell. The previously iron-chinned Liddell had been brutally KO'd by Quinton "Rampage" Jackson, "Sugar" Rashad Evans and current LH champ Mauricio "Shogun" Rua in his recent 1-4 slide since beating Ortiz in 2006.  Ace, after being taken behind a woodshed and beaten to near death twice by "The Spider," moved up to the LH division looking for new competition.
Though not the sexy match up that it would have been years ago, it was still tantalizing enough to be the main event of the evening.  Liddell controlled the opening round with precise boxing and great kicks, one of which broke Franklin's arm just a minute into the fight while he was attempting to block the high blast.  Franklin later recalled during his post fight interview with Joe Rogan that his busted limb was clicking and took him out of his game a little, but there was no chance of him not answering the bell for the second round.
It turned out he never had to worry about it, as Franklin landed a short right counter hook on the chin sending the overextended Liddell down to the canvas and out to the hospital with just five seconds remaining in the opening round. Next up for Ace should be a bump in competition in the crowded LH division with possibilities being Forrest Griffin, Rampage Jackson, Thiago Silva or Antonio Rogerio Nogueria.  As for Liddell, who has lost five of six and looked every bit like a 40-year-old fighter, hopefully retirement.
Check out the post-fight interviews.
It's a chimp mouth-raping a frog. Twice. You've been warned.
You will either think this is seriously disturbing or seriously hilarious. I don't know what camp I'm in yet, since I'm still in shock. Probably leaning more towards the former. The little kids laughing in the background is kinda disturbing. I hope reincarnation doesn't exist because I don't want to come back as a frog.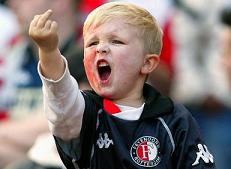 And what's a soccer tourney without some hooligans (EgoTV)
7 signs that summer is just around the corner (Guyism)
A look at World Cup Twitter trends (Mashable)
Wow, Lisa Morales is smoking' hot (MankindUnplugged)
Will Wayne Rooney be able to hold himself back from stomping on people? (FHM)
Nothing like a nice video of a graduation brawl to start the weekend (Asylum)

Some stuff to keep in mind
for the U.S. vs. England match tomorrow (Source: www.declineofthebritishempire.com – thanks @wabten!)….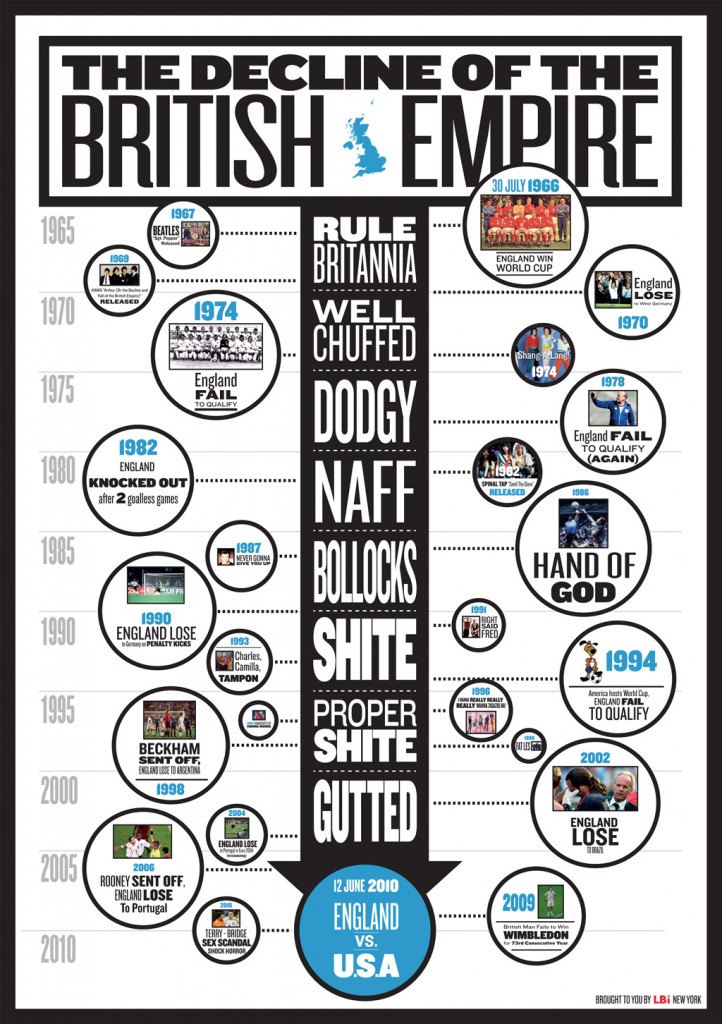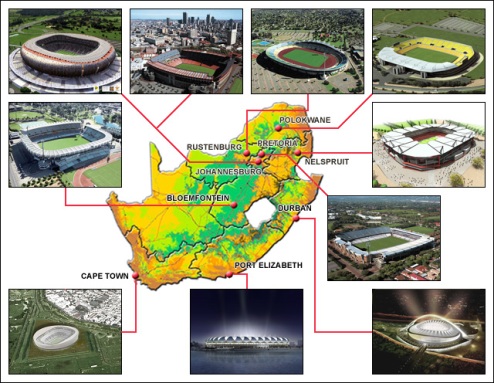 Some of you have jobs and just can't afford to wake up at 4am and watch three straight World Cup matches while getting drunk on the couch. That's understandable. The World Cup comes around every four years, but the tournament only lasts a month. By mid-July, you'll still need a source of income to pay for things like rent, food and bar tabs. So it's probably a good idea not to quit your job.
If you're stuck in the office, and you're looking for ways to watch the 2010 World Cup online, here are some online streaming options that you should check out:
ESPNsoccernet is streaming the games live on the Net. Just go to the ESPNsoccernet homepage and click 'Watch' on the top navigation menu.
ESPN3 is also streaming all the games.
Univision is in Spanish, but good alternative if ESPN3 is blocked at your work.
atdhe.net has a bunch of channels and we hear that you can catch the matches there.
CBC Sports is Canada's national public broadcaster. They'll be streaming all month long.
BBC Sports will stream all BBC matches live.
Iraqgoals.net Haven't tried but heard it works
iTV.com,is a U.K. network. They'll broadcast any matches that they carry.
Here's the World Cup Schedule if you haven't tacked it up in your cube yet.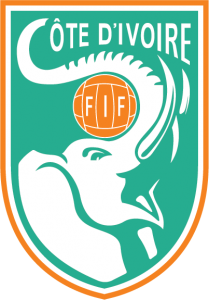 Marisa Miller with the top 10 reasons to ride a motorcycle (AskMen)
Twitter's got it's own fancy World Cup page (Twitter)
Are you ready for singles softball league action this summer? (Asylum)
Some tips on how to make the most of the World Cup with apps, sites, podcasts and more (CrunchGear)
Ever wonder which athletes get the hottest girls? (BleacherReport)
If you don't have a team in the World Cup, here's an article that breaks down the likability of every squad (SB Nation)
Waffles McButter outlines the 15 most inappropriate place to ice someone (BroBible)
Yep, Reggie Bush sure screwed over USC (SportsbyBrooks)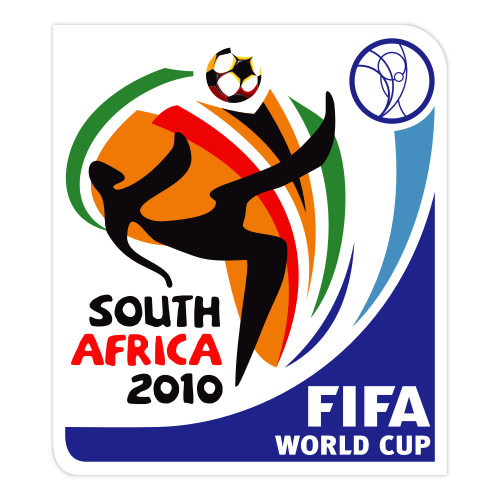 Oh ma gad, dude – the World Cup starts tomorrow!
Set your alarms and put the beer in the fridge, the World Cup starts tomorrow! It's the most anticipated sporting event in the history of your life! Well, until 2014 at least. Anyway, are you ready? Have you accrued enough sick/vacation days at work? Did you stockpile enough booze and snacks to get you through the next month? Did you set your DVR just in case your sorry ass hits the snooze button?
And most importantly, did you place your bets yet?
Here are the latest odds from Sportsbook.com for every match in the Group Stage: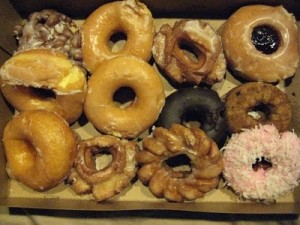 Seattle Seahawks wide receiver Golden Tate has had an interesting week. The first year NFL player was drafted by the San Francisco Giants in the 2010 Major League Baseball Draft, but that's not the most exciting thing that's happened to the guy the past week.
This past Saturday, Tate was apprehended after entering a Top Pot donut shop in Bellevue, Washington, stealing some keys and feasting on some warm maple bars. The shop wasn't open at the time.
The owners of the shop decided not to press any charges, so Tate got off with a "trespassing warning." Tate later apologized for the incident and then tweeted yesterday that Top Pot sold four times as many donuts as a result of the incident.
Here's the audio from the 911 call: