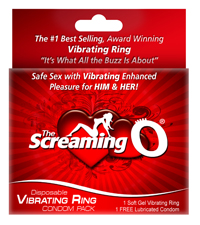 ASFX, the Association for Safe Fun Sex, wants you to have sex. Lots of sex. As long as you use a condom. ASFX has launched a national campaign to increase safe sex awareness in order to decrease STDs and unplanned pregnancies.
"Condoms have a bad wrap and we want to change that."
Condoms are the most common form of protection for couples, but they're usually perceived as an inconvenience and a nuisance. Condoms that are ultra thin, ribbed, flavored, glow in the dark, you name it, have been trying to make it cool to use protection.
So what's ASFX's revolutionary take? Keep the condom and add an o-ring. They're hitting up colleges, Spring Break parties, and your backyard barbecue to give away their Screaming O Condom Pack which consists of one condom and a vibrating condom ring. It's a disposable, one-time use product, so grab more than one if you're planning on hitting it twice in one night.
ASFX kicked off their tour with a sexy bash at the flagship Hustler Hollywood boutique in LA and they'll be hitting up Hustler stores across the country. This ain't no 5th grade sex ed class with outdated videos and Ben Stein-like teachers . They go all out with their hot Scream Team, DJs, prizes and games like the Screaming O Competition where girls fake orgasms by screaming their asses off in front of a crowd. So there you go. If you're gonna get down, might as well use a condom with an added o-ring.
NOTE: ASFX will not be at your backyard barbecue. However if your BBQ is so crazy that ASFX has to pass out condoms at your home, INVITE ME TO YOUR BBQ.

The 10 greatest fat-ass athletes of all time (Maxim)
Safe for work topless photo of Russian spy Anna Chapman? Da. (Current)
The 7 worst things about summer (Guyism)
King James got on the Twitter today (Mankind Unplugged)
Oh yes, there's more Larissa Riquelme World Cup Photos. Paraguay is gone but Larissa lives on! (Dave & Thomas)
50 photos of toys and memories from your childhood (theChive)
The 20 worst contracts in sports history (Bleacher Report)
Guide to paying on the first date (COED Magazine)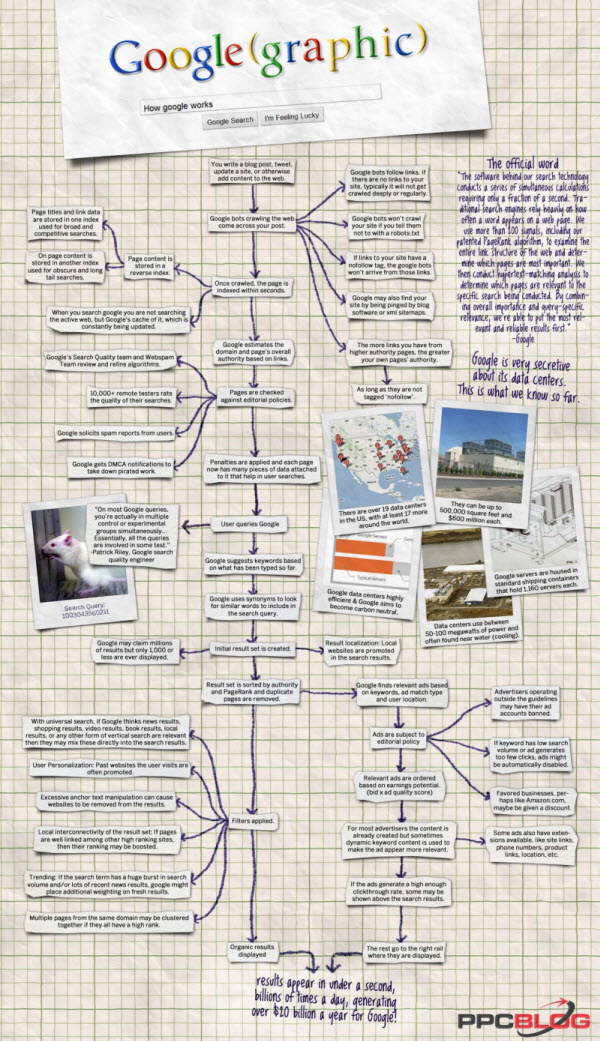 Infographic by PPC Blog

Thanks Inspirmotional!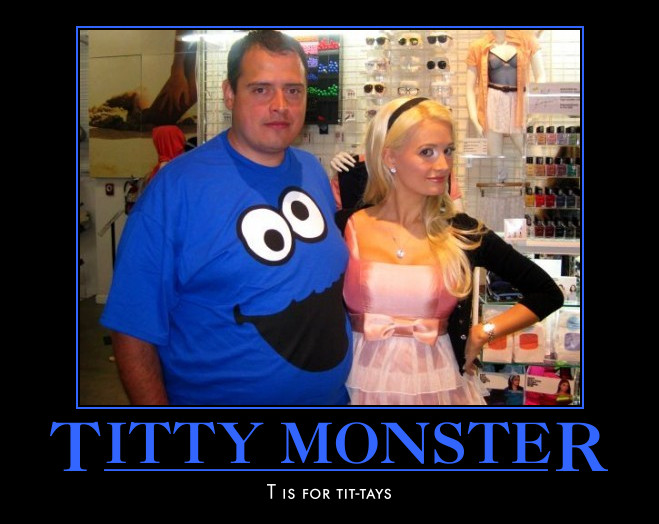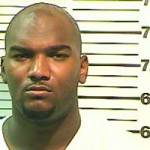 When former-Raider/current-punch line JaMarcus Russell was arrested on Monday as part of a Purple Drank investigation in Mobile, Alabama, it left a lot of people wondering – what the hell is Purple Drank? Although the origins of the drank are a bit hazy, liquid codeine-based beverages mixed with soda have been around for some time, and they've taken on many forms over the years.
"Purple Drank" aka "Purple Jelly" aka "Texas Drank" aka "Texas Tea" aka "Lean" or "Southern Lean" or simply "drank" or "sizzurp" is a cough syrup concoction that contains codeine and promethazine. It's usually made with Sprite, 7Up or some other fruity soda or fruity juice like Kool-Aid. It can also be mixed with grape drink…

The purpleness comes from color of the actual cough syrup. Sizzurp can be made with all kinds of stuff, from crushed codeine to chlorpheniramine to Tussionex (hydrocodone). In recent years, vodka has been added to the list of mixers.
According to legend (Wikipedia), Purple Drank has been around for decades, but it was first made popular in Houston, Texas by DJ Screw, a hip hop producer who died in 2000 of a codeine overdose. That same year, Three Six Mafia released a single called "Sippin' on Syrup," and they were pretty clear on what this whole sizzurp thing was all about:
The sizzurp is particularly popular in the hip hop community of the South. It's not unusual to see people hitting the club with a bunch of Styrofoam cups. Lil' Wayne is from New Orleans, and he likes himself a lil' drank every now and then.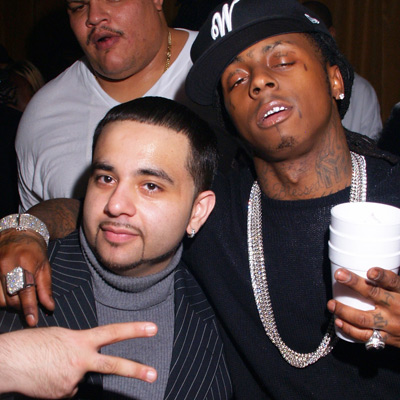 Now JaMarcus Russell isn't the first NFL athlete to get busted for sizzurp. Former Chargers safety Terrence Kiel (who was drafted out of Texas A&M) was arrested after trying to ship some drank to a friend via FedEx. He was charged with transporting a controlled substance and possession of a controlled substance. After the he pled guilty, the Chargers cut him. Kiel died in a car crash in 2008.
In 2008, defensive end Johnny Jolly of the Packers (also out of Texas A&M) was pulled over in Houston for bumping his music too loud. The cops found Styrofoam cups next to his Dr. Pepper and they said they smelled drank. The cops found 200 grams of codeine and charged Jolly with a second degree felony. Charges against Jolly were initially dismissed, but they were quickly refiled once the 5-0 got new equipment to measure codeine amounts. Jolly faces up to 20 years in prison if he's found guilty.
Basically, if you want to get crunk on some sizzurp, drink Purple Drank responsibly. The sizzurp will get you faded, but not without some trouble. So don't Fed Ex the shit to your friend. Don't bump music with stanky Styrofoam cup dranks in your car. And remember, they call this shit lean for a reason. It's all fun and games until respiratory or cardiac arrest sets in. You can crush up and add all the Jolly Ranchers you want, but if you take too much codeine, you're gonna end up in a coma or worse.
The World Cup crushed Internet bandwidth and overall interest in work (via Mashable):