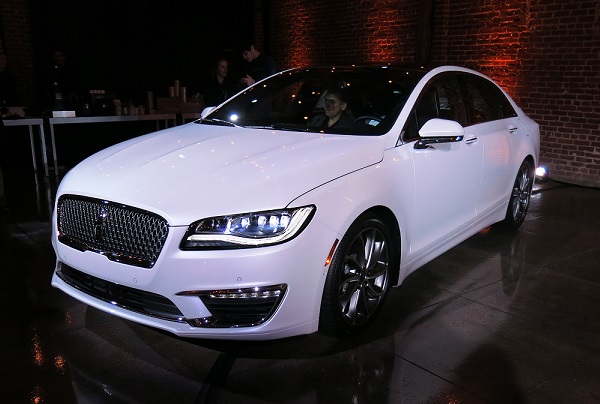 Lincoln Motor Company has just released some fantastic news. There will be an all-new Head-Up Display this spring on the Lincoln Continental, designed to help drivers keep their eyes on the road and hands on the wheel.
They are the first to use Digital Light Projection technology – DLP – Lincoln's new system leapfrogs the competition with its size and brightness – the brightest display and biggest display size in its class. The Head-Up Display is customizable, allowing the client to choose what features they see, providing a human, warm and personal experience that Lincoln client's desire.
"We'll be using a DLP chip from Texas Instruments, while many other automakers use a different technology that doesn't get quite as bright," said Anthony King, product design engineer for The Lincoln Motor Company. "That's what sets us apart."
An added benefit: The infrared reflective coating on the glass that reflects the display deflects heat, helping the car stay cool in warmer climates. The system is designed to help drivers keep their eyes on the road and their hands on the wheel; everything in the Head-Up Display controlled by the steering wheel.
Customizable so clients can choose what they want to see displayed, the system allows the driver to set the brightness they desire, as well as the position – which can be adjusted up and down, side to side, and rotated to achieve the ideal viewing position for each driver.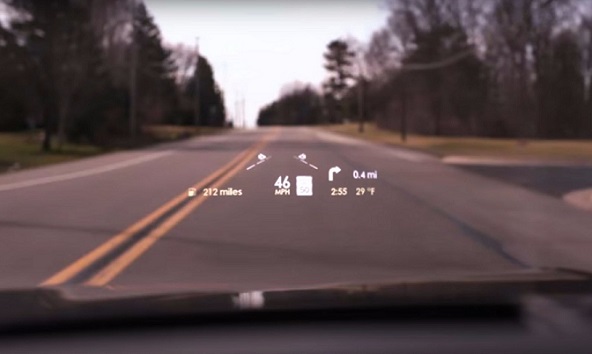 However clients want to use the Head-Up Display, they can choose the information to view – from showing every available component to paring it down, or even turning it off completely. Only the phone and navigation system information automatically will appear in the display when in use. Features such as outside temperature, Lane-Keeping System, adaptive cruise control, distance to empty and the time can be turned on or off.
"It's unique, and we've chosen that because our research has shown that a non-redundant display actually makes it more compelling to clients," said King. "It's simple, and defines what quiet luxury really means."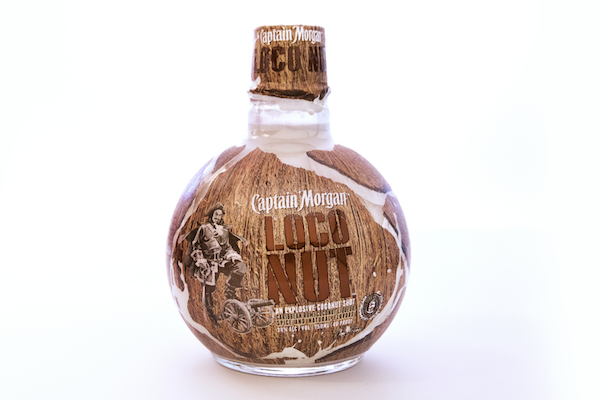 Before you make plans to hit this beach this summer or opening up your grill in your backyard Captain Morgan has a new Cannon Blast flavor that you might want to pick up. The famous rum company is shaking up the shots category again this spring with Captain Morgan LocoNut – an explosively delicious coconut shot.
Captain Morgan LocoNut is a summer-inspired shot that blends Caribbean rum and spices with seasonal flavors – including real coconut liqueur. Though it's best enjoyed as a chilled shot, LocoNut can also be served in a number of delicious drink recipes. Packaged in a round shaped bottle identical to its predecessor, LocoNut boasts the appearance of a coconut that gives off the sweet aroma of coconut when you scratch the bottle. LocoNut (40 proof, 20% ABV) has a suggested retail price of $14.99 for a 750 ml bottle.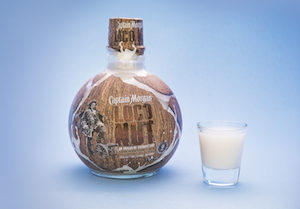 LocoNut & Chill
1.5 oz. Captain Morgan LocoNut
Pour 1.5 oz. of LocoNut into a shaker with ice. Strain into a shot glass
Captain & Loco
2 oz. Captain Morgan LocoNut
0.5 oz. Captain Morgan Original Spiced Rum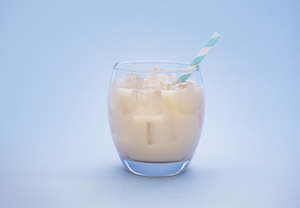 Pour 2oz. LocoNut and 0.5 oz. Original Spiced Rum into a shaker. Strain over ice.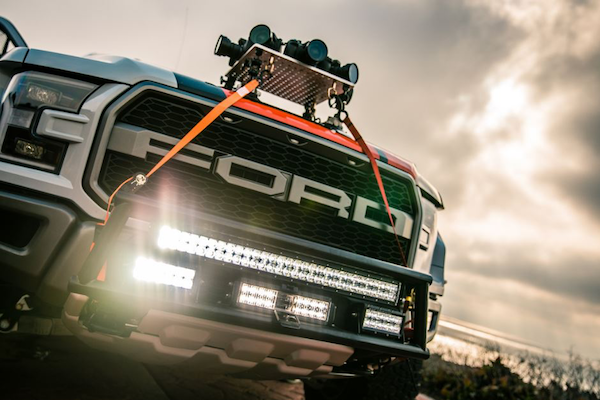 Ford just put up a new video on their YouTube channel for you to experience the Raptor like never before through a new virtual reality and 360-degree experience called the 2017 Ford F-150 Raptor: Born to Baja video.
You can experience the Ford F-150 Raptor in the FordVR app and Ford Performance's YouTube channel. Set at this year's Baja 1000 Race, the world's most brutal test for trucks and the drivers inside, this 36-hour experience allows VR-users to tear up the desert in Ford's toughest truck. The video, narrated by Denis Leary, takes you through the entire Raptor story — from factory to the finish line.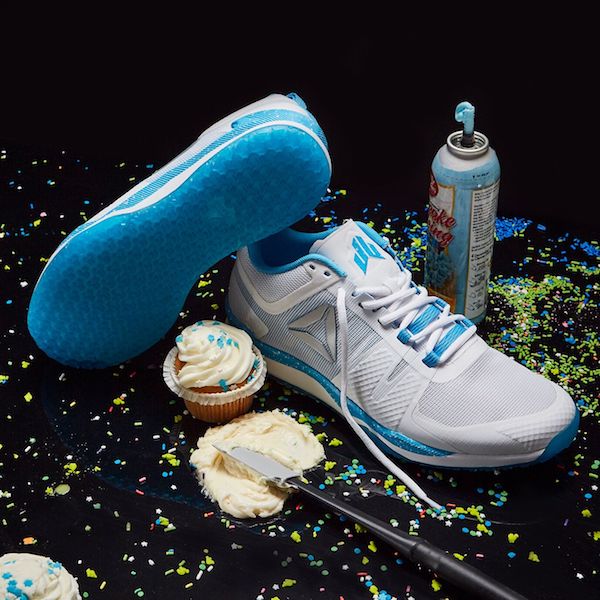 Usually on your birthday people get you a gift. For J.J. Watt he is flipping the script. He is the one giving you a gift. For the past 27 years, J.J. Watt has been in a constant state of pursuit, redefining greatness every year and earning every accolade he has achieved not the easy way, but with hard work and dedication.
Yesterday Reebok celebrated J.J.'s 28th birthday for all that he has worked for throughout his career with the with the release of the JJ I "Icing on the Cake,"  that launched on his birthday, yesterday.
Designed by the world's most explosive athlete, the birthday cake inspired iteration of the JJ I featured the introduction of an ice bottom with the iconic JJ logo and midsole adorned in baby blue.
Limited pairs of the JJ I "Icing on the Cake" were released nationwide at Academy Sports & Outdoors and Reebok.com for $99.99. Fans can also register for updates and information at Reebok.com/JJWatt.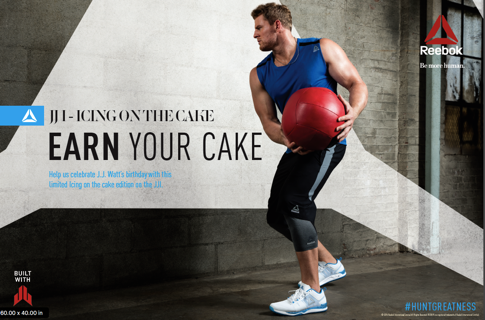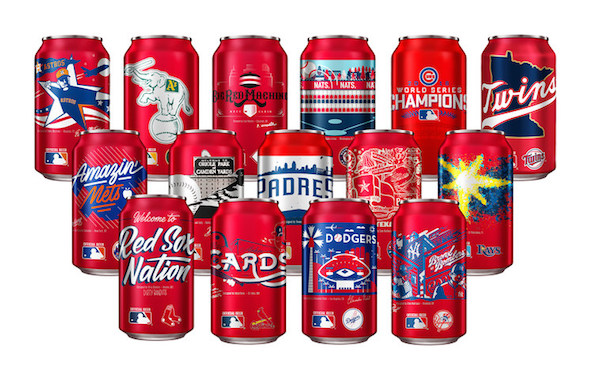 We have a few more days before Opening Day for the 2017 MLB season. So to get in the baseball mood Budweiser is raising one to hometown fans, who embody the spirit of America's favorite pastime. With the return of baseball season, Budweiser will introduce customized, specialty MLB team cans featuring unique designs created by local artists who each represent Budweiser's values and celebration of the pursuit of the American dream. Budweiser's limited-edition cans will arrive on Opening Day.
Designed in partnership with local artists and baseball enthusiasts, Budweiser's MLB team design cans bring to life the true ambition and personality of each team and its hometown, featuring some of the most iconic elements of each city like the palm trees in Los Angeles to the Gateway Arch in Budweiser's hometown of St. Louis. Each artist was hand-selected to create the unique, locally-inspired designs, based on their personal connection to their team's ambitious history and the fans that support the home team. The cans will each be wrapped in one-of-a-kind, personalized artwork to celebrate Budweiser's commitment to the game while offering fans a way to support their teams from the first pitch to the last out.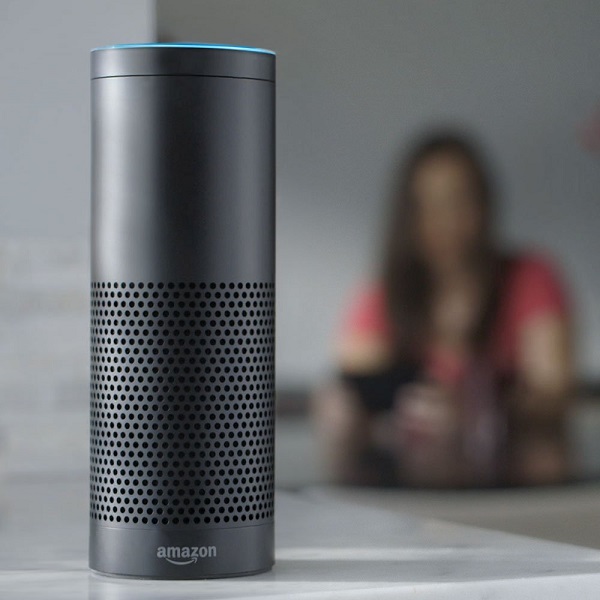 Michelob Ultra is now teaming up with Alexa from Amazon to help up keep on track with your fitness goals. They have worked with some of the best fitness experts in the business to bring you quick workouts that you can do on your schedule from the convenience of your home. It's your very own personal trainer in your living room, ready to go whenever you are!
All you have to do is say, "Alexa, open ULTRA 95." Then Alexa will guide you through your workout choices. Depending on your fitness level and your goals, you can choose from a series of 12 short workouts ranging from Strength and Conditioning exercises, to Yoga and other Mobility exercises.
Use Michelob ULTRA 95 to:
• Choose a Strength, Conditioning or Mobility workout
• Get instructions on how to do different exercises
• Burn 95 calories with each of these short and effective workouts
With Ultra 95, you won't have to let your schedule or the weather outside stand in the way of your fitness goals. It's just one more way in which Michelob ULTRA is helping you go the extra mile every day! Since its inception in 2002, Michelob ULTRA has been proud to not only deliver a 95 calorie, 2.6 carbs superior light beer; but also celebrate the active and balanced lifestyles of its drinkers—from everyday fitness and training, to sports competitions.
You must be over the age of 21 to use this skill. Before launching ULTRA 95, use your Alexa companion app to simply add your name, email and date of birth.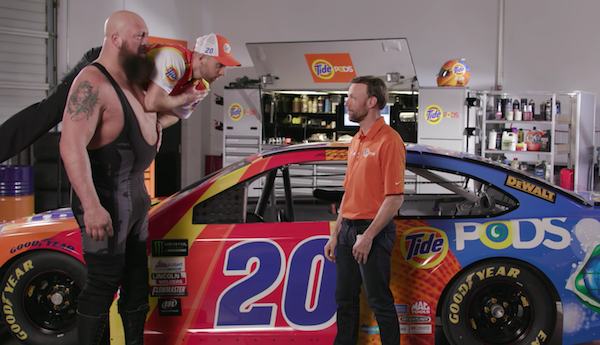 As NASCAR driver Matt Kenseth and the other drivers prepare for this weekend's race in Phoenix an unexpected visitor stops by. WWE Superstar The Big Show has a few questions for Matt and he pit crew. Matt helps The Big Show by showcasing the power of Kenseth's No. 20 Tide PODS Toyota Camry that will debut at Phoenix International Raceway this weekend.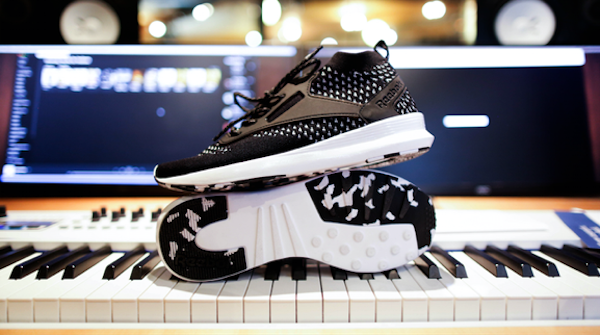 Tomorrow you will be able to pick up a shoe that rapper Future says, "The Zoku Runner is about evolution, moving forwards…that's what I look to do creatively."
Reebok Classic will launch the latest evolution of the Zoku Runner through the launch of the Reebok Classic Zoku Runner x Freebandz, representing the first collaboration for this new sneaker style. Reebok Classic's new contemporary silhouette, the Zoku Runner first debuted on March 2nd in London with a performance from Future at the famed Village Underground. The sneaker features the brand new ultraknit technology from Reebok, a method of knitting fused yarn to create a flexible and breathable sock-like upper that retains its shape while reducing material waste. The Zoku Runner also features DMX Foam technology, a cushioning compound that dramatically reduces weight where it matters.
The Reebok Classic Zoku Runner x Freebandz sneaker was designed with help from Future and the team on his Freebandz label. The sneaker features a two-tone black & white ultraknit upper with matching laces, reflective heel cage overlays embossed with 'Reebok' on the left shoe and 'Freebandz' on the right one, and a black & white marbled outsole with a glossy white midsole. Completing the design are Freebandz branding details on the sockliner, heel webbing, and collar.
The Reebok Classic Zoku Runner x Freebandz sneaker retails for $115 USD is available at reebok.com/us/zoku_runner and select retailers worldwide tomorrow.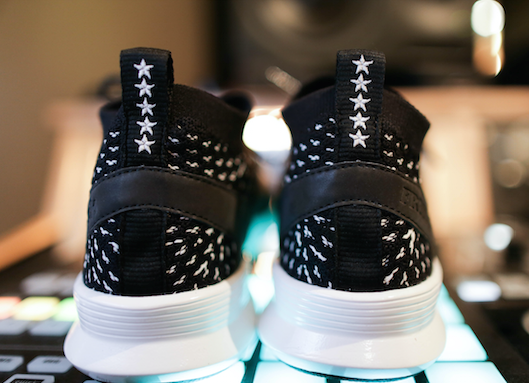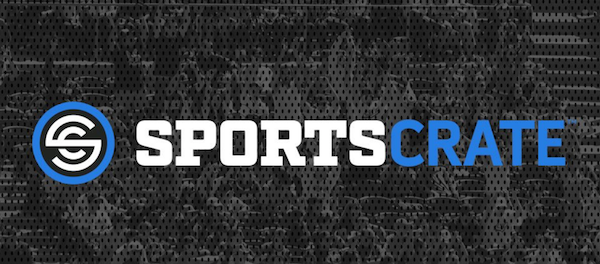 By now you have seen my reviews of the original Loot Crate boxes that come every month. These boxes are filled with awesome goodies. Each month I am amazed to see how unique the items are and love displaying them in my office. So when I heard the news today that Loot Crate is going to do a MLB sports crate I was super excited.
With licenses from Major League Baseball and the Major League Baseball Players Association, Sports Crate is now the Exclusive Licensed Subscription Box of MLB. The new division of Loot Crate, Sports Crate will launch with 10 teams initially, providing fans of the Boston Red Sox, Chicago Cubs, Detroit Tigers, Kansas City Royals, Los Angeles Dodgers, New York Mets, New York Yankees, San Francisco Giants, St. Louis Cardinals and Texas Rangers with exclusive apparel, collectibles, experiences and more every month. Sports Crate will roll out additional teams later this year.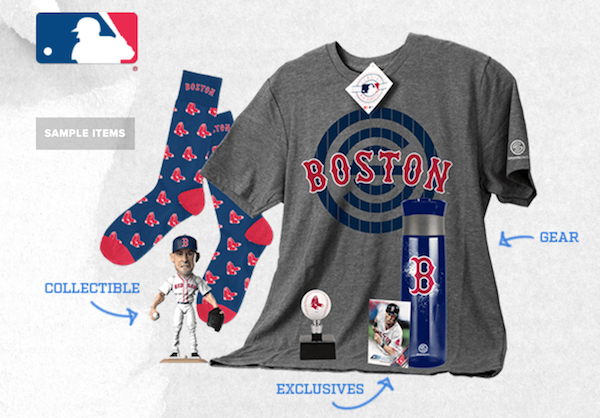 "Sports Crate and the fans it will serve, is an exciting step for our company as we explore new and exciting ways to celebrate being a fan, no matter what you're passionate about," said Chris Davis, CEO of Loot Crate. "Sports Crate is like getting a care package from your favorite team every month, and we are humbled by the opportunity to share in that experience for sports fans worldwide."
The monthly subscription service will feature exclusive team-focused products and VIP one-of-a-kind experiences. The first Sports Crate will feature a "Bringing the Heat" theme, stocked accordingly with a highly collectible, exclusive action figure of the respective team's starting pitcher, along with everything a fan needs to "bring it" on Opening Day.
Sports Crates are currently available on a first-come, first-serve basis and will be limited to ensure their collectability. For more information, please visit www.sportscrate.com or MLB.com. Fans can also visit the website to submit the team they'd like to see made available in the coming weeks and months.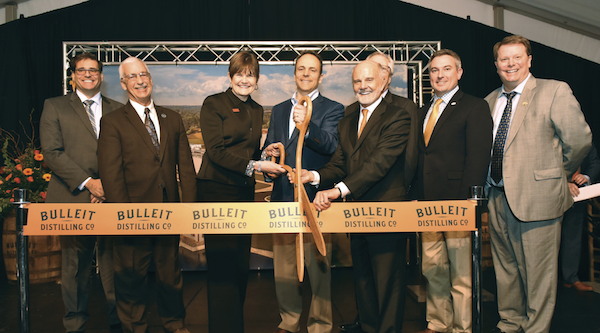 For those of you like me who enjoy Bulleit Bourborn you know the great whiskey that comes that company. Back in 1987, the Bulleit Distilling Co. was founded by a young entrepreneur who quit his job as a lawyer to pursue his true passion – creating quality bourbon. Now after millions of cases of whiskey later, the Bulleit brand is proud to celebrate its 30th anniversary with the official ribbon cutting event for the opening of its new distillery in Shelbyville, Ky. Governor Matt Bevin and a number of other elected officials and dignitaries joined Bulleit Distilling Co. Founder Tom Bulleit for the festivities and tours of the new distillery.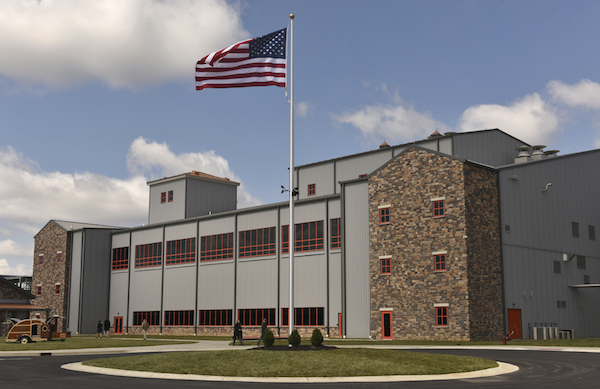 "We're so proud to open the Bulleit Distilling Co. here in Shelbyville," said Tom Bulleit. "Seeing this distillery come to life has been a truly surreal experience that couldn't have been achieved without the tireless work of so many men and women. We can't wait to share the delicious whiskey that will be produced here for centuries to come."
Under the supervision of Vice President of Distilling, Pauline Rooney, the distillery employs approximately 30 people for the whiskey distillation and maturation processes. While the distillery is opening at the previously announced capacity of 1.8 million proof gallons annually it was built as a modular distillery and expansion opportunities are being explored.
"Today marks a huge achievement for Tom Bulleit and everyone at Diageo, as we open an amazing facility that will further establish the legacy of Bulleit here in Kentucky," said Deirdre Mahlan, President of Diageo North America. "We look forward to continuing to watch the brand grow as we become part of the Shelbyville community."
The distillery, which has already begun producing Bulleit Bourbon represents the latest technology in warehousing and distillation, including enhancements that help conserve and reuse resources, resulting in improved efficiency and less impact on the environment. The 300-acre campus includes four barrel houses (each capable of holding 55,000 barrels), a 52-foot still that was crafted by Vendome Copper and Brass Works in Louisville and the first industrial solar array in Shelby County, which will collect enough energy to run all on-site mobile equipment.
Diageo's initial investment in building the distillery is $115 million for the Shelbyville site. Combined with the $18 million investment that was made to open the Bulleit Frontier Whiskey Experience at Stitzel-Weller, Bulleit has contributed more than $130 million to Kentucky's economy since 2014.
As they celebrate the opening of the Bulleit Distilling Co., they hope fans of the brand will join them in raising a glass responsibly, of course.