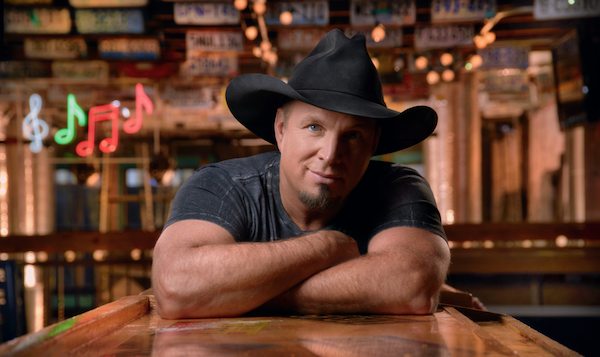 1.2 million lives are lost each year worldwide because of drunk driving and together, Garth Brooks and Seagram's 7 Crown Whiskey are seeking to reduce that number through pledges—700,000 to be exact— to never drive impaired at jointhepact.com.
This summer coming off the debut of Brooks' new song "Dive Bar", the American icon announced on Seagram's 7 National Dive Bar Day (July 7) he will be asking dive bar patrons nationwide to #JoinThePact and pledge to never drive under the influence.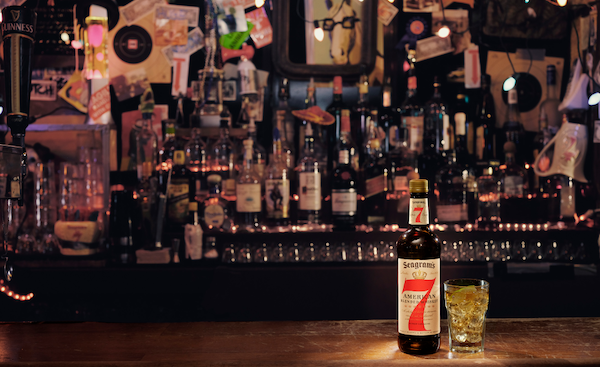 "Dive bars are all about the people inside of them. These people are our family…the ones we can talk to about anything and the dive bar itself is a lot of times, the calm in the storm, our getaway from the daily grind," said Brooks. "I applaud Seagram's 7 and share the mission to help our favorite neighborhood hangouts live to see another day. That's why I urge all my friends to #JointhePact and pledge to never drive impaired, so together we can keep the celebration going all summer long."
Seagram's 7 Crown and Brooks are proud to support Join the Pact, a global mission to help make our roads safer for everyone by reducing road-related accidents as a result of driving impaired. Follow the conversation on Facebook and Twitter with #JoinThePact,and take the pledge to drink responsibly at jointhepact.com.


Continuing what has already been a huge summer for soccer, Captain Morgan announces that it's signed with Major League Soccer (MLS) to become the league's official spiced rum and exclusive spirits partner through 2022. The Captain's message to soccer fans is clear: there's more fun to be had. The new deal names Captain Morgan as an official sponsor of MLS All-Star – taking place in just a few weeks in Orlando – Campeones Cup (August 14) and MLS Cup (November 10).
The rum brand also becomes an official sponsor of the following clubs: Chicago Fire Soccer Club, D.C. United, New York City FC, Philadelphia Union and Seattle Sounders FC. With Captain Morgan as a fellow supporter, fans of these five teams can expect even more fun during the season. Additionally, fans of legal drinking age will soon be able to purchase custom labeled bottles of Captain Morgan Original Spiced Rum featuring official team colors and crests to be enjoyed responsibly with their fellow supporters.
"From New York to Seattle to Los Angeles, everything about Major League Soccer, its intensely passionate fanbase, the atmosphere at each match, and the exciting growth of the sport in the U.S. mirrors the energy that Captain Morgan stands for," said Christina Choi, DIAGEO Senior Vice President, Rum, Gin & Tequila. "Our goal is to reward that dedicated fanbase, and the crews that get together to support their clubs each and every week, with the fun only Captain can bring because we know there is more fun to be had. We'll kick off the fun later this month when we're on the ground at All-Star Week in Orlando, and we can't wait to see the fan fervor firsthand."
"We are pleased to welcome Captain Morgan to our roster of partners," said Carter Ladd, Major League Soccer SVP of Business Development. "Captain Morgan believes in the future of MLS and is committed to joining us in our ongoing efforts to elevate soccer's popularity to even higher levels in North America. We look forward to working with Captain Morgan to authentically engage fans in fun and innovative ways for many years to come."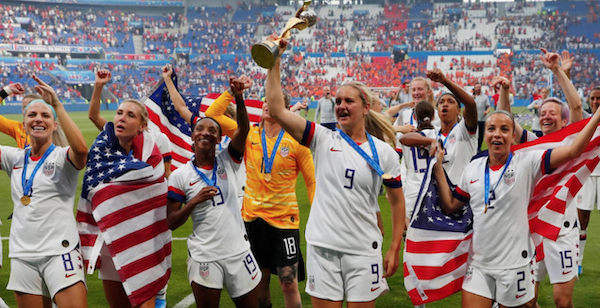 As the official beer of the U.S. Women's National Team Budweiser is making a pledge to continue supporting women's soccer – not just every four years, but on a year-round basis.
Women's soccer is never bigger than during the World Cup, with sponsors clamoring to support the stars of the game. But when these women get home, they play for half-empty stadiums and hardly any sponsors. Budweiser wants to change that. That's why this year, the end of the World Cup marks a new beginning – Budweiser is proud to become the first-ever beer sponsor of National Women's Soccer League.
Budweiser's multi-year partnership with the NWSL is designed to support the players, the fans and the sport. The deal makes Budweiser one of the biggest sponsors of the NWSL, with naming rights to the playoffs, the championship, the MVP trophy, and a newly created "Most Valuable Supporter" award for the league's biggest fan. Budweiser will activate the sponsorship locally, with support of the teams and stadiums. And Budweiser's commitment won't stop at the end of the NWSL season. An innovative off-season program will give NWSL players immersive training in the business side of sports from Budweiser executives.
In celebration of the partnership, Budweiser released an anthem video titled – "We Won't Stop Watching" – that aims to inspire fans and brands to support the sport when the stars come home. The film features soccer legend, Brandi Chastain speaking over real scenes of U.S. Women's National Team stars competing in empty American stadiums. Debuting moments before the World Cup Final yesterday, the film asks a provocative question: "The world will watch them play today. Who will watch them play tomorrow?" Chastain's voiceover goes on to celebrate the stars and supporters of women's soccer while announcing that Budweiser won't stop supporting the sport when the World Cup ends.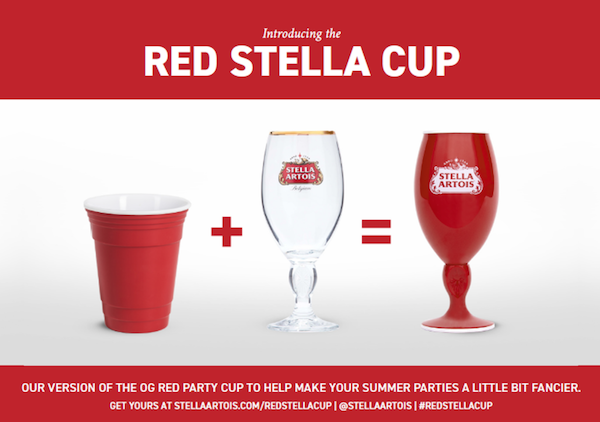 Just in time for the 4th of July, Stella Artois is dethroning the OG red party cup and making summer parties a little bit fancier with the release of its Red Stella Cup.
This summer Stella Artois is dethroning the OG red party cup and helping party-goers step up their game with the debut of its newRED STELLA CUP, a combination of the red plastic party cup and Stella's famous chalice.
Meant to go anywhere your classic red cup would, the RED STELLA CUP is perfect for all those "no glass allowed" moments that make summer, well, summer. Flip to a red cup with a stem, but make sure to write your name on it so no one snags it for their next summer hang because RED STELLA CUPS are durable enough to last party after party.
The first 1,000 people to order the RED STELLA CUP will snag a 6-pack for free to share with friends (or keep them to yourself, we're not judging). Missed the free ones? Head to stellaartois.com/redstellacup to grab a 6-pack of RED STELLA CUPS for the price of $10.00, or snag a full party pack of 24 for $30.00. You can count on it being a game changer, literally.
Pour a Stella, lift one up, snap a photo and share using @StellaArtois and #RedStellaCup.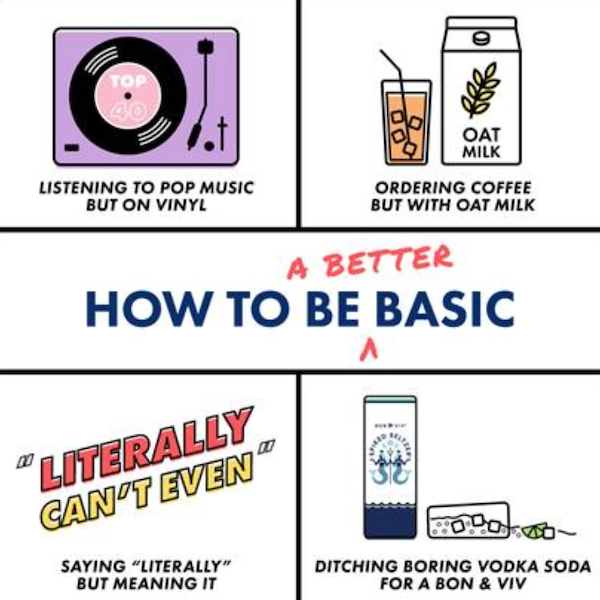 Flower crowns, flash tats and boomerangs… basic, basic and basic – amirite?
This summer, BON & VIV Spiked Seltzer is rallying America to finally break up with basic – starting with the #1 offender, vodka soda – and reach for a better basic – BON & VIV Spiked Seltzer. With seven light and refreshing flavors, 0g of sugar, 4.5 percent ABV and IG-worthy colorful cans, BON & VIV Spiked Seltzer is the better way to enjoy a summer basic without sacrificing taste.
BON & VIV wants to put those boring choices behind you by offering a chance to win $30,000 to ban basic and choose a better basic.
To enter:
Follow BON & VIV Spiked Seltzer on Instagram, Twitter or Facebook
Tell the brand how you're going to ban basic and choose the better basic this summer and use #BONandVIV and #contest
The winner will uphold the ban on basic from July 15 through the last day of summer, and take a quiz at the end of summer to test their better basic knowledge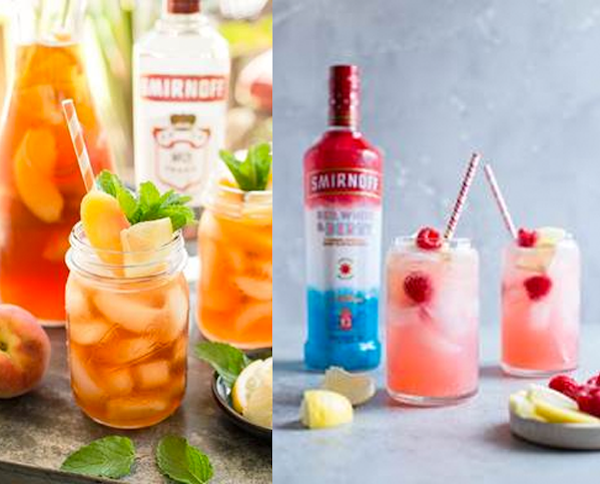 There's no better way to celebrate this Americana holiday than with fun cocktails made with the world's No. 1 vodka, Smirnoff No. 21 Vodka and the drink of summer, Smirnoff Red, White & Berry!
No matter if you're enjoying a beach day with the family or sitting back and enjoying the fireworks, Smirnoff has easy-to-make cocktails that are perfect for everyone. Back for a limited time only, Smirnoff Red, White & Berry offers a mix of cherry, citrus and blue raspberry flavors that blend perfectly into any cocktail.
And the fun doesn't stop there! The smooth-tasting and gluten free Smirnoff No. 21 Vodka serves as the perfect base for our Smirnoff Peach Tea Lemonade that is sure to be a hit at all festivities around this Independence Day.
Red, White & Berry Crush
Ingredients:
·         1.5 ounces Smirnoff Red, White & Berry
·         4 ounces raspberry lemonade
·         2 ounces lemon-lime soda
·         Garnish: lemon wedges and fresh raspberries
Directions:
Fill a tall glass with crushed ice. Add vodka and raspberry lemonade. Top with lemon lime soda. Stir gently to combine. Garnish with lemon wedges and fresh raspberries.
Red, White & Berry Sangria
Ingredients:
·         ½ cup Smirnoff Red, White & Berry
·         1 cup white cranberry juice
·         1 (750ml) bottle Pinot Grigio
·         1 cup lemon-lime soda
·         1 cup blueberries
·         1 cup raspberries
·         1 cup blackberries
·         1 cup honeydew chunks
Directions:
Fill a large pitcher with fruit. Add vodka, cranberry juice, and Pinot Grigio; stir to combine. Store in the refrigerator for at least 4 hours, or overnight. Stir in lemon-lime soda right before serving.
Peach Tea Lemonade
Peach Simple Syrup
Ingredients
·         3 peaches, pitted and roughly chopped
·         1 cup granulated sugar
·         1 cup water
Peach Tea Lemonade
Ingredients
·         1 ½ cups Smirnoff No. 21 Vodka
·         8 black tea bags
·         2 cups boiling water
·         4 cups cold water
·         1/2 cup freshly squeezed lemon juice
·         1 batch peach simple syrup (recipe above)
·         Garnish: peach slices and fresh mint
Directions:
1. To make the simple syrup, combine peaches, sugar, and water in a large saucepan. Bring the mixture to a boil. Using a potato masher or wooden spoon, break up the peaches. Turn down the heat to low and simmer for 5 minutes. Remove the pot from the heat and allow the mixture to come to room temperature. Strain. If you're not using the mixture immediately, transfer to an airtight container and store in the fridge for up to 1 month.
2. To make the cocktail, add the tea bags to a heatproof pitcher. Pour the boiling water over the tea bags and allow to steep for 3 minutes. Remove the tea bags and stir in the cold water, lemon juice, peach simple syrup, and vodka. Place the pitcher in the refrigerator to chill for at least 4 hours.
3. When you're ready to serve, fill a mason jar or tall glass with ice and add the tea. Garnish with peach slices and fresh mint.
Americana Faux-Jito
Ingredients:
3 oz. Smirnoff Ice Red, White & Berry
1 oz. Smirnoff No. 21 Vodka
4 cherries
4 raspberries
2 basil leaves
2 oz. lemon juice
1 lemon wedge
1 sprig of basil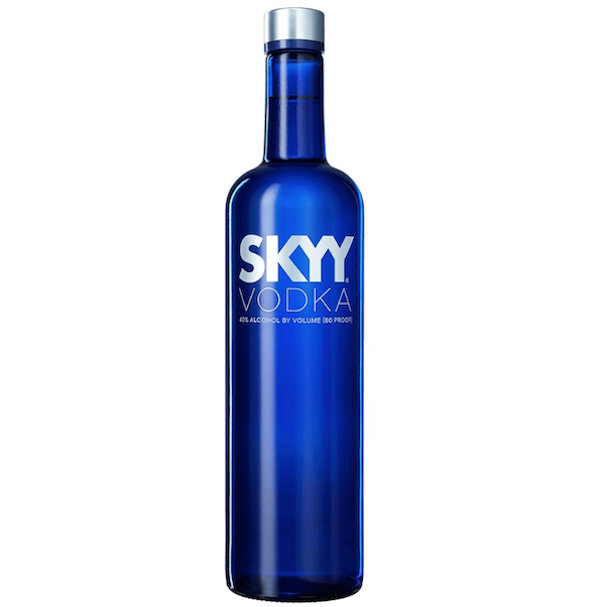 SKYY Vodka is celebrating Pride Month and continuing its historic support of the LGBTQ+ community with activities planned throughout Pride Month. As the official vodka partner of WorldPride, SKYY will have a significant presence throughout the nation's largest LGBTQ+ celebrations, honoring the 50th Anniversary of the Stonewall riots and paying tribute those who have shaped LGBTQ+ culture with a special vogue performance on its WorldPride Parade float.
The premium vodka brand is also offering consumers in NYC and everywhere a way to join in the celebration of love and acceptance with a signature "Colors of Love" Pride cocktail, embodying the bold colors of the rainbow to create a sweet and savory celebration in a glass.
"Colors of Love" PRIDE Cocktail Recipe
Ingredients
1.5 oz SKYY Vodka
.5 oz Grand Marnier
.5 oz Lavender syrup
1 oz Lemon juice
1-2 pc. Strawberry
6-10 pc. Mint leaves
2-3 oz. Club soda
Instructions
Add strawberry and mint to the shaker and muddle just until strawberries are broken down. Shake and strain over fresh ice and top with club soda. Garnish with a lemon wedge, lavender and mint leaf.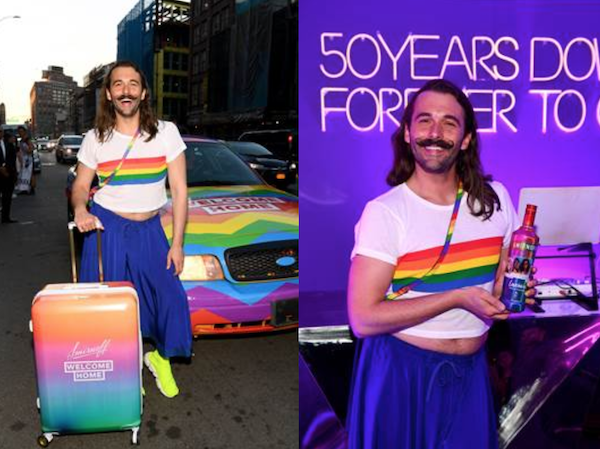 Last night, Smirnoff and Queer Eye star Jonathan Van Ness hosted a "House of Pride," event to celebrate the LGBTQIA+ community. The event is part of Smirnoff's long-standing commitment to the LGBTQIA+ community and their 2019 "Welcome Home" campaign to roll out the welcome mat for the millions of global LBTQIA+ community and allies traveling to New York for Pride celebrations.
"House of Pride," a home-inspired, immersive pop-up experience features six insta-worthy rooms where Smirnoff pays homage to – and celebrates – the history of the LGBTQIA+ community and cheers to the future of the community.
During the night, Jonathan Van Ness had an epic grand entrance from a rainbow taxi, sipped on speciality Smirnoff cocktails inspired by the global LGBTQIA+ community and cheered to Pride Month while floating through the pop-up experience with guests.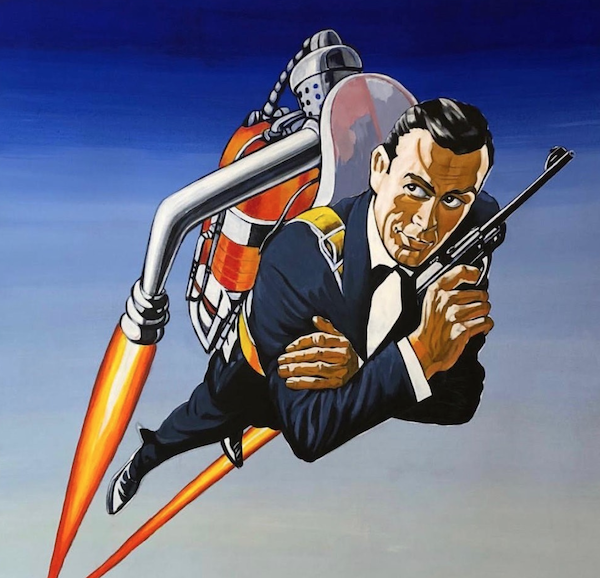 Jarren Frame is a South African-born painter who is taking the New York art world by storm – selling out his first collection, "Bond, James Bond," even without a notable showing.
Frame learned to paint as a child in South Africa from his grandfather Philip Frame — a Sunday painter and founder of Frame Textiles Group (one time the largest blanket manufacturing business in the world). Philip would teach his grandson to paint flowers on weekends, igniting a spark leading to a successful career that kicked off in October 2017 where he first exhibited with photographer Peter Cary Peterson at The SIXTY SoHo Hotel.
He then released his first collection of 33 acrylic-on-wood pieces featuring the recontextualization of vintage James Bond imagery over modern-day landscapes.  The idea was born during a trip to Sardinia, where the 1977 classic film The Spy Who Loved Me was shot. All 33 pieces sold out within a year, attracting a number of bold-face name buyers such as Alex Pall of The Chainsmokers, Barron Hilton and a who's who of hoteliers including Jason Pomeranc and Jason Strauss. His work is currently on display in prominent properties such as Surf Lodge, Faena Hotel Miami Beach, Casa Apicii and Casa Malca Tulum, The Gramercy Park Hotel, The Bowery Hotel and MAMO.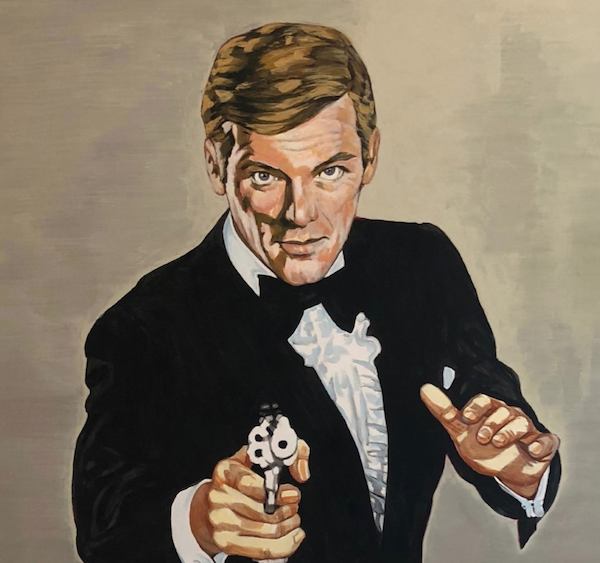 He is currently working on a new series of 33 acrylic-on-canvas pieces titled "Colors," inspired by the meaning we assign to colors and the overwhelming amount of data coming at us every day.  "Colors" will debut in NYC next month.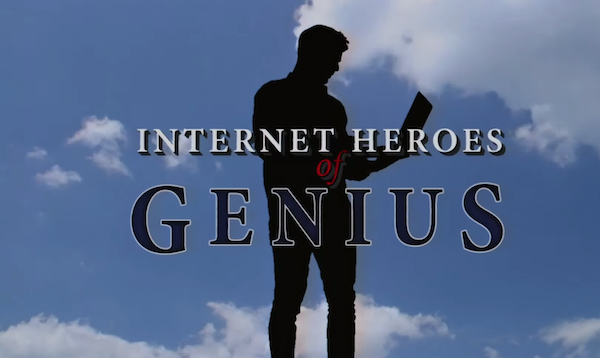 Do you remember Bud Light's, "Real Men of Genius" campaign from the late 90s and early 2000s? If not, here's a quick reminder. Bud Light is updating this iconic campaign with a twist for the modern age by celebrating the people who make social media and the internet great, renaming it "Internet Heroes of Genius."
This morning, seven "Internet Heroes of Genius" spots will rolled out on Bud Light's YouTube channel including Online Encyclopedia Hero, Snapchat Lens Hero and Person That Still Uses Middle School Email. Additionally fans have the opportunity to share their internet achievements by tweeting at Bud Light for a chance to receive a custom salute throughout the day.
"The 'Real Men of Genius' campaign is one campaign that our Bud Light followers have continued to reference in memes, gifs and social content, so after years of requesting for it's return, it was only right we pay the tribute and raise a digital glass to today's real internet heroes," says Conor Mason, Bud Light Digital Director.