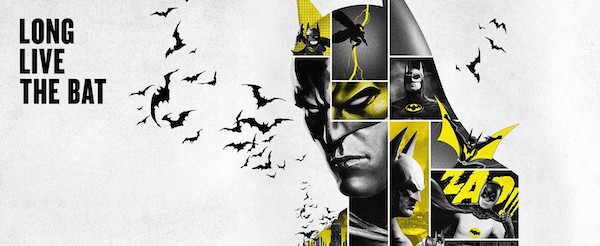 New York City will be a glow on Saturday night when two icons unite for Batman Day celebrations on September 21st.
To honor 80 years of The Dark Knight, the spire of New York's Empire State Building will shine Batman Yellow and across the East River in Brooklyn, the Bat-Signal will be projected on the west side face of the Domino Sugar Refinery.
The global celebration of Batman Day will reach 13 cities on six continents as Bat-Signal projections will also happen in Johannesburg on the Leonardo Building and Rome's Roma Termini, announced today by DC and Warner Bros.
The cities will join previously announced celebrations taking place around the world in Los Angeles, Tokyo, Berlin, London and more. To see one of the projections in person, all that is required is to go outside shortly before 8 p.m. local time in cities set to light up their skies. The complete list of cities marking Batman Day with Bat-Signal projections are:
Melbourne at Fed Square
Tokyo at MAGNET by SHIBUYA109 at Shibuya Scramble Crossing
Johannesburg at The Leonardo Building
Berlin at Potzdamer Platz 11
Rome at Roma Termini
Paris at Galeries Lafayette
Barcelona at Museu Nacional d'Art de Catalunya
London at the Senate House
São Paulo at Itaúsa – LMB
Montreal at Complex Dupuis
New York at the Domino Sugar Refinery
Mexico City at Torre Reforma
Los Angeles at Los Angeles City Hall
Fans can follow the festivities with the new interactive Batman Bat-Tracker. As cities flip the switch illuminating the famous insignia, the Batman Bat-Tracker will mirror the real-time projections. Additional information on Bat-Signal celebrations and Batman Day activations can be found at Batman80.com.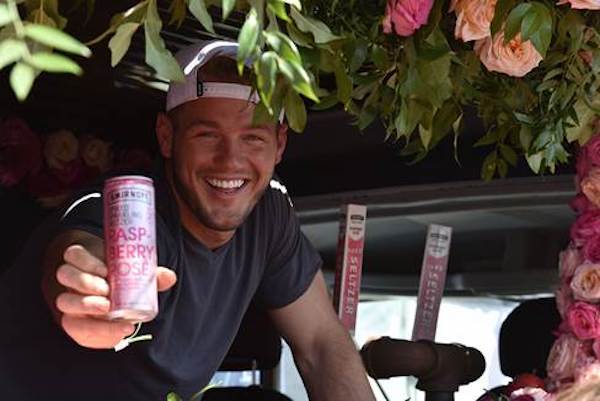 Colton Underwood spent the day yesterday handing out Smirnoff Seltzer Rosé samples to lucky Fizz Fight attendees. The former reality TV star was all smiles as he poured zero sugar, Smirnoff Seltzer Raspberry Rosé directly from the tap truck for guests – including Blake Horstmann.
The first ever spiked seltzer festival was held in Denver, Colorado this weekend. More than 20 Hard Seltzer brands gathered from across the country at Fizz Fight to give seltzer lovers the chance to try and vote on their favorite bubbly sip. The Smirnoff Seltzer Rosè tap is one of the first seltzer taps to include a flavor allowing consumers to enjoy their favorite seltzer beverage directly from the tap.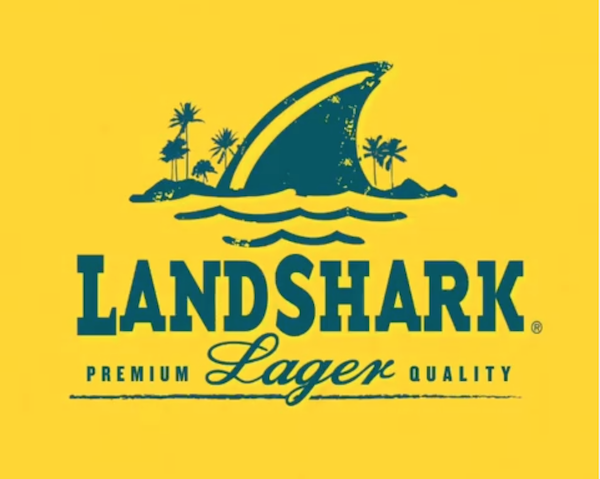 LandShark Lager, the island-style lager created in Margaretville by Jimmy Buffet, has produced the very first mobile hot tub! This past Saturday, LandShark invited fans in Key West, Florida to hop in a hot tub and tour Key West in style –without having to throw on a cover up! Not a bad way to spend a Saturday.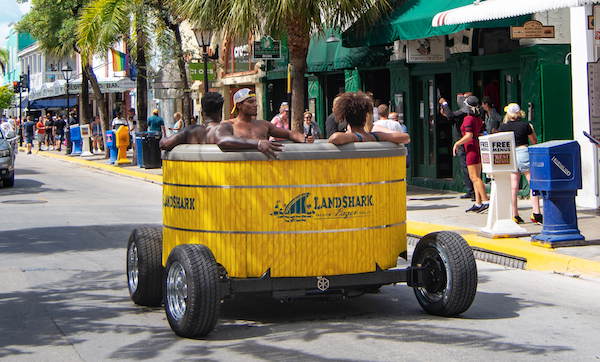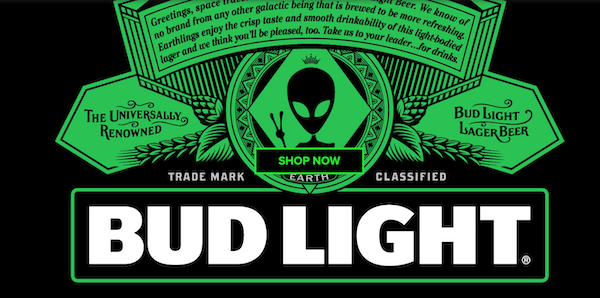 Well, sort of. In July, Bud Light pledged free beer for all aliens who escaped and promised to create a limited-edition alien pack if this tweet received 51K retweets — the tweet fell short, but Bud Light aims to please and is producing the alien-themed Bud Light Can to share with any alien that leaves the sanctuary of Area 51 on September 20th.
A Bud Light spokesperson said, "The way we see it, we'd much rather people crack open a crisp Bud Light with alien visitors rather than storm Area 51. Nothing says we come in peace like sharing a beer with friends from another place or another galaxy. We promised to have beer waiting for any alien that wants it and we plan to deliver on that promise. Our hope is that humans stock up too because you never know when you might need some Bud Lights to welcome intergalactic neighbors."
Starting today, fans in Nevada, Arizona, and California will be able to purchase the Bud Light alien cans to celebrate the potential release of our otherworldly friends. The special-edition aluminum cans feature a green alien and black background as well as a new crest welcoming all extraterrestrials from near and far to crack a cold one.
For any aliens that escape or decide to visit Earth, Bud Light produced an alien-friendly fridge stocked with Bud Light alien cans. The fridge is locked with an alien finger scan, to ensure the beer supply is available only to our extraterrestrial friends. The fridge will be located at the Luxor Hotel and Casino in Las Vegas, roped off and reserved exclusively for aliens to live it up from September 13 – September 20.
To bring the raid to fans everywhere, Bud Light is also producing a line of limited-edition Alien Raid merch to match the alien-themed Bud Light Cans. Starting today, legal drinking aged fans can purchase items online from the www.abgiftshop.com. Merch includes koozies, shirts, hat and bomber jackets and prices range from $100 or less.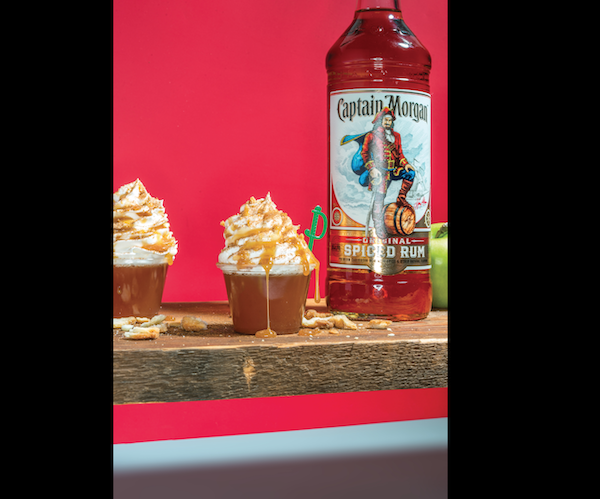 Ahhhh….Fall. It means football, changing leaves and you know what spice right? No, not pumpkin spice, but spiced rum! Well okay pumpkin spice can happen too, but you need to check out these great Captain Morgan inspired cocktails! Which one are you going to try first?
CAPTAIN MORGAN'S HOT CIDER
Ingredients
1.5 oz. Captain Morgan Original Spiced Rum
3 oz. Apple Cider
0.5 oz. Cinnamon Syrup
Garnish: Apple Slice, Cinnamon Stick
Steps
1. Build in glass and heat ingredients
2. Stir to combine
3. Add garnish
Serve In: Clear Mug
CAPTAIN MORGAN BUTTERED SPICED RUM
Ingredients
1 oz. Captain Morgan Original Spiced Rum
1 heaping tablespoon spiced butter
0.25 oz. maple syrup
6 oz. hot water
1 stick unsalted butter (softened)
0.5 cup brown sugar
1.5 teaspoon of cinnamon
1 teaspoon of nutmeg
0.5 teaspoon of cloves
0.5 teaspoon of ginger
Garnish: Orange Peel, Cinnamon Stick
Steps
1. Mix the liquid ingredients
2. Mix the solid ingredients including 1 stick unsalted butter (softened), 0.5 cup brown sugar, 1.5 teaspoon of cinnamon, 1 teaspoon of nutmeg, 0.5 teaspoon of cloves, 0.5 teaspoon of ginger
3. Combine and fill clear coffee mug
Serve In: Clear coffee mug
CAPTAIN S'MORES PLANKERS (Serves 8 shots)
Ingredients
4 oz. Captain Morgan Original Spiced Rum
1 cup water
1 packet hot chocolate mix
2 packets gelatin powder
4 oz. heavy cream
5 Graham Crackers (crumbled)
8 Marshmallows
Garnish: Chocolate sauce
Steps
1. In a small saucepan, combine the water, hot chocolate mix, and gelatin. Let sit for 1 minute
2. Bring mixture to a boil over medium heat, whisking occasionally until ingredients are fully dissolved. Turn off heat and whisk in the cream and spiced rum
3. Pour mixture into shot molds and place in freezer for at least 4 hours, so mixture can cool and solidify
4. When ready, top each with a layer of graham crackers and marshmallow
5. Toast marshmallows with a lighter and drizzle chocolate sauce on top
Serve In: Clear shot glasses
MULLED MORGAN
Ingredients
1 oz. Captain Morgan Original Spiced Rum
3 oz. Red Wine (Malbec or Cabernet)
0.5 oz. Cinnamon Syrup or Mulling Spices
0.75 oz. Honey
Garnish: Orange Peel (and Star Anise, if available)
Steps
1. Combine Captain Morgan Original Spiced Rum, Red Wine, Cinnamon Syrup and Honey in glass
2. Heat and stir to combine
3. Garnish with orange peel
Serve In: Clear stout mug
CAPTAIN APPLE PIE PLANKERS (Serves 16 shots)
Ingredients
6 oz. Captain Morgan Original Spiced Rum
20 oz. of unsweetened apple juice
3 tbsp (about 3 packages) of unflavored gelatin powder
¾ cup of sugar
¾ tsp of ground cinnamon
Garnish: Whipped cream, caramel
Steps
1. Pour the apple juice into a sauce pan, sprinkle the gelatin evenly over the top, and let it sit for 2 minutes
2. Bring the mixture to a boil over medium heat and make sure the gelatin is fully dissolved
3. Stir in the sugar and cinnamon until dissolved
4. Remove the mixture from the heat and allow it to cool to room temperature
5. Stir in the Captain Morgan Original Spiced Rum and pour the mixture into shot molds
6. Place the molds in the freezer for at least 4 hours, so the mixture can cool and solidify
7. Top each shot with whipped cream, caramel and a dusting of cinnamon before serving
Serve In: Clear shot glasses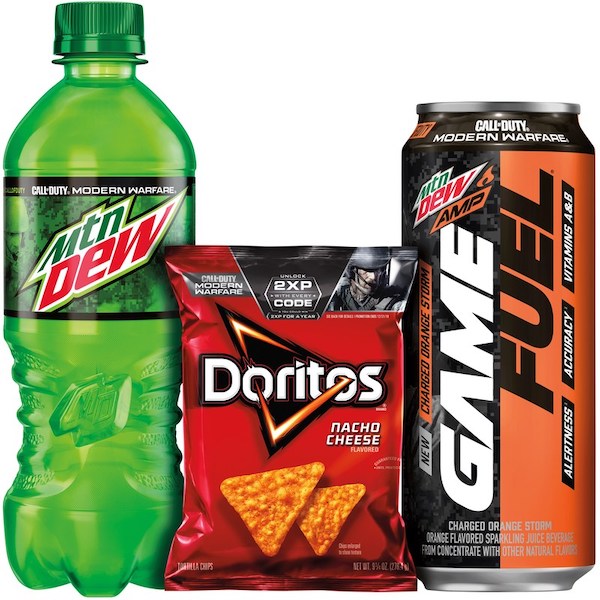 MTN DEW, MTN DEW AMP GAME FUEL and Doritos today announced they are joining forces with Activision's celebrated Call of Duty franchise in time for the highly anticipated release of Call of Duty: Modern Warfare.
The excitement kicks off this Saturday with the first-ever Call of Duty: Modern Warfare PRO-AM tournament in Long Beach CA – featuring well-known celebrities Ajiona Alexus (Light as a Feather, 13 Reasons Why, Empire) Karl-Anthony Towns (Minnesota Timberwolves), D'Angelo Russell (Golden State Warriors) alongside some of the top CoD gamers. More talent to be announced!
The program will also offer 2XP rewards for consumers who buy participating products, and we're even launching a new MTN DEW AMP GAME FUEL flavor - Charged Orange Storm.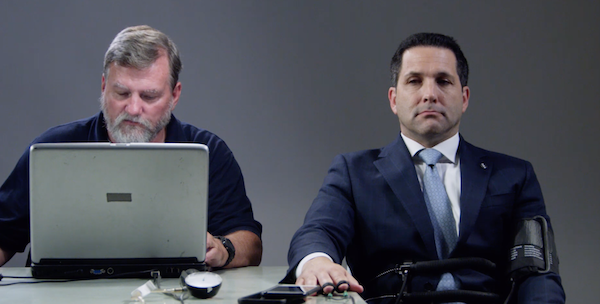 Hard seltzer is undeniably the official drink of summer 2019, and you may have noticed one brand in particular has quickly become the poster child for the movement. Look, we get it – who doesn't love a good turn of phrase?
BUT, BON & VIV Spiked Seltzer thinks there should be some laws when taste is concerned…
Taking on White Claw in the ultimate seltzer showdown, BON & VIV offered $1,000 each to people who tasted BON & VIV Classic next to White Claw Pure, and truthfully – and polygraph proven – preferred the latter. Spoiler alert: they didn't!
Conducted by Hollywood's notorious polygraph expert, John Grogan – 50 people sat down, but only four were able to show that they honestly prefer White Claw Pure.
To keep the truth telling going, BON & VIV teamed up with NFL analyst Adam Schefter to announce B&V will be the first (and only) Official Hard Seltzer Sponsor in NFL history. Sharing the stage with beer brands, fans can sip on a cool 16 oz. cans in stadiums across the country this season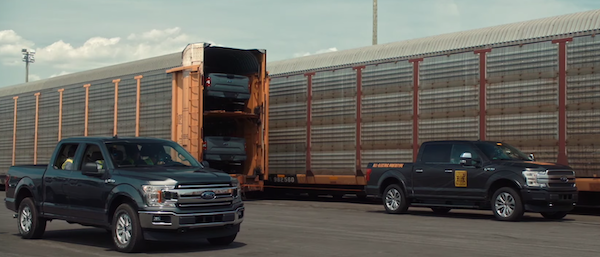 Ford recently conducted a global consumer survey across Europe, China and the US to learn more about what people actually think about electric vehicles, their capabilities and the barriers to purchasing. What they found was an outdated perception of the category and what owning/using an EV is actually like.
Some key findings:
More than 90 percent of Americans and Europeans don't believe electric vehicles can accelerate quickly
42 percent of Americans think electric vehicles still require gas to run
80 percent of Americans would not pick an electric vehicle for all-wheel drive or extreme weather
More than two-thirds of Americans (67 percent) and Europeans (68 percent) don't believe that electric vehicles are capable enough in terms of towing and hauling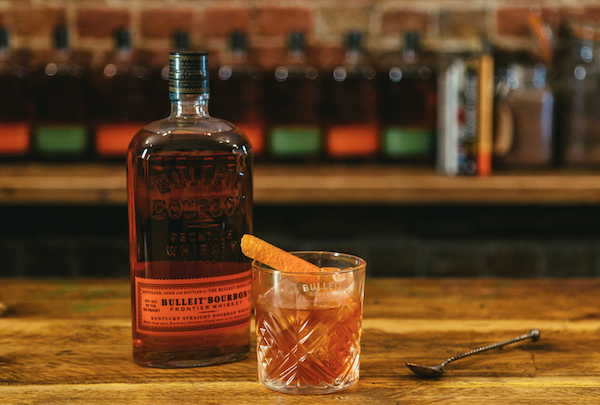 September marks the 12th anniversary of National Bourbon Heritage Month, declared by the US Senate in 2007 to recognize bourbon as America's "Native Spirit." And what better way to celebrate than with one of America's fastest-growing whiskeys in-hand?!
Since its inception in 1987 as one of the highest rye bourbons on the market, Bulleit has been known as the whiskey that broke the mold. Comprised of three different bourbon variants, the Bulleit Frontier Whiskey portfolio is distilled and aged in the Bulleit tradition using a distinctive high rye recipe, which gives them a bold, spicy taste. Most recently, Bulleit Barrel Strength Bourbon won a Double Gold medal and Best Straight Bourbon at the 2018 San Francisco World Spirits Competition. The portfolio includes Bulleit Bourbon, Bulleit Bourbon 10-Year-Old and Bulleit Bourbon Barrel Strength.
Whether you're looking for something neat to sip on slowly or something to mix up to create the perfect Old Fashioned, the award-winning Bulleit portfolio has something for everyone.
Frontier Old Fashioned
Ingredients:
1.25 oz. Bulleit Bourbon
2 bar spoons simple syrup
3 dashes Angostura bitters
1 orange peel
Instructions:
Add two bar spoons of simple syrup, three dashes of bitters and Bulleit Bourbon to a large rocks glass. Add ice. Stir gently until the level of the ice and liquid equalize. Zest an orange peel over the glass then add the peel to the drink as a garnish.
Bulleit BLT
Ingredients:
1.25 oz. Bulleit Bourbon
4 oz. tonic water
Lemon wedge
Instructions:
Serve on the rocks, in a rocks glass. Garnish with a lemon wedge.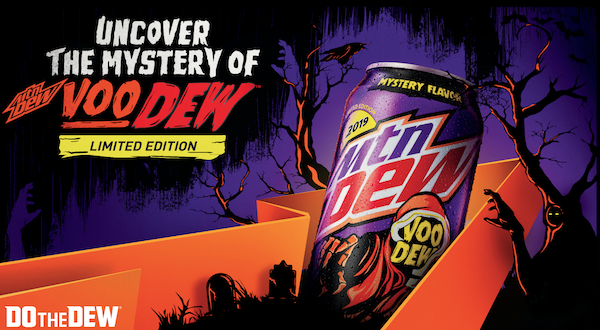 Life is full of mystery. What's our purpose? Where did we come from? Why do dead batteries in the remote work again after you spin them real quick? But this fall, MTN DEW has them all beat with VooDew, an unidentified new flavor that will leave you screaming . . . your guesses out loud and on social media using #MTNDEWVOODEW.
Emblazoned with a shadowy Grim specter on every bottle, the Halloween-themed flavor will be available for a limited time only in haunted houses and retailers across the country. Some believe the true flavor will only reveal itself once the ancient ritual of going to the store and making a monetary sacrifice in exchange for the elixir has been completed. We may never know.
Like the costume shop at a strip mall, legend has it this limited time flavor will disappear just as quickly as it seemed to manifest. Get your claws on it while you still can.