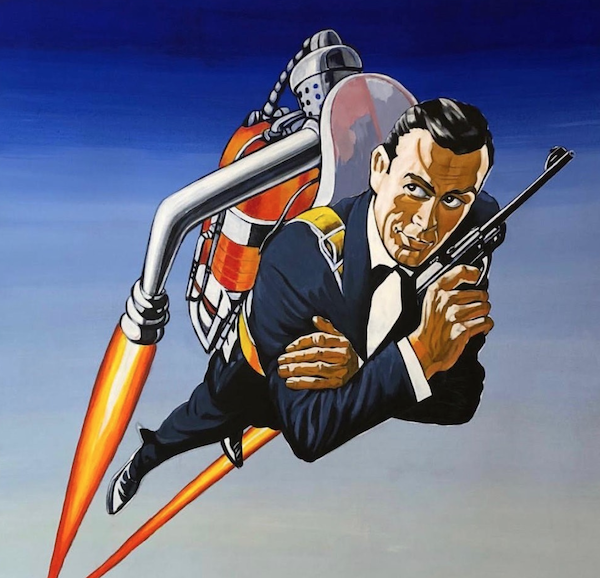 Jarren Frame is a South African-born painter who is taking the New York art world by storm – selling out his first collection, "Bond, James Bond," even without a notable showing.
Frame learned to paint as a child in South Africa from his grandfather Philip Frame — a Sunday painter and founder of Frame Textiles Group (one time the largest blanket manufacturing business in the world). Philip would teach his grandson to paint flowers on weekends, igniting a spark leading to a successful career that kicked off in October 2017 where he first exhibited with photographer Peter Cary Peterson at The SIXTY SoHo Hotel.
He then released his first collection of 33 acrylic-on-wood pieces featuring the recontextualization of vintage James Bond imagery over modern-day landscapes.  The idea was born during a trip to Sardinia, where the 1977 classic film The Spy Who Loved Me was shot. All 33 pieces sold out within a year, attracting a number of bold-face name buyers such as Alex Pall of The Chainsmokers, Barron Hilton and a who's who of hoteliers including Jason Pomeranc and Jason Strauss. His work is currently on display in prominent properties such as Surf Lodge, Faena Hotel Miami Beach, Casa Apicii and Casa Malca Tulum, The Gramercy Park Hotel, The Bowery Hotel and MAMO.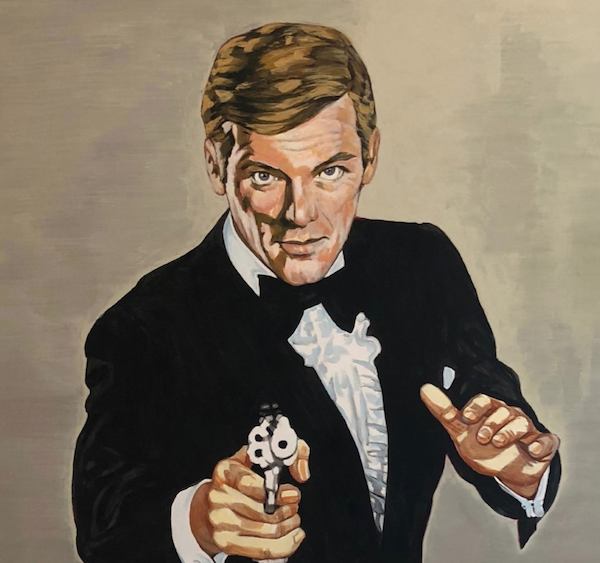 He is currently working on a new series of 33 acrylic-on-canvas pieces titled "Colors," inspired by the meaning we assign to colors and the overwhelming amount of data coming at us every day.  "Colors" will debut in NYC next month.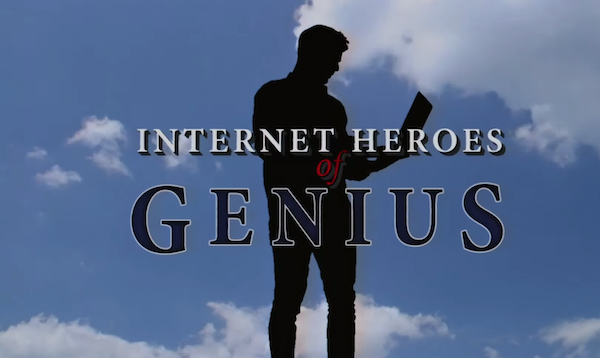 Do you remember Bud Light's, "Real Men of Genius" campaign from the late 90s and early 2000s? If not, here's a quick reminder. Bud Light is updating this iconic campaign with a twist for the modern age by celebrating the people who make social media and the internet great, renaming it "Internet Heroes of Genius."
This morning, seven "Internet Heroes of Genius" spots will rolled out on Bud Light's YouTube channel including Online Encyclopedia Hero, Snapchat Lens Hero and Person That Still Uses Middle School Email. Additionally fans have the opportunity to share their internet achievements by tweeting at Bud Light for a chance to receive a custom salute throughout the day.
"The 'Real Men of Genius' campaign is one campaign that our Bud Light followers have continued to reference in memes, gifs and social content, so after years of requesting for it's return, it was only right we pay the tribute and raise a digital glass to today's real internet heroes," says Conor Mason, Bud Light Digital Director.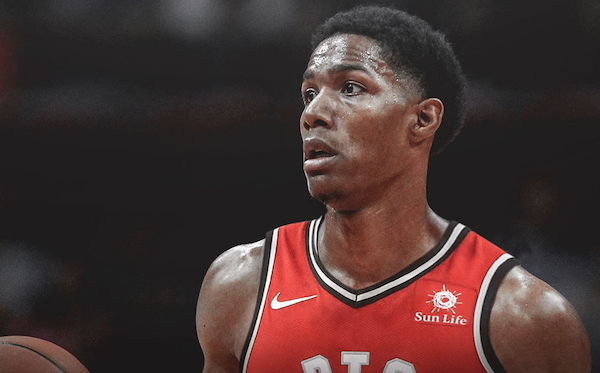 In honor of Toronto's Big win, three-peat Champion Patrick McCaw is gifting the 2019 championship team with a bottle of Crown Royal XR – one of Crown Royal's rarest and most celebrated whiskies.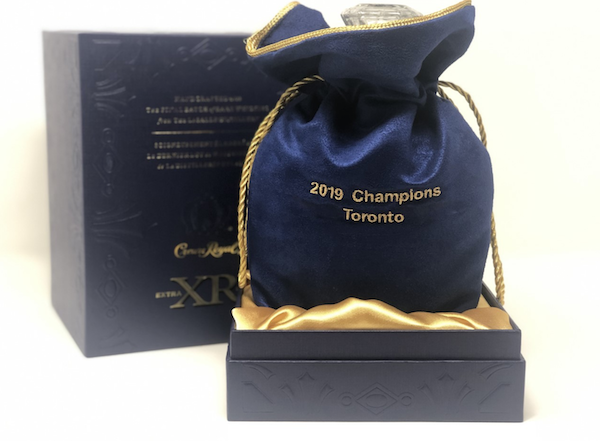 McCaw had the following to say about the team's accomplishment:
"It's been a historic journey for this team and I'm proud to have been a part of it. Above all, I'm grateful for my teammates and for their determination to be crowned the 2019 Champions, so I'm gifting each of them with a bottle of Crown Royal XR, an extra rare whisky that's made right here in our own backyard in Canada. Cheers to a great season and I look forward to what's next for this team."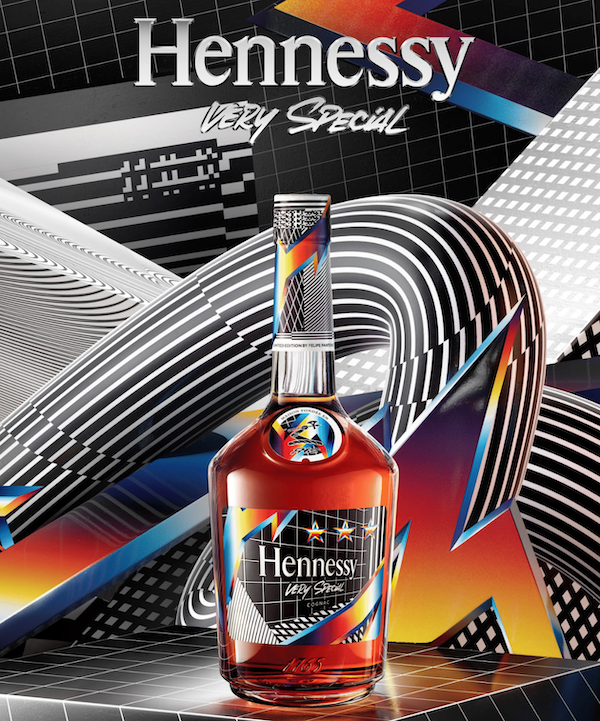 Hennessy's newest artist collaboration with world-renowned artistic pioneer, Felipe Pantone, for the 9th annual V.S Limited Edition release.
Hitting shelves this July, the Argentine-Spanish contemporary artist's design embodies themes of his signature work: kinetic art, installations, graffiti and design, characterized by the use of bold colors, geometrical patterns and Op Art elements. The Hennessy V.S Limited Edition by Felipe Pantone is based on the artist's original artwork "W-3 Dimensional Three Stars," a piece inspired by Hennessy's past.
Pantone's visual language resonates in a collision of mesmerizing color, bold graphics and 3D illusions, while his technique explores an appreciation of history that is constantly being transformed by forward-looking technology. The bottle is the latest in Hennessy's series of collaborations with internationally renowned artists previously including JonOne, KAWS, Futura, Shepard Fairey, Ryan McGinness, and most recently, Vhils.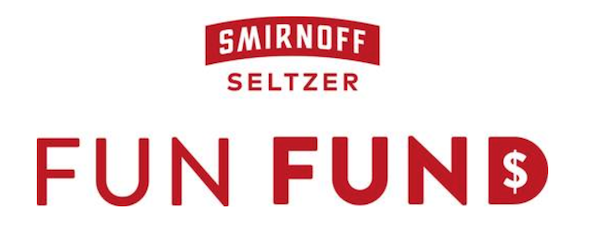 Smirnoff Seltzer is launching the Fun FUND. The Smirnoff Seltzer Fun FUND is as simple as it sounds – it will pay for the fun stuff consumers want to do this summer!
By now you've probably heard, Smirnoff Seltzer teamed up with pool float company FUNBOY to bring one of the hottest pool floats of the summer. All net profits from the sales of those floats will go towards the Smirnoff Seltzer Fun FUND, with the goal of funding consumers' fun all summer long.
Have you been dreaming of taking that once-in-a-lifetime trip to Greece but haven't quite kicked the iced coffee habit long enough to save for it? Or maybe you've been dying to throw your puppy the birthday party of his dreams. Or maybe you're like me and would love to spend a long weekend on a yacht with your BFFs. Whatever you've been dreaming of doing this summer, it is now possible thanks to the Smirnoff Seltzer Fun FUND!
Entering for the Smirnoff Seltzer Fun FUND is easy for anyone interested in having their fun funded this summer! All you have to do is go to @SmirnoffUS on Instagram or Facebook and let them know how much money you need and what summer fun activities you'd use the money for in the comment section of the most recent Fun FUND post. Winners will be awarded continuously all summer.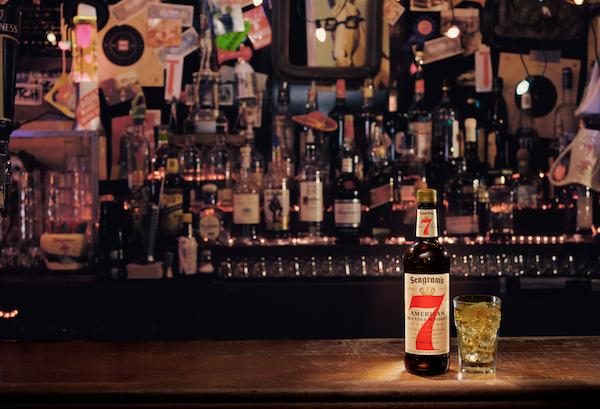 In honor of National Dive Bar Day on July 7, alternative rock band The Kills (Alison Mosshart and Jamie Hince) teamed up with Seagram's 7 Crown to re-release two songs they re-mastered exclusively for dive bar jukeboxes across the country in an effort to encourage people to support these beloved hangouts so they live to see another day.
For one day only on National Dive Bar Day on July 7, Blue Moon and Night Train will be available to play on TouchTunes jukeboxes for free at dive bars across America. They'll also be cut for the very first time in the U.S. on a limited edition 7" vinyl record and released at some of the band's favorite dives in these seven cities: Seattle, Denver, Dallas, Nashville, Jacksonville, New York City and Sacramento.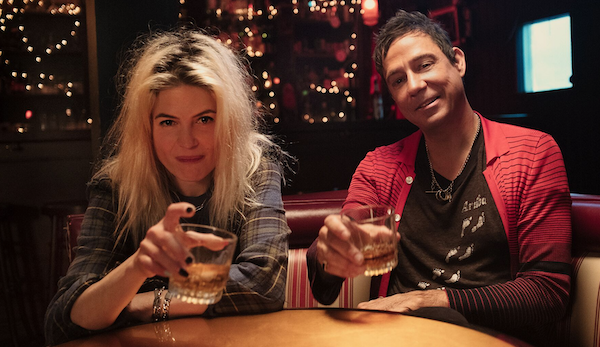 The re-released versions were re-mastered specifically for the dive bar jukebox, honoring the laid-back and often historic hidden gems where The Kills got their start.  In fact, both songs were written in dive bars and by giving them new energy it was the band's way of personally thanking dive bars everywhere for playing such an instrumental role in their lives and career.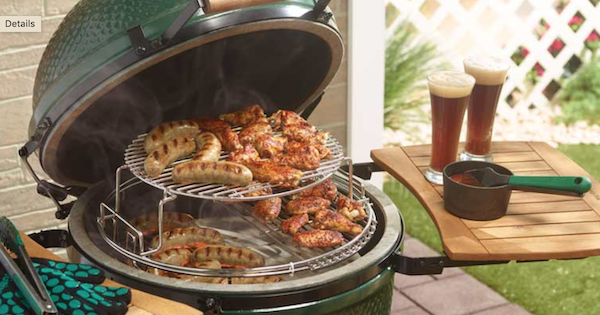 If you are looking to get something unique for dear ol' dad might we suggest the Big Green Egg is 10 cooking styles in one. You can bake, smoke, BBQ, Stew, Braise, Roast, Stir-Fry, Sear, Grill and Griddle. The possibilities are endless with the EGG. There's no need for multiple products when one stands the test of time.  From crisping appetizers and entrees to sweetening desserts, the Big Green Egg EGGceeds expectations. It delivers EGGcellent taste with simplicity. Simple-to-use and quick to heat up, Big Green Egg whips up a full three-course meal.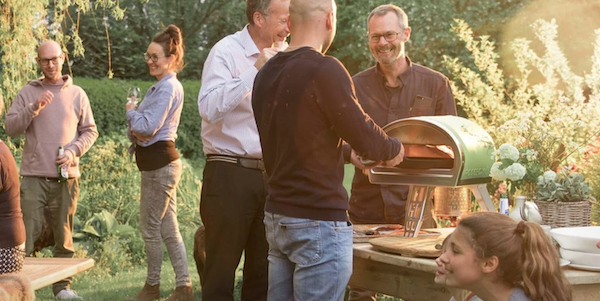 If pizza is your dad's thing then check out the Roccbox Pizza Oven - Elevate your outdoor parties with the newly available tabletop stone oven, Roccbox, that bakes a perfect pizza in 60 seconds. With a pop of lime green color and the performance of dancing flames, Roccbox becomes the center of the party. Roccbox is a beautiful tool to complement any outdoor kitchen. And, there's a theater of dining that comes with a Roccbox oven: the flames, the heat and watching food rise and sear as if in fast forward. All the while, working to produce a quick pie that will feed a large group.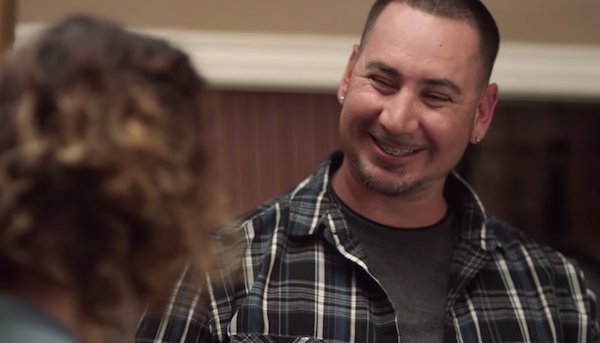 This Father's Day, Budweiser wants to shine an unexpected light on fatherhood and toast stepfathers that stepped up. Budweiser created an emotional short film that documents heartfelt stories of three real families as they surprise their dads by officially removing the "step" from their stepfather titles. The film is a tribute to all dads who step up for their families every day.
Furthermore, Budweiser is inviting fans to tell their stories of a father who stepped up.  For every comment on the film in social media, Budweiser will donate $1 to the Stepfamily Foundation, a nonprofit that supports blended families.
"On a day when the world celebrates fathers, Budweiser wants to shine an unexpected light on fatherhood. That's why this Father's Day, Budweiser is toasting stepfathers who love their stepchildren like their own." – Monica Rustgi, Vice President of Marketing for Budweiser
The film features three real families as the children surprise their dads by officially removing the "step" from their stepfather titles.
·        Victor and Mark: Victor was in middle school when he was introduced to Mark and as any teenager would, he had a hard time accepting a new authority figure in his life. As Victor grew up, he began to realize his resentment was unnecessary, and he quickly grew to accept Mark as his dad and even, a friend. Despite his best efforts to play it cool, Victor makes an emotional ask for Mark to become his dad.
·        Chloe and Randall: Growing up in Vallejo, CA, Chloe had gotten accustomed to her life living alone with her mom. When Chloe was nine, her mom met Randall and she immediately resented him and tried to push him away. But he never stopped trying and eventually, Chloe grew to see him as 'dad'. And so with this film, 16 years later, Chloe made the decision to ask Randall to officially adopt her.
·        Shaelyn & Paul: Shealyn met Paul when she was only six, and she did all but make it easy for him to win her over. But Paul was there to stay and never gave up on showing that to Shaelyn, going above and beyond to prove his love for both her and her mom. Eventually, he won her over. And now, more than 25 years later and in advance of her own nuptials, Shaelyn made their relationship official by asking Paul to legally adopt her.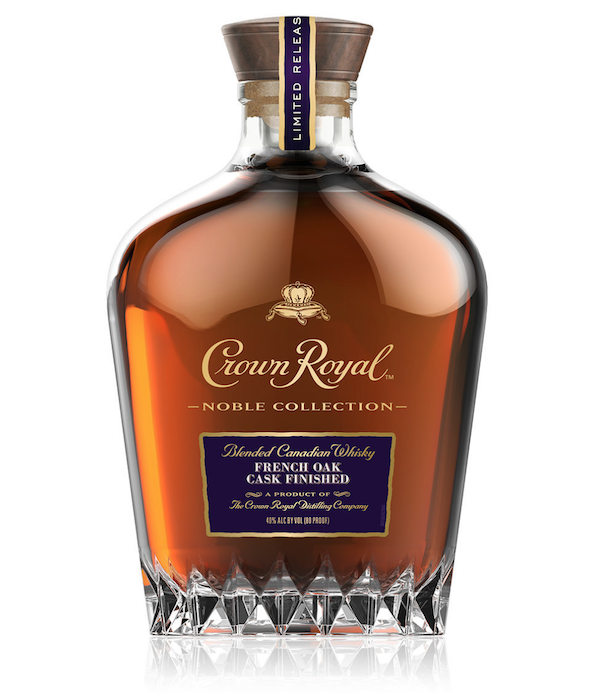 The fourth release in Crown Royal's award-winning Noble Collection, this limited-edition expression combines the smoothness of Crown Royal Deluxe with rich dark notes of caramel, vanilla and fruit along with a body and structure that can only be achieved through French Oak. Sip neat or on the rocks to experience the captivating character that only French oak can have on our signature blend. Crown Royal Noble Collection French Oak Cask Finished is now available in select markets nationwide.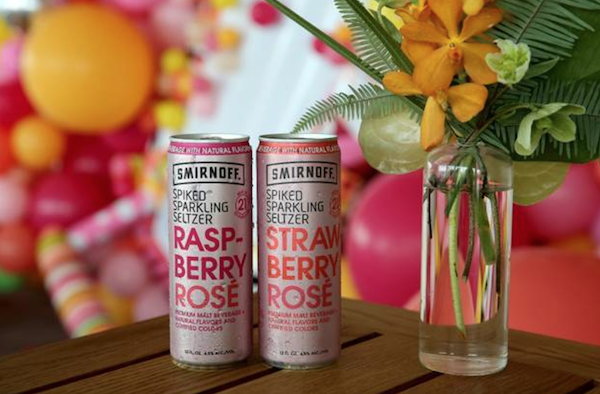 Nothing beats a warm summer day with your special someone and an ice-cold can of Rosè to help beat the heat. National Rosè Day is quickly approaching and with Smirnoff's 4 different Rosè flavors, we have just the 0 sugar beverage for you. Even if you don't normally reach for the Rosè, why not join in on the holiday fun?
Smirnoff Seltzer offers a delicious, refreshing-tasting Rosè without the hassle (or extra calories) and you don't even need a wine opener! Smirnoff Seltzer recently launched the new Four Ways to Rosè variety pack which features twelve cans of the most delicious Rosè flavors including brand new White Peach Rosè, Strawberry Rosè, Pink Apple Rosè and the fan favorite from last summer, Raspberry Rosè.  The perfect fit for everyone, Smirnoff Seltzer's new Rosè flavors are 90 calories and ZERO SUGAR—no need to use a cheat day to enjoy!