Entertainment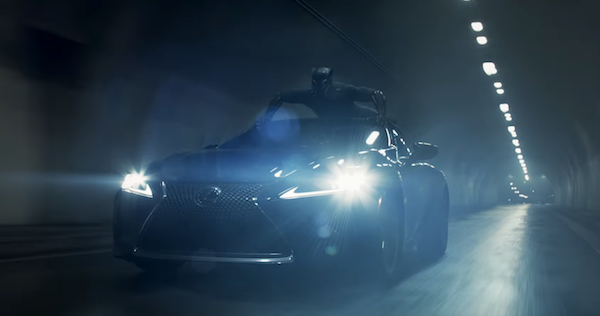 If you love cars and The Black Panther you will want to see this. Lexus will once again be participating in advertising's biggest day of the year with a commercial in Super Bowl LII on Sunday, Feb. 4. Today, the brand has released a 60-second extended digital version of the ad, which was created in partnership with Marvel Studios' highly anticipated film "Black Panther," opening in U.S. theaters Feb. 16.
The spot, "Long Live the King," pairs the flagship luxury performance sedan 2018 Lexus LS 500 F SPORT with the Black Panther, played by Chadwick Boseman will air during the third quarter of the Super Bowl.
The high-impact story in "Long Live the King" revolves around the character of T'Challa in his role as Black Panther recovering stolen vibranium, the mythical ore found only in the Black Panther's home of Wakanda, and his nearly simultaneous need to represent his country as king at a world leadership conference. The Lexus LS 500 F SPORT is the only vehicle both powerful and luxurious enough to keep pace with a Super Hero and escort a king. With appearances by the country's elite bodyguards, the Dora Milaje, and unexpected help from Wakanda, "Long Live the King" will engage fans of the Super Bowl and "Black Panther" alike. The Lexus LC 500 luxury performance coupe used in the film also has a cameo.