Entertainment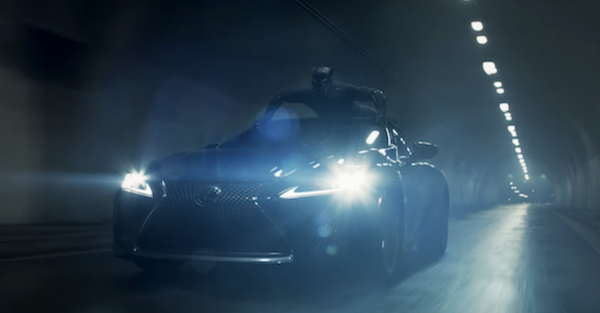 If you haven't seen Black Panther in theaters yet I have ask you one question? Why not? I saw it last week and it was an amazing film on many levels. In the film, which takes place after the events of Marvel Studios' Captain America: Civil War, the character T'Challa (Black Panther) returns home to the isolated, technologically advanced African nation of Wakanda to take his place as king.
T'Challa's sister sets him up with some unbelievable tech. One item from the ridiculous tech is the the Lexus LC 500. In the clip below you get to see where movie magic and real life come together.
Lexus said: "The LC's aggressive styling, high performance and agile handling are a perfect fit for the Black Panther's quick, cat-like reflexes and superhuman feats. We're excited to see the duo in action."
Watch "The Road Ahead," a thrilling 30-second spot resulting from Marvel Studios' collaboration with Lexus on its highly-anticipated film, Black Panther, in which the 2018 Lexus LC 500 is featured alongside the title character in an exciting chase sequence.