Entertainment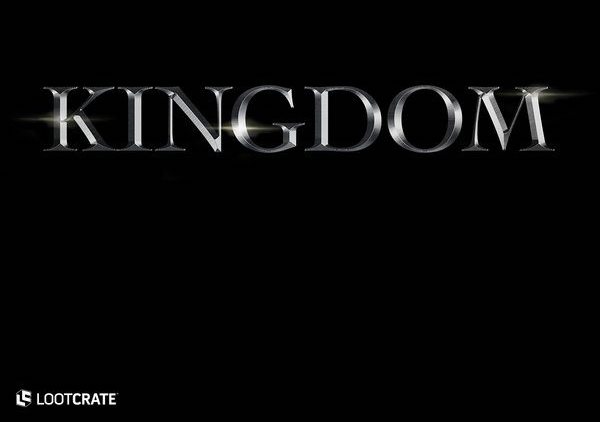 This month's Loot Crate theme was Kingdom. If featured items from Lord of the Rings, Adventure Time and Legend of Zelda. The Loot Pin was a Kingdom Crest Pin that was done really well. The pin has a roman numeral inscription. The shield is set up into four different fields, one of which features the Loot Crate logo, while two sport crossed axes, and the fourth depicts a boar's head.
I really loved this month's T-Shirt. The designers took me back to my childhood with an exclusive The Legend of Zelda Link 8-bit map shirt. The outline of the map is cut out like Link and it is how you see him in the game for the original Nintendo system. The design, colors and nod to the 8 bit tech was superb.
Any Adventure Time fans out there? If so you will love the Nice King & Gunter figure. The colors are bright and sharp on this collectible. I gave this item to one of my friends who was geeking out over it. He was thrilled that he can now add one more item to his Adventure Time collection.
There was also two Lord of the Rings items in this month's crate. The first one was an exclusive The Lord of the Rings color changing glass modeled after The One Ring. When you fill up the glass with a cold drink fills the writing turns color. This is a really well crafted glass and I can't wait to pour a nice cocktail in it! Can I say it is one glass to rule them all?
The second Lord of the Rings item is a beautiful art print of a scene from Tolkien's The Two Towers:  Merry, Pippin, and Treebeard take the battle to Saruman in Isengard, as illustrated by artist Matt Ferguson and designed by Bottleneck Gallery. I need to find a frame for this artwork. I really enjoyed both Lord of the Rings items.
Next month is Loot Crate's September crate which the theme is Robotic. You have until September 19th to order it. The crate will feature the franchises Blade Runner 2049, Aliens, Star Wars, and Star Trek: Mirror Universe.
There are different themed crates as well. There is a Loot Anime, Loot Gaming, Loot Pets, Firefly, and LVLUp. They even have limited edition Star Wars and Call of Duty crates. You can pick out the best one that fits your style and your budget. Go to www.lootcrate.com for more info on each one and to start your subscription today!