Entertainment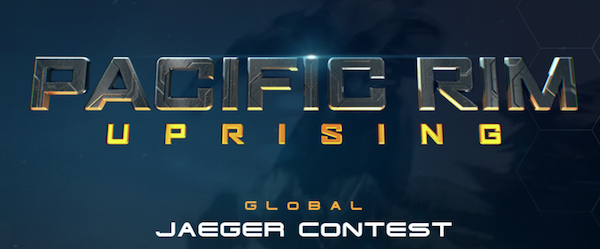 With Pacific Rim Uprising set to release on Digital June 5th, and arriving on Blu-ray/DVD June 19th, Universal Pictures Home Entertainment has partnered with the online art community Deviant Art to host a "Create Your Jaeger to Battle Kaiju in your HomeTown" global art contest.
The concept is for artists around the world to create their own Jaeger and place it where they live, anyplace in the world, a key landmark, back of a house, near a famous statue, etc. Jaegers can be inserted into a photo or can be artistically recreated.
To kickoff the contest, Pacific Rim Uprising Director Steven S. DeKnight is participated in a livestream today to talk about the contest and share his own creative process for making the film. You can view the FB Live video here:
Your last name may not be Pentecost, but you can still help avert the apocalypse. Pacific Rim Uprising will be available via download on June 5 and on Blu-ray/DVD June 19, 2018. To celebrate, we want to see what your Jaeger would look like on your turf and give you prizes for it!
Create your own Jaeger and place it where you live, anyplace in the world you may be–maybe it's posing in your actual backyard, protecting the town square, or defending a local landmark. There are tons of options! Your Jaeger can be inserted into a photo or you can artistically recreate the location.
First, Second, and Third Place winners will be chosen by Steven S. DeKnight, Director of Pacific Rim Uprising!