Entertainment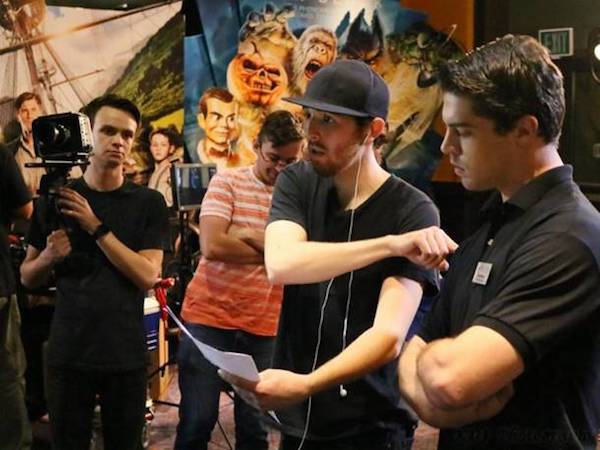 Director and producer Aaron Roberts is currently self-producing and directing his own web-series The Cast Members. The pilot episode received over 250k views.
The San Diego native has been working in the film industry since his pre-teen years as a PA/Grip on his father's commercial production sets. After High School, Aaron started an ambitious multi-media company, Blue Vision Entertainment, focusing on discovering and promoting unknown and independent filmmakers, musicians, artists and photographers. Eventually the focus shifted to the one dimension of the company Aaron was running: film.
Aaron created the world of 'The Cast Members' in spring of 2014. After an initial pilot completed that same year (under name The Blackshirts), Aaron and the team decided they loved the concept, but needed to retool the show to make it a viable property to sell. The Cast Members LLC. was created in June of 2015 in coordination with the shows newfound SAG New Media Status. Aaron the wrote, directed and produced The Cast Members crowdfunding promotional material filmed in fall 2015 which allowed him to garner a whole new cast.
Filming throughout Fall/Winter 2016, the pilot was completed in early 2017 and released in June of this year to much acclaim from fans on The Cast Members Facebook page and beyond, as the episode has now been viewed over 50,000 times in slightly over a month.
But, while networking in Los Angeles with hopes of finding a home for The Cast Members, Aaron is now in the midst production on a SAG Short Film entitled Three Weddings, which will be used as a proof of concept for a TV Series based off his own larger than life Italian-American family.
I was able to chat with Aaron about The Cast Members, working in the entertainment industry and more. Listen to is HERE.
Watch The Cast Members HERE.