Entertainment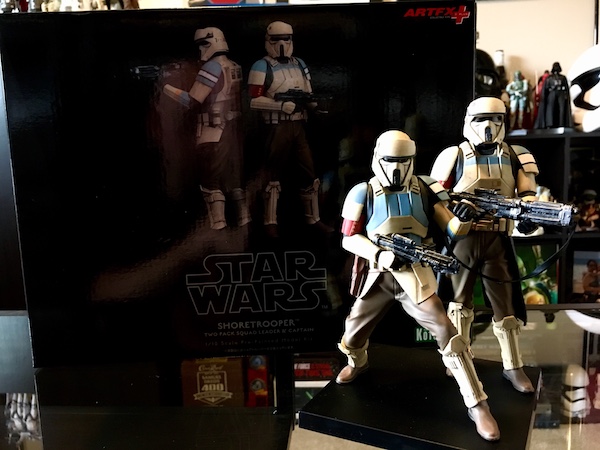 Ever since I was a kid I have loved the Star Wars universe. Today as more and more films, series and collectibles come out my fellow Star Wars geeks and I are in nerd nirvana. For some reason I am a big fan of the Stormtrooper. I even purchased an authentic Stormtrooper costume for last year's Halloween. When Star Wars VII: The Force Awakens came out in theaters I was really digging the First Order Stormtrooper design.
When Rogue One: A Star Wars Story, we got the see even more new Stormtrooper designs. There was the Death Trooper and the Shoretrooper. The designs for each trooper was badass. I couldn't wait to see what type of merchandise came out from Star Wars around the movie's theatrical debut.
A few years back I stumbled upon the company Kotobukiya. They specialize in high quality collectibles from Star Wars to DC Comics to Marvel to Anime. Kotobukiya is a geek's favorite place to go to add some fantastic statues to their collection.
So I was really excited to see that Kotobbukiya was coming out with the Shoretrooper and the Death Trooper two pack statue set. The Death Trooper set is coming out later this year, but the Shoretrooper will be available soon.
The Rogue One: A Star Wars Story Shoretrooper TWO PACK ARTFX+ is beautifully re-created in 1/10 scale, the Shoretroopers look like they stepped straight off the screen. The sencludes multiple arm and weapon parts allowing for the creation of dynamic action poses to change up your display.
Check out the Shoretrooper and the rest of the brilliant designs over at kotobukiya.com. Below is a video that I made with the Shoretroopers.