Entertainment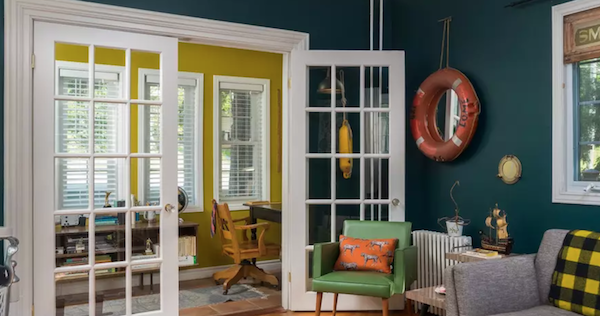 From classic novels to cinematic master pieces, homes on the Airbnb platform often draw parallels to fictional universes among wanderlusting travelers. Travel can often imitate art and certain places can appear to mimic storyboards straight from film Sent this to Mike too.
Today, Airbnb is chronicling bookable homes that share the signature whimsical aesthetic and pastel color palette of the cult filmmaker that brought to life The Royal Tenenbaums, Moonrise Kingdom, The Life Aquatic, The Grand Budapest Hotel and more.
You know these "accidental"listings when you see them; from a house in Prince Edward dubbed the 'Mr. Anderson House', which features film-themed rooms, to the eccentric 'Darling Mansion' complete with a decadent 'drawing room' where one might catch an imbibing Alistair Hennessey, plus a refurbished vintage 1920's tram on the edge of the Lauriston forest in Australia. These Airbnb listings share the signature characteristics of the cult classic films – blink and you might believe you've stumbled into the Republic of Zubrowka and New Penzance.