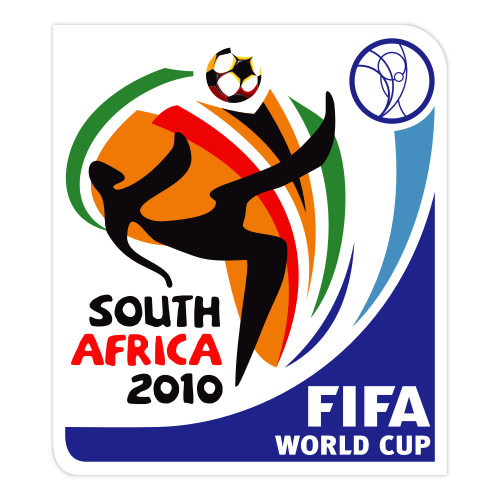 Oh ma gad, dude – the World Cup starts tomorrow!
Set your alarms and put the beer in the fridge, the World Cup starts tomorrow! It's the most anticipated sporting event in the history of your life! Well, until 2014 at least. Anyway, are you ready? Have you accrued enough sick/vacation days at work? Did you stockpile enough booze and snacks to get you through the next month? Did you set your DVR just in case your sorry ass hits the snooze button?
And most importantly, did you place your bets yet?
Here are the latest odds from Sportsbook.com for every match in the Group Stage: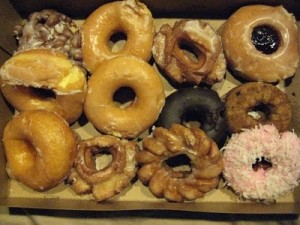 Seattle Seahawks wide receiver Golden Tate has had an interesting week. The first year NFL player was drafted by the San Francisco Giants in the 2010 Major League Baseball Draft, but that's not the most exciting thing that's happened to the guy the past week.
This past Saturday, Tate was apprehended after entering a Top Pot donut shop in Bellevue, Washington, stealing some keys and feasting on some warm maple bars. The shop wasn't open at the time.
The owners of the shop decided not to press any charges, so Tate got off with a "trespassing warning." Tate later apologized for the incident and then tweeted yesterday that Top Pot sold four times as many donuts as a result of the incident.
Here's the audio from the 911 call: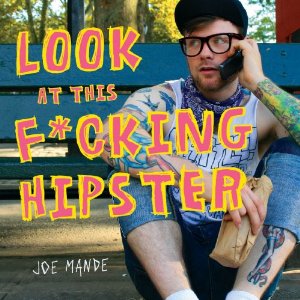 Yeah, that's what I said. The hilarious blog has gone literary on us. If you don't know what LATFH.com is, then you must be living under a rock, or a hipster's asymmetrical moustache. LATFH.com  is a site that identifies and makes fun of hipsters. Take a picture of a hipster, add a funny caption, and watch yourself become an internet phenomenon. That's what comedian Joe Mande did. Actually, it was an accident. Mande created the blog to help his old man out. Apparently, while living in Williamsburg, Brooklyn (a hotbed of hipster culture), his dad kept asking him if this or that guy was a hipster. It can be a little confusing for someone to identify a hipster if you're new to the game. Thus Mande birthed LATFH, and now all of us are better for it. No more are we plagued with questions of whether that person is a hipster or just an IT nerd goofing around. Now are questions are more like, "is that a dude hipster or a girl hipster."
So you must be wondering how a popular blog with free content can become a book for $11.99/$14.99 CAN. Mande answers that question on page one:
"Why are you giving me a book deal? Who would buy a book full of content that's already on the internet?" The head publisher quickly replied, "What's the internet?" and then handed me a suitcase full of hundred-dollar bills. So, I guess that's how book deals happen.
We're glad the head publisher is living under a hipster's asymetrical moustache, because the book is f*cking hilarious. It answers questions such as: What is a hipster? What makes a hipster? What are the different types of hipsters? It also adds laughs with sections like the Is this a hipster? pop quiz, Celebrity Hipsters, Hipsters Through the Ages, and of course the Love Connections. There's a special surprise photo shoot at the end for avid followers of LATFH.
So does MANjr recommend the buying of this book? We say yes. The guy deserves it. He spends all his time compiling a historical record of hipsters to better mankind. How he can look at nipple tattoos, oversized American Apparel glasses, messed up haircuts, and neck scarves all day is truly a wonder. Plus the book looks cool and is small enough to chuck at a hipster's head if they mistakenly wander into your living room.

Salma Hayek freaks the f*ck out and climbs Maya Rudolph after seeing a big snake (Guyism)
10 porn stars who gave their bod to god (Coed)
How'd you like to take a butt beating from a hot stripper? VIDEO (Asylum)
5 weirdest products on the web (Cracked)
The Predotter and Terminotter. Awesome (ComicsAlliance)
You can live in Obama's college apartment for $1900 a month (TheFrisky)
'Golden Girls' porn parody trailer (ScreenJunkies)
60 hottest World Cup fans (TotalProSports)
Yes, FHM, Cheryl Cole is a hottie (FHM)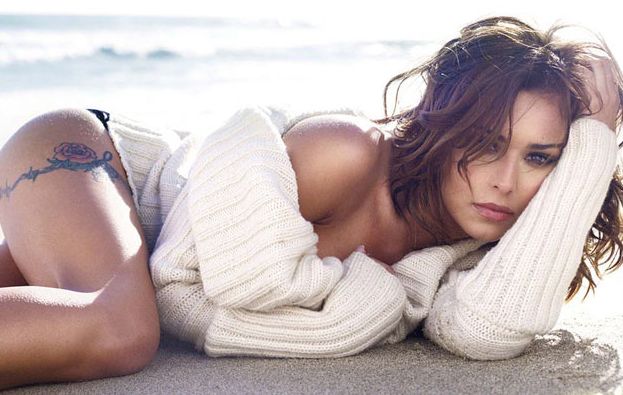 Just when you thought everyone forgot about Austria, they go and do something like this. This tame, 20-second commercial features a female office worker who busts a Zidane-style headbutt on a co-worker. The Austrians don't like it because they say it promotes violence. Whatever. Take a look for yourself. Doesn't seem that bad, right?
Thanks Deadspin!

Freakin' little kids out at birthday parties since 1998.
This is so hilarious. Super slow motion bitch slap. Sounds like it wouldn't be that funny, but I was cracking up through the entire thing.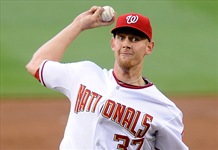 So the kid lived up to the hype.
Earlier on Twitter today, @marklavine summed up the expectations for Strasburg's debut like this:
If Stephen Strasburg doesn't cure cancer or walk on water tonight, I'll be disappointed. Just sayin'
So yea man, no pressure. The Washington Nationals drafted Strasbourg number one overall last June, and the sorry-ass ball club needed a big-time lift from the highly touted (and highly paid) prospect.
Strassy didn't disappoint. The kid tossed 99 mph pitches and finished the game with a ridiculous 14Ks. Yea okay, he gave up a two-run homer, but so what? He allowed just four hits and the two runs over seven innings. He didn't walk anyone either.
Way to manage expectations, big guy!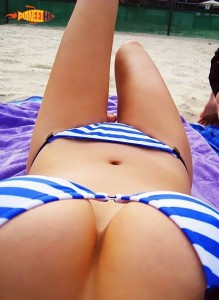 The 55 sexiest South African women (BroBible)
Bill Simmons NBA Finals Game 3 live chat (NBA.com)
Marion Barber played with torn quad in 2009 (PFT)
Holy bikini cleavage fest! (Planeeths via Dave&Thomas)
Chris Brown banned from Britan (AdventureWorthy)
9 dumb girlfriend conversations (EgoTV)
5 Rules of strip club etiquette (HolyTaco)
Mike Fabiano thinks you should draft QB Aaron Rodgers with your first round fantasy pick (NFL.com)
The best bars in America – 2010 (Esquire)
7 dishes that every guy should know how to cook (Guyism)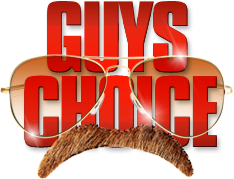 I caught up with Jay Glazer on the red carpet of the 2010 Spike TV Guys Choice Awards, and I couldn't wait to talk about football! I asked Glazer who he likes as early favorites to win the Super Bowl, what he thinks about the Pittsburgh Steelers chances this season and what his thoughts are on Mike Florio, the guy behind ProFootballTalk.com. Happy birthday, Mike!
(For those of you who don't know what's up, PFT is the world's best source for up-to-the-minute info on NFL news, rumors and opinion. It's an insanely addicting site that's been wearing out the F5 button on my keyboard for years. When Glazer calls Mike Florio "the Gospel right now in the NFL," that's not an understatement. If you love football, you need to bookmark PFT right now).
Here are the highlights from my interview with Jay Glazer:
Jay Glazer Talks About Mike Florio from ProFootballTalk – MANjr.com from Chris Stout on Vimeo.
Jay Glazer Calls the New York Jets Early Favorites to Win the Super Bowl – MANjr.com from Chris Stout on Vimeo.
Jay Glazer Talks About the Pittsburgh Steelers – MANjr.com from Chris Stout on Vimeo.