Uh-o. The game that changed the game is back, son!
If you're like me, all you remember from 1997 is roaming around in the complex and just hoping that a bunch of proximity mines don't blow Baron Samedi's face off.  This game caused more fights amongst friends/controllers being thrown about more than any game in history. Especially when someone wants to be Oddjob because he is so damn small and hard to shoot.
This game was a classic for it's one-of-a-kind, epic multiplayer action. Who doesn't love a good knife fight? The new trailer for the Wii version made it's E3 2010 debut this week.  Let's hope that it lives up to it's predecessor and isn't thrown together halfheartedly.
If you've never seen the original (then you're probably a liar, but just in case), here is a good review:
<object width="640″ height="385″><param name="movie" value="http://www.youtube.com/v/wfbq7O0vg7k&hl=en_US&fs=1&"></param><param name="allowFullScreen" value="true"></param><param name="allowscriptaccess" value="always"></param><embed src="http://www.youtube.com/v/wfbq7O0vg7k&hl=en_US&fs=1&" type="application/x-shockwave-flash" allowscriptaccess="always" allowfullscreen="true" width="640″ height="385″></embed></object>

Dad's love gadgets, especially super-functional ones. Anyone can go out and pick up some goofy, impractical gadget like an electric golf ball cleaner, but why go that route? Why not get your Dad  something that you know he will use. If you're Father's like any other dude, then he probably likes audio/video items that have a high degree of utility. The Eyeball 2.0 is one such product.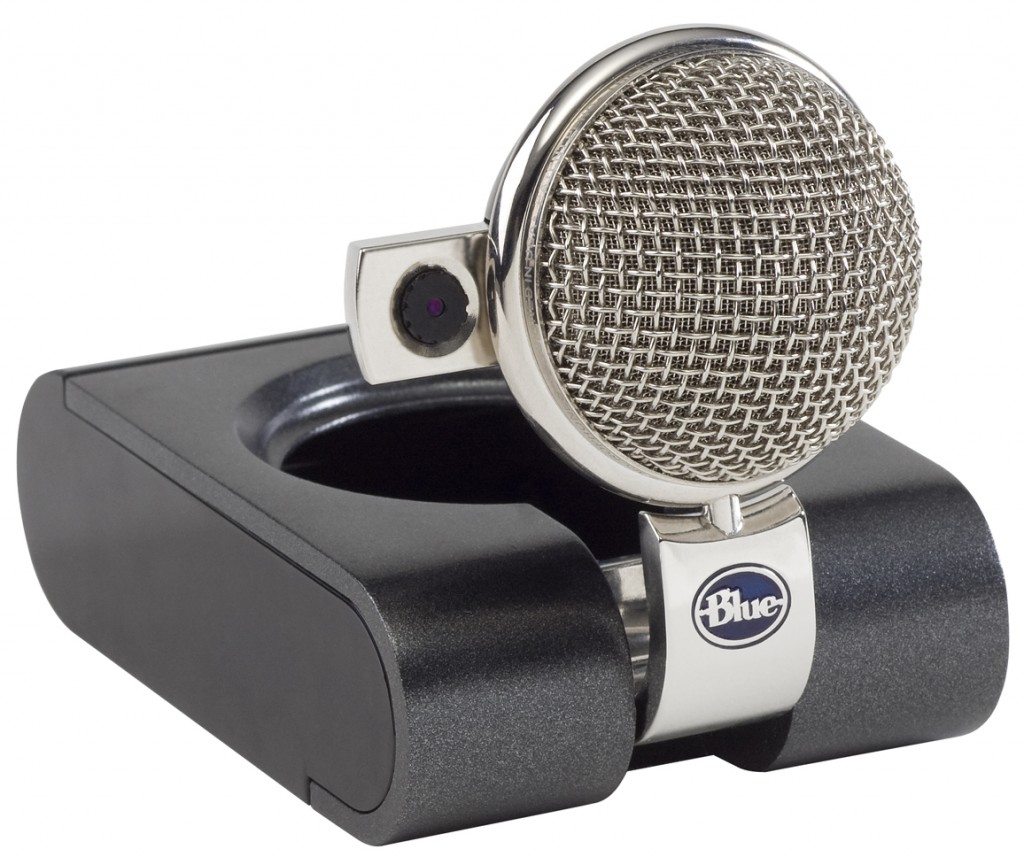 What Is the Eyeball 2.0? The Eyeball 2.0 is a handy, easy-to-use webcam that's practical and highly transport. It's made by Blue Microphones, so you know you're getting a quality product. With so many free chat tools and webcam programs available, it's time your Dad added some audio-visual action to his communication toolbox. And what better way to keep in touch with your Dad?
Here's a rundown of the specs:
2 megapixel resolution, premium optical sensor

HD Video—Resolution 1600 x 1200 (recently upgraded)


2-in-1 HD Webcam and high fidelity Microphone

Highest quality audio in any webcam

USB Connect & Driverless Installation

Integrated stand is adaptable to fit on any monitor or stand-alone on desktop

PC & Mac Compatible

New lower price
So go hit up The Apple Retail Store, Fry's Electronics or any other electronics store and pick up a gift that your Dad will actually use.


This is clearly the best news story of the week. Check out this lead. Everything sounded semi-believable until the bulldozer part: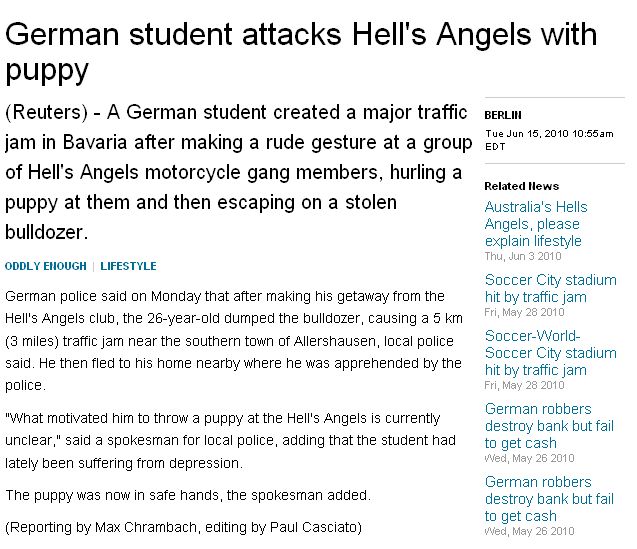 Mother's Day gets all the attention, but Dad's need some appreciation too. Father's Day is coming up this Sunday, and if you're like most dudes, you probably aren't prepared to show your Dad some love. We all wait until the last minute to get gifts for our Dads (if we bother to get 'em anything at all). Father's Day gifts tend to be a bit unimaginative – ties, socks, Best Dad Ever mugs – that sorta thing.
This year, don't jip your Pops. Get him something you know he'll enjoy (and possibly share with you). Get him some Johnnie Walker. If you're wondering which bottle to get him, don't worry. This quick rundown of the different Johnnie Walker labels will help you sort out which bottle is right for your Dad.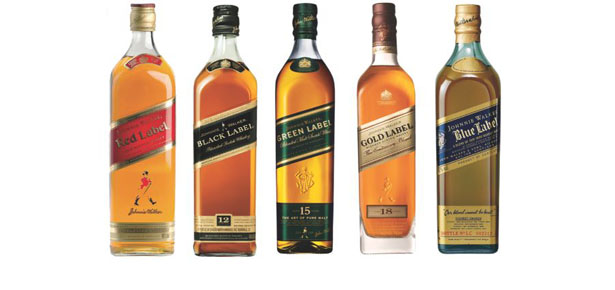 Johnnie Walker Red Label
Does your Dad like spicy food? Does he enjoy mixing Scotch with other stuff? Are you on a budget this year? If you answered yes to any of these questions, Red Label is your pick. Red Label is a utility, everyday scotch that has a bit of a bite, but plays well with other mixers.
Johnnie Walker Black Label
Is your Dad old school? Is he a stubborn, no-nonsense kinda guy who knows what he likes and sticks with it for the long term? If so, you can't go wrong with Black Label. It's complex, smoky, well-crafted and perfect straight up.
Johnnie Walker Green Label
Does your father care about the environment? Does he like variety, earthy blends and subtle aromas? If so, go with the Green Label this Father's Day. It's an intense, flavorful whiskey that combines pure malt blends from multiple regions in Scotland. If you're Dad has a discerning palate, get him some Green.
Johnnie Walker Gold Label
Does your Pops drink Scotch on the rocks? Does he have a bit of a sweet tooth? If your Dad likes smooth, creamy Scotch that unleashes warm, satisfying flavors when served chilled, Gold Label is the way to go.
Johnnie Walker Blue Label
Okay, has your Dad been especially awesome to you this year? Have you skimped out on great Father's Day gifts for awhile? If you really want to show your Dad that you appreciate him, you gotta go Blue. Blue Label is liquid amazing. It's the pinnacle of the Johnnie experience. Only hand-selected, cash-money casks get set aside to make Blue Label bottles. Created by Master Distiller Jim Beveridge, Blue Label is the best of the best. It certainly beats the hell out of a Best Dad Ever mug.
Johnnie Walker is offering complimentary custom engraving on bottles of Blue Label for Father's Day. Check out the Johnnie Walker site to learn more.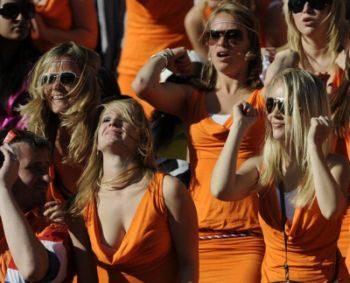 Here's 6 organizations you didn't know were badass (Cracked)
Smurfs movie goes magical for some reason (FilmDrunk)
Hitler hates the vuvuzela vid (DJMick)
Hot girls kicked out of World Cup game (Guyism)
10 good girl actresses who took on kinky roles (Frisky)
World Cup win prompts booms in condom sales in South Korea (FListed)
Hot girls with guns (TheChive)
(Photo via: Guyism)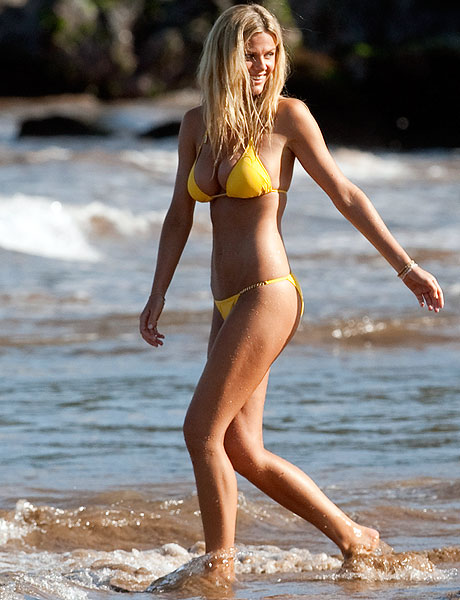 Back in March, Esquire got into bracket fever when they set up the 2010 Sexiest Woman Alive Madness tournament – a 64 women, single-elimination tourney where readers could vote on their choice for the Sexiest Woman Alive. The reader's choice tournament is a supplement to the official selection of the Sexiest Woman Alive, which Esquire will announce in November.
The tourney featured a surprising first round upset (Helen Mirren beating out Megan Fox) and a Sweet 16 berth for underdog Lane Kiffin.
In the Elite 8, Stacy Keibler beat out Heather Mitts, Jessica Alba edged out Kristen Bell, Candice Swanpoel was crushed by Broklyn Decker and Heidi Klum sent Evangeline Lilly home.
In the end, the 64 babes from four conferences (movies, music/fashion, sports and TV) were whittled down to just two: Brooklyn Decker and Heidi Klum. The final was an absolute blowout, with Decker earning 89% of the vote in the championship round. Although Esquire's official Sexiest Woman Alive won't be announced for a few months, the people have spoken, and Brooklyn Decker  now stands alone as the reader's choice for Sexiest Woman Alive.
Here's a look at the final bracket results.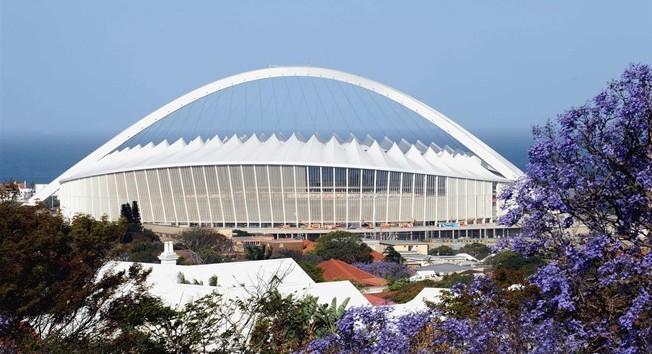 With the onset of World Cup 2010 in South Africa, soccer, or football (as it's referred to internationally), has once again captured the global imagination. Tens of thousands of fans from around the world will flood into the republic of South Africa to see the games, as hundreds of thousands of fans around the globe will tune in to the broadcasts on their televisions. Another exciting opportunity, while the world's attention is focused, to slip in some handy information on how we all might be a little bit more green, reducing our collective carbon footprint. So what about sustainable architecture, the challenge of hosting a multi-nation global sporting event, eco-friendly architecture when it comes to these soccer (football) stadiums, and more environmental concerns? Here's a site where you can find out more on green soccer stadiums in this year's World Cup 2010 in South Africa, and discuss some other eco-oriented thoughts too.
So a couple weeks ago the MANjr team attended the taping of the 2010 Spike TV Guys Choice awards. By far the most entertaining moment of the show was when Triumph the Insult Comic Dog went through a list of the Triumph Douchebags of the Year. Here's the video:

With most teams content to sit back and play it safe during their opening match, early goal keeping play has been the deciding factor in many matches. Here are the top five stories to date:
5. General Miscues
Blame it on the wet and cold conditions (it is winter in South Africa) or the new "Jubalani" ball, but most keepers haven't looked very sure handed. As the case with every new ball, they are designed to travel faster and provide more offense. See the Jubalani in action:
4. Buffon Done?
Widely considered the top goalie in the world, Gianluigi Buffon may miss the remainder of the cup with what is being called a serious back injury. He said after the match that his sciatic nerve flared up and expects to return. Without him, Italy will be crippled in the back, literally. See his best work here (be warned it's set to Evanescence, so we suggest having someone blow a vuvuzela in your ear, or simply muting it):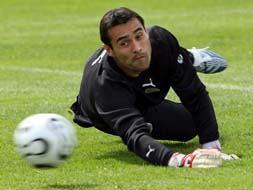 3. Paraguay's Justo Villar's Whiff
In the 63rd minute and up 1-0 on the favored Italians, Villar makes an inexcusable whiff on the ball, allowing Daniele Di Rossi to equalize. Being the top two teams in the group, Paraguay should not have allowed this win to get away: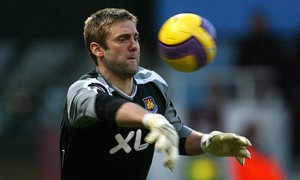 2. Green's Blunder
It's not on the same level as Bill Buckner, but its pretty damn close. However, it would make a great Southwest Airlines commercial: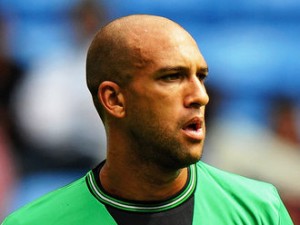 1. Tim Howard's Dominance
The man of the match vs. England had five saves and took Emile Heskey's boots to his ribs midway through the opening half. Following a painkiller injection at halftime, he stifled the British attack again and again allowing the Americans to secure a much needed point. If the Yanks expect to make it out of group play, they will need him to look good every match. Check out the video of his post-match interview.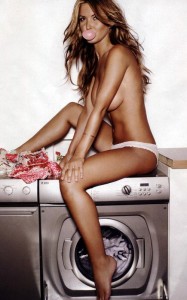 Good gravy, Audrina Patridge is scrumptious! (Heavy)
Get some vuvuzela horn action on your iPhone (CNET)
Yes, there was a Mel Kiper Sr. – 11 Dads of famous juniors (MentalFloss)
This shirt covers every geeky thing from A to Z (SlashFilm)
The top 9 chokes in US Open History (BroBible)
Find out the dirty secrets behind radio's slow and painful death (TheBachelorGuy)
8 crazy athletic feats that changes sports forever (EgoTV)
Top 20 must see guy movies (MankindUnplugged)