ESPN NFL analyst Jeremy Green was arrested in a Bristol hotel. Why? Cause the dude had more than 50 images or depictions of child pornography and admitted that he is a cocaine user. The cops found drugs, drug paraphernalia and a bunch of child pornography when they arrested him in his hotel room. Green is the son of former Vikings and Cardinals head coach Dennis Green. He also kinda looks like a pedophile (no offense Green family, but he does):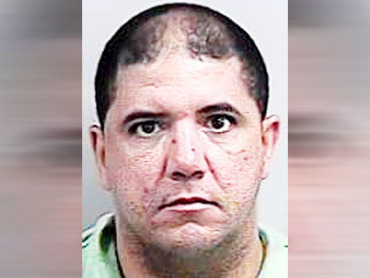 Would you leave your kids alone with that guy? I didn't think so.
ESPN posted a brief story on his arrest. Green, who's been a contributor since 2006, is "no longer employed by the company."

When LeBron James told Cleveland to suck it last night on national TV (dick move yes, but he did raise millions for the Boys and Girls Club), I felt bad for the state of Ohio. LeBron was all they had. Okay, the Browns and a bunch of fast food restaurants too, but LeBron made Cleveland relevant. When he carved out an hour of television to shiv Cavs fans in the kidneys, I have to admit, I felt sorry for the Cavs organization, Cleveland fans and anyone who had the unfortunate luck of living in Ohio.
Not anymore. Not after the amazing, douche-filled statement that Cavs owner Dan Gilbert released today:
Dear Cleveland,

All Of Northeast Ohio and Cleveland Cavaliers Supporters Wherever You May Be Tonight.

As you now know, our former hero, who grew up in the very region that he deserted this evening, is no longer a Cleveland Cavalier.

This was announced with a several day, narcissistic, self-promotional build-up culminating with a national TV special of his "decision" unlike anything ever "witnessed" in the history of sports and probably the history of entertainment.

Clearly, this is bitterly disappointing to all of us.

The good news is that the ownership team and the rest of the hard-working, loyal, and driven staff over here at your hometown Cavaliers have not betrayed you nor NEVER will betray you.

There is so much more to tell you about the events of the recent past and our more than exciting future. Over the next several days and weeks, we will be communicating much of that to you.

You simply don't deserve this kind of cowardly betrayal.

You have given so much and deserve so much more.

In the meantime, I want to make one statement to you tonight:

"I PERSONALLY GUARANTEE THAT THE CLEVELAND CAVALIERS WILL WIN
AN NBA CHAMPIONSHIP BEFORE THE SELF-TITLED FORMER 'KING' WINS ONE"

You can take it to the bank.

If you thought we were motivated before tonight to bring the hardware to Cleveland, I can tell you that this shameful display of selfishness and betrayal by one of our very own has shifted our "motivation" to previously unknown and previously never experienced levels.

Some people think they should go to heaven but NOT have to die to get there.

Sorry, but that's simply not how it works.

This shocking act of disloyalty from our home grown "chosen one" sends the exact opposite lesson of what we would want our children to learn. And "who" we would want them to grow-up to become.

But the good news is that this heartless and callous action can only serve as the antidote to the so-called "curse" on Cleveland, Ohio.

The self-declared former "King" will be taking the "curse" with him down south. And until he does "right" by Cleveland and Ohio, James (and the town where he plays) will unfortunately own this dreaded spell and bad karma.

Just watch.

Sleep well, Cleveland.

Tomorrow is a new and much brighter day….

I PROMISE you that our energy, focus, capital, knowledge and experience will be directed at one thing and one thing only:

DELIVERING YOU the championship you have long deserved and is long overdue….

Dan Gilbert
Majority Owner
Cleveland Cavaliers
Wow. I mean, wow. What a sack of shit. I just became the biggest LeBron fan of all time after reading that. Why would anyone go back to Cleveland to play for an organization that issues sour grapes nonsense like that. You promised me a championship, Bron Bron. You said we'd be together forever. I Cleveland curse you for life! Get over it Gilbert. Waaaaaa.
Whatever sympathy credit the Cavs had accrued was washed away by one ill-timed, retarded statement. Don't get me wrong, that whole ESPN thing was totally ridiculous, but Geebo's statement was worse than anything that took place during this week's LeBron-a-thon. Cleveland deserved to get dumped.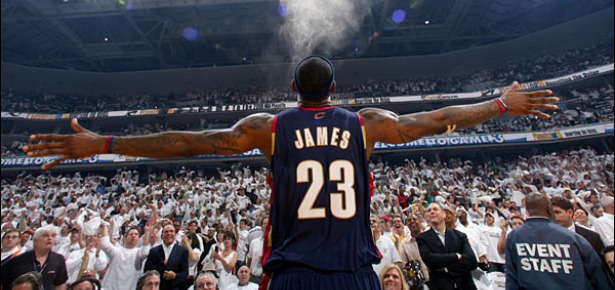 The wait is over. The agonizing Jim Gray interview is done. LeBron James is headed to the Miami Heat to play with Tubbs and Crockett…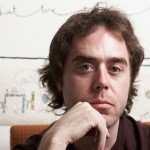 By now everyone's heard of Cut Chemist. He's that funky crate diggin' master turntablist/producer/DJ who manned the decks for Ozomatli, Unity Committee and Jurassic 5. The guy's got good taste, he knows how to put on a show and he puts out amazing tracks and memorable mixes.
Basically, Cut Chemist is sick. He's even more sick for putting up free music downloads online. He's made his latest track available for download on Bandcamp. Adidas to Addis is three minutes of Ethiopian, Colombian, Sudanese and Afro-Brazilian sounds blended together with some quality break treatment. The mix was created with one turntable, a mixer, a loop pedal and vinyl.
Check it out!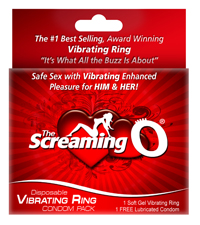 ASFX, the Association for Safe Fun Sex, wants you to have sex. Lots of sex. As long as you use a condom. ASFX has launched a national campaign to increase safe sex awareness in order to decrease STDs and unplanned pregnancies.
"Condoms have a bad wrap and we want to change that."
Condoms are the most common form of protection for couples, but they're usually perceived as an inconvenience and a nuisance. Condoms that are ultra thin, ribbed, flavored, glow in the dark, you name it, have been trying to make it cool to use protection.
So what's ASFX's revolutionary take? Keep the condom and add an o-ring. They're hitting up colleges, Spring Break parties, and your backyard barbecue to give away their Screaming O Condom Pack which consists of one condom and a vibrating condom ring. It's a disposable, one-time use product, so grab more than one if you're planning on hitting it twice in one night.
ASFX kicked off their tour with a sexy bash at the flagship Hustler Hollywood boutique in LA and they'll be hitting up Hustler stores across the country. This ain't no 5th grade sex ed class with outdated videos and Ben Stein-like teachers . They go all out with their hot Scream Team, DJs, prizes and games like the Screaming O Competition where girls fake orgasms by screaming their asses off in front of a crowd. So there you go. If you're gonna get down, might as well use a condom with an added o-ring.
NOTE: ASFX will not be at your backyard barbecue. However if your BBQ is so crazy that ASFX has to pass out condoms at your home, INVITE ME TO YOUR BBQ.