Anderson Silva vs. Chael Sonnen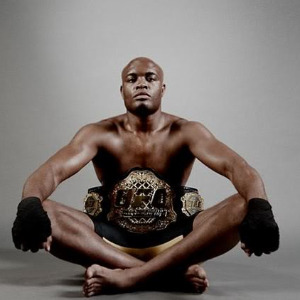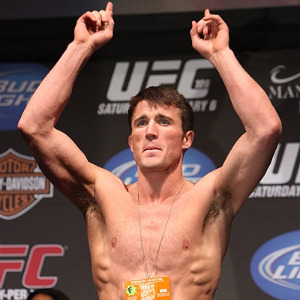 UFC 117 takes place this Saturday from the Oracle Arena in beautiful Oakland, California. The main event features Anderson "The Spider" Silva defending his middleweight (MW) title against Chael Sonnen. Silva has won 12 straight and this will be his 10th UFC fight as the MW champ. Sonnen's mouth will be entering the octagon far ahead of him, following weeks of verbal abuse directed toward the champ. He even went as far as to proclaim that "Silva is the champ, but I'm the best." Not wise considering Silva has destroyed UFC fighters more brutally than this fat kid demolishing McDonalds. First he'll play with you a little, then he'll friggin annihilate you like like a helpless McNugget. Just ask Rich Franklin and Forrest Griffin how it feels to fight the Spider.
Here's the promo vid:
Jon Fitch vs. Thiago Alves
The co-main event is a welterweight match featuring Jon Fitch and Thiago "The Pitbull" Alves. The winner presumably will fight the winner of George St. Pierre and Josh Koscheck following their match at the conclusion of this season of The Ultimate Fighter.  Fitch has been on a tear in the UFC, posting a 12-1 record with a victory over the Pitbull already. His only loss was at the hands of St. Pierre, and a rematch would be well deserved with a victory. Alves will be looking to avenge a 2006 loss to Fitchand get back to winning after a loss to St. Pierre, injury and a year outside the octagon. Here's the preview for the rematch: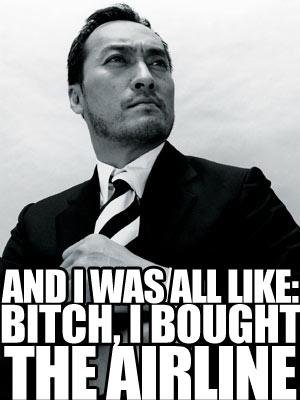 Thanks NextRound.net!
This is another one of those roundup list style posts wherein taste and subjectivity will vary wildly like a rabid dog, with one camp saying, are you kidding me? You included that? Or, WTF? You didn't include Pink Floyd's The Wall? Are you a freakin' zombie? But the truth is, these are among the best in my opinion, and I don't think I'll be alone here in listing these five, and I'll offer as a caveat that it was probably stupid in the first place to try to narrow it down to five, so the hell with it. Here's five. Don't like 'em? Make your own damn list next time.
1) Martin Scorsese's The Last Waltz
Whether or not you like the music is almost totally a non issue. So what if you've never painted a house and you have no idea how to appreciate "classic rock" which is pretty much besides the point. You know Bob Dillon. He trumps all musical styles. He's a friggin' icon for chrissakes. Anyway. When he finally put together a back up band after going electric, his band was called The Band. You should take that to mean exactly what it sounds like. So good, they should be referred to as The Band, as in, The Only Band. Anyway. They put together a final show after touring for nearly all their lives, and invited many of their friends and coincidentally also musical luminaries of the sixties and seventies to come up on stage and join them for a tune or two. The Last Waltz was filmed amazingly by Martin Scorsese. 1978. 117 minutes.

2) Straight, No Chaser: Thelonius Monk
Jazz enthusiast or not, those cats from decades past were from another planet, and film absolutely loves them. Too bad you weren't around to visit a Harlem night club in the fifties or sixties, or even better, to have visited Paris to see some expatriates play to a crowd that was actually smart enough to try to understand what they were doing and maybe even appreciate it. Produced by Clint Eastwood of all people, this fine documentary is also (bit of trivia here), the origin of Fenster's line, I'll Flip Ya, I'll Flip Ya Fo Real, from the movie which you probably are a fan of, The Usual Suspects. Shot in black and white, and totally compelling, based on the life and concerts of the jazz great, Thelonius Monk. 1988, released in 1990. 90 minutes.

3) I Am Trying to Break Your Heart, Wilco
Some of you may not be fans, and some of you might not even have ever heard of Wilco. My guess is that a lot of you will know of them, maybe know only a bit about their music, but maybe never have seen this masterwork of cinematography. In this film, first-time filmmaker and award-winning photographer Sam Jones documents the recording of Wilco as they write, record and produce their album, "Yankee Hotel Foxtrot." In the process, singer Jeff Tweedy deals with vomiting and migraines, guitarist Jay Bennett pulls a diva move (open to interpretation) and quits the band, and the record company essentially backs out of the deal while handing the completed album, rights and all, back over to the band. A real story of musical beauty and creation, with, again, unreal film-making talent behind it. And literally some of the most gorgeous opening film credits ever put on to a screen. 2002. 92 minutes.

4) Dig! Featuring the Dandy Warhols and the Brian Jonestown Massacre
Footage shot over 7 years, comparing what essentially amounts to the two roads that any contemporary musician has to choose from when taking the rock walk into wherever it lands them. Mostly narrated by Courtney Taylor-Taylor of The Dandy Warhols, the documentary called simply Dig! chronicles these two bands, and their messianic lead singers, as they descend into drugs and madness on the one hand, and pop star celebrity on the other. Anton Newcombe, lead singer of the BJM, is among the most interesting and somewhat tragic figures in recent music history, if you buy into that kind of thing. Darling of record A&R people but never quite tipping over beyond cult and insider status, the Brian Jonestown Massacre developed a reputation for mayhem that was beyond well-deserved. On the other hand, the Dandy Warhols seemed to figure something more practical and constructive out about being in a band and living a life — it's up to you, the viewer, in the end, to decide which road leads to the more interesting music. 2004. 107 minutes. Directed by: Ondi Timoner.

5) The Clash: Westway to the World
Joe Strummer should be your idol if you are making music, I don't care what kind. Deep without being pretentious, punk without trying, an icon in his own right with so much humility and clarity and self awareness. The story of The Clash is like a lot of stories of bands coming together and falling apart, only most of those other bands were never as good as The Clash, either as individual musicians or as a collective. For those of you who came to punk music through American versions, or merely starting and stopping with the Pistols, educate yourself and see exactly what was going on back in the late '70s in the UK. Westway to the World is way too interesting to miss, and chock full of DVD extras when you buy or rent. Don Letts, director. 2000. 79 Minutes on the UK Director's Cut.

Yes, yes, yes. No docs on the Rolling Stones, no inclusion of No Direction Home or Spinal Tap or The Wall or The Kids Are Alright or We Jam Econo or The Sex Pistols or The Ramones or even Woodstock. Sorry. I think if I had to narrow it down to just five, and five that I would want to watch over and over and over again, that's my list. Would I rather give you 25? Yes. But it would take way too much time. Trust me.
This past weekend, the San Diego Playboy Golf Scramble took place at the Maderas Golf Club. After the event, a bunch of Playboy girls and VIP casino players headed out to the Fantasy Springs Resort Casino in Indio. The afterparty featured four Playboy Playmates and about 20 Girls of Playboy golf. Here are some photos from the weekend afterparty at Fantasy Springs:
The annual Palm Springs Playboy Golf Scramble will take place at Fantasy Springs Resort Casino in November.
Back in 1992, Paul Rudd was the hottest superstar DJ on the Bat Mitzvah circuit. Always the heartbreaker, watch as Rudd uses his Doc Martens and disarming charm to win over the hearts of young Jewish girls:
Paul Rudd: Bat Mitzvah DJ from Jewish Forward on Vimeo.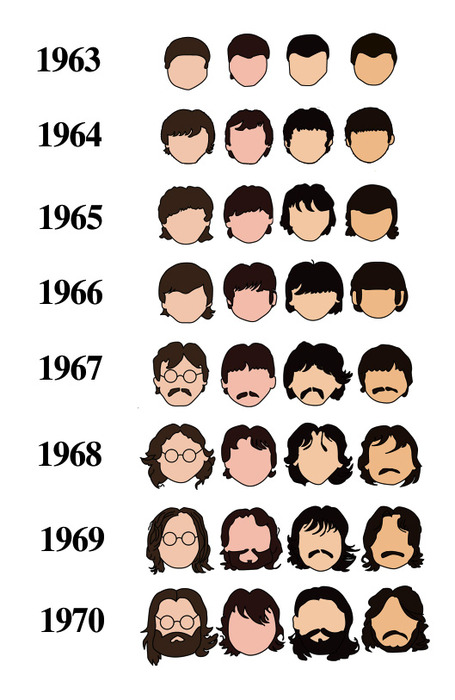 Image via datavis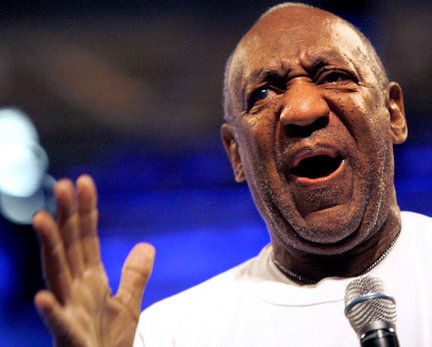 Damn you, Internet. I love you so much, but I hate you sometimes. You're great for things like funny cat photos, adorable Hitler videos and texts from last night, but you have a dark side, too. That dark side includes creepy Craigslisters, shady Nigerian princes, piss-poor grammar and tasteless celebrity death hoaxes.
"Bill Cosby died" was the number one trending topic on Twitter on Monday. Typically, if it's on Twitter, it's gotta be true. But not this time. Not like this. Cosby lives and he's not happy, man. You see this isn't the first time Dr. Huxtable has been killed off my the fake death peddlers of the Net.
"It is no longer fun. I don't want this person to do this any more, this is my fourth time," Cosby said.
Being fake dead just once has to sting, but four friggn' times? That's uncalled for. I know Cosby has slowly morphed from a loveable comedian to a crotchety old fart, but give the guy a break. He's still alive, he still loves pudding pops and he deserves better. Stop killing Cosby.

Gisele Bundchen wants a worldwide law that makes breastfeeding mandatory (Amy Grindhouse)
Top 10 shark attack videos (Discovery)
Insane animated US unemployment chart (American Observer)
18 quick ways to save like a man right now (Esquire)
Kanye West tweets as New Yorker cartoons (Boing Boing)
6 tips for meeting her parents (Ask Men)
There's a lot of shitty actresses sitting atop the list of Hollywood's Highest-Paid Actresses (Forbes)
Biggie Smalls – The voice that influenced a generation (NPR)
Alison Brie is good looking (Warming Glow)