Sports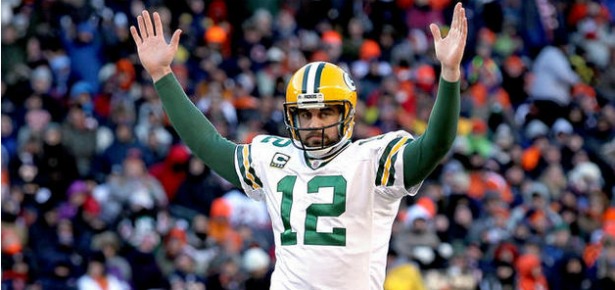 At San Diego -7 Oakland
The Chargers have lost three in a row, and when they do win games, they don't win by a wide margin. In four wins this year, San Diego's average margin of victory is 6.25. That includes a 10 point win over the lowly Dolphins. This isn't a team that blows people out. The Raiders and the Chiefs are also 4-4, so this division is up for grabs. Carson Palmer has looked decent for the Raiders, but he's also thrown six picks in his six quarters as the starting QB in Oakland. McFadden is out for Oakland, Matthews is back for San Diego. The Broncos rushed for almost 300 yards against Oakland on Sunday.
Pick: Chargers -7
Pittsburgh -3 At Cincinnati
Tough loss last week for the Steelers, but the Ravens got it done. They swept the regular season series and pushed the Steelers into third place in the division. The Ravens own the tie-breaker should Baltimore and Pittsburgh finish with the same record, but Baltimore currently shares first place with the Bengals. The Bengals play four division games in a row over the next four weeks, including two games against Pittsburgh. We're about to find out if Cincy's feel good story is for real. I think the Bengals are a legit team, but I like the Steelers here. They're coming off a tough loss and they can't afford a two-game slide, not in this division. But the Steelers are going to have a hard time running the ball against a Bengals team that's allowed only 84.5 rushing yards per game. Big Ben will need to connect with his young wideouts often and avoid throwing those game-changing interceptions that he likes to toss from time to time.
Pick: Steelers -3
At Kansas City -3 Denver
After riding high on a four game winning streak, the Chiefs got dismantled by a winless team last week. The Dolphins sacked Cassel five times and didn't let a single Chief cross the goal line. Denver ran all over Oakland, with Willis McGahee leading the way with 163 yards and two scores. Tebow threw two TDs and added 118 yards on the ground. He actually had a respectable passer rating, too (98.1). As soon as you think the Broncos are out of it, they find a way to win some games. But I think the Dolphins loss is going to wake up KC. They win at home.
Pick: Chiefs -3
Jacksonville -3 At Indianapolis
Someone's gotta win this unwatchable game. The Jags score a league-worst 12.2 points per game, but MJD loves running against the Colts. He should be in line for a big game against the 31st ranked defense against the run.
Pick: Jags -3
At Dallas -5.5 Buffalo
I like what the Cowboys are doing. The defense palys hard, they're getting all kinds of production out of dynamic workhorse DeMarco Murray and Tony Romo's putting together a pretty decent year. Even with Miles Austin out, Romo's going to turn in another strong effort. The Bills disappeared in the 3rd quarter of last week's game against the Jets. A home win feels right here.
Pick: Cowboys -5.5
Houston -3 At Tampa Bay
The Texans are putting on a clinic on how to run the rock in this league. It doesn't matter whether it's Foster or Tate behind that line, Houston can run the rock on anyone. It's like this team doesn't even miss Andre Johnson. With an improved D and unstoppable ground game, the Texans should take out the Bucs in Tampa Bay.
Pick: Texans -3
At Carolina -3 Tennessee
The Titans look terrible lately. When they're down, they're really down and even when they're up, they find a way to blow leads. Chris Johnson showed some spark last week, and he should have an opportunity to put up big numbers against the Panthers, but something tells me it won't be enough. Carolina only has two wins, but they sure can move the ball. After a hot start, Tennesee's D looked pretty strong, but as the competition grew stiffer, this defensive unit started moving back toward the middle of the pack. Carolina has more firepower no matter what CJ2K does.
Pick: Panthers -3
At Miami -3.5 Washington
The Fins won a game! Now they get a team that's averaging less than 13 points over its last six games. Miami's gotten solid production out of Reggie Bush for two straight weeks. I don't think Washington's going to dink and dunk their way to a road win here.
Pick: Dolphins -3.5
At Atlanta PK New Orleans
Drew Brees vs. Atlanta's secondary? I don't care where this game is being played, I like that matchup.
Pick: Saints
At Chicago -2.5 Detroit
Man the Bears looked good against the Eagles. Forte did his thing, but Cutler's looking sharp as well. He's got Earl Bennett in the mix and he's getting the protection he needs to scan the field and get the ball out.
Pick: Bears -2.5
At Cleveland -2.5 St. Louis
It's amazing that the Browns have three wins. They're rank near the bottom of the league in rushing yards and passing yards per game. Their pass defense is the lone bright spot, but teams have averaged 144 yards per game on the ground against Cleveland. I like S-Jax to play big and give the Rams a much needed W.
Pick: Rams +2.5
At Philadelphia -14 Arizona
So much for Kolb's return to Philly game; he's out and Skelton's in. Skelton actually played not too shabby while filling in for the injured starter, but Kolb's season, like Arizona's season, has been a big disappointment. The Eagles need to basically win out to be part of the playoff picture. The Cards got the W last week on a punt return TD in overtime. The Eagles season has been a big letdown, but for one week, they can look like the dominant team they were supposed to be.
Pick: Eagles -14
Baltimore -6.5 At Seattle
The Ravens aren't all that on the road, but last week's win in Pittsburgh should give Baltimore the momentum they need to cover against a two-win team playing at home.
Pick: Ravens -6.5
At San Francisco -3.5 NY Giants
The Giants are really good, but I love the Niners this year, especially at home. They can stop the run, prevent points and keep games close. The Giants have played sharp, but they're traveling across the country to play a team that always keeps it close.
Pick: Niners -3.5
At NY Jets -1.5 New England
The Jets picked apart the Bills last week and the Pats have looked extra vulnerable of late. If you factor in the Revis on Welker effect, the Pats might have a difficult time winning on the road.
Pick: Jets -1.5
At Green Bay -13.5 Minnesota
Green Bay scores a league-best 34.4 points per game. The Vikings rank 25th in the league in points allowed (24.9). Sorry Ponder, the Packers are going to cover easily.
Pick: Packers -13.5
Week 9: 8-6
Season: 75-50-9 ATS