Sports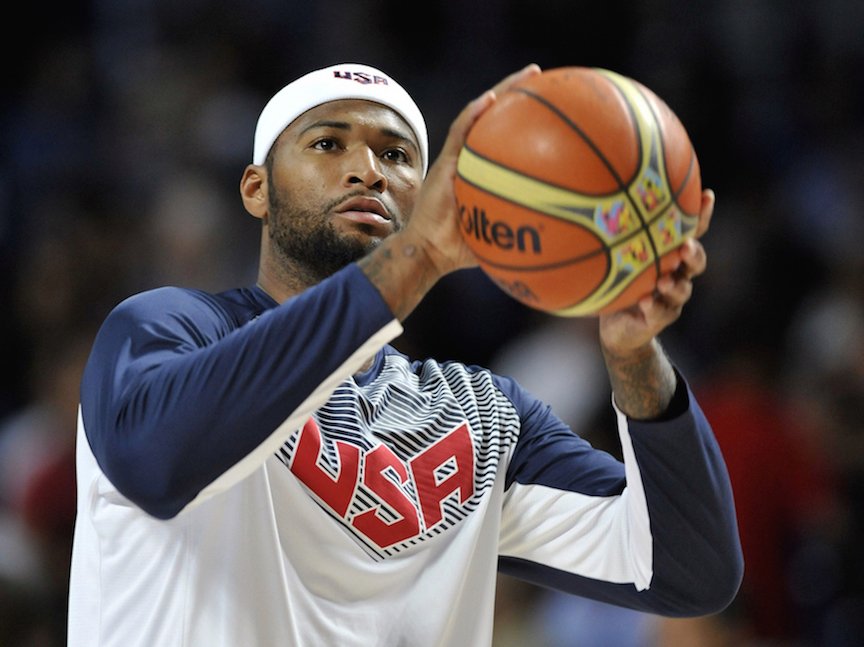 DeMarcus Cousins is having fun in Rio de Janeiro as he plays for Team USA in this year's Summer Olympic Games. While he is down there he saw other athletes using KT Health tape. He was a fan of the product so much that he now has a partnership with KT Tape. Cousins joins James Harden as the second pro basketball athlete to be sponsored by the brand.
"Basketball, on both an amateur and professional level, is a sport that attracts millions of participants and fans around the world," said Greg Venner, Chief Executive Officer of KT Health. "DeMarcus is an extraordinary athlete that we are proud to have join our family of athlete ambassadors and work with him to engage basketball enthusiasts for our products both domestically and abroad."
Cousins has had nothing short of an impressive career since being drafted fifth overall by Sacramento in 2010. His accolades include being a two-time NBA All-Star and 2nd Team All-NBA during both the 2015 and 2016 seasons.
Cousins is the latest to join KT Tape's family of athlete ambassadors, many of whom competed in this year's Summer Olympic Games, which include Tony Azevedo (water polo), Haley Anderson (open water swimming), Joe Berenyi (Paralympian, cycling), Boris Berian (track and field), Tucker Dupree (Paralympian, swimming), Adeline Gray (wrestling), Sarah Hammer (track cycling), Olympic gold medalist James Harden (basketball), Molly Huddle (track and field), three-time Olympic gold medalist Kerri Walsh Jennings (beach volleyball), three-time Olympian Meb Keflezighi (marathon), Brenda Martinez (track and field), Oksana Masters (Paralympian, cycling) and Melissa Stockwell (Paralympian, triathlon).