The MANjr Team
This user hasn't shared any biographical information
Posts by The MANjr Team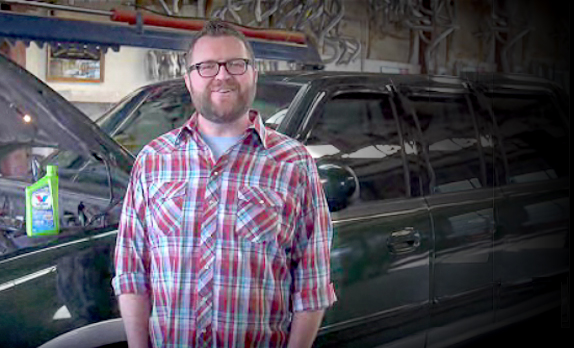 (Editor's Note: The following guest post is from Rutledge Wood, the host of Top Gear U.S. on the History Channel, a NASCAR correspondent on SpeedTV and Valvoline spokesperson.)
Everyone knows car maintenance is important, but if you're not a gear head – someone who loves working on vehicles – the idea of doing routine car maintenance can be very intimidating.
Whether on the set of Top Gear, at NASCAR races or just in my garage at home, I'm fortunate enough to be around cars a lot. I love driving them, repairing them and tinkering with them. However, for a lot of people, cars can be a confusing and even intimidating piece of machinery to work on.
To help people feel more comfortable in maintaining their vehicles, here are some simple tips that can make anyone feel like a gear head.
Change your oil
While many don't find the prospect of being under a car messing with greasy filters their idea of a fun Sunday afternoon, changing a car's oil isn't as daunting a task as it seems.   Here are a few easy tips:
1. Make sure your engine is cool before you start, then safely jack up your car and support it with jack stands. Lay a piece of cardboard under the engine, just in case you spill any oil.
2. Position a recycling container under the oil pan that's on the bottom of your engine, then undo the drain plug and let the old oil pour into it. When the old oil's out, put the drain plug back on and tighten it to your car's torque specification.
3. Next, remove your old oil filter using an oil filter wrench; turn the filter counterclockwise until it's free, but watch out you don't spill the old oil that's still in it. Make sure the rubber gasket comes out with the old filter.
4. Then, taking your new oil filter, lubricate the rubber gasket with some new oil and fill the new oil filter with oil to about two-thirds full.
5. Carefully screw the new oil filter clockwise into place (holding it upright); tighten only as much as you can with one hand, don't overdo it or else it can cause a leak.
6. Now it's time to fill the engine with oil, so unscrew the oil fill cap on the topside of the engine and insert your funnel. It's smart to check your owner's manual to find out how much oil your engine holds if you're unsure, then pour a little more than three-fourths that amount into the engine.
7. Finally, start your vehicle and let it run for about a minute. During that minute, take a peek underneath to make sure you don't have any leaks. After a minute, turn off you vehicle and check the oil level on the dipstick, adding more if necessary.
I use and recommend Valvoline NextGen Oil. It works great and since it's made with 50 percent recycled oil, it's good for the environment as well. To sweeten the deal, they've even come out with a 'Close the Loop' program where they'll give you a $20 mail-in offer  if you return your used oil at participating auto parts stores and buy five quarts of NextGen for your next oil change.
Clean up cloudy headlights
It may seem obvious that your headlights are one of the most critical safety features on your car, but what's not always top of mind is how quickly they can become yellowed, hazed or dull from rough road conditions and exposure to the sun. This can lead to severely diminished visibility for yourself and other drivers, especially when driving at night or in poor weather.
Replacing or professionally restoring headlight lenses can cost hundreds of dollars. Options like the 3M Headlight Restoration Kit – No Tools Required allow you to use basic DIY skills and a little elbow grease to sand, smooth, and polish your way to clearer lenses from the comfort of your own garage.  This easy-to-use kit includes a series of hand-held abrasives and rubbing compound that's used to remove yellowing and surface blemishes, and then refine and polish the lenses to reduce and remove scratches.
Check your tires
Worn treads are a major safety issue while on the road, leading to hydroplaning, poor traction as well as reduced fuel efficiency. Luckily, checking your tread wear is simple. Look at the tread pattern. You'll probably see something called "tread wear bars." These are small bridges between your treads. Look at the tread pattern and you'll see the beginnings of these bars start to form between the treads, or running across the tires. As the tires wear, these bars will become flush with the tire's tread. If they are, then it's time to change your tires.
Another simple trick is to head for the change jar. Just grab a penny and place it upside down with Lincoln facing you in the center of the tread (at the thickest part of the tire). If you can see the top of his head it's time to get new tires.
By following these tips, you might not quite be ready to join a NASCAR pit crew just yet, but you'll be well on your way to becoming a true gear-head.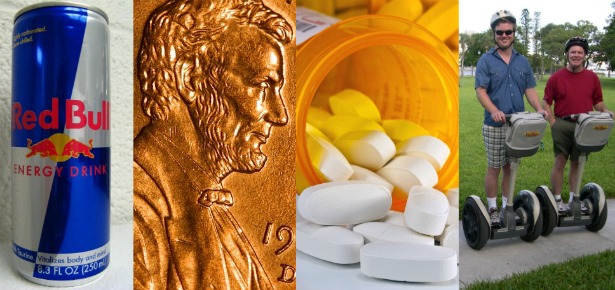 We got a lot of useless stuff in this country. Maybe it's because we're so prosperous and comfortable and so satiated with the necessities of life. Some people might argue that it's our right as Americans to love useless shit. That's a bunch of malarkey. At MANjr, we believe there's an overabundance of worthless stuff out there that needs to go away. Here's our list of the top 10 useless things in America today.
10. Blockbuster Video Stores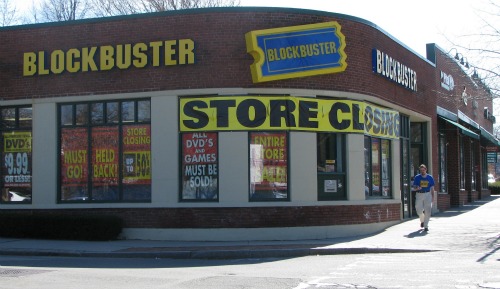 So Blockbuster filed for Chapter 11, got bought in an auction and they're closing down stores left and right across the country. The company tried to waive late fees, but that didn't stick. Their inventory sucks and they never have enough copies of the latest new release. Can we put this chain out of its misery already? With torrents, Red Box, OnDemand, Netflix and other online content streaming solutions, there's really no reason to keep Blockbusters around. They destroyed the local video shop and it's time these blue and gold dinosaur stores get phased out for good.
9. Segways
You lazy mother, get off that stupid Zamboni stick and walk around like a real person. You wanna ride a bike, that's fine. You wanna rollerblade, cruise in a motorized wheelchair or ride a Moped? That's totally acceptable. But don't stand up on a $7,000 motorized doormat and have the nerve to wear a helmet. If you're gonna stand, walk. If you gotta sit, make use of a century's worth of available technology to get yourself from A to B.
8. Best Buy Employees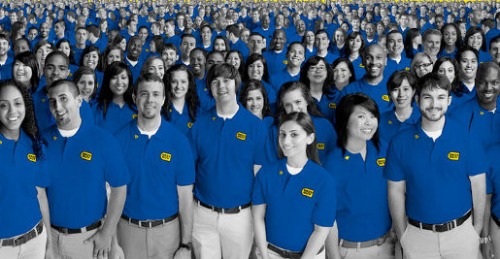 Have you ever tried to ask a Best Buy employee for assistance on anything? It's the most depressing shit ever. These blue-shirted zombies would rather text on their phone and power walk across the aisles than provide you with even the smallest nugget of customer support. I don't know how they train their people, but they're doing it wrong. I get that quality customer service is a lost art, but it's amazing how so many employees can be so useless. Why not have one security guard and 20 self-checkout stations and call it a day?
7. Roundabouts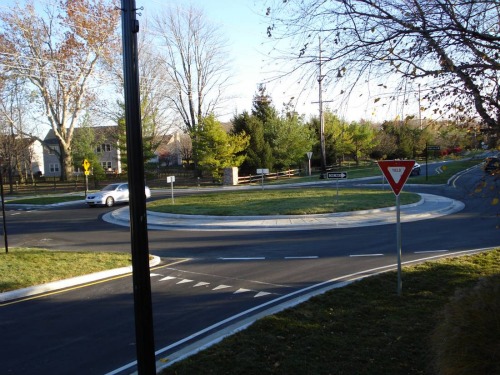 Is there a stop sign shortage out there? Is the circular intersection really necessary? Roundabouts suck because most drivers on the road are already incredibly retarded. Why complicate things for them? People just don't know what to do when they see these things. It's just easy for everyone if you remove the planter in the middle of the street and create a proper intersection that inept American drivers can understand.
6. Handerpants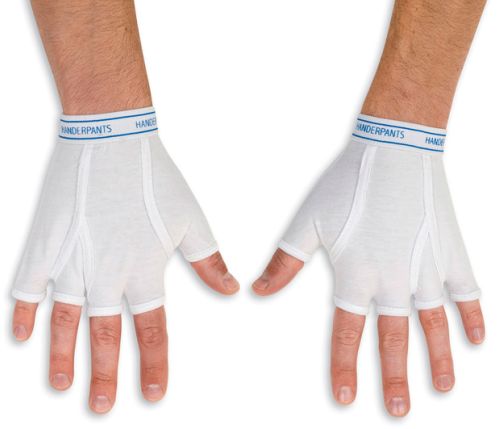 What's this? Underpants for your hands? Well it's about damn time. People buy a lot of stupid shit on TV. Shake weights, snuggies, pajama jeans are all pretty retarded, but who the hell has ever cried out for finger underwear? Are gloves that out of touch? As seen on TV products and anything that's in SkyMall Magazine just isn't worth it people.

The fine folks at Infiniti invited us to the Arizona v. UConn NCAA West Regionals game at the Honda Center in Anaheim this past weekend. It was a fantastic game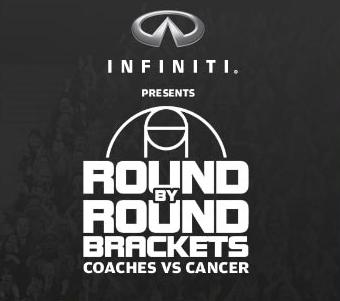 that came right down to the wire, with Arizona having the chance to win the game on two last-second three point attempts. The Wildcats came up short, and UConn earned a berth in the Final Four.
Infiniti has a corporate partnership with the NCAA, and they serve as sponsors for the CBS Sports Round by Round Brackets – Coaches vs. Cancer. Visitors can go to the Round by Round Brackets page on CBS Sports and enter for a chance to win a trip to the 2012 Final Four.
Infiniti is working with coaches to help raise up to $500,000 for Coaches vs. Cancer, a nationwide collaboration between the American Cancer Society and the National Association of Basketball Coaches (NABC). The American Cancer Society describes Coaches vs. Cancer as a program that "leverages the personal experiences, community leadership, and professional excellence of basketball coaches nationwide to increase cancer awareness and promote healthy living through year-round awareness efforts, fundraising activities, and advocacy programs." Since 1993, the program has raised over $50 million to support the fight against cancer.
There are two more chances for you to fill out your Round by Round Bracket on CBS Sports, and each correct pick you make helps support a great cause. The deadline for making your Final Four selections is Saturday, April 2 at 5:55pm (EST). The deadline for making you pick in the championship game is Monday, April 4 at 8:55pm (EST).
If you're like most people in America, your original bracket was probably busted a long time ago. So get in a last bracket fix, support a great cause and try to win yourself a trip to the 2012 Final Four before this year's March Madness comes to an official end.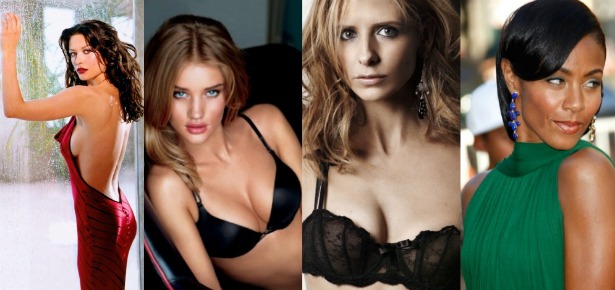 There's just something about hot chicks with three names. It's like they know that two names just won't cut it. They wanna leave that additional, lasting impression by throwing an extra one in there. It makes 'em more memorable, more distinct. It's like a badge of honor, and it's a pretty elite club.
At MANjr, we want to salute those select few beauties who refuse to be held back by the burden of two names. We included some babes who are clearly passed their prime, but these are ladies that still deserve recognition for trailblazing three-name hotness. We threw some divorcees in the mix as well, because some of these hotties still rocked the triple-name status well, even it was temporary. Here's a look at the 33 hottest chicks with three names.
33. Olivia Newton-John
About three decades and five surgeries ago, Olivia Newton-John was super hot.
32. Jamie Lee Curtis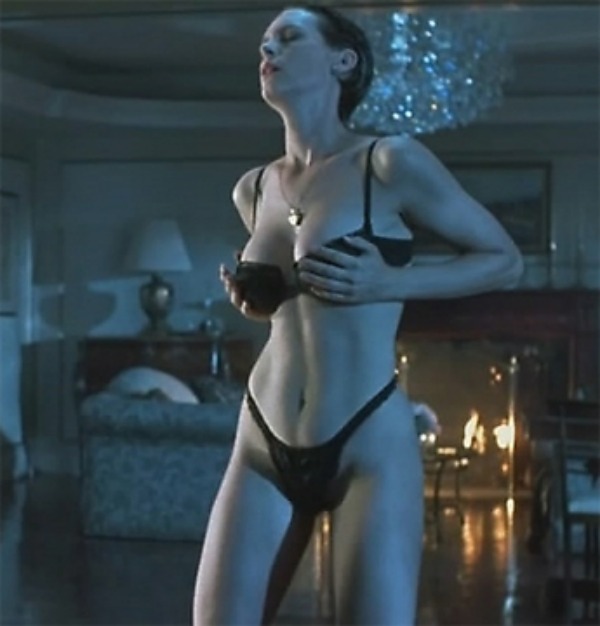 From Halloween to True Lies, JLC was fine. Now she pushes yogurt and looks like a granny, but she had a solid run there for like 20 years.
31. Mary Elizabeth Mastrantonio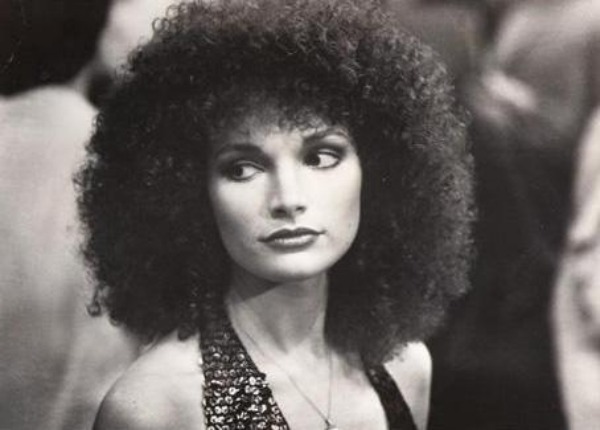 She was hot as hell in Scarface, The Abyss and even Robin Hood: Prince of Thieves. By The Perfect Strom, her time had passed.
30. Penelope Ann Miller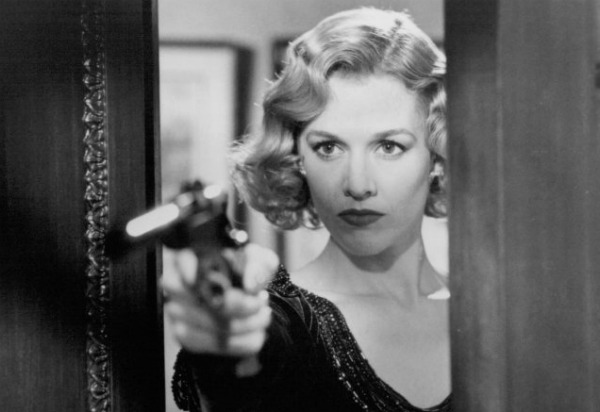 She was stunning in Big Top Pee Wee, Kindergarten Cop and Chaplin. And who could forget her head-turning performance in The Gun in Betty Lou's Handbag.
29. Kristin Scott Thomas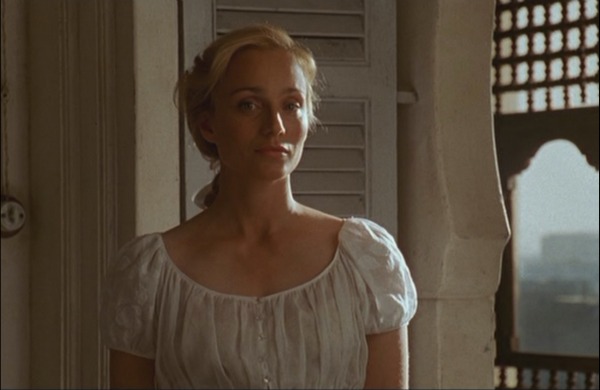 She's all old and fuddy duddy now, but she was pretty smokin' in The English Patient.
28. Carrie-Anne Moss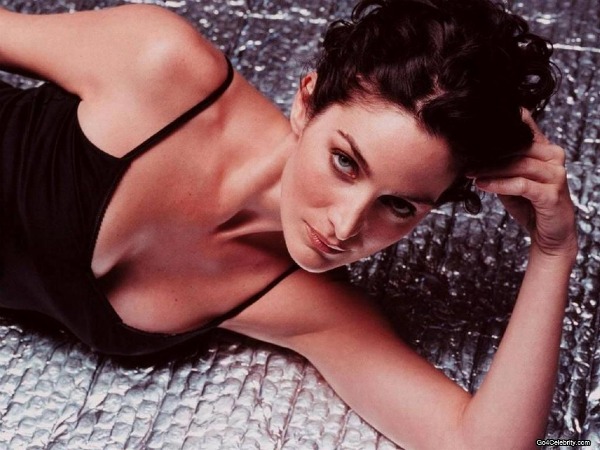 She looks like she could kick our ass, but we'll take the beating.
27. Courtney Thorne-Smith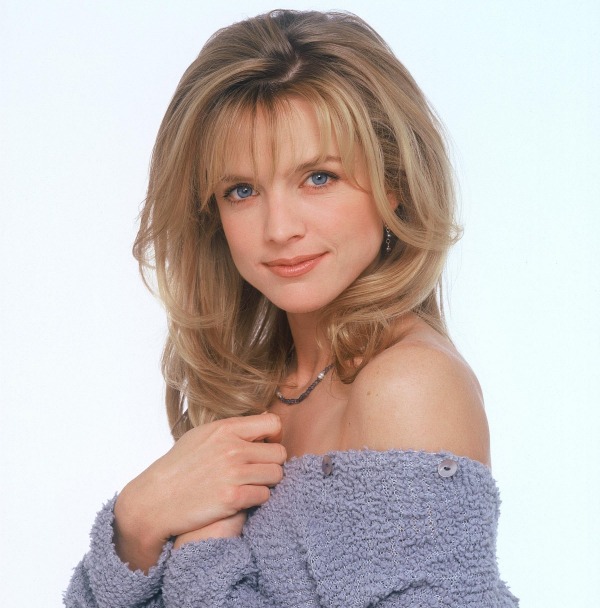 With long runs on Melrose Place and Ally McBeal, Courtney Thorne-Smith was a fixture on Fox in the 90s. Extra bonus points if you loved her in Side Out.
26. Lara Flynn Boyle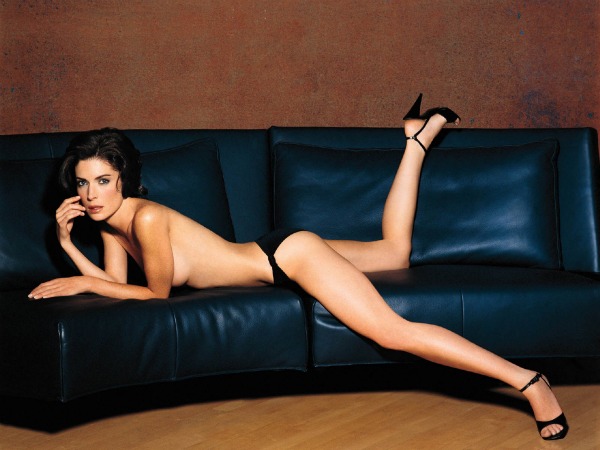 Man this chick cut herself up something crazy, but she was quite the looker back in the day. Even before Wayne's World, she was cute as a button in the 1989 flick How I Got Into College.
25. Joey Lauren Adams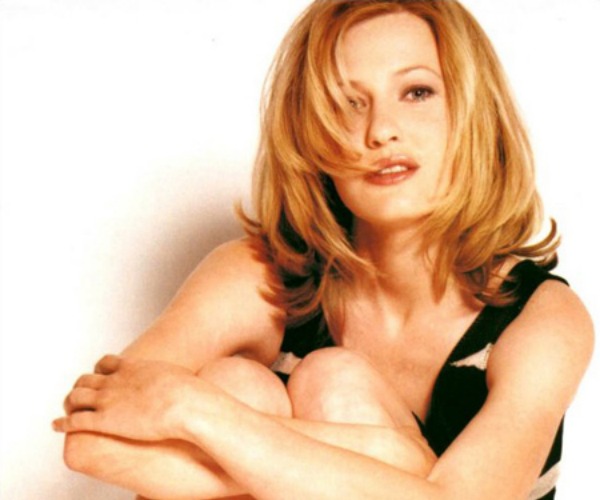 Maybe it was that voice or her goofy smile, but the chick who starred in all those Kevin Smith movies and made Bud Bundy a man was on fire in the 90s.
24. Helena Bonham Carter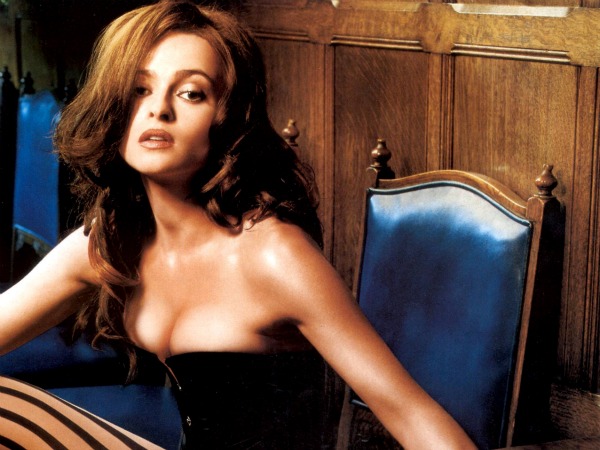 She's got a monopoly on freaky-hot. When Hollywood needs to cast a looker with a screw loose, HBC's gotta be high on the list.
23. Jada Pinkett Smith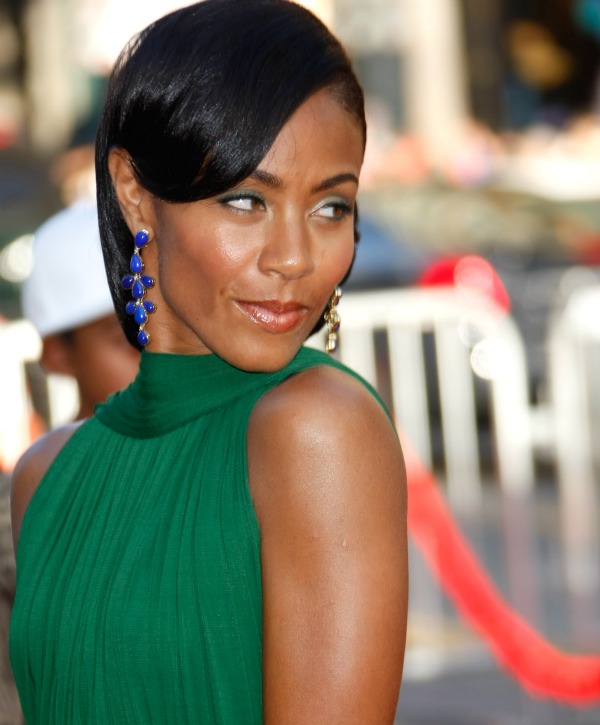 It's not her fault that she produces kids that can't act.
22. Holly Marie Combs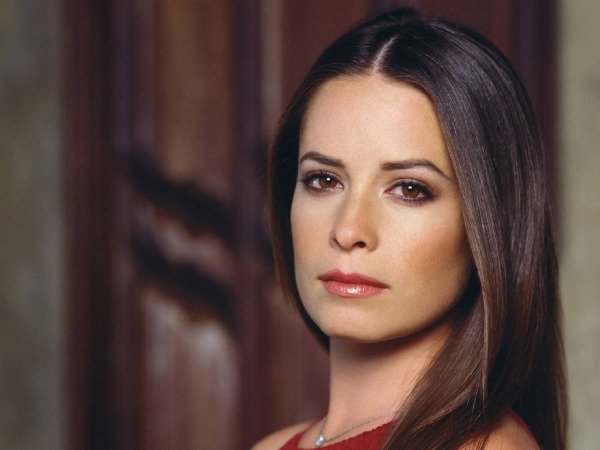 She was the least hottest chick on Charmed, but hey, she's got three names.
21. Bryce Dallas Howard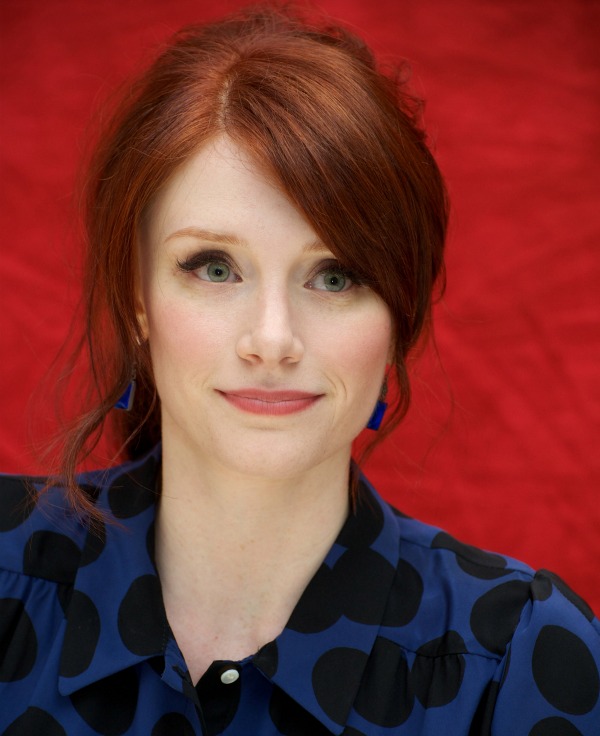 M. Night Shyamalan's red-headed muse gets style points for having Fonzie as her Godfather.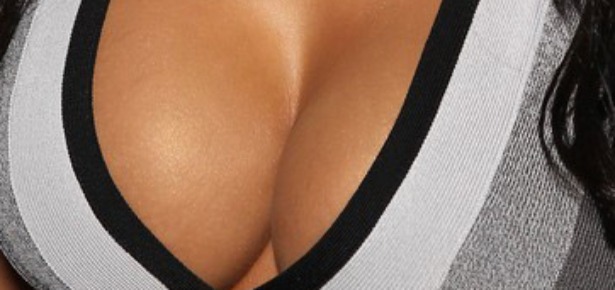 Everyone loves cleavage. We certainly do. But the sight of two breasts can be a double-edged sword. Stare too long and you get in trouble. Look too little and you miss out. When quality cleave is on display, it makes you want to stop time for an extended stare of booby-mush. But sadly, us dudes don't have the ability to stop time. We're left with crooked glance tactics like the photographic-neck-whip snapshot, the I'm-just-looking-for-someone-over-there shifty peek, and of course, the reflective surface bounce-look.
Society tells us it's wrong to look, but the shirt cut says a gaze is a must. We can't help it really. We're hard-wired to love boobs, and nothing's more distracting than the supple intersection of two gorgeous breasts.
We shouldn't hide our love for sexy chest valleys. We shouldn't be ashamed of our appreciation for booby neighbors. We should celebrate the cleave on the regular. We should applaud those happy few who display the best cleavage of the year.
The following list contains breast sets of all sizes. We tried to include some variety; fit busts, grand canyons, subtle cleave, after-market add-ons and all-natural sweater puppy pairings. The selection factors are all highly subjective, but we feel like we know good cleavage when we see it. Overall hotness certainly plays a factor. You're not gonna find any goat-faced girls with fantastic racks on this list.
And yea, we know 2011 just got underway, but why wait 11 more months to celebrate fantastic cleavage? Let's get to it…
100.

Sophie Turner

This Australian supermodel might not a have a belly button, but she makes up for it with her after-market top-bollocks.
99.

Carmen Electra

We know, it's 2011, but Carmen Electra is still pretty hot, man. Just take a look at her new calendar.
98.

Mary Elizabeth Winstead

She survived Final Destination 3, Live Free or Die Hard and Scott Pilgrim vs. the World. She's got a gorgeous face but she's not afraid to show off a little indie cleave either.
97.

Rihanna

Rhianna gets points for the most publicized sneaky cleave.
96.

Lindsay Lohan

Anytime Disney has to shield audiences and reduce your bust using CGI, you definitely got some junk upstairs. Rehab cleave may not be the sexiest look, but if homegirl ever cleans up, she'll put her pups back on display.
95.

Hayden Panettiere

Everyone's favorite cheerleader will be showing off her pompoms in Scream 4.
94.

Alyssa Milano

Milano's bra buddies need no introduction. It's hard to read her tweets without thinking about her 'tas.
93.

Padma Lakshmi

We don't care how old she is. She's got delicious milk cans and she's not afraid to show 'em.
92.

Katherine Heigl

She's come a long way from My Father the Hero.
91.

Eliza Dushku

If you sat next to her, you'd sneak a peek too bro.
90.

Isla Fisher

She rocks that approachable, down-to-earth ginger cleave to perfection.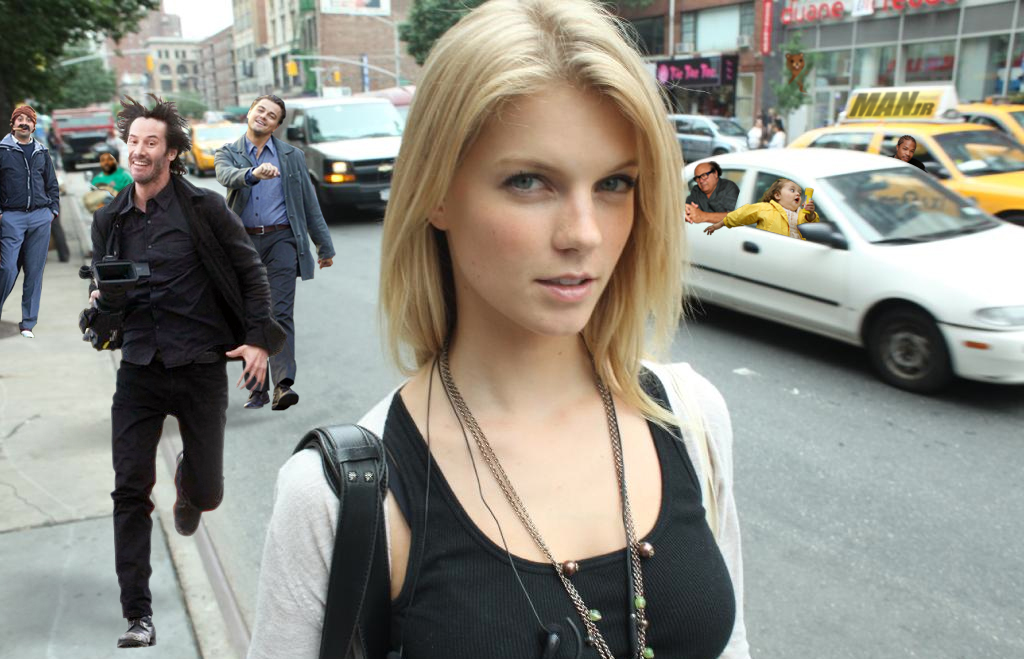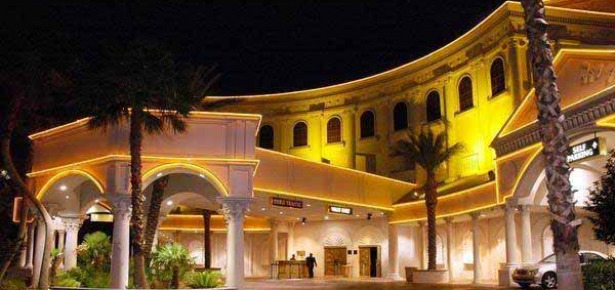 When the guys at Rick's Cabaret invited the MANjr team out to Vegas for a review of their club, we were all for it. Who doesn't like Vegas and strip clubs? They go together like pinstripes and Yankees, like socks and shoes, like hummus on a pita. But the strip clubs in Vegas aren't like the seedy shacks off the train tracks you find back home. The strip clubs in Vegas are epic pleasure palaces reserved for VIP types like Kiefer Sutherland and Rick Fox.
Well the MANjr team got the full VIP treatment at Rick's Cabaret, and we'll never look at a strip club the same way again. Once you go VIP at a place like Rick's, there's no going back.
It all started with curbside pickup at the casino. After chowing down some amazing steak and lobster at the ARIA, we got picked up by Miles in a Rick's Mobile SUV. Miles was cool as hell. He's in a band called Lik that opened for Molotov and he scored bonus points for knowing that Portos Bakery is awesome. When Miles pulled up to Rick's, he hollered at some schmuck to move his limo so that he could drop off his VIP cargo in style.
Super-cool manager Bill greeted us at the back entrance and escorted us into the club like we were Henry Hill's crew from Goodfellas. Bill promised to show us a good time, and after our initial glances at the gorgeous women in and outside the club, we knew Bill would live up to his pledge.
Once inside, Bill led us to our own VIP section with three couches and a clear view of the main stage. He introduced us to Jennifer, an attractive, energetic hostess who served as our bodyguard and guide for the rest of the night. Jennifer introduced us to Sandy, an equally perky bartender who ensured that our glasses were full the entire night. As the first round of Macallans and beers came out, Sandy suggested we all try her signature shot, Sandy Peaches. The shot was as sweet as the company we kept that night.
As we tossed back the first round, we began to realize just how massive this place was. Rick's Cabaret is a multi-level complex of poles, intimate corners and private rooms. Sportscenter was on at the bar and two amazing brunettes were vying for attention on stage. There's a central staircase that leads up to a level that's reserved for private dances only. It's the kind of daunting staircase that a drunk dude would only brave with the help of a friendly, scantily-clad guide.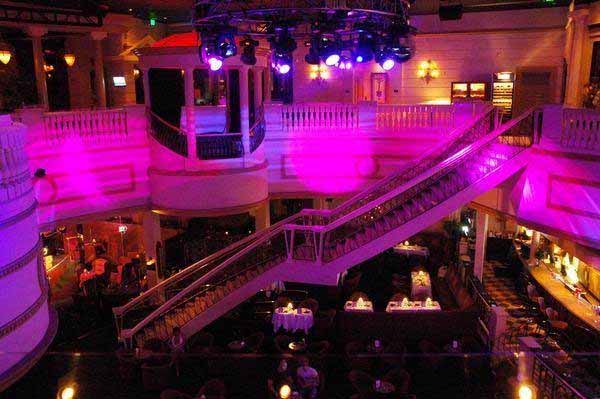 Luckily those guides were all around us. As we conversed with Jennifer and learned about her family, her Sonora roots and her love of interior design, the MANjr team started to disperse. One guy met up with a Thai Goddess and got lost for the next three hours. Another dude found chemistry with a Russian blondie and made his way upstairs. One dude enjoyed a moment with a stunning Playmate from 1989. $20 lap dances were had by all, but the private dances cost a bit more. It's quite easy to spend a lot of money at a place like Rick's.
The MANjr team highly recommends the Rick's VIP experience to anyone who wants to live it up in Vegas. Bachelor party? Don't go anywhere else. Birthday party? Do it up in style. Whatever the occasion is, you can't go wrong with Ricks. The place offers a level of personal attention and quality service that's genuinely welcoming and refreshing. You'll find public amusements and private encounters that'll suit budgets and titty agendas of all sizes. And with the sheer volume and variety of beautiful women on hand, there's really is something for everyone.
So the next time you mob out to Sin City with your boys, schedule some time to visit Rick's Cabaret. The playful ambiance, first-rate management, upbeat service and impressive selection will change the way you look at gentlemen's clubs in Vegas.