The MANjr Team
This user hasn't shared any biographical information
Posts by The MANjr Team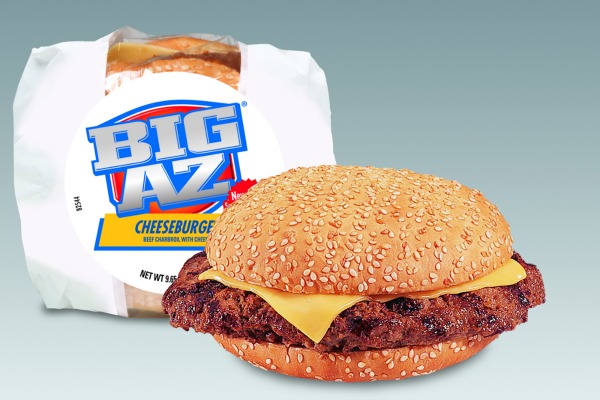 Men get hungry. It happens every single day. Sometimes we plan ahead for our hunger needs. There are times that we actually go to the store, prepare meals and anticipate hunger. More often than not, though, we don't have a plan. It just always seems to work out that way. And when guys without a food plan get hungry, we tend to get cranky. No one likes a cranky-hungry guy. You don't want to be that guy.
So if you're out and about and you don't have time for elaborate food planning, don't wait too long before you transform into full-on hungry bear. Address that hunger quickly and easily with an accessible snack that's hearty and convenient with a name that's easy to remember.
We're talking about Big AZ burgers. As the name suggests, they are not small. These are definitely not sliders. They're hand-sized man meals. I tried the Big AZ Cheeseburger last night before Thursday Night Football, and I didn't need to eat again for the rest of the evening. Look at the size of this thing: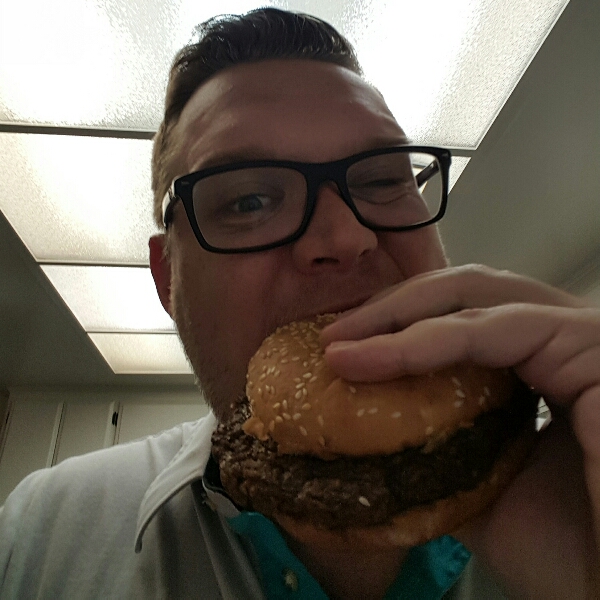 You can dress these guys up with condiments if you want, but it's not really necessary. The cheeseburger is just fine on its own. Beef charbroil with cheese. Simple, but effective. You can up the spice factor with the Kickin' Jalapeno burger or add some hot sauce to the Big Az Country Fried Chicken with cheese.  To learn more about Big AZ Burgers, check out the BIGAZ Facebook page or scope the full product line at www.advancepierrepromos.com.
If you find yourself in a convenience store in an emergency hungry bear situation, pass on the hot dogs, sad pizzas and frozen burritos. Grab a Big Az Burger and stop the hunger madness.
This is a sponsored blog; while the views expressed here were genuinely mine, consideration was paid to me by BIG AZ to review this product.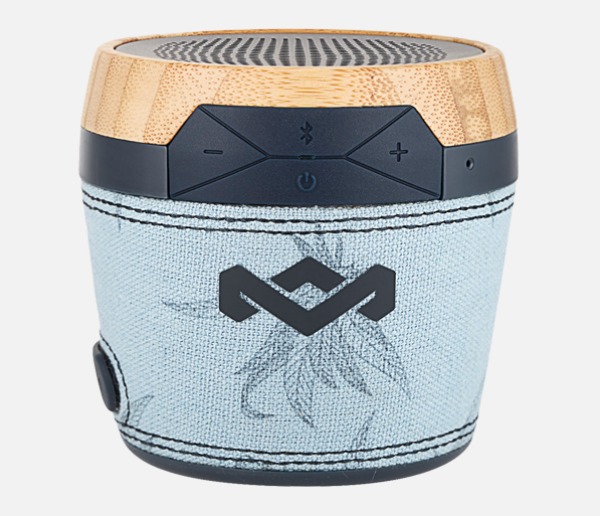 Weed is legal for recreation in four states and Washington DC. Twenty other states have legalized the use of medical marijuana. State ballot initiatives continue to gain support and this upcoming election season could see even more states following the national trend of decriminalization and legalization. People just don't see prohibition as a smart strategy anymore.
Don't take my word for it. Here's what President Obama said about the issue to VICE News last March:
"You're starting to see not just liberal Democrats, but also some very conservative Republicans recognize [prohibition] doesn't make sense, including sort of the libertarian wing of the Republican Party," President Obama said. "They see the money and how costly it is to incarcerate. So, we may actually be able to make some progress on the decriminalization side."
It's just not as big as a deal as it used to be. And if you're someone who supports this, tomorrow is a big day.
But no matter how you choose to spend your 420, you're gonna need music. And what's a more appropriate speaker to reach for than the House of Marley Chant Mini portable Bluetooth speaker? In Blue Hemp, no less. It's tiny, stylish, made from eco-friendly materials and most importantly, these guys make good products. My old Marley earbuds are still my go-to choice for convenient, on the go headphones.
Stay tuned for the full review!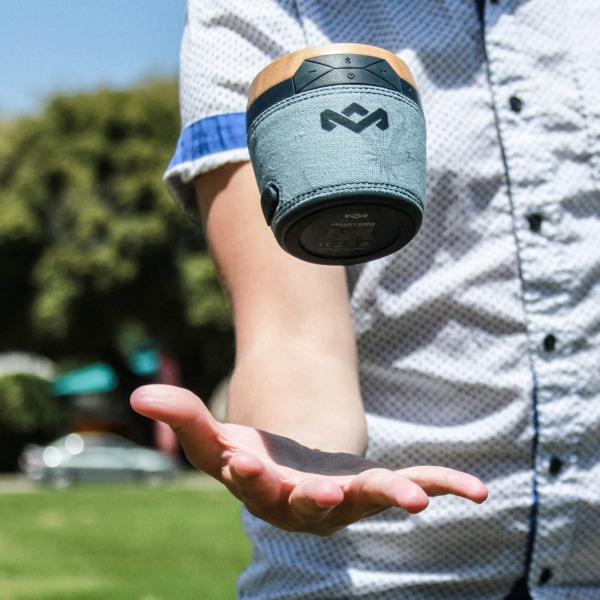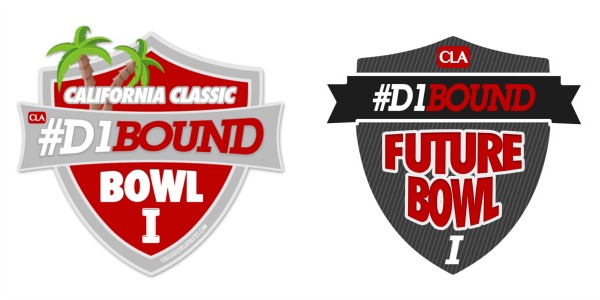 Attention California prep football fans! Southern California football fans looking forward to the final week of the NFL regular season have the chance to see some future NFL stars in action at the inaugural #D1BoundBowl All-Star Classic at Cerritos College in Norwalk Saturday, December 28 at 6pm.
CollegeLevelAthletes.com (CLA) and #D1Bound are the title sponsors of the event and will have fresh #D1Bound gear available for purchase on-site. DJ Vick One from Power 106 will be providing musical entertainment. When hunger kicks in, there will be gourmet food trucks to gorge on.
At 2pm, there will be an all-star game featuring 8th graders. The #D1Bound Future Bowl will give many local football fans their first glimpse of future prep stars in the state. The weather should be perfect for an all-star double-header.
Several of the players participating are headed to big time college programs. Late great rapper Nate Dogg's son, St. John Bosco defensive back Naijiel Hale, is headed to Arizona while teammate Jaleel Wadood just verbally committed to UCLA. The two standouts were instrumental in leading Bosco to an undefeated season and national championship. There are several other college level athletes featured in the #D1Bound Bowl.
It should be a great day of football at Cerritos College this Saturday. You can purchase tickets at the event or purchase tickets directly online.
So grab your friends and come out and support the top student athletes in the state competing in the first ever #D1Bound Bowl!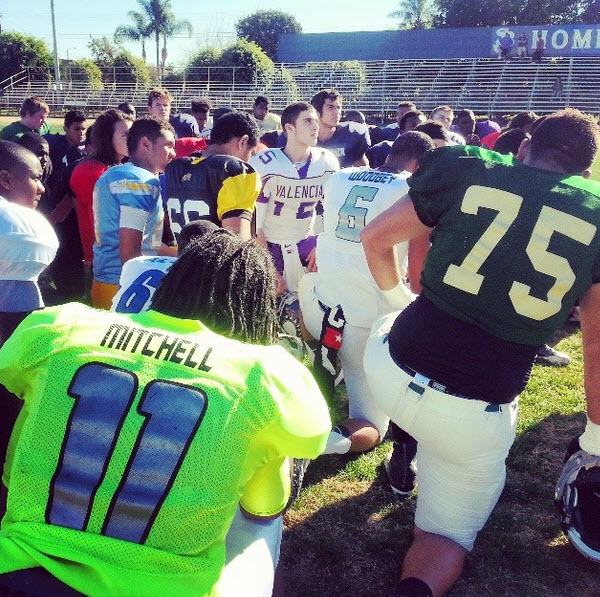 Tyler Capps draws better than you do. And he loves to cook, too. Watch this guy work his magic and teach you a thing or two on how to doodle in this American Express #PassionProject video:
Learn more about Tyler's 2AM chili/drawing project and how he became a Reddit sensation:
It would be sick to have a collection of caps like this. Take a look at this video featuring DJ Clark Kent, Lunice and Matt Kemp, who just started a rehab assignment in Rancho Cucamonga yesterday (sure, he went 0 for 5, but Kemp's finally gonna come back!).
To see more of the New Era collection, check out #WearYourAllegiance on Facebook and Twitter.
Did you know that Emilio Bacardi Moreau, the oldest son of the man who founded BACARDI rum, helped run an underground network that transmitted secret messages and distributed revolutionary newspapers from the old rum factory in the late 1800s? Yep, Bacardi was a real Cuban revolutionary. Check out these ¡Vivimos! Videos to learn a bit more about Bacardi's place in Cuba's history:
7UP recently put on an online competition asking for amateur filmmakers to produce a 30 second spot for the new 7UP TEN soda, which is a basically a 7UP with 10 calories. A few videos were recognized with distinction, but the one below is my favorite. It's a ridiculous take on the level of exercised required to burn 10 calories. Music's not too bad, either. Take a look:
So the Coors Light Explorers tripped out some beautiful people trying t o have a nice pool day in South Florida. Check out this clever spot that shows the Explorer crew zip-lining, riding sled dogs and repelling from a helicopter to hook up some pool-goers with some frosty silver bullet action:
It's not your fault. It's not your fault. It's not your fault.
There's a reason why you can't turn away from March Madness. Even at work. Coke Zero explains: