Chris Stout
Posts by Chris Stout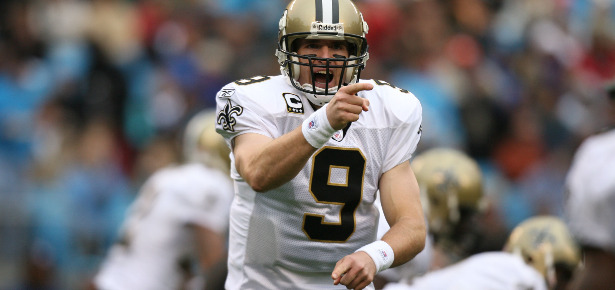 At Atlanta -11 Jacksonville
The game is in Atlanta, the Falcons need the W and the Jags secondary is a mess. Sure, MJD is
Pick: Falcons -11
Dallas -7 At Tampa Bay
The Bucs gave up last week. The Cowboys found another way to lose late. Look for Dallas to get back on track against a sinking ship.
Pick: Cowboys -7
At NY Giants -7 Washington
If you're desperate for a QB in fantasy football, Rex might help you out against this suspect secondary. But if you want to chose the right side of this shootout, go with the G-men.
Pick: Giants -7
Green Bay -14 At Kansas City
If you read between the lines of all the comments coming out of Green Bay, the Packers have no intention of letting up. They're going to be going full throttle against Kyle Orton with a broken finger or rookie QB Ricky Stanzi. Even if Matt Flynn makes an appearance, the Packers should cover.
Pick: Packers -14
New Orleans -7 At Minnesota
Brees vs. a mediocre secondary, that's a juicy matchup in any week. AP may be back in action, but he can't match points with the Saints single-handedly. Percy Harvin's finally getting the looks he deserves in this offense, but Ponder's made his fair share of mistakes with the football. I don't see the Saints easing up here. They're going to exploit a sweet opportunity and put up a ton of points.
Pick: Saints -7
At Chicago -3.5 Seattle
Caleb Hanie is 0-3 as a starter. With Cutler and Forte in the mix, the Bears looked like a playoff lock. Now they're on the bubble. It's must-win time, and the Bears get a home game. Seattle has made some noise late in the year, but not on the road. Only two of the team's six wins have come on the road, and one of those W's was against St. Louis. Chicago should be able to semi-contain Marshawn Lynch, who's been in beast mode for weeks now. Seattle's D is decent, but the Bears are due. The .5 hurts in what's sure to be a low scoring game, but you gotta take the Bears.
Pick: Bears -3.5
At Buffalo PK Miami
Miami's late surge wasn't enough to save Sparano. Which is kinda sad. I mean, you can't start 0-7 and expect to keep your job, but the Fins battled back. They got manhandled by the Eagles last week, and their head coach got the boot. Now the team travels to Buffalo to face a Bills squad that started the season 5-2 and went on to lose six in a row. During that stretch, Ryan Fitzpatrick has thrown six TDs and nine INTs. In last week's beatdown in San Diego, Fitzpatrick threw two picks and didn't find the endzone once. This is a true coin flip situation, and Vegas knows it. I'm going with the home team redemption story over the team that just dumped their head coach.
Pick: Bills
At Houston -6.5 Carolina
The Panthers can't stop the run. Like, at all. TJ Yates played fantastic last week, and he's got two top-tier backs to lean on. Start Ben Tate if you can and enjoy the ground and pound game plan. Houston wins easy.
Pick: Texans -6.5
Tennessee -6.5 At Indianapolis
Caldwell needs a win or he's out. I don't think it's gonna happen. The Titans stifled the Saints for a couple of quarters. They should be able to contain a winless team.
Pick: Titans -6.5
Cincinnati -6.5 At St. Louis
The Bengals aren't out of the playoff mix just yet, and the Rams are just terrible. Start your Bengals players and look for Cincy's D to put up some solid fantasy numbers against fill-in journeyman QB Kellen Clemens
Pick: Bengals -6.5
Detroit -1 At Oakland
Tight contest with lots of scoring should be expected here. Carson's throwing too many picks and Stafford's got his groove back. I think the edge goes to the Lions.
Pick: Lions -1
New England -6.5 At Denver
Brady doesn't play well in Denver. He's 1-5 when playing in Mile High conditions (1-6 if you count the playoffs). The Pats offense is obviously dangerous, and the Broncos haven't faced a decent QB since they lost to Detroit in Week 8. Six wins later, Denver is sitting atop of the AFC West. If the Broncos can use their top-ranked rushing attack to shorten the game and keep Brady off the field, Tebow may be in position for another 4th quarter comeback. Take Denver and the points, pray that things don't get out of hand during the first three quarters and hope for some more late game magic.
Pick: Broncos +6.5
At Philadelphia -3 NY Jets
The Jets need it more. Philly finally got a win against Miami, but the Jets are going to run all over this team.
Pick: Jets +3
At Arizona -6.5 Cleveland
The Cards are hot, and they've played themselves into long shot playoff status. The Browns are rolling without McCoy, after the young QB got lit up by James Harrison last Thursday. Seneca Wallace came in for one play and threw a sharp pass before McCoy returned to throw a game clinching interception to William Gay. Wallace gets the start and could provide a spark, but I like Arizona to cover.
Pick: Cards -6.5
Baltimore -2.5 At San Diego
Rivers has all his weapons and he's putting up points and minimizing mistakes. This is the last challenging game on Baltimore's schedule. With the Steelers in the rear view, they can't let up. The Chargers likely won't make the playoffs, but this team loves late season wins. I think they'll edge out the Ravens at home.
Pick: Chargers +2.5
At San Francisco -3 Pittsburgh
The 49ers haven't played a good team since Baltimore, and they lost that game. The Steelers won't run the ball on this team, but if Big Ben plays (and with the AFC playoff picture being so tight, I don't think he has a choice), then Pittsburgh superior air attack should be able to best San Francisco's conservative offense and strong D.
Pick: Steelers +3
Week 14: 8-8
Season: 116-87-10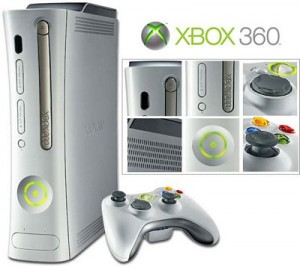 GameStop is running a sweet deal this week that's worth your attention. From now until Saturday (12/17) you can trade in your old iPhone or iPad models (from a list of 15 options) and GameStop will give you a free Xbox 360 Console with Kinect! You can also get an extra $50 in-store credit toward the purchase of a new Xbox 360 with Kinect system bundle when you trade in any iPod Touch, iPhone or iPad.
Full disclosure: GameStop hooked us up with a $150 GameStop gift card as a thank you for getting the word out on this trade-in deal.
The offer is valid for Power Up Rewards customers only. The trade is only valid for devices that are in full working condition. Your old iPhone, iPads and iPod touches can't be too beat up either. Here's a full list of the devices that you can trade in:
iPad® 64GB WiFi, iPad® 64GB WiFi & 3G, iPad 2® (WiFi) 16GB, iPad 2® (WiFi) 32 GB, iPad 2® (WiFi) 64GB, iPad 2® (3G AT&T®) 16GB, iPad 2® (3G AT&T®) 32GB, iPad 2® (3G AT&T®) 64GB, iPad 2® (3G Verizon®) 16GB, iPad 2® (3G Verizon®) 32GB, iPad 2® (3G Verizon®) 64GB, iPhone 4S® 16GB (AT&T®), iPhone 4S® 32GB (AT&T®), iPhone 4S® 64GB (AT&T®), iPhone 4S® 64GB (Verizon®), iPhone 4S® 64GB (Sprint®)
If you miss the Saturday deadline, you can still bring in your old iPods, iPhones and iPads in to any GameStop for cash or store credit.
If you have extra Apple devices lying around, why not treat yourself this holiday season and score a free Xbox or store credit? Click here to find more info about the trade in deal and locate the nearest GameStop shop.
Happy Holidays!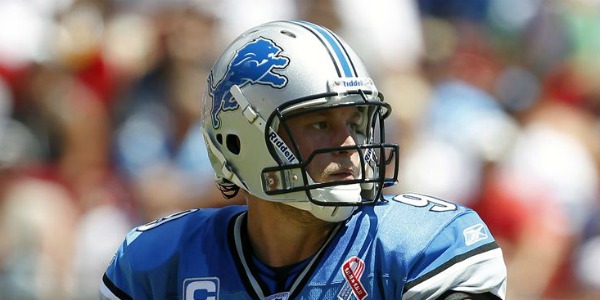 At Pittsburgh -14 Cleveland
If there's one thing the Steelers hate, it's covering big spreads. But the pressures on for the team to separate from the rest of the AFC pack. Baltimore owns the tie-breaker with two wins over the Steelers. The Texans also beat the Steelers, so even at 9-3, this team is in must-win mode. Their chances for the playoffs look good, so even against a stiff pass defense, the Steelers should be able to win and win big.
Pick: Steelers -14
At Baltimore -16.5 Indianapolis
Ravens win big and Colts don't do enough in garbage time to cover this week's massive spread deficit.
Pick: Ravens -16.5
At Cincinnati -3 Houston
The Texans don't need an elite QB to beat a second-tier AFC team. The Bengals will put up points, but the Houston will control the pace of the game with their relentless rushing attack.
Pick: Texans +3
At Green Bay -11 Oakland
The spread's a bit large, but the Packers can cover. The Raiders are still hurting and Green Bay just can't be stopped.
Pick: Packers -11
At NY Jets -10 Kansas City
The Jets are in full-blown end of the regular season mode. They always finish hot. The Chiefs are still in the hunt for the AFC West, but injuries and meager offensive showings are piling up. The Jets will keep winning.
Pick: Jets -10
At Detroit -8 Minnesota
This is the perfect bounce back game for Stafford. Minny's secondary is a mess, and with Ponder likely to miss this game, the stars are aligned for a Lions victory.
Pick: Lions -8
New Orleans -3.5 At Tennessee
Tennessee may fancy themselves a tough team with a strong D and capable offense. And there's no denying that Chris Johnson has finally found his stride, but even if the Titans can move the ball up and down the field, Drew Brees is playing too amazing to be denied a road victory. Go with the Saints.
Pick: Saints -3.5
At Miami -3 Philadelphia
It's been a tale of two seasons for Miami. They started so terribly and yet here they are knocking out quality opponents on a weekly basis. These guys are playing with all kinds of heart, and you know with the type of turnaround they've had, they're playing hard for their embattled coach. Andy Reid's seat is getting pretty hot as well, but this just isn't Philly's year.
Pick: Dolphins -3
New England -8 At Washington
Brady v. Grossman. Rex may deliver a good stat line, but Brady will deliver the W.
Pick: Pats -8
Atlanta -2.5 At Carolina
If the Falcons want to make some noise this postseason, they can't get tripped up by a high-flying outdoor team playing for pride. Michael Turner was a big disaapointment last week. So were Atlanta's receivers. If Matt Ryan can get some help on the ground and some assistance from his receivers actually holding on to the ball, the Falcons should be okay.
Pick: Falcons -2.5
At Jacksonville PK Tampa Bay
Two teams with not much to play for. It's a pick'em, and I'll pick the team who needs to show up to keep their head coach from getting fired. With all the holes on the defensive side of the ball, the Bucs should have a chance to get their first win in awhile.
Pick: Bucs
San Francisco -4 At Arizona
Even if the Niners start resting starters, the second team should be able to handle the Cardinals.
Pick: 49ers -4
At Denver -3.5 Chicago
Remember last year in the playoffs when Caleb Hanie was the third string QB and he came in against Green Bay and actually made it a game for the Bears? Yea, no one else remembers either. The only thing people remember about Hanie is that he's thrown six picks in the last two weeks. Six picks to two TDs isn't gonna get it done. So the once mighty Bears now find themselves going into Denver as dogs. When the Broncos win, it's usually by a field goal. It's gonna be tough for the Bears to score points, but they should keep this game close. Still, they don't have God on their side. I'm not betting against Tebow until the streak ends.
Pick: Broncos -3.5
At San Diego -7 Buffalo
The Chargers looked scary last week. Granted, it was against a team without a secondary, but Rivers has all his weapons back for the first time in a long time. The Bills are in a freefall. They got some good production out of CJ Spiller, but they just don't feel like a team that can win anymore. Expect a lot of points.
Pick: Chargers -7
At Dallas -3.5 NY Giants
If Dallas wins this game, they pretty much lock down the division. The Giants went toe-to-toe with the champs last week and came up short. It's been a tough few weeks for the G-men, but if there's one thing we've learned from the Cowboys this year, they can certainly find a way to lose games. I like New York to keep their playoff hopes alive.
Pick: Giants +3.5
At Seattle -5.5 St. Louis
In a season full of unwatchable Monday night games, this may be the worst one yet. Edge goes to the Seahawks who've been surging, playing well at home and clamping up on D. They're going against a third-string QB who's never thrown an NFL pass, and that porous Rams rush defense should be very much afraid of what Marshawn Lynch is going to do, with or without a bag of Skittles to fuel him.
Pick: Seahawks -5.5
Week 13: 8-8
Season: 108-79-10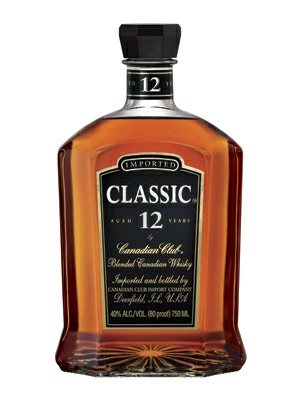 This holiday season, if you're looking to purchase booze for a buddy, there are tons of options open to you. You can take the high-end route and spend a bunch of cash, or you can take a different, more throwback approach.
I'm talking about Canadian Club Whisky. This is the kinda whisky you'd purchase for your Grandpa. And I totally mean that in a good way.
Your Grandpa isn't gonna give an eff about the latest, trendiest, priciest single-malt whisky. You old man's old man would likely prefer a comfortable, more familiar gift selection. One that says, "Hey remember me? We used to be really good friends." That's the message that Canadian Club Whisky sends.
It's not an entry-level whisky purchase, that's for damn sure. When you give the gift of Canadian Club, you're basically saying, "Look, I know you started drinking the good stuff way before I was born, but here's a reminder of how things used to be. I wasn't there, but as I understand it, things we're pretty cool back then. Anyway, here's a small token of my appreciation for you being there, back in the day, and me understanding — even a little bit — what your tastes were like back then when I wasn't around."
Still, this isn't a gift that's strictly limited to old timers who love whisky, but all I'm saying is if you want to score points with your dad, uncle, gramps, etc., then you can't really go wrong with Canadian Club. And if you want to introduce a new generation to a throwback spirit that was universally enjoyed as a quality, whisky-lover's choice, then Canadian Club is a solid option.
Either way, if you know someone who'd be happy to open up a classic whisky this Christmas, you can't go wrong with Canadian Club. It's a no-frills, classic-tasting, put-hair-on-your-chest kind of whisky. Any purist, young or old, will certainly enjoy it. It's a semi-affordable way to say you still value a time when masculine drinks we're appreciated.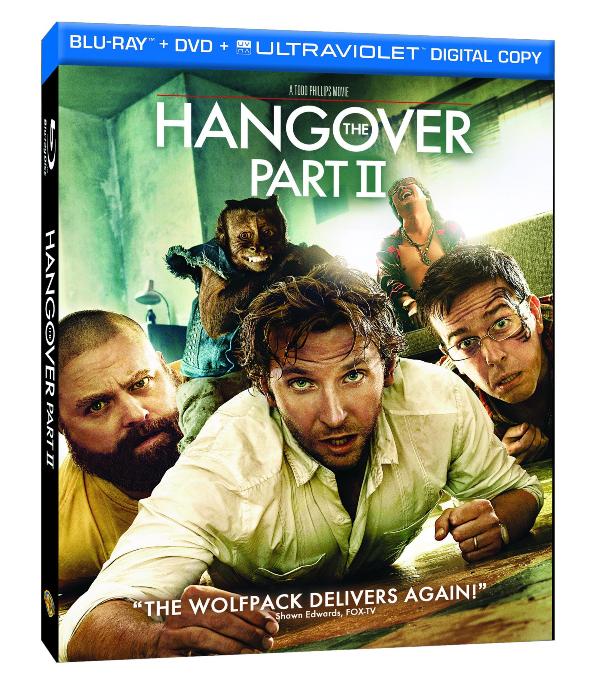 The Hangover was an awesome movie. Everyone can agree to that. And it's not easy for a sequel to live up to the original, especially with comedies, but The Hangover Part II is every bit as awesome as the first film.
The sequel finds the wolf pack traveling to Thailand for Stu's wedding. With Stu still dramatized by the Vegas adventure that unfolded in the first film, he vows to keep his pre-wedding partying to a minimum. Two days before the wedding, Stu decides it's okay for him and the guys to drink one beer, and everything goes to hell. The guys wake up with a crew member missing, and they have to recreate the events that unfolded the night before. The Hangover Part II is not a fresh take or a new look. It's a familiar, fun ride that's worth repeating a bunch of times. Here's the trailer:
We went to the premiere and totally enjoyed this movie. Now we're partnering up with Warner Bros to give away two blu-ray combo packs to two lucky readers. The combo pack just went on sale yesterday. It includes a copy of the movie of DVD, blu-ray and an Ultra Violet Digital Copy.
To enter the giveaway, just follow us on Twitter and send us an email below telling us why you enjoyed the film. We'll pick two winners at random next Wednesday, December 14.
Good luck!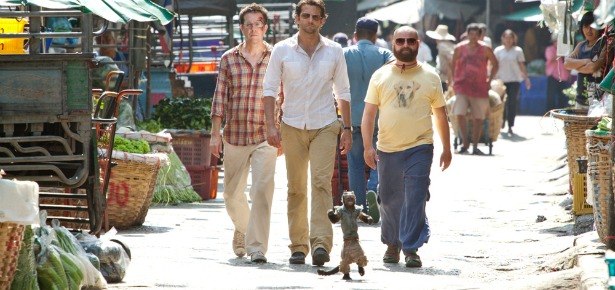 DeSean Jackson redeems himself. Vince Young shows his value. Seattle plays tough at home but they're just too banged up.
Philly -3
(0kay, so I whiffed on that Thursday Night pick. Turns out that there was no redemption for DeSean and no answer for Marshawn Lynch. On to the other picks…)
Buffalo is 4-1 at home. The Titans are finally running the ball well. A lot of the bad stuff you've seen from the Bills has come on the road. They actually looked pretty good before Stevie Johnson's boneheaded celebration last week.
Bills -2
Caleb Hanie can compete and Orton isn't ready to lead the Chiefs quite yet. Chicago wins at home.
Bears -7
Turns out Miami isn't all that bad, but neither are the Raiders. Despite all the injuries, Oakland still gets it done. The Raiders need this game more.
Raiders +3.5
Pittsburgh got a scare last week, but this divisional game is too important to take lightly. The Bengals will rise to the challenge, but not enough to win.
Steelers -6.5
The Browns can shut down passing games, but the Ravens don't need to rely on the pass to win.
Ravens -7
The Jets refuse to give up on their season. They're like the anti-Eagles. Rex Grossman has elevated his play a bit, to the point where this team might still win a couple games. But the Jets are a streaky, emotional team. They'll continue their winning ways.
Jets -7
It's a good thing the Texans don't need to throw the ball to win. Atlanta should have Michael Turner and Julio Jones ready to play, but despite containing big runners this season, the Falcons won't be able to contain Houston's ground game, even if its just a one-sided attack.
Texans +1.5
Josh Freeman is likely out for the Bucs. That opens the door for Cam Newton and company to get a much needed W.
Panthers +2
The Saints are in full on playoff mode. They look like the only team that can hang with the Packers in the NFC. The Lions were once intimidating, but they'll be without Suh and a resurgent Kevin Smith. It's a big spread, but Brees will help you cover.
Saints -9
I just can't bet against Tebow. Not saying I'm betting for him, but he's just got too much juju going on right now for you to bank on him losing. He won't exploit the Vikings' biggest weakness, but he's just got that winningness factor that you have to love.
Broncos -1
It's been a lost season for St. Louis. After losing the the Battle of the Brothers Harbaugh, the 49ers aren't thinking playoffs. They're thinking about pounding their next opponent. And pound them they will.
Niners -13.5
Kevin Kolb is back, but it doesn't matter. This team can't expect monster results from Beanie Wells every week. I like the Cowboys in this spot.
Cowboys -4.5
The Giants can bounce back from their Monday Night beating, but not against the best team in football.
Packers -6
New England will likely crush the Colts, but a 20 point spread is ridiculous. It makes you want to look for a reason – any reason – to pick Indy. I can't find that reason.
Pats -20
Man the Chargers suck, but things are actually more dysfunctional in Jacksonville. They have no more corners, a new owner and 100 percent less Del Rio. Rivers finally has a game to remember.
Chargers -3
Week 12: 8-8
Season: 100-71-10
We've been selected by Crown Royal to participate in an online gift receiving/stealing contest with a bunch of other cool sites. Other sites have received cool stuff like iPads and Kindle Fires and Crown parties with friends.
We are up next and we need to decide if we should open our gift or steal someone else's.
Our hint: Thought 2011 went fast? You ain't seen nothing yet
That's the message that appears on our custom embroidered purple Crown Royal bag. Whatever gift we end up with will also go to a lucky reader!
So what should we do? Hijack someone else's gift or see what's inside our bag?
You can follow all the action on Twitter by checking out #PassTheCrown.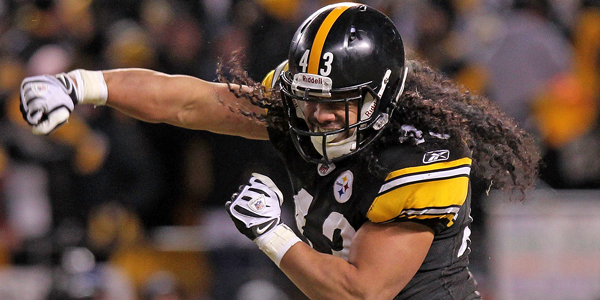 I'm traveling in Australia so this week's picks are lean and mean:
Green Bay -6.5 At Detroit
Pick: Packers -6.5
At Dallas -7 Miami
Pick: Cowboys -7
At Baltimore -3.5 San Francisco
Pick: Niners +3.5
At St. Louis -3 Arizona
Pick: Rams -3
At NY Jets -9 Buffalo
Pick: Jets -9
At Cincinnati -7 Cleveland
Pick: Bengals -7
Houston -3.5 At Jacksonville
Pick: Texans +3.5
Carolina -3 At Indianapolis
Pick: Panthers -3
At Tennessee -3 Tampa Bay
Pick: Bucs +3
At Atlanta -9.5 Minnesota
Pick: Falcons -9.5
At Oakland -4 Chicago
Pick: Raiders -4
At Seattle -3.5 Washington
Pick: Seahawks -3.5
New England -3 At Philadelphia
Pick: Pats -3
At San Diego -6 Denver
Pick: Denver +6
Pittsburgh -10.5 At Kansas City
Pick: Steelers -10.5
At New Orleans -7 NY Giants
Pick: Saints -7
Week 11: 6-7-1
Season: 92-63-10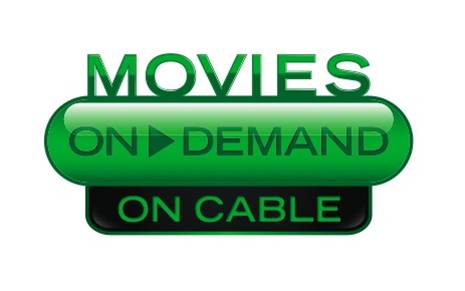 Movies On Demand is a service that caters to people who love convenience and watching new releases when they're actually new. Sure, Netflix has its perks, but navigating through the Watch Instantly section can be a nightmare. When Netflix lists new releases, they're called "New Arrivals." So for every new release like Limitless, you five other movies like Death Becomes Her, Blown Away, The Peacemaker or some flick you've never heard of staring Casper Van Dien. Not exactly the freshest batch of films around. Plus, if you pay for premium cable channels, the movies on Neflix tend to be the same movies that you see on Starz, Showtime, Cinemax, etc.
The home movie rental industry just ain't what it used to be. Gone are the days of Blockbuster lines and mom and pop video shops. For today's home movie rental enthusiast, instant gratification is the name of the game. If you're looking to watch a movie at home, you want the latest titles, and you don't want to scan through useless selections or pay a monthly fee. This is where Movies On Demand comes in handy.
MOD gets tons of new releases out to you quickly, sometimes weeks before these titles are available on Netflix or Redbox. The service offers a huge library of independent films that sometimes premiere on MOD before they're even released in the theaters. If you like classics, you'll find 1000s of your old favorites starting at $1.99. But the best part about Movies On Demand is that it's just so damn easy. Pick a movie, press a button on your digital cable remote, and you're good to go. MOD also has two Facebook apps that you can check out – Click Your Flick and List It.
To get the word out about Movies On Demand, we're giving away a prize pack that includes a $100 Best Buy Gift Card and movie studio swag. Here's what's coming up on MOD:
New This Week
Conan The Barbarian
Super 8
December Titles
Friends with Benefits
Cowboys & Aliens
The Hangover 2
The Help
Kung Fu Panda: The Kaboom of Doom
Mr. Popper's Penguins
The Smurfs
To enter the giveaway, just follow us on Twitter and send us an email below telling us which upcoming film on MOD interests you the most. We'll pick a winner at random next Monday, November 28.
Good luck!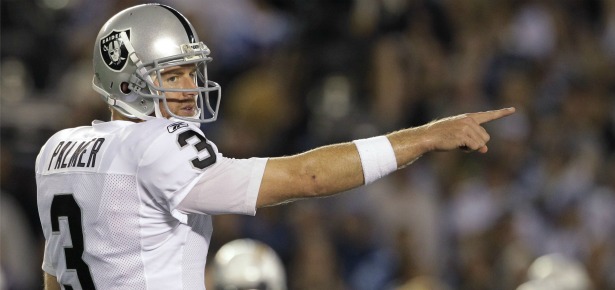 NY Jets -4.5 At Denver
Oh that Tim Tebow, so magical, so unconventional, so unable to complete more than a handful of passes a game. Denver's tailored their entire offensive approach to the guy. Sometimes it works, sometimes it doesn't. If McGahee's out, it's going to be hard for Denver to hang with the Jets. The Broncos are still in the playoff race in the dismal AFC West, but they'll take a step back this week.
Pick: Jets -4.5
At Atlanta -6 Tennessee
The Titans bounced back big time and brought the Chiefs back down to reality last week. I don't think they can handle the Falcons at home though. Remember what Houston and Pittsburgh did to this team? It's one thing to hang with teams that aren't all that explosive offensively, but the Falcons, who are coming off a crucial overtime loss to the Saints, are going to bring the Titans back down to Earth.
Pick: Falcons -6
At Miami -2 Buffalo
Since when did Reggie Bush morph into a pro version of his former college self? And what the hell happened to the Bills? The Buffalo bandwagon is beyond empty after the Bills went 1-3 in their last four games (with the one win coming against a horrendous Redskins team). How will the team respond after losing by 37 to Dallas? Coach Chan Gailey said his team is "more of a pretender than a contender" at this point. The Fins have won two in a row and the Bills have lost two in a row. Something's gotta give here. I feel like the Miami magic can't be sustained, and I think the Bills are due for a W.
Pick: Bills +2
At Baltimore -7 Cincinnati
In Week 7, Ray Rice received only eight carries and the Ravens lost on the road to the lowly Jags. You'd think the Baltimore brain trust would avoid skimping on the Rice carries going forward, but last week, Rice logged only five rushing attempts, and you guessed it, the Ravens lost on the road to an inferior team. That just can't happen. This guy's your best skill player and needs to be a big part of the game plan. The Bengals D holds teams to just 86.8 rushing yards a game, but so what. Expect large servings of Rice in this matchup, defense be damned. The Bengals are hitting the tough/most-important part of their schedule. They lost to Pittsburgh last week and they almost lost AJ Green in the process. Even if Green does suit up, I think the Ravens are due for a rebound game at home, and memories of Cincy's recent division lead will soon be erased for good.
Pick: Ravens -7
Jacksonville -1 At Cleveland
Cleveland's offense is so very, very hard to watch. The Jags aren't exactly lightening it up, but the Browns are just allergic to touchdowns. If Jacksonville can find the endzone, even once, it'll probably be enough.
Pick: Jags -1
At Minnesota -1.5 Oakland
Carson Palmer is making Hue Jackson look like a genius. The Vikings can't stop anybody. Palmer's going to have a huge game. He's got a good thing going with Denarius Moore, and even if DMC is sidelined, Michael Bush is a more than suitable sub.
Pick: Raiders +1.5
At Detroit -7 Carolina
Stafford had a meltdown game last week. He broke a finger, but he's been practicing and is expected to play against the Panthers. Maurice Morris hasn't been that bad filling in for Jahvid Best. He has to like his chances this week, going up against the 28th ranked run defense in the league. The Panthers looked flat last week, but they should be able to put up more points on Detroit. I think there will be a ton of scoring opportunities in this game, but Detroit will pull ahead and run it out.
Pick: Lions -7
At Green Bay -13.5 Tampa Bay
Just go ahead and pick the Packers. The spread is pretty irrelevant. They'll cover, bro.
Pick: Packers -13.5
Dallas -8 At Washington
The Cowboys are clicking. The Skins aren't. There's just too many weapons for Dallas and not enough firepower for Washington. Sure both defenses aren't pushovers, but I like the Cowboys to win this important division matchup.
Pick: Cowboys -8
At San Francisco -9.5 Arizona
The spread's a bit high, but the Niners are really good at covering this year. Like, amazingly good. San Francisco is 8-0-1 against the spread this season. That's the longest unbeaten ATS streak to start a season since 1980. The Niners are going to take the run game away and force Skelton to throw the ball. He may connect with Larry Fitzgerald for a few amazing catches, but that just won't be enough. Don't be afraid of the big spread.
Pick: 49ers -9.5
At St. Louis -2 Seattle
Seattle showed up at home and took down the Ravens. The Rams aren't top-tier competition, but the Seahawks don't win games on the road (that Week 5 matchup against the Giants being the exception). Look for the Rams offense to show a bit more spark this week as the team looks for their third win in four games.
Pick: Rams -2
At Chicago -3.5 San Diego
Philip Rivers has been a turnover machine, and now he's missing half of his offensive line. Julius Peppers should have a big day. The Chargers are riding a four game losing streak while the Bears have won four in a row. I don't think San Diego is just going to roll over here, but Chicago's playing good ball all around and the Chargers are not.
Pick: Bears -3.5
At NY Giants -3 Philadelphia
Will Vick play or not? Does it matter? The Eagles are no longer relevant, but the Giants still have a bunch to play for. With the Cowboys surging, the Giants need a W to maintain their lead in the NFC East. The Eagles may put up a good fight, but this game is more important to the Giants.
Pick: Giants -3
At New England -14 Kansas City
Maybe this Palko kid can play, maybe not. But if you take a guy who's attempted 13 career passes and you put him in a primetime matchup against a New England team that dominates at home and is coming off a big divisional win that snapped a two game losing streak, I'm going to lean towards the Pats, even with a two touchdown spread.
Pick: Pats -14
Week 10: 10-6
Season: 86-56-9