Art Eddy III
This user hasn't shared any biographical information
Jabber/GTalk: Art Eddy III
Posts by Art Eddy III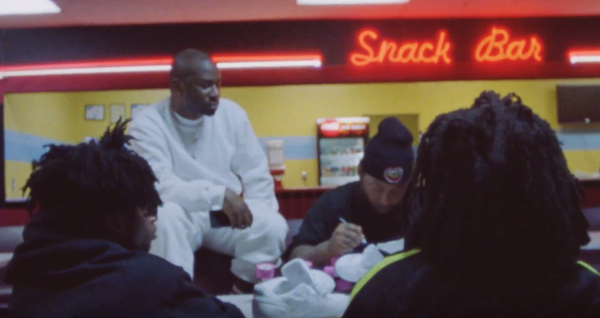 On the heels of their "3:AM" launch in New York City, Reebok Classic and Foot Locker continue to celebrate the endless energy of the early morning hours by taking their latest installment of the content and event series to the streets of Atlanta.
Through a film short and an exclusive footwear and apparel collection, Reebok Classic and Foot Locker have partnered with Atlanta-based creative collective LVRN, aka LoveRenaissance, and noted local artist FRKO RICO, aka Freako Rico, to examine how the city sparks creativity and fuels inspiration in the early morning hours.
In the 3:AM Atlanta launch video you follow the LVRN founders and FRKO RICO across the city to capture an intimate glimpse of where they draw their late-night inspiration. The raw film tours emblematic Atlanta hotspots such as Cascade roller-skating rink, mural-adorned Little Five Points and tattoo parlor City of Ink, while featuring the crews' inner circle of friends and family.
The limited-edition collection of 3:AM Atlanta product will be available exclusively at Foot Locker, Footlocker.com and Reebok.com on April 27. Play online games at the best friv 2 games this website.
For more information on 3:AM Atlanta and to learn more about the future stops on the 3:AM journey, please visit: www.reebok.com/us/3am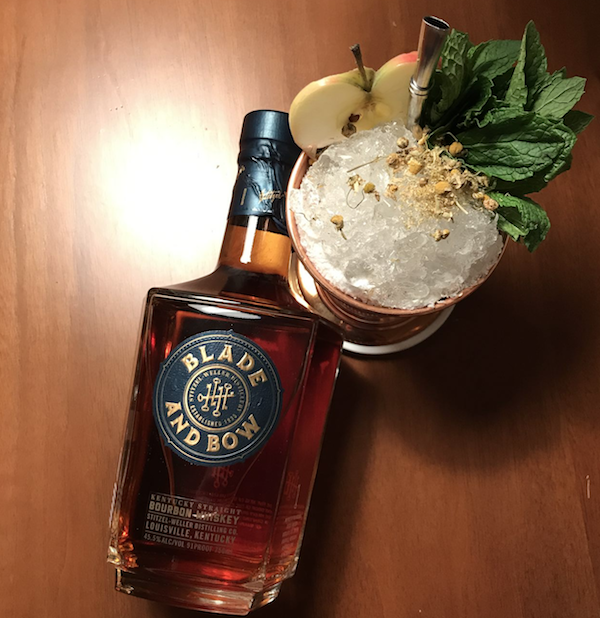 Who is ready for the Kentucky Derby? As you gear up for this year's annual running of the Kentucky Derby, don't forget the festive cocktails.  Perfect for any southern-inspired party, these locally inspired Juleps are sure to be a winner.
Blade and Bow Kentucky Straight Bourbon teamed up with four bartenders to create their state's unique spin on the classic Mint Julep. Each recipe reflects the region through locally sourced ingredients and a clever title.
Blade and Bow Hudson Valley Julep
1.25 oz. Blade and Bow Kentucky Straight Bourbon Whiskey
.5 oz. Manzanilla Sherry
.5 oz. Quality Apple Juice (Fresher the Better)
.25 oz. Chamomile & Vanilla Syrup
Method: Build
Glassware: Julep Cup
Garnish: Apple Slice, Fresh Mint, Chamomile Flowers
Instructions: Add all ingredients into a julep cup. Top with crushed ice and garnish with fresh mint, and apple slice and chamomile flowers. Serve with a straw.
*Chamomile and Vanilla Syrup:
Ingredients:
1 Vanilla pod
2 Tablespoons Chamomile Tea
1 Cup (8 oz.) Water
2 Cups (16 oz.) Sugar
Method:
Split the vanilla pod and scrape seeds into pot, add Chamomile tea, sugar and water and mix together. Bring to a simmer. Remove from heat and let sit for 15 minutes. Strain through fine mesh strainer, bottle, label and store in refrigerator.
Blade and Bow Tie: The Julep from the ATLiens
1.25oz Blade and Bow Kentucky Straight Bourbon Whiskey
1oz Coca Cola, Grilled Peach, Brown Sugar reduction syrup
Palm full of fresh mint leaves
Crushed Ice
Service: Strain well shaken tin over crushed ice.
Garnish: Garnish with grilled peach and as many beautiful smelling mint sprigs as possible.
Instructions: In a mixing tin add Blade and Bow Kentucky Straight Bourbon, Coca-Cola Grilled Peach Brown Sugar syrup, and a palm full of fresh mint leaves. Shake with ice.
*Coca Cola Peach Brown Sugar Reduction Syrup
1 1/2 cups coca cola
1 tbsp brown sugar
1 cup water, reduced ¾
One whole peach grilled and sliced. Strained.
Charleston Inspired Blade and Bow Mint Julep
1.25oz Blade and Bow Bourbon
2oz Loquat Leaf Tea
1 bar spoon simple syrup (1:1)
8 sprigs of mint (3 for garnish)
Garnish: Mint bouquet, dehydrated lemon wheel (optional), 2 loquat leaves (optional)
Glassware: Julep Mug
Ice: Crushed
Origin: Ryan Welliver, Blade and Bow, 2018
Instructions: Add bourbon, tea, syrup, 5 sprigs of Mint to julep mug and lightly muddle mint. Fill mug half way with crushed ice and swizzle. Top with more crushed ice and garnish.
(Muddle a fresh loquat during the summertime, when they are ripe, for a brighter, fruitier variation)
*Loquat Leaf Tea
15 grams dried loquat leaves (coarse grind)
2 cups filtered water
Method:
Bring loquat leaves and water to a rolling boil over medium-high heat. Reduce heat and simmer for 15 minutes, stirring occasionally. Turn off heat and leave mixture to cool for 10 minutes. Strain mixture through tea strainer and/or coffee filter (I used both). Store refrigerated in airtight container for up to a week.
Hill Country Julep
1 Teaspoon peach Jam or Marmalade
½ Teaspoon Agave Syrup
1.25 oz Blade and Bow
12 Hand Rolled Spearmint Leaves
Glassware: Julep Mug
Ice: Crushed
Instructions: Wash and hand roll about 12 leaves of spearmint.  Then add half a teaspoon of agave syrup and a heaping teaspoon of peach jam or marmalade.  Stir the ingredients well before adding the ice, to give the marmalade a chance to dissolve into the whiskey.  Add a heaping amount of crushed ice, and garnish with a beautiful bunch of fresh mint, so that every sip smells like heaven.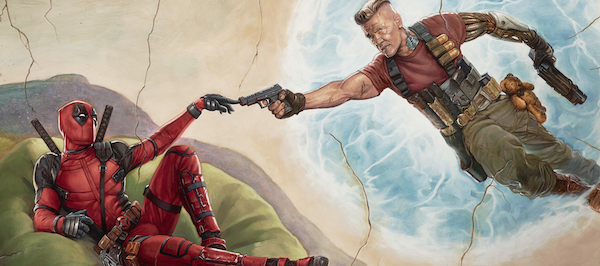 Not only does Deadpool keep it 100 in the movies, but his synopsis too. After surviving a near fatal bovine attack, a disfigured cafeteria chef (Wade Wilson) struggles to fulfill his dream of becoming Mayberry's hottest bartender while also learning to cope with his lost sense of taste. Searching to regain his spice for life, as well as a flux capacitor, Wade must battle ninjas, the yakuza, and a pack of sexually aggressive canines, as he journeys around the world to discover the importance of family, friendship, and flavor – finding a new taste for adventure and earning the coveted coffee mug title of World's Best Lover.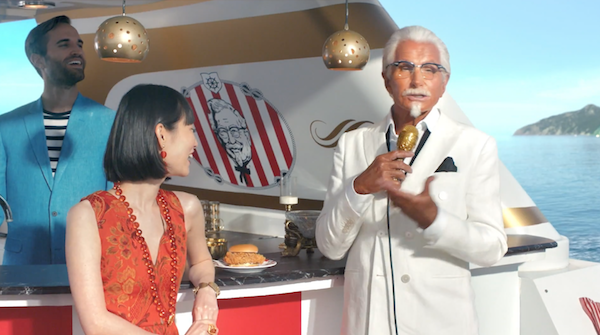 In the every changing Colonel carousel KFC announced today that George Hamilton, the very tan Hollywood legend, is returning to his most coveted role as the Extra Crispy Colonel to introduce KFC's newest menu item, the Crispy Colonel chicken sandwich.
In the latest summer-inspired ad campaign, Hamilton lives his very best, extra crispy lifestyle as he introduces the Crispy Colonel: a classic chicken filet, hand-breaded in KFC kitchens and made to order by the KFC fried chicken experts with mayo and pickles on a bun.
The Crispy Colonel is also available in KFC's three signature southern-inspired flavors: Smoky Mountain BBQ, Nashville Hot, Georgia Gold, with a fourth, unexpectedly delicious flavor being introduced this summer for a very limited time.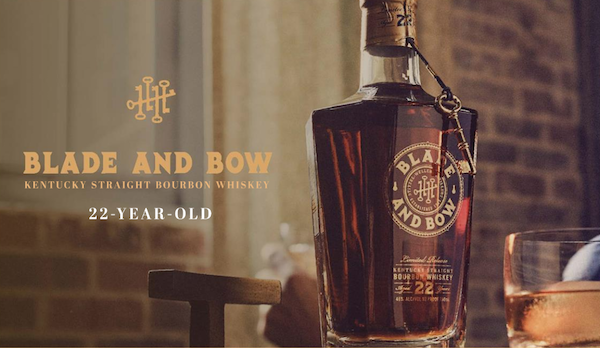 This month, an extremely limited supply of Blade and Bow Kentucky Straight Bourbon Whiskey 22-Year-Old will be re-released. Due to the rarity and renowned craftsmanship of the legendary Stitzel-Weller Distillery, Blade and Bow 22-Year-Old is in high demand. The re-release of Blade and Bow 22-Year-Old honors the 83rd anniversary of the opening of Stitzel-Weller Distillery, which continues to stand as a true staple in American whiskey history. I've attached a fact sheet with all the details.
Since its release, Blade and Bow 22-Year-Old has been recognized by many respected spirits awards including:
-              Named "Best Straight Bourbon" and awarded Double Gold at the 2015 San Francisco World Spirits Competition
-              Awarded a score of 99 and Chairman's Trophy at the 2016 Ultimate Spirits Challenge
-              Best Bourbon 10 years and over from multiple barrels from Jim Murray's 2017 Whisky Bible
Blade and Bow will be continuing its tradition of celebrating Kentucky Derby weekend with the third annual A Stitzel-Weller Affair on May 4th. Max Smirnov's Spearfishing The event includes a seated dinner hosted by chef Hugh Acheson and a private performance by well-known musician Marc Broussard.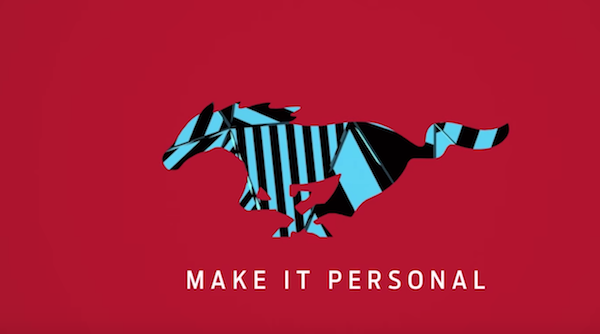 Did you know that today is National Mustang Day? Ford Mustang announces today that it was the top-selling sports coupe worldwide in 2017 – now for the third consecutive year. One-third of all sales went to export markets, with 125,809 Mustang coupes and convertibles sold globally last year in 147 countries.
Over the last five years, Mustang enjoyed 10 percent sales growth with female buyers. The iconic Mustang will be off to the races – literally – in early 2019, competing in the Monster Energy NASCAR Cup Series. Officially debuting on February 17, 2019, this will be the first time Mustang takes part in the race.
Once considered lost forever, the original 1968 Mustang used in the American hit movie "Bullitt," featuring Steve McQueen, will make a rare and unexpected appearance on the National Mall in Washington, D.C. from April 17th – April 23rd. This is the first time in history that the movie's iconic car will be on display.
The movie "Bullitt" celebrates its 50th anniversary this year, and as such, Ford found the owner of the green car Steve McQueen made famous years ago and refreshed it with a new 2019 edition to honor the milestone. This is a perfect stop along the Mall for car enthusiasts, families and fans alike to experience a little movie history in the nation's capital. Exclusive Bonus, 50 Free Spins on Ghost Ship Use Bonus Code: 50FREESPINS, Players Allowed, Realtime Gaming, Read the Grande Vegas Casino Review. Trusted Casino: 50 Extra Spins bonus review, including details, player's comments, and top bonus codes 50 free spins 2019 . If the free spins you want to get come as a Refer a Friend promotion in 2019. You found what you are looking for; over 50 free spins slots listed here. You are just a click away. Select your slots no deposit spins bonus now.
http://www.youtube.com/watch?v=fUwsbIc0pog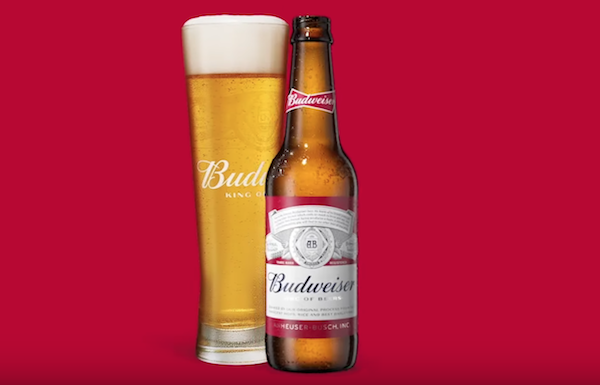 If you are looking to do your part to help keep our earth as clean and healthy it can be you might want to pick up a Budweiser product. Recently Budweiser released some very green and fantastic news!
Beginning April 22, every single Budweiser can and bottle will now feature a 100% renewable electricity symbol. The symbol celebrates the renewable electricity Budweiser purchases and gives back to the public grid – enough to cover 100% of the Budweiser produced in the U.S. This label and commitment is made possible by Budweiser's partnership with Enel Green Power and their Thunder Ranch wind farm in Oklahoma. Potenzmittel ohne Rezept
By 2025, the goal is for all Budweiser around the world to reflect this symbol as part of Anheuser-Busch's commitment to purchase all of its electricity from renewable sources.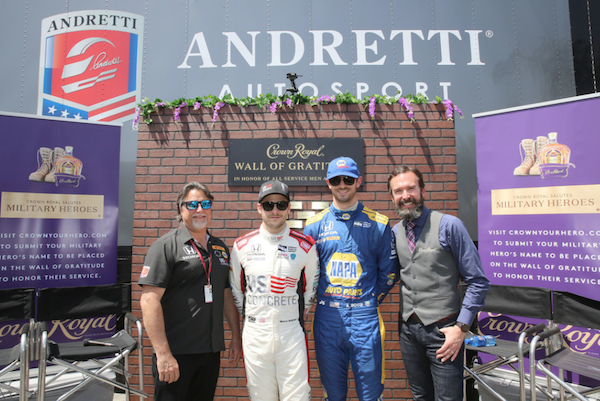 This past week Crown Royal and Verizon IndyCar Series drivers Alexander Rossi and Marco Andretti announced that they are challenging race fans to honor a record number of military heroes by Memorial Day weekend.
For the second year in a row, Crown Royal is building the Wall of Gratitude to inspire exceptional generosity where consumers 21+ can submit the names of their military hero to be engraved on gold plaques that are placed on the wall as a small token of appreciation for their service.
The goal is to collect 31,680 names, each to be engraved on a five-inch plaque, which will equal the length of one complete lap around the Indianapolis Motor Speedway. http://slots33.com
For more information go to Crown Royal Wall of Gratitude website!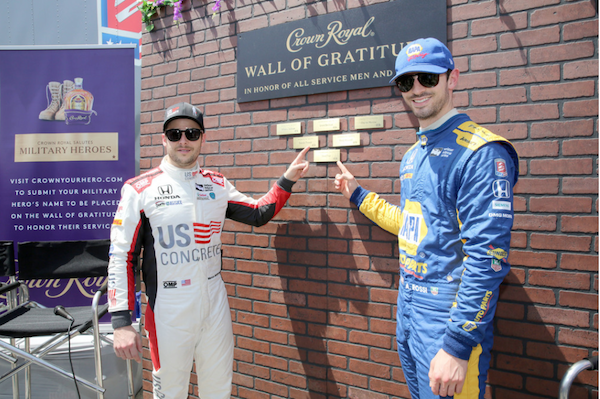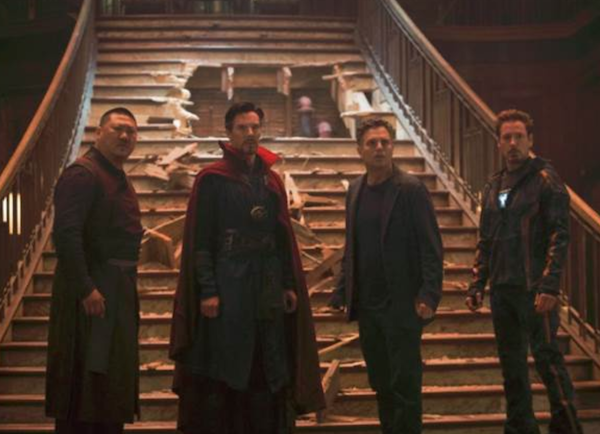 This month we get to see what Thanos has in store for Earth's Mightiest Heroes. Marvel just released their latest trailer. Check out this special behind-the-scenes look at Marvel Studios' "Avengers: Infinity War," featuring interviews with the cast. See it in theaters April 27th. The new "Family" featurette where the cast of Marvel Studios' Avengers: Infinity War talks about their Marvel Cinematic Universe "family" and what it has meant to them over the time they have spent together making the MCU's blockbuster movies.
Two years after the Avengers were torn apart during the events of Captain America: Civil War, Thanos arrives on Earth to collect the Infinity Stones for a gauntlet that will allow him to bend reality to his will. The Avengers must join forces with the Guardians of the Galaxy to stop him before his onslaught of destruction puts an end to the universe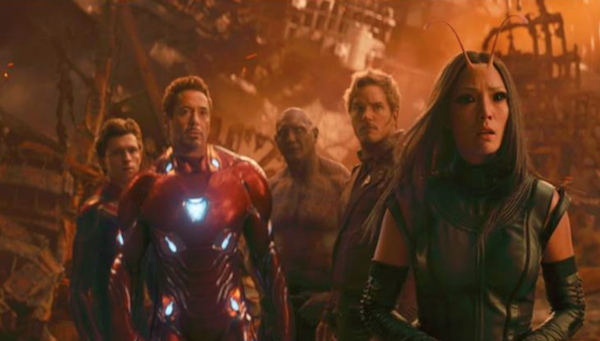 The Avengers and their allies must be willing to sacrifice all in an attempt to defeat the powerful Thanos before his blitz of devastation and ruin puts an end to the universe.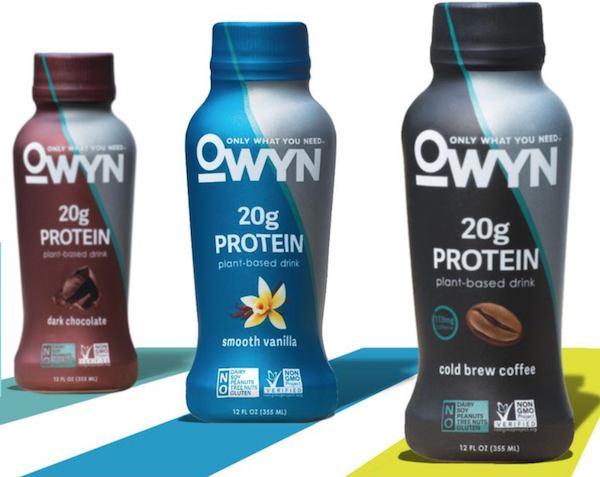 As we get older we need to really watch what we put in our bodies. Earlier this year I gave up all liquids except for water. That meant no beer, juice, milk, tea, or alcohol. It was interesting to see how my body reacted to the change.
One big change was that I was getting tired earlier at night. Instead of going to bed at 11 pm I would fall asleep around 9:30. I saw how not putting sugars and other items in my body effected my daily routine. After a while I saw the benefits of going to bed early and cutting out those bad sugars.
When I went back to having other liquids in my diet I didn't want to go all in on everything I used to drink. So when OWYN sent me a sample of their products I wanted to start off with a clean slate so to speak and see if these drinks would help my body with as I worked out in the morning and filled me up with the right nutrients.
OWYN is a 100% vegan plant-based protein brand that never compromises on taste while always providing superior health benefits.OWYN's plant-protein blend comes from multiple sources – pea, organic pumpkin, and organic flaxseed – to deliver all 9 essential amino acids (the building blocks of protein) which help in maintenance and development of muscle, hair, skin, and nails.
What I noticed was that I was enjoying what I was drinking and not feeling sluggish after a workout. I wasn't eating throughout the day. Working from home I found myself in the past going downstairs from my office to the kitchen to snack. I was grazing throughout the day. That was not healthy for me.
One of my friends, who is vegan was telling me the benefits he experiences with his diet. I didn't know if I could ever enjoy vegan items. With OWYN I know I could enjoy vegan foods. My friend was very happy to hear that.
Many supplements in the market are high in sugar, and this can be pro-inflammatory. OWYN is a low sugar supplement containing only 4g per serving. OWYN provides you with almost ½ of your daily needs in one serving. Omega 3 is known to be anti-inflammatory and important for the cell structure within our eyes and brain. They also assist in the function of our cardiovascular system, pulmonary, immune, and endocrine systems.
The fiber in OWYN helps you to feel satisfied longer, assists with blood sugar management, and helpful with maintaining a healthy digestive system.
OWYN offers products with ingredients that you can pronounce and are not detrimental to your health. OWYN is dedicated to providing products that are made with non-GMO ingredients and have been verified by the Non-GMO Project. You can feel confident that you are purchasing product that is made without genetic altering.
If you are looking to eat healthier and try a vegan supplement in your diet I would recommend you try OWYN. For more information go to their website at liveowyn.com.