Art Eddy III
This user hasn't shared any biographical information
Jabber/GTalk: Art Eddy III
Posts by Art Eddy III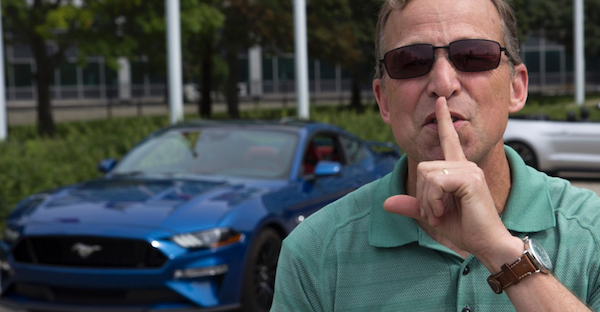 No matter where you live you are bound to have awesome neighbors and other ones you wish would move away. Have you ever had one call the cops on you because of your car's noise? Someone called the cops on Steve von Foerster. The former head of vehicle engineering for Ford Motor Company wasn't thrilled, but he understood why.
On an otherwise peaceful morning in his suburban Detroit neighborhood, von Foerster had just backed a Shelby GT350 Mustang out of his driveway. As the car's V8 engine thundered, an annoyed neighbor set aside their coffee cup and dialed 911.
Von Foerster had left before the officers arrived, and he didn't end up with a ticket. Nor did he get angry. What he got was an idea for the new Mustang.
"I love the sound of the V8, but it can be loud, and you can't annoy people like that in your neighborhood," said von Foerster, who now leads Ford's user experience team in product development. "It sounds so cool, but I thought, 'There has to be a way to give people more control over the engine's sound.'"
The experience fueled a discussion between von Foerster and fellow Mustang program team members that led to development of Quiet Exhaust mode and industry-first Quiet Start, known as "Good Neighbor Mode" among Mustang engineers. The new features on properly equipped 2018 Mustang GT vehicles allow drivers to keep engine sound at a minimum if they wish and to program quiet start-up times in advance.
While some sports cars offer active exhaust systems with on/off functionality, Mustang's Quiet Start is the first to allow scheduling of times. Using steering wheel-mounted thumb controls, drivers toggle through a menu in the instrument cluster to select when they want to fire up their Mustang GT without sharing the event with neighbors. For example, between 8 p.m. and 7 a.m., drivers can keep the peace by scheduling their car to start, minus the roar.
Both new Quiet Exhaust mode and Quiet Start features will be part of the available active valve performance exhaust system on the new Mustang GT, along with different exhaust volumes for Normal, Sport and Track modes, giving customers more choice than ever before.
"Active valve performance exhaust gives Mustang owners the best of both worlds – that classic Mustang sound, and the ability to not wake up your neighbors when you leave the house early in the morning or arrive home late at night," said Matt Flis, Ford exhaust development engineer.
Neighborhoods across the country should be thrilled. According to a recent poll by Ranker.com, loud engine revving ranks among the most annoying noises neighbors make, alongside other common nuisances including power tools, barking dogs and band practice. Only early-morning lawn mowing is more robustly despised. With new Quiet Exhaust mode and Quiet Start, Ford is doing its part to keep the peace.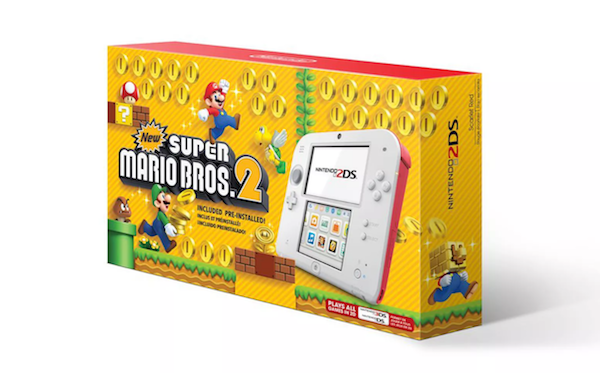 Nintendo keeps coming out with fantastic systems. I have been loving the Nintendo Switch and looking forward to checking out the Nintendo 2DS. On Aug. 25, a sleek white-and-red Nintendo 2DS system with the New Super Mario Bros. 2 game pre-installed is hitting store shelves at a suggested retail price of only $79.99. And just recently, the New Nintendo 2DS XL system launched in stores the same day as two awesome new games: Hey! PIKMIN, a new type of Pikmin game, and Miitopia, a charming, personalized adventure starring Mii characters. The Nintendo 3DS family of systems has thousands of games to choose from, including beloved franchises likeSuper Mario, Pokémon and The Legend of Zelda.
This fall is packed with a variety of new games (in addition to the existing library of games), which can be played on any system in the extended Nintendo 3DS family, including in 2D on Nintendo 2DS. Monster Hunter Stories, the next game in the hit Monster Hunter series, launches on Sept. 8; Metroid: Samus Returns, the return of legendary bounty hunter Samus Aran, launches on Sept. 15; and the wackiest Yo-kai adventure yet, YO-KAI WATCH 2: Psychic Specters, launches on Sept. 29. That's a month full of exciting adventures!
Monster Hunter Stories serves as an introduction to the popular franchise, which finds you discovering and customizing the skills of a wide variety of fantastical beasts. A free demo for Monster Hunter Stories will be available in Nintendo eShop on Nintendo 3DS on Aug. 10. In the meantime, fans can check out a new trailer and learn more information about the game by visiting http://monsterhunterstories.nintendo.com/.
Bounty hunter Samus Aran is back in the Metroid: Samus Returns game, a side-scrolling adventure full of hidden pathways and underground chambers that lead you into the depths of a hostile alien planet. The game features immersive 3D visuals, powerful weapons, and special moves and abilities. For more information about Metroid: Samus Returns, visit http://metroidsamusreturns.nintendo.com/.
Whether you or your family missed it the first time or want to fall in love again, the YO-KAI WATCH 2: Psychic Specters game delivers the full YO-KAI WATCH 2 experience and a variety of new features, including new Yo-kai to befriend, exclusive quests and the ability to hop on the Hexpress to a new resort area. Players who already own YO-KAI WATCH 2: Bony Spirits or YO-KAI WATCH 2: Fleshy Souls can also transfer their save data to pick up where they left off. For more information about YO-KAI WATCH 2: Psychic Specters and to see a new trailer, visit http://www.nintendo.com/games/detail/yo-kai-watch-psychic-specters-3ds.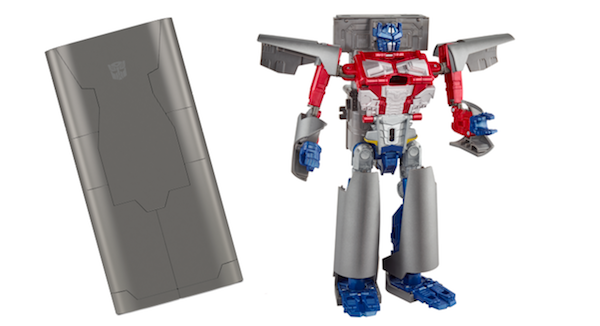 Lot of cool news coming out from HASCON. Hasbro revealed their HASCON exclusives last week. The exclusives include Black Series 6-Inch Clone Captain Rex and Legends Series 6-Inch Uncanny X-Force Deadpool. Here are some of the details on a few of the exclusives.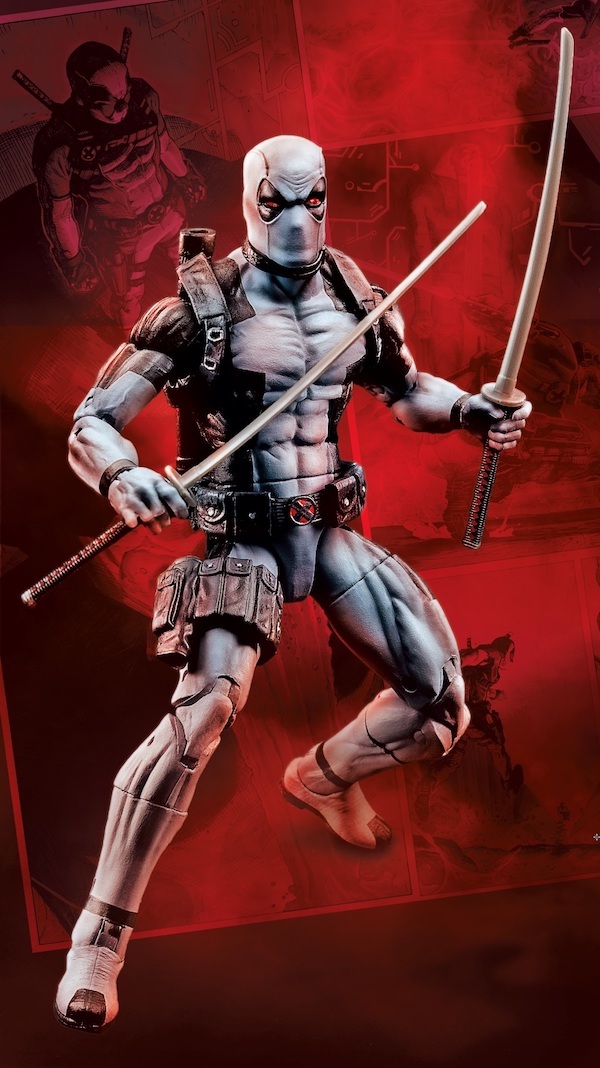 MARVEL LEGENDS SERIES 6-INCH UNCANNY X-FORCE DEADPOOL Figure
Join the infamous Merc with a Mouth on his next katana-wielding mission with this comic-inspired DEADPOOL Figure from the MARVEL LEGENDS SERIES! Showcasing his alternate UNCANNY X-FORCE outfit and outfitted with iconic accessories including two katana swords, a rocket launcher, three blasters, taco and alternate head, this collector grade DEADPOOL figure also features premium articulation and deco. MARVEL LEGENDS SERIES 6-INCH UNCANNY X-FORCE DEADPOOL Figure will be for sale during HasCon 2017. Following the convention, a limited number will be available on HasbroToyShop.com.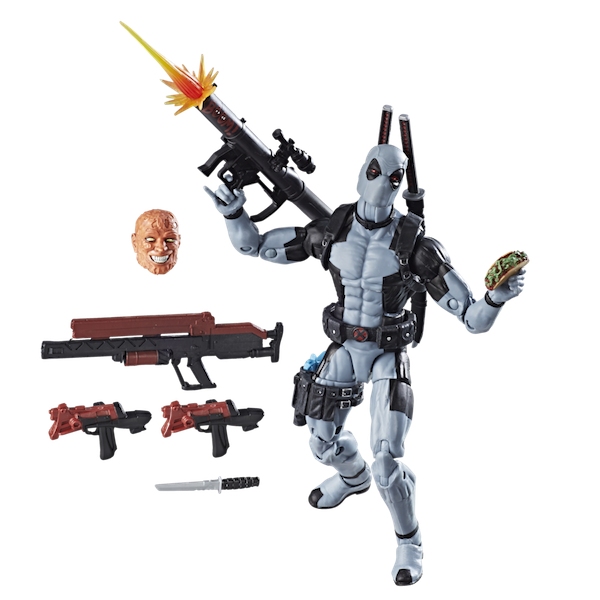 STAR WARS: THE BLACK SERIES 6-INCH CLONE CAPTAIN REX Figure
Pledge loyalty to the Republic and head into battle with the revered 6-inch CLONE CAPTAIN REX Figure from the STAR WARS: THE BLACK SERIES line! Featuring customized armor decos with distinctive blue markings inspired by the Star Wars: The Clone Wars series, this collector grade figure includes 28 points of articulation, four blasters, premium packaging, and a removable helmet revealing this fan-favorite character's incredibly sculpted face. Rescues, droid attacks, and the most exciting missions from a galaxy far, far, away are brought to life with this authentic figure. STAR WARS: THE BLACK SERIES 6-INCH CLONE CAPTAIN REX Figure will be for sale during HASCON 2017. Following the convention, a limited number will be available on HasbroToyShop.com.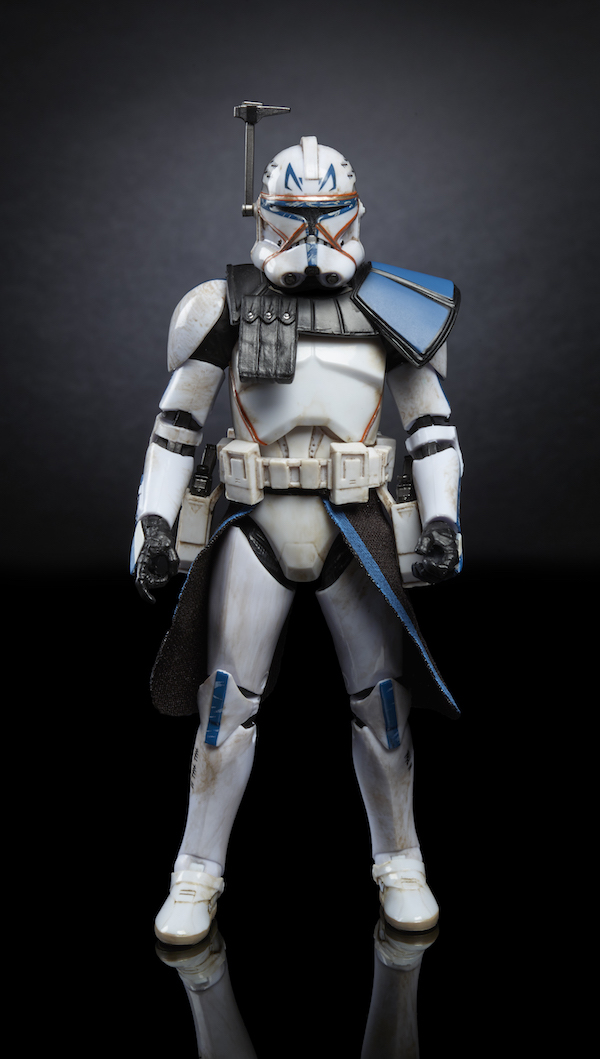 HASCON Exclusive Products Include the TRANSFORMERS Optimus Prime Converting Power Bank. HASCON guests will also have the opportunity to purchase a new early release TRANSFORMERS Generations Titans Return Arcee Special Edition Set and Star Wars: The Black Series 6-Inch Clone Captain REX Figure, which will be available for purchase for the first time at HASCON before landing at other major retailers.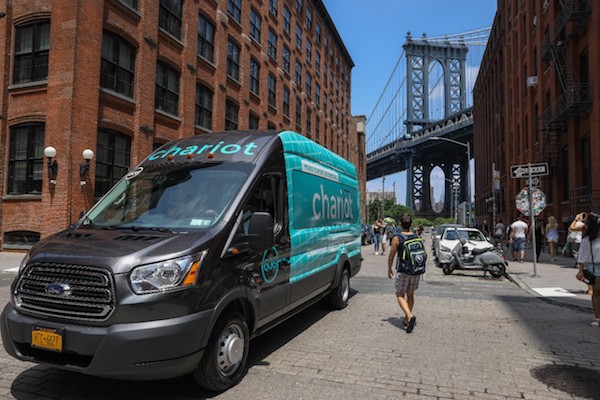 Getting around New York City can be tough. I know I used to work in the Big Apple for a bit and man let me just say that going from point A to point B was sometimes a headache. Ford is looking to change all of that. Ford is going to expand its mobility offerings. Ford Motor Company is launching its crowd-sourced shuttle service Chariot in New York City in August, aiming to provide new mobility solutions to consumers.
Chariot offers commuters, some of whom live in transit deserts – areas that are not within walking distance of public transportation – a new way of getting from point A to point B. During typical commuting times, Chariot shuttles will travel to busy areas where people work, then bring them back at the end of the day. Each Chariot comfortably accommodates more than a dozen people and guarantees seats for every rider.
"Our mission at Chariot is to provide reliable, safe and affordable transportation for as many people as possible," said Chariot CEO Ali Vahabzadeh. "We want to connect people more easily to where they want to go – whether they need help making it to a transit hub or live in an area underserved by public transportation."
New York is the latest market to get Chariot's service, which is launching with two pre-planned service areas in Manhattan and Brooklyn, at a flat rate of $4 per ride. People can create additional service areas through crowd-sourcing. By this fall, Chariot plans to have 60 vehicles operating in New York City.
Using Chariot is easy. Riders simply check the APP find commuter routes near them, then reserve a guaranteed seat as they head toward their assigned Chariot. Keeping the service affordable is a priority, and solutions such as WageWorks and commuter checks – which allow people to use pretax wages to pay for commuting costs – are fully compatible with Chariot use.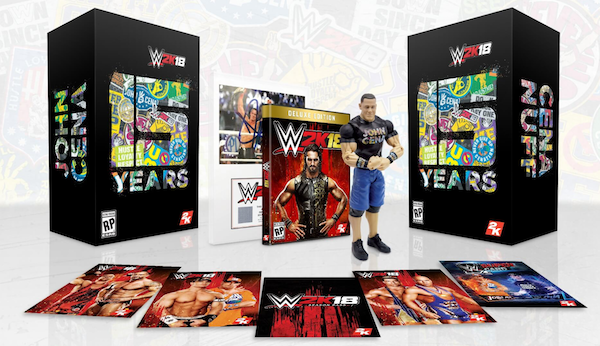 For those of you who love the WWE and the 2K Sports WWE game then you might want to check this out. 2K Sports is releasing the WWE 2K18 Cena (Nuff) Edition celebrates the amazing 15-year career of John Cena while incorporating his polarizing presence in the WWE Universe. Whether it's "Let's go, Cena!" or "Cena Nuff" chants and signs, John Cena elicits a powerful reaction. WWE 2K Universe members will be able to express either sentiment in this fully loaded package.
The WWE 2K18 Cena (Nuff) Edition will include:
Copy of WWE 2K18 Deluxe Edition video game, which includes the following items:
WWE 2K18 Season Pass digital content (details announced this fall);
Playable WWE Legends and John Cena Rivals: Batista and Rob Van Dam;
Playable John Cena Characters: ECW One Night Stand (2006) and WrestleMania 26 (2010);
Kurt Angle Pack: Access to WWE "American Hero" (2001) and ECW "Wrestling Machine" (2006) playable characters;
Exclusive premium packaging, including a unique cover sleeve;
Exclusive Mattel John Cena / Cena Nuff action figure featuring alternate T-shirt options;
Fanatics Limited Edition Commemorative Plaque with a piece of the ring mat, as well as a hand-signed photo from John Cena, in celebration of winning his 16th WWE Championship at Royal Rumble;
WWE SuperCard limited edition in-game cards featuring John Cena, Batista and Rob Van Dam, as well as a Cena (Nuff) card back.*
Limited to 30,000 copies worldwide, the WWE 2K18 Cena (Nuff) Edition will be available exclusively on PlayStation 4 and Xbox One at participating retailers for a suggested retail price of $149.99.
Players who purchase the WWE 2K18 Collector's Edition will receive Early Access to their game copies and in-game bonuses beginning four days early on Friday, October 13, 2017. In addition, players who purchase the WWE 2K18 Deluxe Edition, available in both physical and digital varieties, will also receive Early Access to their game copies and in-game bonuses – including all Cena (Nuff) Edition digital content – beginning four days early on October 13, 2017 on PS4 and Xbox One. WWE 2K18 will release on October 17, 2017 on PS4 and Xbox One, as well as in Fall 2017 on Nintendo Switch.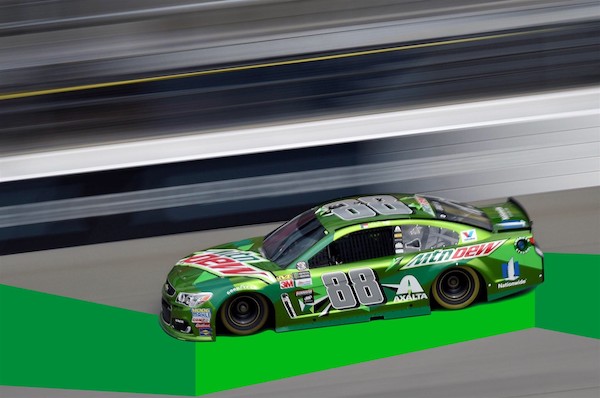 Hey NASCAR fans! MTN Dew is looking to hook you up with a ride with Dale Earnhardt Jr.. As he approaches the final races of his epic career this fall, Dew is inviting fans to help celebrate Dale Jr.'s final race at Talladega Super Speedway in his last No. 88 Mountain Dew Chevrolet this fall (Oct. 15), giving DEW Nation and Jr. Nation the chance to ride along with him at Talladega via a customized DEW paint scheme.
You can enter to have your name placed on the paint scheme through a customized site – www.RideWithJr.com. Registration will be open for up to 100,000 fans to have their names on the car, and fans will receive an email and be able to check the site this fall to see where their name will be placed on the No. 88 Mountain Dew Chevrolet.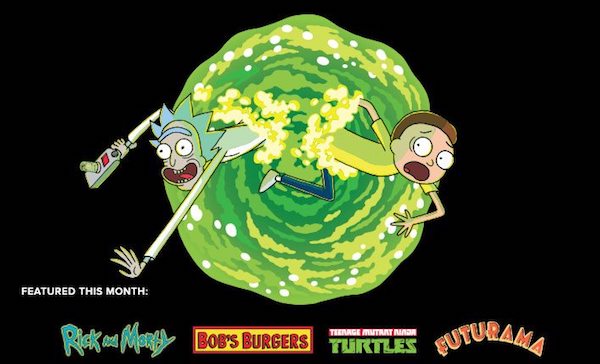 Loot Crate's July theme was Animation. In this month's crate was items from Bob's Burgers, Rick and Morty, Futurama, and Teenage Mutant Ninja Turtles. Supervising director Bernard Derriman of Bob's Burgers had an interview in the Loot Crate magazine is a very good read.
There is a Bob's Burgers Burger Box that contains 25 cards with recipes from The Bob's Burgers Burger Box. Written by Loren Bouchard and the writers of Bob's Burgers. The Animation Loot Pin depicts Gene in the burger mascot costume. There was also a Futurama Slurm koozie 2-pack. It seems that food or the kitchen was a secondary theme in this month's create.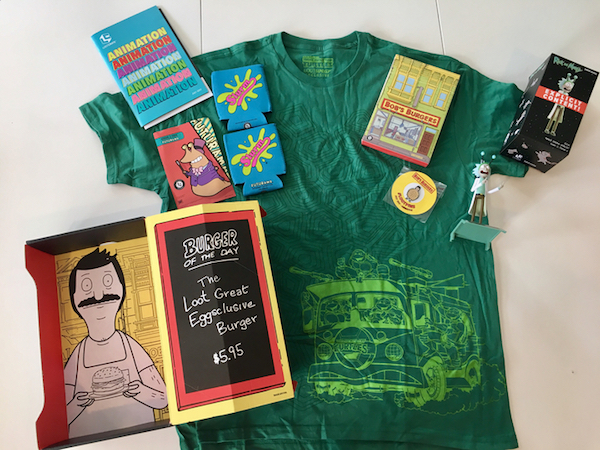 The item that was hilarious was the Loot Crate's exclusive Rick and Morty "Peace Among Worlds" figure, which depicts Rick giving you two fingers! This will be a piece in my office that will be a conversation starter for sure.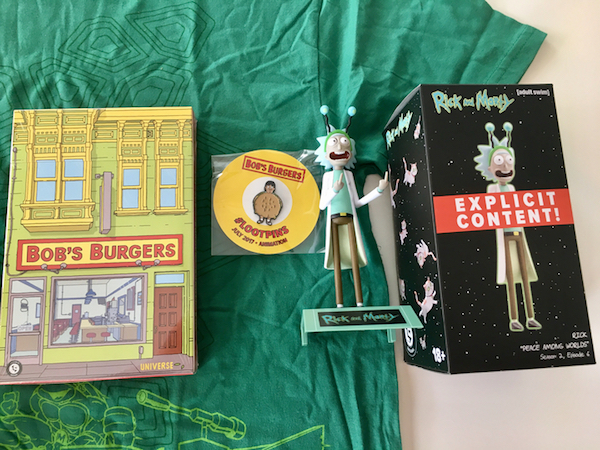 The shirt for this month's theme of Animation is the exclusive Teenage Mutant Ninja Turtles turtle van tee. It is a throwback to the animated series when I was a kid.  The shirt features a turtle shell pattern. what is the best cell phone tracking software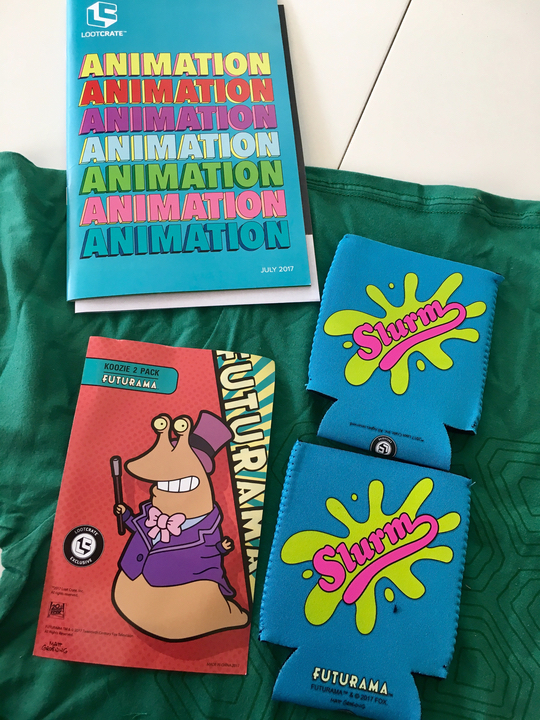 Like what you see? Get a subscription. August's crate features items from Lord of the Rings, Adventure Time, and The Legend of Zelda. Make sure you subscribe by 8/19 at 9pm PST to get August's crate!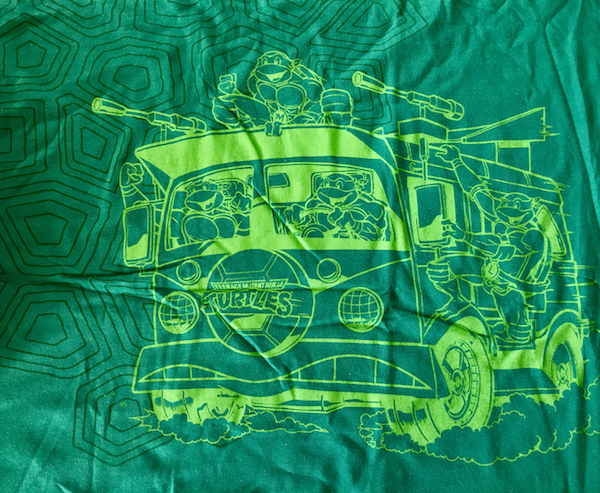 There are different themed crates as well. There is a Loot Anime, Loot Gaming, Loot Pets, Firefly, and LVLUp. They even have limited edition Star Wars and Call of Duty crates. You can pick out the best one that fits your style and your budget. Go to www.lootcrate.com for more info on each one and to start your subscription today!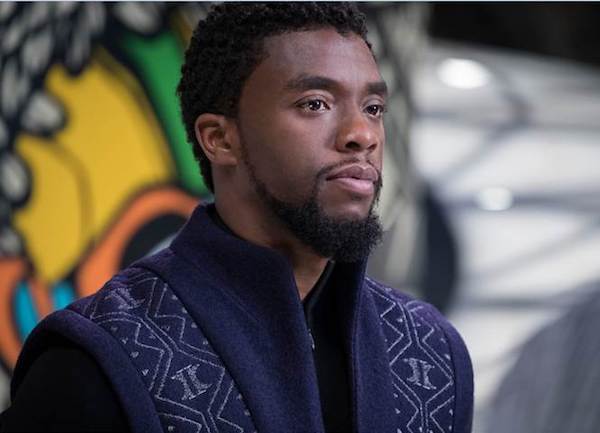 February can't come here fast enough. That is when we get to see the highly anticipated film Black Panther comes out. Last week at the San Diego Comic Con Marvel released some new images from the film. Marvel Studios' Black Panther follows T'Challa who, after the death of his father, the King of Wakanda, returns home to the isolated, technologically advanced African nation to succeed to the throne and take his rightful place as king. But when a powerful old enemy reappears, T'Challa's mettle as king—and Black Panther—is tested when he is drawn into a formidable conflict that puts the fate of Wakanda and the entire world at risk. Faced with treachery and danger, the young king must rally his allies and release the full power of Black Panther to defeat his foes and secure the safety of his people and their way of life.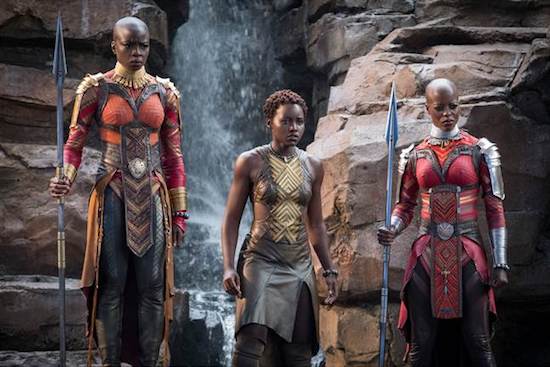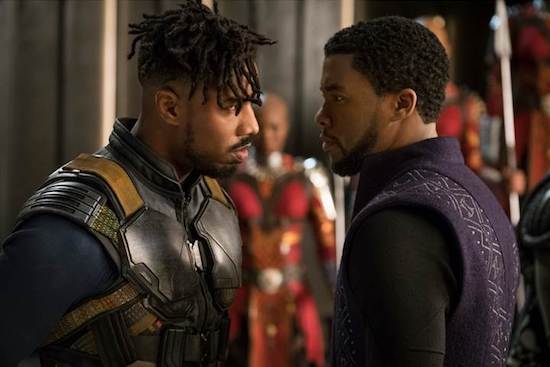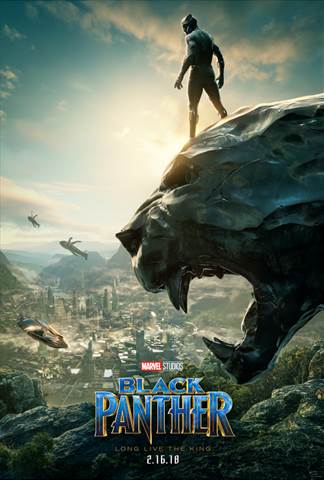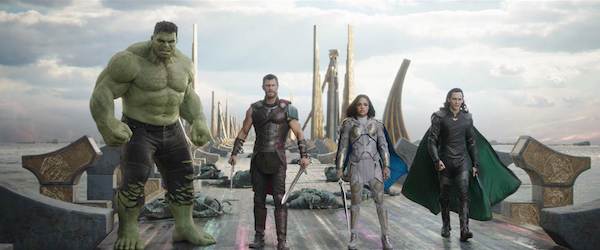 One of the best things to come out of San Diego Comic Con has been the Marvel movie trailers. This past week we got to see another trailer for the latest Thor movie. In Marvel Studios' THOR: RAGNAROK, Thor is imprisoned on the other side of the universe without his mighty hammer and finds himself in a race against time to get back to Asgard to stop Ragnarok—the destruction of his homeworld and the end of Asgardian civilization—at the hands of an all-powerful new threat, the ruthless Hela. But first he must survive a deadly gladiatorial contest that pits him against his former ally and fellow Avenger—the Incredible Hulk! THOR: RAGNAROK is directed by Taika Waititi and returns Chris Hemsworth starring as Thor and Tom Hiddleston reprising his role as Loki. They are joined by Cate Blanchett, Idris Elba, Jeff Goldblum, Tessa Thompson and Karl Urban, with Mark Ruffalo and Anthony Hopkins.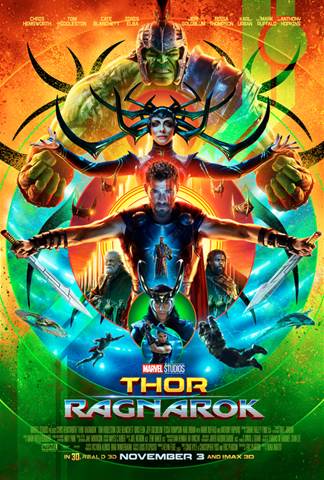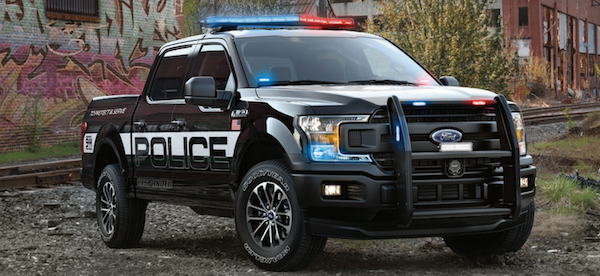 Ford just showcased the F-150 Police Responder. Capable of speeds up to 100 mph, the all-new F-150 Police Responder features a powerful and efficient 3.5-liter EcoBoost® engine and Ford SelectShift® 10-speed transmission, plus four-wheel drive for all-terrain police performance. The truck offers 375 horsepower and 470 lb.-ft. of torque – more than any other pursuit-rated police vehicle.
Based on the F-150 FX4 off-road model, the Police Responder's 145-inch wheelbase sits on a high-strength steel frame, and features Ford's high-strength, military-grade, aluminum-alloy SuperCrew body – giving it the largest passenger volume, payload and towing capacity of any pursuit-rated police vehicle. The truck features best-in-class front and rear shoulder and hip room, as well as rear legroom.
Additional F-150 Police Responder performance enhancements include a police-calibrated brake system with upgraded calipers and pad friction material, upgraded front-stabilizer bar for improved braking and handling and 18-inch alloy wheels with all-terrain tires. An upfit-ready interior features a column shifter with center-seat delete, heavy-duty cloth front seats with slim bolsters and anti-stab plates, vinyl rear seating and heavy-duty vinyl flooring for easy cleanup.
A high-output 240-amp alternator is included to support on-board electrical devices, along with a police-calibrated speedometer, and engine hour and engine idle hour meters. Underbody skid plates protect the truck from curbs and rough terrain. A standard class IV hitch gives F-150 Police Responder best-in-class towing capability of 7,000 pounds.
F-150 Police Responder joins the broadest lineup of law enforcement vehicles in the industry. From its Police Responder Hybrid Sedan – the first pursuit-rated hybrid police vehicle – and market-leading Police Interceptor Sedan and Utility, to the Special Service F-150 and Expedition, Special Service Police Sedan and Transit Prisoner Transport Vehicle, Ford offers the right vehicles for a variety of law enforcement needs.