Art Eddy III
This user hasn't shared any biographical information
Jabber/GTalk: Art Eddy III
Posts by Art Eddy III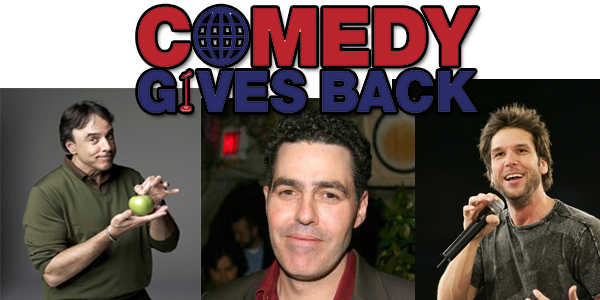 Comedy Gives Back a 24 hour international digital telethon takes place on Wednesday, November 6th with shows originating from New York City, Los Angeles, London and Sydney, Australia. The whole event will be streamed live to audiences around the world and across all internet-connected devices by way of Dailymotion.com, the leading global video destination.
Comedy Gives Back, now in its second year, is a social benefit enterprise that unites traditional and digital native comics to raise money through donations for a new charity each year with this year's charity partner being Malaria No More whose goal is to end deaths from malaria.
"We are so inspired by the comedy community who has rallied to help make our vision a reality to create a day of laughter, to raise money and awareness for Malaria No More," says Zoe Friedman, Co-Founder of Comedy Gives Back. "And with the telethon being distributed digitally, a donation to this worthy cause is simply a click away."
Comedy Gives Back will feature some of the best comedic talent from around the world including: Maria Bamford, Greg Berhendt, Adam Bloom, Jim Breuer, Ronny Cheing, Dane Cook, Rhys Darby, Dana Gould. Adam Hills, Marc Maron, Rove McManus, Eugene Mirman, Kevin Nealon and Iliza Shlesinger.
Tickets for the live stand-up shows go on sale today www.comedygivesback.com/tickets. The shows will take place at Gotham Comedy Club in New York City at 8PM (ET), opening night of the New York Comedy Festival; The Improv in Los Angeles at 8PM (PT) and 10PM (PT) (Comedy Juice Presents Comedy Gives Back); The Leicester Square Theatre in London at 10:15PM (GMT) and The Comedy Store in Sydney  at 7PM on November 7th (AEDT).
In addition to the 12 hours of global stand-up, the remaining 12 hours will consist of live hosted comedy blocks presenting video premieres and highlights from the leading digital comedy brands such as IFC, Earwolf, Cracked.com, Sideshow Network, and more. Confirmed live and taped talent includes Jimmy Kimmel, Kevin Pollak; Scott Aukerman and Comedy Bang Bang; Shira Lazar and What's Trending. These segments will be streamed live from The What's Trending Studios in Hollywood.
The Comedy Gives Back live-stream will be made available through Dailymotion's proprietary video player. Dailymotion will also be the sole distributor of the live stand up shows Video On Demand following the free 24 hour live-stream. VOD content will be available on November 9th.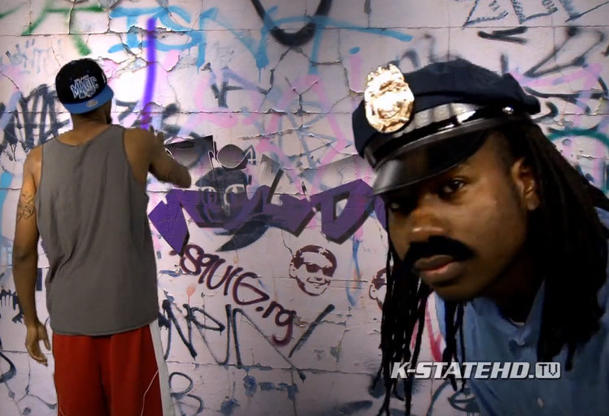 The Kansas State Wildcats created one of the best and most creative videos for Midnight Madness. They reenacted "The Fresh Prince of Bel-Air" intro. Shane Southwell played the Will Smith role and did a good job with his impression of the Fresh Prince.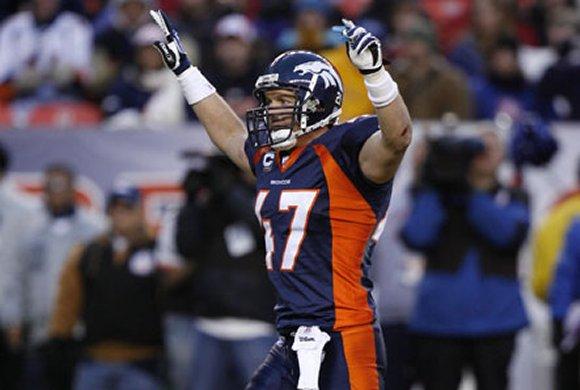 John Lynch played strong safety for fifteen seasons in the NFL. He played college football at Stanford University and entered the NFL in 1993.  Lynch made it to the Pro Bowl nine times and won a Super Bowl when he played on the Tampa Bay Buccaneers in Super Bowl XXXVII. He also played for the Denver Broncos.
You can now see him on FOX Sports covering NFL games as a color commentator. Besides football Lynch and his wife started up the John Lynch Foundation back in 2000. Their foundation is committed to developing leaders by encouraging dreams, providing programs that assist and motivate, and recognizing achievement and excellence.
I spoke with John about which teams he thinks will make it to the Super Bowl, his playing days, and his foundation.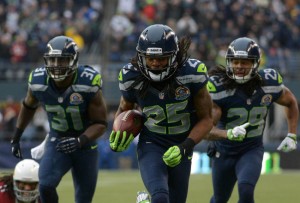 Art Eddy: You do an outstanding job on FOX covering the NFL. You covered the Seahawks and Colts game earlier this year. Both teams are doing well so far this year. Out of the two teams who has a better chance of getting to the Super Bowl?
John Lynch: With that questions I think that it is the Seahawks. I think that the Seahawks have a one of the deepest rosters in football. They have a tremendous home field advantage in Seattle. I see them as a team that is going to continue to get more and more healthy. They were missing three offensive linemen that are Pro Bowl type players. They were missing Zach Miller. Percy Harvin is coming back. I just think that team with the depth of their roster is a good as any in the league. It is a team that is going to get stronger as the season goes on.
Indy is a fine team. They won the game. It was a fine win for them. Andrew Luck just put that organization on his shoulders. It is like he said, 'Come follow me.' It is pretty special.
AE: Which team in the NFL is the overall top team in your opinion? Would it be maybe one of your former teams, the Denver Broncos?
JL: Yeah, I think so. From the start of the year I had Denver number one, Seattle at number two. I still feel like that. Denver, the depth of their roster is incredible as well as what John Elway has done out there. In a very short time he built a very, very thorough roster that can beat you in a number of ways. Then of course they got Peyton Manning.
Living in Denver I know a lot of people were worried that he was another year older, but what I can tell you is that he is another year healthier. Remember that he is a guy that underwent four neck surgeries. He had 37 touchdowns last year. His start to this year has just been unbelievable. I think you can contribute that to a number of things. Number one, his health. He is feeling better. Number two, you go get a guy like Wes Welker, the emergence of a guy like Julius Thomas at tight end, and it just creates that true pick your poison mentality. Who are you going to stop? You can't stop them all. It is a great roster.
AE: With all the adjustments that the NFL has made to make the game safer, what are your thoughts as a former safety?
JL: First of all I do appreciate that we have a commissioner. With Commissioner Goodell, where I have spent a lot of time talking to him on this issue, really genuinely cares. This is not just a PR stunt. He genuinely cares about the welfare of its players. He is doing everything he can to make the game safer.
In saying that I feel at times they go too far. They teach from the grassroots up with the Heads Up program that they are teaching to youth football. When they got guys who do it perfectly, they are still getting fined sometimes. What bothers me is that it is sometime based on the physicality of the hit. I look at a guy like Dashon Goldson down in Tampa. He is an excellent player. He just has a knack for hitting people harder than anyone else in the league. He is getting fined as a result on a play that isn't dirty. They are just very physically and very impactful.
That's why I think it crosses the line at some point. People know what they signed up for when they play this sport. Is it a dangerous game? Yes. Should we try make it safer? Absolutely, but I don't think you can cross the line where it isn't football anymore.
AE: Going back to your playing days in the NFL. You played for the Tampa Bay Buccaneers and the Denver Broncos. You won a Super Bowl while playing for Tampa Bay. From start to finish what are your memories of that game?
JL: I have talked to so many players that have won a Super Bowl. I think what I really look back on is more so the journey of that team than the game itself. What I do remember about the game is that it was the classic scenario. It was the number one offense in the Raiders with Rich Gannon, Jerry Rice, Tim Brown and all of those guys verse the number one defense.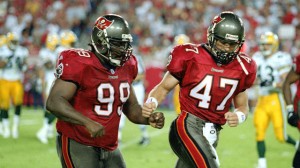 I think we had one of the best defensive units of all time. Everybody naturally gave the advantage to the offense. We were extremely confident that as soon as we beat Philadelphia and we knew that the Raiders were our matchup. In our mind we won the Super Bowl. We just felt very confident that we had what it took and we did.
On top of that I got to do it in my hometown where I grew up in San Diego. I had my family there. Those are some of the memories after the game to have my son down there with me, my wife, my parents, and my grandparents. It was really was a special day.
AE: What will you always take with you from your time playing in the NFL?
JL: People usually say the relationships, which is true, but what I found out is that those relationships still hold true today. I am still great friends with Ronde Barber. I still see him on a regular basis. Warren Sapp, Derrick Brooks, Mike Alstott, Brad Johnson, and all those guys are still in touch. Those relationships don't go anywhere.
What I miss and I think other players miss is the all-out competition each and every day. What you have done in the past does not matter. It matters what you do that day. Whether you are a rookie or if you are in your fifteenth year it is a constant proving ground. You have to go every day and try to be better than you were a day before. I loved that challenge. It is playing against the best players in the world and also you are competing against yourself. You are trying each day to figure out how you can get an edge because you are playing against the best. That is what great players do.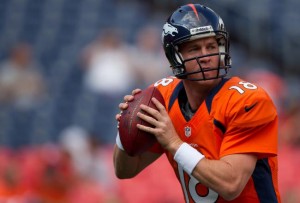 AE: Who was the hardest quarterback to game plan for?
JL: Oh there is no question. It is the guy that is lighting up the league right now. It is Peyton Manning. I had the opportunity to play against some of the greatest of all time. John Elway, who is a great friend now, was a terrific player and one of the best of all time. (Joe) Montana was one of the greats of all time as well.
For me there was no one tougher to play against than Peyton Manning. It was what he did above the neck. It wasn't the skill set, which he had a fine one of those. It was the fact that he was always one step ahead of you and one step ahead of the defense. It was his preparation and execution on the field that made him darn near impossible to ever stop him. He was always one of my favorite guys to compete against because I talked about that competition. That's what it was every time you tried to play against him. You tried to find a way to beat him and it was awfully tough.
AE: You started a foundation back in 2000. Tell me a bit about your foundation and what made you create the foundation?
JL: I was really fortunate Art that I was raised by parents that taught me at a young age. The way that they taught me was showing me that is was not just a nice thing to do, but a responsibility to each and every one to give back to their community. My parents were always very involved in their community whether it be at the school or at the church.
All those things that they did on a regular basis was to show the importance of giving back. I was raised with that and then I get to the NFL. I had great mentors in guys like Hardy Nickerson and Paul Gruber, who were veterans at Tampa at that time. These guys were doing great things in the community.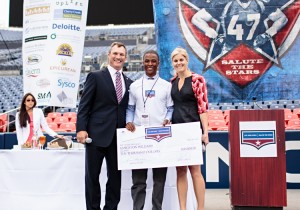 My wife, Linda and I saw that you have an unbelievable opportunity to make great things happen in your community and make a difference in people's lives. We set out to find something that really embodied what we were all about. We came out with our foundation, which has a focus on recognizing and rewarding quality young leaders. That was what we have been able to do through our programs and our scholarships. We have given to these kids that excel in the classroom, in sports, and in their community. It has really been a blessing.
AE: What type of events do you guys do annually?
JL: We have a luncheon that happens every year in May. We have has some tremendous keynote speakers. We have had Jon Gruden and General Tommy Franks. It is less about them and more about the kids that we have the great honor to recognize, reward, and shine a light on them. We do it on Invesco Field at Denver.
We put anywhere from 1,000 to 1,500 people on the field to basically say great job to these kids. We give our scholarships out to the kids and to disabled student athletes as well that have excelled in the same capacity. They are incredible kids and it is an incredible day.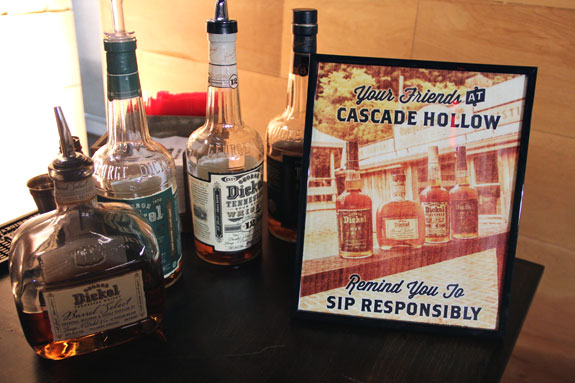 For chef Adam Perry Lang, serious barbecue requires serious commitment to doing things the right way. To him that means handcrafting to the highest standards – something they've been doing at George Dickel since it's start more than 100 years ago. At the George Dickel distillery in Tullahoma, Tenn., the master distiller carries out each step the old-fashioned way, even procuring pure water from the same spring used by the whisky's namesake himself back in 1870. In this video, Lang stops in to get a firsthand look at the process as part of his "Serious Barbecue" tour across the nation.
This summer, Lang set out to craft the ultimate barbecue experience, incorporating superior hand-crafted products every step of the way, from forging artisan knives in Wisconsin to throwing a barbecue party in the back lot of the "Jimmy Kimmel Live!" show in Los Angeles.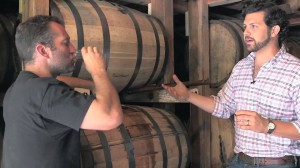 "Adam Perry Lang is a craftsman, he's always thinking about doing things the hard way, and he's about doing things by hand. And that's what George Dickel is about," says Doug Kragel, national brand ambassador at George Dickel.
For the perfect mash of corn, barley and rye, George Dickel employs a master distiller who personally oversees the milling, yeasting, fermentation and distillation. That includes taking the extra step of chilling the whisky before it goes into the charcoal mellowing vats for a smoother taste.
Attention to detail, devotion to quality and passion are what American craftsmanship is all about, says Lang. "For me, it's the essence, and that's what I've captured here, and that's why I'm so proud to partner up with them."
In this episode, Adam travels to Cascade Hollow to learn more about how George Dickel hand made their whisky the hard way.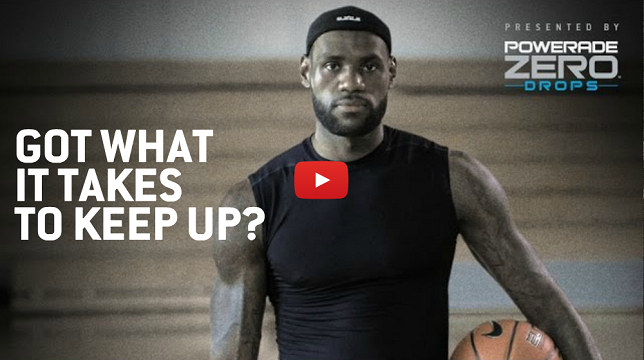 Over the past 15 months, LeBron James established himself as basketball royalty by capturing an Olympic Gold Medal, his second consecutive NBA Championship, fourth league MVP and being named Sports Illustrated Sportsman of the Year. Now POWERADE ZERO DROPS is giving athletes across the country an inside look at James' rigorous practice regimen that helped him Power Through and elevate his game.
"LeBronTime" chronicles a typical, one-hour training session for the reigning NBA Finals MVP. The video will be housed on YouTube and obviously something of this length will tempt users to skip ahead, which presents an opportunity for James to deliver words of wisdom for athletes everywhere.  Each time users try to fast forward, pause or interact with other YouTube functionalities, they'll be served a message from James himself encouraging them to eliminate those distractions and focus on what matters:  their game.
In support of LeBron's message that there are no shortcuts to success, POWERADE ZERO DROPS provide athletes with the ease they need to stay on the court. POWERADE ZERO DROPS are simple to use, requiring only a sports bottle and water fountain, and give athletes the hydration they need to power through.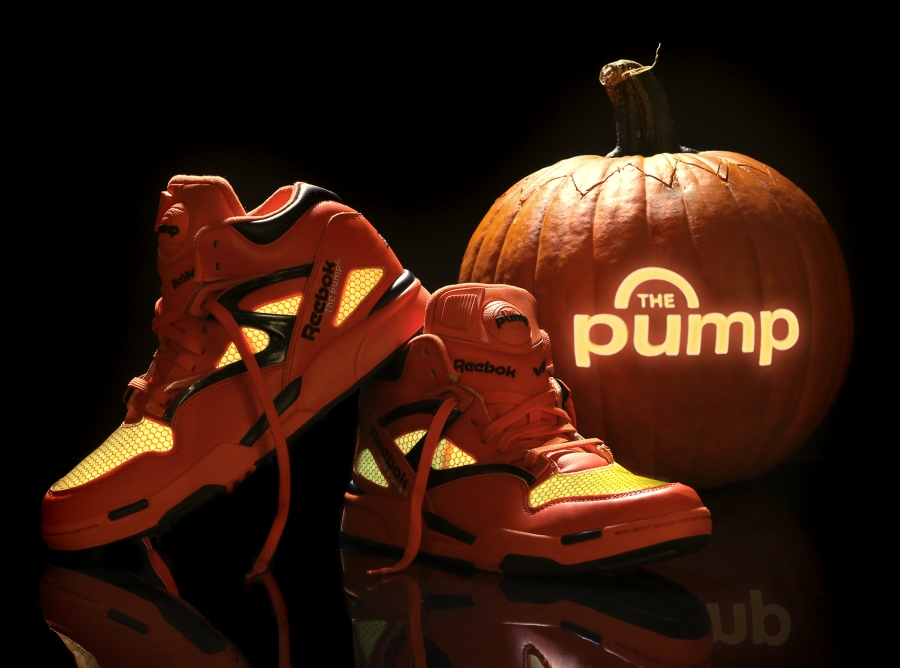 Reebok is giving out an early treat this year for Halloween. Reebok has the Pump Omni Lite "Pumpkin" for a pre-Halloween release. Looking like a Jack-O-Lantern, the Pump Omni Lite has an orange and black theme to it. These kicks will complement any costume this year.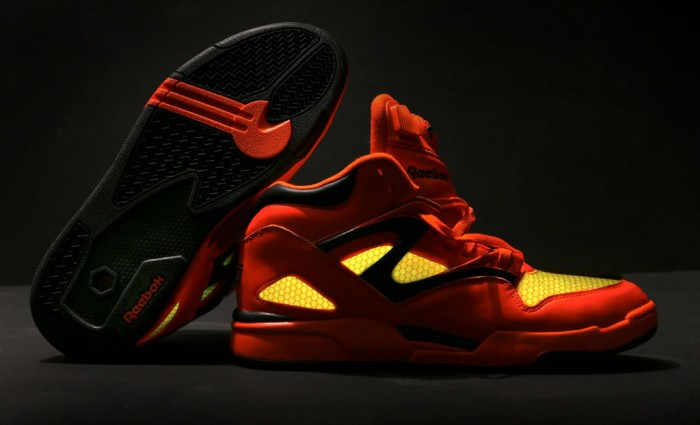 The iconic sneaker is predominantly decked out in orange with slightly lighter orange shade in the honeycomb paneling and has contrasting black accents throughout. Orange also works the midsole, which sits atop a black rubber outsole. The date is set for these to drop on October 25 at select Reebok retailers for $120.
The Reebok Kamikaze II (pictured below) that glows in the dark will release the same date. The will sell for a retail price of $100. For more info go to Reebok.com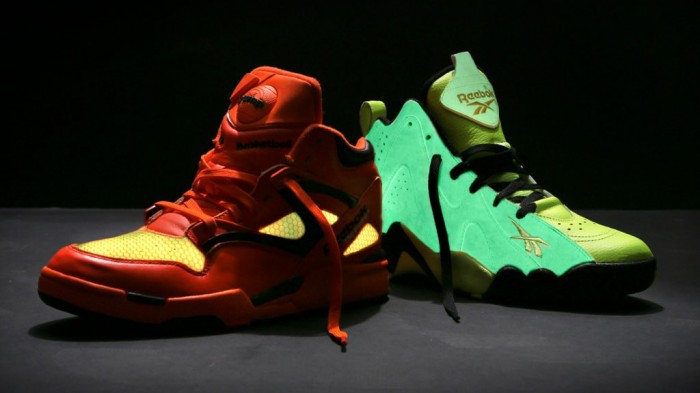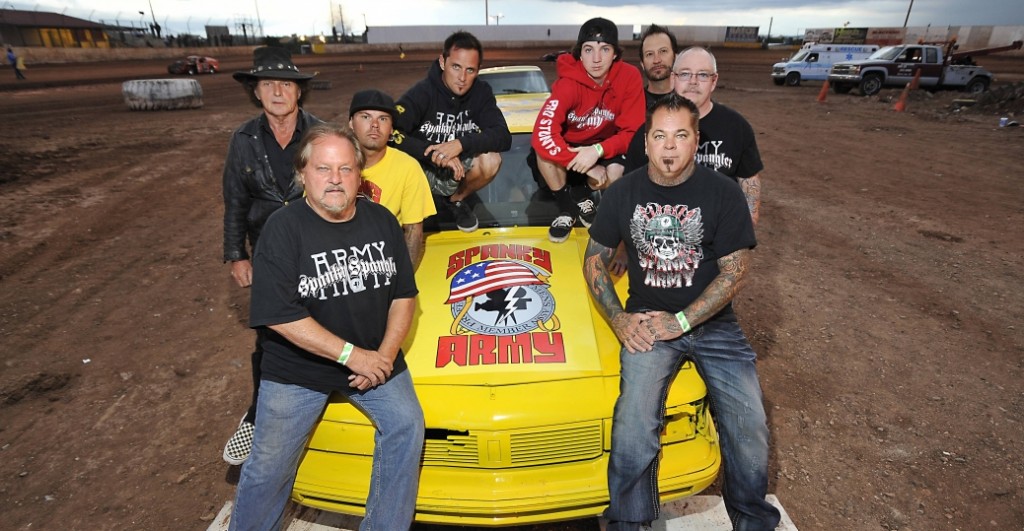 History presents "American Daredevils," a new series that allows viewers to ride shotgun with a dying breed of uniquely American heroes. The 16-episode half-hour series premieres tonight at 10PM ET/PT with back-to-back episodes.
From the dirt tracks of America's heartland to the bright lights of the country's biggest speedways, "American Daredevils" brings to life the stories of the men who proudly carry the torch lit by Evel Knievel.  These daredevils travel the country performing live death-defying acts without the luxuries of rehearsals or second chances. They launch themselves through the air in cars and motorcycles, light themselves on fire, jump off tall buildings and risk their lives in countless crash and burn stunts all for the freedom of making a living while doing what they love. These are the last of the daredevil breed and as their lives unfold, it becomes clear that "the stunt" is only part of their story.
Based in Arizona, Spanky Spangler has been a daredevil his entire working life. It's all he knows. After surviving 22,000 stunts and setting a number of world records, he has earned the title of the greatest living daredevil.  However, he's now staring down the twilight of his career as his son Bryan (Spanky Jr.) is gearing up to take over the family business.  Meanwhile, Texas daredevil Dr. Danger's quest is a simple one – to gain legitimacy as a professional daredevil and acceptance by his peers. Dismissed for his duct tape and paperclip approach to stunts, Danger has a new plan that he believes will win him the fame and fortune that has eluded him for two decades. Not to be outdone, Washington's own Mr. Dizzy is setting out to build on his world record-setting reputation by expanding his daredevil business into an empire.
Spanky, Bryan, Danger and Dizzy are just some of the daredevils featured in each episode. Shot on location in ten states, resulting in the destruction of countless cars and pieces of camera equipment, "American Daredevils" is an explosive account of what it takes to live, thrive and survive on the professional daredevil circuit.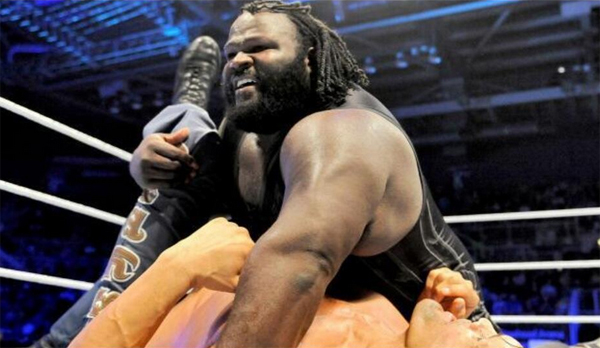 Whether you are a fan of the WWE, the Olympics, or the "World's Strongest Man" contest you definitely know the name Mark Henry. Before he joined the WWE in 1996 he competed in the Olympics twice. He was recently inducted into the International Sports Hall of Fame in 2012 with Arnold Schwarzenegger and Jack LaLanne.
Henry made his presence known at the 1992 Summer Olympics in Barcelona, where he competed in weightlifting in the super-heavyweight division. Fast forward three years and Mark won a gold, silver and bronze medal at the Pan American Games. In 2002 he won the "World's Strongest Man" competition at the Arnold Schwarzenegger Classic.
In 2011 he won the title of World Heavyweight Championship at Night of Champions for the WWE. Henry has accomplished so much in his career and he is still going strong. I sat down to chat with Mark about the WWE, the Olympics, and weightlifting.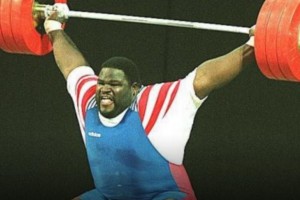 Art Eddy: It is a real pleasure to chat with you. To see all of the tremendous things that you have accomplished such as being a two time Olympian, the "World's Strongest Man," to now a WWE Superstar. When you do have time to sit back and reflect, are you amazed at the things you have accomplished?
Mark Henry: I have sacrificed and worked so hard that it is hard for me to be surprised because I expect it out of myself. I put the work in. It was not like it was happenstance.
AE: Out everything you have done does one stand out more than others?
MH: The first Olympics nobody expected me to do the numbers that I did. Nobody expected me to go to Barcelona and come in tenth place after only training for a year and a half of my life. I have some special gifts. I got introduced to the right sport and is set me up for the rest of my life.
AE: For the Olympics I know that an athlete has to be very disciplined to train year round. Was there ever a moment in your Olympic career that you thought about giving up?
MH: Oh, about three or four times. I tried to quit and I was going to go back to play football. The weights just kept on calling me back. It fulfilled me in a way that nothing else ever did until I started wrestling.
AE: Speaking of wrestling, you have a great stage presence. How long did it take you to be comfortable in front a large crowd?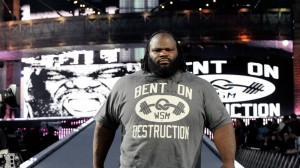 MH: The performance in front of a crowd was never a problem. I was never shy. I was always kind of wide open. Trying to be the life of the party type of guy. The thing that was hard was that I was in an anaerobic sport, which was powerlifting, weightlifting, and strong man competition. You have a lot of exertion and then you have a lot of time to rest.
In wrestling it is an aerobic sport as well as a strength sport. You have to for 20 to 25 minutes be able to sustain a level of energy. You have to train your lungs to be able to handle that kind of work load with talking at the same time, with trying to be entertaining and not just being a body out there moving. People think that wrestling is an easy road and just do a reality show and it will happen. That is not the truth.
This sport and this industry is one of the most complicated because you do a full live feature film every week. To be able to sustain the kind of energy that it takes to do that is a miracle in itself. Not to mention the physical toll it takes on your body.
AE: I am going to guess that becoming the World Heavyweight Champion is it, but for you do have one moment in your WWE career that is by far your most favorite?
MH: That is definitely the pinnacle. I am sitting in my office and I look up at the wall and I see this title inside this glass enclosure. In 136 years now there has only been 31 people that to hold that title. To be one of those 31 men says a lot. I was ECW champion and barring injury I think I would have had more titles. I am proud of the work that I put in. I value very much of what is staring me in the face right now.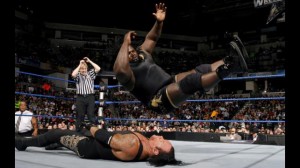 AE: Which wrestler gets you going the most in the ring?
MH: Me and The Undertaker was pretty energy packed. Right now in my career the battles that I had with Randy Orton, The Undertaker, and The Big Show I had all the longest sagas with. All three of those people are going to be in the Hall of Fame. So I am in good company.
AE: How long did it take you to perfect the World's Strongest Slam?
MH: I started doing the World's Strongest Slam in 2003. By 2005 it was pretty concrete. Before than there was no such thing as the World's Strongest Slam. To be able to add something to an industry where it is commonplace for people remembering Jake "The Snake" Roberts for doing the DDT. I felt like I added something.
During the Sexual Chocolate years I was doing the Chocolate Mousse, where I ran and jumped through the ropes to the floor. A lot of people looked at that and asked what is the name for that? There was really no name for that because it was a Mark Henry original. It was the Chocolate Mousse. People called it the Skid Mark. I was able to say that I added something.
AE: You were inducted into the International Sports Hall of Fame in 2012 with Arnold Schwarzenegger and Jack LaLanne. Tell me about that experience?
MH: It was a great experience. People started pointing out to me saying that I have been a National and World Champion in three different sports. To be the best in the world in power lifting and strong man and one of the best in Olympic weightlifting has never been done before. They were like if anyone belongs it is you. I took a lot of pride in the fact that my peers looked at me like this small town boy, Mark Henry from Silsbee, Texas being worthy of being the greatest athletes that ever lived. That is just special.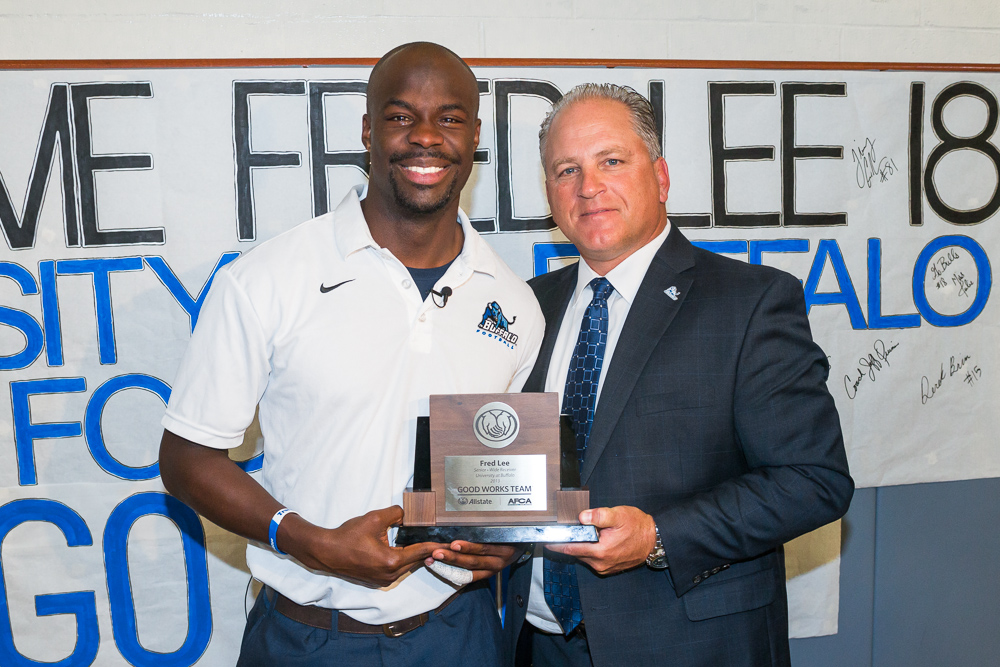 Day after day it seems that there is a new scandal going on in college football. As sports fans we wonder if there is any good that is happening off the field. Well I am here to say yes. There are plenty of noble people out there who are making a difference. It is not just with their athletic ability, but it is also with the positive impact that these young athletes have had on their communities and the lives of others.
Allstate Insurance Company and the American Football Coaches Association (AFCA) today announced the 22-player roster for the 2013 Allstate AFCA Good Works Team.  Recognizing the "good works" of a select group of college football players from across the country, the Allstate AFCA Good Works Team is one of the most prestigious off-the-field honors in college sports.
For more than two decades, the Allstate AFCA Good Works Team has recognized college football players at all levels of the sport for inspiring acts of service and off-the-field achievements. This summer, the program received a record 150 nominations from colleges and universities across the country.  From the nominations, an esteemed voting panel comprised of former Allstate AFCA Good Works Team members and college football media selected 11 players from the Football Bowl Subdivision and 11 players from the Football Championship Subdivision, Divisions II, III and the NAIA to comprise the 22-player team.
"Allstate is thrilled to embark on another year of collaboration with the AFCA, and together honor this group of extraordinary young men for their "good works" in the community," said Cynthia Whitfield, field senior vice president of Allstate's Southern region and a member of the 2013 voting panel.  "As fans of college football, Allstate continues to be inspired by the remarkable performances that take place on-the-field, but equally inspiring are the acts of service that have earned these 22 players a spot on the 2013 AFCA Good Works Team."
The following players have been selected to the 2013 Allstate AFCA Good Works Team:
Football Bowl Subdivision (I-A)
Name                          Cl.        Pos.     School                                     Hometown
Fred Lee                      Sr.       WR      Buffalo                                      Chester, S.C.
Nick Forbes                Jr.        LB        California                                 Frederick, Md.
Jordan Luallen            Sr.       FB       Cincinnati                                Greenwood, Ind.
Dave Harding              Sr.       OL       Duke                                       Orlando, Fla.
Jacob Karam             Sr.       QB       Memphis                                 Friendswood, Texas
Stephen Morris           Sr.       QB       Miami (Fla.)                             Miami, Fla.
C.J. Zimmerer            Sr.       RB       Nebraska                                Omaha, Neb.
Asa Watson                Sr.       TE       North Carolina State               Rock Hill, S.C.
Jeff Budzien               Sr.       PK       Northwestern                          Hartland, Wis.
Eric Soza                   Sr.       QB       Texas at San Antonio             Beeville, Texas
Carey Spear              Sr.       PK       Vanderbilt                                Mayfield Village, Ohio
Football Championship Subdivision (I-AA), Divisions II, III and NAIA
Name                          Cl.        Pos.     School                                     Hometown
Tyler Simmons           Sr.       DE       Aurora                                     Crystal Lake, Ill.
J.D. Mehlhorn             Sr.       DB       Bethel (Minn.)                         Lakeville, Minn.
Curt Duncan              Sr.       PK       Carson-Newman                    Morristown, Tenn.
Ryan Cobb                  Jr.        TE       Delaware                                 Saddle River, N.J.
Miles Williams             Jr.        DB       Elon                                         Roebuck, S.C.
Kevin Rodgers            Jr.        QB       Henderson State                     Rockwall, Texas
David Brackett            Sr.       OL       Kenyon                                     Ahoskie, N.C.
Jordan Sitzmann         Sr.       P          Morningside                            Le Mars, Iowa
Jordan Reid               Sr.       QB       North Carolina Central            High Point, N.C.
Winston Wright            Sr.       DB       South Dakota State               Lee's Summit, Mo.
Bo Cordell                  Sr.       QB       Tusculum                                Cincinnati, Ohio
This year's Allstate AFCA Good Works Team boasts some of the most impressive service resumes in the award's 22-year history.  From building houses overseas, to founding a mentorship program for at-risk youth, to serenading cancer patients at the local children's hospital, this unique group of young men continues to raise the bar for the impact that student-athletes can have on their peers, teammates and communities.
"The AFCA, along with our partner Allstate, has been honoring football student-athletes for their good works, volunteerism and community service for 22 years with the Allstate AFCA Good Works Team," Grant Teaff, AFCA Executive Director said. "The 2013 class of Good Works Team members is another great example of the outstanding athletes, and even better men, that our nation's college football programs produce each year."
Fans can vote for the 2013 Allstate AFCA Good Works Team Captain by visiting ESPN.com and searching "Good Works."  There, fans can learn more about this year's team members and vote for the player who they feel represents the "best of the best" in the areas of giving back and contributing to the greater good of their communities.  The Team Captain and his fellow award recipients will be invited to New Orleans to take part in a community project leading up to the 2014 Allstate Sugar Bowl.


Prong LLC recently brought the PocketPlug to the tech market. It is the world's first case with an integrated charger. The PocketPlug is designed to provide protection and charging capabilities for the iPhone. Users can abandon their cords and chargers and rely entirely on their PocketPlug.
The PocketPlug is unlike any other device on the market, designed with retractable prongs to double as a case and portable charger. When not in use, the prongs conveniently retract allowing the PocketPlug to transform into a sleek carrying solution with optimal pocket-ability.  The durable case is made out of high-grade polycarbonate, protecting the iPhone from drops and scratches.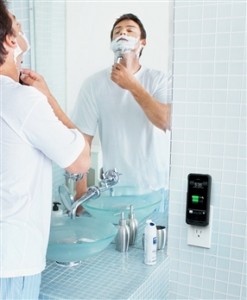 The prongs easily deploy allowing the case to connect to an outlet for direct charging, without the need for an additional adaptor or cable. PocketPlug has a micro-USB port built in for times when you're in your car or have a cord handy. From your pocket to the socket, the lightweight PocketPlug provides the only all-in-one protective case and charging solution.
The PocketPlug's slim and portable design allows for easy storage in a carry-on, backpack, purse, or pocket. The minimalistic case makes the perfect travel companion, eliminating the hassle of digging through your bag in search of a charger. The PocketPlug is also designed to enhance both the smartphone's speakers and microphone by redirecting sound to the front of the phone for louder and clearer audio.
Available in black or white, the PocketPlug for iPhone 4, 4s and 5 can be purchased at goprong.com for $59.99 to $69.99. Learn more about Prong by visiting goprong.com.