Art Eddy III
This user hasn't shared any biographical information
Jabber/GTalk: Art Eddy III
Posts by Art Eddy III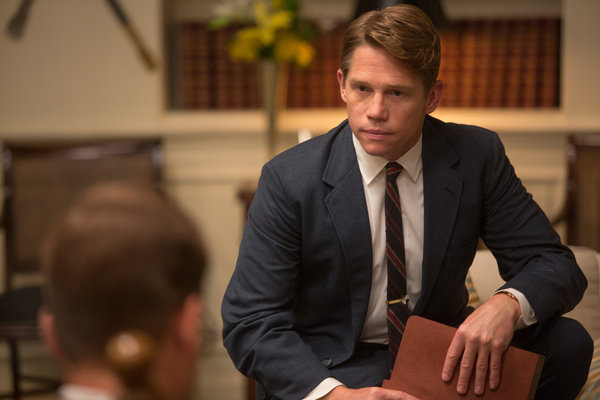 Jack Noseworthy grew up in Massachusetts. He received his Bachelor of Fine Arts degree from The Boston Conservatory and has starred in films, on television and on Broadway. He made his Broadway debut in the original company of "Jerome Robbins Broadway." He also played play opposite John Lithgow in the Broadway musical "Sweet Smell of Success."
Now Jack gets to go back to his Massachusetts roots as he stars in the National Geographic film "Killing Kennedy."
I spoke with Jack about the preparation for his role as Bobby Kennedy and what his expectations were for this role and the film.
Art Eddy: You play the role of Robert Kennedy in the National Geographic Channel's "Killing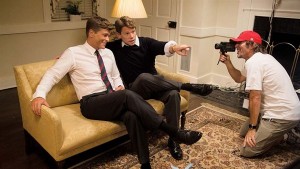 Kennedy." Was it nerve racking to be cast as such a recognizable historic figure?
Jack Noseworthy: I felt the need to be very respectful to this historical character that is a real person. He is revered in our history. I had self-imposed pressure I think to portray him in a way that I think would be historically correct to his character, but in a way that was true to the film. It needed to be an honest portrayal in the story that we were telling. Since he was a real person and people do love him there was real pressure, but like I said mostly self-imposed pressure.
AE: What was your research like for this role?
JN: There is so much research out there on the Kennedy's. They are our country's royalty. You really have to pick and choose what type of order you really want to go in. You don't want to spend too much time on stories or things that are not applicable to the story that you are working on.
First and foremost you look at the script that you are given and you take everything out of that. The script was based from the book "Killing Kennedy" by Bill O'Reilly. When I had to research my role past that and beyond those written words I really focused on two areas. I read a biography by Evan Thomas called "Robert Kennedy." I also watched a documentary called "RFK."
The documentary gave me a physical, audio, and visual of who Bobby was and what he was portraying. It showed me how he carried himself and how he spoke. The biography really filled in the blanks from what an hour and a half documentary couldn't possibly do.
AE: During your research what was some of the interesting facts you learned about Robert?
JN: While doing my research I found things that were really fascinating. One was his ability to change. He was brought up with a silver spoon in his mouth. Jack's assassination affected him so powerfully and so deeply. He believed that Jack was the golden child. When Jack was assassinated, Bobby took it really hard. When he was able to change his own views on civil rights, I think it goes back to the assassination and people could feel his pain.
He was able to empathize with people who didn't grow up like he had or had the resources like he did. The promise of Bobby was lost. I think he could have done some amazing things in his life. So what I really learned was his ability to embrace the unknown with open arms and his ability to not pass judgment on others. His ability to change was the greatest thing I learned from him.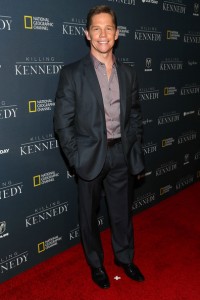 AE: Being from Massachusetts did you feel any more pressure on making sure you had the New England accent down?
JN: It was one of the most important things to me. There was no way that I was not going to use an accent. I never once questioned it. I never once thought about it. I am enormously proud of my roots and where I am from. I went to college in Boston. I worked at the Boston Conservatory. Some of my family still lives there. I am a "Masshole" from the get go. (Both laugh.)
There was no way that it was ever going to be an issue. I gave you my full on Boston accent. It is for real.
AE: There has been a huge viewer response to this film. What was the cast and crew's expectation for the films reception?
JN: I didn't have any expectations other than my own excitement for working on the project. I loved the script. Kelly Masterson wrote a great script. He adapted Bill O'Reilly. Everyone involved was really focused on doing a great job. Everyone stepped up to the plate and brought their A game.
So right from the get go I felt that I was involved in a really special project. From the director to the cast this was something that we all wanted to be proud of. Ultimately when we finished the project we were really proud of it. It is hard when you make something. Once it is done it is out of your hands.
So my expectations were more about hope than anything else. I hoped that it would be great. It would have a great score and it the editing would be great. The fact that is did well and fans responded well to it was fantastic. It is not a movie about conspiracies. Based on Bill O'Reilly, he thought it was a lone gunman. The film is about people and their relationships. I think that is why people responded to it.
AE: Like you stated earlier this film is based on the Bill O'Reilly book with the same title. Was he on set at all?
JN: Yes. Bill was on set on one of the days that I was working on the film. I was able to talk with him about how he saw Bobby's character from his book. He and I were able to discuss what he was interested in regards to how Bobby acted in the film.
There is a scene where I talk with J. Edgar Hoover. Bill wanted to make sure that I called him Edgar instead of Mr. Hoover. Bobby never called him Mr. Hoover so Bill wanted to make that I got that part right in the film.
AE: What was Bill's reaction to the film?
JN: He was really impressed with it. He was incredibly happy with it.
AE: Are there any other projects that you are currently working on?
JN: I have a movie that I finished not too long ago. It is called "Julia". I play a psychiatrist where I help women who have been victims of rape. It is sort of a physiological thriller and I play this psychiatrist who tries to have power of these women. The main character Julia is played by an actress named Ashley Williams. I think it is a really interesting movie. Matthew A. Brown is the guy who directed it. It will be doing the film festival circuit. I haven't seen it yet, but when we shot it I thought it was a really good film.
Right now I am in Los Angeles to promote "Killing Kennedy." I would love to be on a long running TV show. I love the theatre. That is where I came from. It is great to go to work every day with the same cast and crew. I don't know if it means to come on as a guest star and stay on that show or get on a pilot and have it do well with audiences. That would be what I would love to do next.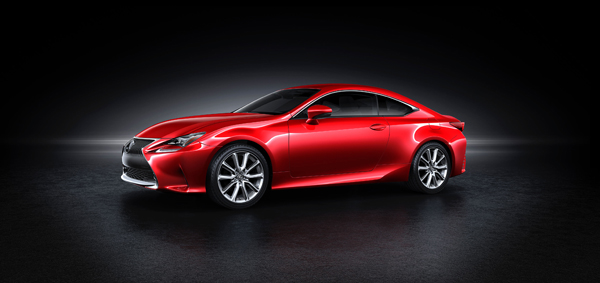 Lexus unveiled its striking new production-ready RC coupe, scheduled for launch in 2014, at the 2013 Tokyo Motor Show. The RC raises Lexus' profile with a broader audience, injecting emotional appeal into the Lexus DNA which has become well known for building quality, refinement and reliability.
"Our focus is to strengthen the brand's emotional appeal through our products and RC is another demonstration of this focus," said Mark Templin, Lexus International executive vice president. "The emotional attachment of a coupe is found in its purity of design and its engaging driving experience, and with RC the engineers have achieved the balance."
"We developed RC to deliver extra response that exhilarates rather than overwhelms drivers, in keeping with the true spirit of Japanese hospitality, or omotenashi.," noted Junichi Furuyama, RC and IS chief engineer.
RC is part of a ride and handling revolution at Lexus, which started with GS mid-size luxury sedan and continued with the new IS sport sedan. The RC is a stand-alone model, rather than a two-door derivative of a sedan. Based on the GS platform, the coupe differs in all dimensions from the GS and IS lines.
The aggressively styled coupe will be available with two powertrains:3.5-liter V6 teamed with an eight-speed sequential transmission and 2.5-liter Lexus Hybrid Drive system.

Design Exterior
The RC has been infused with deeply contoured lines, integrating the widest and lowest application yet of the Lexus spindle grille. It is unique in the Lexus range – 1.2-inches wider, 1.4-inches lower and 2.8-inches shorter in wheelbase than the new IS sedan, providing a road stance that emphasizes the attraction of a luxury two-door vehicle.
The unique headlamp design adopts the symbolic Lexus L-shaped motif front and rear. There are two choices of aluminum wheels – a deeply sculpted 10-spoke 19-inch and a muscular five-spoke 18-inch.
A new red exterior paint color is made brighter and shows more contrast thanks to a new painting process.
Design Interior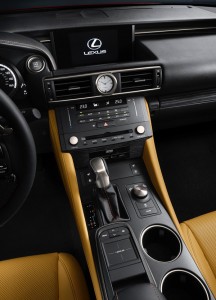 Highly acclaimed sports concept vehicles have greatly influenced the RC interior, making maximum use of contrasting colors, materials and lighting.
A purpose-built Lexus-first lighting package provides a great sense of occasion, with illumination that reflects upwards, rather than downwards, to envelop the cabin. High contrast interior colors emphasize design lines and accentuate the elegant cabin. Genuine shimamoku wood highlights – the result of an intense, layered wood production technique refined by Lexus – are used to emphasize the surrounding trim.
The driver's cockpit is divided into operational and display zones. The upper zone houses the instrument panel and a seven-inch navigation screen while a layered center console integrates a new Lexus-first Remote Touch Interface.
The seats utilize an integrated foaming construction method, much like the molding of racing seats, to ensure optimum occupant comfort and support which is important in a sport coupe.
Driving Dynamics
The RC's strong and purpose-built chassis is the latest evolution of Lexus' objective to achieve a world class driving experience, epitomized by the improved performance of both the GS and IS lines.
Extra thick underbody rocker panels greatly increase the two-door's rigidity to support driving performance. New manufacturing techniques pioneered in the LS and IS models, including the use of body adhesives, have strengthened the chassis.
Aerodynamic aids, especially on the underbody, contribute to the handling package.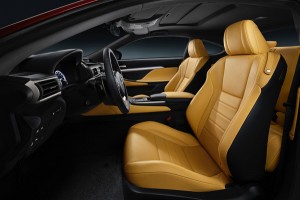 RC uses double wishbone front suspension and multi-link suspension at the rear.
Powertrains
The dual injection 3.5-liter V6 gas engine produces maximum power of 314 hp at 6,400 rpm, and peak torque of 280 lb.-ft. at4,800 rpm.
An eight-speed Sport Direct Shift with paddle shift transmission adapted from the ISF performance sedan optimizes power delivery and fuel economy. In manual (M) mode full torque converter lock up from second to eighth gears allows for down changes in just 0.2 seconds.
The hybrid variant – the first Lexus hybrid coupe – uses a dual-injected 2.5-liter four cylinder engine with a 105kW electric motor driven through an electronic continuously variable transmission with six step gears in a sequential shift-matic feature.
The RC coupe will be offered in rear wheel drive and all-weather drive (AWD), however availability will vary by market.
The sound generated by the engine has been tuned to ensure it delivers a stirring exhaust note under spirited driving conditions.
Advanced Technology
The RC offers several advanced technology features including an updated Spot Monitor and new Remote Touch Interface (RTI).
RC is the first Lexus to adopt the revised Blind Spot Monitor system which detects vehicles that are approaching from behind at a higher speed and from a greater distance than is covered by the current system.
The innovative touch-sensitive Lexus Remote Touch Interface for audio and navigation systems is particularly important in a coupe in which tactile reaction is a desirable part of the driving experience.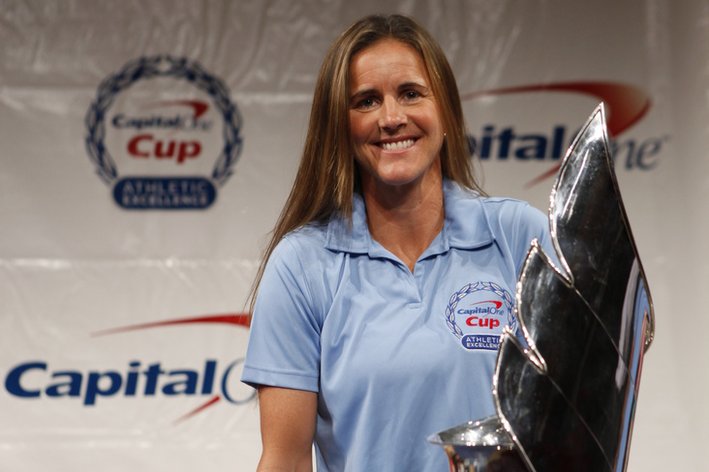 In sports there are certain moments or plays that become iconic. There can be that one picture that as soon as your eyes see it you travel back in time to that moment. Whether it is Michael Jordan soaring from the free throw line or Carlton Fisk using body language to will a home run, we as sports fans live for moments like those.
One of these images that captures that essence is when Brandi Chastain kicked a game winning penalty kick in the 1999 Women's World Cup. After scoring the fifth kick in the penalty shootout to give the United States the win over China in the final game, she took over her jersey and fell to the ground in jubilation. That moment will forever remain in the hearts of USA soccer fans.
I had the great pleasure of chatting with Brandi about soccer and her work with Capital One to promote the Capital One Cup. This campaign celebrates both men and women student athletes. For the past four years the Capital One Cup has rewarded the best Division I programs for their cumulative athletic performances across 39 men's and women's sports. After the spring season, the winning men's and women's programs will receive a trophy and $400,000 in scholarships for student-athletes.
Check out the Capital One Cup Facebook page to see how your team is doing!
Art Eddy: You are working with Capital One looking to find the best men's and women's NCAA Division I college athletics programs in the country. Tell me about this campaign.
Brandi Chastain: This is the fourth year of the campaign. When it first started I immediately fell in love with it. One reason was that I was a collegiate student female athlete. I was always looking for women's sports to be recognized on the same level as men's sports. Even though the awareness of women's sports have become more prevalent in our society, I think that this promotion provides an even better awareness with sports like lacrosse and soccer.
For these types of sports that do not get the national headlines like football or basketball do, now are given the same amount of validity through the Capital One Cup. Plus both sides, men and women are awarded a trophy. I think that this is important because it recognizes the great performances from the men's side as well as the women's side.
AE: Tell me your thoughts for the 2013 Women's College Cup. Which school has the best chance of winning it?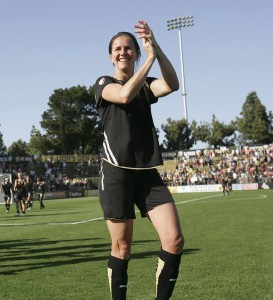 BC: 64 very deserving teams were announced for this year's College Cup for women's soccer. I am partial to Santa Clara because my husband is the coach there and I am the volunteer assistant there. So I would like to throw us into the mix. It is an interesting mix of teams.
There are four number one seeds all from the ACC. That is unusual and something to look at. There are some colleges who haven't been there in a while. There are some colleges out there that have not made their mark yet and now they get the chance to do so with the Women's College Cup.
I think the big names are always the ones to look at. Virginia has only lost one game this season. It was to Virginia Tech in the ACC semifinals. They are probably feeling the sting from that so I am guessing that they will be on a tear in this series.
North Carolina has won a bunch of championships, but they are in a bracket with UCLA, who has been having a very successful year. That bracket should be interesting. This is a toss-up year. There has not been one dominating team, except for the one hiccup that Virginia had. This year's tournament looks to be very exciting.
AE: Any colleges that might give the number one seeds a run for their money?
BC: I think that sports fans have to know that the tournament is different from the regular season. It is different because this season is only one game long. You lose and you are out of it. You could be a better team on paper, but you can throw that to the wind. Sports are emotional. They are physical. Weather plays a big part in soccer. There are so many variables that in a season you can overcome, but not in a tournament.
You have to look at teams like Portland. They might not be having a great season, but they have a great team. You look at a school like Marquette, who won the Big East. Those are two teams that people should look out for in the tournament.
AE: How has the landscape of college soccer changed since your playing days?
BC: Number one is Title IX. It has been such a huge proponent in women's education and therefore women in sports. When I played there was 75 Division I teams. Now there are over 325 Division I teams vying for a National Championship. That just speaks volumes. You multiply those schools by 30 people, that is a lot of players. So that alone is amazing.
AE: What advice do you have for student athletes?
BC: I would say in general that their time in college is unique. It is precious and goes by very quickly. It is hard to sometimes enjoy that time in college. There is pressure in the classroom and also on the field of play. The students that I have the great pleasure of working with at Santa Clara are probably similar to college kids all around the country. They are instinctually motivated to win and be successful.
I think it is hard for these students to balance their time with academics and sports. There is a bigger picture then these games these athletes are playing. I would say to these athletes to try and enjoy the training aspect of sports. The training is really the foundation for the rest of your life. The lessons you learn about being successful in college are things you can take with you in life.
The idea of balance is something that should be thought of for these student athletes. A person should try their best and give it their all in sports, but there are other things out there. Sports or whatever it is at that time is not the only part of you. They need to realize that and create a balance in life.
AE: Moving from college to the pros, what is your take on the current USA women's soccer team?
BC: In past games like the 4-1 victory over Brazil, the U.S. women's soccer team has been very strong. When you have goal scorers like Abby Wambach, Sydney Leroux, and Alex Morgan the list goes on you can see that.
I think defending is the number one problem. Finding the right combination of four backs, three backs, or whatever it is will be the challenge for Tom Sermanni. So I think that is the focus. The attacking part of it has never been their thorn in their side. I think finding the right combination of players who can play soccer, defend, and be organized is key.
AE: Do you have one memory in your great career that stands out the most?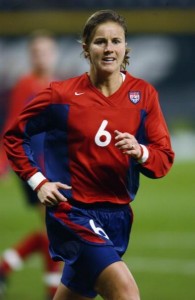 BC: Gosh. I would say that I have loved soccer ever since I kicked a ball at seven years old. There is a lot of wonderful memories. The majority of them, well maybe half of the memories have been ones on the field. Obviously people go right to the penalty kick.
I would have to say that my number one memory was when I kicked a really good left footed goal. I was eleven years old. I can shut my eyes and remember that goal vividly. It felt really good. Then I think the moment in the 1999 Women's World Cup where I scored an own goal in the game against Germany. The interaction that followed that will be something I will always remember. Carla Overbeck told me not to worry about it and told me that we were going to win the game and you are going to help us. After that I scored a goal and we went on to win that game.
I think that memory stands out because I was able to fix my mistake and go on to win that game. In sports there are times where you can literally change someone's life in a moment.  Carla did that for me. She told me that my mistake was okay and we were still going to win. Ever since that day I am looking for the opportunity to do that for someone else.
You can use moments like those to reflect on and tell yourself that things are going to be alright. That is why I cherish moments like those.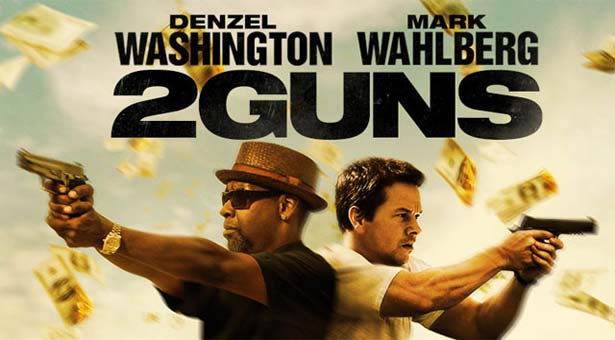 In Universal Home Entertainment's 2 Guns, when an attempt to take down a drug cartel blows up in their faces, two undercover operatives are forced to go on the run together, though neither knows that the other is a federal agent. Suddenly, everyone on both sides of the law wants them dead, and their only hope is to trust each other.  Featuring Denzel Washington and Mark Wahlberg, we celebrate the Blu-ray, DVD and Digital HD release on November 19, by revisiting some of the most memorable buddies in blue.
Axel Foley & Detective Rosewood – Beverly Hills Cop
While Eddy Murphy and Judge Reinhold have made names for themselves in today's pop culture, it's easy to argue that Beverly Hills Cop launched their now successful film careers. With Axel as the mouth behind the duo, and Rosewood as the partner getting him out of trouble each time, there match up is as timeless as the film. The 1980s film proves itself to be a classic was slated to make its way to television this fall, as a series featuring Axel's son, Aaron Foley (played by Brandon T. Jackson). While the pilot wasn't picked up to series, both critics and fans excitedly welcomed it.
David Starsky & Ken Hutchinson – Starsky & Hutch
Based on the popular 1970s series, Ben Stiller and Owen Wilson hilariously star as two street-smart undercover cops that bust drug deals with the help of their connection with the underworld boss, Huggy Bear. Stiller and Wilson bring the classic back to life and add their own flavor with their comedic talent audiences have come to love them for. And who else is better matched to play the role of Huggy Bear today than the 1970s inspired pimp himself, Snoop Lion (aka Snoop Dog).
Mike Lowrey & Marcus Burnett – Bad Boys
'Bad Boys,Bad Boys, what'cha gonna do, what'cha gonna do…' you know the rest. While the film was not based on the addicting early 90's show about real-life police busting drug deals and ordering donuts – it was the first film that arguably catapulted the then-television stars Martin Lawrence and Will Smith to movie stardom. Proving that they haven't aged, Lawrence and Smith teamed up again for more action in Bad Boys II in 2003.
Lee & Carter – Rush Hour
What do you get when you cross a very loud-mouthed LAPD detective with a Martial Arts cop visiting on assignment from Hong Kong? You get an odd couple that works perfectly, when it is Jackie Chan and Chris Tucker.  Directed by Brett Ratner, the hilarious combo go from battling a drug lord to save a little girl that rivals Chan's karate skills, to fighting crime in Las Vegas in matching outfits.
Martin Riggs & Roger Murtaugh – Lethal Weapon
Mel Gibson and Danny Glover literally redefined the action genre with their roles as L.A.P.D. detectives Riggs and Murtaugh.  While there's no 5th film in the works currently we still can't get enough of the banter between the two of them and of course, Gary Busey aka Mr. Joshua.
Terry Hoitz & Allen Gamble – The Other Guys
Mark Wahlberg is tough and Will Farrell is funny, the perfect combination for a memorable buddy cop film, like The Other Guys. They play the underdogs striving to gain respect from their precinct by solving a crime and bringing down a multi-billionaire, played by Steve Coogan.
Det. Alonzo Harris & Jake Hoyt – Training Day
Before he teamed up with Mark Wahlberg in 2 Guns, Denzel Washington played crooked detective Alonzo Harris opposite rookie narcotics cop, Ethan Hawke in the Spike Lee directed project.  Known for his roles of the noble and good guy (think Remember the Titans) fans were shocked and impressed to see Denzel Washington do such a good job playing the bad guy.
To enter, just follow us on Twitter (@MANjr) and drop us an email below. Good luck!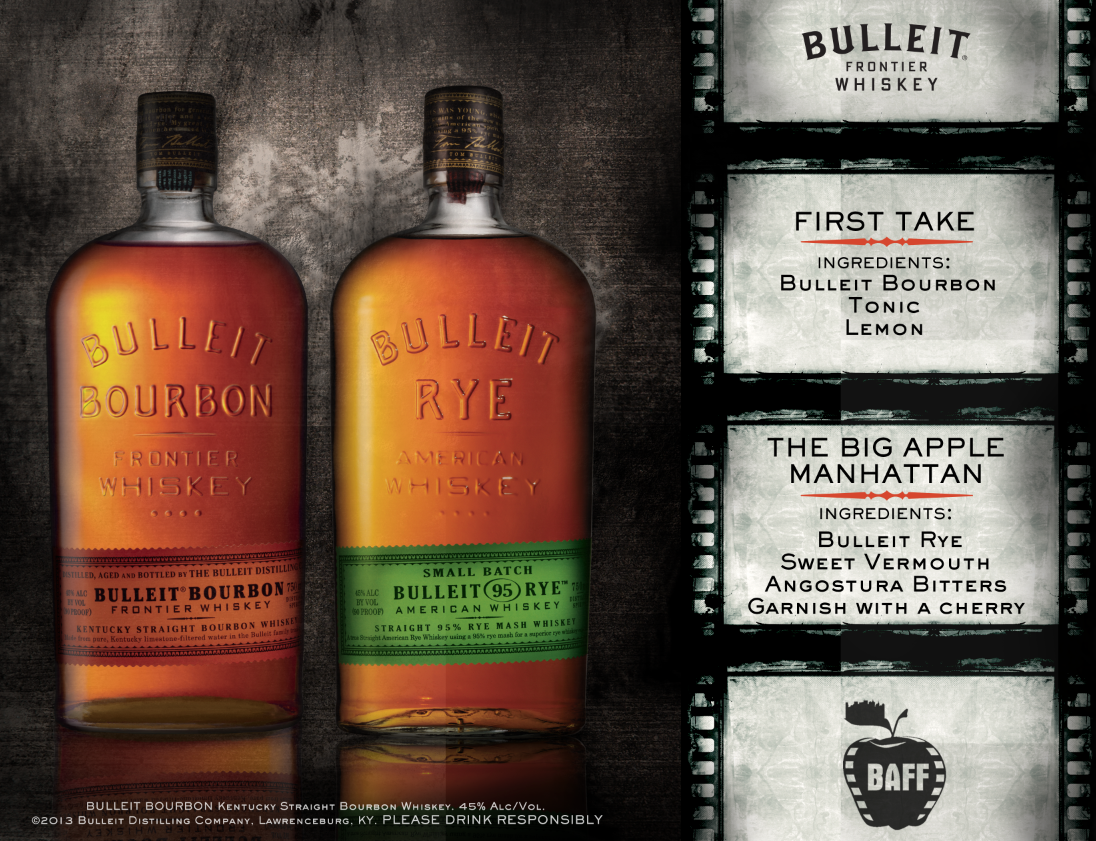 While I was enjoying my time at the Big Apple Film Festival I wanted to make sure I was taking in all the sights, sounds, and tastes. Yes, that is right I said tastes. You might ask yourself what kind of tastes would there be at a film fest. Believe it or not there were some great foods and cocktails to experience at the festival.
After movie screenings there would be the occasional after party. These parties were a blast to attend. I had the good fortune to talk with some of the actors or directors of those films. These actors and directors took the time to give me some in depth analysis of the films that they were in.
Another cool aspect about these parties was the fact that everyone was so down to Earth. The actors were happy to engage in some conversation about their roles and what their mindset was as shooting began. I learned a great deal from these discussions.
The chats with the actors and directors were fun all by itself, but having the opportunity to try out some of the inspired cocktails for the film fest was icing on the cake. So for those who were not able to check out the Big Apple Film Festival, here are some of the cocktail recipes from the fest that I think you will enjoy.
First Take
1 ½ oz. Bulleit Bourbon
2 lemon wedges
3 oz. tonic
Preparation: Build in a highball glass, serve over ice.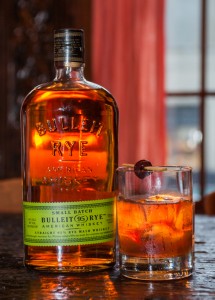 The Big Apple Manhattan
1 oz. Bulleit Rye
.25 oz Sweet Vermouth
3 dash Angostura Bitters
Preparation: Stir. Strain. Serve over ice in a rocks glass with a cherry.
Kentucky Calling
.75 oz. Bulleit Bourbon
.25 oz. East India Solera sherry
.25 oz. Ramazotti
2 dash Bittermens Mole bitters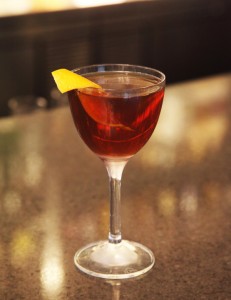 Preparation: Stir and strain into a Nick and Nora glass. Garnish with an orange twist.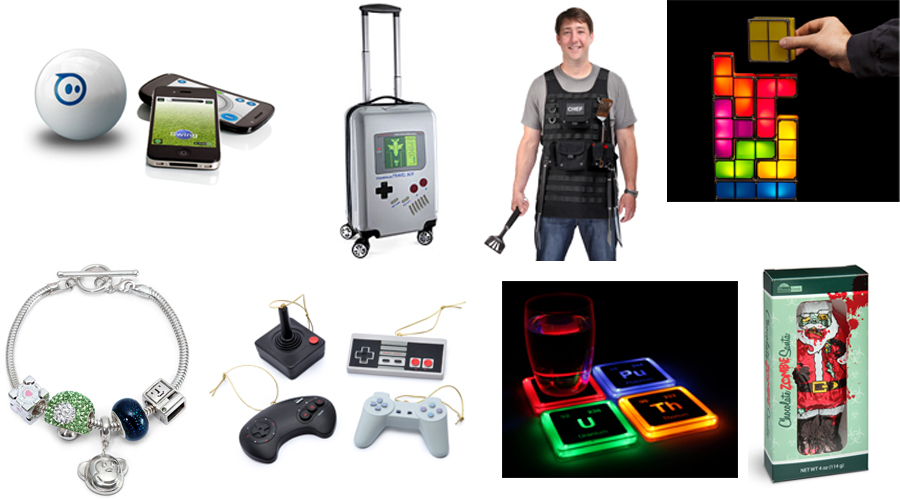 ThinkGeek doesn't like most socks.  It's not opposed to getting them as gifts, but there are far more things out in the galaxy that get the attention of geeks.  Thankfully, if you've got a geek in your life or are one yourself, ThinkGeek has a handy list of everything you need to make the holidays great.
"Giving to geeks can be a challenge," says Steve Zimmermann, spokesperson for Elf Operations at ThinkGeek.  "Our crack team of naughty and nice analysts put together a list of gifts that are sure to make everyone happy this year."
Over $100
Under $75
Under $50
Under $20
ThinkGeek has established a Holiday Gift Center populated with even more items that are guaranteed to make shopping for the geek in your life (or yourself, we don't judge) a little easier this year.  To see all of the offerings, visit www.thinkgeek.com/gifts.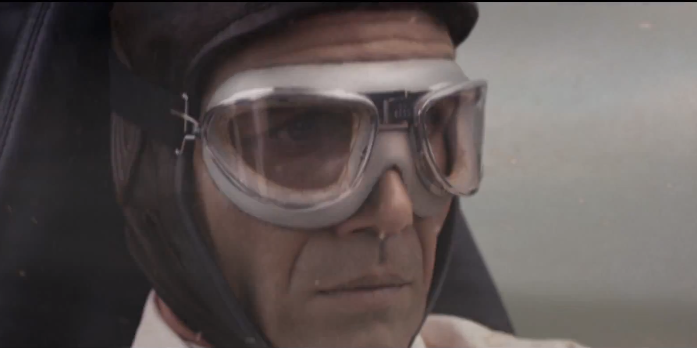 The newest Hennessy "Wild Rabbit" spot features narration by NAS and highlights the incredible "Never Stop. Never Settle." attitude of 1920's driver Malcolm Campbell.
In 1924, Malcolm set the world land speed record, clocking in at 146 miles per hour. He went on to set 8 more land speed in his lifetime, shattering the 300 mph speed barrier, a feat most thought impossible. His story is one of grit, determination and unwavering drive and beautifully brings to life the essence of Hennessy's campaign: Great things can be achieved when you push the limits of your potential.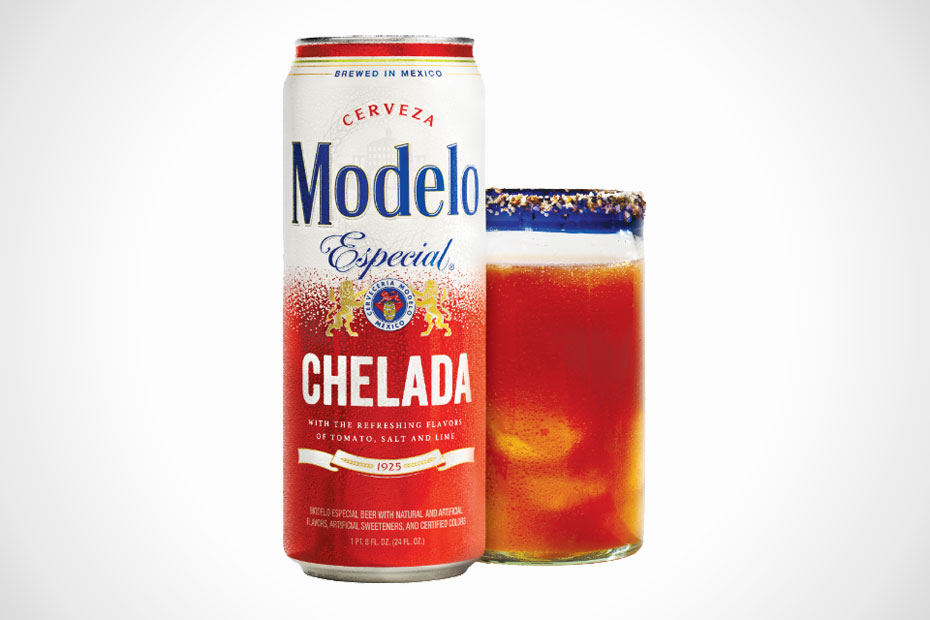 Modelo Especial is embracing its Mexican authenticity this fall, by introducing a drink with traditional Mexican ingredients, Modelo Especial Chelada.
The specially-brewed "cerveza preparada" serves up an authentic blend of  Modelo Especial with the refreshing flavors of tomato, salt and lime in a ready-to-enjoy 24 oz. can. The recipe was carefully crafted to deliver a true Mexican Chelada taste with the convenience consumers are seeking.
"Quality, authenticity and well-balanced flavor are equities of the Modelo Especial brand, and those characteristics are reflected in this new Chelada recipe," said Jim Sabia, chief marketing officer for Crown Imports, exclusive U.S. importer of Modelo Especial Chelada. "The Modelo Especial Chelada is a delicious, ready-to-drink cerveza preparada that meets our consumers' thirst for an invigorating, authentic Chelada."
The ready-to-serve can is perfect for a variety of occasions, from kick-starting the evening after a hard day's work to backyard barbeques or simply relaxing with friends at home. As the only Chelada made "Especial," Modelo Especial Chelada inspires new drinking occasions for consumers seeking quality and authenticity from a trusted Mexican import brand.
The Modelo Especial Chelada will be made available at retail locations in California, Nevada, Arizona, New Mexico, Texas and Chicago in October. Modelo Especial Chelada is scheduled for national release in the first quarter of 2014.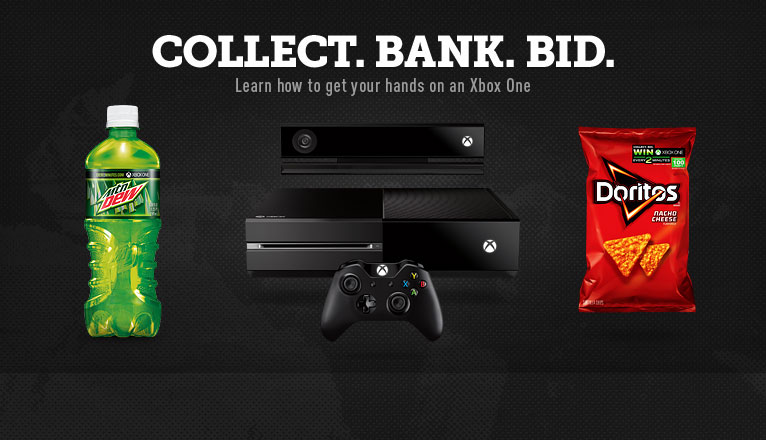 With the holidays upon us, one thing is on everyone's mind – scoring the must-have items of the season. To give fans everywhere a fighting chance to get their hands on this year's coveted entertainment system, Mountain Dew and Doritos are giving away thousands of Xbox One entertainment systems from November 5 to December 9 via nightly online auctions at Every2Minutes.com.
Instead of skipping out early on Thanksgiving dinner to trek to the store or spending Black Friday elbowing other over eager shoppers in line, Every2Minutes.com offers a convenient and interactive way for consumers to cross the Xbox One off their must-buy list.
Here's how the auction works:
·         Participants collect points on specially-marked DEW and Doritos products
·         Collected points are then banked as auction currency at Every2Minutes.com
·         Beginning November 5 to December 9, auctions take place every two minutes from 9PM – 2AM ET
·         On Black Friday only, an auction will take place every two minutes for 24 hours!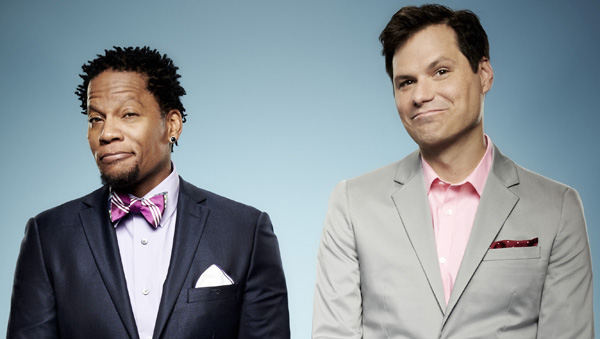 TBS has great new game show out there called "Trust Me, I'm a Game Show Host." This show takes a fun and new approach to break out of the standard game show mold. The contestants have to contend with a pair of dueling hosts determined to deceive them at every turn.
Comedians D.L. Hughley and Michael Ian Black are the hosts of the show, who are looking to trick the contestants. TBS did a phenomenal job of casting two hilarious hosts. Both of them present the contestant with an odd and highly unlikely fact. One of the statements is true and the other is false. The contestant must decide which fact is correct in order to win money on the show.
Michael Ian Black was kind enough to take some time to chat about the show, lying, and who he would like to see as a contestant on "Trust Me, I'm a Game Show Host."
Art Eddy: How did you become involved with the show?
Michael Ian Black:  Well, I got a call asking if I would be interested in hosting a game show. I was initially like, not really, but when they explained the concept to me, which is that it is as much a comedy show as it is a game show where two contestants try to, well not try to fool anybody, but one of us is telling a lie and one of us is telling the truth and the contestant has to figure out who's doing what.
What I understood that it was as much about making people laugh as it is about imparting information, then I thought it sounded interesting and when they told me that D.L. was involved, I thought it sounded like a great idea.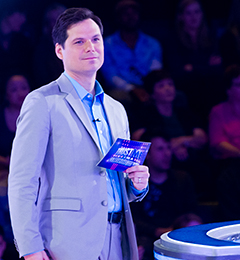 AE: Watching the show it seems that you and DL have a really good rapport. It seems like the contestants are, even though they're playing for money, at ease because they're having a good time. Did you kind of feel that as well?
MIB: Yeah, there's a couple reasons for that. One, DL and I really do get along. We didn't know each other before this, but we've become friends working on it and we have a kind of easy rapport I think because we're both comedians and we know a lot of the same people and we've had a lot of the same experiences. So that's fun, and he's very fast and very smart and very funny, and he keeps me on my toes.
I think for the contestants, I think they are having a good time. It's not, you know, the money you can win on the show is a fair amount of money. You can win up to $35,000 but it's not like, it's not going to change anybody's life. It's not like, "Who Wants To Be A Millionaire", where if somebody wins a million bucks, that's life-changing money. For us, it's more about having fun and winning some money that would be great.
AE: Has anybody every told you if you have any kind of tells when it comes to lying? Have you had to work on anything like that?
MIB: Yeah, in some of the episodes people think they've picked up on them, and in particular I think it was a cop who is like, you do this when you're lying and he was just wrong. It did not give me a lot of confidence in our law enforcement capabilities.
AE: Have you tried to up the ante a little bit by bringing in the people that maybe can detect that kind of stuff, maybe like poker players?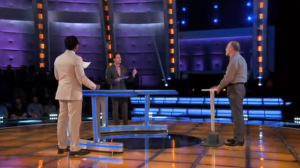 MIB: Oh yeah, we had a poker player on the show. I don't remember how well he did, but it wasn't great. It wasn't great. I think the people who are most confident in their ability to spot tells or learn to snuff out when somebody is lying tend to do the worst.
AE: Have you and D.L. had any kind of rapport as far as how you're going to go about attacking these people with your questions and information?
MIB: No, because we're competing against each other, too. You know there's no money at stake for D.L. and I, but we both want to be picked. We both want to be convincing in whether we are telling the truth or telling a lie. We're not strategizing against the contestants. If I'm telling the truth I want the contestant to pick me. If I'm lying I want the contestant to pick me, but we also just want everybody to have a good time. Ultimately I do want people to win money. I feel kind of bad when they suck at the show. I want them to walk out of there with something.
AE: Do you feel good about your acting prowess when somebody picks you and you're completely lying?
MIB: Oh yeah, nothing's more satisfying. Nothing makes me happier than when I've just delivered the biggest lie in the world and they pick me.
AE: How much room do you guys have to improv while you're taping the show?
MIB: Well, it's all improvisational. Nothing is planned beyond the reading of the questions and the actual game play. Neither D.L. nor I have a hand in writing the questions. We're only responsible for being funny. There's times when, if I have time to really look at the question and think of some jokes I will, but there's a lot of time where you just don't and you just have to go by the seat of your pants. I tend to find that the funniest moments just happen off the cuff anyway.
It's a combination. What you're seeing on the show is an edited down version of what we shot. We probably shoot 45 minutes to an hour per episode that you end up seeing 22 minutes of, so a lot of snips get lost in the edit room. None of the questions do and not of the important game play aspects do, but a lot of the comedy does, which is nice for us because we can just keep going. It doesn't matter so if we find something fun to talk about, we talk about it. If makes the cut, that's great. If it doesn't, it doesn't.
AE: Who's your favorite game show host of all time?
MIB: I'm trying to separate host from shows because my favorite show was "Jokers Wild."
AE: Nice. So would it be Wink Martindale.
MIB: I can't say that. Wink Martindale was the host on my favorite game show, but he is not my favorite host. Favorite host? I guess, I mean it's hard not to go with Bob Barker. I'll go with Bob Barker, or the other guy that I liked was Peter Marshall. He seemed kind of like a drunk as I'm thinking about it.
AE: You'll see sometimes different games shows now, will have celebrities come out and play for their charities. Do you guys ever think about doing that and if you did, who would you love to have on the show to see if you can pull some fast ones over on?
MIB: Well, an idea that I had, that I still think is a good idea and they tell me, maybe we will do it at some point is that D.L. and I are actually throughout the season playing for charity where every time we get picked money goes to one of our charities so it raises the stakes for us in terms of wanting to be picked. I still hope we get to do something like that. If we bring on celebrities I'd love to bring on the most pompous celebrities we can find and see how adept they are at figuring out who's lying and who's telling the truth. Journalist, politicians, you know, people like that.
AE: Like a Bill O'Reilly type in it?
MIB: Bill O'Reilly would be fantastic. Make him look like a total ass that would be the hope. It would suck if he was great at it.
AE: We all know you from your improv days as well. You've been with some amazing troops, "The State" being one, "Stella" being another and it's definitely helped you, I would say in this show, but has there been anything that you learned from back then that just not apply at all to what you're doing now? Is there anything new that you're learning when it comes to improv?
MIB: It's interesting. All of those skills do come into play with a show like this where you really do need to, the main thing with improvisational comedy is just listening and making sure that you're not trying to steal the spot light. If you have something to say you say it, but you're also trying to give other people room to maneuver. I think that's been one of the nice things about working with D.L.
I think we have a good sense of how to support each other and that is sort of the nature of improvisational comedy. It definitely comes into play. There are things that really don't. There's such a strict architecture of game shows that you have to follow because there's money at stake and that's sort of the precise opposite of what improvisational comedy is. Being able to combine those two things can be, it's not tricky, but it just requires a new skill set.
AE: Is it difficult when there is less people you have to improv with?
MIB: No, in a lot of ways it's easier because it's just like playing tennis. You just hit the ball back and forth. With more people it actually gets a little more complicated.
"Trust Me, I'm a Game Show Host" airs on TBS Tuesday at 10:30 PM EST.