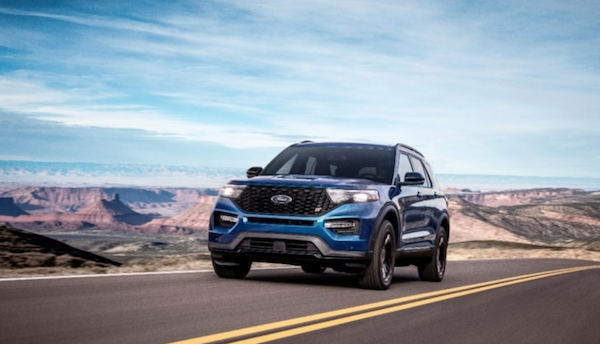 New vehicle owners may wonder if they have the right insurance coverage for their new ride. Two of the country's automotive and insurance industry leaders are offering a solution that's as simple as filling out a form in their FordPass or Lincoln Way app.
Ford Insure and Lincoln Motor Company Insure, powered by Nationwide, offer a simple and convenient way to secure usage-based insurance coverage through Ford Motor Credit Company's licensed insurance agency.
By logging on to their FordPass or Lincoln Way app, clicking on the insurance tile and filling in some information, customers in 39 states with qualifying 2020 Ford or Lincoln vehicles can purchase a policy in minutes and become eligible to save up to 40 percent.1 The form is prepopulated with key vehicle information to make the process easy and fast.
"This is the latest way we're improving the customer experience," said Elena Ford, chief customer experience officer at Ford Motor Company. "Insure makes getting insurance easier for connected-vehicle customers to cover one of their biggest investments – their vehicle – while saving money."
Ford Insure and Lincoln Motor Company Insure policyholders consent to be enrolled in Nationwide's SmartRide® usage-based insurance program and will share their vehicle connectivity information with Nationwide for the initial six-month policy.
Once customers purchase a policy, the connected vehicle will track and share distance driven, hard braking and accelerating, idle time and night driving to establish a policy rate for renewal. The data are shared with Nationwide through the vehicle's embedded modem, eliminating the need for a special app or vehicle plug-in device. Customers are eligible for up to a 40 percent discount, which will be applied when the policy is renewed.
Customers will have access to Nationwide's standard Accident Forgiveness option, as well as crash repairs using genuine Ford parts. "Customers want to be able to purchase auto insurance as quickly and easily as possible," said Brad Lemons, Nationwide's senior vice president of Personal Lines Product and Underwriting. "Ford and Nationwide are bringing together the best of our businesses to help make this happen in a way that is sure to delight our customers."
Ford Insure is the latest step in Ford Motor Company's comprehensive, long-term customer experience initiative. Ford aims to make each part of the ownership experience easier and worry-free, building customer ranks and revenues over time. Ford already has doubled its investment in customer experiences to increase trust and loyalty through programs that show appreciation to its long-term customer base.
Ford Insure and Lincoln Motor Company Insure are available in Alabama, Arizona, Arkansas, California, Colorado, Connecticut, Delaware, Georgia, Idaho, Illinois, Indiana, Iowa, Kansas, Kentucky, Maine, Maryland, Michigan, Minnesota, Mississippi, Missouri, Nebraska, Nevada, New Hampshire, New Jersey, New Mexico, North Carolina, Ohio, Oregon, Pennsylvania, Rhode Island, South Carolina, Tennessee, Texas, Utah, Vermont, Virginia, Washington, West Virginia, Wisconsin and Washington, D.C. Launches in other states are planned over time.
The insurance offer starts with these models: 2020 Ford Explorer, Fusion, Mustang, Transit Connect, Escape, Edge, EcoSport, Expedition, F-Series Super Duty, Transit, Ranger and the upcoming all-new 2021 F-150; and 2020 Lincoln Aviator, MKZ, Corsair, Nautilus and Navigator.
"Nationwide and Ford are two of the most well-known companies in America, and our customers are looking to us to provide the best insurance purchasing experience possible," said Kirt Walker, Nationwide chief executive officer. "We're confident this new partnership will lead to future innovative products and services between our two organizations."


After becoming an official partner of Major League Soccer (MLS) during the 2019 season, Captain Morgan is taking the pitch in 2020 with a lineup bolstered by new club partners Inter Miami CF, Los Angeles FC, Minnesota United and Nashville Soccer Club. These four new and exciting clubs join existing partners D.C. United, New York City FC, Philadelphia Union and Seattle Sounders FC. With these eight partners representing six playoff clubs from last season – including the 2019 MLS Cup champion – and two clubs making their MLS debut in 2020, there's clearly more fun to be had with Captain Morgan this season.
Captain Morgan will have a presence at Inter Miami CF Stadium, Banc of California Stadium, Allianz Field and Nissan Stadium all season. Additionally, matches presented by Captain Morgan with fun events for attendees over 21 will take place with Minnesota United on April 4th, Los Angeles FC on September 20th and Nashville SC on September 26th and Inter Miami CF at a date to be announced. Limited edition Captain Morgan Original Spiced Rum bottles featuring each of the new club partners' colors and crests will be available for purchase later this season – joining the limited-edition bottles of the four existing club partners.
"As we get ready to kick off our first full season with Major League Soccer, we can't believe how fortunate we are to have a group of partner clubs like this," said Christina Choi, DIAGEO Senior Vice President, Rum, Gin & Tequila. "Getting to know all of these passionate supporters across the country in 2019 was incredible, but we know we've only just started to scratch the surface in terms of what we can do together. We're going to reach a whole new level of fun and fan engagement during the 2020 season."
In its first year as the official spiced rum of MLS, Captain Morgan made it clear that it was here for the fans and had one goal in mind: more fun for fans. In addition to on-the-ground activations, social and TV content, the spiced rum brand gave out free tickets to fellow 'Morgans' over the age of 21 to matches like the 2019 All-Star Game and 2019 MLS Cup just for being named Morgan.
For more fun all season long, follow @CaptainMorganUSA on Instagram and @CaptainMorganUS on Twitter. Whether you're supporting your club at the stadium, in the pub with friends or at home, always remember to pace yourself, and enjoy Captain Morgan Original Spiced Rum responsibly. Captain's orders!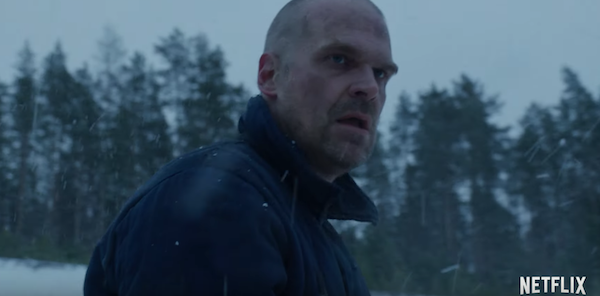 "We're excited to officially confirm that production on Stranger Things 4 is now underway — and even more excited to announce the return of Hopper! Although it's not all good news for our "American"; he is imprisoned far from home in the snowy
wasteland of Kamchatka, where he will face dangers both human…and other. Meanwhile, back in the states, a new horror is beginning to surface, something long buried, something that connects everything….
Season 4 is shaping up to be the biggest and most frightening season yet, and we cannot wait for everyone to see more. In the meantime — pray for the American."
From Russia with love,
The Duffer Brothers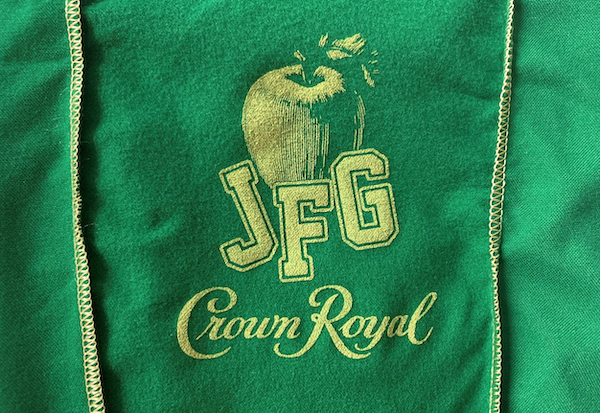 As basketball converges with fashion, culture and community in the Windy City this weekend, Crown Royal Regal Apple has partnered with West side native turned designer, creator and collaborator Joe Freshgoods as a Creative Director to help bring Crown Royal Regal Apple to life throughout the weekend, as well as to announce the launch of their new capsule collection, ROYAL APPLE GOODS.
This unique collection, available for this weekend only, will include custom created apparel and accessories such as sneaker bags, hoodies, t-shirts and bandanas. The sneaker bags will be made from the whisky brand's iconic bags that enclose each bottle of Crown Royal Regal Apple. Utilizing the bags that contain the larger format 1.75ml bottles, they will fit either 1 or 2 individual sneakers, depending on their size, ensuring that your shoes are always fresh and ready-to-wear. For years Crown Royal has been aware of consumers using its bags to hold everyday items such as sneakers, and this collaboration is a nod to that and to Chicago's crisp fashion culture.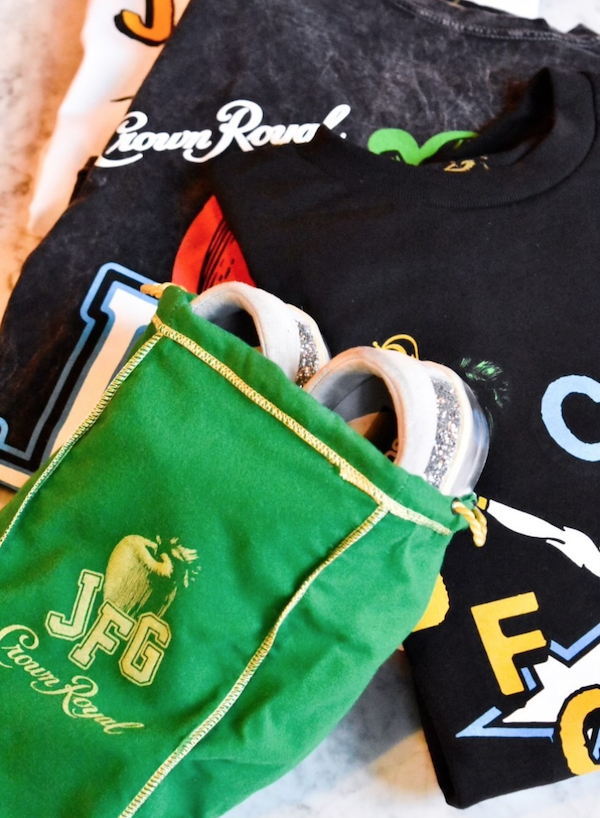 Freshgoods will unveil the capsule collection on Friday, February 14 at The Royal Pop Up by Crown Royal Regal Apple in his hometown of Chicago alongside an assembly of the city's top creators and makers who Freshgoods hand selected. The one-stop, invite-only, pop up shop in the West Loop will be outfitted with all the things guests need to look and feel their freshest during the city's star-studded weekend, including sneaker cleaning stations, barbering services, signature Crown Royal cocktails, an Insta-worthy green [apple] carpet and of course, the Crown Royal x Joe Freshgoods Present ROYAL APPLE GOODS capsule collection.
"I've always had a great love affair with Crown Royal, so this partnership felt like the thing to do. They're re-defining royalty in a way that's relevant to a new generation – to creators and people and from all walks of life – and I'm really excited to be a part of it," said Joe Freshgoods. "With this Crown Royal Regal Apple capsule collection, we're making something fun, cool and fresh that inspires self-expression and bridges the intersections of art and culture, while taking inspiration from my hometown of Chicago. This will be an historic weekend."
The ROYAL APPLE GOODS collaboration between Crown Royal Regal Apple and Joe Freshgoods is a continuation of the brand's commitment to blending fresh spins on culture with the fresh tasting flavor of Crown Royal Regal Apple. Infused with Regal Gala Apples, Crown Royal Regal Apple is a smooth, delicious tasting whisky that is best enjoyed responsibly as a chilled shot, on the rocks or in a cocktail.
"Crown Royal Regal Apple is continuing to re-write the definition of royalty, expanding on its cultural connections to the millennial and multicultural communities," said Johannah Rogers, Senior Brand Manager, Crown Royal. "Collaborating with Joe Freshgoods on this capsule collection, and particularly on the sneaker bag, was natural for us because he embodies true passion in crisp culture. With his Chicago roots, it also presented the perfect opportunity for us to work together on giving back to the local community; to the city and people that first inspired him."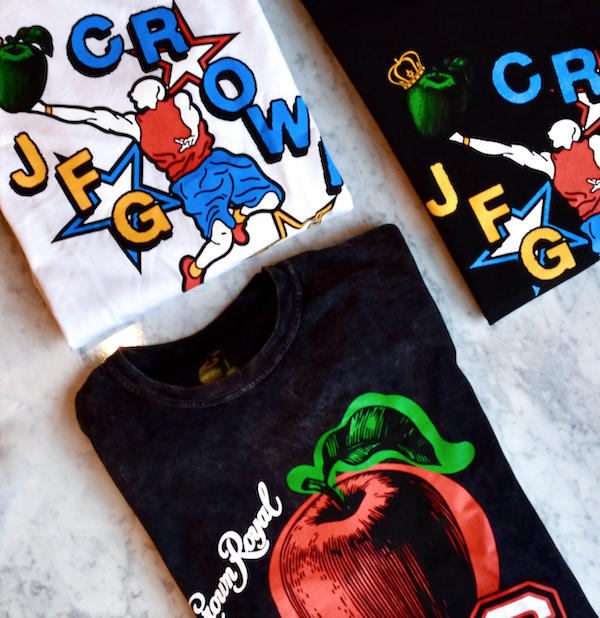 Following The Royal Pop Up, Crown Royal Regal Apple is looking to continue to give back to the community and celebrate the city's unique culture by partnering with 501(c)(3) Project Backboard to rehabilitate basketball courts around Chicago. Project Backboard's mission is to renovate dilapidated basketball courts, turning them into vibrant community hubs, inspiring multi-generational play and improving park safety.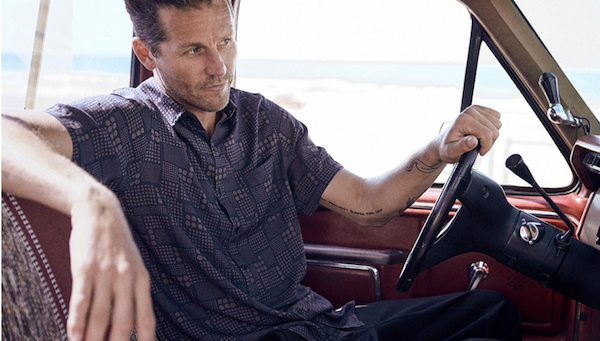 Parallel X League founder Brandon League is a traveler, creative mind, and former Major League Baseball pitcher. He found his craft and his voice off the field curating his wardrobe with modern urban aesthetics and hints of his laid back Hawaiian heritage. From up-cycled clothes combed from thrift store aisles to high fashion designer pieces, Brandon's closet became a source of eclectic inspiration.
After spending over a decade collecting new views, tastes and fabrics on the road, Brandon realized his love for tailored, high-quality clothes often left him with few choices that fit his athletic build. This became an opportunity: through PXL Brandon has moved from curator to creator to provide a design-focused lifestyle line made for the traveler, the athlete and those ready to break new ground in their style.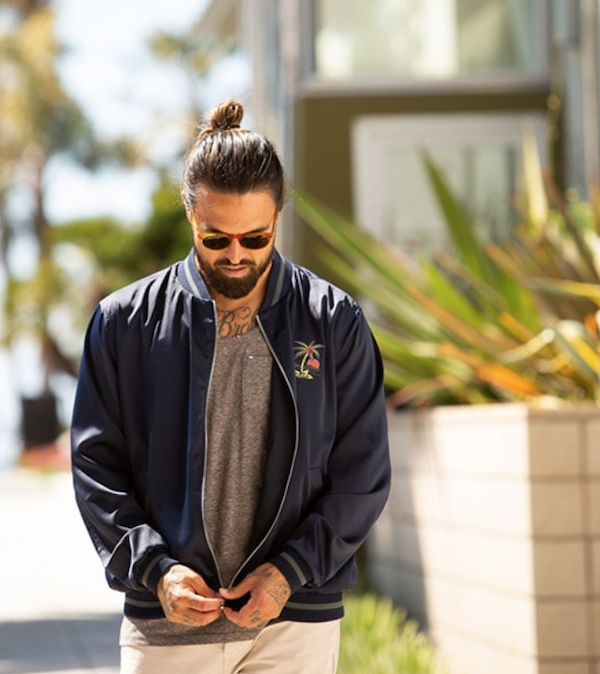 "Parallel" represents harmony. It's the balance between our journeys and exciting new frontiers. We recognize that the past and future coexist as we journey through stages in our lives, whether it be switching careers or discovering new surroundings.
Inspired by this meaning, our modern-heritage line moves with the fast-paced fashion industry while keeping what is most important constant: lasting quality, tailored fit for the athletic build, and our Parallel philosophy.
PXL is for anyone on a journey. It's for anyone who embraces their heritage while forging their own path.
Follow Brandon on Twitter @BrandonLeague43 and go to parallelxleague.com and their Instagram page at @ParallelXLeague to check his clothing line.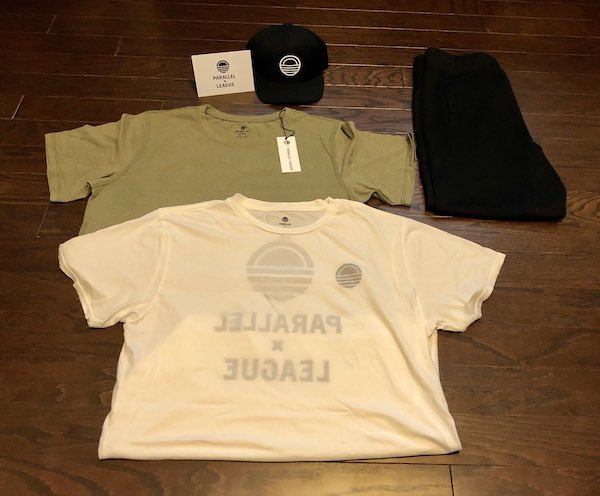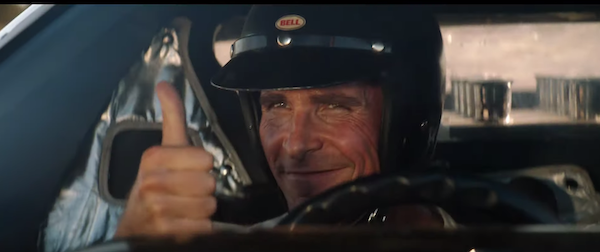 Matt Damon and Golden Globe Nominee Christian Bale star in this "thunderously exciting" (Peter Travers, Rolling Stone) film based on the remarkable true story about Ford Motor Company's attempt to create the world's fastest car. American car designer Carroll Shelby (Damon) and the fearless British-born driver Ken Miles (Bale), together battled corporate interference and the laws of physics to build a revolutionary race car and take on Enzo Ferrari at the 24 Hours of Le Mans in France in 1966.
Certified-Fresh on Rotten Tomatoes critics and fans alike have raved about this epic underdog tale that will keep your heart pounding from start to finish. Add FORD V FERRARI to your digital collection on Movies Anywhere and buy it on 4K Ultra HD, Blu-ray and DVD to add a piece of history to your film collection.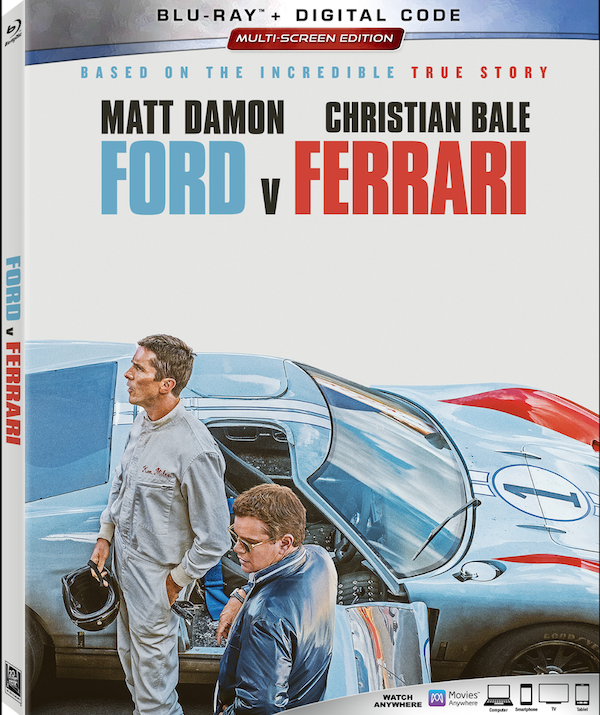 FORD V FERRARI Digital Bonus Features:
"The 24 Hour Le Mans: Recreating the Course" Featurette – Discover how the climactic race of the film was achieved, from recreating the track to capturing and editing all the action.
Pre-Vis: Daytona & Le Mans Races – These animated pre-visualization sequences worked as a roadmap for filmmakers throughout production.
"Bringing The Rivalry to Life" * – Go behind the scenes of the film with this 8-part, 60-minute documentary.
Matt and Christian: The Conversation (iTunes Extras exclusive) – Sit down with Christian Bale and Matt Damon for an intimate reflection on the making of the film.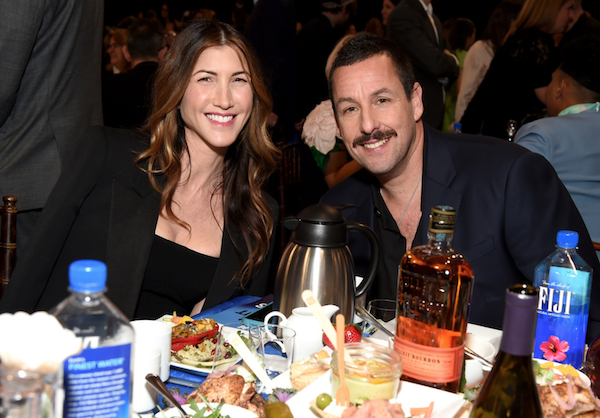 As the latest stop on its nationwide-tour of the Bulleit 3D Printed Frontier Experience, Bulleit brought its 3D Printed Bar, some of the world's first 3D printed cocktails and a Bulleit NEON in A Bottle, film-inspired art installation by the 'Neon Queen' Lisa Schulte to the Film Independent Spirit Awards in Santa Monica today Saturday, February 8th.
Now in its 35th year, the Film Independent Spirit Awards is an acclaimed award show that brought together the most boundary-pushing talent from this past year's independent films across the globe including Hustlers, Parasite, Uncut Gems, Marriage Story, Waves, Honey Boy, Luce and more.
Those who attended were Jennifer Lopez, Laura Dern, Greta Gerwig, Rachel Brosnahan, Adam Sandler and more.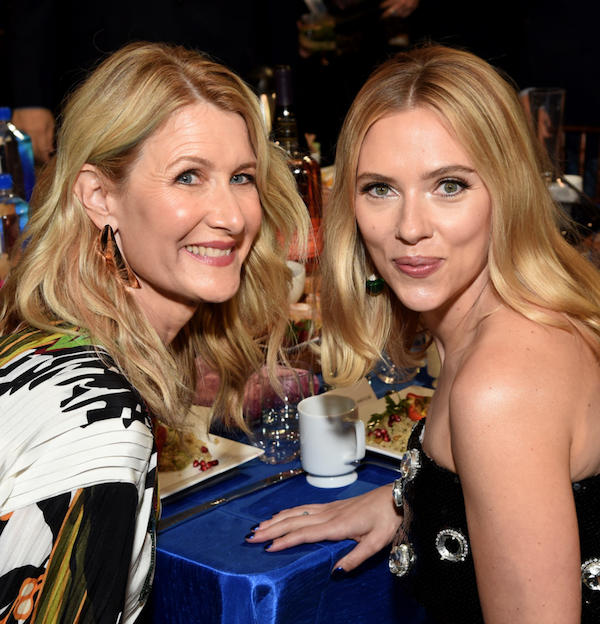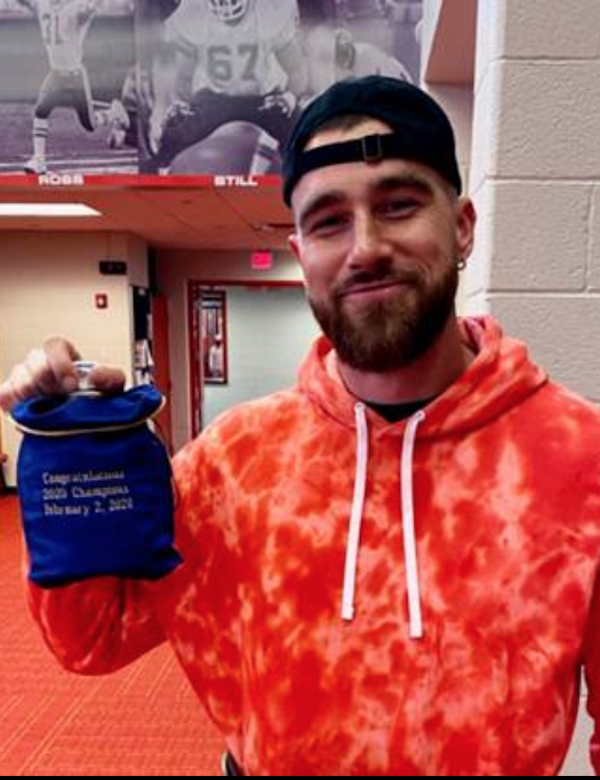 The 2020 Champions have returned to Kansas City for their well-deserved victory parade today. In honor of their big win, tight end Travis Kelce generously gifted a bottle of Crown Royal XR Blended Canadian Whisky, the rarest whisky in the Crown Royal Extra Rare Whisky Series, with a custom embroidered bag to the entire 2020 squad.
"I literally love this team. I wanted to do something special to thank them for bringing the trophy home, which is why I gifted everyone a bottle of the extra rare Crown Royal XR to celebrate. We fought. Now it's time to party," - said Kelce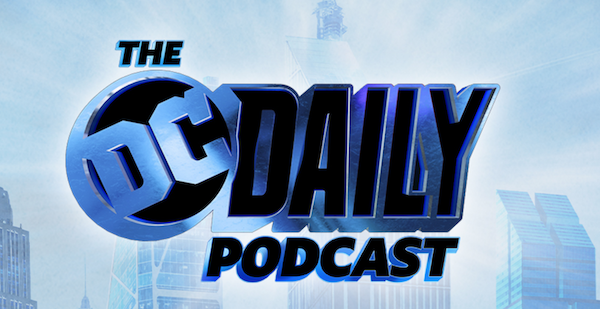 DC UNIVERSE has launched an extension to its ongoing free-to-view web series, The DC Daily Podcast. Debuting new episodes twice a week and featuring celebrity guests and creators geeking out about all things DC, fans will get behind-the-scenes access to DC's most talked-about comics, TV series, films, collectibles, games and more.
Every Tuesday morning, the "DC Daily Interviews" edition of The DC Daily Podcast includes expansive, long-form interviews, straight from the set of DC Daily. Including in-depth discussions with legacy creators, classic voice actors, on-screen stars, and more, "DC Daily Interviews" will be a must-listen for inside stories and never-before-revealed details that fans will love to hear. Upcoming guests include JOKER Academy Award-Nominated Cinematographer Lawrence Sher, ARROW'S Katie Cassidy and Juliana Harkavy, and comic book legend Brian Michael Bendis.
On Fridays, The DC Daily Podcast releases "DC Daily Weekly" episode, featuring DC Daily regulars Amy Dallen, Samm Levine, Clarke Wolfe, Hector Navarro, Whitney Moore, Sam Humphries, and more, giving their hot takes on the biggest headlines from DC, plus diving deep on favorite stories and characters from throughout the DC Universe.
Fans do not need to be members of the DC UNIVERSE digital subscription service to have access to DC Daily or The DC Daily Podcast.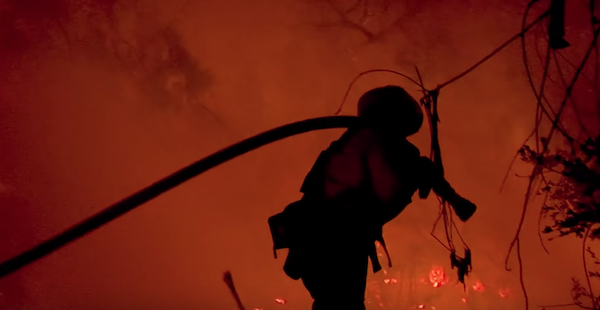 Budweiser revealed its Super Bowl spot titled "Typical American" featuring some of the most viral acts of humanity the internet has ever seen, juxtaposed with some of the most common labels placed on Americans. The shining stars of the film are the real-life stories of community, ambition and progress that inspire and bring people together. "Typical American" celebrates the best of the American spirit and reminds us that America's best days are still ahead.
"This year, Budweiser will celebrate the essence of the American spirit by spotlighting ordinary people doing extraordinary things across the nation – a message we believe is incredibly timely," said Ricardo Marques, VP Marketing Core & Value brands at Anheuser-Busch. "We are proud to refer to Budweiser as a 'typical American beer' in this spot, as it is a badge of honor for us. Budweiser is one of the most iconic American brands in the world, and there is nothing ordinary or unremarkable about how we make our beer or where the brand comes from."
Directed by Oscar-winning filmmaker Kathryn Bigelow, Budweiser's :60 commercial turns American labels on their head and reminds viewers that the American spirit is alive through the extraordinary actions of ordinary people. After recruiting people from coast to coast who embody the American spirit – from everyday acts of kindness to epic personal achievements – Budweiser showed them engaged in acts that are in stark contrast to common labels and stereotypes. These include:
Hannah Gavios from Queens, New York, debunks the label often placed on Americans of "always so competitive" as she heroically completes her second marathon three years after a spinal cord injury left her paralyzed.
Mason Miller from Peoria, Arizona proves that "showing up uninvited" isn't always a bad thing – especially if you're a soldier surprising your family after a tour of duty.
A Good Samaritan makes a case for "touching other people's things" as he helps push a car to safety during a blizzard.
Ken Nwadike Jr., from San Diego, California, "thinking he can save the world" offers "free hugs" to a police officer to defuse a tense protest proving there is more that unites us than divides us.