Chris Stout
Posts by Chris Stout

This is clearly the best news story of the week. Check out this lead. Everything sounded semi-believable until the bulldozer part: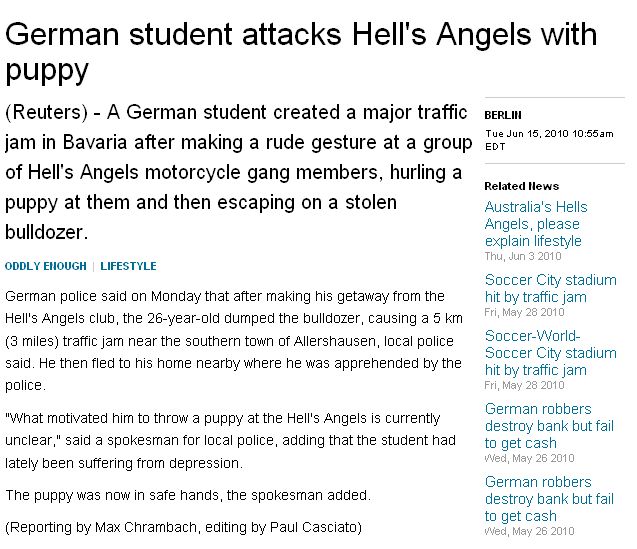 Mother's Day gets all the attention, but Dad's need some appreciation too. Father's Day is coming up this Sunday, and if you're like most dudes, you probably aren't prepared to show your Dad some love. We all wait until the last minute to get gifts for our Dads (if we bother to get 'em anything at all). Father's Day gifts tend to be a bit unimaginative – ties, socks, Best Dad Ever mugs – that sorta thing.
This year, don't jip your Pops. Get him something you know he'll enjoy (and possibly share with you). Get him some Johnnie Walker. If you're wondering which bottle to get him, don't worry. This quick rundown of the different Johnnie Walker labels will help you sort out which bottle is right for your Dad.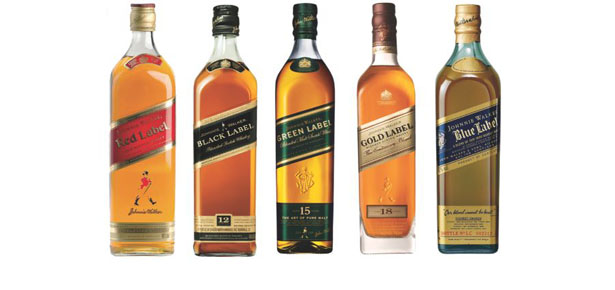 Johnnie Walker Red Label
Does your Dad like spicy food? Does he enjoy mixing Scotch with other stuff? Are you on a budget this year? If you answered yes to any of these questions, Red Label is your pick. Red Label is a utility, everyday scotch that has a bit of a bite, but plays well with other mixers.
Johnnie Walker Black Label
Is your Dad old school? Is he a stubborn, no-nonsense kinda guy who knows what he likes and sticks with it for the long term? If so, you can't go wrong with Black Label. It's complex, smoky, well-crafted and perfect straight up.
Johnnie Walker Green Label
Does your father care about the environment? Does he like variety, earthy blends and subtle aromas? If so, go with the Green Label this Father's Day. It's an intense, flavorful whiskey that combines pure malt blends from multiple regions in Scotland. If you're Dad has a discerning palate, get him some Green.
Johnnie Walker Gold Label
Does your Pops drink Scotch on the rocks? Does he have a bit of a sweet tooth? If your Dad likes smooth, creamy Scotch that unleashes warm, satisfying flavors when served chilled, Gold Label is the way to go.
Johnnie Walker Blue Label
Okay, has your Dad been especially awesome to you this year? Have you skimped out on great Father's Day gifts for awhile? If you really want to show your Dad that you appreciate him, you gotta go Blue. Blue Label is liquid amazing. It's the pinnacle of the Johnnie experience. Only hand-selected, cash-money casks get set aside to make Blue Label bottles. Created by Master Distiller Jim Beveridge, Blue Label is the best of the best. It certainly beats the hell out of a Best Dad Ever mug.
Johnnie Walker is offering complimentary custom engraving on bottles of Blue Label for Father's Day. Check out the Johnnie Walker site to learn more.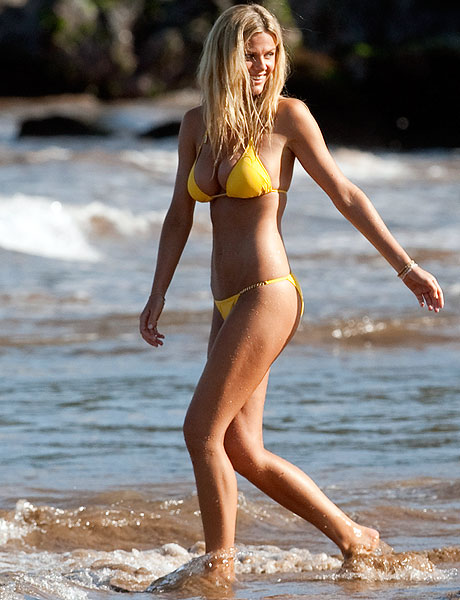 Back in March, Esquire got into bracket fever when they set up the 2010 Sexiest Woman Alive Madness tournament – a 64 women, single-elimination tourney where readers could vote on their choice for the Sexiest Woman Alive. The reader's choice tournament is a supplement to the official selection of the Sexiest Woman Alive, which Esquire will announce in November.
The tourney featured a surprising first round upset (Helen Mirren beating out Megan Fox) and a Sweet 16 berth for underdog Lane Kiffin.
In the Elite 8, Stacy Keibler beat out Heather Mitts, Jessica Alba edged out Kristen Bell, Candice Swanpoel was crushed by Broklyn Decker and Heidi Klum sent Evangeline Lilly home.
In the end, the 64 babes from four conferences (movies, music/fashion, sports and TV) were whittled down to just two: Brooklyn Decker and Heidi Klum. The final was an absolute blowout, with Decker earning 89% of the vote in the championship round. Although Esquire's official Sexiest Woman Alive won't be announced for a few months, the people have spoken, and Brooklyn Decker  now stands alone as the reader's choice for Sexiest Woman Alive.
Here's a look at the final bracket results.
So a couple weeks ago the MANjr team attended the taping of the 2010 Spike TV Guys Choice awards. By far the most entertaining moment of the show was when Triumph the Insult Comic Dog went through a list of the Triumph Douchebags of the Year. Here's the video: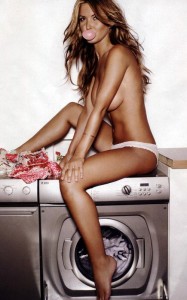 Good gravy, Audrina Patridge is scrumptious! (Heavy)
Get some vuvuzela horn action on your iPhone (CNET)
Yes, there was a Mel Kiper Sr. – 11 Dads of famous juniors (MentalFloss)
This shirt covers every geeky thing from A to Z (SlashFilm)
The top 9 chokes in US Open History (BroBible)
Find out the dirty secrets behind radio's slow and painful death (TheBachelorGuy)
8 crazy athletic feats that changes sports forever (EgoTV)
Top 20 must see guy movies (MankindUnplugged)
Jessica Biel accepts the Holy Grail of Hotness Award from her A-Team cast mates at the 2010 Spike TV Guys Choice Awards. Well deserved, Miss Biel, well deserved….
Diego Maradona has never met a vuvuzela that he didn't like…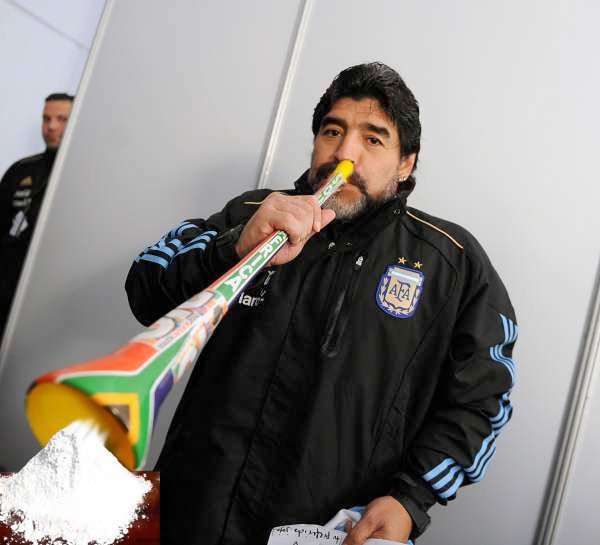 Thanks @EgoTV!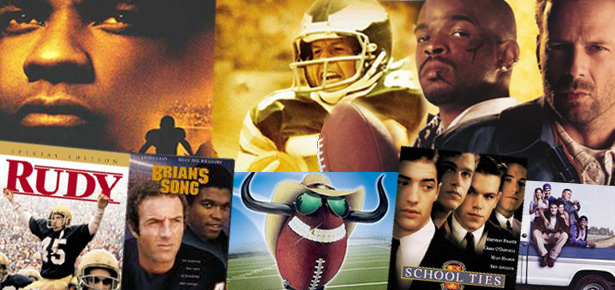 Who doesn't love football movies? They're packed with real action and genuine inspiration. They're filled with raw emotions and extended montages. Football movies can change your life. They can teach you about love, teach you about success and they can even teach you a thing or two about yourself. Here are the top 25 football movies of all time, in order of awesomeness:
25. The Blind Side
To be honest, this movie sucked. Yea, I said it. The film portrayed Michael Oher as a jumbo moron whose super-sweet, inner-city innocence was matched only by his inability to comprehend the purpose of blocking. The whole thing just felt so exploitative on too many levels. But hey, Sandra Bullock won an Academy Award for that accent, and that should count for something.
24. Heaven Can Wait
It's hard for this generation to remember what a badass Warren Beatty used to be (it's also hard to remember that the Rams once hailed from Los Angeles). This movie has to be one of Kurt Warner's favorites – it's got the Rams, the romance, an injured QB, a dude who uses his millions to do the right things and lots of angels and heaven and other Christian stuff.
23. Radio
Yea, Radio made the list. But why not, right? Ed Harris is a coach who really cares about football and making a difference. Cuba Gooding Jr. is a special person who loves listening to his radio and overcoming adversity. Spoiler alert: Ed Harris retires from coaching in the end, thus showing he cares more about making a difference than he does about football.
22. Lucas
Lucas is Corey Haim's hit flick about geekiness, romance and how it all ties together with football. Haim is the weakling who can't defend himself. Charlie Sheen is the standup captain of the football team who protects Haim. Everything changes when new girl Kerri Green arrives at school and the nerd and the jock battle for her affections.
21. Jerry Maguire
This movie seems kinda dated now. Although it's starting to be okay to like Tom Cruise movies again, it's hard to think back to a time when Renee Zellweger was attractive and Drew Beldose was the biggest thing in the NFL. Gushy love story and annoying spiky-haired kid aside, this film is still a worthy addition to the list.
20. The Waterboy
May not have much rewatchability, but this movie served its purpose. It was the gridiron Happy Gilmore, and it accomplished what it set out to do. Before The Blind Side melted people's hearts, this film was the highest grossing sports movie of all time. Seriously.
Chris Rock's acceptance speech was classic:
Spike TV's Guys Choice Awards airs on Sunday, June 20 at 10 pm.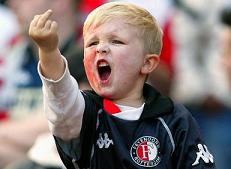 And what's a soccer tourney without some hooligans (EgoTV)
7 signs that summer is just around the corner (Guyism)
A look at World Cup Twitter trends (Mashable)
Wow, Lisa Morales is smoking' hot (MankindUnplugged)
Will Wayne Rooney be able to hold himself back from stomping on people? (FHM)
Nothing like a nice video of a graduation brawl to start the weekend (Asylum)