Chris Stout
Posts by Chris Stout
Listen to DMC. Don't text and drive. Or to put it another way,
When you're on the road,
Don't L-O-L,
Cause it's real,
Keep both hands on the wheel.
Tell 'em D:
Thanks PFT

Who doesn't love Philip Seymour Hoffman? He's got three names, he was awesome in Boogie Nights and he's not content with just acting. Nope, PSH wants to get behind the camera, too.

Jack Goes Boating is Hoffman's directorial debut. The film had a limited release on September 17, but it's going into expanded nationwide release this weekend. Check out the trailer:
To pump you up for PSH's directorial debut, we're giving away a Jack Goes Boating prize pack that includes:
Jack Goes Boating Movie Poster
Jack Goes Boating Soundtrack
Capote DVD
The Visitor DVD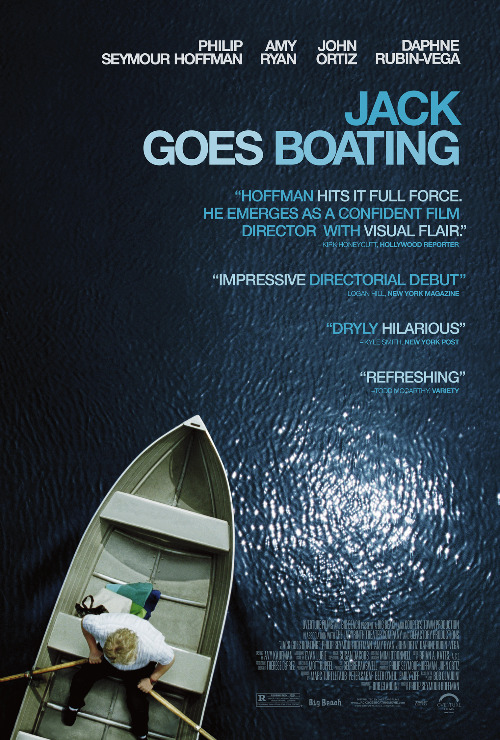 Here's how to enter:
Follow us on Twitter (@MANjrcom)
Drop a comment below and tell us what you think about Philip Seymour Hoffman
Winner will be chosen at random
Giveaway ends next Friday, October 1st

So Stephen Colbert testified before Congress this morning. He made his comments at the House Judiciary Committee hearing on immigration. Here's transcript of his opening statements: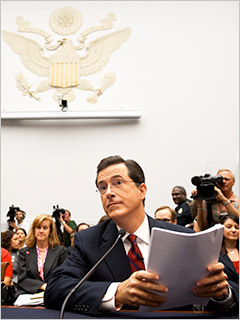 "Good morning. My name is Stephen Colbert: television personality, comedian and resident of New York. I would like to thank the committee and its members for their time today and their open minds as I present my statement for the record.
In July of 2010 — in the midst of Arizona's immigration firestorm — I welcomed Arturo Rodriguez, president of United Farm Workers of America, as a guest on my television show to discuss the impact on harvests in California's Central Valley. During our interview and subsequent conversation, I learned of his "Take Our Jobs" campaign; offering unemployed Americans farm work, providing necessary training and addressing the chronic and endemic shortage of agriculture laborers across the country. While an enthusiastic endeavor, the project recruited a mere three participants. As a comedian and satirist, the temptation of subjecting my character to manual labor proved impossible to resist. I offered to be the fourth.
Joined by Congresswoman Zoe Lofgren — longtime advocate for farmworkers' rights — I traveled to Upstate New York, where I spent 10 hours picking beans, packing corn and learning about the stark reality facing American farms and farmers. I learned that many farms are closing, growers are planting less or switching to other crops, and the production of fresh foods and vegetables is moving abroad. I learned that American farmers have moved at least 84,155 acres of production and 22,285 jobs to Mexico, and that between 2007 and 2008, 1.56 million acres of U.S. farmland were shut down; 1.56 million acres is about twice the size of Delaware.
At the request of Congresswoman Lofgren, I am here today to share my experience as an entertainer turned migrant worker and to shed light on what it means to truly take one of the millions of jobs filled by immigrant labor. They say that you truly know a man after you've walked a mile in his shoes, and while I have nowhere near the hardships of these struggling immigrants, I have been granted a sliver of insight.
Thank you very much for the opportunity to share my testimony."
Check out the full video of Stephen Colbert's testimony: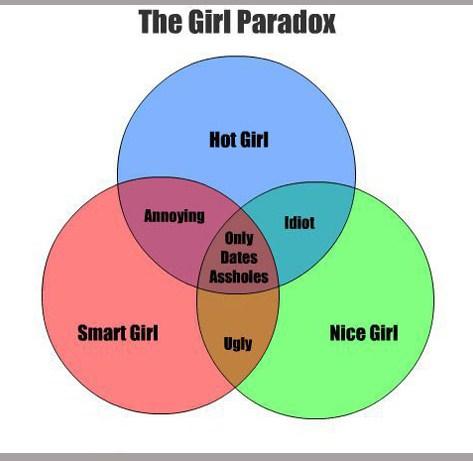 Via: Imgbit


Via: Attu World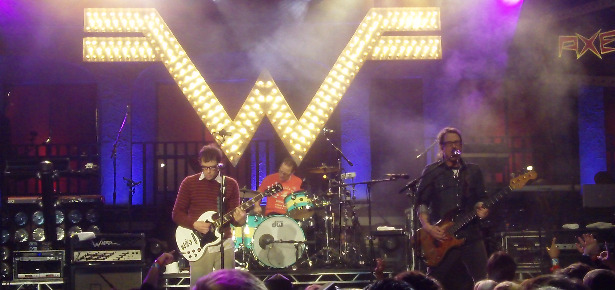 Weezer played a secret show sponsored by AXE at the Dunes Inn Motel in Hollywood on Tuesday, and it was sick. The second installment of the AXE Music "One Night Only" concert series was definitively a hit (the first One Night Only concert was a TI show in New York that sounded like a pretty sweet time as well). The Weezer show featured an open bar, free food, celebs and a chance to see a great live band in the intimate setting of a motel courtyard on Sunset and Western.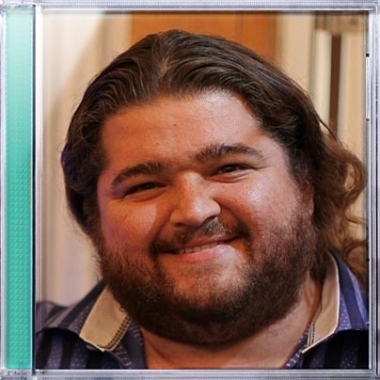 Khloe Kardashian and Lamar Odom were there (Odom looked bored as hell, but hey, way to support the band, Lamar). Vanessa Hudgens, My Chemical Romance and the big guy from LOST were also in attendance. Jorge Garcia (aforementioned big guy) had his face selected by Weezer for their new album cover, Hurley. Jorge got to introduce the band and even did a number with them on stage.
AXE puts on great events, and this was no exception. The line outside was massive, but once people got in, they were treated to free drinks & snacks, great music and good energy. You can't ask for much more than that on Monday night in Hollywood.
Rivers Cuomo and company certainly know how to put on a show. The band played "My Name is Jonas" with My Chemical Romance, did that entertaining MGMT/Lady Gaga cover, played some newer stuff, a lot of older stuff, and just jammed out and kept the crowd involved throughout the entire set. Check out the videos:
Weezer – Jorge Garcia Intro and Hash Pipe – AXE One Night Only – MANjr.com from Chris Stout on Vimeo.
Weezer – Say It Ain't So – AXE One Night Only – MANjr.com from Chris Stout on Vimeo.
Weezer – Surf Wax America – AXE One Night Only – MANjr.com from Chris Stout on Vimeo.
Weezer – Undone-The Sweater Song – AXE One Night Only – MANjr.com from Chris Stout on Vimeo.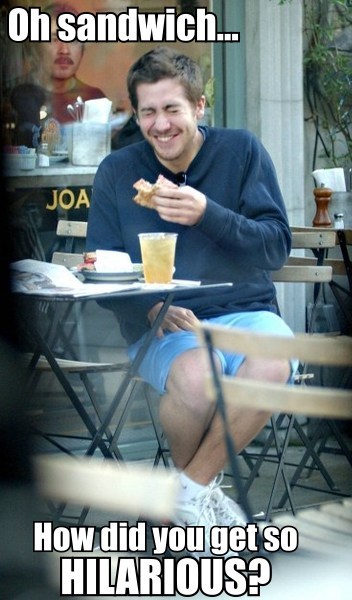 Via: Imgbit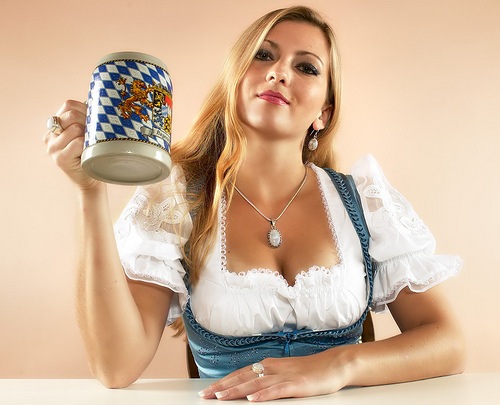 Sexy frauleins from Oktoberfest (Gunaxin)
The best colleges for men 2010-11 (Guyism)
The 20 hottest Mexican women (Heavy)
A girl's guide to surviving football season (Leftos)
Gina Carano gallery (Banned in Hollywood)
Top 5 Spanish speaking weather girls (Perez Solomon)
Classic cops and robbers films (Hollywood.com)
Yikes, a Kinky Kim Kardashian blowup doll (Mankind Unplugged)
Yep, Holly Weber is hot (AskMen)
Funny Jeopardy! videos (Asylum)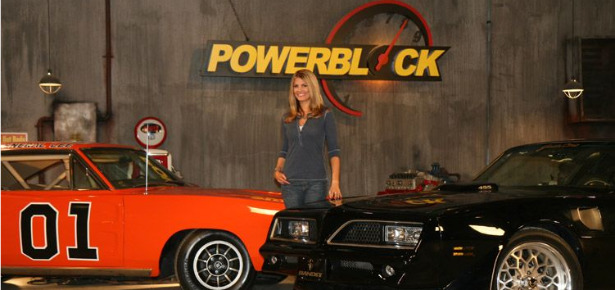 The lovely Courtney Hansen knows more about cars than you and your dad combined. Courtney's father, Jerry Hansen, won 27 SCAA national racing championships. You may not know much about the Sports Car Club of America, but Club Racing has been around since the 60s, and no other SCAA racer has more titles than Courtney's pops. The guy also owned the Brainerd International Raceway, so Courtney grew up in a very auto-enthused family.
Hansen hosts Spike TV's Powerblock, a chunk of weekend programming that currently includes the shows MuscleCar, Horsepower TV, Xtreme 4×4 and Trucks! Hansen was also the co-host of Rides, Overhaulin' and Million Dollar Motors. Courtney penned a column for FHM and she just came out with a new book, The Garage Girl's Guide To Everything You Need To Know About Your Car. Courtney's also the new spokesperson for AutoTrader.com.
We had a chance to talk to Courtney about her superior auto knowledge, American muscle cars, tips for buying a new car and what it's like to work with Chip Foose.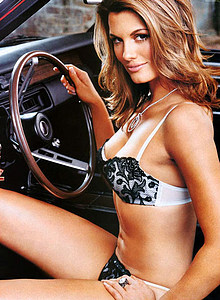 Do guys tend to trip out when they see a gorgeous girl like you who knows a thing or two about cars?
First, thanks, that was sweet to say. As far as guys tripping out, I've found that they may be surprised about my automotive passion or knowledge, but when they learn of my pedigree — my dad is the top SCCA champion with 27 national titles, and we once owned BIR raceway in Minnesota — and see that I don't carry a know-it-all attitude — because I certainly still have so much more to learn — they aren't chauvinistic or intimidated. Plus, more and more women are involved in the automotive industry and that's helping to set a new tone. Thankfully, I have always found that the men in my life and those who I've met along the way consider my love of cars sexy!
Have you always been into cars?
I have always loved cars! I came home from the hospital in an old Rolls-Royce Corniche, and not because I come from a shi shi family, but because that was, at the time, my dad's favorite car. Cars have always been special in my family and are in my blood, and since my first moments in the world I've appreciated everything about them. It also helped to be surrounded by every vehicle with an engine and racing since childhood.
Are you excited about being the new spokesperson for AutoTrader? What's in the works for you?
I'm thrilled to be the spokesperson for AutoTrader.com and to be doing some upcoming work with Auto Trader Classics. I've always respected their brand and find their web site incredibly helpful when car shopping and buying. We purchased a car on AutoTrader.com that we sold for charity during a Spike TV Powerblock episode. And I have my eye on a favorite classic ride to buy through them now. I'll be doing work with them at SEMA in Vegas and the upcoming LA Auto Show.
Why do you think women find it so stressful to shop for a car?
The car world has always been very dominated by men, so I think naturally we women can feel intimidated in this space. But I strongly believe that if we gather as much knowledge as possible about the ride we need and want for our lifestyle, compare various vehicles that are available to us, understand the vernacular so that we can talk confidently with the dealers, and aren't afraid to negotiate, the car shopping and buying process should be fun and a great success for us!
What's the number one mistake people make when they shop for a car?
I think it all comes down to not being informed. If we gather all of the information that's available to us, online and for free, and go into the dealerships armed with a wealth of knowledge and prepared to get the car that is best for us, it will be a breeze and a blast!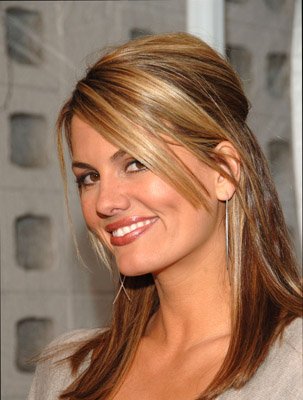 Can you offer some test drive tips for our readers?
Take it out to the desert, put the pedal to the metal and properly test that baby out! Just kidding of course! I'm much more responsible than that. As far as test driving, if it's a used car you're shopping for, spend as much time with the vehicle as the owner will allow, drive with the windows both up and down so you can listen for any annoying sounds or rattles that would indicate a problem, get a real feel for how it is behind the wheel, how comfortable the seat is, how the suspension feels, how it turns, how safe it feels etc. When shopping for new cars, spend a lot of time and trust your intuition about whether or not it feels right!
What was it like to work with Chip Foose on Overhaulin'?
Chip is a dear friend of mine and one of the most gracious and talented people I have ever met. And he is a blast to hang with! He always has a funny pun, for literally every phrase. We would always try to test him on the Overhaulin' set and he never once was without a pun and hilarious retort. The other night I had dinner with Chip, his wife and friends, and I was laughing hysterically through dinner, particularly over an enormous piece of broccoli!
What's the most luxurious ride you've ever reviewed?
I almost said the Rolls-Royce Phantom, I used to work as a spokesperson for R-R years ago, but I would have to say Chip Foose's hand built Ridler winner car, called Impression. It is beyond elegance and luxury. It's like nothing I've ever seen. True craftsmanship, stunning art on wheels.
What's the most powerful ride you've ever reviewed?
Hmmm. I got some serious power out of both the Ford GT in Las Vegas and the Lamborghini Gallardo Spyder at Miami's Homestead racetrack. I scared the crap out of Tom duPont from the duPont Registry who was sitting next to me in the Gallardo. Loved it!
What new car are you looking forward to checking out next year?
I've been so impressed by the rebirth of the American muscle cars. The new Jaguar XF sedan is a gorgeous ride with some serious power. But right now my eyes are focused on the classic rides I've always dreamed of. I know it's girly, but I adore the '57 Thunderbird, and I used to prefer white but now I'm all about the silver. I like the '65 Fastback, the '71 Cuda, of course the Shelbys, who doesn't? And the '54 and '58 'Vettes.