Art Eddy III
This user hasn't shared any biographical information
Jabber/GTalk: Art Eddy III
Posts by Art Eddy III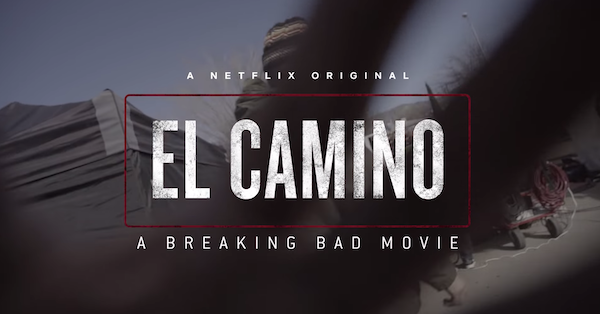 Take a behind the scenes look at the Netflix television event El Camino: A Breaking Bad Movie. This film reunites fans with Jesse Pinkman (Emmy-winner Aaron Paul).  In the wake of his dramatic escape from captivity, Jesse must come to terms with his past in order to forge some kind of future. This gripping thriller is written and directed by Vince Gilligan, the creator of Breaking Bad. The movie is produced by Mark Johnson, Melissa Bernstein, Charles Newirth, Diane Mercer, Vince Gilligan and Aaron Paul, in association with Sony Pictures Television.
It has also been announced that Matt Jones and Charles Baker will reprise their roles as Jesse's delinquent friends Badger and Skinny Pete in El Camino.
Check it out here.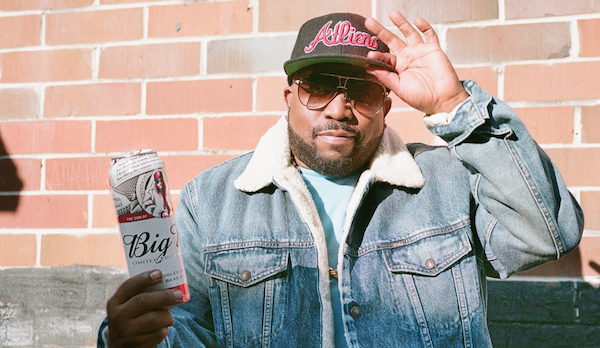 Budweiser dropped limited-edition Big Boi Tall Boy 25 oz. cans, in collaboration with rap legend and Atlanta's own Big Boi. The new cans feature an image of the rapper, in true Big Boi fashion – repping an ATL cap and a fur coat, along with additional Easter eggs for hip-hop fans throughout.  The Budweiser Big Boi Tall Boys are available today exclusively in Georgia, while supplies last.
On the collaboration Big Boi said, "Wherever my career has led me since I started out almost 25 years ago, I've always stayed true to Atlanta and proudly repped the city each step of the way. Budweiser and I are bringing the Budweiser Big Boi Tall Boys here to thank the city and the fans who have supported me since the beginning."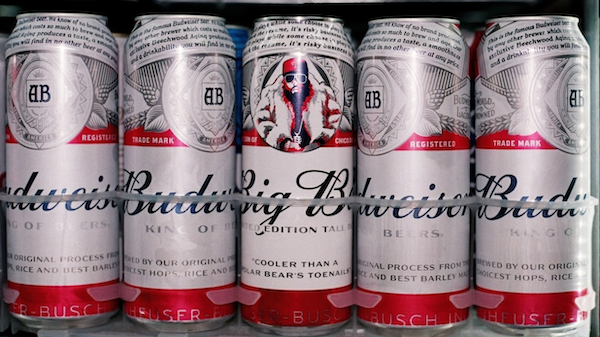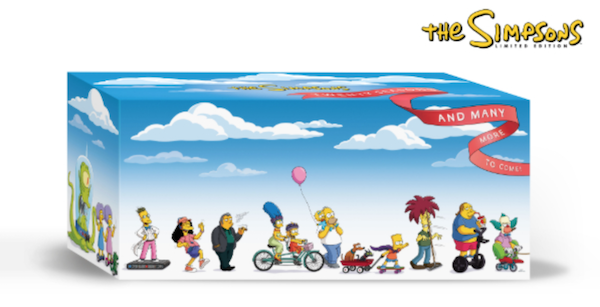 Twentieth Century Fox Home Entertainment has announced THE SIMPSONS: THE COMPLETE SEASONS 1-20 LIMITED EDITION. The collection, containing every episode from the series' first twenty seasons, will be available on December 3, 2019.
Journey to Springfield to witness the adventures of Homer, Marge, Bart, Lisa and Maggie from their humble and heartwarming beginnings in "Simpsons Roasting on an Open Fire" and through all of the wild adventures of their first twenty seasons, featuring iconic episodes such as "Marge vs. The Monorail," "Bart the General," "You Only Move Twice" and the legendary two-parter, "Who Shot Mr. Burns?" The beloved series won 34 Emmys® and introduced the world to several celebrated guest appearances by fan favorites including Kelsey Grammer as the criminal mastermind, Sideshow Bob, Glenn Close who brilliantly played Homer's loving and sweet mother, Mona Simpson and Albert Brooks as the evil genius, Hank Scorpio.
In total, 1,000 copies of THE SIMPSONS: THE COMPLETE SEASONS 1-20 LIMITED EDITION will be created, with 500 available at Best Buy, and another 500 available at Amazon.com. The collection is currently available for pre-order and will be available on December 3, 2019.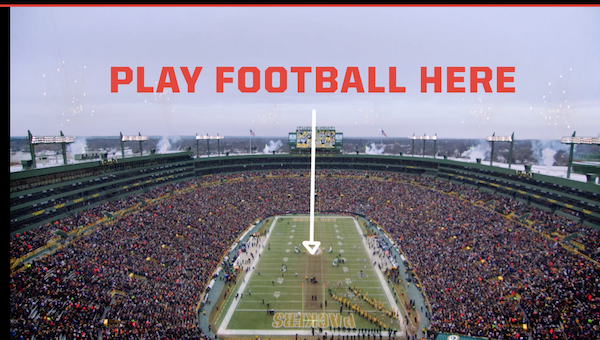 Today, the NFL announced the seventh #NFL100 Experiences of a Lifetime contest— "Turkey Bowl" – where one lucky fan and ten of their friends/family will have the chance to host the Turkey Bowl game of their dreams in one of the most iconic and historic stadiums in the NFL—Lambeau Field. The winner and their Turkey Bowl squad will also have a chance to meet Hall of Famer and Packers legend Brett Favre. Start practicing your Lambeau Leap!
The centennial season pays tribute to the generations of fans, players and communities that built the league with a series of #NFL100 experiences throughout the year. The contest is live through October 22 (11:59 p.m. ET) – we'd love your help getting the word out for this exciting NFL100 experience that celebrates football and Thanksgiving traditions.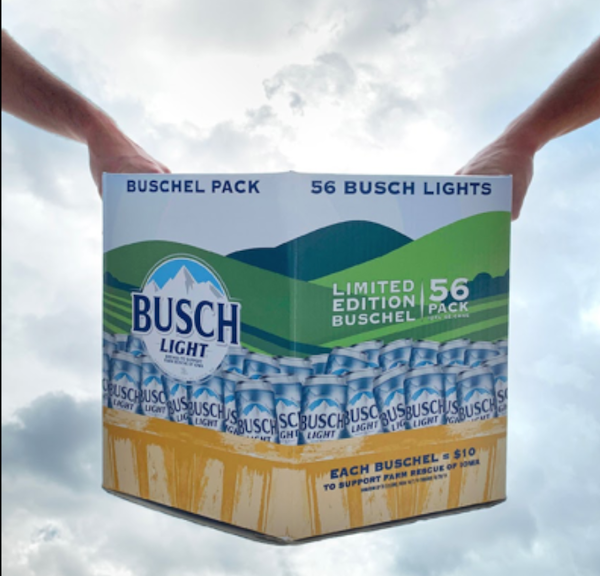 October 12 marks National Farmers Day, a tribute to all past and current farmers in America.
So this year, to honor farmers across America, Busch beer is releasing the first-ever, limited edition Buschel Pack. The Buschel Pack is a 56-pack of Busch Light— a homage to the 56 lbs. in a bushel of corn—and is available in Iowa.
The Buschel Pack will donate $10 from every purchase of the pack to the Farm Rescue of Iowa. Farm Rescue's mission is to help family farmers and ranchers recover from natural disasters, illness, or injury. So with a purchase of the Buschel Pack, folks in Iowa can play a part in supporting Farm Rescue's mission, while also grabbing 56 crisp, cold refreshing Busch Lights.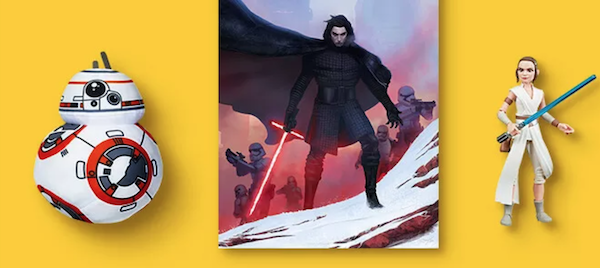 On Triple Force Friday, eBay – the largest Star Wars store in the galaxy – is celebrating five decades of the saga's history by releasing 100 rare and retro collectibles and merchandise at www.eBay.com/StarWars. From rare comics signed by Harrison Ford and Carrie Fisher to an original movie banner from the 1977 premiere and a Funko Pop! signed by Adam Driver, eBay has something available for every type of Star Wars fan.
The full list can be found at www.eBay.com/StarWars.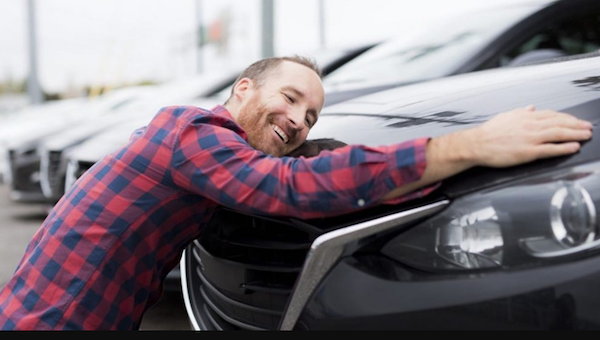 Not sure if you knew but today is "National Name Your Car Day." Did you know that 40 percent of drivers claim to name their vehicles? In honor of the annual holiday, Capital One commissioned a survey on behalf of the GM BuyPower Card revealing a variety of fun ways car owners emotionally connect with their vehicle, including:
Gender Reveal: 74% of drivers say their car has a gender, with 53%  identifying it as female
Heavens to Betsy: Compared to the 2018 Capital One survey, for the second year in a row, Betsy was the most popular car name
From the Red Carpet: The greatest inspiration for car names is from a TV or Movie character (19%) or a friend or family member (13%)
Female Influence: Women are more likely to name their car than men (56 to 44%)
The survey also highlights many interesting car-buying practices for Americans, most notably their tendency to plan ahead for this big purchase. The GM BuyPower Card already allows cardmembers to accumulate 5% Earnings on their first $5,000 in purchases every year, with 2% unlimited Earnings on purchases after that towards the purchase of a new GM vehicle. Capital One and GM also recently announced that cardmembers can now use their Earnings to get statement credits up to $250 for qualifying purchases on most OnStar and Connected Services plans, SiriusXM subscriptions, customer-paid Certified Service, and parts and accessories purchased at authorized GM dealerships.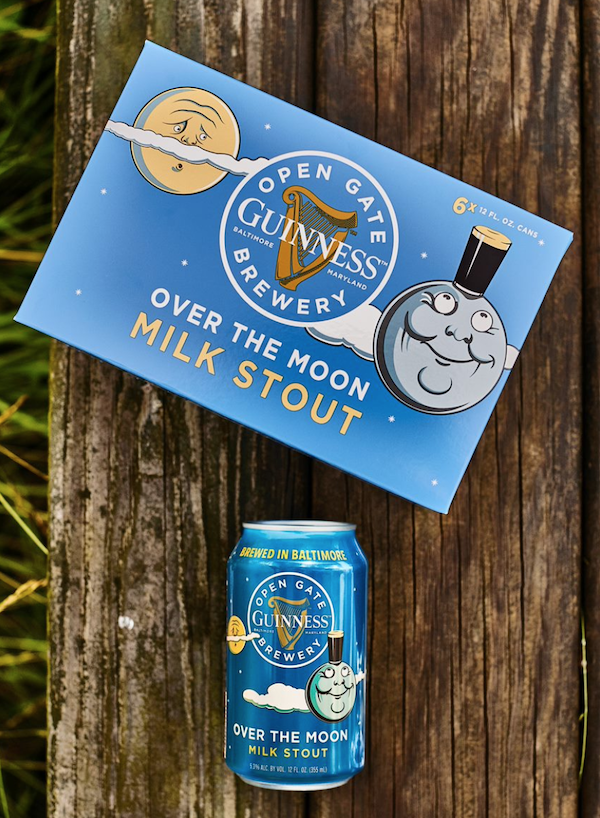 Guinness proudly announced the release of a new beer to join the Guinness family – Guinness Over The Moon Milk Stout – from the Open Gate Brewery in Baltimore, MD.
The beer is a full-bodied stout that has a creamy mouthfeel, full of flavor with hints of roasted malt, milk chocolate and rich coffee. At an ABV of 5.3%, this beer harvests bold notes of roasted barley and hops, adding a warming bitterness that is offset with the cream-like sweetness from the milk sugars of the lactose used in brewing. Its roasted barley character pairs nicely with most grilled or roasted meats, while its subtle sweetness and notes of chocolate and coffee blend nicely with a wide range of desserts like pecan pie, chocolate chip cookies or even s'mores.
Guinness Over The Moon Milk Stout can be found on shelves now in select areas including the Baltimore, Boston, Washington D.C. and Philadelphia metro areas (as well as in the brewery's taproom) as a permanent addition to the Guinness family. Beginning in November, the stout will also be available nationally for a limited time. The beer will be sold in six packs of 12oz cans for a suggested price of $10.99.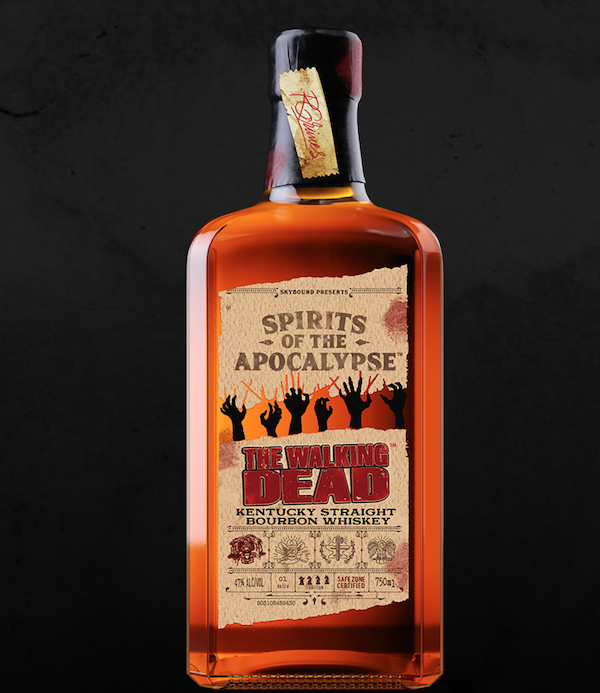 Good enough for the living, and sought after by the dead, The Walking Dead Kentucky Straight Bourbon Whiskey— a limited-edition release celebrating the critically acclaimed comic book series—hits shelves in October ahead of New York Comic Con. Consumers 21+ can get their hands on a bottle by visiting their local spirits retailer, or experiencing the excitement of the new bourbon whiskey during New York Comic Con next week:
The Last Bar on Earth: Diehard whiskey and The Walking Dead fans—whether you are joining the comic festivities or not—are invited to experience a post-apocalyptic world with whiskey and walkers, of course, on Friday, Oct. 4 and Saturday, Oct. 5 at 23 W 24th St. New York, NY 10010 from noon- 6 p.m.
Robert Kirkman, creator of The Walking Dead comic series, will be signing autographs beginning at 1 p.m.
Walker Contest: Coming to New York Comic Con? Test your zombie apocalypse survival skills for the chance to win a Spirits of the Apocalypse walker holding your place in line for NY Comic Con. US Only, 21+ & attending NYCC on 10/5/19. For more info, visit @thewalkingdead on Twitter.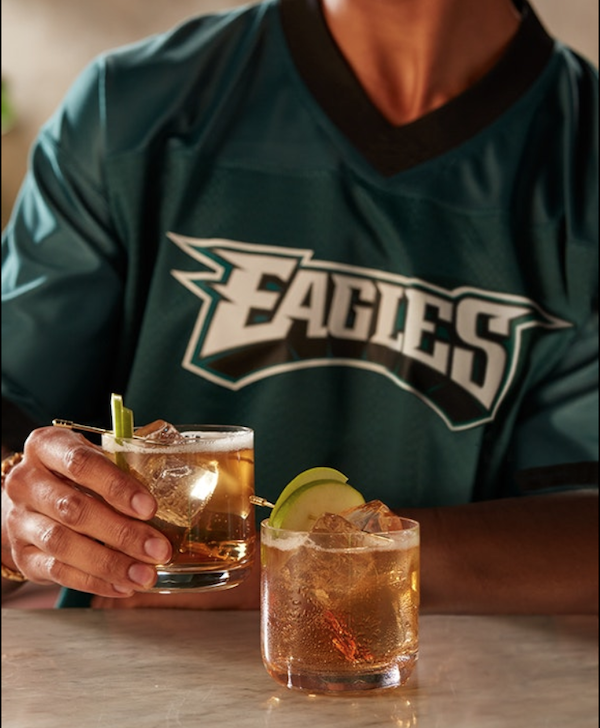 It is now officially fall. This means football is back. As we kick-off football season, Crown Royal wants you to crown your game day with these team-specific cocktails – just don't forget to take a timeout in between cocktails for a Crown Royal Water Break to create a more enjoyable game day experience for everyone.
Check out these team inspired cocktails
New England Patriots Vanilla Old Fashioned
Ingredients:
1.5 oz. Crown Royal Vanilla
.25 oz. simple syrup
1-3 dash(es) house bitters
Instructions:
Combine all ingredients in a mixing glass with ice and stir until chilled. Strain into a rocks glass over fresh ice and garnish with orange twist.
Houston Texans H-Town Lemonade
Ingredients:
1.5 oz. Crown Royal Vanilla
4 oz Fresh Squeezed Lemonade
Sliced Lemons
Instructions:
Combine ingredients with ice in a pitcher and stir. Pour into glasses and garnish with mint.
Philadelphia Eagles Kelly Green Apple
Ingredients:
1.5 oz. Crown Royal Regal Apple.
4 oz. ginger ale
1 apple wedge
Instructions:
Add Crown Royal Regal Apple and ginger ale in an ice-filled rocks glass. Garnish with apple wedge.
Detroit Lions Blue Roar
Ingredients:
1 oz. Crown Royal Fine De Luxe Whisky
2 oz. blue curaçao
2 oz. Hpnotiq liqueur
Cracked ice
Rock candy
Instructions:
Combine Crown Royal Fine De Luxe Whisky, blue curaçao, Hpnotiq liqueur and ice in a blender. Blend for 30 seconds. Pour into a glass and garnish with rock candy.
Redskins Washington Apple
Ingredients:
1.5 oz. Crown Royal Regal Apple
4 oz. cranberry juice
Instructions:
Add Crown Royal Regal Apple Flavored Whisky to an ice-filled rocks glass. Top with cranberry juice and stir. Garnish with a lemon peel.
New Orleans Saints Voo-Doo Vanilla
Ingredients:
1.5 oz. Crown Royal Vanilla
Instructions:
Place single ice cube in rocks glass. Top off with Crown Royal Vanilla.