Art Eddy III
This user hasn't shared any biographical information
Jabber/GTalk: Art Eddy III
Posts by Art Eddy III


For athletes that train hard and push their workouts to the limit there is a body wash for you. It is called Titan Body Wash. Titan is an organic formula that is designed to give you ultimate protection against skin infections. Their proprietary blend acts as an anti-microbial, anti-bacterial, anti-fungal shampoo/body wash to reduce the risk of contracting common skin infections associated with athletics such as ring worm, athlete's foot, jock itch, staph infections and more.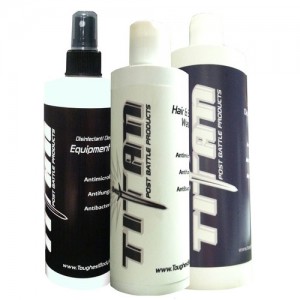 Whether you compete in MMA, wrestling, hockey, football, train in Cross fit, do yoga or just enjoy going to the gym, Titan Post Battle Products could be perfect for you. For those who have been in a gym at least more than once know that you cannot control how clean your environment is, but you can make sure you are clear of the risk of infection afterwards.
Besides their body wash they also have an equipment spray. The spray is designed to protect athletes from growths occurring on or in their equipment. Titan spray not only reduces the risk of contracting common skin infections from their environment but it also deodorizes. Designed to be used on football, hockey and lacrosse equipment as well as pads and apparatus used in wrestling, MMA, and gymnastics.
There are some pro MMA athletes that use Titan products. Dennis Bermudez and Chris Weidman are fans of Titan's products. If you look on their site you will see that they are working on a laundry detergent and body wipes.
So if your body wash is not cutting it, you might want to try Titan!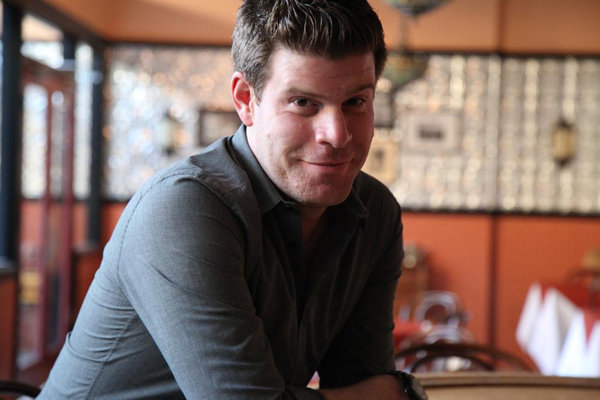 On "Daddy Knows Best", Steve Rannazzisi (FXX's The League) may literally be the worst dad on the internet. From taking his son to a strip club and leaving him unattended, to whipping up a batch of "special" brownies only to have them fall into the hands of children, he's barely in the running for father – or husband – of the year.  Just in time for the September 30 season two premiere of Daddy Knows Best on My Damn Channel and Blip, catch up on season one and let Steve be a model of how NOT to care for children. Here are few clips.
Lesson 1: Don't leave your kid unattended at a strip club, or even take him there in the first place.
Lesson 2: Don't put your kid in a cage. And if you do, definitely don't film the kid in the cage.
Lesson 3: It's possible to take it too far even when you're playing porno pictionary.
Lesson 4: Don't forget your child at the park, you may get tased.
Lesson 5: When making a batch of regular brownies for a kid's party and "special" brownies for yourself, make sure you label the containers clearly.
Lesson 6: If you soil your pants in public, there's no amount of damage control you can run to cover it up.
Lesson 7: Watch your back around the babysitter.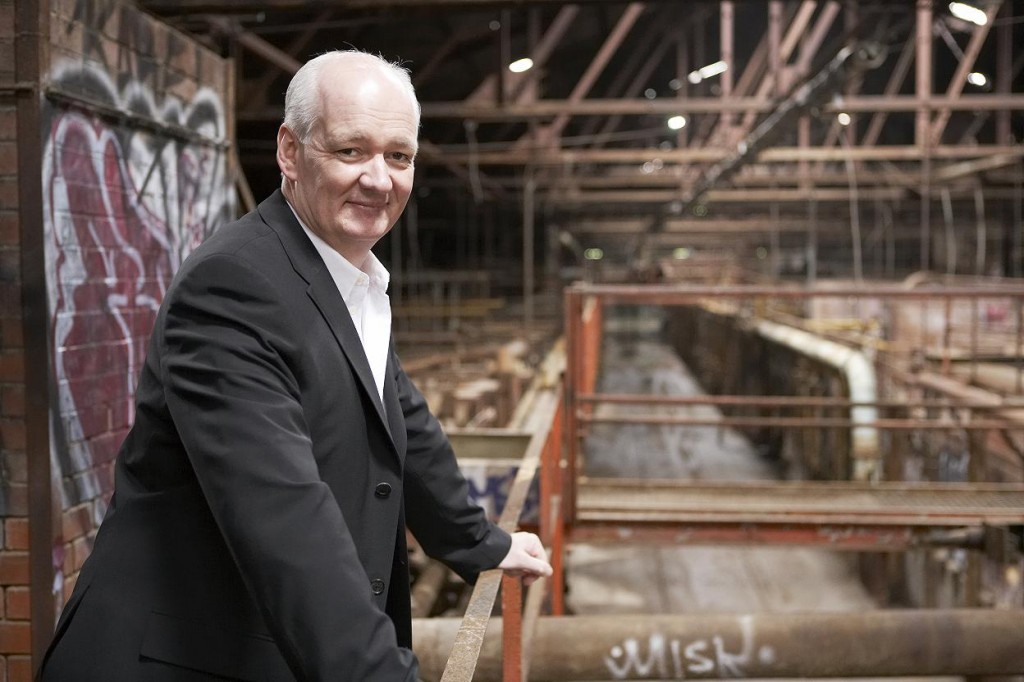 Colin Mochrie is a fantastic actor and improvisational comedian, most famous for his work on the UK and U.S. versions of the TV show "Whose Line Is It Anyway?" This summer the CW Network brought back the improv show and Colin was part of the cast.
Not only does Colin do that show he also works with fellow actor and comedian Brad Sherwood on a two man show called "An Evening with Colin and Brad." They tour literally around the world and perform funny and crazy scenes to a laughing audience.
If that was not enough Colin has a book out called "Not Quite the Classics" that is already available as an eBook, but will be in hard cover in October.
Colin was able to chat with me about "Whose Line Is It Anyway?" his live show, and his new book.
Art Eddy: I have to say I am big fan of your work on "Whose Line is it Anyway?" It is crazy for me to think of how many shows you have done both in the UK and in the United States. How do you keep things fresh season after season?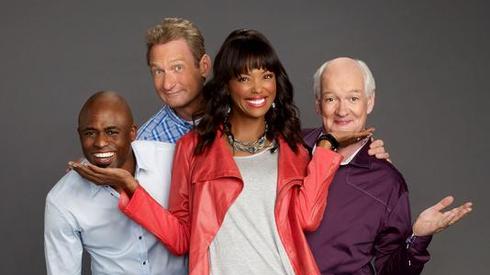 Colin Mochrie: That is a good question. (Laughs) Part of it is hoping that we get suggestions we never had before. Also coming up with new games. So those kind of things can change everything. Basically it is just trying to live for that moment.
Part of the secret is to walk out on stage with absolutely nothing in your mind, so you have nothing to fall back on except for what you have at that moment. I think the producers do a good job of working it out so that we don't repeat things. They come up with different scenarios so we don't fall into that trap.
AE: You have always worked with a great crew. What do you and the other cast members do to build chemistry before each season especially when a new actor comes on the show to be a regular?
CM: Basically one of the main things about improv is to make sure the person that you are working with is having fun. That is the first time we work with a person and that is the first time we get to work on that chemistry. For an example for this season on "Whose Line" we had many people we never had worked with before.
What is great about that is that since I never worked with them before so I don't have to worry about coming up with hack stuff (Ryan) Stiles or Wayne Brady. It is nice to have that freshness. There is also a thing where you have to have a chemistry because a big part of improv is trust. A lot of the times you have to make that decision that well I am trusting this person. Obviously being in improv they have done this for years. They must know what they are doing. Whatever they do I am just going to accept. We are going to build on that and have fun. That's what you do. I have to say for most of the time it works out.
AE: Out of the many guest stars you had on the show which ones completely surprised you with their improv skills?
CM: I have to go with Richard Simmons. Just because, God bless him, he was totally committed. He was ready to have a good time. He would give anything we would ask of him. That is what you want in a guest. You want someone who is willing to have fun. They are not worried about how they look. They are just there to enjoy themselves.
When Richard was with us, that one scene we did, the "Living Scenery" scene was the scene that got the biggest laughs ever over the entire "Whose Line" years. God bless him. It was because of his total commitment.
AE: Which cast member do you crack up constantly on the show and does anyone get you to lose it during the taping of show?
CM: I am very fortunate that I don't find any of the other guys funny. (Both laugh) That makes it totally easy for me.  There are times we are hearing things from the audience for the very first time. Especially when you are so intense in the scene and you are hoping it is going to where you want it to and then something just comes out of nowhere. There is that moment where you are taken by surprise. You feel a giggle or a smile creep, but you hopefully get passed that.
There have been times where Ryan was laughing so hard that he can barely go on with the scene. Those are some of my favorite times. He is a hard guy to make laugh. He is pretty jaded. He has seen everything. So when you can actually break him up you feel like you have really done something.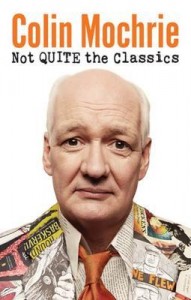 AE: You have a book coming out in October called "Not Quite the Classics." Tell me a bit about the book and what inspired you do write a book?
CM: My agent one day said you should write a book. I said here is the thing I don't want to. I improvise because it is fun. Writing is work. I have nothing to write about. I have had a good life, but I don't think that it is a particularly a good read. I really don't have a style of living that would be that interesting to people. So based on that information he got me a book deal.
AE: (Laughs) So it was like hey thanks for listening.
CM: (Laughs) Yea. So I was like I guess I have to write a book. Everyone says write what you know. So I would do it in an improv sense. It is 12 short stories. There is a game called first line, last line in improv where you get the first line and the last line of a scene from the audience. So you have your beginning and end points and you make up the middle.
So there are 12 short stories. Every story begins and ends with a famous line from a novel. So one is "Moby Dick" and one is "A Tale of Two Cities." The middle is totally different and has nothing to do with the classic.
AE: You also have a great live show in which you tour with Brad Sherwood called "An Evening with Colin and Brad". How did that come about out?
CM: We had just started the Drew Carey version. Drew said, 'Every Super Bowl weekend I have a gig in Vegas. Why don't we all go down and do improv rather than me just doing standup?'
So that became a regular thing. That was great. We had a great time. The only problem was that there was like 11 of us on stage. So we really didn't a lot of chances to do stuff. Brad and I are stage hogs. He said to me that he was thinking of doing this two man thing. He asked me if I wanted to be a part of it. So we started it off and just kept building on it. We enjoy doing it. So yea it has been a lot of fun.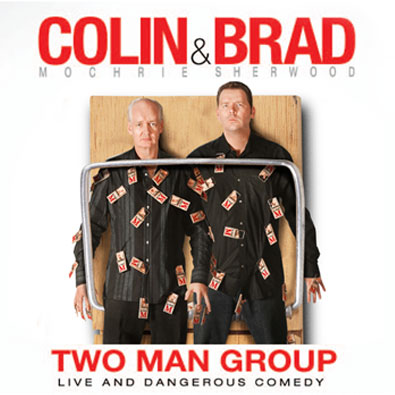 AE: Whenever you do improve with other actors do you ever feel or know when a competition begins to outdo your fellow actors during a show?
CM: I hate to use the word competition, but I will. (Both laugh) I hate to use it because of the negative connotations of the word. Part if improv is sort of a passive aggressive competitiveness. Where you are trying to make sure everyone is having fun. Most of the competition is actually with yourself trying to keep pace with everyone.
Everyone has their own special skills. It is like a Justice League of improv. Everyone has their special powers. You just don't want to be the weak member of the team. There is competition that way, but ultimately it is such an ensemble art form. Everybody is there to make sure the scene is working, that it is funny and everyone is having a good time.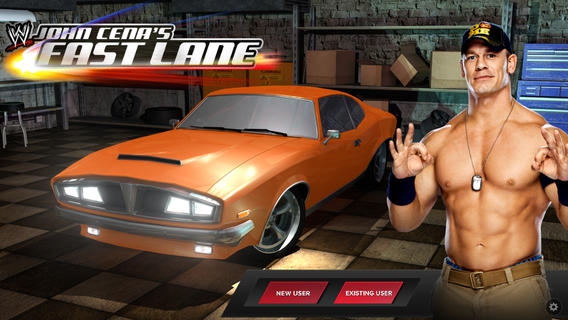 WWE, in partnership with WWE Champion John Cena, today announced its first-ever 3D mobile racing game titled WWE Presents: John Cena's Fast Lane. The free mobile app is available globally for download from Apple iTunes and Google Play for use on iOS iPad, iPhone, iPod Touch and Android devices.
"We are committed to giving our fans great experiences on every platform, and we are thrilled that WWE Champion John Cena, a car enthusiast, is at the helm of this new mobile app," said Perkins Miller, Executive Vice President, Digital Media,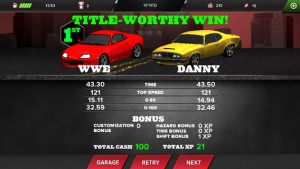 WWE.
"I'm excited to share my two favorite passions, WWE and cars, and bring this new racing experience to fans everywhere," said Cena.
Players enter the game as young street racers, crushing the quarter-mile, with sights set on being the best in the world. Cena takes players under his wing, passing on knowledge he learned during his years behind the wheel. Players will get to challenge opponents in cities across the U.S., including shadowy figures from Cena's fictitious racing past who are bent on winning by any means necessary. Players will master the art of shifting on the track and customizing cars in the garage with Cena coaching along the way.
UPGRADES AND CUSTOMIZATION
Upgrade engines, tires, transmissions and turbo chargers.
Customize your car with NOS, decals, paint, ground FX and rims, then share photos of your ride on Facebook.
Level up to unlock 6 different vehicles, each with its own power profiles, gearbox ratios and ride.
RACING
Face more than 80 different competitors, including 10 challenging "boss" racers.
Before each race, size-up the competition's ride, then head to the garage to fine-tune your vehicle.
Shift, downshift or dodge to evade road hazards and obstacles in a totally unique racing simulation.
The app was built in partnership with Chaotic Moon Studios. For more information visit iTunes, Google Play or visit WWE.com.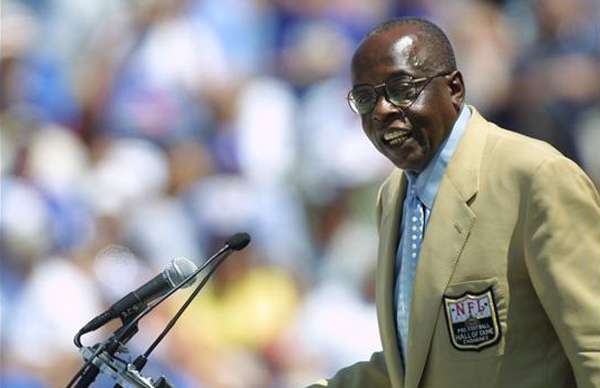 Deacon Jones, former NFL defensive lineman, Hall of Famer, and Orlando Florida football legend, was honored in his hometown community as part of a special program called "Hometown Hall of Famers" presented by the Pro Football Hall of Fame and Allstate. The event took place at Edgewater High School where Deacon grew up. Representatives of the Hall of Fame, Allstate, the Orlando community, and Deacon's friends and family will be in attendance.
Elizabeth Jones, his wife was kind enough to speak with me about her late husband's career, the hometown ceremony and what it means to their family and his legacy.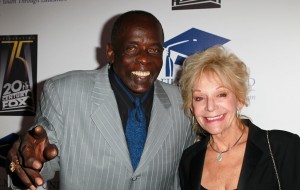 Art Eddy: Can you tell me about the "Hometown Hall of Famers" event that is presented by the Pro Football Hall of Fame and Allstate that is happening in Orlando to honor your husband?
Elizabeth Jones: It is really a great, great promotion. There are so many things that young people can learn about life from my husband. He was always preaching about where he came from and fighting very hard to become what he became and do be the best at what he could be.
So I think that Allstate sponsoring this event and going back to the hometown of these guys is a great educational tool. Hopefully it will not only promote the Hall of Fame, but it will be inspirational for some of the kids, if not all of them. Maybe it will push them to go into life and do good things.
AE: This is a great honor and I know Deacon would appreciate this event. What does this ceremony mean to you to honor Deacon's legacy?
EJ: So many thing have happened since he passed away. He was honored for things when he was alive, but since he has passed away there has been so many accolades and honors. Seeing now how much he was loved and really respected and how he helped out many people's lives in ways you don't even think about when he was alive is amazing to see.
I think he would be very, very pleased. I think for his legacy to continue in the place where he grew up would be especially poignant to him. As you know in the times in which he grew up are quite a bit different than they are now. Often times I think young people don't know it or they forget about it. I think that it would be a lot to him for them to maintain that knowledge and understand how far they come and what it means now.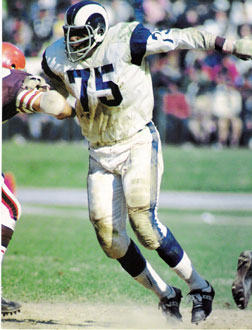 AE: Deacon had a very long list of accomplishment and accolades. What motivated him while he was playing in the NFL?
EJ: What motivated him more than anything else was where he came from and the times in which he grew up. Nobody thought that he could make it. Nobody gave him credit for being as good as other white people. You are well aware of the circumstances and it really annoyed him so much. It motivated him so much to prove to the world that he was not only as good as, but better than.
People in hometown believed he was a dreamer and he would never accomplish his goals. They thought his goals were something that wasn't accomplishable. He just refused to accept that. He would not accept the fact that he was lesser than anyone else. What also motivated him was anger. A lot of anger. It served a purpose for him.
AE: What do you think was your husband's greatest moment in his phenomenal career?
EJ: I think for him the greatest moment was when he was inducted into the Pro Football Hall of Fame on the first year of his eligibility. That was validation for him. You know that my husband was a very in your face kind of person. So that was a big deal to him. Getting into the Hall of Fame meant the world to him. People thought that he couldn't do it, but he felt like well here I am.
That was a huge accomplishment for him. When he started playing football in the NFL he never played to be a Hall of Famer. It wasn't a consideration. The fact that he was not only a Hall of Famer, but he achieved that in his first year eligibility was a great moment for him.
AE: Tell me about the Deacon Jones Foundation and the many great things your organization provides.
EJ: Deacon often said that he wouldn't know what his life would have become if he didn't get the opportunity to go to a good school and to further his education in ways some others don't get to. He wanted to give young people the opportunity and really level the playing field.
In terms of the Deacon Jones Foundation it was much more than a scholarship situation. We look to mentor them. We get them involved with corporate America. We introduce them to people in business that can mentor them as well. We teach them about giving back to their community. One of the things that Deacon wanted was to make sure these kids wanted the education we provided for them and give back to their community.
It is a very hands on program with a lot of different aspects to it. Primarily it was created to create leaders in the community and be able to help those in need.
AE: I know Deacon did a lot work with the military. What are some of the things beyond football you want people to know about Deacon?
EJ: Oh my gosh! He was so impressed with the soldiers. He went to Iraq and that scared the devil out of him. When he went to Iraq and saw the risks that these young people were taking. He loved the military beforehand and the fact that people would go into battle for thing that they believed in. It affected him very deeply. The last trip he took in Iraq made him want to be more involved in helping the military.
Deacon was really unique. He was big, bad, fierce, and tough. He was also the sweetest, warmest, and most caring person in the world.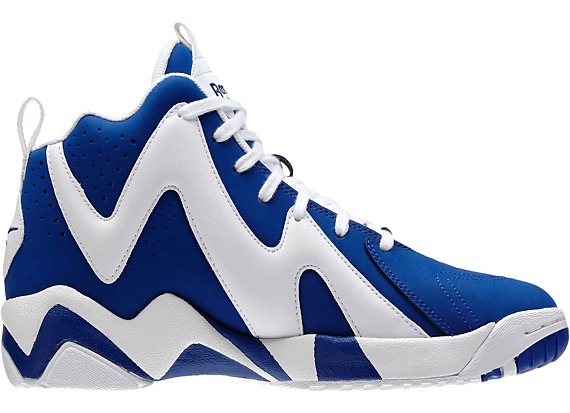 There are many kicks out there, but the Reebok Kamikaze II will always stand out from the crowd. Reebok teamed up with Shawn Kemp to create his signature sneaker. If you are old enough to remember Kemp's playing days in the NBA you know how he took it strong to the hoop. Many opponents got "posterized" when Kemp would slam home a dish from his teammate Gary Payton.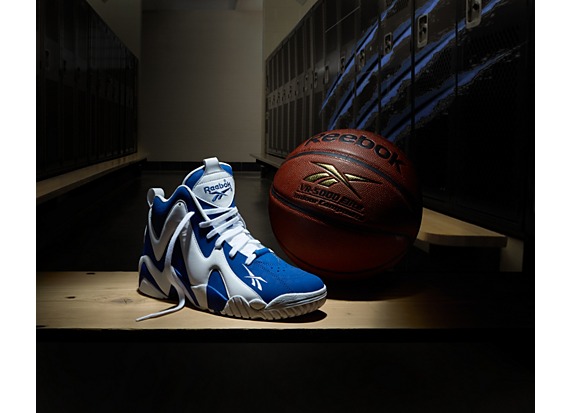 Reebok first came out with the Kamikaze II in the mid-1990s. Since last year Reebok has bringing back these killer kicks to sneakerheads looking to pick up a pair. This coloryway pays respect to Kemp's initial declaration of committing to the University of Kentucky. The sneaker has the Wildcat's colors blue and white. Reebok named this edition the "Letter of Intent."
The one time McDonald's All-American decided to take his talents to Lexington and wanted to make a name for himself in one of the all-time best college's for hoops. Unfortunately there were issues with his school records that redirected Kemp to Trinity Valley Community College.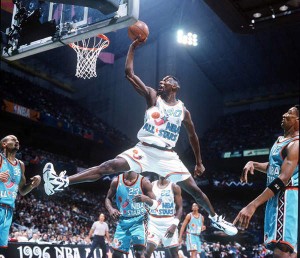 Kemp felt that he was ready for the pro level just after one semester and entered his name into the NBA draft. After that we all know what happened when he got into the league. Kemp was rocking the Kamikaze II during the 1995-96 season. Some of his fans will say that was his best year ever in the NBA.  He averaged a double-double that season. With all that success Shawn played in the NBA All-Star Game and along with Gary Payton led the Seattle Supersonics to their first NBA Finals appearance.
Kemp was a big fan of the Kamikaze II's and it showed with his production on the court. His sneaker had the Hexalite cushioning that gave the sneaker a lightweight feeling to it. Plus it provided him with impact resistance to help make for a successful landing every time he came back down from playing above the rim.
Just like back in the 90's these sneakers feature the Kamikaze zig-zag, but in the Kentucky themed colors of royal and white. Upon closer inspection of the sneaker you can see the inlaid brick pattern on the blue suede. The "Letter of Intent" Kamikaze II's are available at Reebok.com as well as places like Finishline and Eastbay.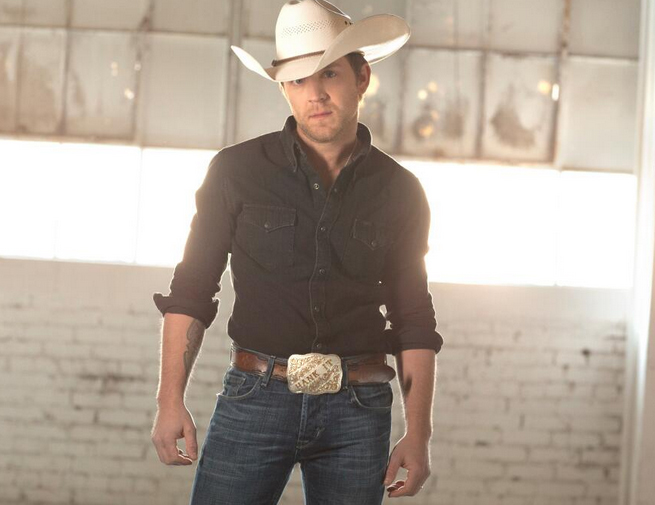 Country music singer Justin Moore recently released his highly-anticipated third studio album "Off the Beaten Path." His other albums are "Justin Moore" that was released in 2009 and "Outlaws Like Me" that came out in 2011.
In addition to his new album, Moore has also teamed up with Crown Royal to honor heroes across the country through the brand's Heroes Project. He recorded a song, titled "Heroes," specifically for the project, which is available to fans 21 years or older for free download only at CrownHeroesSong.com. For every download redeemed through Veteran's Day, Crown Royal will donate $1 to the Armed Forces Foundation.
Justin also loves college football. He is a huge fan of the Arkansas Razorbacks.
Justin was able to talk to me about his latest album, working with Crown Royal, and football.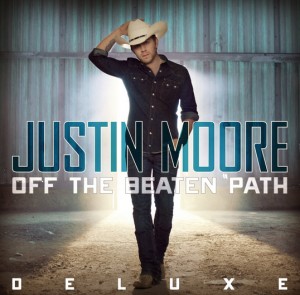 Art Eddy: First off I have to say congrats on the new album, "Off the Beaten Path." This is your third studio album. How do you feel you have evolved through the three albums?
Justin Moore: I think as an artist you understand what you want to do and say and be, and, in the same breadth, you understand what your fans expect from you. So I feel like I've done a better job of writing with all of that in mind. I stepped out on this album and took a couple of chances that on another album I probably wouldn't have. It's probably my most diverse album. It allowed me to stay true to who I am and grow the music to a level where we can grow our fan base to the level we hope to see it at.
AE: How long did it take for you to complete this latest album?
JM: It seemed like an eternity! We started working on it about 10 months after we put the last album out. It's a long process when you consider writing songs, finding songs and getting in there and recording them. We'll give this one a 6 to 10 month break and then go back to work.
AE: When you are writing a songs for the album how do you pick which ones will be the singles to be put on the radio?
JM: I lean on the folks around me a lot. My wife's been very influential in helping me pick songs, the record label, management, anyone's opinion is a good opinion because everybody loves music and everyone has their own opinion. So I just listen to the people around me.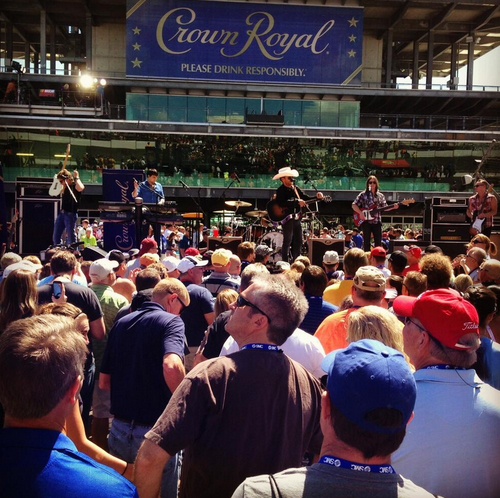 AE: I was fortunate to see you perform during the Crown Royal Presents the Samuel Deeds 400 at the Brickyard race weekend. You put on an outstanding show. Where are some of your favorite places to play?
JM: First of all, thank you very much. That was a lot of fun. Indy is always a lot of fun. If I had to choose one, it'd have to be Arkansas, it is where I'm from. Anytime I get to play at home or near my home it's always pretty special.
AE: Speaking of Crown Royal you teamed up with them for your song "Heroes." Can you tell me a bit about your collaboration with them?
JM: I was fortunate a couple years ago to get involved with Crown Royal and the "Your Heroes Name Here" program which honors a very deserving individual around the Brickyard 400. Coming into this year and knowing we're going to be involved again I wanted to do something more musically than what we did in the past and try and raise more awareness and make this program an even bigger deal than Crown Royal has made it alone.
We recorded "Heroes" and Crown Royal had a great idea to throw it up on CrownHeroesSong.com and every time somebody downloads it for free, Crown Royal will donate $1 to our Armed Forces Foundation. This is the kind of stuff that's easy to make happen once we have the idea. It's really cool and humbling for us to use our platform, both mine and Crown Royal's, to help people who are very deserving.
AE: I know you are a big Arkansas Razorback fan.  The team is 3-0 right now. You must be happy with the start of their season. Are you nervous about the injury to the Razorbacks QB, Brandon Allen at all?
JM: I am very nervous about the injury. Prior to the season I wouldn't have really thought much about the quarterback position because I hadn't seen him play since last year, but Brandon Allen's played really good this year and already early on has evolved as a leader. I know we're a little shaky in the backup position, but hopefully we will get him back sooner rather than later. As long as we keep handing the ball off to number 3 and number 32 I think we've got a good shot to win any ball game if they keep playing like they have been. I do hope Brandon gets back to healthy soon.
AE: Who is your all-time favorite Razorback?
JM: Wow! Oh man, I think I'd have to say my all-time favorite Razorback, as far as football goes, would have to be Taylor Wilson, our quarterback last year. What he endured and the way he led our team in the wake of the catastrophe that was Bobby Petrino, I thought he handled himself as a 21 year-old kid with a lot of class and I really commend him for that. Obviously he is a great football player, but that aside, I really respected the way he handled himself and the class that he displayed.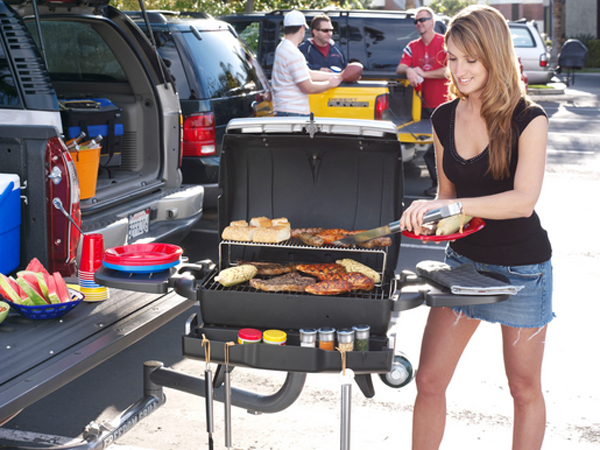 One of the most anticipated seasons of the year is finally here – Football Season! Since the final play of the Super Bowl last February, football fans have been waiting for the boys of fall to take the field. From tailgating, to fantasy league, to that amazing play that moves the chains, there's nothing not to love about the start of football season.
While watching the games on Saturday or Sunday here are a Kilbeggan cocktail recipes to help you enjoy it. For those of you who want to fight that Autumn chill while tailgating, Kilbeggan Irish Whiskey has a cocktail fit for the gridiron: the Kilbeggan Tailgater's Toddy. Whether you're grilling outside the stadium or kicking your feet up at home, the Tailgater's Toddy will warm you up on game day.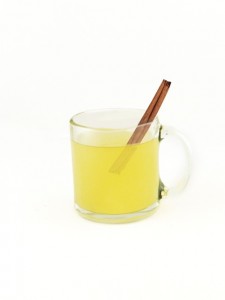 KILBEGGAN TAILGATER'S TODDY
INGREDIENTS:
2 parts Kilbeggan Irish Whiskey
1 part DeKuyper Buttershots
Hot water
METHOD:
Build all ingredients into a pre-heated coffee mug.
KILBEGGAN AUTUMN ELIXIR
Recipe by Anna Walsh, of the Long Island Cocktail Bar in Cork, Ireland.
INGREDIENTS: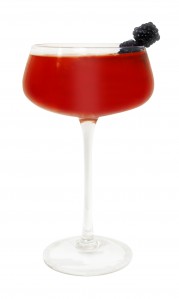 1 1/2 Parts Kilbeggan Irish whiskey
1/2 Part Yellow Chartreuse
1/2 Part Lemon Juice
3/4 Part Honey Syrup (2 parts honey, 1 part water)
3 Blackberries
METHOD:
Muddle blackberries with honey syrup in a shaker base. Add the rest of the ingredients and ice, shake and double strain into a chilled coupe glass. Garnish with lemon zest and blackberries.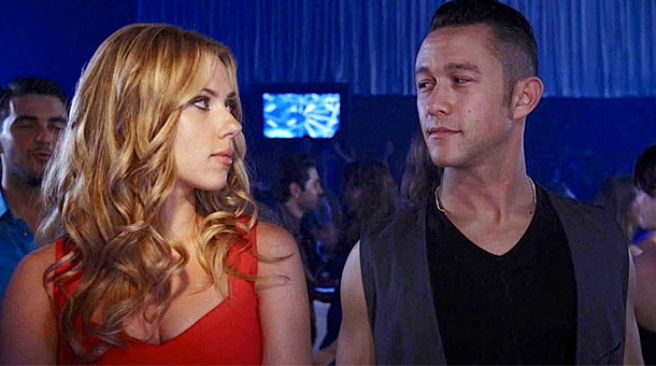 Jon Martello (Joseph Gordon-Levitt) is a strong, handsome, good old fashioned guy. His buddies call him Don Jon due to his ability to "pull" a different woman every weekend, but even the finest fling doesn't compare to the bliss he finds alone in front of the computer watching pornography. Barbara Sugarman (Scarlett Johansson) is a bright, beautiful, good old fashioned girl. Raised on romantic Hollywood movies, she's determined to find her Prince Charming and ride off into the sunset. Wrestling with good old fashioned expectations of the opposite sex, Jon and Barbara struggle against a media culture full of false fantasies to try and find true intimacy in this unexpected comedy written and directed by Joseph Gordon-Levitt.
Enter below to win this prize-pack that include the following items:
$30 Fandango gift-card
Don Jon mints
Don Jon air freshener
Don Jon branded tank top
Don Jon branded tissues
Don Jon branded gym bag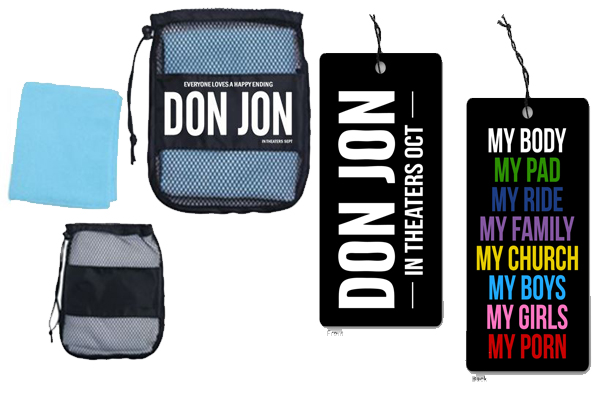 To enter, just follow us on Twitter (@MANjr) and drop us an email below. Good luck!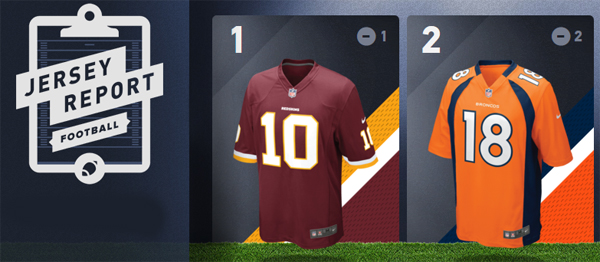 His team may not have the best record, but Robert Griffin, III has the best-selling jersey. Last week RG3's jersey outsold 29 other teams as a whole (Not the Giants or Ravens' jerseys). How do I know all of this? Well I checked the "Jersey Report" from DICK'S Sporting Goods.
DICK'S upgraded the "Jersey Report," to now include detailed graphs showcasing sales by player, team, position and division, as well as fan stories, expert analysis of how jerseys are rising and falling. As a football fan it was interesting to read the following stats on the sale of NFL jerseys.
Here are some quick hits on the sale of NFL jerseys
Monday Night Football:
•Last night's game had the current #9 overall team in jersey sales (Steelers) vs. the #13 team (Bengals)
•Troy Polamalu's jersey was the only defensive player to crack the top ten overall (last week) but has since fallen to #21.
•Heath Miller's jersey is the second most popular for the Steelers
•AJ Green was second in receiving yards after week 1 and is currently #14 in overall jersey sales (#1 on the Bengals)
In the past week of sales……
•RG3's jersey outsold 29 other teams as a whole (Not the Giants or Ravens' jerseys)
•LeSean McCoy's jersey joins QBs in top five
•1. RG3 2. Andrew Luck 3. Peyton Manning 4. LeSean McCoy 5. Eli Manning.
•Rising star – McCoy' jersey has jumped 24 spots since last week
•Over one-quarter of all jerseys sold are for the NFC East. The bottom two teams in the division are in the top three in sales, though, with WAS # 1 and NYG #3 overall.
•It's a QB league, more than 40% of jerseys sold are quarterback jerseys
Each week you can check out the Jersey Report to see which is the hottest selling jersey of that week and which one is losing popularity. It is like the stock market for jerseys.