Art Eddy III
This user hasn't shared any biographical information
Jabber/GTalk: Art Eddy III
Posts by Art Eddy III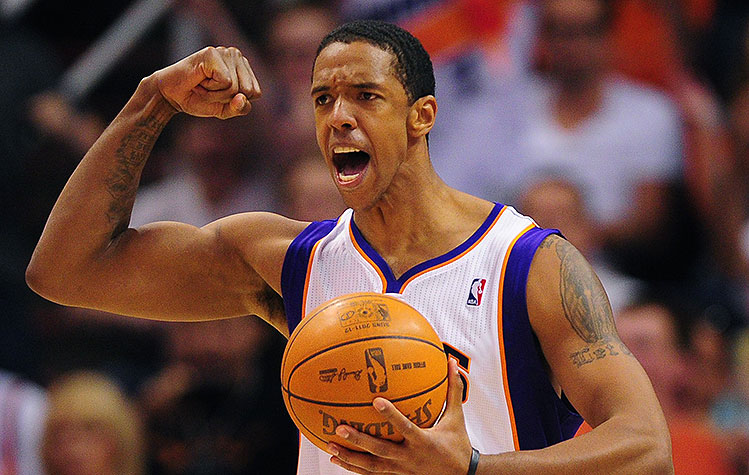 Phoenix Suns power forward, Channing Frye couldn't wait for this year's NBA season to begin. Last year after a preseason physical, Channing found out that he had an enlarged heart. Frye was told he couldn't play. It was tough news for him to digest, but he didn't let that slow him down.
In his year hiatus from the NBA, Frye spent time with his family, did some traveling, and had time to do some personal reflection. Frye also started up the "One Heart" T-shirt campaign for his foundation, the Frye Family Foundation. Proceeds from the sale of these shirts will go to two charities, the Phoenix Children's Hospital and Portland's Providence "Play Smart" Youth Heart Screenings. Purchase the shirt here!
Now that the NBA season is in full swing Channing is happier than a kid at Christmas. He gets to be back with his teammates and play the game he loves. I was able to talk with Channing right before the season got underway. Channing spoke with me about his time off the court, his preparation for this year, and we even chatted about his sneaker collection.
Art Eddy: So the start of this season is really special for you since you didn't know if you would be cleared to play since you found out that you had CHD last year. Can you put into words your feelings and emotions you have as you get ready to play this season?
Channing Frye: I think the first thing is accomplishment. There was some encouraging information of what I had at that time and was told I would be able to play again. I just felt in my heart and my soul that I wasn't done yet.
I scoured the country to find the best doctors and information for what I have and here I am. The second thing is the camaraderie with my teammates. I love being a part of the Phoenix Suns organization. I know that a lot of people are saying that we are rebuilding, but for me I take a lot of pride being in this uniform. Being from Phoenix I really want to help the team out to do the best that we can.
A championship is a pretty high and lofty goal. Playoffs are pretty high and lofty also, but I think we can come out and compete every night. For me I want to be part of this rebuilding group.
AE: It must have been tough not playing last year. What did you do last year to help take your mind off of basketball?
CF: I traveled a lot. I did a lot of yoga. For me it was spending a lot of time with my family. It wasn't so much taking my mind off of it, but it was doing things that in the long run it was doing things that could make me a healthy as I possibly could.
I think laughter is something that always helps. For me I have not been around my family that much consistently, so I was very excited. A lot of guys don't know what it is like to be around their family all the time. With basketball we sometimes put ourselves first. To have a year where I put my family first and know that I am okay with that and I can do that as a man, a father, and a husband really gave me the confidence to come back and be comfortable with playing and doing the best I can on the court.
AE: Reading up on your team, your head coach Jeff Hornacek and the rest of the team have a lot of faith in you.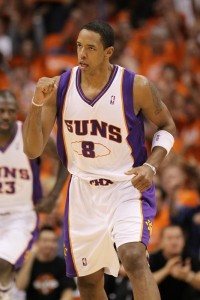 How much does that help you mentally as you prepare for this season?
CF: That helps me a lot. I appreciate that Jeff says that out loud. I think he sees me day in and day out. It is tough getting back after taking a year off. For me, I have expectations of what I can do and how I can help out the team. I am just so hungry to help and be the player I know I can be. I want to be that now. As we all know everything is a day to day thing. Every day I try to do the best I can and get better.
AE: Are there any games in particular that you are looking forward to the most this season?
CF: Any game that I have to start. (Both laugh.) Anytime we will play Portland. I live up there and that was the last team I played for. I love the city of Portland. So for me anytime playing them and since I know those guys it will always be an exciting time for me.
AE: This is kind of a basketball related question. I am a sneakerhead and I want to know what pair of sneakers you play in on the court and which ones you rock off the court.
CF: I play in the Kobe VI's. They just seem to fit my feet perfectly. I don't know if I like the new ones too much. So Nike is going to send me some new shoes to try out.
At home I'll be honest, it just depends on my outfit. I just got a shipment. I love the Jordan II's. I love those. The Foamposites, like all those and I think I want to say the Jordan XIII's.
AE: The ones with the hologram known as the "black panther" shoe right?
CF: Yeah. Those are the ones I rock pretty much all the time. Those and Vans.
AE: I love the work you are doing with your foundation. You have a great shirt called "One Heart" to help spread awareness about heart disease. Tell me a bit about how you started that up.
CF: The biggest thing that I have learned about my foundation is that is has always changes with me. I am always trying to work with other foundations. I am trying to do things that are fun for everyone. No offense to other foundations that do this, but going to kind of stiff events where people have to wear suits and begging people for money is not my style.
My foundation is about giving back. I think a lot of times no one looks at the young adults between the ages of 22 and 35. That is the age group where if they can start to make an impact, the older the get the more successful they get, they will be like I had fun doing this event I do want to give back. They might be like hey instead of giving back $50 I might give $500. Instead of giving $500 I might give $5,000.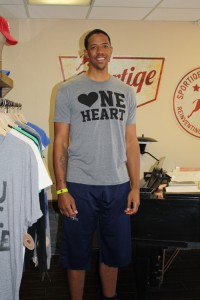 Other than last year I have done a kick ball tournament. I have done a golf tournament. This year with my "One Heart" shirt I started last year I took some time off because if I can't put 100 percent into something I am not going to do it. It might sound weird, but I want to put my all into it.
Right now we are in talks with the Phoenix Children's Hospital and in talks with another hospital out in Portland. So for everyone who buys a "One Heart" shirt it is going toward kids. It brings awareness to heart disease and help those kids with heart ailments.
AE: You also have a few great tattoos that give you inspiration. Tell me about the significance of those tattoos.
CF: One of is "Let go and Let God." It is kind of dark. At that time I was transitioning between two places. I had never been traded. I was coming from a team that wasn't that good and was going somewhere else. I was just an angel stepping forward. We all are angels. It is just a matter of if we are going to take a step forward and accept the responsibility of doing what is right and trying to live the right way. I wouldn't say that I am living the right way 100 percent of the time, but I am just trying.
The other tattoo is just a set of stairs with a word on each step like selfishness, happiness, doubt, fear, and hate. These are all things that you have to get over. You have to get over yourself. You can't always be right. You don't always want to be right. Being wrong is going to actually help you become a better person. You look at any genius. Look at anyone who as ever invented something, they have one hundred wrongs to their one absolutely awesome right.
You have to get over doubt. You have to know in your heart that you are supposed to be out there and you are doing everything that you can. In my case it is to be the best player that you can be every day. You go down the line with fear and happiness. You can't always do things that make you happy. Do I want to run and do sprints? Do I want to shoot 200 to 300 times a day? No, but I know that is what I need to do to get better. So for me every time that I look at a tattoo that I have I always know that there is a reason for it. I wouldn't have put it there permanently if it wasn't important to me.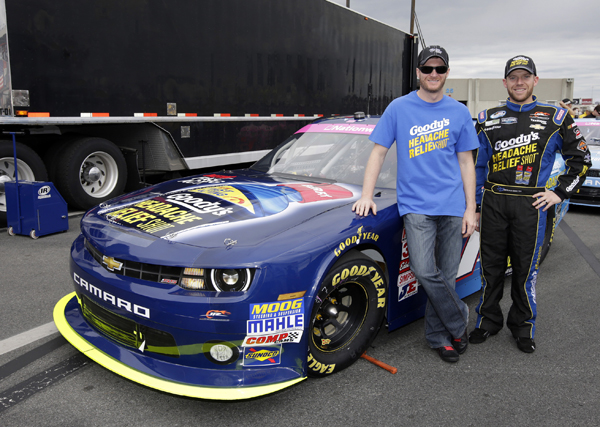 Goody's, the brand known for its fast-acting headache relief, and Dale Earnhardt Jr., the driver known for his speed on and off the NASCAR track, are joining forces for a nationwide search to find Dale Jr.'s fastest fan.
The Goody's Headache Relief Shot Fastest Fan Challenge kicked off this past week at Martinsville Speedway, where Goody's and Dale Jr. unveiled a new video to inspire fans to create their own videos depicting their speediest moments. The new video features Dale Jr. speeding through his day, making fast work of everything from solving a Rubik's cube, to commuting to work, to dressing up for a big night out. It premiered during pre-race ceremonies at the Goody's Headache Relief Shot 500 and on the national broadcast of the race on ESPN.
Fans can enter the Fastest Fan Challenge by uploading an original video that captures high-speed action to their own profiles on Facebook, Twitter or Instagram. To be eligible, each post must include the hashtag #FastestFan. All entries must be posted by 11:59 p.m. Eastern Time on December 1, 2013 to be considered. After five finalists are selected, fans will cast their votes for the winner on the Goody's Facebook page. For complete rules and information on how to enter the contest, and to watch the Dale Jr. video, visit the Goody's Headache Relief Shot Facebook page at facebook.com/GoodysHeadacheReliefShot.
Video entries will be judged on their creativity, and of course, speed. The grand prize winner will receive an ultimate NASCAR tailgate weekend hosted by Goody's and Dale Jr., including: a race weekend RV for him or herself and three friends, travel to and from the Goody's Headache Relief Shot 500 in Martinsville, Virginia, tickets to the race (including VIP access to the garage and pit areas), $1,000 in spending money, and a personal meeting with Dale Earnhardt Jr.
"Working with the Goody's team to create the fast day-in-my-life video was a lot of fun," said Dale Earnhardt Jr. "I know our fans are extremely creative. I am looking forward to seeing their videos and to meeting the Fastest Fan at next year's Goody's Headache Relief Shot 500."
Think you got what it takes? Make a video and send it off for Dale to be the judge!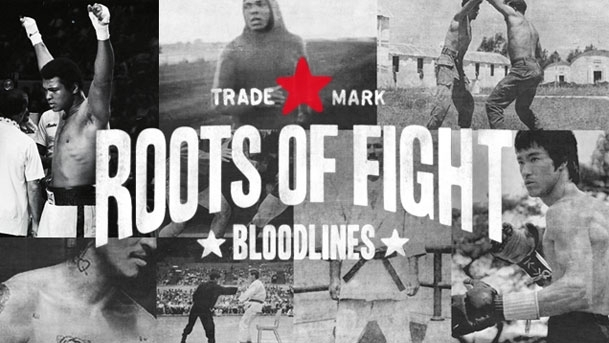 Roots Of Fight pays tribute to the rich history and tradition of martial arts from regions around the globe and connects the history and images of iconic fighters like Muhammad Ali and Bruce Lee with the contemporary global scale of Mixed Martial Arts.
Roots Of Fight tells an authentic story that reflects a genuine place and time and weaves the true stories of icons from the past with those of the present – paying homage to the roots, regional influence and diversity of each discipline. The "Sweet Science", "Jun Fan Gung Fu", Jeet Kun Do along with MuayThai, Russian Sambo and Krav Maga – legends about these fighting systems and others are explored in the Roots Of Fight™ concept.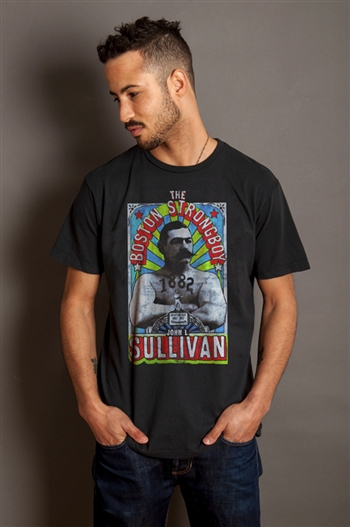 Roots of Fight just released a new Movember shirt, "The Boston Strongboy". As we all know now, Movember is a charity that encourages men to grow mustaches in the month of November to raise awareness for prostate & testicular cancer and mental health.
Roots of Fight and Lancaster Ltd are proud to partner with Movember for another year of channel bending where they bring together story, art and apparel. This year's design is inspired by The Boston Strongboy, the last bareknuckle heavyweight champion. John L Sullivan was a gentlemen who stood for honour and ended up changing the face of boxing for a generation as he ushered in the new era of civility in the violent ballet as they dawned gloves. The many Mo Bros across the land who are a part of Generation Mo will appreciate this interesting bit of history from the sweet science.
Now, let's go forth and change the face of men's health. Join their team here.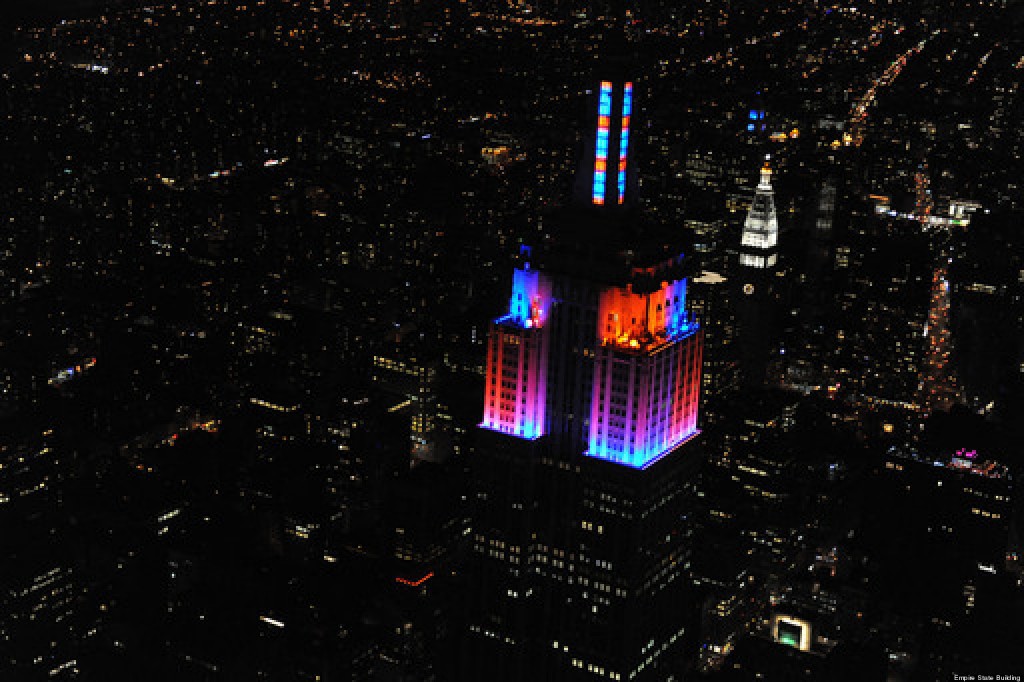 The Empire State Building's world-famous LED tower lights were synchronized to Halloween-themed music that was broadcasted on Clear Channel's powerhouse radio stations Z100 and 103.5 KTU. Internationally-acclaimed lighting designer Marc Brickman choreographed the show and the reveal of the building's new antenna LED lights — which will add over 200 feet of new lights to NYC's skyline.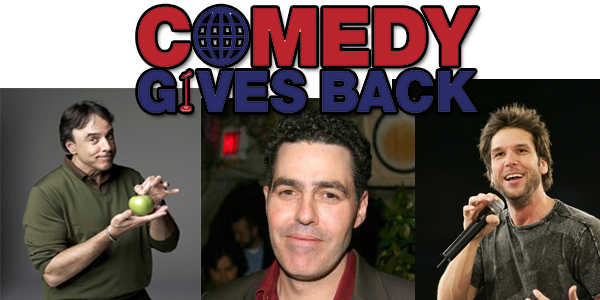 Comedy Gives Back a 24 hour international digital telethon takes place on Wednesday, November 6th with shows originating from New York City, Los Angeles, London and Sydney, Australia. The whole event will be streamed live to audiences around the world and across all internet-connected devices by way of Dailymotion.com, the leading global video destination.
Comedy Gives Back, now in its second year, is a social benefit enterprise that unites traditional and digital native comics to raise money through donations for a new charity each year with this year's charity partner being Malaria No More whose goal is to end deaths from malaria.
"We are so inspired by the comedy community who has rallied to help make our vision a reality to create a day of laughter, to raise money and awareness for Malaria No More," says Zoe Friedman, Co-Founder of Comedy Gives Back. "And with the telethon being distributed digitally, a donation to this worthy cause is simply a click away."
Comedy Gives Back will feature some of the best comedic talent from around the world including: Maria Bamford, Greg Berhendt, Adam Bloom, Jim Breuer, Ronny Cheing, Dane Cook, Rhys Darby, Dana Gould. Adam Hills, Marc Maron, Rove McManus, Eugene Mirman, Kevin Nealon and Iliza Shlesinger.
Tickets for the live stand-up shows go on sale today www.comedygivesback.com/tickets. The shows will take place at Gotham Comedy Club in New York City at 8PM (ET), opening night of the New York Comedy Festival; The Improv in Los Angeles at 8PM (PT) and 10PM (PT) (Comedy Juice Presents Comedy Gives Back); The Leicester Square Theatre in London at 10:15PM (GMT) and The Comedy Store in Sydney  at 7PM on November 7th (AEDT).
In addition to the 12 hours of global stand-up, the remaining 12 hours will consist of live hosted comedy blocks presenting video premieres and highlights from the leading digital comedy brands such as IFC, Earwolf, Cracked.com, Sideshow Network, and more. Confirmed live and taped talent includes Jimmy Kimmel, Kevin Pollak; Scott Aukerman and Comedy Bang Bang; Shira Lazar and What's Trending. These segments will be streamed live from The What's Trending Studios in Hollywood.
The Comedy Gives Back live-stream will be made available through Dailymotion's proprietary video player. Dailymotion will also be the sole distributor of the live stand up shows Video On Demand following the free 24 hour live-stream. VOD content will be available on November 9th.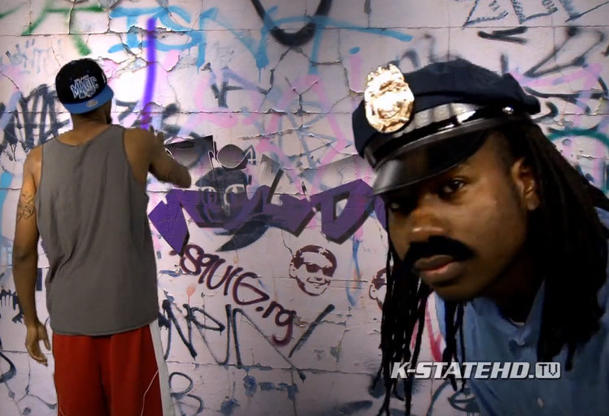 The Kansas State Wildcats created one of the best and most creative videos for Midnight Madness. They reenacted "The Fresh Prince of Bel-Air" intro. Shane Southwell played the Will Smith role and did a good job with his impression of the Fresh Prince.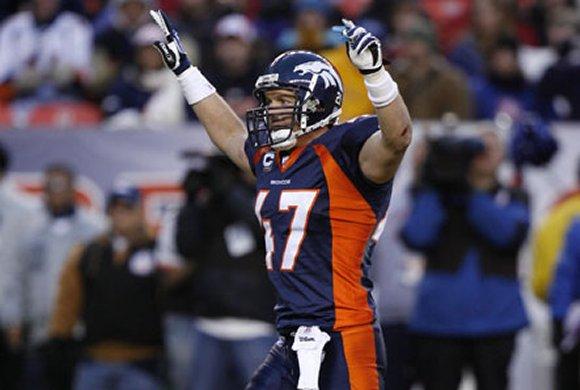 John Lynch played strong safety for fifteen seasons in the NFL. He played college football at Stanford University and entered the NFL in 1993.  Lynch made it to the Pro Bowl nine times and won a Super Bowl when he played on the Tampa Bay Buccaneers in Super Bowl XXXVII. He also played for the Denver Broncos.
You can now see him on FOX Sports covering NFL games as a color commentator. Besides football Lynch and his wife started up the John Lynch Foundation back in 2000. Their foundation is committed to developing leaders by encouraging dreams, providing programs that assist and motivate, and recognizing achievement and excellence.
I spoke with John about which teams he thinks will make it to the Super Bowl, his playing days, and his foundation.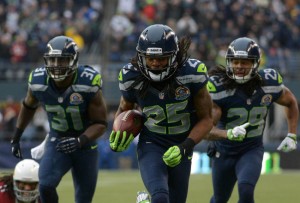 Art Eddy: You do an outstanding job on FOX covering the NFL. You covered the Seahawks and Colts game earlier this year. Both teams are doing well so far this year. Out of the two teams who has a better chance of getting to the Super Bowl?
John Lynch: With that questions I think that it is the Seahawks. I think that the Seahawks have a one of the deepest rosters in football. They have a tremendous home field advantage in Seattle. I see them as a team that is going to continue to get more and more healthy. They were missing three offensive linemen that are Pro Bowl type players. They were missing Zach Miller. Percy Harvin is coming back. I just think that team with the depth of their roster is a good as any in the league. It is a team that is going to get stronger as the season goes on.
Indy is a fine team. They won the game. It was a fine win for them. Andrew Luck just put that organization on his shoulders. It is like he said, 'Come follow me.' It is pretty special.
AE: Which team in the NFL is the overall top team in your opinion? Would it be maybe one of your former teams, the Denver Broncos?
JL: Yeah, I think so. From the start of the year I had Denver number one, Seattle at number two. I still feel like that. Denver, the depth of their roster is incredible as well as what John Elway has done out there. In a very short time he built a very, very thorough roster that can beat you in a number of ways. Then of course they got Peyton Manning.
Living in Denver I know a lot of people were worried that he was another year older, but what I can tell you is that he is another year healthier. Remember that he is a guy that underwent four neck surgeries. He had 37 touchdowns last year. His start to this year has just been unbelievable. I think you can contribute that to a number of things. Number one, his health. He is feeling better. Number two, you go get a guy like Wes Welker, the emergence of a guy like Julius Thomas at tight end, and it just creates that true pick your poison mentality. Who are you going to stop? You can't stop them all. It is a great roster.
AE: With all the adjustments that the NFL has made to make the game safer, what are your thoughts as a former safety?
JL: First of all I do appreciate that we have a commissioner. With Commissioner Goodell, where I have spent a lot of time talking to him on this issue, really genuinely cares. This is not just a PR stunt. He genuinely cares about the welfare of its players. He is doing everything he can to make the game safer.
In saying that I feel at times they go too far. They teach from the grassroots up with the Heads Up program that they are teaching to youth football. When they got guys who do it perfectly, they are still getting fined sometimes. What bothers me is that it is sometime based on the physicality of the hit. I look at a guy like Dashon Goldson down in Tampa. He is an excellent player. He just has a knack for hitting people harder than anyone else in the league. He is getting fined as a result on a play that isn't dirty. They are just very physically and very impactful.
That's why I think it crosses the line at some point. People know what they signed up for when they play this sport. Is it a dangerous game? Yes. Should we try make it safer? Absolutely, but I don't think you can cross the line where it isn't football anymore.
AE: Going back to your playing days in the NFL. You played for the Tampa Bay Buccaneers and the Denver Broncos. You won a Super Bowl while playing for Tampa Bay. From start to finish what are your memories of that game?
JL: I have talked to so many players that have won a Super Bowl. I think what I really look back on is more so the journey of that team than the game itself. What I do remember about the game is that it was the classic scenario. It was the number one offense in the Raiders with Rich Gannon, Jerry Rice, Tim Brown and all of those guys verse the number one defense.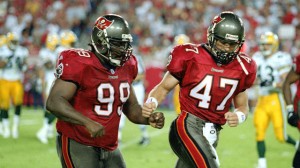 I think we had one of the best defensive units of all time. Everybody naturally gave the advantage to the offense. We were extremely confident that as soon as we beat Philadelphia and we knew that the Raiders were our matchup. In our mind we won the Super Bowl. We just felt very confident that we had what it took and we did.
On top of that I got to do it in my hometown where I grew up in San Diego. I had my family there. Those are some of the memories after the game to have my son down there with me, my wife, my parents, and my grandparents. It was really was a special day.
AE: What will you always take with you from your time playing in the NFL?
JL: People usually say the relationships, which is true, but what I found out is that those relationships still hold true today. I am still great friends with Ronde Barber. I still see him on a regular basis. Warren Sapp, Derrick Brooks, Mike Alstott, Brad Johnson, and all those guys are still in touch. Those relationships don't go anywhere.
What I miss and I think other players miss is the all-out competition each and every day. What you have done in the past does not matter. It matters what you do that day. Whether you are a rookie or if you are in your fifteenth year it is a constant proving ground. You have to go every day and try to be better than you were a day before. I loved that challenge. It is playing against the best players in the world and also you are competing against yourself. You are trying each day to figure out how you can get an edge because you are playing against the best. That is what great players do.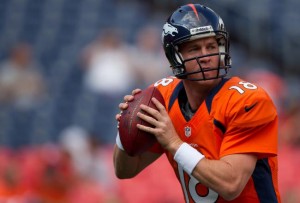 AE: Who was the hardest quarterback to game plan for?
JL: Oh there is no question. It is the guy that is lighting up the league right now. It is Peyton Manning. I had the opportunity to play against some of the greatest of all time. John Elway, who is a great friend now, was a terrific player and one of the best of all time. (Joe) Montana was one of the greats of all time as well.
For me there was no one tougher to play against than Peyton Manning. It was what he did above the neck. It wasn't the skill set, which he had a fine one of those. It was the fact that he was always one step ahead of you and one step ahead of the defense. It was his preparation and execution on the field that made him darn near impossible to ever stop him. He was always one of my favorite guys to compete against because I talked about that competition. That's what it was every time you tried to play against him. You tried to find a way to beat him and it was awfully tough.
AE: You started a foundation back in 2000. Tell me a bit about your foundation and what made you create the foundation?
JL: I was really fortunate Art that I was raised by parents that taught me at a young age. The way that they taught me was showing me that is was not just a nice thing to do, but a responsibility to each and every one to give back to their community. My parents were always very involved in their community whether it be at the school or at the church.
All those things that they did on a regular basis was to show the importance of giving back. I was raised with that and then I get to the NFL. I had great mentors in guys like Hardy Nickerson and Paul Gruber, who were veterans at Tampa at that time. These guys were doing great things in the community.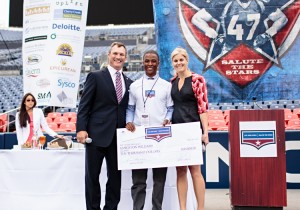 My wife, Linda and I saw that you have an unbelievable opportunity to make great things happen in your community and make a difference in people's lives. We set out to find something that really embodied what we were all about. We came out with our foundation, which has a focus on recognizing and rewarding quality young leaders. That was what we have been able to do through our programs and our scholarships. We have given to these kids that excel in the classroom, in sports, and in their community. It has really been a blessing.
AE: What type of events do you guys do annually?
JL: We have a luncheon that happens every year in May. We have has some tremendous keynote speakers. We have had Jon Gruden and General Tommy Franks. It is less about them and more about the kids that we have the great honor to recognize, reward, and shine a light on them. We do it on Invesco Field at Denver.
We put anywhere from 1,000 to 1,500 people on the field to basically say great job to these kids. We give our scholarships out to the kids and to disabled student athletes as well that have excelled in the same capacity. They are incredible kids and it is an incredible day.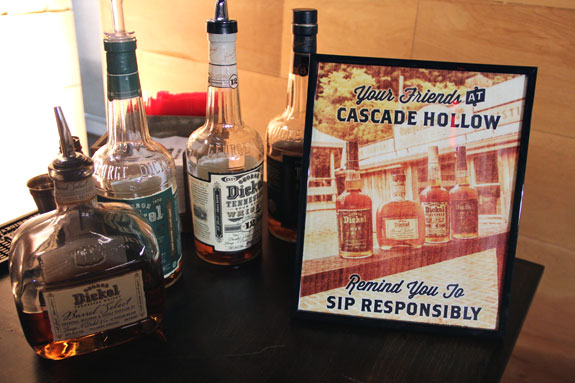 For chef Adam Perry Lang, serious barbecue requires serious commitment to doing things the right way. To him that means handcrafting to the highest standards – something they've been doing at George Dickel since it's start more than 100 years ago. At the George Dickel distillery in Tullahoma, Tenn., the master distiller carries out each step the old-fashioned way, even procuring pure water from the same spring used by the whisky's namesake himself back in 1870. In this video, Lang stops in to get a firsthand look at the process as part of his "Serious Barbecue" tour across the nation.
This summer, Lang set out to craft the ultimate barbecue experience, incorporating superior hand-crafted products every step of the way, from forging artisan knives in Wisconsin to throwing a barbecue party in the back lot of the "Jimmy Kimmel Live!" show in Los Angeles.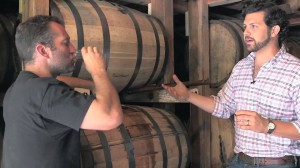 "Adam Perry Lang is a craftsman, he's always thinking about doing things the hard way, and he's about doing things by hand. And that's what George Dickel is about," says Doug Kragel, national brand ambassador at George Dickel.
For the perfect mash of corn, barley and rye, George Dickel employs a master distiller who personally oversees the milling, yeasting, fermentation and distillation. That includes taking the extra step of chilling the whisky before it goes into the charcoal mellowing vats for a smoother taste.
Attention to detail, devotion to quality and passion are what American craftsmanship is all about, says Lang. "For me, it's the essence, and that's what I've captured here, and that's why I'm so proud to partner up with them."
In this episode, Adam travels to Cascade Hollow to learn more about how George Dickel hand made their whisky the hard way.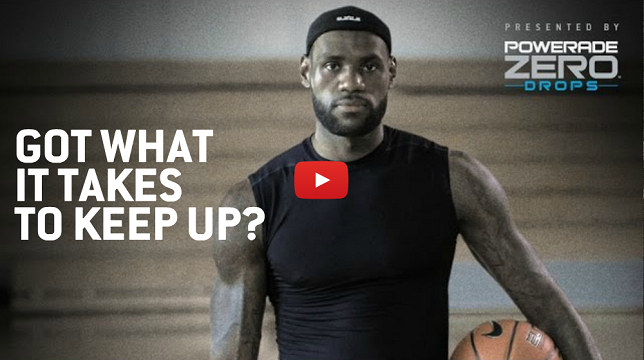 Over the past 15 months, LeBron James established himself as basketball royalty by capturing an Olympic Gold Medal, his second consecutive NBA Championship, fourth league MVP and being named Sports Illustrated Sportsman of the Year. Now POWERADE ZERO DROPS is giving athletes across the country an inside look at James' rigorous practice regimen that helped him Power Through and elevate his game.
"LeBronTime" chronicles a typical, one-hour training session for the reigning NBA Finals MVP. The video will be housed on YouTube and obviously something of this length will tempt users to skip ahead, which presents an opportunity for James to deliver words of wisdom for athletes everywhere.  Each time users try to fast forward, pause or interact with other YouTube functionalities, they'll be served a message from James himself encouraging them to eliminate those distractions and focus on what matters:  their game.
In support of LeBron's message that there are no shortcuts to success, POWERADE ZERO DROPS provide athletes with the ease they need to stay on the court. POWERADE ZERO DROPS are simple to use, requiring only a sports bottle and water fountain, and give athletes the hydration they need to power through.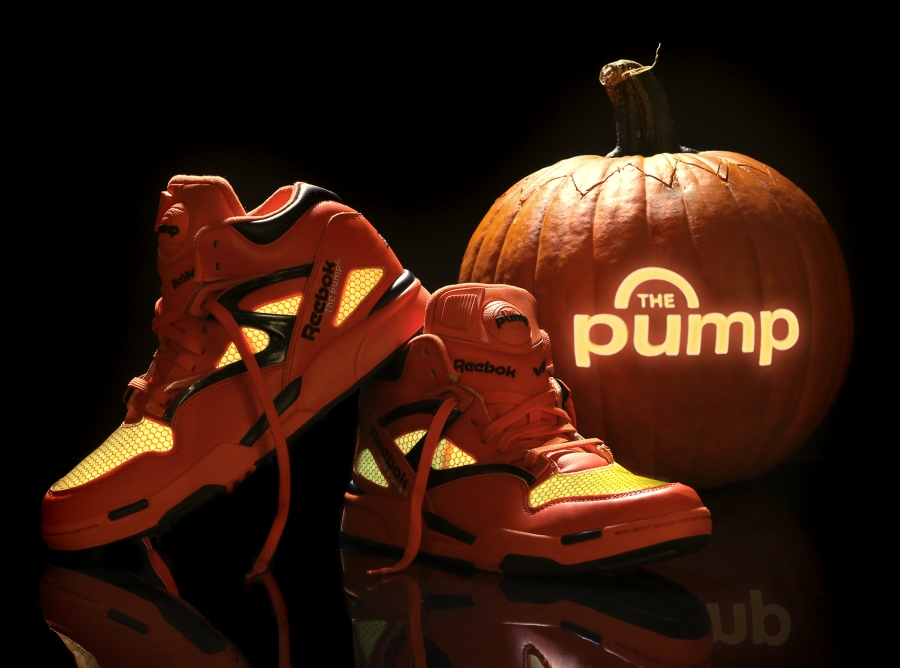 Reebok is giving out an early treat this year for Halloween. Reebok has the Pump Omni Lite "Pumpkin" for a pre-Halloween release. Looking like a Jack-O-Lantern, the Pump Omni Lite has an orange and black theme to it. These kicks will complement any costume this year.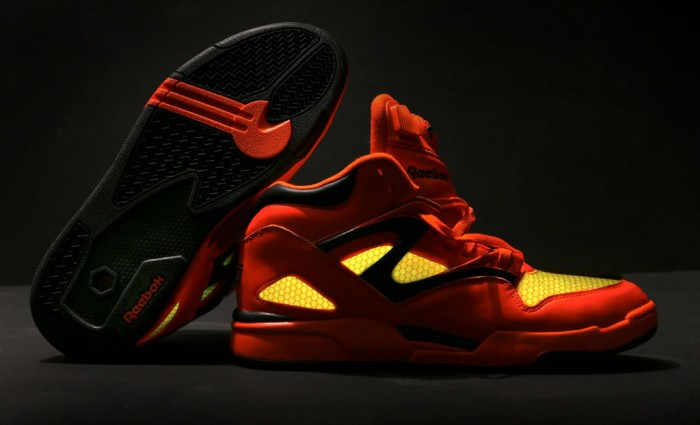 The iconic sneaker is predominantly decked out in orange with slightly lighter orange shade in the honeycomb paneling and has contrasting black accents throughout. Orange also works the midsole, which sits atop a black rubber outsole. The date is set for these to drop on October 25 at select Reebok retailers for $120.
The Reebok Kamikaze II (pictured below) that glows in the dark will release the same date. The will sell for a retail price of $100. For more info go to Reebok.com