Adrian Holmes chats "Elysium," "Arrow," and His Upcoming Projects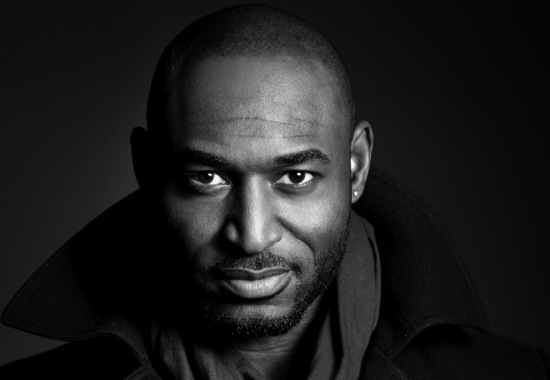 Adrian Holmes can be seen in this summer's hit "Elysium." Adrian plays the role of Manuel, opposite Matt Damon, Jodi Foster, Sharlto Copley, Diego Luna, and Alice Braga.
Besides being in that film you might have seen Adrian in "Red Riding Hood" starring opposite Amanda Seyfried and Gary Oldman.  He also worked with Academy Award winner Adrien Brody in "Wrecked."
Adrian has been on many television shows as well. He is on "Arrow," "Continuum," and "King & Maxwell." Adrian was kind enough to answers some of my questions about "Elysium" as well as other questions on his work on TV.
Art Eddy: You are in the summer blockbuster film "Elysium." Tell me about your role in the film?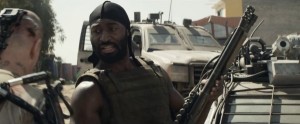 Adrian Holmes: I play Manuel who is a gangster and weapons expert. A tough guy that gets the job done by any means necessary.
AE: What was the audition process like?
AH: It was the same as any other project really. I had originally gone in for Krugar and then was called in for Manuel and got another call back and the rest is history. I was very happy, as you can imagine.
AE: Any cool stories behind the scenes stories from that set?
AH: We had some cool poker nights in Matt's hotel room while shooting in Mexico City. A lot of laughs and good times had. Was like a real family experience.
AE: What do you hope people will take away from this film?
AH: I think there are a lot of themes to be explored in this film. Very thought provoking and subject to interpretation.  One message is, that the course of the future is not static but changeable if we are willing to change ourselves.
AE: I like your role on "Arrow" as Lt. Frank Pile. Tell me a bit about working on that set.
AE: Everyone is very cool actually. I love working on Arrow and I really enjoy playing a very authoritative character like Lt. Pike.
AE: You also worked on "Smallville." As a comic book geek and you being in a few of these comic book themed shows I have to ask are you fan of comics as well?
AH: Yeah I read a few but not too crazy. However I am a HUGE Superman fan so getting to be a part of "Smallville" was a real treat for me.
AE: In the film "Red Riding Hood" you got to work with one of my favorite actors Gary Oldman. How was it like to work with him?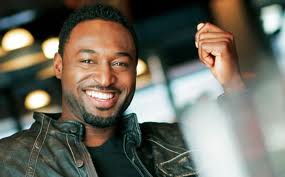 AH: The best acting class I could ever ask for. I learned a lot from one of the greats for sure! He was very down to earth and we got along very well. Great level of focus, and we shared a lot of laughs.
AE: Another thing I saw that you did was the voice of Mace Windu for "Lego Star Wars: The Yoda Chronicles – The Phantom Clone." I am a big "Star Wars" geek. So I have to ask how was it to take on the role of Mace Windu?
AH: That makes two of us! (Laughs) I love me some "Star Wars!" It was a huge honor and surprise when I got the opportunity. I am a fan of Sam Jackson as well so to step into his shoes as Mace was so surreal. I hope it's foreshadowing for the next "Star Wars" movies they're about to make. Would love to play a decedent of Mace Windu and keep the purple lightsaber alive!
AE: I have read two of your personal quotes, "Walk by faith not by sight" and "Be ready so you don't have to get ready!" I like those. Are those your motivational phrases?
AH: Yeah they're two of a few quotes I use to keep my sword sharp. Gotta stay positive!
AE: What is the next project you are looking out for?
AH: I'll be going to Montreal next to be the lead in a new series called "19-2" that I'm very excited about. It's a cop drama that will be a nice change for me from the sci-fi world for a while. After that I would love to do another big action film. I just love to be versatile and try new things.
Related Posts
Comments are closed.