Josh Blacker talks about his role in "Elysium"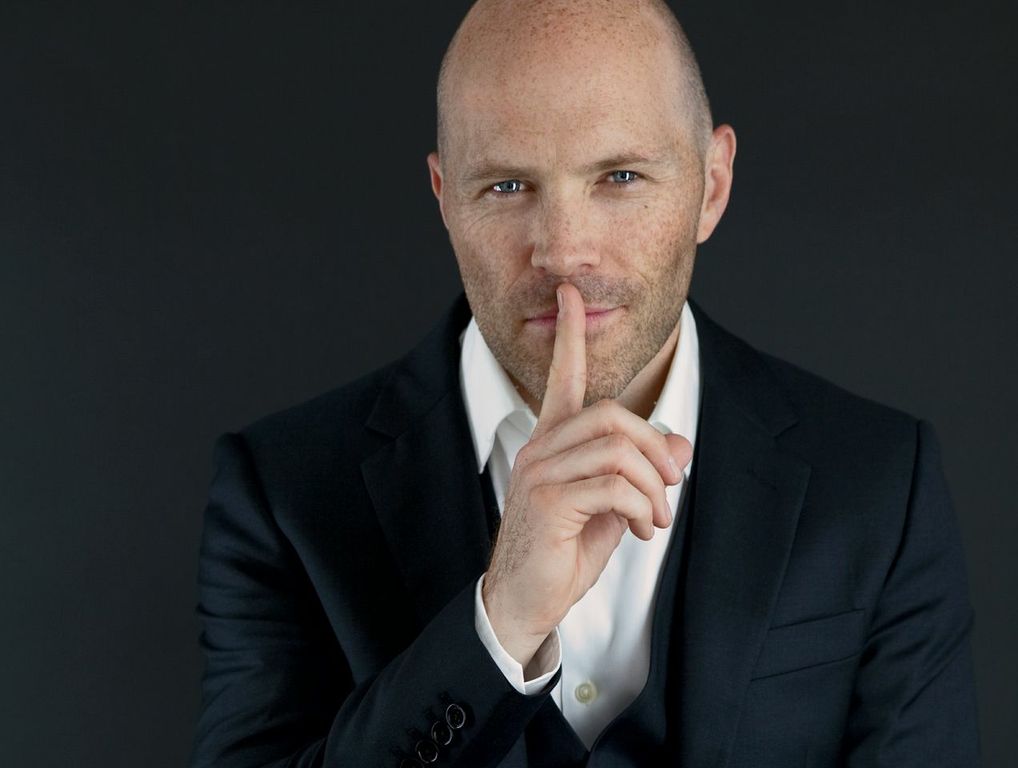 Josh Blacker is no stranger to the sci-fi genre. He has appeared in many great films and TV shows like "Supernatural," "Stargate: Atlantis," and "Fringe." Now Josh landed a major role in the summer blockbuster film "Elysium," playing the role of the character named "Crowe."
Josh is an avid athlete, being fiercely competitive on the squash courts, and holding belts in three different martial arts. I was able to chat with Josh on his role as Crowe and what he looks to do in the future.
Art Eddy: So you are in the summer blockbuster "Elysium". Tell me about your character and a bit about the film.
Josh Blacker: "Elysium" is a sci-fi action movie set in 2154.  Earth is a lost cause and the ultra-rich have built a massive space station called Elysium where they live in pristine mansions, well away from the grime and crime of Earth.  My character is a South African mercenary called 'Crowe'.  He's an old school professional soldier that works with Kruger (Sharlto Copley) and Drake (Brandon Auret).  They are hired to protect Elysium from any manner of problems, including illegal aliens. Crowe is rough, tough and both physically and mentally intimidating.
AE: Did you have to work with a lot of green screens since it was a science fiction film? If so how was that?
JB: Working with Neill is great because he really wants to have his movies based in as much reality as possible.  That includes the sets.  Most of our sets were built on various sound stages in Vancouver.  The only real green screen work that was done was in the environments that couldn't be built in a sound stage, due to the sheer size and complexity of them.  For example, the space ship we fly around in was built down to the tiniest detail.  But, when you see the ship flying and landing and crashing, there was a degree of green screen involved.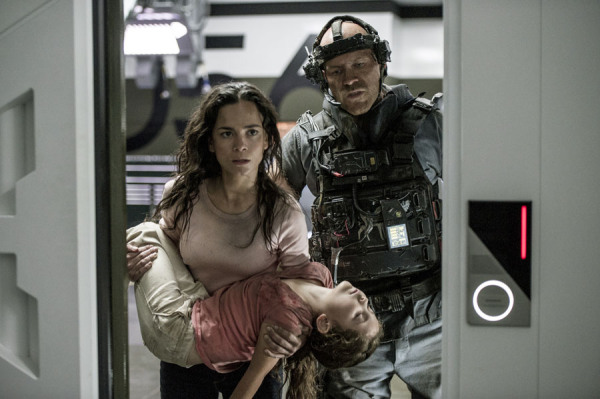 AE: What was it like to work with big names in the business like Matt Damon and Jodie Foster?
JB: In a word: unbelievable.  I've admired and respected both Matt and Jodie for years. Matt is as down to earth of an actor and person as there is.  He's welcoming, collaborative, and incredibly funny.  It's easy to see why he's such a bankable leading man.  Jodie is a genius; to watch her work is mesmerizing.  She was an absolute pleasure to work with; dedicated, focused and generous.  And, she's also got a great sense of humor!
AE: You are no stranger to the genre of science fiction with all the great films and TV shows like "V," "Fringe," and "SGU Stargate University." I take it that you are somewhat into that genre.
JB: I don't really think of the projects I work on in terms of genre. I just like to work on good stories and sci-fi is a genre that allows for some terrific story telling.  The universes you can create in sci-fi give you freedom to tell some unconventional stories and free you from the constraints of traditional drama and period pieces.  Ultimately, I want to tell fascinating stories that viewers can connect with.
AE: Which show that you worked on in the past is the closet to "Elysium?"
JB: "Elysium", and Neill's vision, is such a unique project.  I can't think of anything that comes close to the breadth and depth of story and character that Neill has created.  I'd say it's an amalgamation of many of the projects I've worked on – the Us vs. Them of "V", the desperation of wanting to be somewhere else highlighted in "SG:U" and the complexity and intrigue of "Fringe".
AE: I am intrigued about your project "Focus" where you wrote and acted in. Tell me about that film.
JB: Focus is a feature length comedy I co-wrote with my producing partner, Christopher Young.  It's a workplace comedy about a guy who has one day to save his job, defeat his enemies, and not get dumped by his girlfriend.  I'd say it's a cross between "Office Space" and "Trading Places".  We are in the process of shopping it around to various distributors and festivals.  You can find out more at the official site www.focusmovie.net
AE: Was it easier to act in a film that you wrote?
JB: In some respects it was easier in that I knew the character inside and out.  And, of course, if a line didn't work or a scene needed a change, I could change things up without offending anyone!  However, it was definitely more challenging trying to keep the character and my choices fresh because we had worked so closely on the script for so long.
AE: What is the next project that you are working on?
JB: I continue to audition and consider various projects in Vancouver, Toronto and LA.  At the same time, I'm working my producing partner on a new script, which is a feature length drama that deals with soldiers coming back from war and the emotional, psychological and physical barriers they encounter.  It's a fascinating project that is near and dear to my heart.  We hope to get funding and start shooting in the summer of 2014.
Related Posts
Comments are closed.