Interview with Writer and Actor Juddy Talt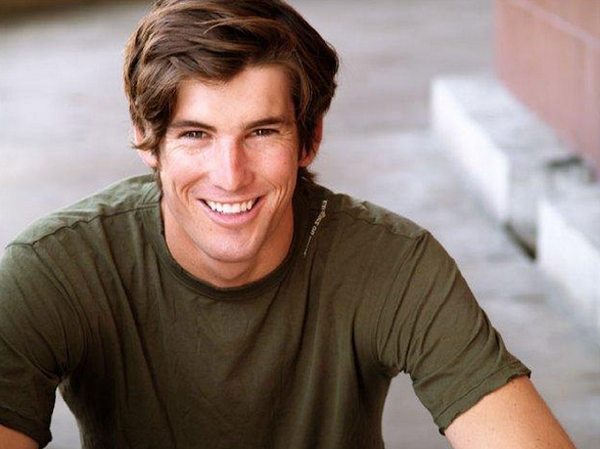 "Language of a Broken Heart" is a new romantic comedy that is now out in theaters. It follows a guy named Nick looking to repair his heart after a devastating breakup. Nick is a best-selling author on love, and he finds his fiancé with another man. His heartbreak drives him crazy and he starts reflecting on his many romantic failures.
I was able to talk with the writer and actor Juddy Talt, who plays Nick in the film. The movie also stars Oscar Nunez, Kate French, and Julie White. Juddy and I talk about how he came up with the concept of the film and the process of getting the film from paper to the big screen.
Art Eddy: You wrote and star in the film "Language of a Broken Heart". Tell me about the film and how you came up with the story?
Juddy Talt: This has been a long process. When I graduated at the University of Southern California I knew I wanted to make my own film. For this film it stems from a breakup. Well I should say a combination of a lot of breakups, but mostly on one that took some time for me to get over. It helps that I am a fan of movies like "Say Anything" and a lot of Woody Allen films. There are a lot of neurotic characters in Woody Allen films so that was something I thought about as I was doing my film.
I had a tough breakup so I decided that I needed to do a film about that. What did Henry Miller once say? It was something like the best way to get over a woman is to turn her into literature. A therapist once told me the best way to get over a woman is to get under another one. To me that sounded as odd and inappropriate advice.
So I went with the film route. I wrote it from my experience and it came out pretty quickly. It is a highly fictionalized version of this breakup. I find that breakup stories are such a universally accepted topic and people can relate to this story. My character has a broken heart, but you see him go through things that are sad and humorous at the same time. When I was dealing with a break up in my real life I looked back and thought there was some funny things I did. My dad even told me that I needed to get laid. It is funny now as I reflect on that and I think people will see the humor in what my character goes through in the film.
My character goes home and repairs his relationship with his mother and viewers start to see that this broken heart keeps on going around to different characters in the film. We have been getting great reviews so far and I am pleased with the viewer's reaction to the film.
AE: Since you wrote the story for the film, did you feel that acting in that role was easier than other projects that you were in before?
JT: I would say yes and no. I think it is very easy in a sense since you have been with the material for so long. Yet that can be a big downfall because you can hire an actor who brings something to the script that you never thought of before. It is fun when an actor comes and surprises you with a new take on the role. I have similarities to this character obviously. Yet this character is very obsessive and very neurotic and I hope that I am not like that in real life. (Laughs) The jury is still out.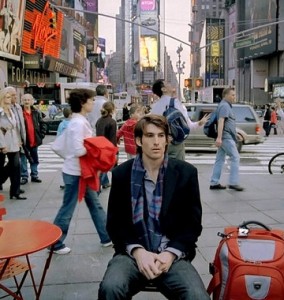 AE: The film also stars also stars Oscar Nunez, Kate French, and Julie White. Were you part of the casting process to get these actors?
JT: Absolutely. When I was in Los Angeles I got Ronnie Yeskel to be the casting director for the film. She is a well-known casting director and she responded well to the script. I was very much involved with her in casting for the film. We read with Kate (French) and Lara Pulver. Then we read with Ethan Cohn, who plays Cubbie in the film.
For Julie White and Oscar Nunez they were just straight out offers. We really wanted them. We were about to start shooting the film and we didn't even have them yet. We shot the film in New York and in Dallas. We heard that Julie was in Dallas so we thought that this was our chance to get her for the film.
Two weeks before we started filming in Dallas we started stalking Julie since she was in Dallas. We knew she was at her mother's house. We wondered if we should just show up at the house and just drop off the script. The funny thing about the whole stalking Julie thing was that it goes right along with a scene in the film. The main character's ex-girlfriend says to my character to stop stalking her and stop leaving notes and things on her car and house. My character then says something like what is the difference between stalking and being romantic. Luckily Julie liked the script and we got her for the film.
AE: How long did it take to bring the film from concept to screen?
JT: It was pretty long. I also produced it too. I was out there raising a lot of the money for the film. Even once I had the script I would say that it took about a year to a year and a half to start filming. I was also trying to get another project off the ground at that time. I switched my focus to this film because the other one was starting to get really expensive.
Yet overall all after the script for "Language of a Broken Heart" was done we were able to start shooting in a year or so. Now the film is in select theaters and that was not an easy task, so I am happy that it is in theaters.
AE: Do you preference of acting or writing?
JT: Every day I can wake up and write. It is a great way to get out what I need to get out. I really enjoy writing. I grew up on the stage acting. I did a bunch of community theatre growing up in Pasadena. I continued with that passion as I grew older. I love the both so it is nice to be able to do both.
AE: Are there any type of stories you would you like to tell that you feel the film industry has not touched on yet?
JT: Definitely. I think that this is a good starting point for me. This film doesn't reinvent the wheel. It is a very poignant little film. Viewers really responded well to it so far. If you go on sites like Fandango you see that audiences are really behind this film and are encouraging people to go check this film out. I don't have a big marketing budget so word of mouth is great.
For me, I love to mix comedy and drama. It is a tough thing to do, but I want to keep on making films like that. I want to show people how life is and that there will be good and bad times in everyone's life. I love films like "Almost Famous" and "Say Anything" since the blend drama and comedy is done so well. Even in stories that are tragic I want to show some sense of humor in part of that story. People will walk away from those films saying that is true to life. That is what I want to do in the future.
Related Posts
Comments are closed.