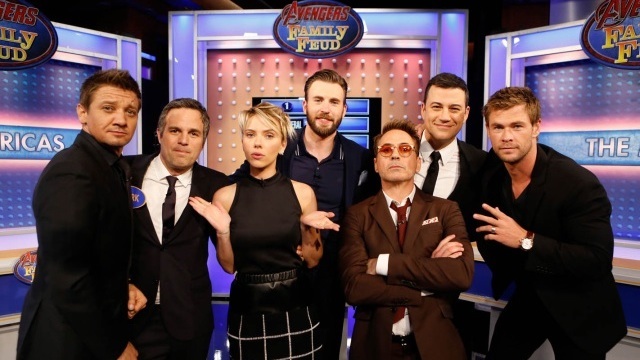 Jimmy Kimmel hosted a very cool version of the Family Feud. Jimmy hosted a game with Avengers cast members Robert Downey Jr., Chris Hemsworth, Mark Ruffalo, Chris Evans, Scarlett Johansson and Jeremy Renner. Who wins The Americas or the Men? Find out now!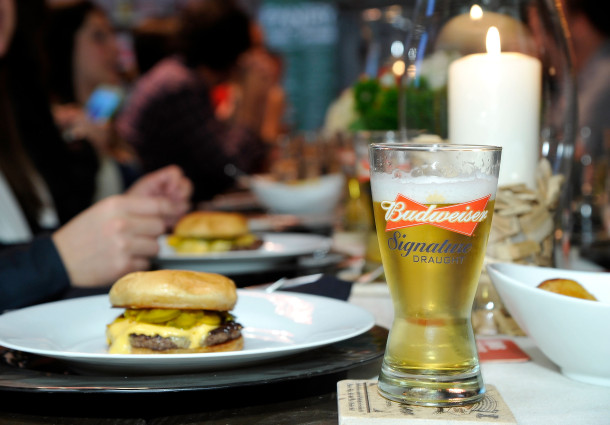 Ah, Burgers and beers. They go together like peas and carrots. Like peanut butter and jelly. Or football and Sundays. This winning food and beverage combo forms the bedrock of the American belly. It's what most of us are made of, really.
We already told you about the announcement of the Bud and Burgers Championship. It's is a three-month nationwide competition where amateur chefs will compete at major festivals across the country. The winner will take home $100,000 to jumpstart their culinary career. The winning chef will also be invited to compete in a new cooking competition show on the Esquire Network.
Last week, I got to experience the higher end of this fine Bud and burger pairing at an exclusive dinner hosted by Budweiser and Chef David Chang. Before Chef Chang was introduced, the folks from Budweiser announced the upcoming burger competition with the bold claim that the burger was first unveiled to the world at the 1904 World's Fair in St. Louis. This meant that burgers and Budweiser were joined at the hip from the get-go.
I decided to look into this a bit, and it turns out the 1904 World's Fair was a pretty big deal. The origins of the burger in America are a bit murky, but one thing's for sure, people were probably chomping on burgers and sipping Budweiser during in St. Louis in 1904.
Also known as the Louisiana Purchase Exposition, the 1904 World's Fair in St Louis lasted for seven months. Sixty-three countries participated in the expo and over 19 million people attended. The first Olympics ever held in the US took place during that summer in St. Louis. Geronimo was on display in a teepee. Helen Keller gave a lecture. Max Weber was there. TS Elliott wrote a short story about his expo experience for his high school newspaper. Jack Daniel and his Tennessee whiskey were awarded a gold medal at the World's Fair, something that's still advertised on every Jack Daniel's bottle.
Was it the first time the world was introduced to hamburgers? Hard to say, but if you believe different accounts, it was arguably the first time people were introduced to things like Dr. Pepper, peanut butter, cotton candy and the waffle cone, too.
So yea, a lot went down at the world's fair that year, but let's get back to burgers in 2015, specifically the burger that was served at the dinner that kicked off this whole Bud and Burgers Championship thing last week in Santa Monica.
Too often a premium burger has too much going on. If you can't hold it in one hand and put it in your mouth, is it really still a burger at that point? I say no. But i'm a simple man. Chef Chang's burger recipe was simple by design.
"Keep it simple," Chang said. "Simple is hard to do."
And simple it was. Simply delicious. Here's the recipe:
Short rib beef blend (or at least a 80/20 lean/fat blend)
American Cheese Slices
Hamburger Buns
2 TBSP Neutral, High heat Oil
Bread & Butter Pickles
Cast Iron Skillet
How You'll Make It
Ask your butcher for a short rib blend (16oz will make four 4oz burgers). If you can't get a short rib blend, make sure ou get a blend that has 20-30% at content
Form the patties. Measure/estimate out 4oz portion and form into 1/4" thick patties
Season liberally with salt on each side
Add oil to cast-iron skillet over medium-high heat
Cook patties for 3 minutes  on each side. During the last minute, add one slice of cheese to the patty and a dab of butter to the pan. Baste burger until cheese is melted and set aside on a cooking rack to rest
In the same pan, toast buns face down until golden brown
To assemble the burger, place the patty on the bun, dress with bread and butter pickles to taste and top with the other side of the bun
What's this, you ask? No veggies?
"If you want vegetables," Chang said, "eat a salad."
The no frills burger was perfect. The short rib provided the proper fat balance, it was just salty enough, and the pickles were a nice crunchy complement. Did it look pretty? Not really, but who cares? Taste should dictate success in any burger sampling exercise, and the taste quality was off the charts. Pair it all with a frosty Budweiser Signature Draught, and you get a room full of happy people. The bud and burger combo wasn't complicated. It was familiar and user-friendly, and according to Chef Chang, that's all part of the appeal.
"Cooking Zeitgeist is changing," Chang said. "The burger is the perfect example of where food is going. You're doing something delicious that's also accessible."
Think you got a winning burger concept? Submit a photo or video of your burger creation to Budweiser.com/burger to see if you can score a festival invite and a chance to compete in the final burger battle at the Budweiser Brewery in St Louis. Good luck, burger lovers!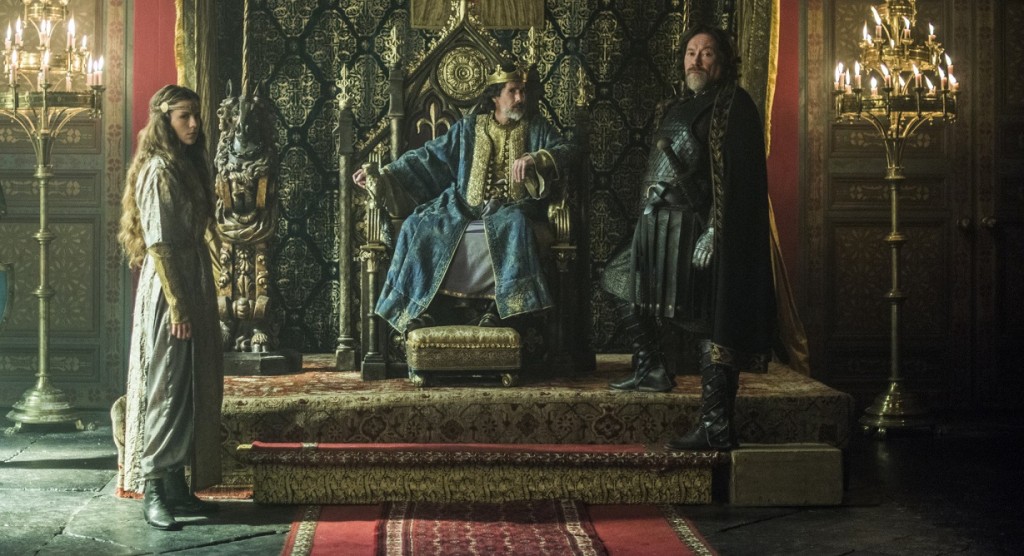 Believe it or not there are only two episodes left of VIKINGS Season 3! HISTORY's hit drama series premieres episode 309 titled "Breaking Point" on Thursday, April 16 at 10 p.m.  In "Breaking Point" the Vikings go all out for a second assault on Paris. Recognizing the desperate state of affairs for his city, Emperor Charles must make a difficult decision.  In Wessex, Judith is compelled to make a difficult decision of her own.
Here is preview for this week's show.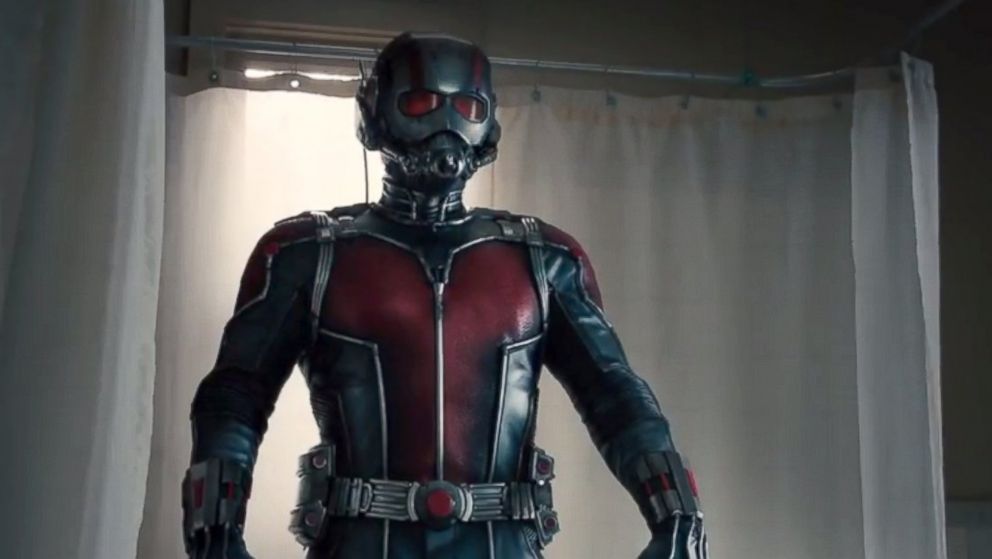 Check out all the action directly below as Hank Pym (Michael Douglas) enlists Scott Lang (Paul Rudd) for the heist of the century, along with your first full look at actor Corey Stoll in action as Yellowjacket!
The next evolution of the Marvel Cinematic Universe brings a founding member of The Avengers to the big screen for the first time with Marvel Studios' "Ant-Man." Armed with the astonishing ability to shrink in scale but increase in strength, master thief Scott Lang must embrace his inner-hero and help his mentor, Doctor Hank Pym, protect the secret behind his spectacular Ant-Man suit from a new generation of towering threats. Against seemingly insurmountable obstacles, Pym and Lang must plan and pull off a heist that will save the world.
Marvel's "Ant-Man" stars Paul Rudd as Scott Lang aka Ant-Man, Evangeline Lilly as Hope Van Dyne, Corey Stoll as Darren Cross aka Yellowjacket, Bobby Cannavale as Paxton, Michael Peña as Luis, Judy Greer as Maggie, Tip "Ti" Harris as Dave, David Dastmalchian as Kurt, Wood Harris as Gale, Jordi Mollà as Castillo and Michael Douglas as Hank Pym.
Peyton Reed directs Marvel's "Ant-Man" with Kevin Feige producing and Louis D'Esposito, Alan Fine, Victoria Alonso, Michael Grillo, Edgar Wright and Stan Lee serving as executive producers. Marvel's "Ant-Man" delivers a high-stakes, tension-filled adventure on July 17, 2015.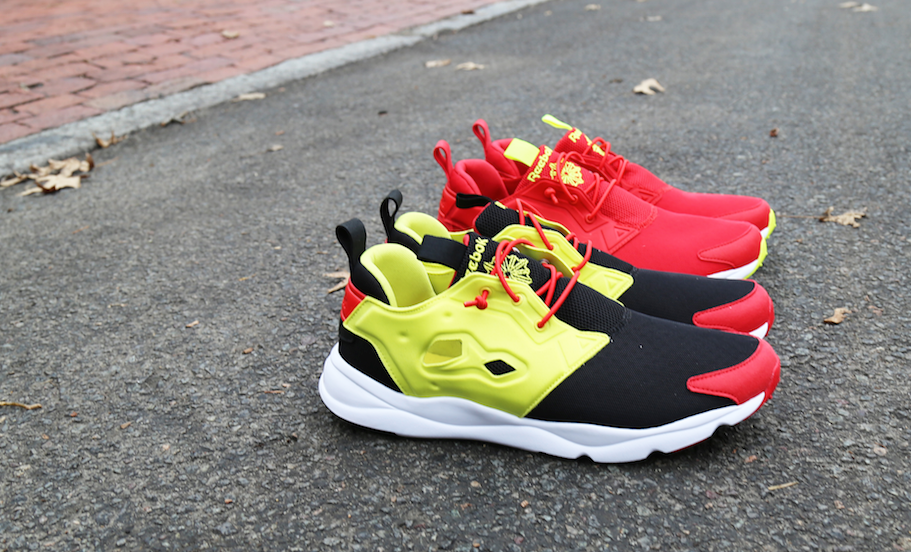 When the Reebok InstaPump Fury was first introduced in 1994, it became an instant cult classic. Heralded for its game-changing silhouette, it was a shoe for those not afraid to make a statement.  To try something new.
Today, the InstaPump Fury evolved to inspire a new instant classic – the Reebok Classic Furylite.  An offspring of one of the most innovative designs in the shoe game, the Furylite does not disappoint.  The Instapump DNA can be seen throughout the silhouette, but this contemporary runner stands alone in its greatness.
Reebok Classic introduces a new pack to the Furylite collection – the Furylite OG Red Rush for Men – because dressing from the feet up has never gone out of style.
The Furylite OG Red Rush pack pays homage to the colorways of the original InstaPump model in bold black, yellow, and red colorways.  Limited pairs of the Furylite OG Red Rush pack are available now for $75 at Jimmy Jazz, Shoe City, Extra Butter, and Reebok.com.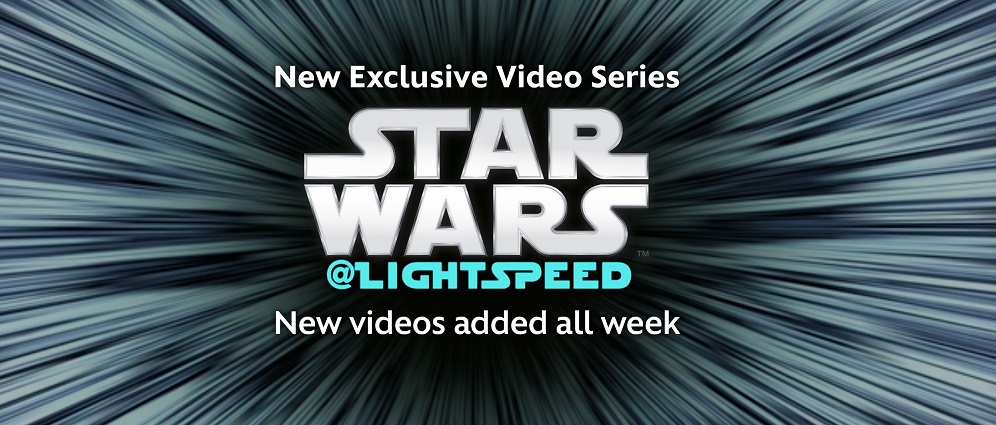 My fellow Star Wars fans you will now be able to download the entire Star Wars Saga this week! Relive the adventure and excitement of the Star Wars galaxy as Saturday Night Live's Bill Hader takes you through the exciting new @Lightspeed videos, appearing exclusively in Disney Movies Anywhere! With all six epic Star Wars films in the Saga coming out on Friday for the first time ever on Digital HD, you can get more Star Wars bonus exclusively on Disney Movies Anywhere. And, if you don't know a Skywalker from a Solo? Disney Movies Anywhere (DMA) has you covered, with the exclusive video series Star Wars @Lightspeed.
With Star Wars: Episodes I-VI now available at your fingertips, you can explore the galaxy in a whole new way! Learn the secrets behind the saga with Star Wars: Discoveries from Inside and insightful Conversations, as key filmmakers behind the series reveal fascinating new facts and insights behind the creation of the most celebrated franchise of all time.
From Tauntauns and Ewoks to X-Wings and Lightsabers, Bill Hader narrates a series of action-packed vignettes featuring the fantastical creatures, lavish costumes, space cruisers, and ancient weapons found in a galaxy far, far away. Here is one below.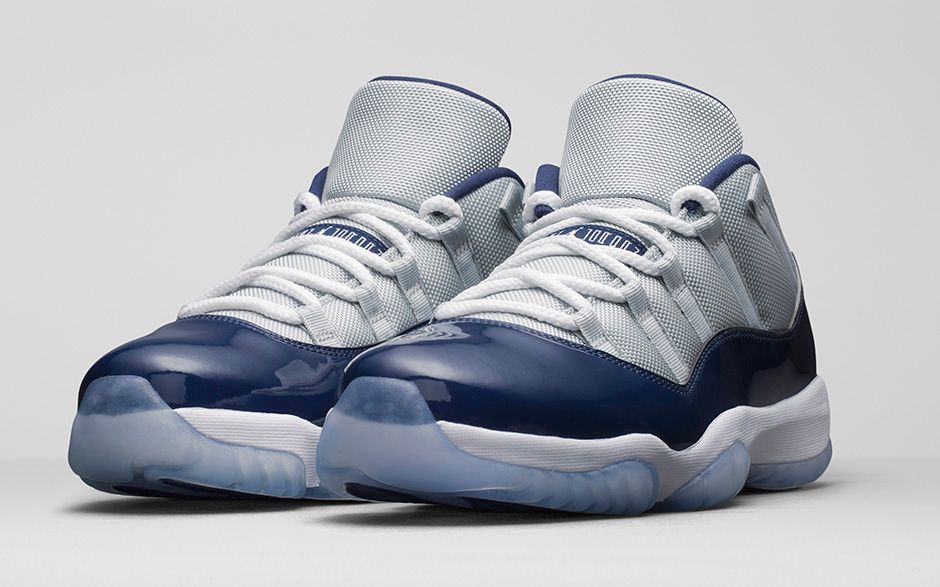 Could you imagine if MJ went to play ball at Georgetown? If he did we would see more of the Air Jordan shoe line in midnight blue instead of Carolina blue. This weekend though fans of the Hoyas can now rock one of the most iconic and beloved Air Jordan models of all time with their team's colors. The Air Jordan 11 followed his airness' insight of bringing a formal look to the court, using patent leather for the first time in an athletic shoe.
The Air Jordan 11 Retro Low 'Grey Mist' continues the legacy, with Midnight Navy patent leather and Grey Mist mesh for a look that is smooth and balanced. Releases April 11 on Nike.com (10am EDT/7am PDT). Even though Jordan Brand is calling this version of the AJ XI low 'Grey Mist,' many sneakerheads are calling it Georgetown XI's or even Cowboys XI's. Maybe Dez Bryant will rock these next year on the field. What is your take? You like this colorway?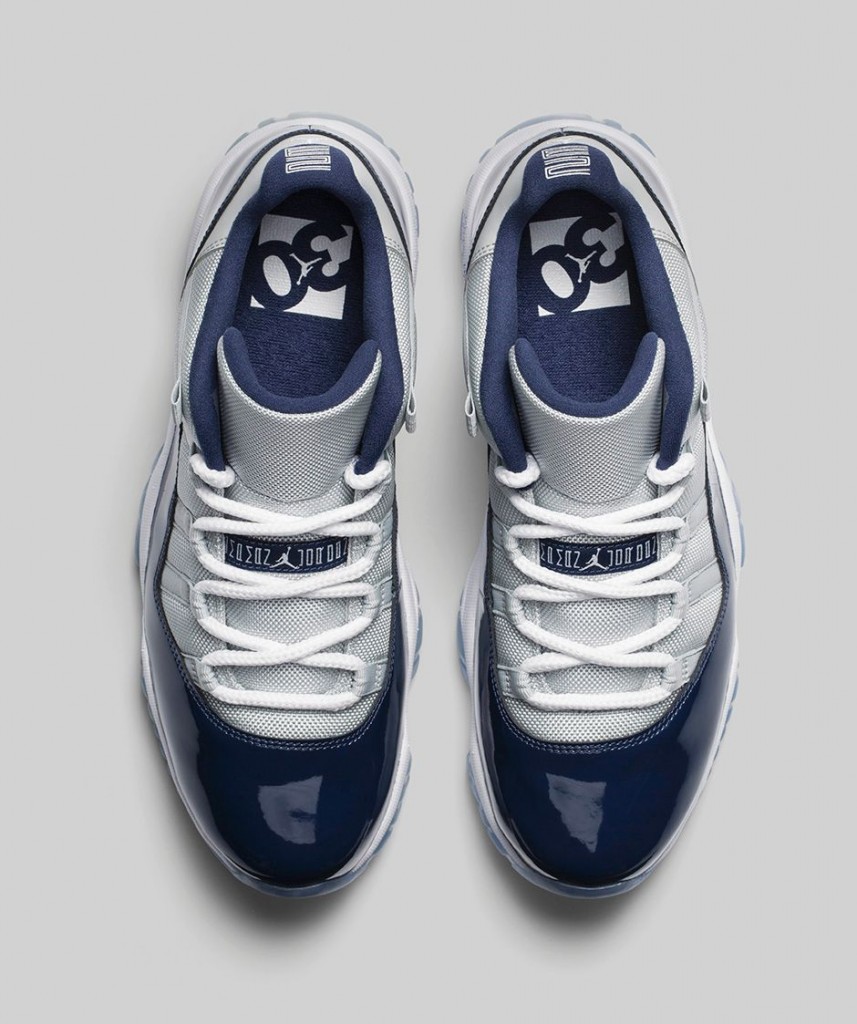 Budweiser is known as the King of Beers. Now Budweiser is looking for the king of burgers. Budweiser just announced a national to find the Bud & Burgers Champion. Award-winning culinary pioneer, Chef David Chang will aid Budweiser with a coast-to-coast tour to find the best burger.
The winner of the Bud & Burgers Championship will win $100,000 to support their culinary ambitions. In addition, the winner will be invited to compete in a new cooking competition series, working title "United States of Burgers," which will premiere on the Esquire Network.
"Both burgers and beer are experiencing a renaissance of sorts." said Chang, who is well-known for elevating classic dishes, and for his love of lagers. "I love that there's nothing pretentious about the combination – it just works. A full-flavored lager brings out the taste of a savory burger."
Beginning today on National Beer Day, which is the official celebration of the repeal of prohibition of beer, burger enthusiasts 21 and older can submit a video or photo on Budweiser.com/Burgers showing their burger and explaining why they should be the 2015 Bud & Burgers Champion.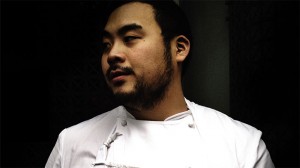 Semi-finalists will compete head-to-head at 10 nationwide Bud & Burgers Championships events hosted at some of the biggest festivals throughout the summer, including Stagecoach Music Festival, Free Press Summer Fest, Chicago Blues Festival and more. For a complete list of festivals and details on the contest, please visit Budweiser.com/eventfinder.
The competition will culminate at the finale event hosted by Budweiser and Chef Chang at the Budweiser Brewery in St. Louis on July 11, where the Bud & Burgers Champion will be crowned. Chang will join Budweiser's brewmasters as a judge at the final event.
Beyond the Bud & Burgers Championships events, fans can follow along and show their support during the program at Budweiser.com/Burgers.
For more information and contest rules, please visit Budweiser.com/Burgers and follow them on Facebook and Twitter using the hashtag #BudandBurgers pages.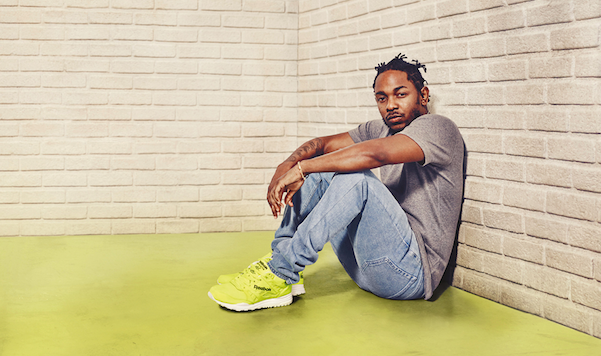 Today, Reebok Classic unveils an inspiring film featuring Top Dawg Entertainment artist, Kendrick Lamar. Placing Reebok's Ventilator Day Glo at the heart of a style revolution led by Kendrick, the film's message has one solitary objective… to "Let it Flow." A kaleidoscope of culture is represented through the streets of LA, as the masses stand up to the stale, expected and typical fashion norms that are currently in society.
For people out there striving for something new, unexpected and yet classic, Reebok presents the Ventilator. In an era when "fitting in" means following someone else's lead, Reebok encourages you to move in your own direction. Claim your distinction. Be bold.  Inspired by Kendrick Lamar's definitive and powerful lyricism, Reebok is bringing a collaboration that invites you to do your thing a little differently.
The Reebok Classic "Ventilator Day-Glo" will be available at Finish Line, Urban Outfitters, Jimmy Jazz, Villa, Sheikh's, Shoe Palace, and Reebok.com for $75 for adults and $65 for kids. #beventilated @reebokclassics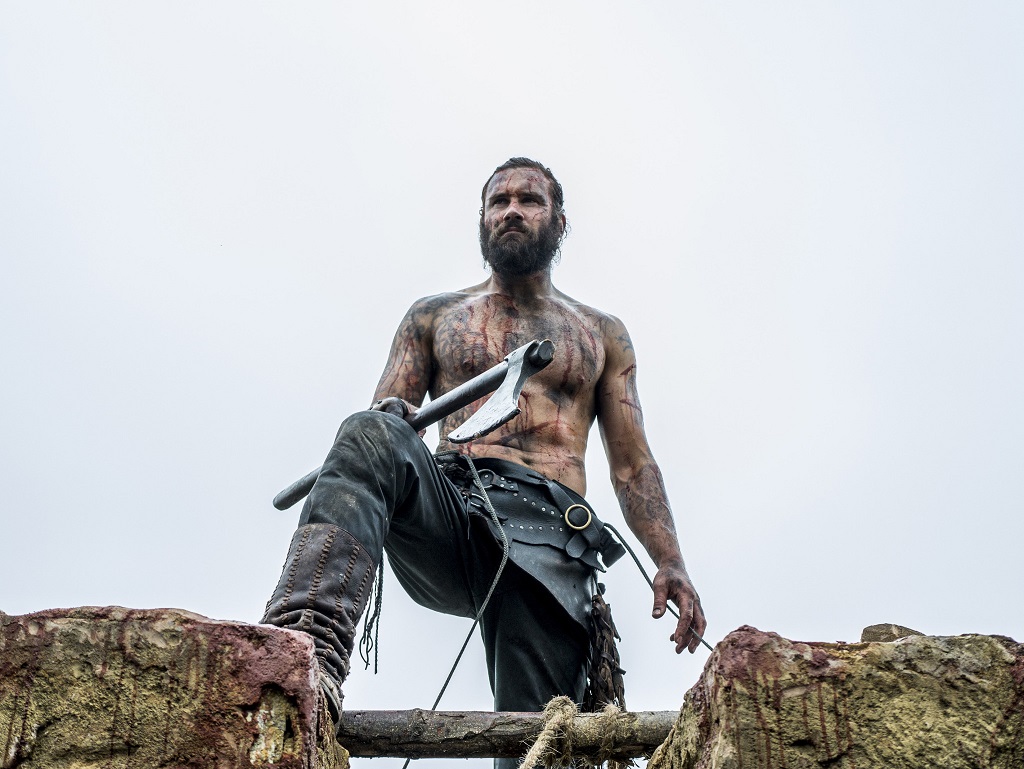 There are only three episodes left of VIKINGS Season 3! This Thursday, April 9 at 10 p.m you will get to watch Episode 8 called, "To The Gates!" The Viking army embarks and Paris goes into lock down as the army prepares the defense, overseen by Count Odo.  The Vikings are determined to make it through the gates of Paris and conquer the city; they will stop at nothing to succeed.