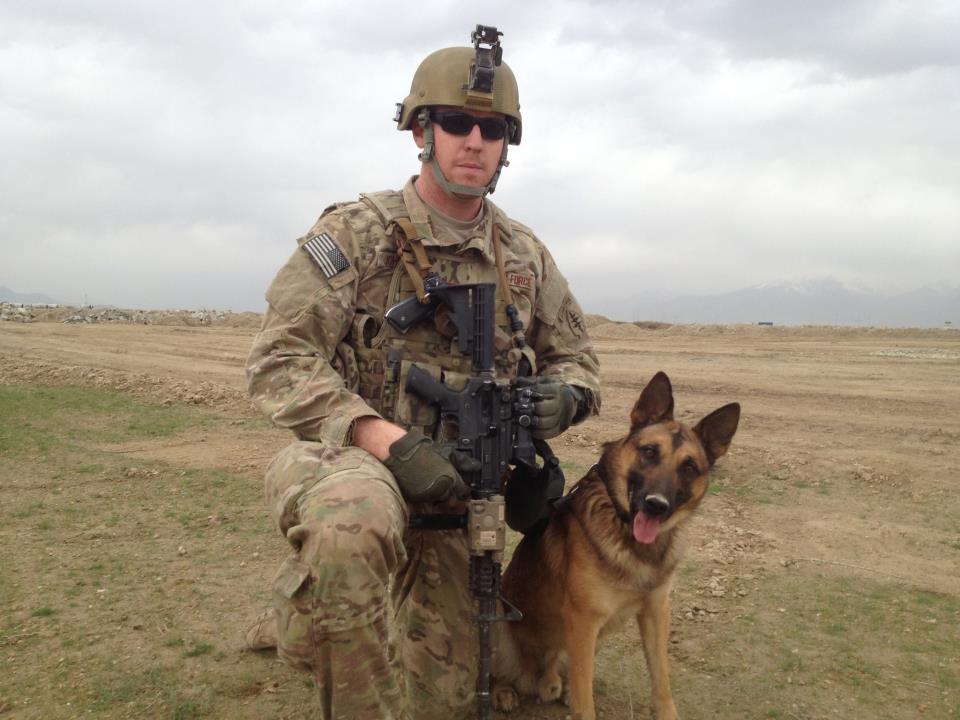 This Memorial Day Duke Cannon Supply Co., the brand that brought you the "Big Ass Brick of Soap," will donate a 1:1 product match for every product sold to U.S. Military service men as well as one premium dog treat for their working dogs through the support of the MWDTSA (Military Working Dog Team Support Association, Inc.).
Duke Cannon knows these dogs, along with their handlers from every military service, are deployed worldwide to defend the U.S. at home and abroad, helping to safeguard military bases and activities and to detect bombs and other explosives before they inflict harm. What better way to pay homage to fallen soldiers than by helping those sill serving? The Duke abides.
For more info follow @dukecannon on Twitter and on Facebook.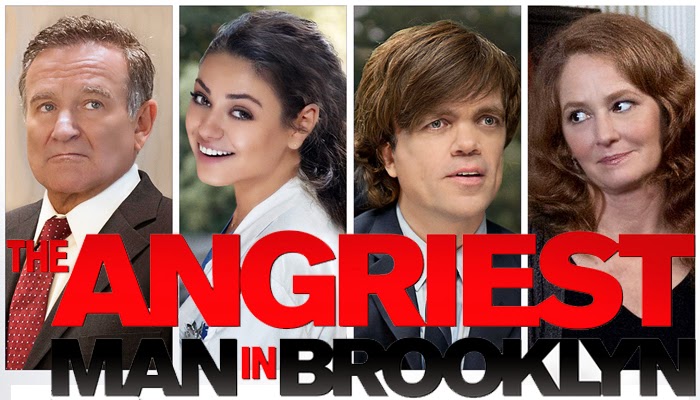 This weekend "The Angriest Man in Brooklyn," starring Robin Williams, Mila Kunis, Melissa Leo and Peter Dinklage, will be released by Lionsgate in select theaters. The film centers on Henry Altmann, who is played by Robin Williams. He seems to always be having a bad day. In the film we find Henry waiting impatiently at the doctor's office. When he is finally seen by Dr. Sharon Gill. Sharon, played by Mila Kunis, who is enduring her own bad day, she gives him some bad news.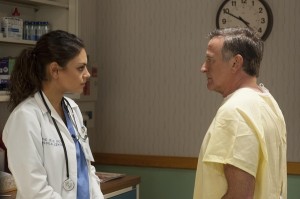 She tells Henry that he has a brain aneurysm. This news makes Henry even angrier and he starts yelling at Sharon as he demands to know how much time he has left. Faced with Henry's anger and insults, Sharon abruptly tells him he has only 90 minutes. Shocked and reeling by this news, Henry storms out of the office leaving Sharon stunned by what she has just done in a lapse of judgment. As Sharon goes on a city-wide search, Henry struggles with his diagnosis, determined to make amends with everyone he has hurt in his life.
One of the producers from this film is Tyler Mitchell. He is a film and television producer, writer and executive whose credits include "The Incredible Burt Wonderstone" and "Lucky Number Slevin."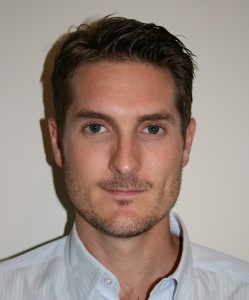 Mitchell began his career in film at age 19, doing summer internships with producers Arnold Kopelson, Jim Jacks and Sean Daniel, as well as working for New Line Cinema.  After graduating college, he gained hands-on production knowledge as a director's assistant on such films as "The Whole Nine Yards," before joining the Agent Training Program at International Creative Management, where he worked for Ken Kamins, Executive Vice President and Head of International Operations.
In 2001, Mitchell departed ICM for upstart production/finance company FilmEngine, where he served as Vice President of Production and Head of Development.  Mitchell oversaw the development, production and financing of six films in the company's first four years, including "The Butterfly Effect," starring Ashton Kutcher and Amy Smart, and "The Rum Diary", starring Johnny Depp.  During his tenure, FilmEngine landed a four year, first-look production and financing deal at New Line Cinema.
Mitchell is currently a partner at Landscape Entertainment.  Landscape has a First-Look deal with Entertainment One for television and a First-Look deal with Fox Studios for Event Series, with projects in active development at: HBO, USA, TNT, FOX, WGN, and Amazon.
I was able to catch up with Tyler to ask him about "The Angriest Man in Brooklyn," the difference between directing and producing, and much more. Click here to listen to the interview.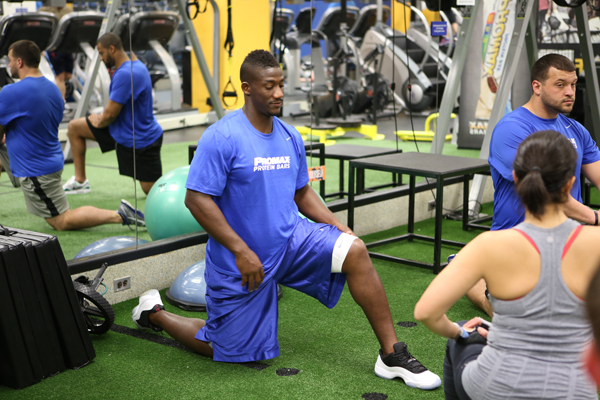 New York Giants safety Antrel Rolle teamed up with Promax Nutrition protein bars to host a workout with Henry Hynsoki and Spencer Paysinger at NYSC in Mid-town earlier this month. Some members of the media had a chance to work out with Antrel and the rest of the crew.
I was able to ask Antrel a few questions on the workout with Promax Nutrition and his time in the NFL.
Art Eddy: You worked with Promax Nutrition bars for an extreme workout. Tell me a bit about the event?
Antrel Rolle: The event was to show some of the workouts that we do on a day to day basis. We did some speed, agility, and strength drills. Just a little preview but we definitely got them to break a sweat. Doing these workouts you are burning off energy, so Promax Nutrition protein bars are perfect to keep your energy levels up throughout our long days of practice.
AE: Were the exercises that you guys did similar to your own workouts to get ready for the NFL season?
AR: Definitely. These are some of the warm-ups and drills we do at the facility and even now in the offseason.
AE: Speaking of the NFL you and the rest of the New York Giants reached the top of the NFL mountain when you guys won Super Bowl XLVI. How long did it take for that win to sink in?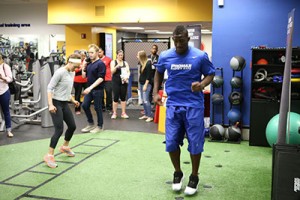 AR: In the moment everything was happening so fast that it took me a few days to realize what had just happened.  One of the best memories I will have.
AE: Your position is defensive back. In a league that has a major focus on passing the ball what are some of the major things that you look to focus on as you prepare week in and week out?
AR: I study my tapes and learn the ways of the receivers. I like to know how my opponents think so I can prepare for them. I constantly work on my speed and receiving as well.
AE: Is there a player that challenges you the most on the field?
AR: The guy who challenges me most on the field is LeSean McCoy. He is the hardest guy to tackle in the open field of play.
AE: Last season you had a great season with six interceptions and two sacks. What type of goals do you set for yourself before each season starts?
AR: I like to take things one game at a time. The ultimate goal is to get to and win the Super Bowl of course, but I have daily goals and weekly goals that I set for myself throughout the season. Gotta push through and be better than the day before.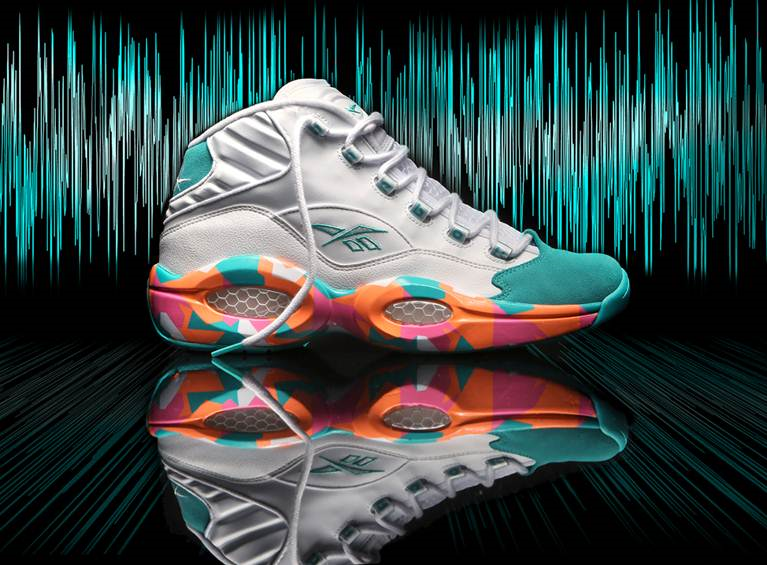 Allen Iverson always turned the voices of haters into white noise, and now Reebok is flipping that into a white shoe that's sure to make noise of its own.
The Question Mid "White Noise" will hit stores on Friday, May 23rd at key retailers Champs, Finish Line, Jimmy Jazz, Eastbay, DTLR, Villa and reebok.com for $140.
The grade school version will be available at Champs and Eastbay for $95.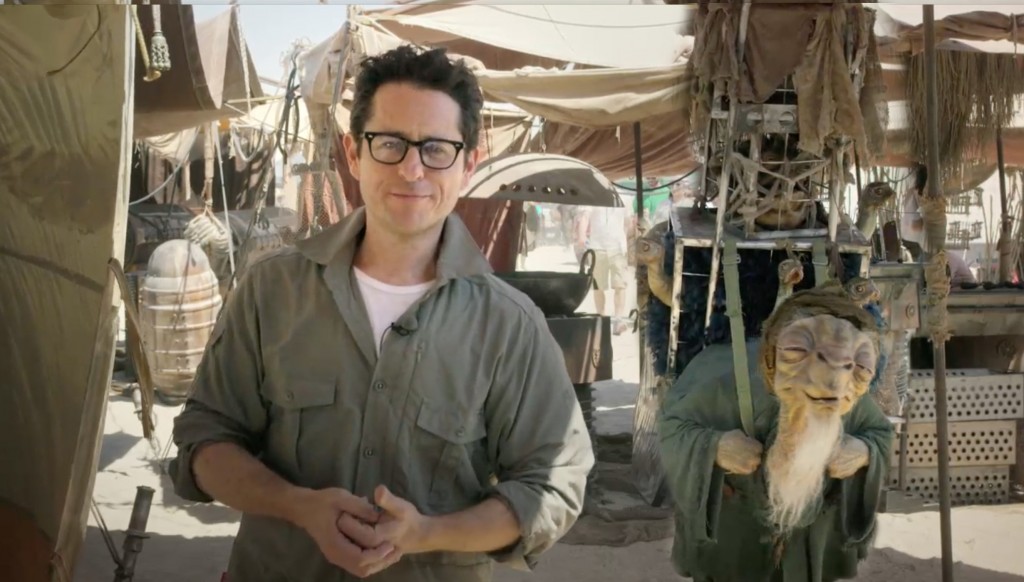 Today in a special video message from the set of Star Wars: Episode VII, director J.J. Abrams announced the creation of Star Wars: Force for Change, a brand new Star Wars initiative from Disney and Lucasfilm in collaboration with Bad Robot dedicated to finding creative solutions to some of the world's biggest problems. The first Star Wars: Force for Change campaign will raise funds and awareness for the United Nations Children's Fund's (UNICEF) Innovation Labs and its innovative programs that are benefitting the world's most vulnerable children.
Disney has committed US $1 million to support the launch of Star Wars: Force for Change. Fans can now contribute directly at Omaze.com/StarWars for a chance to appear in Star Wars: Episode VII. For each $10 contribution made through the Omaze fundraising platform, eligible participants will be automatically entered for a chance to win this once-in-a-lifetime experience. The campaign runs from 12:01am PST on May 21stth until 11:59pm PST July 18th.
The Star Wars: Force for Change Grand Prize includes:
Airfare and accommodations to London for one winner and a guest
Behind-the-scenes access on the closed set of Star Wars: Episode VII as VIP guests of J.J. Abrams
Winner will have the opportunity to meet members of the cast
By pledging support for Star Wars: Force for Change, fans are helping UNICEF create a brighter tomorrow for kids and families around the world. Through its global network of Innovation Labs, UNICEF helps create sustainable solutions to major issues facing children in the areas of nutrition, water, health, and education. The Star Wars: Force for Change campaign will help fund innovative, life-changing projects in communities around the globe.
Visit StarWars.com/ForceForChange to learn more about this new charitable initiative and the work of UNICEF's Innovation Labs and programs, and be sure to enter through contribution or free entry for your chance to win at Omaze.com/StarWars.
May the Force be with you!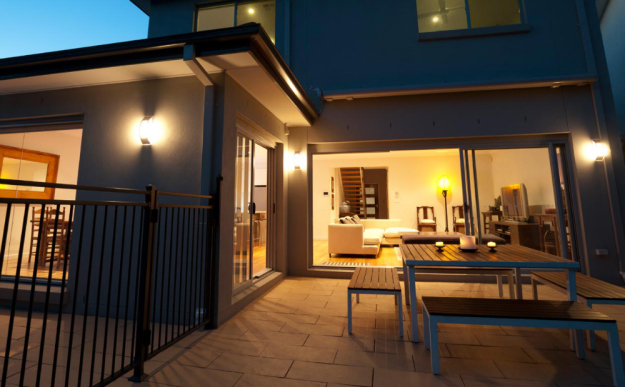 Sonne Industries, LLC, is redefining lighting control by introducing the first-ever system to automate indoor and outdoor lights throughout your home or business by using levels of darkness, not just the time of day. The Light Sentry™ uses a Natural Light Sensor to automatically power lights to desired intensity levels. The patented system adjusts to environmental conditions, seasonal variations and time for worry-free operation.
The versatile Light Sentry system has many applications including porch lights, landscape lighting, fans, night lights, holiday lighting, small appliances, game consoles and more. With Light Sentry users will save energy, improve safety and enhance their lifestyle. According to the Residential Energy Consumption Survey (2009), appliances, electronics and lighting make up 35% of US households energy usage representing $1,400 in annual costs. Smart Light Sentry users can save an estimated 32% in energy for a single 60 watt bulb used 5 hours per day.
The Light Sentry is a simple, do-it-yourself installation with the Natural Light Sensor placed in an area of sunlight exposure and the Portable Power Gates plugged into any outlet, with the lamp or appliance plugged into the gate. Then, with the use of a PC or Mac computer, the Light Sentry Hub syncs user preferences and power gate commands. In a matter of minutes, the Light Sentry now customizes your "light style" to meet your lifestyle needs.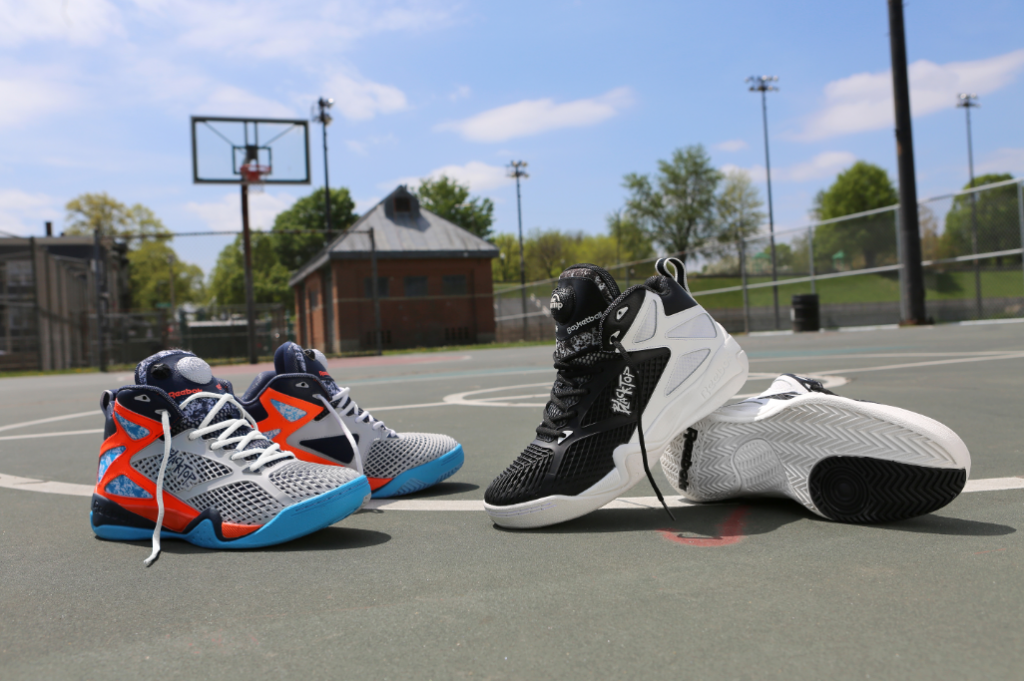 Take your game outside and check it up with the Blacktop Retaliate, the latest performance basketball model from Reebok Basketball.
Built to meet the demands of athletes without compromising style, the Blacktop Retaliate takes inspiration from the incredibly popular Reebok Blacktop collection originally introduced in the 90s.
Reebok Blacktop: on-court technology, off-court style.
The Blacktop Retaliate will hit shelves at key retailers Jimmy Jazz, City Gear, Expressions, Shoe City and Reebok.com for $125 on June 1st.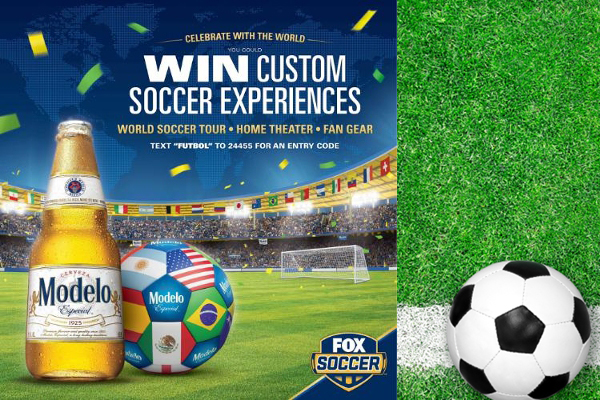 To celebrate a summer of world-class soccer, Modelo Especial invites us to "celebrate with the world" by kicking off a one-of-a-kind soccer experience sweepstakes that offers a grand prize winner a trip to three world soccer destinations. American soccer star Clint Dempsey has teamed up with Modelo Especial to encourage fans to experience the beautiful game.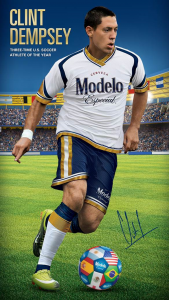 Fans of Modelo Especial, soccer and its world tournament are eligible to win one of three unforgettable prize packages of their choosing by purchasing Modelo Especial, including: acustomized home theater system, customized fan gear,a grand prize custom tour to three world soccer destinations, visiting the winner's three favorite soccer-playing cities from a pre-determined list.
Consumers can enter the sweepstakes via in-pack or text-to-win codes.
Dempsey appears in a 30 second TV commercial produced by FOX Sports that will air across FOX Sports network and digital platforms this summer.
"It is pretty surreal to be able to play soccer on the world's biggest stage and to support Modelo Especial's enthusiasm for this sport," said Clint Dempsey, midfielder for the U.S. men's national team. "Sports, and soccer in particular, have the power to bring distant cultures and people together. This summer, the games in Brazil will demonstrate that power like no other sporting event can."
Modelo Especial is available at retail locations nationwide. To learn more about Modelo Especial and the sweepstakes, visit www.ModeloSoccer.com.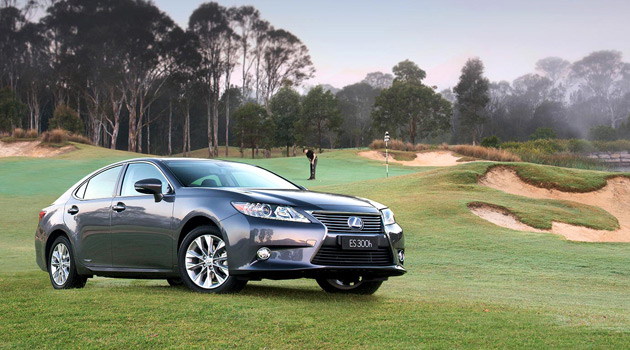 Golf is about always pursuing perfection and Lexus and the USGA share that goal. For the past 7 years, Lexus has been the official vehicle of the U.S. Open Championship in partnership with the United States Golf Association (USGA®). Lexus will provide over 400 courtesy vehicles to players, USGA professionals and associates throughout this year's tournament.
In anticipation of the 2014 Championship, Lexus will ask golf fans to vote on their favorite moment in U.S. Open history. We have pre-selected eight highlights (including Tiger Woods 2008 win at Torrey Pines despite a broken leg) and the multiple choice survey which you can take right here!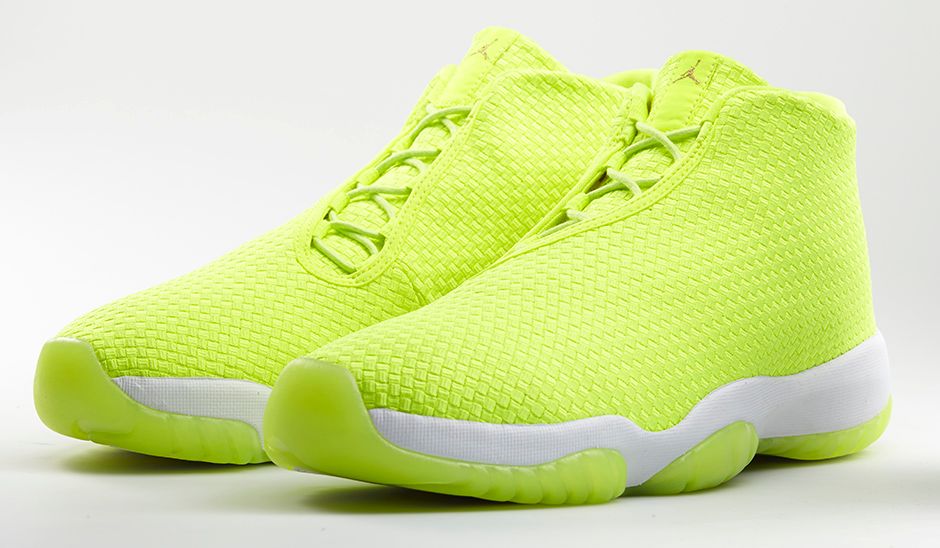 Paying tribute to the symbiotic relationship between the court and the street, the Jordan Future blends one of the most iconic designs with a one-piece woven upper to create an entirely new look. The deconstructed upper forgoes a heel counter and toe enforcer for a futuristic, minimalist style.
The Future gets bright with a blast of Volt on the one-piece woven upper and full-length Air outsole. Stand out in the latest colorway of the Jordan Future. Available on Nike.com May 17.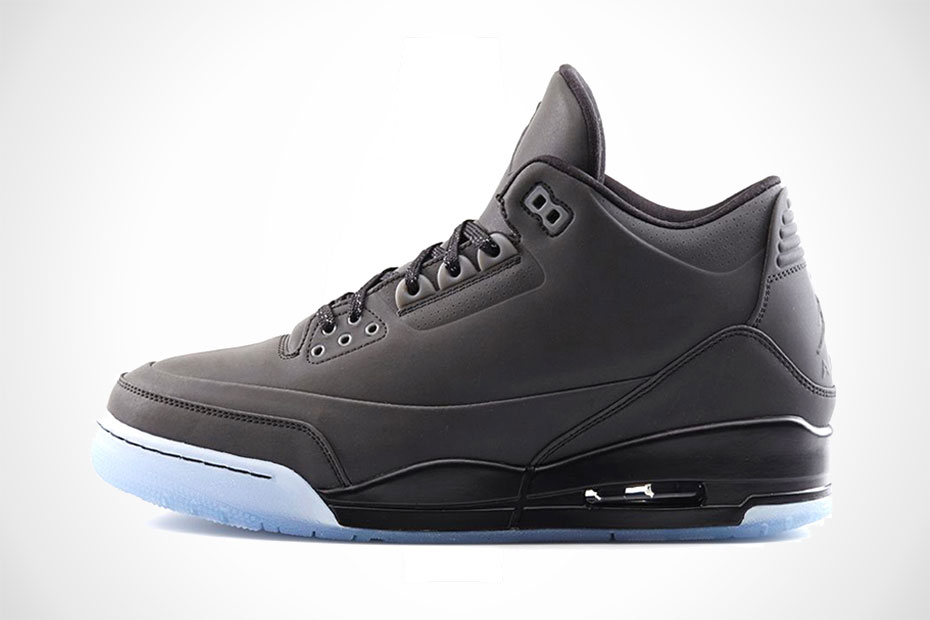 The newest colorway in the Air Jordan Elements collection, the Air Jordan 5Lab3 combines the body of a classic Air Jordan 3 with the iconic reflective elements of the Air Jordan 5. This model's all-black, smooth upper fully reflects light. Just like the Jordan Future the 5Lab3 will be available on Nike.com on May 17 at 8am EDT/5 am PDT.