No one likes shaving. It's a tedious chore that has to get done and often gets postponed. If you're a baby-faced cherub like myself, then shaving is a once a week task that isn't too taxing. But most American men don't have that luxury. Most dudes need to shave at least two to three times a week.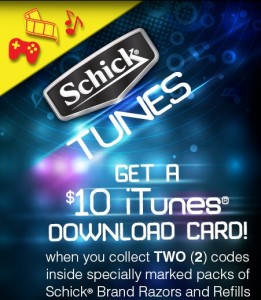 If you're going to shave anyway, might as well get some kind of bonus for it right? Well Schick is currently running a promo where you can score some iTunes cash just for doing something that's part of your normal routine. If you purchased any two specially-marked Schick iTunes Xtreme3 razor packs, (for him or her), you can redeem the included iTunes codes at schicktunes.com and claim a $10 iTunes download card.
That's right, two razors gets you $10 to spend on some cheap apps for your iPad, a bunch of songs that you've got stuck in your head or whatever else you pay for when you log in to your iTunes account.
Here are few of the Schick products that you can pick up to redeem your iTunes credit:
Xtreme3 Refresh
Xtreme3 Hawaiian Tropic
Hydro Blast
Once you have your iTunes card download card ready to go, you can also download Schick's Ultimate Morning Playlist, which will be featured on SPIN Magazine. If you prefer choosing your own tunes, then create your own wake-up mix to enjoy during your morning cleanup routine.
You buy razors anyway, right? Might as well get something back for your troubles. The promo runs until the end of February, so get on it!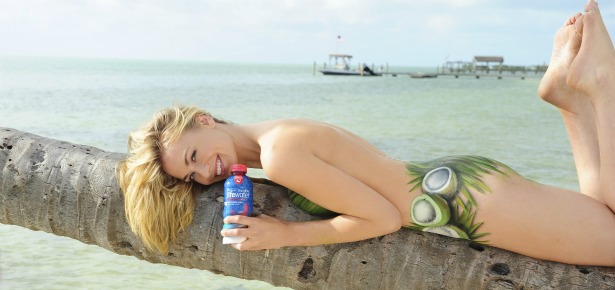 Yvonne Strahovski is a fox. She's a butt-kicking, twinkle-eyed fox. Her smile has been known to cause blindness. Her sexy Aussie accent has the potential to melt your face off. Strahovski could be at the supermarket wearing sweatpants and a hoodie, and she'd still be an instant head-turner. Imagine the kind of whiplash you'd get from seeing her after a six hour application of coconut and palm frond body paint for a sexy skinsuit photo shoot in South Beach.
Well thanks to SoBe, you don't have to imagine this scenario. Strahovski became the third model (after Ashley Greene and Jessica Szhor) to don the body paint for a steamy SoBe Lifewater skinsuit photo session. The pictorial spread, shot by famed swimsuit photographer Raphael Mazzucco, will appear in the 2012 Sports Illustrated Swimsuit Edition that hits newsstands on February 14.
The third annual SoBe Skinsuit spread coincides with the launch of three new SoBe with Coconut Water flavors: Pacific Coconut, Pomegranate Nectarine and Mango Mandarin. To celebrate the new flavors infused with coconut water, SoBe used Strahovski body canvas to create sultry scene of strategically placed coconuts and palms.
We got a chance to interview Yvonne and talked about the photo shoot, the application (and removal) of the body paint, her upcoming projects, the intensity of Jason Statham and what she misses most about Australia. Here's the video
Here are some shots from the SoBe Lifewater spread: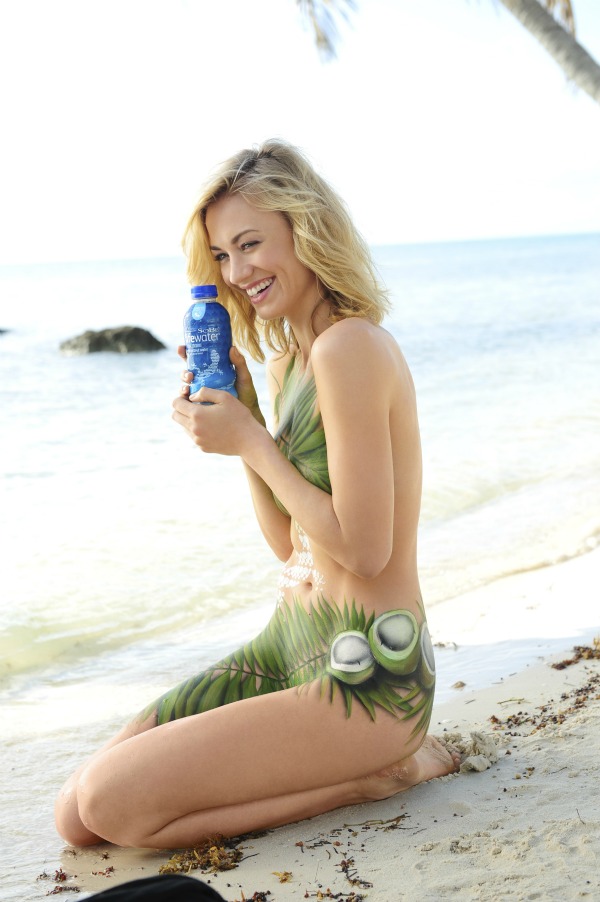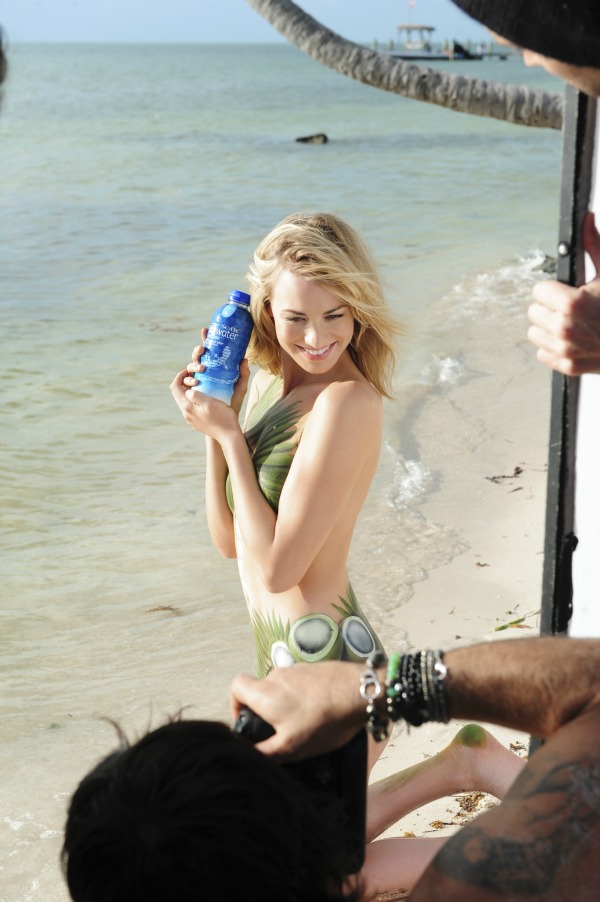 If you want to check out more shots of Yvonne, make sure to visit Facebook.com/SoBe for exclusive behind the scenes photos and videos. You can also discuss the unquestioned hotness of Yvonne by joining the #sobeskinsuit conversation at @sobe on Twitter.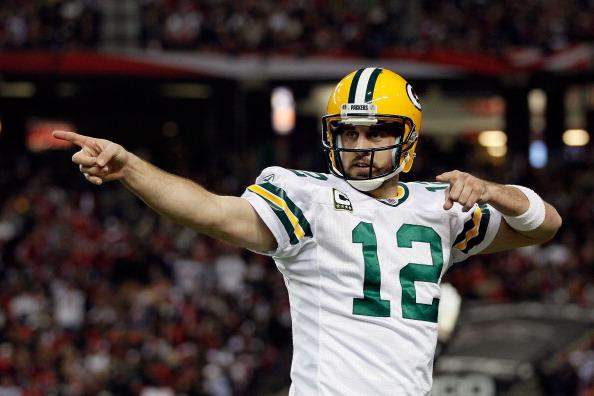 New Orleans -3.5 At San Francisco
Here's something everyone knows: The Saints play better when the play indoors. But wait, now they have to travel to the harsh conditions of San Francisco, where they'll face temperatures in the 60s and a zero percent chance of rain. This indoor/outdoor stuff is nonsense. Will the Saints ridiculous offense be slowed a little bit by running on real grass? Yea, probably, but don't tell me that this matchup in SF is going to totally derail Brees and company because they're not used to playing in sunny weather. Look, the 49ers are not a bad team. It's not their fault they play in the watered down NFC West. They can stop the run, minimize turnovers and grind games out. This team is super good at field goals. But the Saints don't kick field goals. They score touchdowns. Lots of 'em. Sure the Saints have never won a road playoff game (0-4), but the team averages 150 more passing yards a game and 10 more points a game than the Niners. If San Francisco stalls in the redzone, which they so often do, then this game won't even be close. I totally get that the 49ers have the best rushing defense in the league and they can pressure the quarterback and create takeaways and all that, but the Niners D will need to create multiple game changing plays to keep the team in the game. Go with the team that's scored at least 40 points in the last four games over a team that's allowed just 10 total points in their last three home games.
Pick: Saints -3.5
At New England -14 Denver
I can't figure out which remaining AFC team I like the least. They're all flawed, really. It's going to be hard for this conference to knock off whatever team takes home the NFC crown. Tom Brady and Bill Belichick used to be a force in the playoffs, but the Pats have been unceremoniously bounced out of the postseason early the last two years, at home no less. The Pats haven't covered against the spread in the playoffs since 2006. The Pats also have difficulty covering double digit spreads of late. I think Tebow played the game of his life, and it's going to be hard to repeat that performance from last week. I fully expect the Pats to win this one. Still, covering two touchdowns is an awful lot to ask, especially when you're up against a team that's primary game plan will be to grind minutes of the clock and keep Tom Brady on the sidelines. Pats win but don't cover.
Pick: Broncos +14
At Baltimore -7.5 Houston
I'm not sold on either of these teams. They're similar in that they're both run-focused squads with top-shelf defenses that prefer a more smashmout approach to the game. The Texans can manhandle people at the line of scrimmage on both sides of the ball, but the last time these two teams met, Ray Rice went off and Flacco threw for 305 yards. Matt Schaub was bottled up and so was Arian Foster. The Ravens D also racked up three sacks. Baltimore dominated that game. The Ravens are 8-0 when playing at home, so I think the home field advantage really does play a factor in this game. I still don't trust Flacco, though. This game should come down to a game changing defensive play. I bet it's the Texans, not the Ravens, who make it. The Texans haven't lost by more than a TD all year. Don't see it happening in a low scoring game.
Pick: Texans +7.5
At Green Bay -7.5 NY Giants
It's amazing how much respect the Giants are getting with this spread. The G Men kept it close when these two teams met in the Meadowlands a few weeks ago, and the Giants are certainly benefiting from their performances the last two weeks against Dallas and Atlanta. The Giants aren't going to get blown out, but I fully expect them to lose. Sure, Green Bay's secondary is vulnerable and Eli Manning has the weapons to exploit that. The Giants pass rush is incredible as well, but I just think the Packers are more likely to not show up flat. G-Men keep it close, but Green Bay pulls away.
Pick: Packers -7.5
Last Week: 2-2
Season:138-115-12

Earphone manufacturers tend to make big claims when they market their products, but it's rare to find an actual set of earphones that lives up to the hype.
I own way too many headphone sets. I got cheap ones, pricey ones, too many Apple earphones to count, those fitness-y wraparound headphones, tiny in-ear buds, foldable DJ headsets, big ole Vietnam helicopter pilot head coconuts, useless two-prong airplane earphones, you name it. I got too many to count, but I'm always down to try a new pair.
So when the opportunity came up to review the new Velodyne vPulse in-ear headphones, I jumped at the chance. And trust me when I tell you, these things are sick.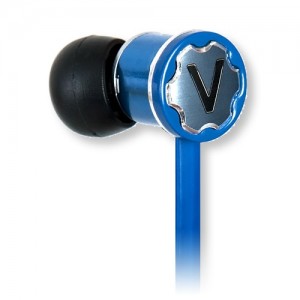 I mean these earphones look like they're from the future. As soon as you open up the protective, crush-proof carrying case, you know you're dealing with a different level of earphone beast. The cord looks like some slim, lightweight blue CAT 5 cable. It doesn't tangle, even when you wrap it up and stuff it back in the case. It's cord memory-free. The flat cord structure feels sturdy but not too heavy. You don't have to worry about the cord tearing, but it's not like these things weigh you down either.  The cable also features quick, intuitive controls for playback, volume and phone functionality.
The actual earbuds are just fantastic. They have a built-in elbow-type construction, so when you toss these thing in your ears, they fit super snug inside your ear canal, with the outside portion of the bud resting comfortable on the lowest ledge of your ear (the antitragus I think). The result is a give-free fit that keeps the buds stable and enhances noise cancellation. When you put these in, they function like earplugs. Even without playing any sound, the only thing you'll hear when you put on a pair of vPulse earphones is the sound of your own heavy breathing. The unit comes with multiple earbud tips, so you can maximize that form-fitting comfort no matter what.
So the Velodyne vPulse in-ear headphones are built well, they fit well and they provide quality noise reduction without any of the crappy feedback/static sound you get from other headsets. But these things also produce fantastic sound, straight to your external auditory canal. The frequency response is 20Hz -20kHz. The highs are crisp without crackling and the lows are smooth and hit you to the core. It also seems like you can pump the volume up on these headphones way past 11, which is just awesome.
So yea, these in-ear headpones aren't exactly cheap (they sell for $89), but if you're tired of noise cancellation headphones that don't cancel any noise, or if you want snug, comfy in-ear headphones that produce clear sound even at extremely high volumes, you need to check these out.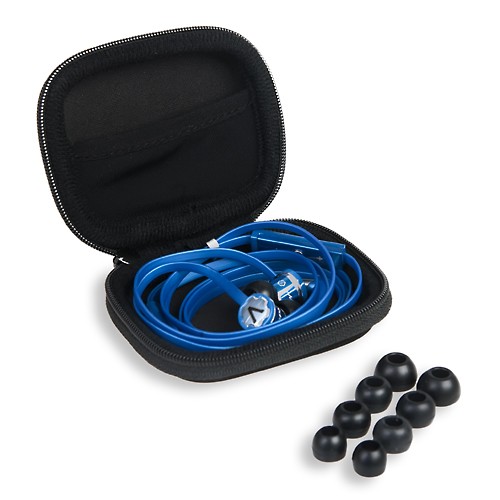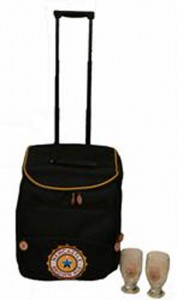 We're teaming up with Newcastle again for another great giveaway! Loyal readers know that we've partnered up with Newcastle plenty of times in the past. We interviewed Charles van Es, the Brand Director for Newcastle Brown Ale, when we did our Geordie Schooner Giveaway. We gave away a bunch of cool Newkie stuff for a week straight in September leading up to the first ever Walk the Dog Day event that was held at Finn McCool's in Santa Monica. Now we're at it again.
Every time I post about Newcastle I like to mention that it's my favorite beer. That's been true long before MANjr starting hooking people up with free Newcastle items. There's just something extra-super-enjoyable about a frosty pint of Newcastle Brown Ale. It's really not hard for us to speak favorably about a beer we enjoy at least once or twice a week. It's just too damn good.
So what's up with the latest giveaway? It's a Newcastle Cooler Bag that's sexier than any Igloo you'll see at your average tailgate party. This thing's got rollers and an adjustable handle, man. It's like a piece of functional luggage that keeps your beer cold and can still fit in an overhead compartment.
To win this posh beer transporter, just Like us on Facebook and send us an email below telling was why you enjoy Newcastle. We'll pick a winne at random next Friday, January 6.
Also, if you like Pale Ales, don't forget to try Newcastle's Winter IPA. It's available until the end of the month so try it out before it's gone!


At Houston -3 Cincinnati
The Texans are hitting the playoffs cold. After winning seven in a row from the end of October to mid-December, Houston dropped three straight games to close out the regular season. Yea, TJ Yates got injured and Arian Foster sat out Week 17, but the Texans enter the postseason with a clear lack of momentum.
The Bengals backed their way into the playoffs with some help. They came out flat against the Ravens last week, and Cincy's D had all kinds of trouble containing Ray Rice. Arian Foster is going to be a challenge for this unit. Yates is healthy and the home crowd will be extra fired up for the first playoff game in franchise history. The Bengals have a great foundation for future success, but they're going to get bounced out this week.
Pick: Texans -3
At New Orleans -11 Detroit
Remember the quick exit the Saints suffered when traveling to Seattle in the first round of the playoffs last season? You can bet it's fresh on Sean Payton's mind, too. And you know he's prepping his team hard to avoid a trap game at home. This is the biggest spread of the week in what's sure to be a shootout. The Saints can run when they want to and pass at will. The Lions are a bit more one-dimensional. They'll put up a fight, but there's just too many weapons for them to stop.
Pick: Saints -10.5
At NY Giants -3 Atlanta
The Giants are 4-4 at home this year. The Falcons are 4-4 on the road. The Giants have 11 sacks in the past two games. The Falcons have only allowed 26 sacks all season, sixth-best in the league. Both the Giants and the Falcons have top-tier passing games, with players who can stretch the field and pick up big chunks of yards. Eli Manning and Matt Ryan have tossed 29 touchdowns each, and both QBs are experiencing career-best seasons. The Falcons have a decent run D and the Giants are 29th in the league in rushing. The Giants have to be fired up after last week, but the Falcons are coming off a road stellar performance against a terrible Bucs squad. This should be the tightest matchup of the week, but I think Matt Ryan can finally win his first playoff game this week.
Pick: Falcons +3
Pittsburgh -8.5 At Denver
Big Ben is the oddest combination of super tough guy and injury embellishing diva. Back in the Coach Cowher days, Ben claimed to play an AFC Championship game with multiple broken toes. His coach reported that the injury wasn't in fact that severe. There's a similar thing going on in Pittsburgh right now, with Ben limping around claiming that he re-aggravated his high ankle sprain against Cleveland, and Tomlin reporting that his QB will be healthy and ready to roll in Denver. No one can question Ben's toughness, but it's hard to get a good read on the extensiveness of his injury. He certainly didn't look anywhere near 100 percent in San Francisco or Cleveland. The Steelers lost Mendenhall to a torn ACL, but Isaac Redman should be a capable substitute as long as he can hang on to the ball. Now if Maurkice Pouncey doesn't suit up, that's a huge blow for the Steelers.
Tebowmanina has turned to Turnovermania in recent weeks, but Tebow's received the green light to fling it on Sunday. Pittsburgh hasn't exactly blown teams out on the road this year, but this is a matchup that they should win. They've allowed the fewest passing yards per game this year and they're going up against a team that averaged only 152.1 passing yards per game, second-worst in the league behind Jacksonville. I don't anticipate this being a blow out, but even if the Broncos get four quarters of Tebow Time, it's not going to be enough.
Pick: Steelers -8.5
Week 17: 7-8-1
Season: 136-113-12
Solid Lion King meets the new Dark Knight trailer mashup:
At Philadelphia -8.5 Washington
The Eagles are playing for pride with an eye on next year. They're playing better football, despite playing for nothing.
Pick: Eagles -8.5
At Atlanta -10.5 Tampa Bay
The Bucs are going to lose their 10th straight game. The Falcons need to end the season on a high note after getting dismantled by Drew Brees.
Pick: Falcons -10.5
San Francisco -10.5 At St. Louis
The 49ers have nothing to play for, and even when they do, they have trouble scoring touchdowns in the redzone. Still, it's the Rams. Kendall Hunter should be able to do enough to cover that big spread.
Pick: 49ers -10.5
At Minnesota -1.5 Chicago
Joe Webb's fun to watch and Toby Gerhart can make plays in relief of AP, but I think the Bears are finally going to get that elusive Cutler-less victory.
Pick: Bears +1.5
Detroit -4 At Green Bay
Matt Flynn should be in by the 3rd quarter. The undefeated season dreams are over. Packers pull starters and Detroit sneaks away with a W.
Pick: Lions -4
At NY Giants -3 Dallas
I think this is a toss-up, but I like the Giants to win this min-playoff. The Cowboys always seem to find a way to choke. Gotta go with the home team here.
Pick: Giants -3
At New Orleans -7.5 Carolina
Drew Brees is going to keep flinging it. The Panthers should put up some serious yardage on the gorund, but I think the Saints are going to keep the gas pedal pushed.
Pick: Saints -7.5
Tennessee -2 At Houston
The Texans can't treat this like a preseason game. Not after what happened the last couple weeks. Even if Arian Foster checks out early, the Texans should pull through.
Pick: Texans +2
Baltimore -2 At Cincinnati
The Bengals can turn the division upside down with a win at home. They can secure a playoff appearance and force the Ravens to hit the road. The Ravens seem to play down to the competition, especially on the road. Cincy will spoil Baltimore's postseason bye week hopes.
Pick: Bengals +2
Pittsburgh -6.5 At Cleveland
Big Ben can play one quarter and still dominate this squad.
Pick: Steelers -6.5
At Jacksonville -3.5 Indianapolis
The Colts are going to rally their way out of the Andrew Luck sweepstakes.
Pick: Colts +3.5
At Miami -3 NY Jets
Miami's playing strong, but they're rolling without Reggie Bush, who's been lightening up for about a month. Sanchez has takien a lot of heat this week, but if can avoid big mistakes, the Jets D should handle the rest.
Pick: Jets +3
At New England -10.5 Buffalo
Memories of losing Wes Welker for the playoffs might prompt the Pats to sit starters, but the team needs to win to ensure that they lock down the number 1 seed. Still, with the potential for sitting key players on the table, I think the spread's a bit too high.
Pick: Bills +10.5
At Oakland -3 San Diego
The Raiders are going to put the nail on the Norv Turner coffin. They're getting healthy and they need the W.
Pick: Raiders -3
At Denver -3 Kansas City
The Chiefs can ruin things for the Broncos. Tebowmania has subsided, but the game is in Denver. If this game was in Arrowhead, I'd go with the Chiefs. But it'll be a friendly, playoff type atmosphere at home for Tebow and the gang. They win, they're in.
Pick: Broncos -3
At Arizona -3 Seattle
The Cards aren't going down without a fight, but Seattle's just better.
Pick: Seattle +3
Week 16: 8-8
Season: 129-105-11