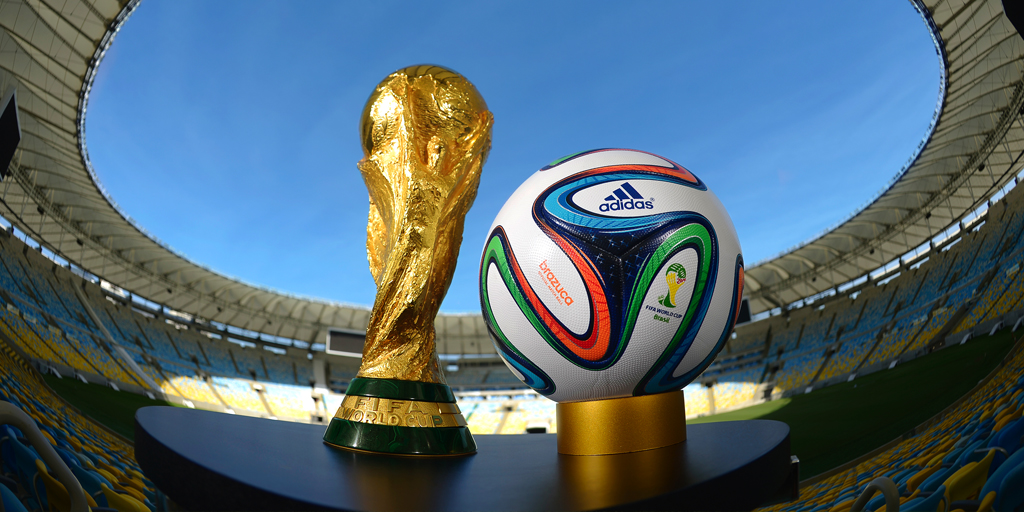 With the 2014 FIFA World Cup only days away, adidas and YouTube announced today "The Dugout," a unique series of exclusive live shows to be broadcast from Rio de Janeiro.
Hosted by KICKTV stars Jimmy Conrad, Layla Anna-Lee and Hugh Wizzy, "The Dugout" will give fans around the world the opportunity to take part in a virtual press conference incorporating live interviews, adidas product reviews, behind-the-scenes action with adidas teams and chances to win prizes.  Fans will be able to submit questions via adidas social platforms for "The Dugout" guests including Brazilian trio Kaka, Cafu and Lucas Moura alongside other adidas stars from the world of sports and music.
"The Dugout" will be available across a range of devices, including desktop, mobile, tablet, and Chromecast. Using Google+ Hangouts in conjunction with YouTube Live, sports personalities from around the world will dial-in to the live events, allowing interaction with the hosts and audience in real time.
The series of six shows launch on June 12 and are scheduled to be broadcast over the course of the tournament with a final show to take place on the eve of the 2014 FIFA World Cup Final, July 12.
For more World Cup content please visit http://news.adidas.com/US, adidas on Twitter via @adidasSoccer #WorldCup #allin or nothing and www.Facebook.com/adidasSoccer.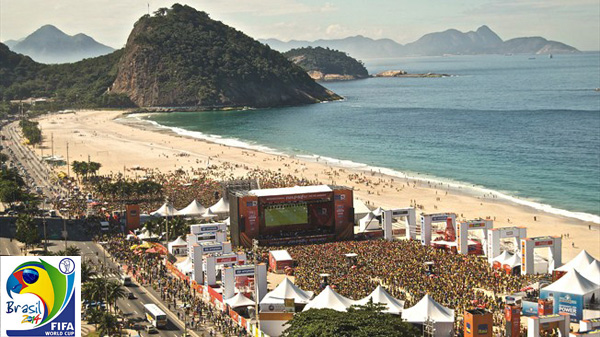 3.6 million fans from around the world are expected to descend upon Brazil for the World Cup. The UN has donated 2 million condoms to the World Cup. The President of the Nigerian Football Supporters Club thinks that will only be enough to cover one day's worth of celebrating by the millions of fans attending. He asked the UN to donate 62 million to cover all extracurricular activities.
World Cup Group B
Spain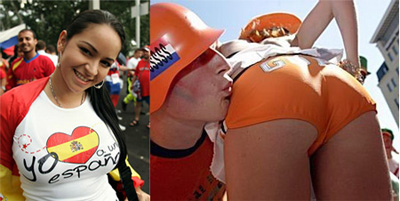 Netherlands
Chile
Australia
What an exciting draw! Spain vs. Netherlands offers us rematch of the 2010 final match on just the second day of the tournament. Spain is the only nation in history to win three major international tournaments in a row: Euro 2008, World Cup 2010 and Euro 2012. Considered by some to be the best international team to ever play in a World Cup, Spain are strong favorites in this group. The 2010 runners-up will have to hope their star performers have another long run in them. Don't automatically count out Chile though. Chile looks to play an exciting game that should make all these group matches fun to watch.
Spain
Fifa Rank: 1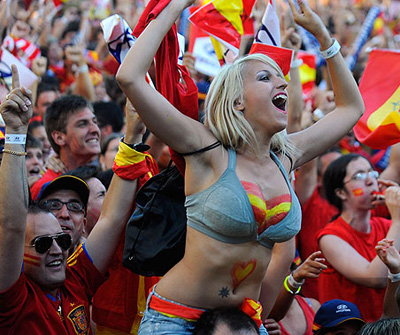 Odds: 6-1
Manager: Vicente del Bosque
Key Players: Diego Costa, Andres Iniesta, Xavi, Cesc Fabregas
Best World Cup Finish: Champions (2010)
Fun Fact: Spain's new star striker Diego Costa was born in Brazil and even played for Brazil in a friendly.
For six years Spain has been a dominant machine in international soccer. Completely controlling games by not even letting their opponents touch the ball, Spain made history by winning three major international tournaments in a row. This year the defending World Cup champions added exciting striker Diego Costa to the mix. When they play their best it is tough to even take the ball away from La Furia Roja.
However, there are some signs of weakness. Key player Xavi is 34 and showing signs of slowing down. The whole team struggled to adapted to the heat and humidity in Brazil last summer as Brazil thumped them 3-0 in the Confederations Cup final. Manager Vicente del Bosque also has some team management to sort out. The 2014 World Cup marks the first major tournament Diego Costa will this team. Tremendously talented Cesc Fabregas has never been fully assimilated into Spain's system with Xavi and Iniesta firmly entrenched. These are key players that del Bosque needs to extract the best performances from if Spain is to make history again.
With second place in group B facing a likely date with Brazil in the first knockout round match, Spain wants to win this group. For the first time in six years Spain looked vulnerable in last year's Confederations Cup. Even before their final loss to Brazil they needed penalties to get past Italy in a grueling 120 minute match played in the humid Brazilian sun. History might be against Spain winning this tournament but the real question is who can stop this remarkable generation of players?
Netherlands
Fifa Rank: 15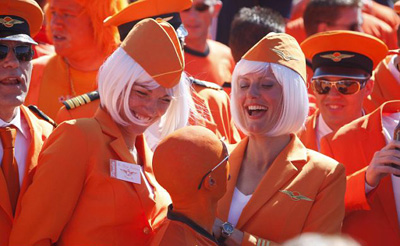 Odds: 25-1
Manager: Louis van Gaal
Key Players: Robin van Persie, Arjen Robben
Best World Cup Finish: Runners-Up (1974, 1978, 2010)
Fun Fact: In 2010, the Dutch received the most yellow cards ever in a World Cup final match with 9.
The Dutch always provide for drama. Capable of producing thrilling performances yet also capable of having a meltdown of discipline and fouls, this Netherlands team is a bit of a wildcard. Despite a solid qualifying run, the Dutch have some questions to answer. Their dilemma in recent years has been playing together as a team rather than as a collection of individuals. Ghosts of their unsporting behavior in the 2010 World Cup final against Spain and in the 2006 World Cup against Portugal still follow them.
Sadly the Oranje will be missing Kevin Strootman, a promising young star who suffered a late season injury. This has forced the Dutch manager Louis van Gaal to change his tactical plan. With van Gaal already announcing he will step down after the World Cup  to  take over at Manchester United the Dutch must walk a tightrope if they hope to repeat their 2010 run to the final.
Even with these challenges, the Dutch arrive in Brazil with a team packed with excellent players. Robin van Persie remains one of the best strikers in the world. The dynamic Arjen Robben threatens even the best defenses from either wing. Both can win games by creating something out of nothing. Van Gaal is recognized as one of the best coaches in world football. He is known for his tactical adjustments and getting the most out of his players. If they hope to win this group, van Gaal will have to bring his A game and not be distracted by thoughts of Manchester United.
Chile
Fifa Rank: 13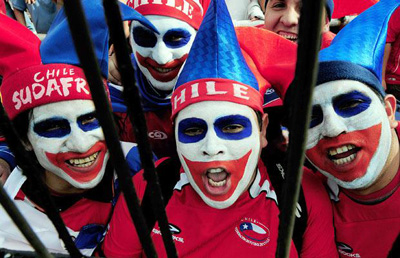 Odds: 50-1
Manager: Jorge Sampaoli
Key Players: Arturo Vidal, Alexis Sanchez, Eduardo Vargas
Best World Cup Finish: 3rd (1962)
Fun Fact:Miiko Albornoz was born and raised in Sweden and has never lived in Chile.
Coached by maverick Marcelo Bielsa in the 2010 World Cup, Chile were always exciting to watch. They played a game of non-stop action constantly pressuring their opponents to win the ball back. Current manager Sampaoli learned from Bielsa so Chile is expected to play the same aggressive style on defense mixed with attacking tactics meant to score goals.
Arturo Vidal is the heart of Chile. Considered the best all-around midfielder in the world, Vidal brings composure and passing vision combined with an excellent work rate and tackling ability. He stabilizes Chile in the center of the field. Leading Chile's attack is Barcelona forward Alexis Sanchez. Extremely quick and agile Sanchez can cause problems for any defense.
With Sampaoli bringing back Bielsa's pressing style, Chile poses a danger to Spain and Holland. They will aggressively attack both European sides when they have the ball and try to catch them sleeping. Chile will also have the advantage of being more used to playing in the humid South American summer weather.
Australia
Fifa Rank: 59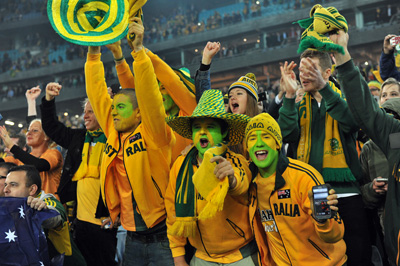 Odds: 1000-1
Manager: Ange Postecoglou
Key Players: Tim Cahill, Mile Jedinak
Best World Cup Finish: Round of 16 (2006)
Fun Fact: In a 2001 World Cup qualifying game, Australia set a world record by beating American Samoa 31-0.
A daunting challenge awaits the Socceroos in Brazil. They come in as the lowest ranked Fifa team. They play both finalists from the 2010 World Cup and a strong, unpredictable Chilean side. One boost they can count on is their traveling fans. The Australians have many passionate fans that will travel around the world to cheer on their underdogs.
Manager Ange Postecoglou only recently took over the reins of the team. The most successful coach in Australia's domestic league history, he arrives in Brazil untested against international opponents. Mostly a young team, the Australians will rely on veteran New York Red Bulls midfielder Tim Cahill to provide leadership. Australia will also need solid performances from team captain Mile Jedinak who had an outstanding year at Crystal Palace in England.
Australia can take comfort in the fact that no one thought Australia would make it out of their group in 2006 either. Their best chance probably lies in sitting back, playing defensive and trying to tire out the other teams. Its not a pretty style but the smart money is on Australian to go home without winning a game.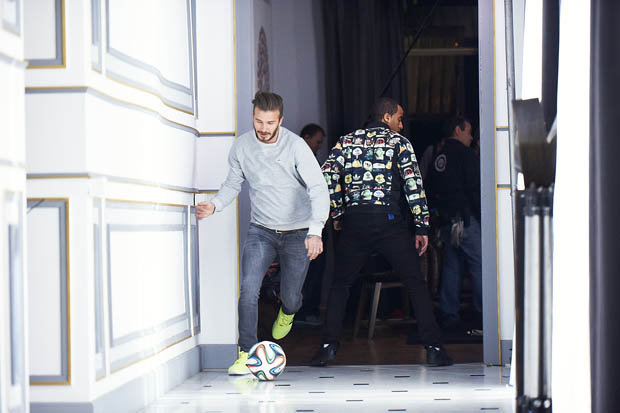 World Cup football legends David Beckham and Zinedine Zidane take on Gareth Bale and Lucas Moura, who seem more interested in a video game than the beautiful game, and school them, turning Beckingham Palace into their own personal football pitch.
It's time to make a choice. all in or nothing? http://www.adidas.com/go/MakeaChoice
The adidas Football channel brings you the world of cutting edge football. Gain exclusive access to our players, go behind the scenes with our teams and be the first to see the latest innovations in football. adidas Football's mission is to push the limits of the game forward, driving the performances of Messi, Bale, Van Persie and Sunday League players around the world.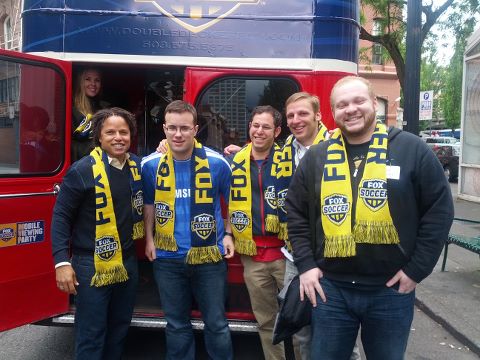 Bud Light's 'Up for Whatever' video series has enlisted U.S. Soccer legend Cobi Jones for yet another wild and unpredictable fan experience!
This latest installment in the series was shot in Arizona prior to the U.S. vs. Mexico friendly match this past spring. Led by Cobi Jones, fans who agree to be "Up for Whatever" are taken on a wild adventure that eventually leads them on the field at the match in front of thousands of fans.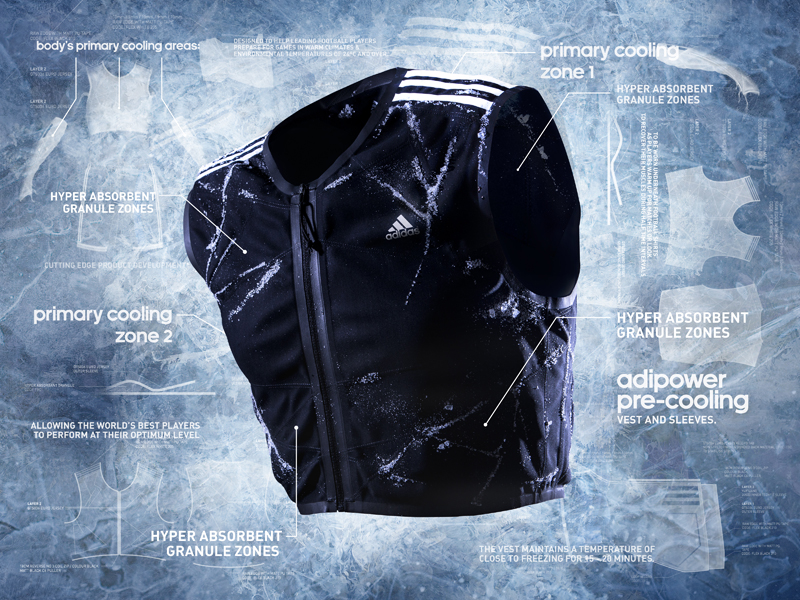 adidas today launched its new adiPower pre-cooling vest and sleeves ahead of the 2014 FIFA World Cup, which will be worn exclusively by players from nine adidas federations at the tournament including defending champion Spain, Germany, Argentina and Colombia.
Designed to help top soccer players prepare for games in warm climates -environmental temperatures of 24°C and over – by reducing body temperatures and delaying the onset of heat-induced fatigue, the adiPower pre-cooling vest and sleeves will be worn as players warm up for matches or during half time intervals.
The high-tech pre-cooling concept includes a number of hyper absorbent granule zones specifically located around the lower arms and upper back, which rigorous testing has revealed to be the body's primary cooling areas.
Designed so that there is no direct ice in contact with the skin, the garments are stored in a freezer to maintain a temperature of close to freezing for 15 – 20 minutes, allowing players a suitable cooling period whilst playing in Brazil.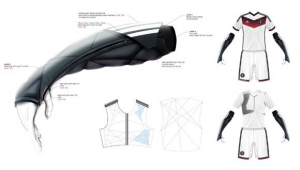 The pre-cooling garment has been in development for a number of years and has involved testing on many amateur and professional players, including those who play in Brazil. It is currently being worn by players at their pre-tournament training camps, with some of the teams expected to debut the vest at upcoming friendly games in the USA, with temperatures expected to be around 25°C.
Join the adidas soccer conversation at www.facebook.com/adidassoccer or on Twitter: @adidassoccer #allin or nothing.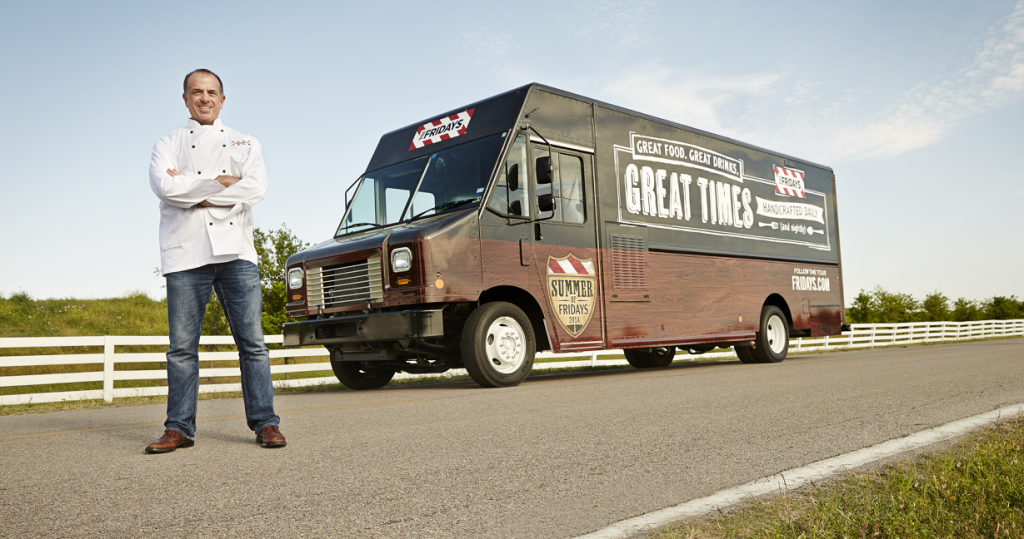 TGI Fridays is hitting the road to promote their new "handcrafted" menu in a food truck. It is called the "Summer of Fridays Road Tour" and it will make stops in cities nationwide including Detroit, Atlanta, Baltimore, and Dallas.
The Summer of Fridays Road Tour is on the hunt to discover and be inspired by the best of handcrafted America. They are taking to the road with our trucks equipped with a grill, and the chefs and a tank full of curiosity to explore new places, meet new people, and devour new food and drink, all in the name of craft. And you get to ride (virtual) shotgun.
Along the way, they will introduce you to some of our handcrafted goodness, which they will hand-deliver to you. Meet them at the truck for a free taste of our American All-Star Sliders, Ahi Tuna Crisps, Potato Skins or Oreo® Madness. If you're in the mood for a refreshing summer beverage, see what's on their drink menu, like Red Bull® Strawberry Lemonade, Peach Sangria, Strawberry Passion Fruit Tea, The Best Fridays Margarita or Barbados Rum Punch.
Find the full schedule here.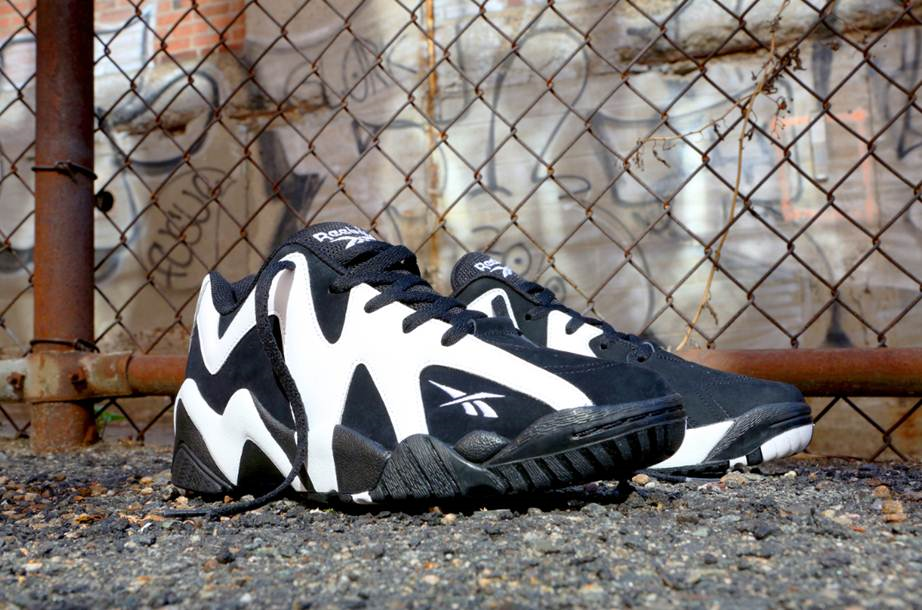 Shawn Kemp lived up to his name, the Reign Man.  His bold style and earth shattering athleticism reinvented the game and inspired a low cut shoe, that was as high profile as the Reign Man himself: the Kamikaze II Low.
Shawn Kemp and the Kamikaze II Low, High Profile since 1994.
Limited pairs of the black/white Kamikaze II Low will be available at Finish Line, Champs, Footaction, Jimmy Jazz, Eastbay, and Reebok.com on June 13th for $100.
Kids sizing can be found at Finish Line, Champs, Kids Foot Locker, Eastbay, and Reebok.com for $80 (GS) and $50 (TD).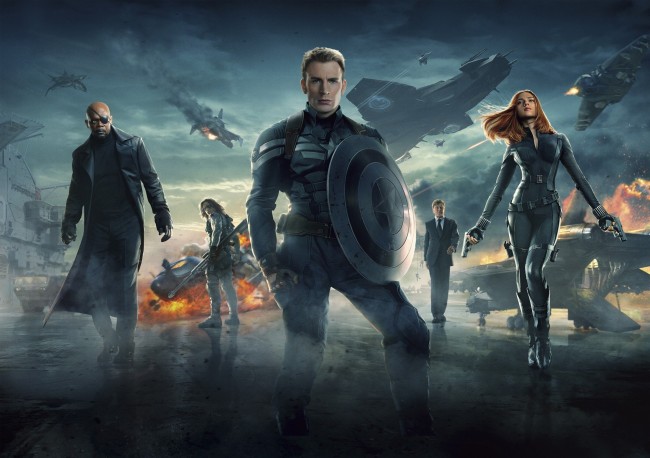 From the studio that brought you the biggest Super Hero movie of all time, Marvel's The Avengers, comes this year's #1 live-action adventure, Marvel's Captain America: The Winter Soldier, available early on Digital 3D and HD August 19th, 2014, and on 3D Blu-ray Combo Pack, Blu-ray, DVD and On-Demand September 9th, 2014, from Walt Disney Studios Home Entertainment. Saluted by critics as "action-packed" (NY Daily News), "thrilling" (Cinema Blend) and "better than The Avengers" (Access Hollywood), this blockbuster second chapter in the Captain America series teams Marvel's First Avenger, Captain America, with Black Widow and new ally The Falcon as they battle their most mysterious and powerful enemy yet, the Winter Soldier.
Directed by Anthony and Joe Russo from a screenplay by Christopher Markus & Stephen McFeely and starring Chris Evans as Captain America, Scarlett Johansson as Black Widow, Sebastian Stan as The Winter Soldier, Anthony Mackie as The Falcon, with Robert Redford as Alexander Pierce and Samuel L. Jackson as Nick Fury, Marvel's Captain America: The Winter Soldier arrives on 3D Blu-ray Combo Pack and Digital HD armed with explosively entertaining bonus features, including Making-of Featurettes, Audio Commentary, Never-Before-Seen Deleted Scenes, Bloopers and More.


As we are now in the month of June we look to celebrate the dads and those who have graduated. We here at MANjr are looking to hook you up with some great gift ideas. From geeks to gadget lovers we got you covered.
LifeLogger
Check out the smallest and lightest wearable video camera captures your memories and broadcasts them as they are happening in real time. The LifeLogger is a cloud based metadata processing software automatically uploads, stores and makes life's moments easily searchable. It shoots in 720p HD video at 30 fps, as well as still images at 5 megapixel. Android and iOS app allows users to control their device and manage existing info. The footage goes through image stabilization, face and voice detection, optimal character recognition and GPS positioning before being stored and made searchable.
Booq: Boa flow
The Boa flow is a rugged backpack that fuses inimitable design with rock solid protection, for the roving professional. It has a flexible interior and collapsible main compartment acclimates to accommodate and protect all your gear, including a DSLR. The back laptop compartment is densely padded, keeping up to a 17" Mac/PC free of bumps and scratches. The ergonomic shoulder strap system has three points of adjustment for load distribution and comfort. There is a plethora of interior/exterior pockets and features keep your fundamentals safely stowed and in place. It also is weatherproof. The 1680 denier ballistic nylon with water repellant coating keeps your gear dry and protected in all conditions, plus reflective rain cover adds added protection and keeps you visible in low light conditions.
Blackfire: Clamplight Lantern

Meet the world's first dual-action LED lantern doubles as a flashlight and clamps onto virtually anything, illuminating all your adventures. Equipped with two separate CREE LED's and up to 230 lumens for better optics and ultimate performance. Easily switch between, hi, low, and strobe modes for lantern in addition to flashlight mode. Pivoting head illuminates any space or area. Rubberized coating offers extra grip and added durability. And it meets IPX4 international weatherproof standard, making it perfect for camping, fishing, and boating.

Wicked Audio: Helix
These vibrant, dual-color earbuds feature earhugger technology for a comfortable and snug fit. The earhugger design allows you to be as active as you'd like without earbuds falling out. I have had this issue while working out, but not anymore with the Helix. They are crafted with 10 mm driver and features maximum noise isolation, for crisp sound quality. The cord measures 1.2 meters long guaranteeing maximum flexibility while on-the-go. They are available in three color patters, Blue/Orange, Black/White, and Magenta/Yellow
Xventure Smartphone Handlebar Clamp Mount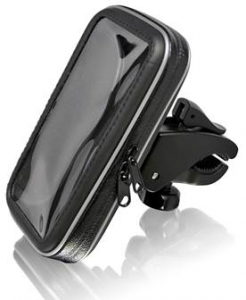 The Xventure Smartphone Handlebar Clamp Mount is an ergonomic, portable handlebar mount universally designed for smartphones, GPS devices and MP3 players. Perfect for the recreational biker, this bike mount protects your device and keeps you connected on your ride. Store your credit cards, money, directions and other personal items in a separate compartment while you're riding. The easy-to-use consists of a weather-resistant case to securely hold and protect your device and a heavy-duty adjustable clamp that connects to the case using a sturdy T-Notch with a Quick Lock & Release switch. With a ball joint for 360-degree rotation, your device can be positioned and tilted for optimal viewing from any angle.
Star Wars Gift Items from ThinkGeek
Star Wars Set of Four 16oz Pint Glass Set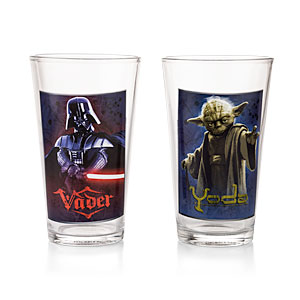 Star Wars was destined to change the face of cinema forever. It was an instant classic and an unparalleled box office success. The epic space fantasy introduced the mystical Force into cultural vocabulary, as well as iconic characters such as Darth Vader, Luke Skywalker, Princess Leia, Han Solo, Obi-Wan Kenobi and Yoda. Star Wars products include merchandise, gifts and memorabilia featuring timeless images on mugs, lunch boxes, clocks, glasses and more. The Star Wars 16 Ounce Glass Set is a 4-piece set of 16 ounce glasses features distinct Star Wars images on front and back of the glass. It has a full color open window gift box packaging, and hand washing is recommended. This set is the perfect gift for any Star Wars fan.
Star Wars R2-D2 Measuring Cup Set
A ThinkGeek exclusive that allows you to bake recipes from a long, long time ago. It is a set of measuring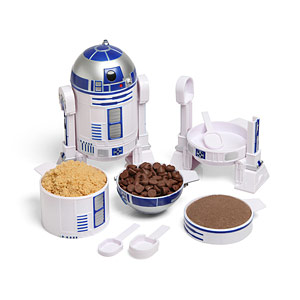 cups that look like R2-D2. I really don't need to say more, but it is an officially-licensed Lucasfilm product and is a ThinkGeek creation and exclusive! The body is built from 4 measuring cups: 1/4, 1/3, 1/2, and 1 cup. It has detachable utility arms turn into nested measuring spoons: 1/4, 1/2, 1 tsp, and 1/3 tbsp. The dome is both 1/2 cup and 1 tbsp and the materials are Food-grade ABS plastic (BPA-free). May the baking be with you.
Star Wars Athletic Shirt
Here is a cool shirt that has the Star Wars logo in distressed orange, yellow, and green ink on a grey athletic shirt. Made from a close-weave athletic mesh. 100% polyester. It is perfect for a chilling with friends on Hoth or sweating it out on a run on Tatoonie.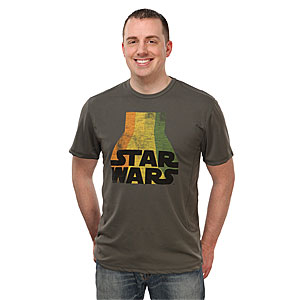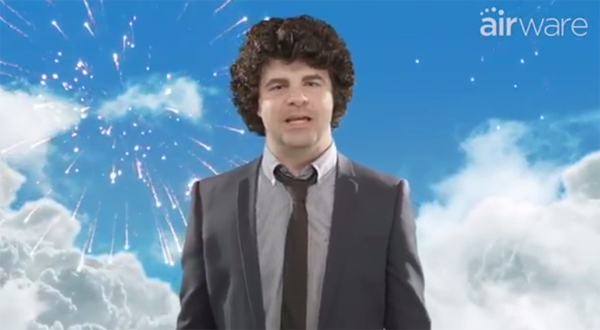 AIRWARE LABS cast a wide net in search of our next spokesperson. In the process we discovered Bubble Boy, who burst from his prison of allergies with the help of AIR ALLERGY™: The simple and comfortable nasal insert.
http://WWW.AIRWARELABS.COM
Mad Men's Vincent Kartheiser and Adam Herschman (Accepted, Soul Men) star in "Bubble Boy."
Flowers, hikes, family BBQs, you name it. AIR ALLERGY™ keeps you there in the moments that matter. Our discreet nasal filters protect you from irritating airborne allergens like pollen, dust and pet dander. Don't believe it? Check the video!