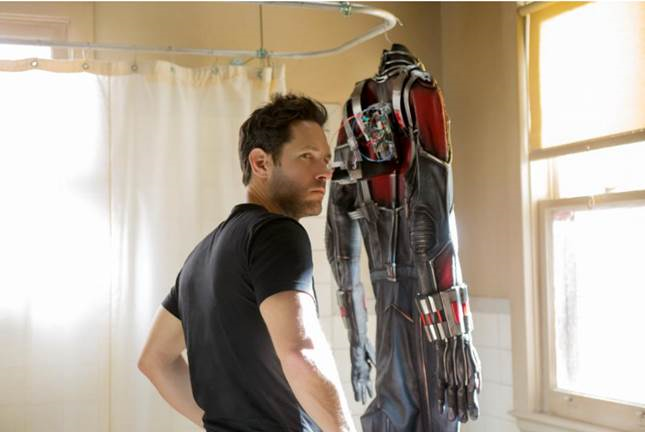 Next month is when you will be able to check out the highly anticipated "Ant-Man" film. Just like other comic book fans I can't wait to check out the next installment of the Marvel Universe.
The next evolution of the Marvel Cinematic Universe brings a founding member of The Avengers to the big screen for the first time with Marvel Studios' "Ant-Man." Armed with the astonishing ability to shrink in scale but increase in strength, master thief Scott Lang must embrace his inner hero and help his mentor, Dr. Hank Pym, protect the secret behind his spectacular Ant-Man suit from a new generation of towering threats. Against seemingly insurmountable obstacles, Pym and Lang must plan and pull off a heist that will save the world.
Marvel's "Ant-Man" stars Paul Rudd as Scott Lang aka Ant-Man, Evangeline Lilly as Hope Van Dyne, Corey Stoll as Darren Cross aka Yellowjacket, Bobby Cannavale as Paxton, Michael Peña as Luis, Tip "T.I." Harris as Dave, Wood Harris as Gale, Judy Greer as Maggie, David Dastmalchian as Kurt, and Michael Douglas as Dr. Hank Pym. Directed by Peyton Reed and produced by Kevin Feige, Marvel's "Ant-Man" delivers a high-stakes, tension-filled adventure on July 17, 2015.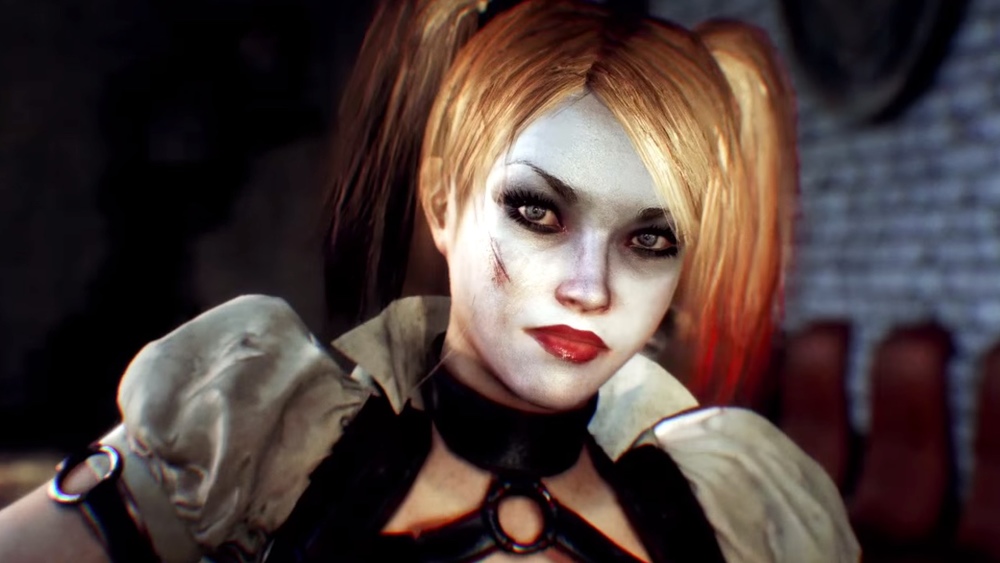 More news was just released from the upcoming game "Batman: Arkham Knight." The latest trailer features Harley Quinn. This shows the Harley Quinn downloadable content pack that takes place prior to the events of Arkham Knight. Quinn goes into Blüdhaven in order to free Poison Ivy.
The trailer shows Harley, armed with her baseball bat beating down Gotham City police officers. She even uses some of her known gadgets to blow things up!  Quinn is playable in a story mission that is exclusively available to those that pre-order.
Arkham Knight launches June 23 for PC, Xbox One, and PlayStation 4.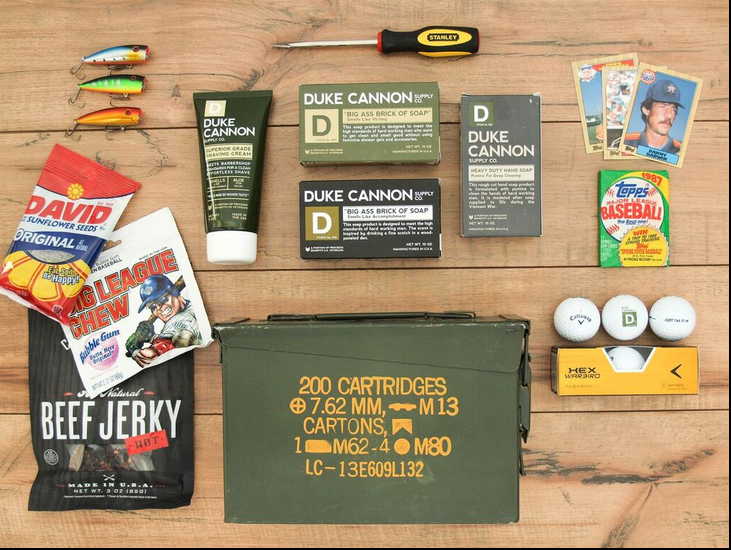 I think we are all past the point of getting dad a tie for Father's Day. That gift is more cliché and I really haven't thought that a tie was a great gift at all. Now we might fall into the rut of getting dad the same thing over and over again. Well here are two gift ideas that you can get your father that he will like.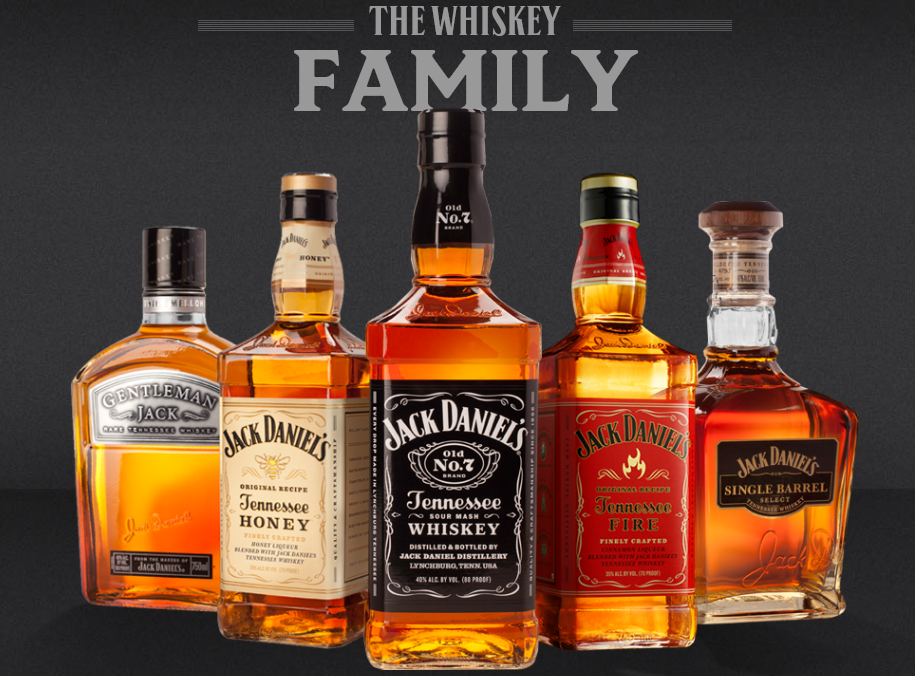 The first gift idea is whiskey. Why not get him a whiskey that is known for its quality. Jack Daniel's has a large variety of different whiskeys for your budget.
Jack Daniel's Tennessee Fire
With the exponentially growing flavored whiskey category, and the huge success of Tennessee Honey, Jack Daniel's nationally launched Jack Daniel's Tennessee Fire earlier this year with blazing success. Finely crafted with Jack Daniel's Old No. 7 Tennessee Whiskey and blended with a proprietary all natural red hot cinnamon liqueur, Jack Fire delivers a smooth, whiskey-forward drinking experience enhanced by a sweet yet complex hot-cinnamon finish. Its elevated character and flavor profile lend itself to enjoying on the rocks, mixing cocktails, and is the perfect gift for the new-to-whiskey drinker in your life.
It has a suggested retail price of $22.99 and is available in a 750ml bottle.
Jack Daniel's Single Barrel Select
A fine, hand-crafted single barrel whiskey with a robust flavor and Jack Daniel's smooth charcoal-mellowed character. The world's only charcoal-mellowed single barrel whiskey is Jack Daniel's Single Barrel Select. Just one out of every 100 barrels are set aside to mature in the highest reaches of our barrelhouses, where dramatic temperature changes cause the color and taste to deepen further. This product is the perfect option for those with a strong appreciation for premium whiskey. You can pick a bottle up for a retail price of $45 – $49 for 750ml in U.S.
Jack Daniel's Sinatra Select
Jack Daniel's Sinatra Select, crafted from special "Sinatra barrels" and bottled at 90 proof, is truly something spectacular. These Sinatra barrels have deep grooves on the inside of the staves — which exposes the whiskey to extra layers of oak. This imparts a rich amber color, bold character and a pleasant smokiness, followed by an incredibly smooth vanilla finish. The 'Nectar of the Gods,' as Frank often referred to his favorite whiskey, could be seen with the entertainer on stages throughout the world from the 1950s through the 1990s. Sinatra would always offer a toast to his audience with a glass of Jack Daniel's in hand. Now you can offer your own toast to Sinatra with this premium whiskey. This sells for around $185.
For the dad who was in the military this next gift would be a great fit. It is from Duke Cannon.
There is the limited edition item for Father's Day, 2015. It is Duke Cannon's Father's Day Kit. It includes the following items that are very cool and some are very nostalgic. You would get one military issued .30cal field box. There are three 'Big Ass' Bricks of Soap: 'Smells like Accomplishment,' 'Smells like Victory,' and 'Heavy Duty' Hand Soap with one Superior Grade Shave Cream. You also get one three-pack sleeve of Duke Cannon x Calloway custom Golf Balls, Limited Edition.
Does your dad like fishing? Well there are three fishing lures in there and you and your dad can both talk about the one that 'got away.' There is a Stanley Phillips-Head Screwdriver, one bag of Country Archer Beef Jerky, one bag of David's Original Sunflower Seeds, one bag of Big League Chew, and one pack of 1987 Tops Baseball Cards.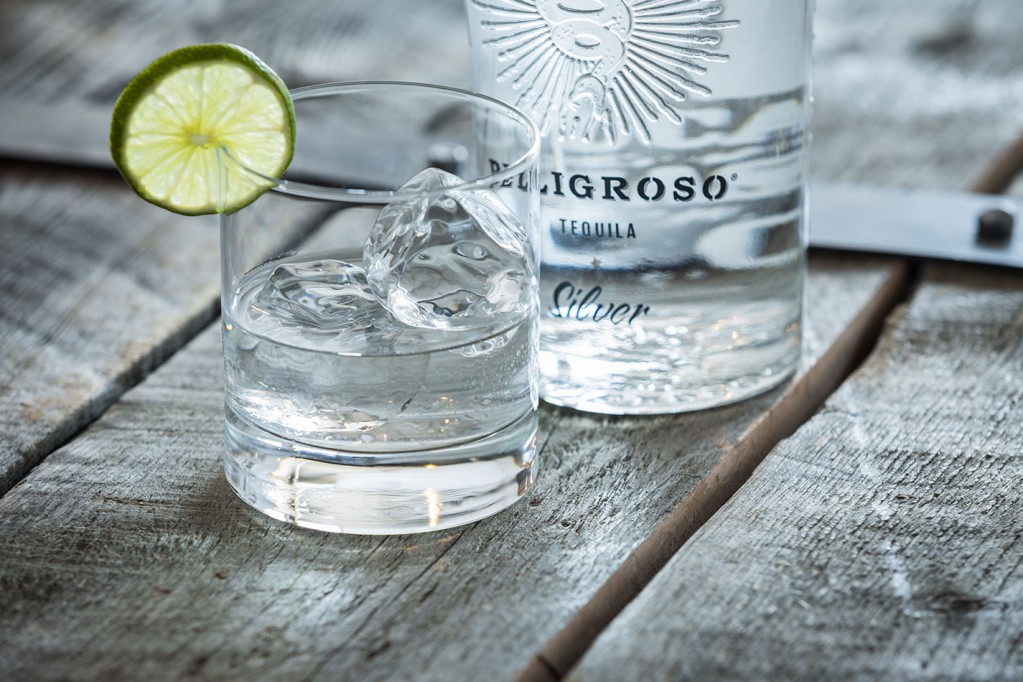 I have tried surfing a few times. To be honest I was awful at it. It is much tougher than it looks. Yet I think I can handle a surfer's martini. The Surfer's Martini, made famous on the sands of Southern California by the thrill-seeking, wave-chasing duo that created Peligroso Tequila, is a simple-yet-stirring twist on the classic cocktail.
In case you didn't know June 19th is National Martini Day. So if you are at the beach on that date or heck even at home you might want to try to make the Surfer's Martini. Just consider trading in the vermouth and olives for something with a little more thrill and a lot more agave. As always please enjoy responsibly.
Surfer's Martini
1.5 oz. Peligroso Silver Tequila
Lime Slice
Pour Peligroso Silver Tequila into a rocks glass with ice. Garnish with lime.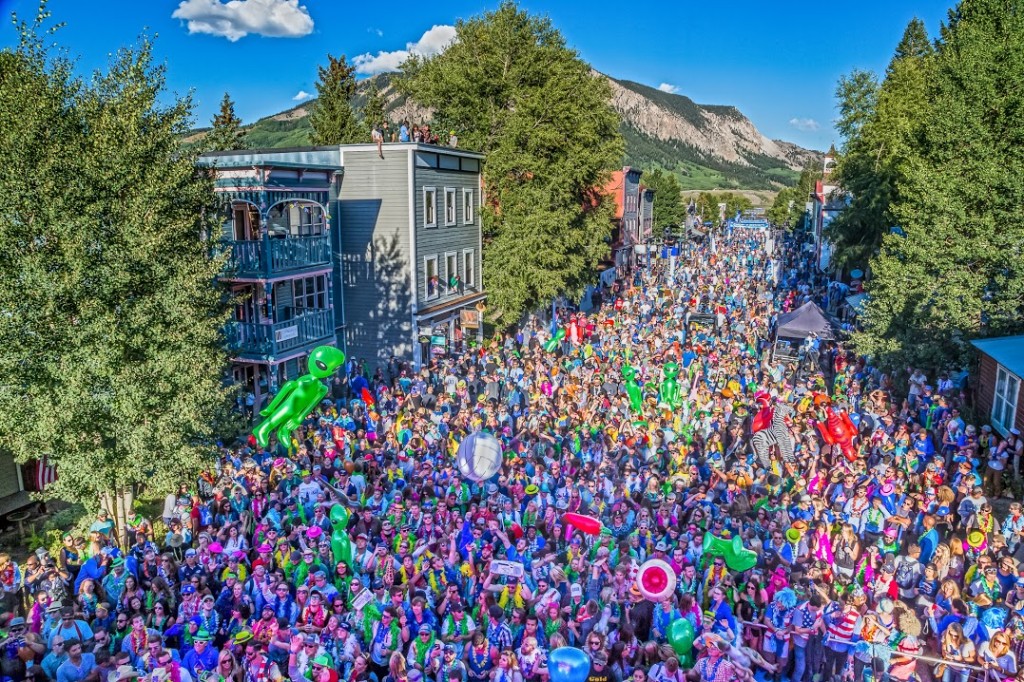 I wasn't able to be at the non-stop party that is Whatever, USA that Bud Light put on this year. From the pictures below is looks like it is amazing over there. If you are like me and are missing out at least we can live vicariously through the people who are enjoying every minute! Guests attend the welcome parade at Bud Light's Whatever, USA on Catalina Island. Bud Light invited 1,000 consumers to Whatever, USA for a weekend full of unexpected concerts, classes, adventures and more. Snoop Dogg was there and even Rapper T-Pain performed!
All photos are courtesy of Getty Images for Bud Light.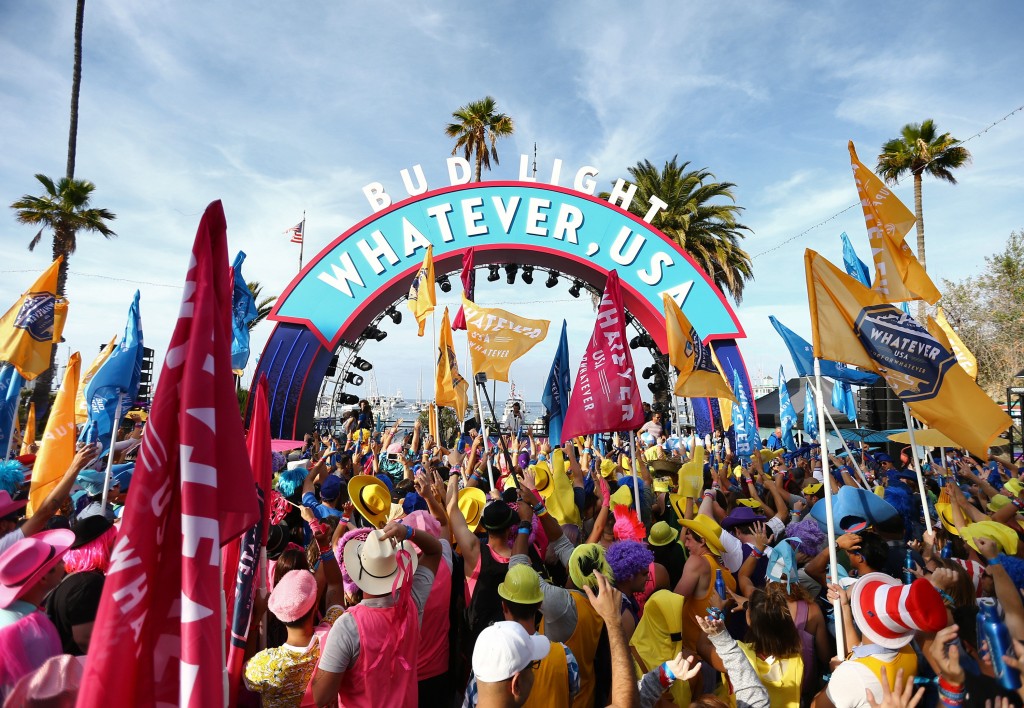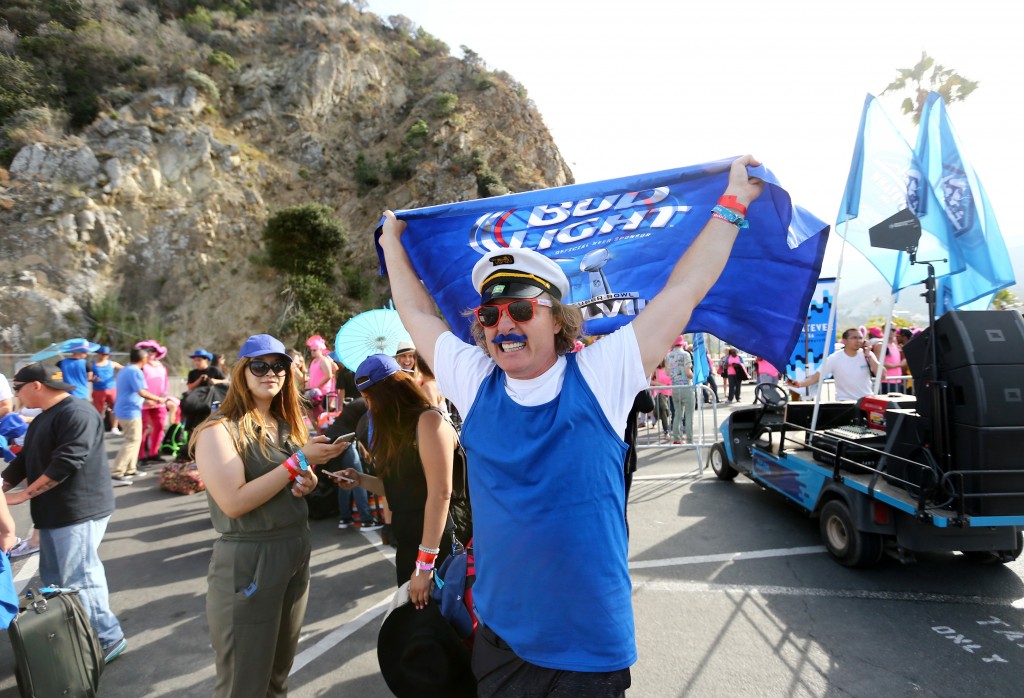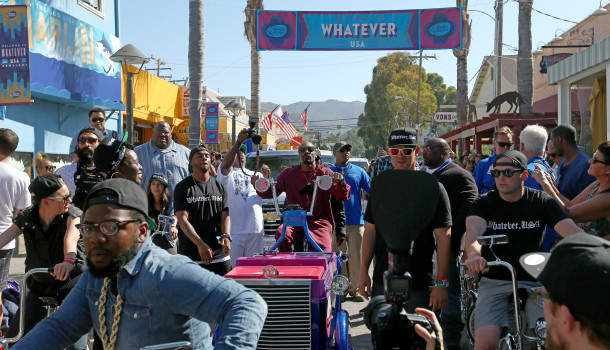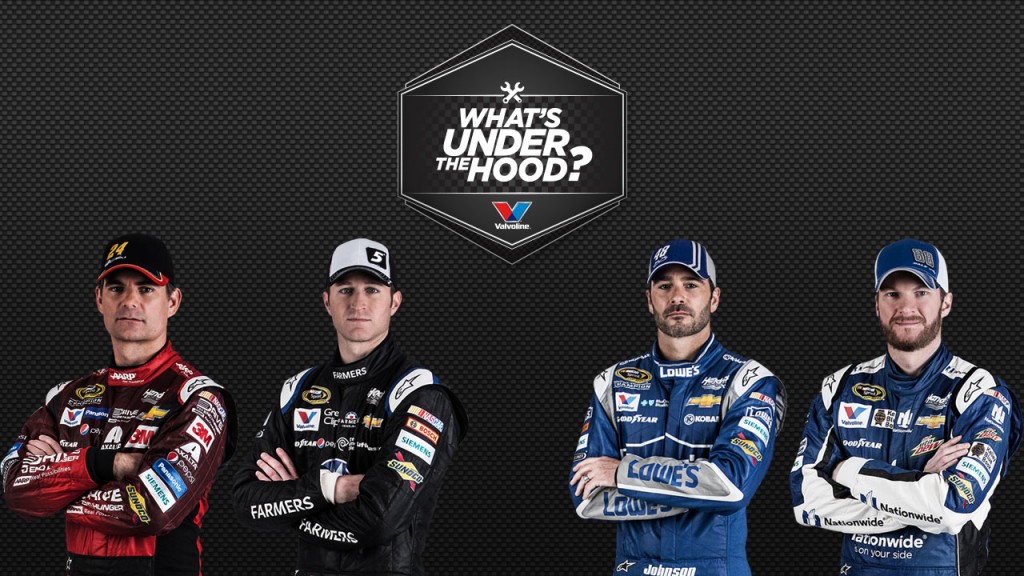 Valvoline is giving NASCAR fans a great look into some of their favorite drivers in the latest installation of Valvoline's interactive online challenge, "What's Under the Hood." This one is featuring Dale Earnhardt Jr. His auto questions in this week's latest challenge kick it up a notch, testing under-hood knowledge from spark plugs to air-fuel ratio.
Earnhardt Jr. along with Hendrick Motorsports teammates Jeff Gordon, Jimmie Johnson, and Kasey Kahne each take a turn as host of the interactive quiz that tests the "Do-it-Yourself" car know-how of auto enthusiasts and NASCAR fans alike.
This week, fans are invited to take on round two of the challenge featuring racing legend Dale Earnhardt Jr. by visiting www.ValvolineUndertheHood.com.  Subsequent rounds featuring Kahne and Johnson will be released bi-weekly through early July, giving players plenty of opportunities to win prizes from limited edition gear to signed memorabilia and collectibles. Four lucky participants will be named finalists, and in the grand finale, the Hendrick drivers will go head-to-head in a race on behalf of all four finalists to determine the grand prize winner of a new car.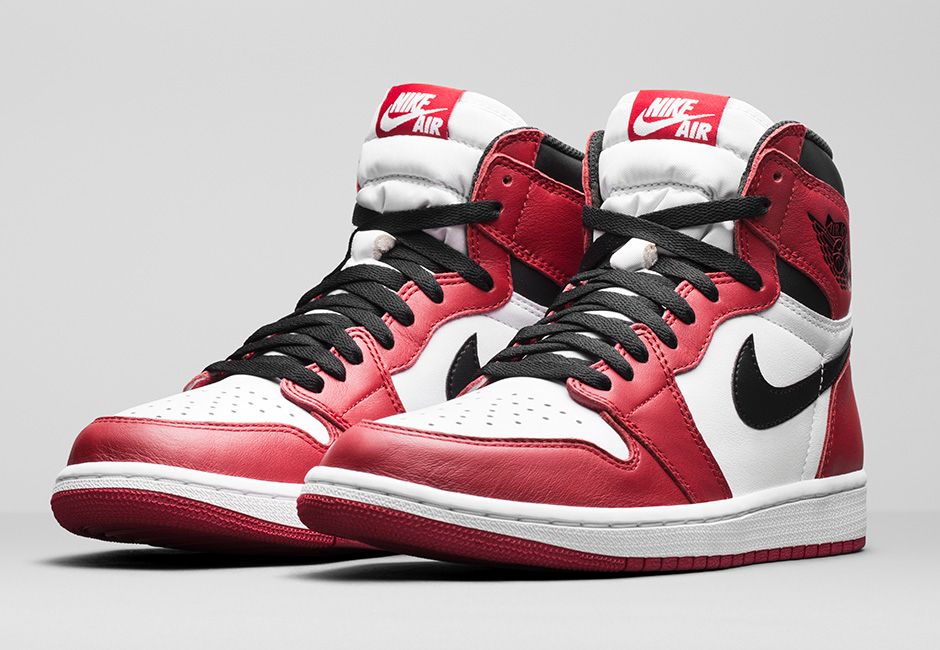 You will never forget your first. Nike and Jordan Brand are bringing back the shoe and colorway that started the Air Jordan franchise. It all started with the one. White. Black. Varsity Red. Words can be thrown around about how "timeless" and "classic" these are, and they wouldn't be wrong. The Air Jordan 1 Retro High OG returns in the original colorway, helping celebrate the 30th anniversary of the Jordan Brand. Get yours tomorrow on Nike.com.
The Air Jordan I was first released in 1985 to the public. Michael Jordan came into the league in 1984 and did not wear the Air Jordan I until halfway through his rookie year when Nike finally made the shoe available for him. The first Air Jordan was red and black. Nike used that colorway of red and black to match the Chicago Bulls colors. When Michael finally wore the pair in an NBA game, he was fined by the league because the shoe did not have the color white on it. Every time Michael wore the red and black Air Jordan I, he was fined $5,000. Jordan signed a five year contract with Nike for $2.5 million when he came into the league, so the fine wasn't that hard to take.
Nike took the "outlawed" shoes and used it in their ad campaign to sell the first Air Jordan. There were a few commercials out there to sell the sneaker. One was of Michael Jordan dunking at a playground, one was the "Banned" ad that had MJ's kicks get censored in the TV spot, and one even had Jordan playing Santa Claus. Before Jordan NBA players did have their own shoe, but no shoe has ever had the fanfare the Air Jordan line has had with sneakerheads.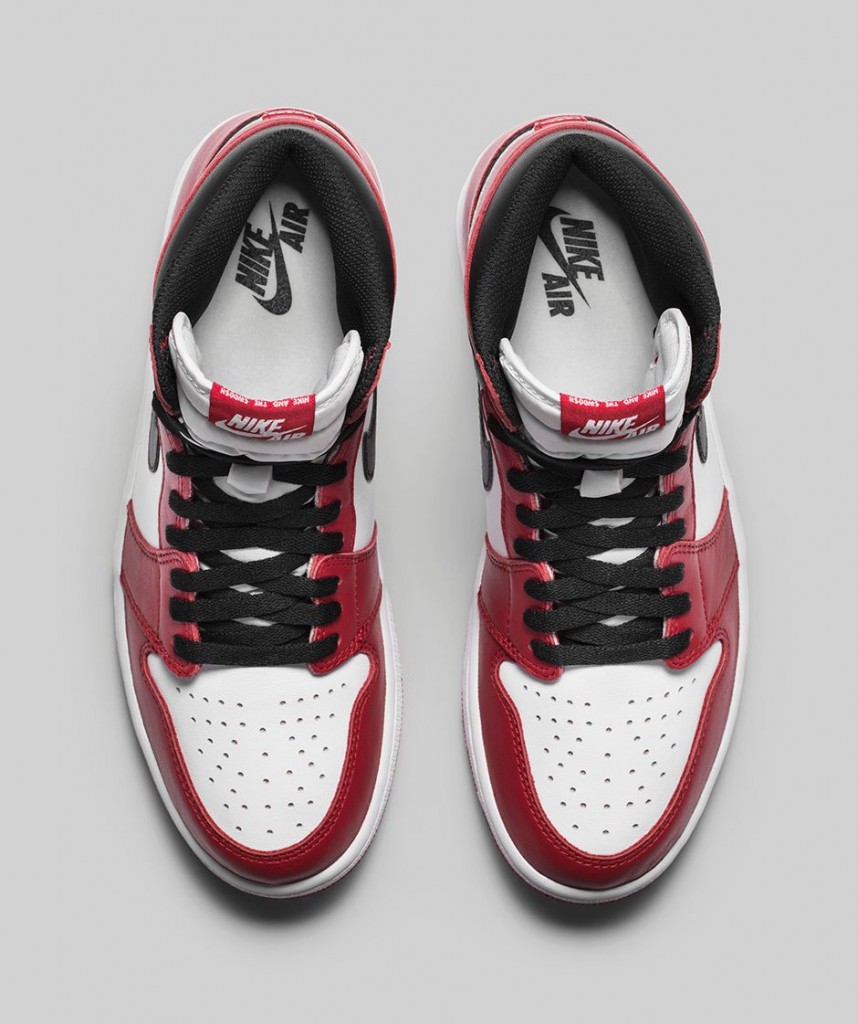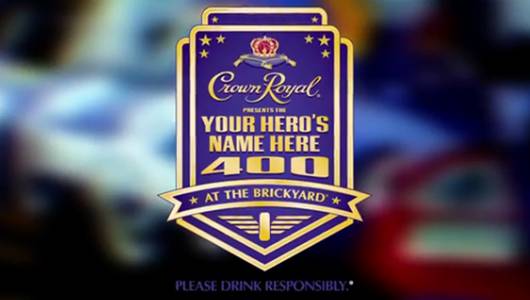 In the past I have had the privilege to meet some real life heroes. When Crown Royal asked me to cover the "Your Hero's Name Here" a few years back I didn't know what to expect. Besides meeting a ton of cool bloggers I was able to interact with some extraordinary people.
These people were men and women just like me, but went above and beyond to help their community. Whether it was here in the United States or around the world these heroes needed to have their story shared. That is where Crown Royal steps in with NASCAR and the Brickyard 400.
As the grand prize winner of Crown Royal's annual "Your Hero's Name Here" program, a deserving hero's name will be etched in history with naming rights to the NASCAR race at Indianapolis Motor Speedway on July 26th, 2015. This race will mark the ninth time Crown Royal has awarded race naming rights to an adult fan. The program focuses on all of the unsung heroes who make a difference in their communities, from firefighters and police officers to first responders and local volunteers. Every year five heroic finalists are nominated and through consumer voting, one winner is chosen to have their name cemented in sports history.
Those 21 years of age or older can go to CrownRoyalHeroes.com to vote for the hero they think is most deserving of naming rights to the race. With voting closing on June 7th help out the finalists receive as many votes as possible through CrownRoyalHeroes.com
To help you decide who to vote for watch below for their stories!


Some people are on their phones way too much. I am one of those people. It's not like I'm crazy anti-social or anything, but between all the calls, music streaming, PFT reading, texting, emails and crushing candies, a full cell phone charge in the morning isn't likely to last an entire day. Sure, you can charge your phone at home, at work, in the car and all that, but we all have those days where we need more juice. And as phones get even more smarter, they need for constant charging becomes that much greater.
Enter the myCharge RazorPlus. This portable lithium-ion power bank packs a serious punch for such a small package. Slim, lightweight and easy to stash, the Razor Plus fits just about anywhere. Heading out for the night? Toss this thing in your lady's purse. She won't even know it's there. Living the single life? No worries. This thing is comparable in size to a sleek cell phone. You can drop it the pocket of your jeans and still have room for other carry on items in your pants – like keys or that Costanza wallet you insist on carrying around with you.
The RazorPlus provides up to 13 hours of additional talk time for your smartphone. You can hook up your tablet or your sweet headphones or whatever else you lug around that could use an extra battery boost by the end of the day.
I love that this thing comes with a USB cord, too. Sure you have like 5-10 of those already, but they're already hooked up to other things, right? When manufacturers assume that you don't need an additional USB cord to go with your new digital toy, that irks me. The folks at myCharge know this, so they include an appropriately sized cord that you can easily pack with you RazorPlus.
You can find these things online for like $40. Think of how much you'll use it, though. Day trips, late nights, flights, BBQs, sporting events, train rides, hours of Spotify and Candy Crush tournaments – you get the idea. For as much as you spend on your smartphone – both time and money – dropping $40 to make sure that thing stays on when you need it seems like a no-brainer.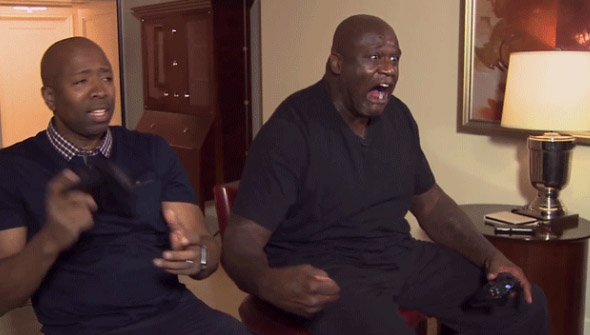 There was a ton of hilarious moments when Shaquille O'Neal and Kenny Smith played each other in Mortal Kombat. You see these two go at it on TNT about who has the best breakdown of the game. Now these guys create even more tension as they fight to the death!