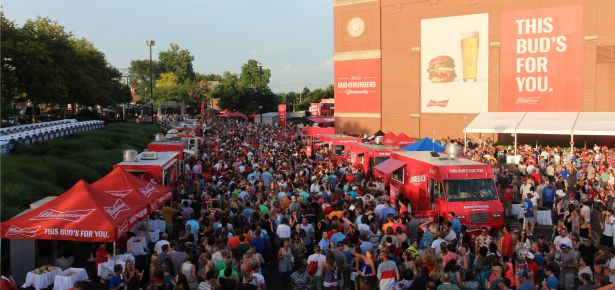 Our pals at Budwesier shipped us to St Louis this past weekend to attend the Bud and Burger Championships held at the storied Budwesier brewery. We first told you about this competition back in April after we attended the launch event hosted by Chef David Chang. Since that time, amateur chefs have been competing at festivals around the country for the chance to battle it out in the finals.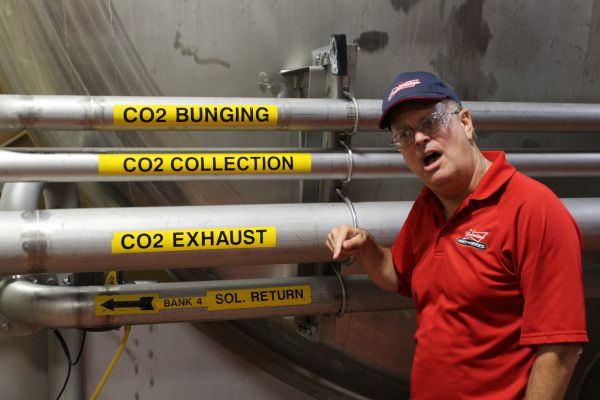 Before the burger action kicked off, we got a grand tour of the Budweiser Brewery from our old friend Brewmaster George Reisch. I met George in LA and we talked for a long time about Kolsch, Austrian vs. German beer, yeast, beechwood aging, all kinds of stuff. George is a fifth-generation brewmaster. His family started brewing beer in the mid 1800s in Springfield Illinois. George also served as the President of the Master Brewers Association of the Americas from 2008-09. Believe me when I say you will never meet a guy who has more passion or knowledge for the art of making beer. Having this master craftsman lead the Budweiser Brewery tour with all his enthusiasm and wisdom was a real treat.
Back in the mid-1800s, German immigrants came pouring through St. Louis and they brought their tasty lager beer with them. Lager is a crafted brew that takes time to make. It needs to rest and chill out. Back in the days before refrigeration, that required a cool dark place to store beer. This is why many lager breweries had underground faults.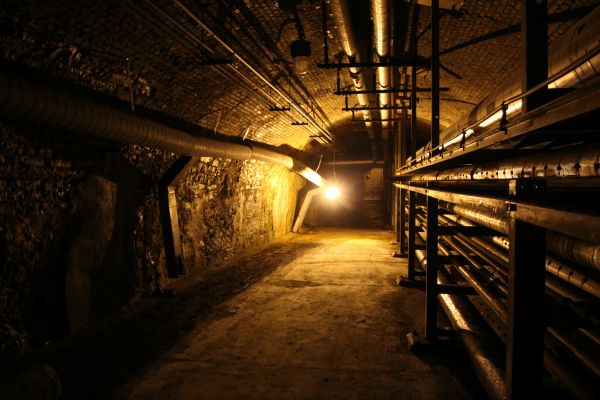 Sampling ice cold Budweiser straight from the source, visiting the Clydesdale stables and seeing beechwood aging and big beer science in action was cool, but I was really digging our visit to the vaults underneath the Budweiser Brewery. Just one of the many perks of having Brewmaster George as your tour guide. As George explained, German immigrants would seek out areas where they could carve vaults out of limestone. This area of the brewery hasn't been used for ages and back in the day, there wouldn't have been any pipes in fault. When I showed George the photo of the vault, he sent me anold advertising tin from the 1870s that shows the vaults as they were originally used.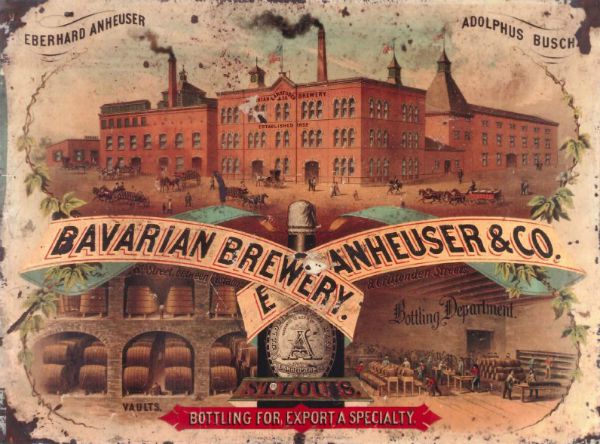 The Bud and Burger Championship wouldn't be complete without the burgers. The finalists and their food trucks lined up to get samples out to everybody and the folks who attended had some serious options to choose from. BBQ pulled pork with bacon in one corner. Smoked bacon with brat sausage in another. Ground veal with a special mesquite steak sauce next to a truck serving burgers with Portobello mushrooms, red onion relish and garlic herb aioli. You get the idea.
In the end though, the people voted and it was the Angie Burger that came out victorious. The creation of Angie Bos, the Angie Burger featured glazed bacon with provel cheese and caramelized onions. Here's the recipe:
The Angie Burger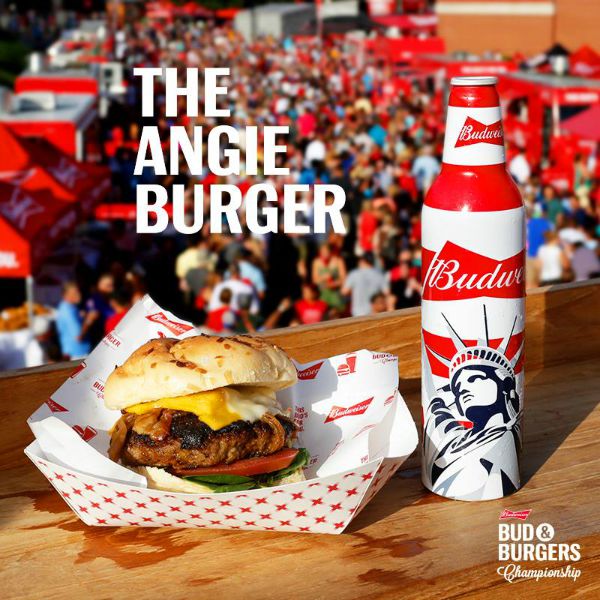 Glazed Bacon, Provel Cheese, Caramelized Onions.
Type of Bun: Onion Bun.
Prep time: 15 minutes.
Cooking time: 20 minutes.
INGREDIENTS
2 lbs. ground beef.
1 lb. ground pork sausage.
8 oz. shredded cheddar cheese.
3 oz. crumbled bacon.
1 egg, beaten.
Seasoning salt: mix salt, pepper, garlic powder, onion powder, minced garlic.
Slice of American cheese.
Slice of Provel cheese.
2 stripes glazed bacon (glaze is 1:1:1: ratio of brown sugar, maple syrup and honey).
Caramelized onion (1/6 of a sliced onion, cooked in 1 tbsp sugar and 2-3 oz. Budweiser).
Fresh spinach for topping.
Tomato slices.
METHOD
ONION
Head skillet to medium heat. Add in butter or oil, then sliced onion. Stir in sugar and Budweiser. Cook until the Budweiser is reduced and the onions are soft.
GLAZED BACON
Heat oven to 400 degrees. Lay out bacon strips on parchment paper or greased rack on baking sheet. Combine brown sugar, maple syrup and honey in a bowl. Bake bacon for 15-20 minutes until it reaches desired crispness. Every 5 minutes, flip and glaze the bacon. (If using a rack, remove bacon to cook so it doesn't stick.)
BURGER
Combine ground beef, ground pork sausage, shredded cheddar cheese, crumbled bacon, egg and seasoning mix. Shape into 8 oz. patty. Put a divot in the center of the patty. Cook patty in skillet over medium-high head. Add a little Budweiser. Flip and cook the other side (flip only once). Place slices of American and Provel cheese on the patty, then cover skillet so cheese melts.
BUN
Assemble the burger: bottom bun, patty with cheese, glazed bacon, caramelized onions, spinach, sliced tomato and top bun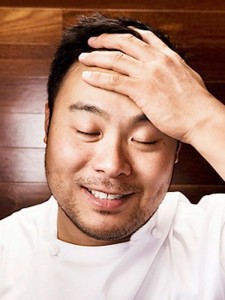 Chef David Chang
Angie took home a check for $100K and will also get the chance to star in a new cooking show that will appear on Esquire. Chef David Chang helped judge the competition and he was also present for a few of the different festivals where amateur chefs battled it out to get the the championship. Part of the reason that Chang signed up was that he wanted to be inspired.
"It was enlightening in ways that I never thought it would be," Chang told me. "I wanted to do it partly to get inspired. As a professional I sorta get stuck in my own ideas or the people I'm surrounded with. It's like being stuck in high school with the same kids your entire life," he said.
"I surround myself with the people I know and it doesn't really change. It gets homogenized. More importantly, even as a professional you get stuck with the ideas that you think you already know. Sometimes wisdom isn't necessarily the best thing," Chang said.
Chang explained that some of the recipes he saw were things that he would never do, but that's a good thing.
"You can learn from anything," Chang said, "and it's stupid to say that you can't."
True learning and growing as a chef comes from the mistakes you make as well as the wild ideas you see from others.
"The real discovery isn't knowing how to do it. The discovery is in fucking it up. Fucking up so hard is something I do less and less and less, even though that's how I know I'm going to learn," Chang said.
All of us can relate to that, especially in the kitchen. So if you want some burger inspiration to get your creative culinary juices flowing, check out the full list of the final Bud and Burger Championship recipes at www.budweiser.com/recipes.html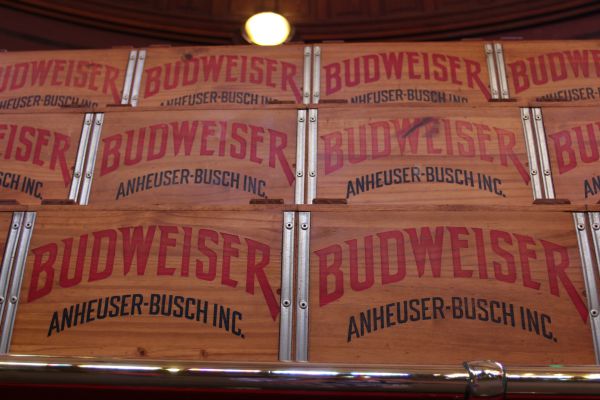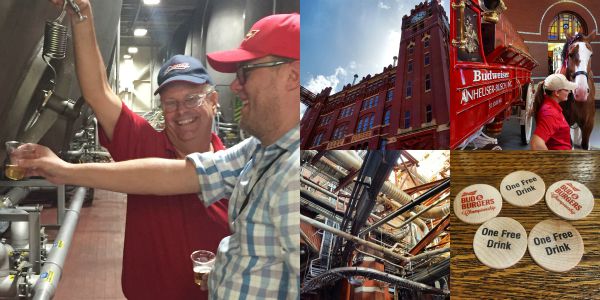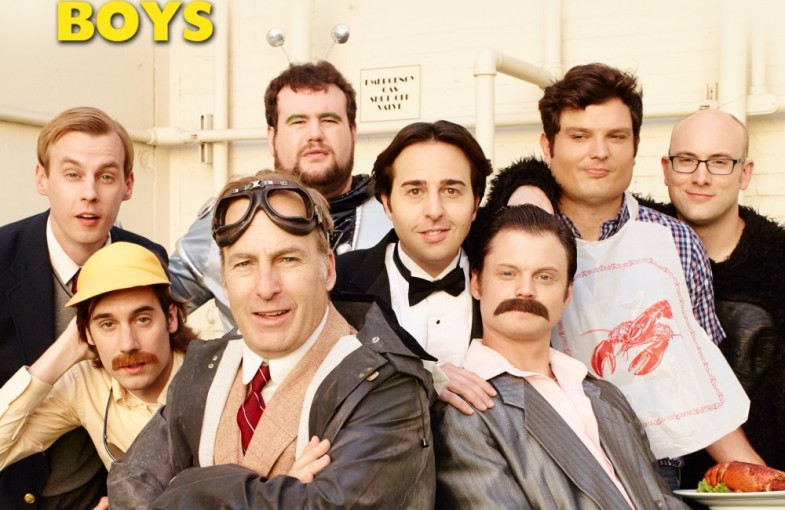 Originally from Dayton, Ohio, David Ferguson has been an L.A.-based comedy writer and performer since graduating from Ithaca College in 2006. His work with "The Birthday Boys" out of the Upright Citizens Brigade Theatre has included a long-running monthly sketch show as well as a number of festivals and live shows across North America. "The Birthday Boys" had Bob Odenkirk and Ben Stiller as the executive producers.
The group's sketch TV show "The Birthday Boys" is Executive Produced by Bob Odenkirk and can be found on Netflix. Dave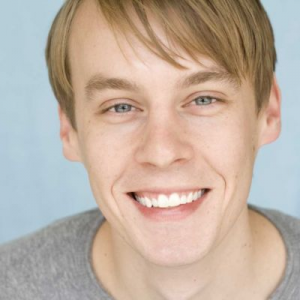 has also appeared in programs like "The Office," "Children's Hospital," and "Conan." He has written as a staff writer for Funny or Die, the MTV Movie Awards, and all seasons of "IFC's Comedy Bang! Bang!"
Mike and I spoke with David about his show, his work as a writer, the time he did a scene naked, and which shows he would love to see back on the air. Listen to the interview HERE!
Follow Dave on Twitter at @DaveTheFerg and keep up with his crew @theBirthdayboys.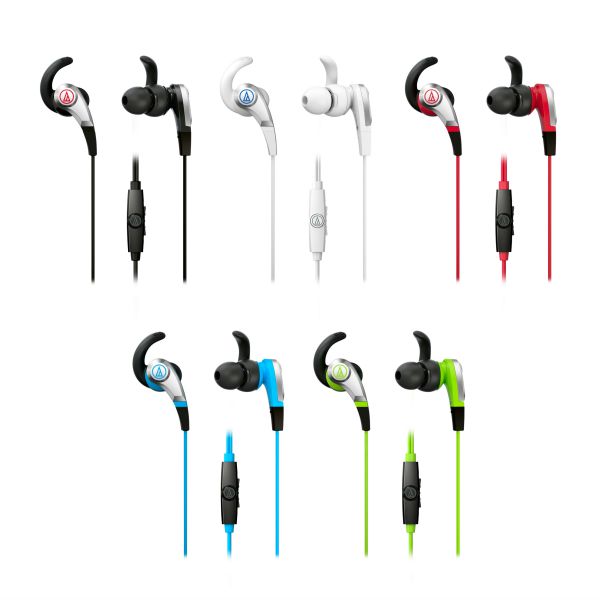 If you use headphones, and let's face it who doesn't, you got options. I'm not talking about brand or sound quality or color fashion statement options. I'm talking about the different types of headphones that are out there. Do you go in-ear buds or on-ear buds? If you go full phones, do you rock the on-ear, small on-ear or go full around-the-ear? What if you want more stability from ear clips or a neck wrap? You get the idea.
For me the choice usually boils down to small buds or big headphones. Earbuds are quick and easy, but sometimes you want that extra ear-enveloping music enjoyment experience. But if you're working in the office or working out, you may not want to go full-on Colin Kaepernick with a massive set of over-ear headphones resting on your dome. There's a time and place for each option.
Setting aside ear clips and neck wraps (because seriously why would you want to do that), there's an interesting new addition to the headphone selection mix – Audio-Technica's fully customizable SonicFuel Headphones. They're not big, expensive headphones. But they're not your run of the mill earbuds either. Sure, they're in the ear bud family, but these things are made for maximum stay-in-place-ability without going clinging to your outer ear like some old school hearing aid device.
These buds do not budge. They derive their stability from an extra little rubber strip that follows the contours of your outer ear along the auricle, providing a subtle but sturdy flap that keeps the actual earbud firmly in your ear canal. That probably sounds less comfortable than you would expect, but these things rest nice in your ears without being to invasive. Jogging will not jar them loose. Nor will a hefty pat on the back from an over-eager coworker. When you put these on (or in?), you need to apply a small degree of force to get em out. Not a lot of force. Just a little, but tug nonetheless.
And most, importantly, these SonicFuel Headphones actually sound good. Solid lows, quality highs and the I'm-not-going-anywhere quality of the ear tip inserts provide a sort of design-based noise cancellation effect which is always nice. The headphones also feature in-line volume and mic controls so you can use em with your smartphone while your driving (if you're into that sorta thing). I prefer speakerphone, personally. There's also a bunch of different tip options so you can get a perfect fit for your specific ear type.
My one big knock on these is that despite the super sturdy construction of the ear tip and supporting c-tip that holds these things in place so nicely, the actual audio cord feels a bit weak. I haven't had any issues with the review unit I received, but holding the cord in your hand or wrapping the headphones up for storage or transport, you just feel like the thin cord might not make it through conditions that come close to extreme. I haven't abused mine so I haven't had any issues, but I'm interested to see how the SonicFuel Headphones hold up over time.
Top of the line over-the-ear headphones these are not. They're buds with benefits. If you value quality sound and in-ear stability over rugged durability, you'll dig these.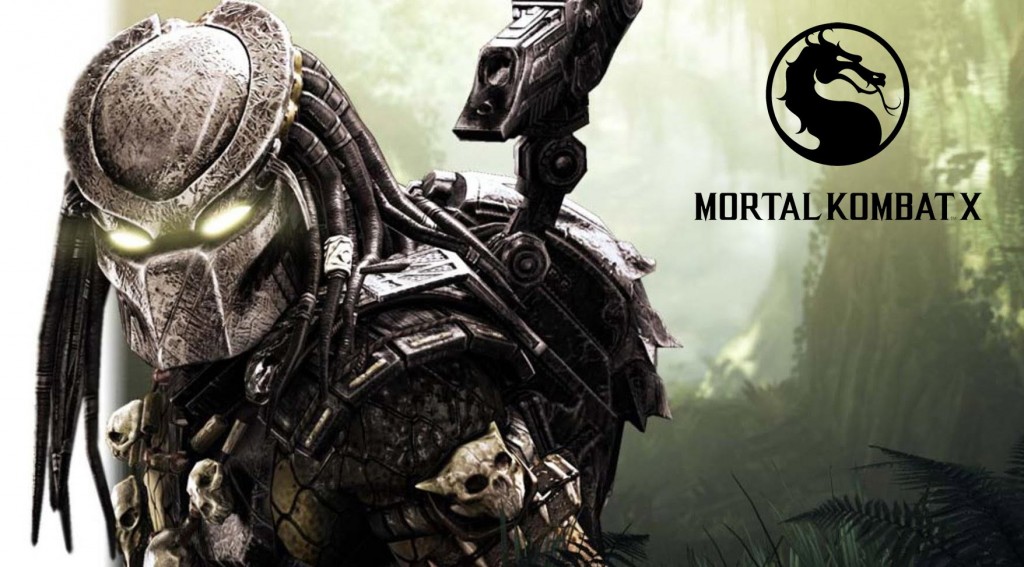 The latest Mortal Kombat X downloadable content is fantastic. For those like me who are a big fans of the Predator movies we just got a new character to play. The Mortal Kombat X: Predator / Prey adds three new character skins. One is so awesome. You can play the character of Jax, but in the style of Carl Weathers as he appears in the Predator movie. Plus there is a commando-style Johnny Cage, and an infrared Scorpion.
The DLC has been available since last week for anyone who owns the Kombat Pack season pass, but is now available to everyone! Enjoy!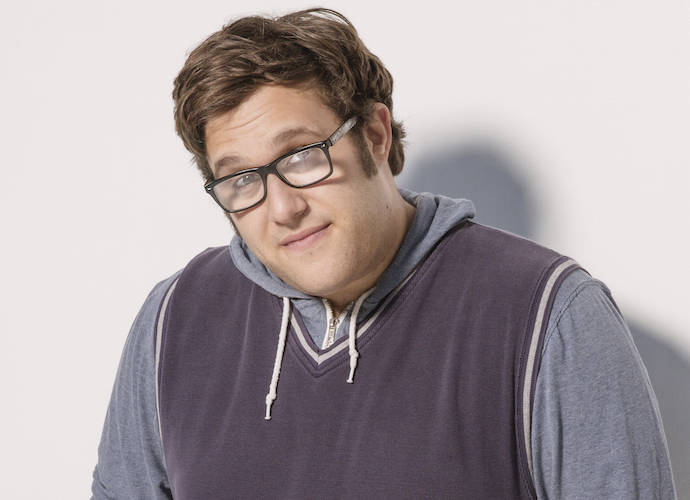 Breakout actor Ari Stidham stars as socially awkward whiz kid 'Sylvester Dodd' in CBS's drama, "Scorpion," airing Monday nights at 9/8c. Inspired by the life of present day CEO and eccentric tech genius Walter O'Brien (Elyes Gable), a charismatic Stidham brings 'Sylvester' to life as the "Human Calculator" in a team of brilliant misfit prodigies, recruited by Homeland Security as the last line of defense against a series of complex, high-tech threats around the globe.
The genius think-tank, known as #TeamScorpion was handpicked by "O'Brien," (Gable) who has an IQ of 197 and is considered one of the smartest people in the world. "Dodd" (Stidham), a genius statistician is "O'Brien's" best friend and right hand, who also struggles with OCD and anxiety. Working alongside team members "Toby Curtis," (Eddie Kaye Thomas) a world class shrink and "Happy Curtis," (Jadyn Wong) a mechanical prodigy, #TeamScorpion is tasked with solving the most mind-boggling national security issues, which ultimately comes naturally to them.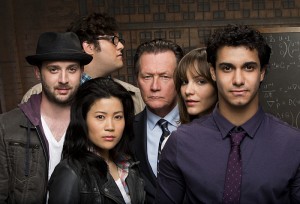 The multitalented millennial is no stranger to the television screen and is best known for his role as awkward musician "Ian Schonfeld" on the ABC Family drama "Huge" opposite Nikki Blonsky in addition to spreading his wings on a number of primetime hits including "The Crazy Ones" alongside the late, great Robin Williams, "Mike & Molly," "Glee" and "The Whole Truth to name a few.
Born and raised in Southern California, Stidham harvested his enthusiasm for the arts at an early age and was nurtured by his parents' love of music growing up. As a toddler, he immediately gravitated to the stage, starring in a number elementary and youth based musical theater and stage productions; affirming his innate star power and earning him an invitation to perform with the prestigious American Conservatory Theater (ACT) program in San Francisco.
Outside of acting, Stidham enjoys spending time with his family in addition to composing and scoring his own music under the pseudonym "DrTV." He also enjoys writing short films and original content for his upcoming sketch comedy.
Stidham enjoys tweeting with his fans; you can follow him on Twitter @AriStidham and check out his music at soundcloud.com/drtelevision.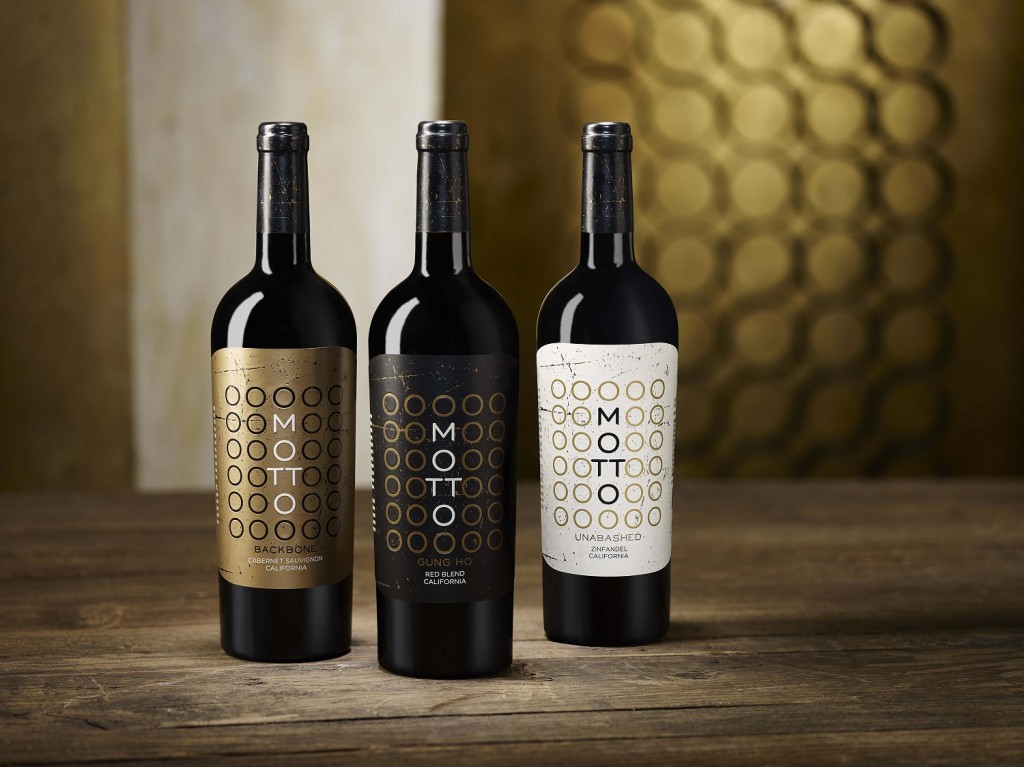 Ever since my trip to Napa Valley back in 2009 I started to have an appreciation for wine. I found out that with wine there are many great ones to choose from. Recently I was able to check out a few dark wines from a new company called Motto. Each one has a bold flavor to them that you will not miss when enjoying them with your friends.
Their wines are a collection of distinct, dark, rich wines from California that deliver a definitively bold wine experience. The taste, aroma, and flavors were unlike any others. Motto wines try to see California winemaking from a new perspective. Yet they learned from the renowned winemaking team at Ste. Michelle Wine Estates, known for producing some of the best-selling wines from Washington State. The Motto wines are available in three varietals: Cabernet Sauvignon, Zinfandel and Red Blend.
"We wanted to put a Washington spin on California wines, so we implemented the same approach we use for our Washington wines, but with California grapes," said Motto winemaker Reid Klei, who has worked in the Washington winemaking industry for Ste. Michelle Wines Estates for 10 years.
Here is the list of the three wines and what you can expect from each one.
The 2013 Backbone Cabernet Sauvignon has a strong, determined flavor with dark, concentrated notes of red plum, caramel and bright raspberry that explode out of the glass for a lasting finish.
The 2013 Unabashed Zinfandel boasts proud and striking scents of soft leather, revealing flavors of chocolate covered raspberries and a touch of spice.
The 2013 Gung Ho Red Blend excites the palate quickly, full of zealous and enthusiastic fruitful flavors of blueberry, pomegranate and spice.
Motto wines looks to set themselves apart from by keeping wine lots separate throughout fermentation and aging.  They determine the final blends right before bottling, once the wines have evolved to reveal all their true character and complexities.  The practice of fermenting at a higher temperature of 85 degrees Fahrenheit, for a shorter period of time of 6-7 days on skins. At this point the wine is moved off of the skins and the juice finishes fermenting without any skins present, therefore not extracting anything else. This helps the wines stay more balanced and lends a more elegant flavor profile. Oxygen is added at various points during fermentation to help create the fresh aromas and dark, rich color of Motto wines.
The Motto collection is now available nationwide and at www.MottoWines.com. They also are on social media at Facebook.com/MottoWines. #WhatsYourMotto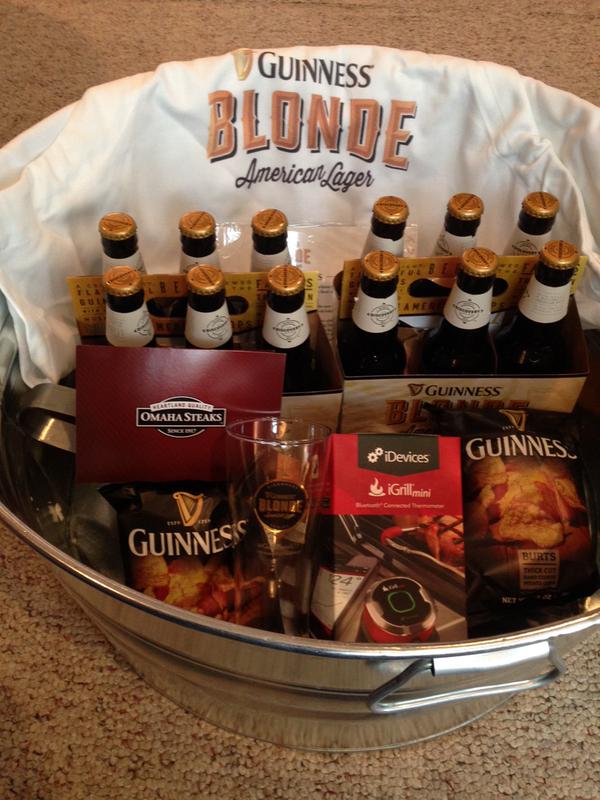 The good folks over at Guinness gave me a challenge. They wanted me to see what summer grilling recipe I could come up with by pairing my dish with Guinness American Lager. Well technically it was called a challenge, but in my mind it was an invitation to find a tasty dish to serve my friends and I on picturesque summer night.
Doing some research I found that when it comes to a lager the best pairings are seafood, sushi; grilled pork, grilled chicken, some pasta dishes, Southeast Asian food, Latin food and Mexican food. I was thinking about making one of my favorite dishes which is a taco salad, but you really can't grill taco beef. So I decided on making a chicken dish. I was looking to make a tangy chicken to go with the Guinness Blonde Lager.
My friends and I enjoyed the meal and the lager. To go along with the Guinness Blonde Lager and chicken I grilled asparagus and made some potato packets. I was glad to see everyone loving the dish, the lager, and the conversation at the dinner table. Thanks Guinness for the challenge. It was a great excuse to bring some friends to unwind and enjoy your Blonde American Lager responsibly. For more on the lager go to the Guinness website here!
Tangy Chicken
Ingredients:
4 bone in chicken breast halves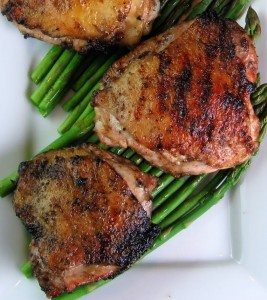 3 Tbsp of molasses
3 Tbsp of brown sugar
1 Tbsp dried mustard
1 Tbsp soy sauce
1 cup ketchup
1/2 cup cider vinegar
2 Tsp Worcestershire sauce
1 cup water
Directions:
Combine the ketchup, cider vinegar, molasses, brown sugar, dried mustard, soy sauce, Worcestershire sauce, water, and kosher salt and pepper into a sauce pan. Simmer for 30 minutes.  Get the grill to the medium-high on one side. Add some salt and pepper on the chicken breast halves. Grill over direct heat until golden and crisp on both sides. It should be done on each side for around 5 minutes. Transfer to a bowl and toss with 1 cup of the sauce. Place on the cooler side of the grill; cover and cook, basting once, until the meat is glazed and reaches 165, 25 to 30 minutes.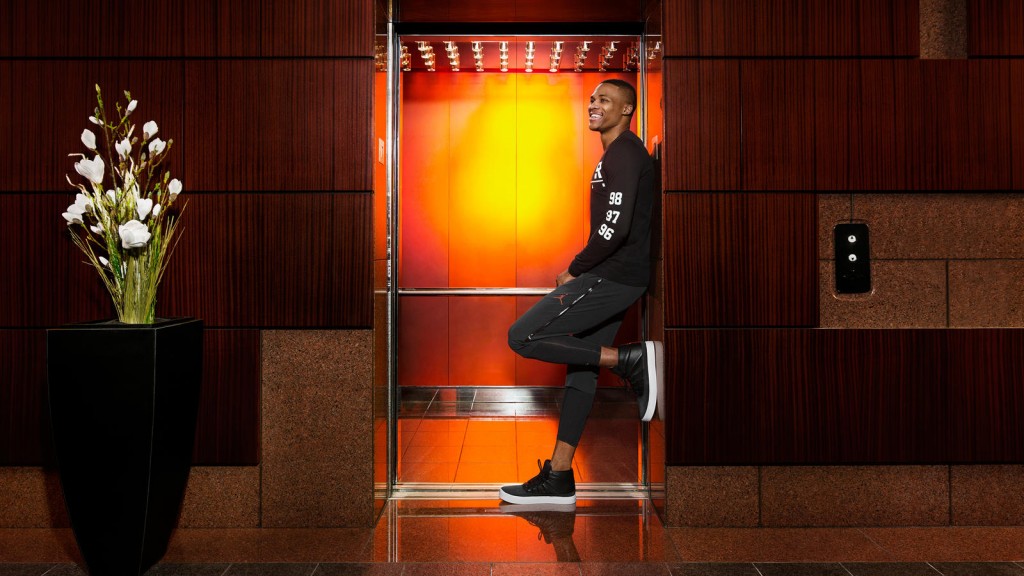 Even though the NBA season is on a summer break there are still some sneakers that you need to pick up. These new shoes from Russell Westbrook are more for the causal lifestyle than the court. Throughout its 30-year history, the Air Jordan franchise has gained a reputation for on-court innovation. Now, the Jordan Brand is celebrating an evolution of its own. The Jordan Westbrook 0, crafted for basketball superstar and budding fashion influencer Russell Westbrook, is the first signature lifestyle shoe created by the Jordan Brand.
At Westbrook's request, the original style pays homage to the franchise's storied history by taking cues from a few of the most popular Air Jordan silhouettes. For example, the all-leather upper features ribbing inspired by the ballistic mesh upper of the Air Jordan XI.
"The goal was to keep the design for the Jordan Westbrook 0 clean and versatile, with a nod to Jordan heritage," explains Westbrook. "It was important for the shoe to embody my sense of style and have the potential to be dressed up or dressed down."
Clean lines and simple colors speak to Westbrook's desire for footwear that can easily pair with any outfit or print, while the autoclave outsole gives the Jordan Westbrook 0 a modern, fashion-forward silhouette.
Meanwhile, to imbue the shoe with signature Jordan Brand innovation, the outsole has also been siped, a process that cuts the outsole to make it more flexible and produces a clean, symmetrical look.
"Growing up, I did not have the access or the means to buy shoes for lifestyle and fashion purposes," recalls Westbrook. "I wanted to make sure my shoe was accessible to kids and am excited to see how they will wear the Jordan Westbrook 0 and express themselves through the shoe."
The Jordan Westbrook 0 is currently available in either black or white at Jordan.com and select Jordan retailers for a suggested retail price of $130. Grey and red styles will debut globally August 1.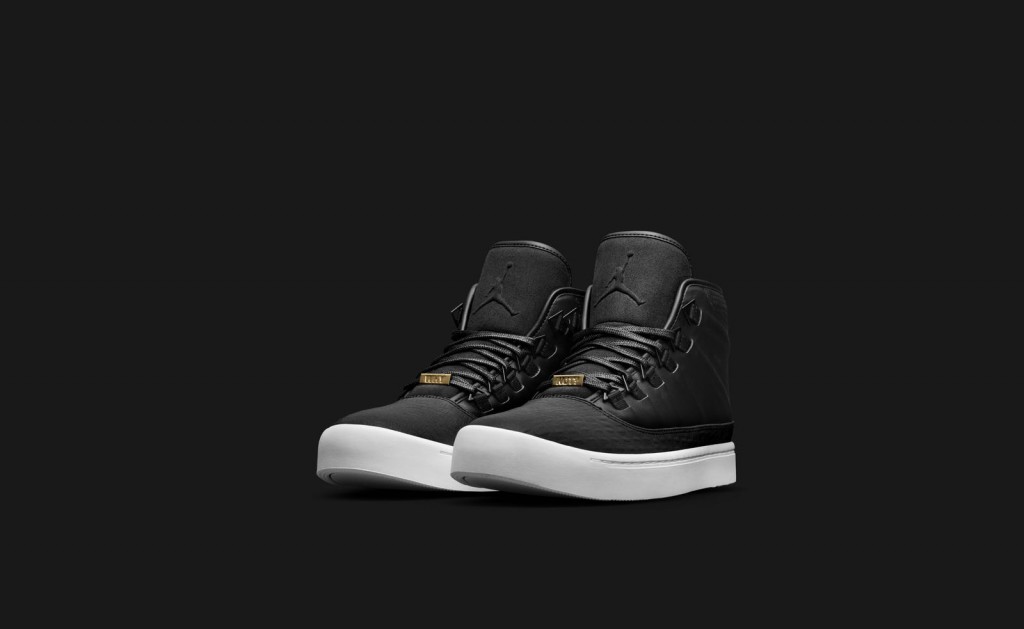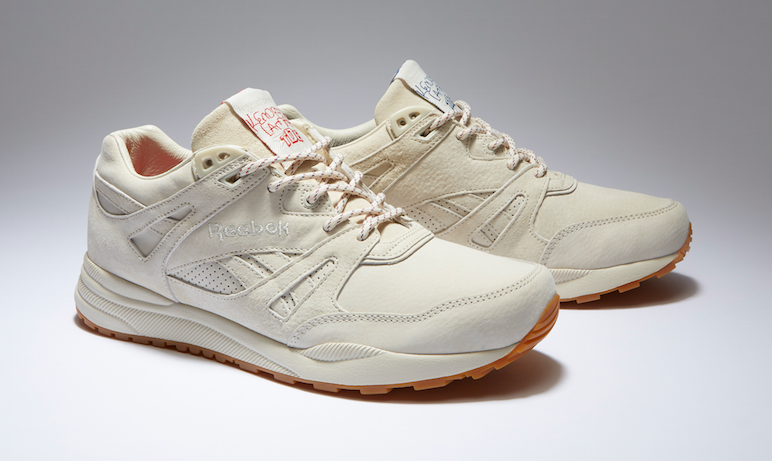 For those who love Kendrick Lamar or Reebok kicks or both know that the two have teamed up last December. Last year Reebok was happy to announce a unique partnership with Top Dawg Entertainment recording artist Kendrick Lamar. Now fast forward to the present on July 18th 2015, Reebok will release the first shoe of the Grammy Award winning artist's capsule collection.
The Reebok Classic x Kendrick Lamar Ventilator features a tonal paperwhite upper made of premium pigskin nubuck with perforated detailing and a pigskin leather lining. This neutral colorway is contrasted by minimal hits of blue and red on the sockliners, embroidered tongue labels, debossed heels and woven rope laces. A secondary set of waxed tonal laces are also included.
The limited edition Reebok Classic x Kendrick Lamar Ventilator will be available on Reebok.com, Shiekh, Shoe Palace, Bait, DTLR and Shoe City for $125 starting 7/18.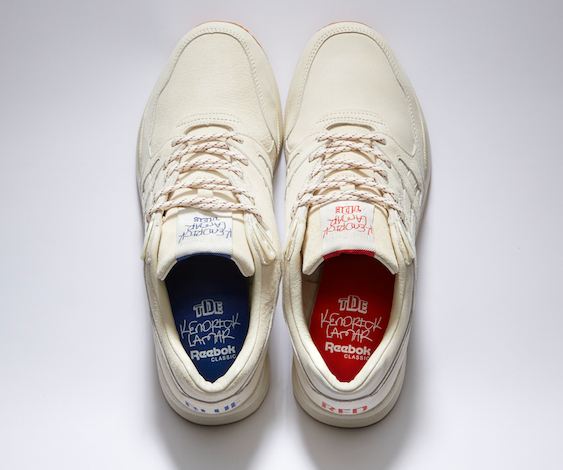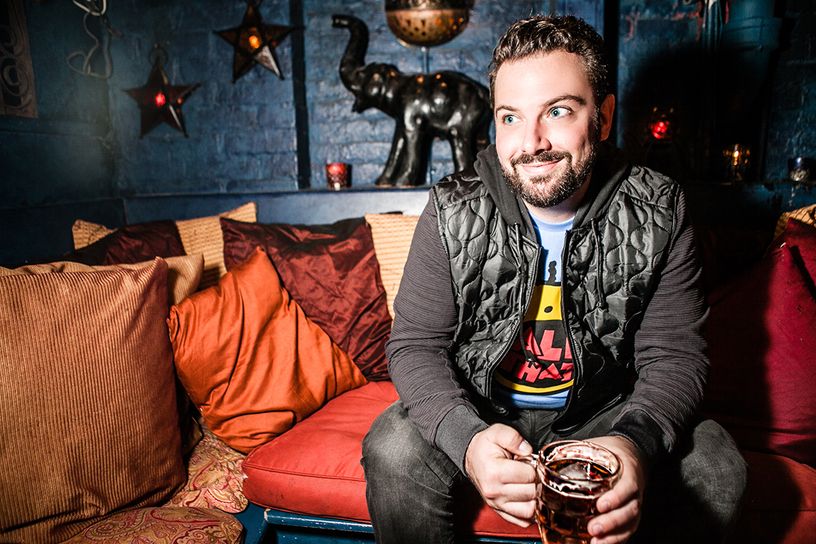 Tim Dunn is a NYC-based comedian and is the host of Fuse's "Got Ur #" that airs Tuesdays at 7/6 Central. A Northwestern University grad and Chicago native, Timothy moved to New York City and was thrilled to join the company of the prestigious comedy machine, The Upright Citizens Brigade Theatre, in January 2008. Since becoming family at the UBC Theatre, he has been an actor on three house sketch comedy teams ("Maude Teams"), a series producer and performer on three internet sketch comedy teams for UCBComedy ("Beta Teams"), and he currently serves as an actor and Senior Producer on UCBComedy Digital Team, "Pocketwatch," making topical sketch comedy for the internet and beyond.
Timothy briefly hosted his own show on The Animal Planet and has done shows, bits, segments and pilots for Conan, MTV, VH1, LOGO, XTube, WPIX11, Anderson Cooper LIVE, and The Weather Channel.
On top of all of this, Timothy co-hosts a weekly improv-storytelling podcast, produced by UCBComedy, called "So, You're Going Through a Break-Up…" and is working his one-man show, "This One is for the #Dunnheads" at the UCB Theatre in NYC.  He is also a self-professed pop-culture junkie.
To hear the interview with Tim click here!
To get more info on Tim check his site out at timothydunncomedy.com