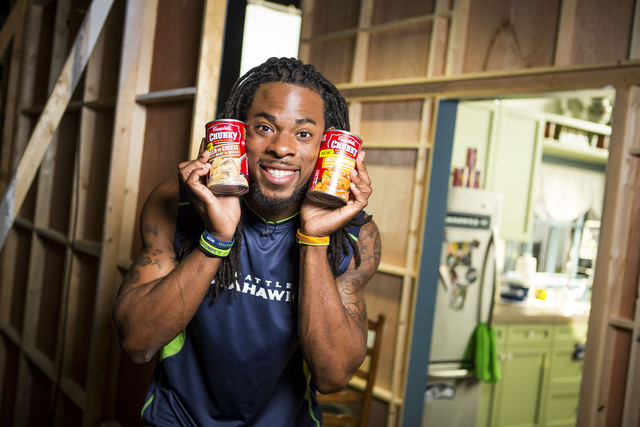 To kick off the NFL season, Campbell's Chunky soup celebrated its newest Mama's Boy – Seattle Seahawks cornerback, Richard Sherman – by creating a statue lined with Campbell's Chunky soup cans and labels outside CenturyLink Field in Seattle, Washington, on Thursday, Sept. 4, prior to the home opener against the Green Bay Packers. The structure commemorated Sherman's iconic defensive play during the 2014 NFC championship, which helped punch Seattle's ticket to Super Bowl XLVIII. In this photo, Richard's mother, Beverly, poses with Seahawks fans that co-star in the new Chunky Mama's Boy commercial.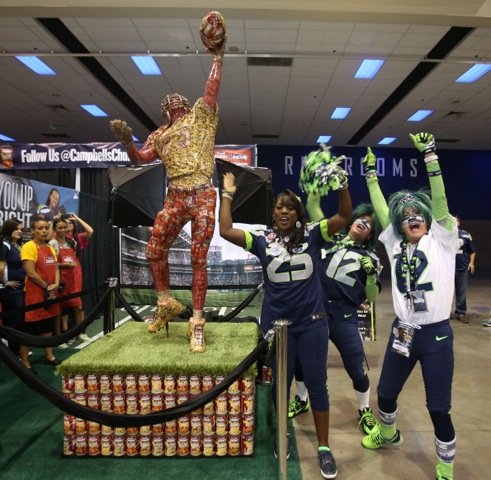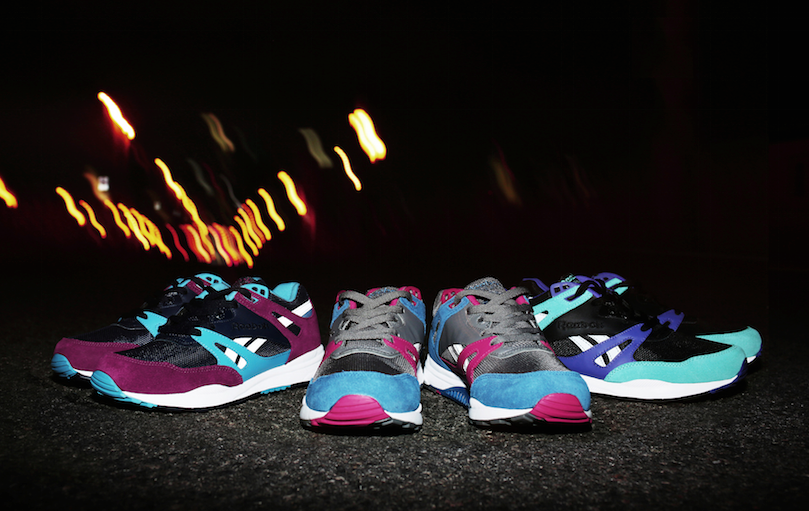 Born during the golden era of Reebok design and technology innovation, the Ventilator was a game-changing runner when it was first introduced in 1990.
The first Reebok lightweight runner with a focus on breathability, the Ventilator was a bold, expressive silhouette that was years ahead of its time.
Today the Reebok Ventilator remains an extremely versatile, one-of-a-kind sneaker, with the chameleon-like ability to take both clean and bold executions.
Over twenty years later, Reebok Classic spins new, bold colorways and reflective materials onto this iconic silhouette with the Ventilator "Night Vision" pack.
Very limited pairs of the Ventilator "Night Vision" pack are available now at Shoe City, Urban Outfitters, Sneaker Politics, and Reebok.com for $85.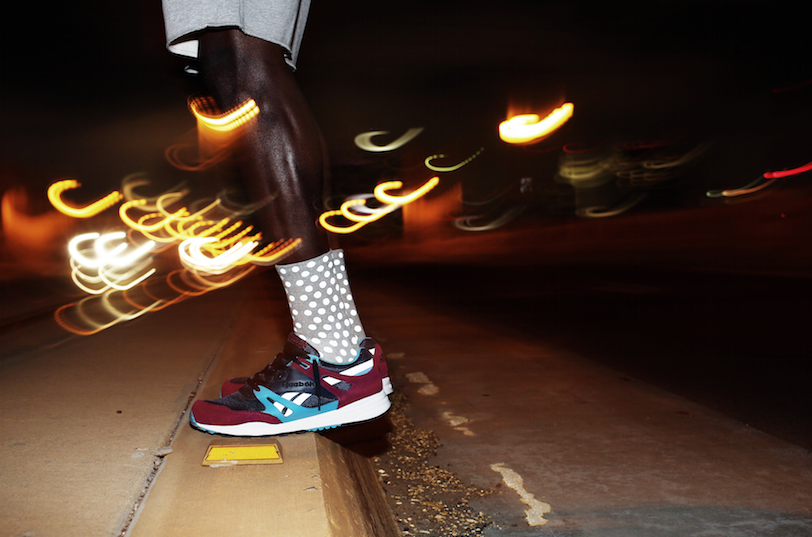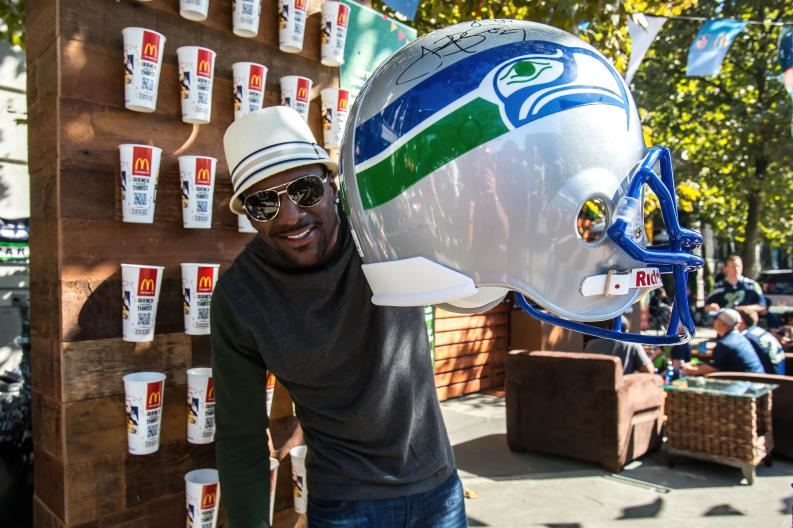 Not only did the Seahawks put a whoppin on the Green Bay Packers last night, the team brought back some players from back in the day. Former Seattle Seahawks stars Joey Galloway, Jordan Babineaux, Jim Zorn and Manu Tuiasosopo celebrated the start of the 2014 NFL season with fans at McDonald's exclusive tailgate party yesterday in Seattle. In its second year as the official restaurant sponsor of the NFL, McDonald's is celebrating football fans' love for the game with a new mindset of tailgating and exclusive football content and prizes for customers.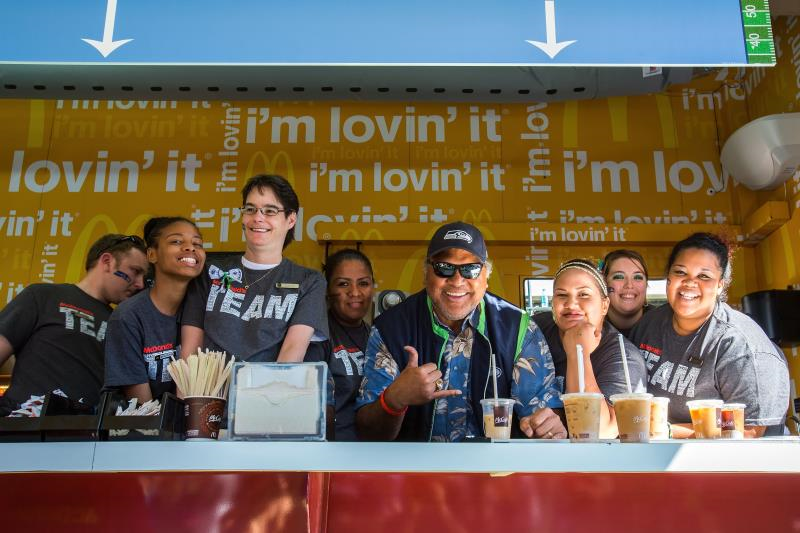 Manu Tuiasosopo poses with fans at the NFL season opener kickoff yesterday in Seattle, Washington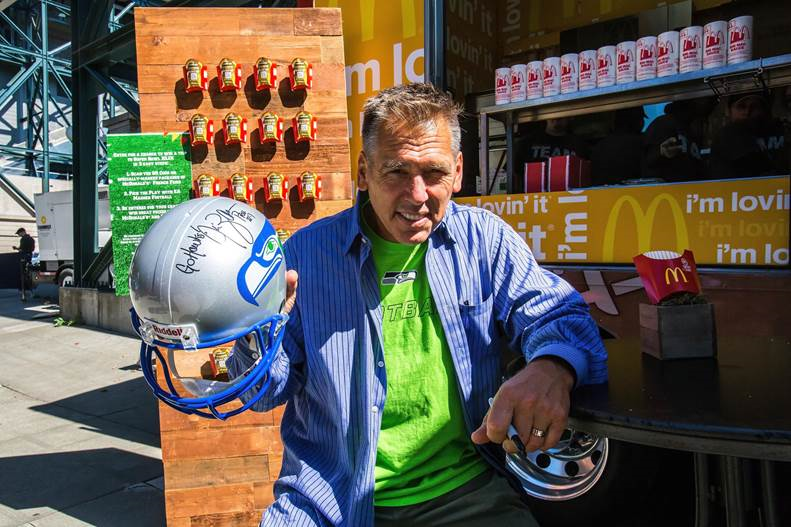 Jim Zorn, former Redskins head coach and Seahawks quarterback, signs a helmet yesterday.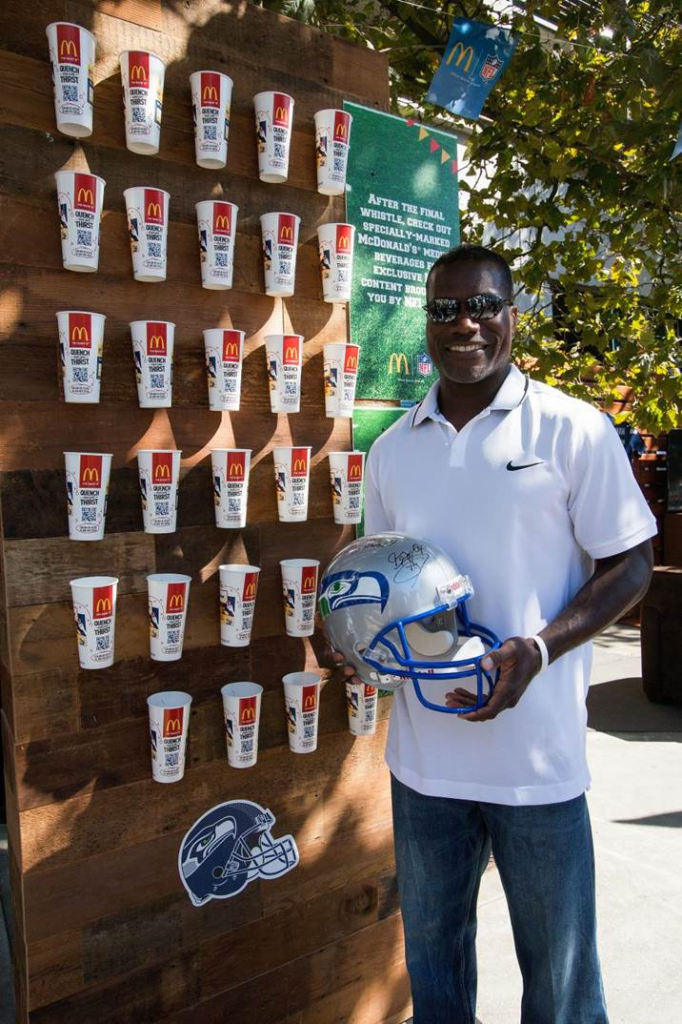 Joey Galloway, former Seahawks wide receiver and ESPN analyst hangs out with the Seattle fans.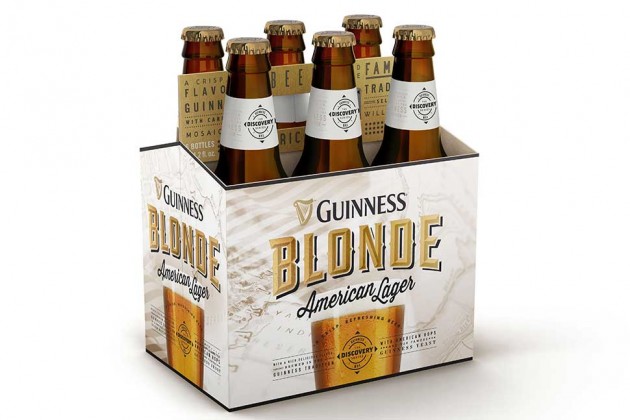 Guinness® Blonde™ American Lager, from the makers of iconic Guinness Stout, is made in the famed American brewing city of Latrobe, Pennsylvania. Guinness® Blonde™ American Lager uses American hops and Guinness' world famous 125-year-old Guinness yeast.
"From sports bars in Texas to truck stops in Iowa to backyard barbeques in Montana to trendy Manhattan bars, Guinness® Blonde™ American Lager brings the taste, color and character of great American beers and fuses them with the heritage and artistry of the Guinness tradition begun in 1759 by Arthur Guinness," said Doug Campbell, Guinness Brand Director.
As lagers continue to gain favor among beer drinkers in the U.S., Guinness Master Brewers in Dublin have collaborated with brewing experts in the U.S. to create a one-of-a-kind taste in American Lagers.  Guinness® Blonde™ American Lager is a complex, flavorful lager with a floral, hoppy aroma that is a combination of Mosaic™, Willamette and Mount Hood hops. Combining these American ingredients with the world famous 125-year-old Guinness yeast intertwines two brewing traditions – Guinness and American.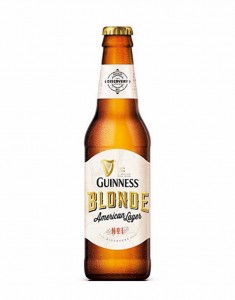 "It was great to be a part of the legendary Guinness brewing team for the creation of a unique tasting American Lager and be able to add some of my American influences throughout the brewing process," saidJoe Gruss, an American brewmaster who is a member of the Guinness Blonde brewing team.  "In the end, we were able to combine Guinness artistry and American brewing techniques for a crisp and refreshing-tasting beer."
Guinness® Blonde™ American Lager is the first release in the Guinness Discovery Series™, an innovative concept showcasing a range of new 'fusion brew' beer options, all to be released under the Guinness trademark.
"Beer drinkers' tastes are evolving and people are looking to try different flavors and styles, and we're excited to show what Guinness is capable of beyond the traditional dark stout with Guinness® Blonde™ American Lager," said Doug Campbell, Guinness Brand Director. "The beauty of this beer is that we're able to produce a characteristically American-style lager, while fusing the standards of quality and taste expected of Guinness with a taste profile and color characteristics long loved by traditional American beer drinkers."
The Guinness Discovery Series™ will feature an array of beers that combine the Guinness brand's European brewing expertise with different brewing styles and techniques. The series will release these fusion brews bi-annually, beginning with Guinness® Blonde™ American Lager, providing new ways for fans of the brand and beer drinkers to experience Guinness, responsibly.
Available in a 12 oz. bottle (5% ABV), 6-pack, with a suggested retail price of $8.99, Guinness® Blonde™ American Lager is best enjoyed cold and straight from the bottle or served in a 16 oz. Guinness branded glass. Guinness® Blonde™ American Lager will be on shelves nationwide beginning in mid-September 2014.
Whether enjoying a new Guinness® Blonde™ American Lager, or any Guinness beer, please drink responsibly.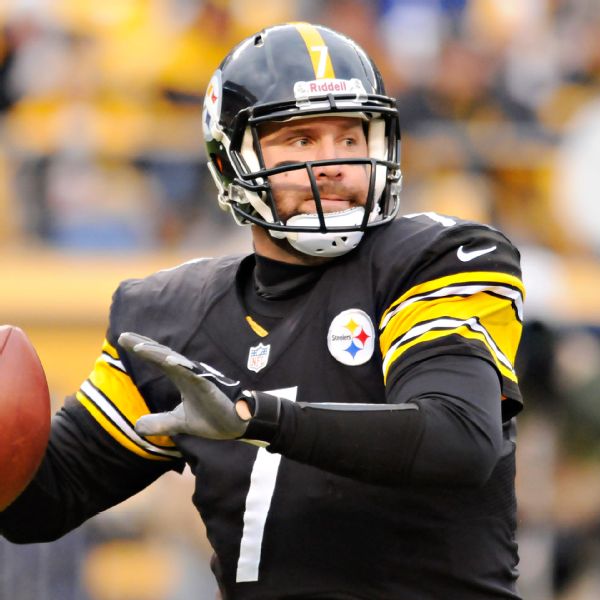 At Seattle -5.5 Green Bay
They're the champs for a reason and they're at home, so it's gonna take some serious juggernaughting for the Packers to edge 'em out.
Pick: Seahawks -5.5
New Orleans -3 At Atlanta
Atlanta should bounce back this season, but not this week.
Pick: Saints -3
At St. Louis -3.5 Minnesota
Shaun Hill isn't as bad as people think and the Vikings new offense needs time to click.
Pick: Rams -3.5
At Pittsburgh -6.5 Cleveland
Johnny Football, Brian Football – it really doesn't matter without Josh.
Pick: Steelers -6.5
At Philadelphia -10.5 Jacksonville
Bortles may have kept this game respectable.
Pick: Eagles -10.5
At NY Jets -5 Oakland
I love the Derek Carr selection, but the Raiders don't typically travel east and expect to win.
Pick: Jets -5
At Baltimore -2 Cincinnati
That newly erected statue of Ray Lewis in Baltimore won't do anything to contain Cincy's weapons.
Pick: Bengals +2
At Chicago -7 Buffalo
Chicago's defense was surprisingly shitty last year, but the Bills don't have the O to exploit 'em and hang with that Trestman attack.
Pick: Bears -7
At Houston -3 Washington
JJ Watt and Jadeveon Clowney provide some much needed hope for a franchise that needs it. Gonna be fun to watch these two monsters disrupt Washington's attack.
Pick: Texans -3
At Kansas City -4 Tennessee
Chiefs cruise past a team in transition.
Pick: Chiefs -4
New England -5 At Miami
Brady's big year starts this week and Shane Vereen goes off.
Pick: Pats -5
At Tampa Bay -2.5 Carolina
Lovie's first game inspires at home vs. a less-than-100-percent Cam.
Pick: Bucs -2.5
San Francisco -5 At Dallas
The Niners have looked less-than-menacing in the preseason, but I bet Dallas finds a way to lose.
Pick: Niners -5
At Denver -7.5 Indianapolis
Manning unleashes a full offseason of bitterness and frustration on his old team
Pick: Broncos -7.5
At Detroit -6 NY Giants
The Lions show the G-Men how to offense
Pick: Lions -6
At Arizona -3 San Diego
Cardinals remind people that they have a sick defense
Pick: Cards -3
Lock of the Week: Go with Pittsburgh. Trust.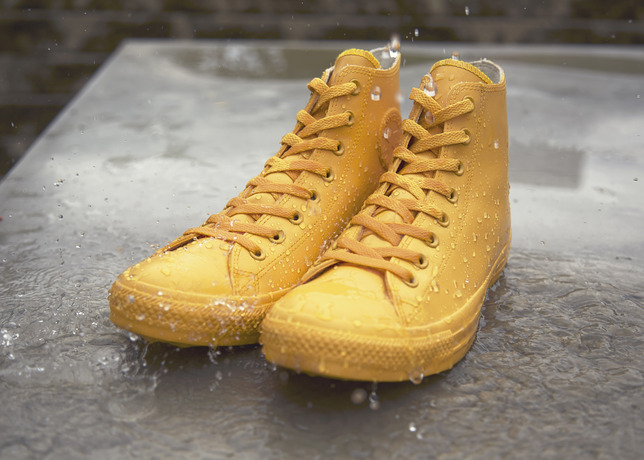 Converse Inc. debuts the Fall 2014 Chuck Taylor All Star Rubber collection, providing a stylish way to protect your feet from rainy days. Featuring a sleek monochromatic look, the collection will launch in Canada on September 2 and in the United States on September 15.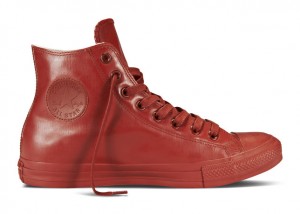 The Fall 2014 Chuck Taylor All Star Rubber collection features soft fleece lining, with a rubber upper in rich monochromatic colors. Designed with a gusseted tongue and brass eyelets, the water resistant Converse Chuck Taylor All Star Rubber is built to help protect your feet during rainy day weather and music festival mud pits. Available in unisex adult and kids sizes, the new Chuck Taylor All Star Rubber collection comes in seven rich colors with a special monochromatic white version sold exclusively at Converse stores and converse.com.
The Fall 2014 Converse Chuck Taylor All Star Rubber collection will be available for purchase in Canada on September 2 at specialty retailers and in the United States on September 15 at Converse stores and converse.com for MSRP $45 (kids) and MSRP $65 (adults).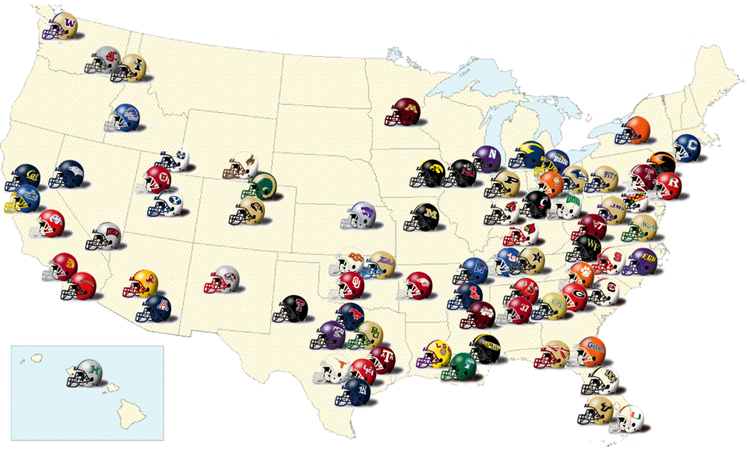 The title sponsor of the Allstate Sugar Bowl since 2003, Allstate also sponsors the new College Football Playoff as well as the Southeastern and Big Ten conferences—two of the premier college football conferences in the country. Additionally, Allstate has relationships with 81 schools across the country through the Good Hands Field Goal Net Program. As a proud sponsor, Allstate has much in store to make this a winning season.
The University of Georgia, Penn State and Boston College are the newest school to be a part of the Allstate "Good Hands" Field Goal Net program.
The Good Hands appear on the field goal nets of 81 colleges and universities as well as during championship bowl games across the country. For every field goal kicked into these nets, Allstate donates to the school's scholarship fund. Since 2005, Allstate has contributed over $3.4 million to collegiate scholarships through this program.
To celebrate the 10th anniversary of the Good Hands® Field Goal Net Program, Allstate is donating a total of $150,000 to collegiate scholarship funds throughout the regular college football season to its Good Hands Nets participating schools! Want to help your school win?
Tweet using the hashtag #Itsgood2Be + Your Team Hashtag
The school with the highest number of tweets each week will win an additional scholarship donation of $10,000! Contest runs through December 7, 2014.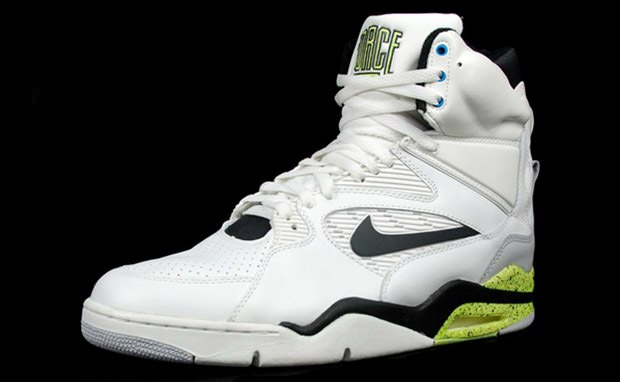 The Nike Air Command Force is coming back to store shelves after a two decade hiatus. Originally released back in 1991, and rocked by David Robinson, the Nike retro looks to have sneakerheads drooling. There are two colors seen here in both an OG-inspired leather-based White/Black-Wolf Grey-Volt-Vivid Blue and suede-based Black/Wolf Grey-Hyper Jade-Hyper Pink style code, each of these variations are scheduled to arrive at select Nike Sportswear retailers Saturday, September 20th.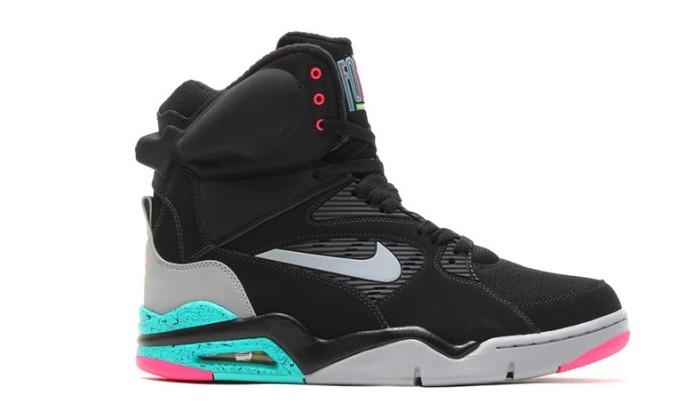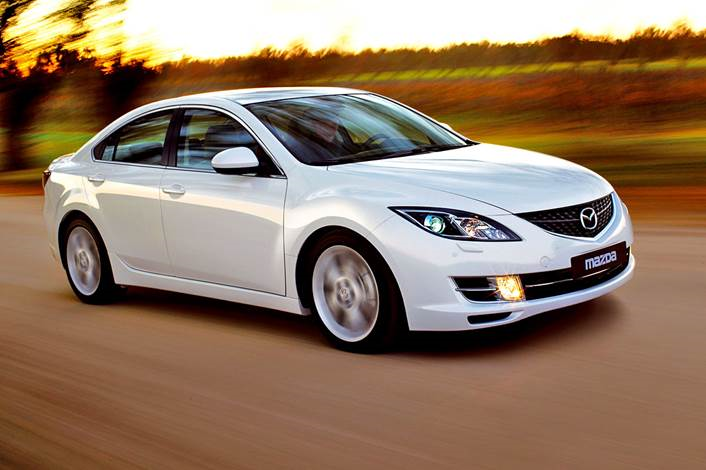 As classes begin at college campuses across the country and newly minted co-eds embark on the next big step, avoiding the infamous "Freshman 15," buddying up with the dormitory hall monitor and finding the right car to help make campus life a little easier are all things on the to-do list.
To help with the latter, Cars.com editors Jennifer Newman and Kristin Varela put their heads together to bring new meaning to the Freshman 15. Instead of counting carbs, they're counting cars, breaking down a list of the best rides for university living. From the tailgate-party ready Kia Sportage to the affordable yet sporty Mazda6, this list has a little something for everyone.
Cars.com "Freshmen 15" – Top Cars for College Students
Used Cars
2009 Ford Focus
It's not the most exciting-looking car, but this sedan handles well and has a plenty powerful four-cylinder engine that'll make it easy for college-age drivers keep up with traffic on the highway to university.
2008 Ford Fusion
This midsize sedan has good ride quality, but college students will appreciate its roomy trunk – perfect for hauling loads of laundry back to Mom and Dad's house.
2008 Ford Taurus
Whether you're hauling friends around town or hauling your worldly possessions to campus, the Taurus has plentiful passenger and cargo room.
2007 Honda Civic
Most of us remember scrounging for money to pay for gas when in college, but the fuel-efficient Civic, with a EPA-estimated 29 mpg city/highway combined, will help college students stretch their dollars.
2009 Hyundai Sonata
If Mom and Dad are buying a car for their college-bound student, the Sonata will likely be at the top of their shopping list because of all its standard safety features including an electronic stability system, which was optional in many other 2009 models.
2008 Kia Sportage
The Sportage is a small crossover with used-car affordability. A standard fold-flat front passenger seat makes the Sportage a great choice for those epic cross-country dorm-room hauls.
2008 Mazda6
The first-gen Mazda6 remains a compelling choice for the collegiate bound willing to sacrifice a little cabin room for sportiness. Vroom Vroom!
2007 Nissan Altima
Students excelling in the study of vehicular podiatry (aka lead-footed syndrome) have their chariot in the Altima, whose engines, a capable four-cylinder or big V-6, employed manual or responsive continuously variable automatic transmissions.
2008 Scion xB
If the xB's polarizing styling suits you, there's a lot to love about Scion's boxy runabout. Plenty of standard safety features, including six airbags and an electronic stability system, make the xB a natural choice for young adults lacking a fully developed frontal lobe.
2007 Toyota Prius
Even by today's standards, Toyota's iconic second-gen Prius still gets excellent mileage (46 mpg).  Its reliability is also a winner even in this above-average crowd, both features to be appreciated by the ramen-eating portion of our population.
New Cars
2014 Hyundai Elantra
This compact sedan, which also comes in coupe and hatchback body styles, is a good fit for college students thanks to its good interior quality, roomy seats and trunk, and top crash scores; and its lengthy warranty will put any college student's mind at ease.
2014 Kia Soul
Kia delivers an all-new Soul for 2014 in an ever-so-slightly more mature version that still manages to keep its youthful Soul soul. College students craving adult independence while still clinging onto their carefree youth will fit this functional hauler perfectly.
2014 Mazda CX-5
With its good looks and even better 2.5-liter four-cylinder engine that makes driving spirited, this compact crossover will be the car of choice for college drivers and their friends.
2014 Subaru Forester
The 2014 Subaru Forester may look only slightly different on the outside, but inside, it's a significantly improved SUV. This all-wheel-drive compact SUV beats competitors on price, fuel economy and performance is a top choice for penny-pinching finance scholars. It's also comfortable and quiet on the road.
2015 Volkswagen Golf
With a lower starting price of $18,815 and more standard equipment, the redesigned 2015 Golf fits the bill for money-conscious students.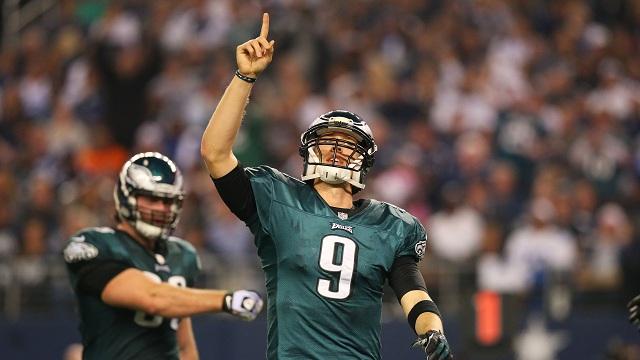 Trading in his helmet and pads for a fake mustache and apron, Nick Foles went incognito, posing as a Courtyard employee. We captured the reaction of fantasy leaguers, who were surprised by the Pro Bowl MVP.