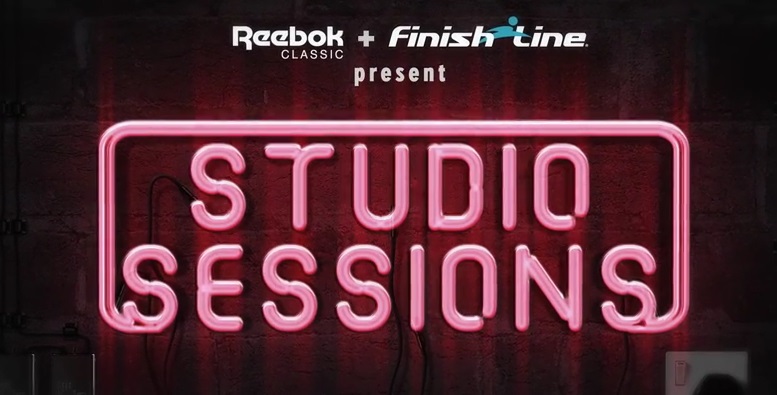 The duo of Reebok Classic and Finish Line partner to bring fans another exclusive look into the lives, styles, and creative processes of some of the world's top musical artists through its new video series entitled "Studio Sessions."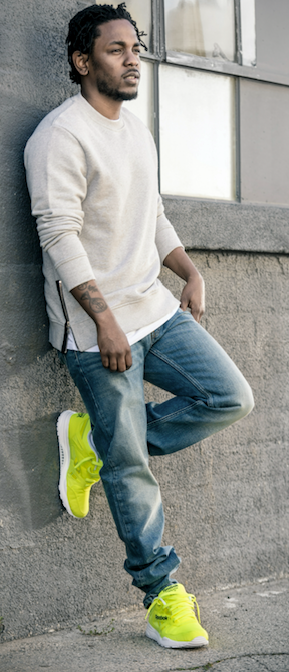 In this second episode of Studio Sessions, Kendrick Lamar sits down with Finish Line reporter, Jacques Slade, in the same studio where he created his latest album, "To Pimp a Butterfly." The two rappers, with a mutual love for classic sneakers, discuss where Kendrick the person—not the rapper—draws his inspiration from. Lamar's answer?
"Life."
Kendrick says that meeting people and taking a nugget of wisdom from each interaction is what keeps him inspired. Musically, Kendrick says he's most inspired by his father and his love of music, which introduced him to the artists from which he'd learn: mostly oldies and gangsta rap.
Stay tuned for future episodes of Studio Sessions with Kendrick Lamar, coming soon.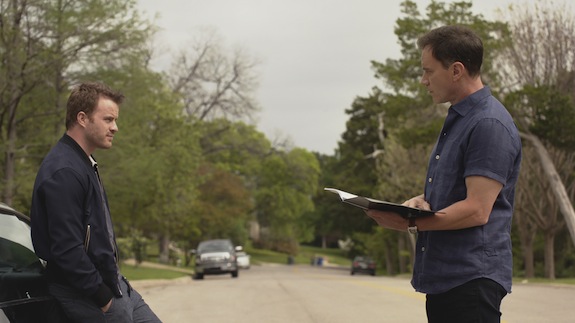 FOX has a new show that looks like it could be really good. It is called "Frankenstein Code." The show is from executive producer/writer Rand Ravich ("Life," "Crisis") and executive producer Howard Gordon ("Homeland," "24"). The new show looks to do a modern reimagining of the Mary Shelley classic, about a man brought back to life by two scientists playing god.
The show looks to be set around seventy-five-year-old Jimmy Pritchard, who is a shell of his former self. A drinker, a womanizer and a father who always put work before family, Pritchard was forced to resign as L.A. County Sheriff for corrupt conduct more than a decade ago. Now, some 15 unkind years later, he is killed when he stumbles upon a robbery at the home of FBI Agent Ducal Pritchard, one of his three children. But death is surprisingly short for Jimmy, who is brought back to life by billionaire tech-genius twins Mary Goodwin and her brother Otto. They are the founders of the social networking empire, Lookinglass.
Resurrected as a younger version of himself, with physical abilities of which he never dreamed, a re-animated Pritchard is given a second chance at life. What will he do with it? Will he seek vengeance against those who killed him? Will he try to repair the damage he did to his family? Will he embrace a new sense of purpose or fall prey to old temptations?
Check out the trailer below.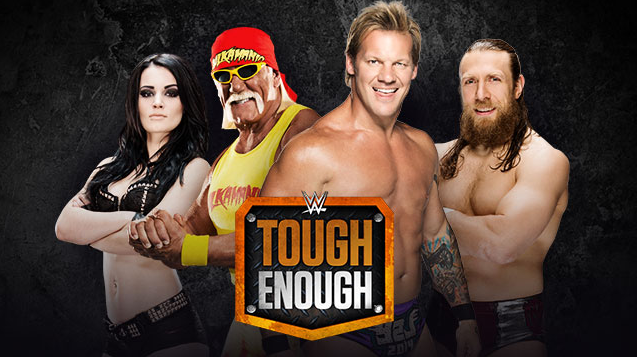 USA Network and WWE announced that WWE Superstar Chris Jericho will be the host of the highly-anticipated series, WWE Tough Enough, and will be joined by a panel of experts comprised of WWE Hall of Famer Hulk Hogan, WWE Superstar Daniel Bryan and WWE Diva Paige. The high-octane reality series premieres LIVE Tuesday, June 23 at 8pm ET/5pm PT on USA Network and around the world.
This season of WWE Tough Enough will combine the can't-miss excitement of live television with reality-show drama, as WWE hopefuls vie for the once-in-a-lifetime opportunity to become the next WWE Superstar or Diva.  Unlike anything on television today, the lightning-fast hour of entertainment and competition will include live results every week, giving fans worldwide the power to decide who stays and who goes the very same night. Each week, one cast member will be eliminated until one man and one woman are considered "Tough Enough," with each earning a one-year, $250,000 WWE contract.
Throughout the competition, the contestants will be trained by WWE Legends Booker T, Billy Gunn and Lita. Contestants will also come face-to-face with WWE icons including WWE Chairman & Chief Executive Officer Vince McMahon; Executive Vice President, Talent, Live Events & Creative, Paul "Triple H" Levesque; Chief Brand Officer Stephanie McMahon; and WWE Superstar John Cena, among others.
"These athletes, each with varying skill sets, will be put through a grueling boot camp that will test their physical, mental and emotional limits in a way that the series hasn't done before," said Jessica Sebastian, Vice President of Unscripted Series, USA Network.  "Each week, their training and experience culminates in a spectacular live event where they will be put in front of their WWE heroes and an audience of fans.  In this reimagined version of WWE TOUGH ENOUGH only the best will survive."
"This season of WWE Tough Enough will be the most innovative, unique and engaging series on television," said Kevin Dunn, WWE Executive Producer. "A live global telecast, real-time voting with immediate results, and unprecedented use of digital and social media during and between telecasts will all lead to a groundbreaking viewing experience.
To date, entrants from 113 countries have submitted videos, which have been viewed more than two million times on YouTube.
On Monday, May 25, the WWE Tough Enough App will be available for free download, giving fans even more opportunity to engage with this cutting-edge reality competition series. Through the App, viewers will receive access to exclusive content, learn more about the contestants, take part in social conversation between live telecasts and vote in real time. Fans around the world can also vote live each week for who stays and who goes via text (U.S. only), on Twitter @WWEToughEnough as well as on the WWE App, WWEToughEnough.com and USANetwork.com.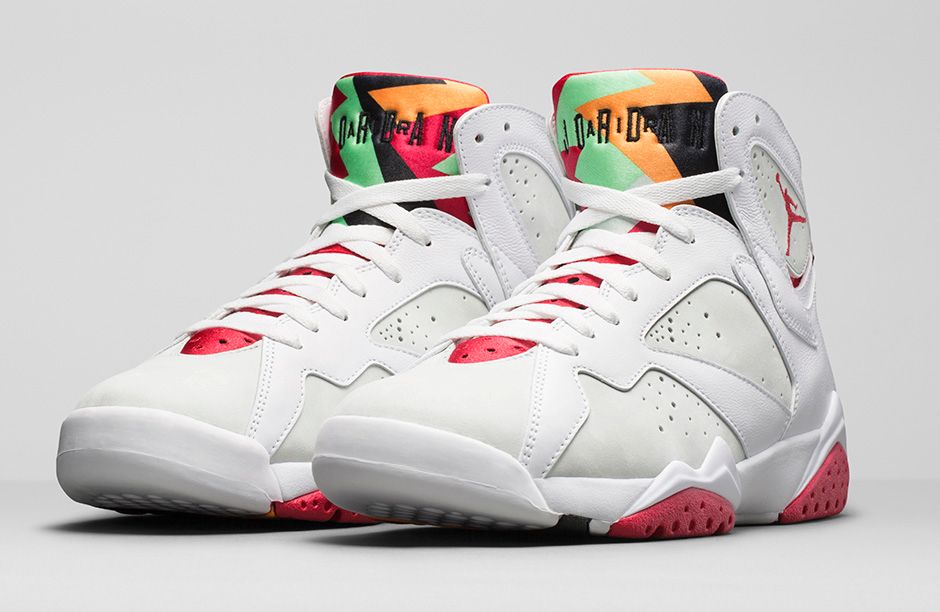 The perfect pairing of Michael Jordan and Bugs Bunny took the world by storm when they teamed together for a Jordan Brand TV commercial in 1992. The two global icons let the world into their friendship, a friendship that has spanned 23 years, six championships and countless threats from the intergalactic cartoon world. The Air Jordan 7 Retro 'Hare' returns in the original colorway from 1992. Get yours May 16 on Nike.com.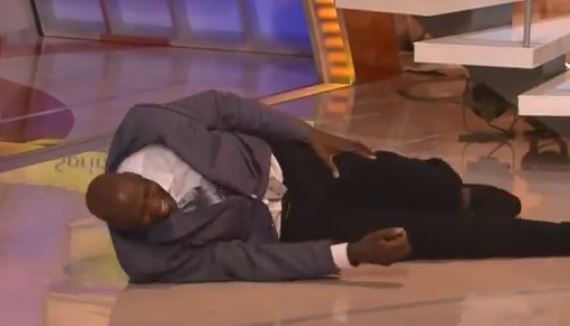 You never know what to expect when you are watching live TV. If you were watching the NBA Playoffs on TNT you were in store to see Shaq take a tumble on the set during the halftime report. Shaq tripped over equipment while he and Kenny Smith were about to go to their big screen to breakdown the plays from the first half. That plan went on hold as Shaq tripped. Shaq kept on blaming Ernie Johnson for the fall.
Shaq then placed a challenge on Twitter to see who could do the best Photoshop work.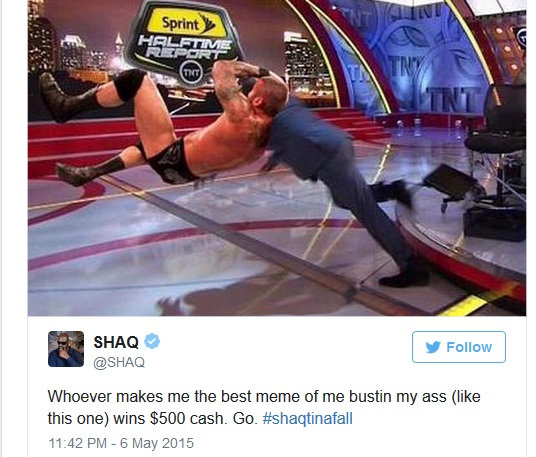 Here is the video in case you haven't seen it yet.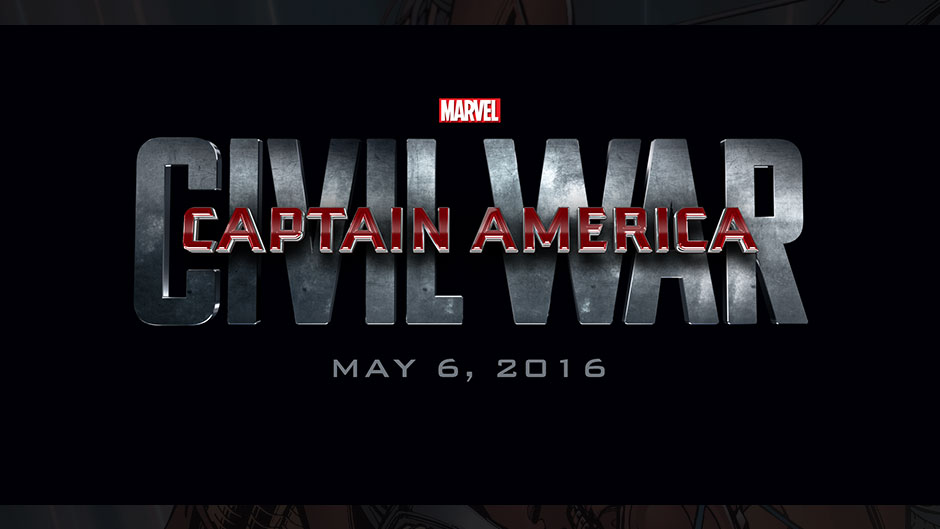 Marvel Studios has commenced principal photography at Pinewood Studios in Atlanta, Georgia on "Captain America: Civil War," the third installment of its Super Hero franchise. The production will shoot on location in Atlanta, Georgia, which serves as the base for the film's production, as well as locations in Germany, Puerto Rico and Iceland.
Set for release in the United States on May 6, 2016, "Captain America: Civil War" is directed by Anthony and Joe Russo from a screenplay by Christopher Markus & Stephen McFeely. The film returns Chris Evans as the iconic Super Hero character Steve Rogers/Captain America along with Robert Downey Jr. as Tony Stark/Iron Man, Scarlett Johansson as Natasha Romanoff/Black Widow, Sebastian Stan as Bucky Barnes/Winter Soldier, Anthony Mackie as Sam Wilson/Falcon, Paul Bettany as The Vision, Jeremy Renner as Clint Barton/Hawkeye, Don Cheadle as Jim Rhodes/War Machine and Elizabeth Olsen as Wanda Maximoff/Scarlet Witch.
After his debut in Marvel's "Ant-Man" on July 17, 2015, Paul will make his first appearance alongside the Avengers as Scott Lang/Ant-Man in "Captain America: Civil War."
The film also includes outstanding additional cast, including Chadwick Boseman as T'Challa/Black Panther, Emily VanCamp as Sharon Carter/Agent 13, Daniel Brühl, Frank Grillo as Brock Rumlow/Crossbones, William Hurt as General Thaddeus "Thunderbolt" Ross and Martin Freeman.
"Captain America: Civil War" picks up where "Avengers: Age of Ultron" left off, as Steve Rogers leads the new team of Avengers in their continued efforts to safeguard humanity. After another international incident involving the Avengers results in collateral damage, political pressure mounts to install a system of accountability and a governing body to determine when to enlist the services of the team. The new status quo fractures the Avengers while they try to protect the world from a new and nefarious villain.
Marvel's "Captain America: Civil War" is produced by Marvel Studios' president, Kevin Feige, with Louis D'Esposito, Alan Fine, Victoria Alonso, Patricia Whitcher, Nate Moore and Stan Lee serving as executive producers.
Based on the Marvel comic character first published in 1941, "Captain America: Civil War " continues the lineage of epic big-screen adventures chronicled in  "Iron Man," "The Incredible Hulk," "Iron Man 2," "Thor," "Captain America: The First Avenger," "The Avengers," "Iron Man 3," "Thor: The Dark World," "Captain America: The Winter Soldier," "Guardians of the Galaxy," "Avengers: Age of Ultron" and the upcoming release schedule, which includes Marvel's "Ant-Man" on July 17, 2015, Marvel's "Doctor Strange," on November 4, 2016, Marvel's "Guardians of the Galaxy 2," on May 5, 2017, and Marvel's "Thor: Ragnarok," on November 3, 2017.
Marvel Studios most recently continued its unprecedented success with the release of "Avengers: Age of Ultron" on May 1, 2015. The film recorded the second biggest opening weekend of all time with a $191.3 million box office. It has also been the #1 release in every country where it has been released.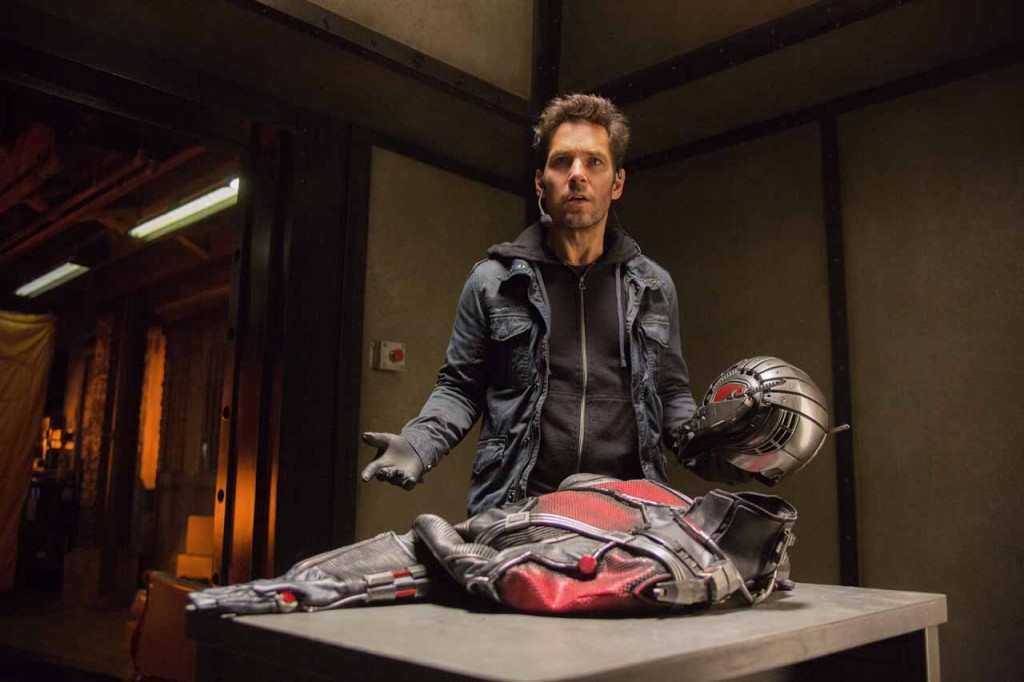 Marvel releases a new poster for the upcoming Ant-Man film. The next evolution of the Marvel Cinematic Universe brings a founding member of The Avengers to the big screen for the first time with Marvel Studios' "Ant-Man." Armed with the astonishing ability to shrink in scale but increase in strength, master thief Scott Lang must embrace his inner hero and help his mentor, Dr. Hank Pym, protect the secret behind his spectacular Ant-Man suit from a new generation of towering threats. Against seemingly insurmountable obstacles, Pym and Lang must plan and pull off a heist that will save the world.
Marvel's "Ant-Man" stars Paul Rudd as Scott Lang aka Ant-Man, Evangeline Lilly as Hope Van Dyne, Corey Stoll as Darren Cross aka Yellowjacket, Bobby Cannavale as Paxton, Michael Peña as Luis, Judy Greer as Maggie, Tip "Ti" Harris as Dave, David Dastmalchian as Kurt, Wood Harris as Gale, Jordi Mollà as Castillo and Michael Douglas as Hank Pym. Directed by Peyton Reed and produced by Kevin Feige, Marvel's "Ant-Man" delivers a high-stakes, tension-filled adventure on July 17, 2015.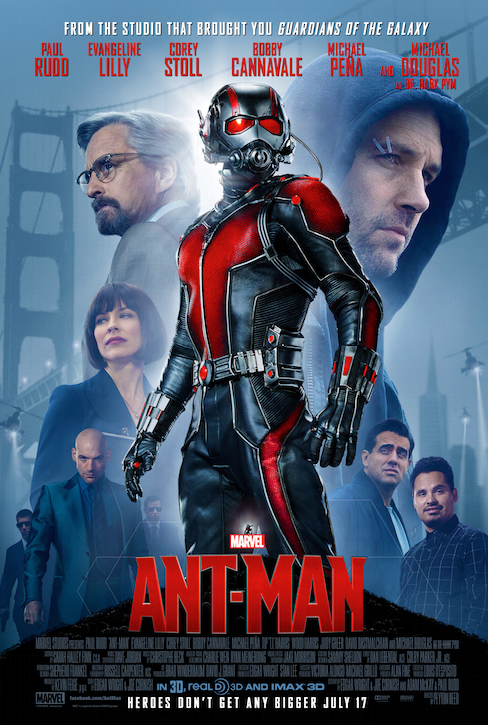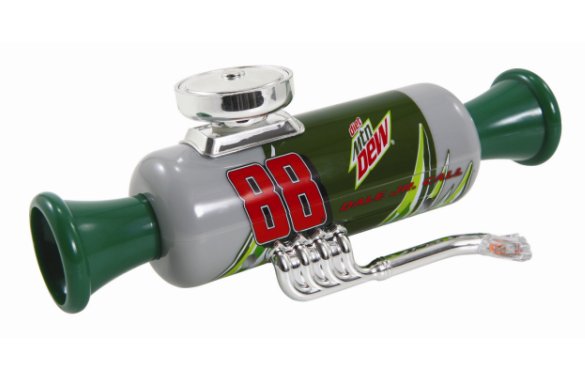 Are you a fan of Dale Earnhardt Jr.? Well now you can get your very own Dale Cal. You have seen this in the Mountain Dew ads with Dale. You see people give it a blow to have Dale Jr. himself come to the rescue. In the most recent ad you see some guys playing paintball. So when your back's against the wall, call for reinforcements. Dale Call to be exact. If you want to purchase your own Dale Call check out Amazon.com.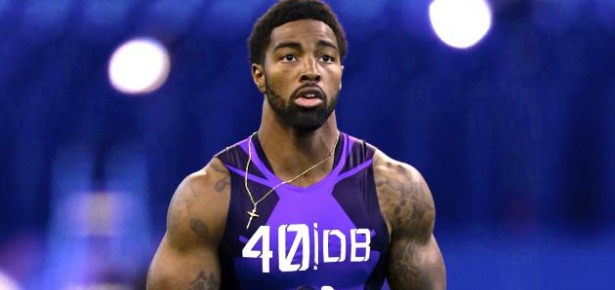 Exactly 256 players heard their names called during the seven rounds of the 2015 NFL Draft. One of those guys was University of Miami (Ohio) cornerback Quinten Rollins, an intriguing prospect that the Packers selected with the 62nd pick overall. Rollins played four years of basketball in college and finished second in school history with 214 career steals. After securing a fifth year of eligibility, Rollins turned his attention to football, a sport he hadn't played since high school.
The results were pretty impressive. Playing in just one season, Rollins racked up 72 tackles and seven interceptions in 12 games. That single season performance earned him MAC Defensive Player of the Year honors. He was invited to the Senior Bowl and kept things rolling, securing an interception in that game as well.
By all accounts, Rollins just knows how to get after it. He's the only basketball player in Miami history to register two 7-steal games. His ball-hawking skills are unquestioned. He was a turnover machine on the football field and the guy likes to tackle, too. He may not have years of experience under his belt, but the dude's a proven athlete who has shown that he can get results. I got a chance to chat with Rollins a couple weeks before the draft.
So what made Rollins go back to football?
"It was the right move," he said. "I thought about playing football out of high school. I was playing both basketball and football, but basketball is the path that I chose for education purposes. It was my first opportunity to get to college. My first scholarship offer my junior year. I always knew that I would get back into football. It was just a matter of when and where. I thought about it after my sophomore year, but it didn't happen. Then my senior year came around and I got an opportunity for a fifth year, and I just took a chance. I decided to sit down and meet with Coach Martin. I was in on a trial basis for spring ball. He gave me the opportunity to come out and earn a scholarship, and that's what I did."
I had read that Rollins considered playing basketball overseas, but ultimately, that idea didn't appeal to him.
"Well, I'm a father. I had already been away from my daughter, being away at college with a 24-7 demanding schedule as far as academics and athletics go. I just didn't want to go that far away from her. I felt like it would be better for me to stay over here in the US and get back into football. It was just a matter of when and where, and it just happened to work out perfect."
Rollins is working with Speed Stick on their #DefyTheDoubt campaign. The experience of going from a student athlete to a professional with corporate sponsors supporting you as you make the leap to the next level has got to be a trip, right?
"It's great," Rollins said. "I'm blessed that Speed Stick gave me the opportunity to share my journey up until this point. Hopefully it continues to get even better as I continue to grow as a person and as an athlete. It's definitely surreal to get opportunity to work with these guys like Speed Stick to get these types of endorsements. But at the end of the day, it still matters what you do and how you represent yourself as a person and as an athlete. I still have a lot of work to do, but it's definitely been a blessing that they've allowed me to share my story and my journey. Hopefully, like I said, it continues to keep getting better."
When tight ends like Tony Gonzalez, Jimmy Graham or Antonio Gates make plays in the NFL, there seems to be some sort of rule that an announcer must always reference the fact that they played basketball. Seriously, has Jimmy Graham ever caught a touchdown without an announcer mentioning the phrase "former basketball player?" It doesn't happen. It gets mentioned every single time the guy scores. And he's scored 51 touchdowns in five NFL seasons. This only seems to apply to offensive players though. I asked Rollins what skills he honed on the court that could make him a defensive difference-maker on the football field.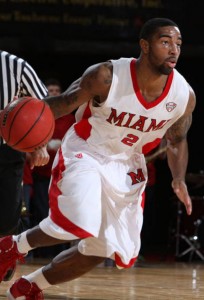 "Man-to-man defense in basketball," Rollins said. "That helps me tremendously in man-to-man coverage on the football field as far as my feet go. In basketball, it's all about your feet. Sliding and moving your feet. It's the same in football, but in the NFL you can't put your hands on a guy past five yards. So that's definitely been one of the most vital things. And then as far as end zone coverage and being point guard, you got to see the whole floor. That's allowed me, in end zone coverage, to open up and get back to my natural instincts of being a point guard and seeing everything that's going on and see the big picture. And anticipation. As a point guard, you got to always be a play ahead. It helps in football, too. I can anticipate things and just see it happen before it does happen. Also, having that next play mentality. As a point guard, you're going to make mistakes. You're going to have turnovers. You're going to have bad plays. But just like in football, you might get beat on a catch, but you got to have that next play mentality. You can't have your head down, because it's most likely going to come right back at you so you got to be prepared for it."
Some scouts have projected Rollins as a safety in the NFL. Does he have a position preference for the next level?
"I really don't care where I play at" he said, "whether it be nickel, outside, inside, back end safety. I'm just ready to get somewhere, learn the system and get going."
So why defense? Rollins played running back at Wilmington High School in Ohio. He had a chance to play running back in college as well, but Rollins chose defense because of the upside potential at the professional level.
"When I gave coach Martin my film," Rollins said, "he obviously saw me at running back in high school. He gave me the option, when we sat down and met, he said you can play offense or you can chose defense. After going over the pros and cons for each, I felt defense was going to be better, especially for longevity purposes. Running backs really don't play that long in the NFL, as opposed to corners. With my size and my athletic ability, I chose the more elite position. It's valued more. So I figured that was the best route for me to go."
Smart move, especially with his existing skill set. Big ballin' tight ends who have size, can get separation and handle the ball in the paint/endzone have certainly become a thing in the NFL. But this could be another trend worth watching. The Packers took Rollins in the second round this year, but last season they selected Baylor CB Demetri Goodson in the sixth. Goodson was also a point guard who didn't have a ton of football experience in college (he played basketball at Gonzaga). The emergence of highly athletic, ball-hawkish point guards in the secondary is worth monitoring. Especially when these top-flight athletes are making the conscience business decision to apply their skills at a premium position that tends to attract big money.
Basketball and football are obviously different. Sure, the similarities help a guy like Rollins, but he appreciates the differences as well.
"I love the way teams bond together, but that's what was different. With basketball, we were a very close team, but you look at the work that a football team puts in, it's totally different. Like how you can get a hundred guys all on the same page, working hard and everything. There's just something about that that's special," he said.
At the end of the day, Rollins just loves to make plays. And big plays can be a lot bigger on the football field than on the basketball court.
"In basketball, there's a lot of possessions. In football, the possessions are limited. So any time you get the opportunity to make a game-changing play to impact the game in a vital way," he said, "it's something special."
Talking with Rollins, it's clear that he loves football.
"Everything that comes with the game, I enjoy," Rollins said. "I actually didn't realize I missed it that much until I got back out there on the field again. I mean, there's nothing like Friday night lights, obviously, but Saturdays are special, too. And I'm looking forward to see what Sundays are like."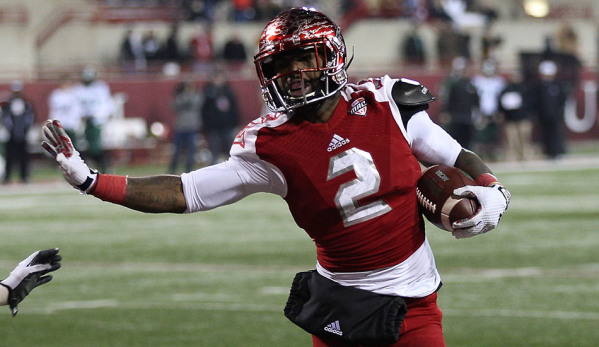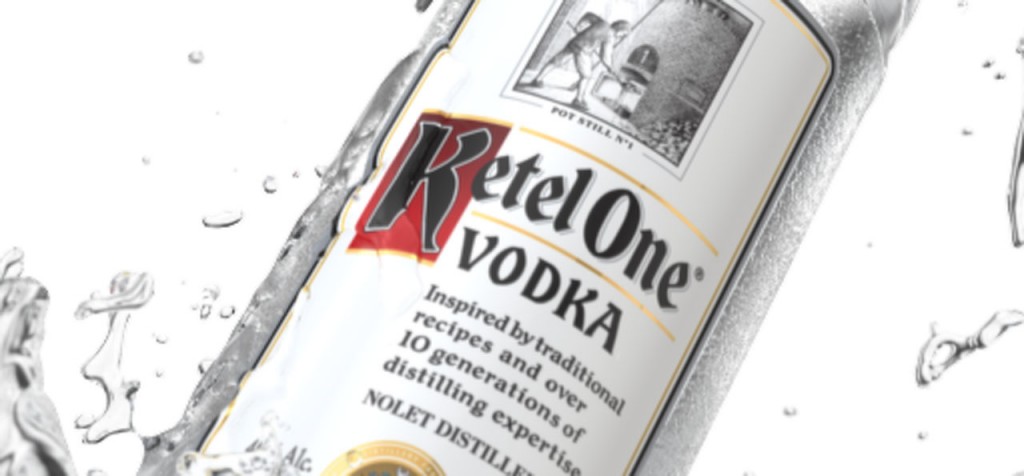 We are now in the month of May. The weather is fantastic. We all have the urge to go outside and grill something. I have known a few friends in the past to have grilled their bacon for their breakfast to just enjoy the morning outside. Yes, it is that nice out even when the sun is rising.
While you are outside grilling your dinner you may want to grill some limes as well. The reason why is that I created a very refreshing drink recipe courtesy of the good folks at Ketel One Vodka. They gave me a bottle of their famous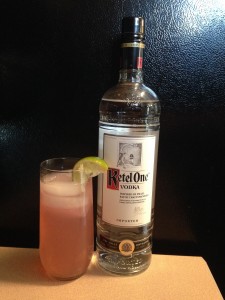 vodka as well as an outstanding grilling kit. They must have known I needed any help that I can get when it comes to grilling.
I was asked to create a cocktail for the spring and summer months. I created the Grilled Lemon and Limeade. It is perfect of Cinco De Mayo parties or anytime you are looking for drink to go with a BBQ. Below is the drink recipe. Here is to a very fun spring and summer!
Ingredients:
• 1.5 ounces of Ketel One Vodka
• 2.5 ounces of Raspberry Lemonade
• 1.5 ounces of Lemon – Lime Seltzer
• Lime halved
• Ice
Directions:
Place limes on grill, cut side down, and cook until browned, about 5 minutes. Remove from grill. Next in a regular 8 ounce glass add a few ice cubes. Pour in the Ketel One Vodka, raspberry lemonade, and lemon and lime seltzer. Mix ingredients. Finally add one grilled lime into the cocktail.
As always please enjoy Ketel One vodka responsibly. For more great cocktail recipes go to the Bar.com