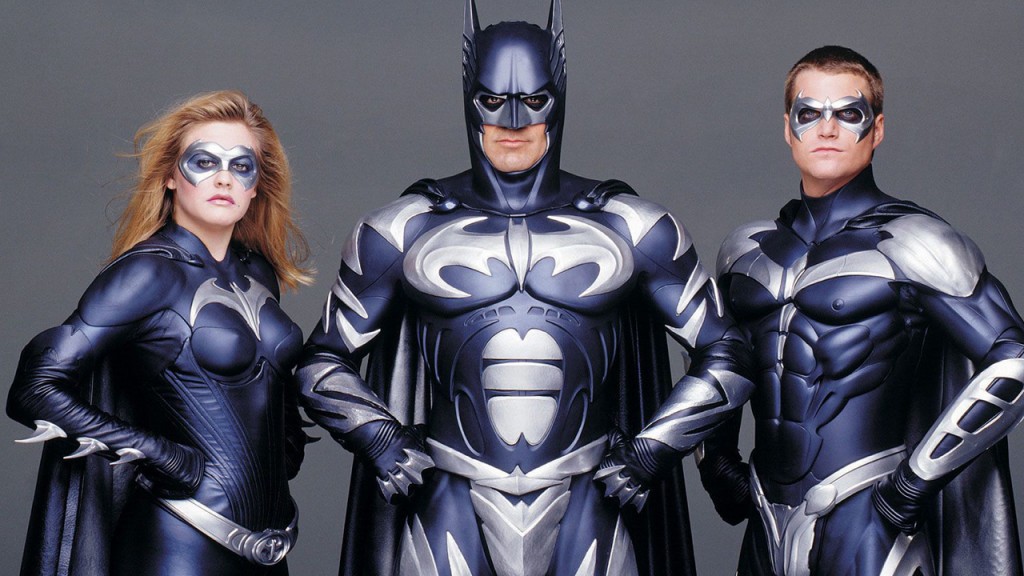 With recent hit films like "Avengers," "Guardians of the Galaxy," and "Ant-Man" we have come to take comic book films for granted. The good folks at i09 have put together the most cringe-worthy scenes in comic book movie history. You can check out their complete list by clicking here! We also put the video they made below. Check out some of the saddest moments from the super hero films.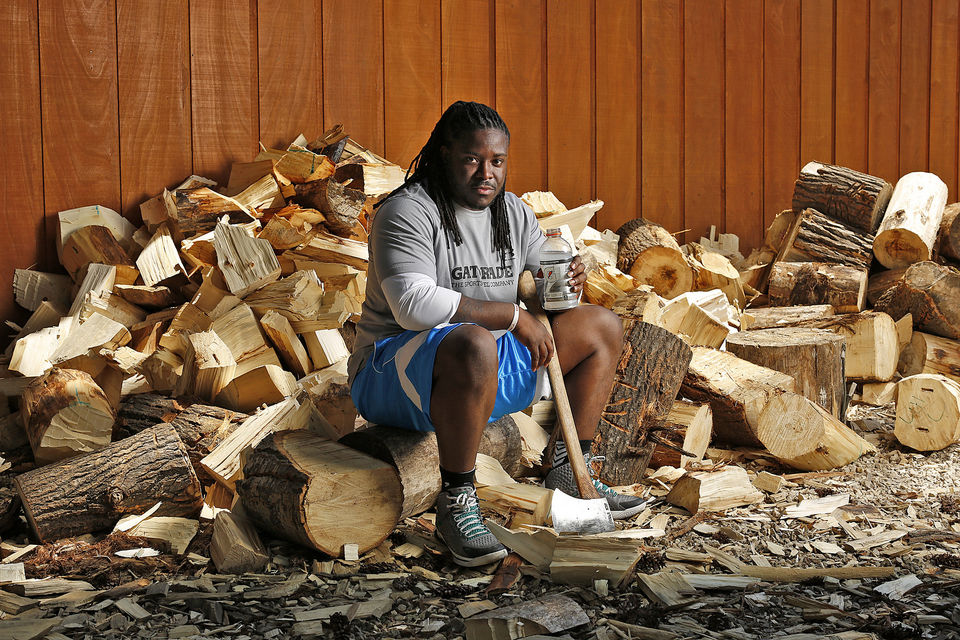 Eddie Lacy took a break from training camp and tried his hand in the sport of lumberjacking. He got some help from competitive lumberjacks Shana Verstegen and Cassidy Scheer at the Paul Bunyan Northwood's Lumberjack Show in Wisconsin Dells, Wisconsin. Lacy did some pole climbing, the two-man cross cut saw, and axe throwing.
This was part of the Gatorade Beat the Heat program, which aims to educate athletes on the importance of heat safety and staying hydrated during the hot summer months. Not only is Lacy now equipped with a new skill set, but he also learned firsthand that lumberjack athletes compete in similar conditions as football players – outside in the hot and humid weather, while losing a lot of sweat during training and competition.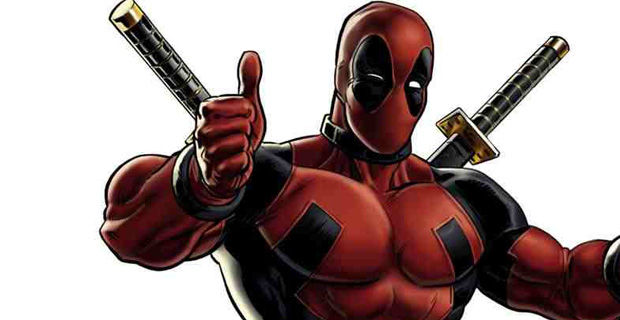 I wasn't at the Comic Con in San Diego so I couldn't watch was Deadpool trailer that those who attended could. All the footage from the internet was blurry and was taken down faster then the enemies in this movie. Today you and I can now see it. It is awesome. The movie is rated R and they even poke fun at the Green Lantern movie.
Based upon Marvel Comics' most unconventional anti-hero, DEADPOOL tells the origin story of former Special Forces operative turned mercenary Wade Wilson, who after being subjected to a rogue experiment that leaves him with accelerated healing powers, adopts the alter ego Deadpool. Armed with his new abilities and a dark, twisted sense of humor, Deadpool hunts down the man who nearly destroyed his life.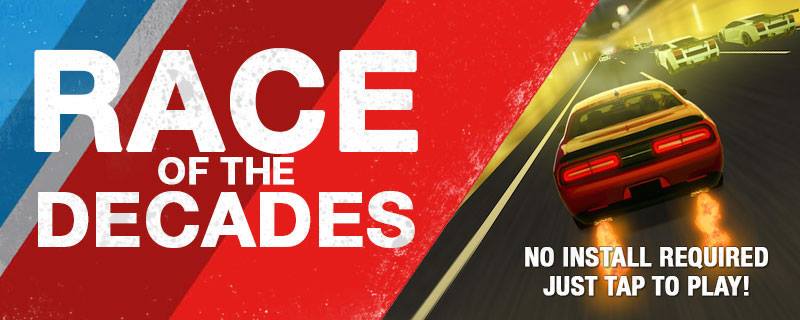 Valvoline just made your day a bit better with the Race of the Decades game. You get to drive along some of the famous American highways in cars spanning more than a century of automotive innovation. You start out in a Model T and go all the way up to modern sports cars. You will find a lot of different highways as you steer clear of roadblocks and other vehicles, and collect Valvoline powerups to fuel your journey to victory. I will warn you the game is a bit addicting. Make sure you challenge your friends and share your high scores on your social channels.
To play CLICK HERE!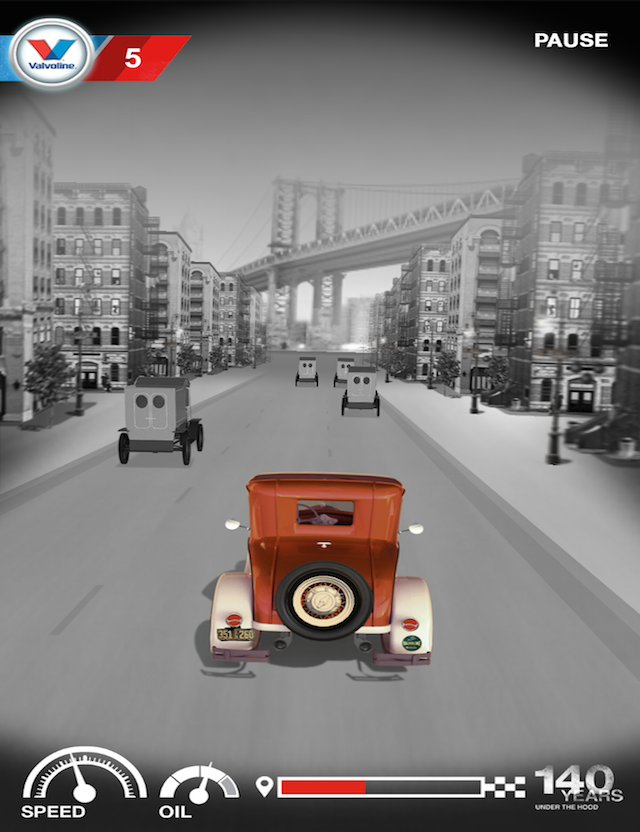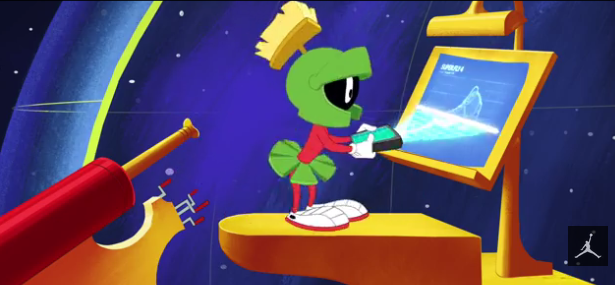 Marvin the Martian for some reason wants to challenge Blake Griffin to a dunk off. Marvin probably has not seen Blake in action since he is testing one of the NBA's best. It could be that Marvin wants a pair of Jordan Super.Fly 4 that Blake rocks from the Jordan Brand. So who won? Check out the video below to find out.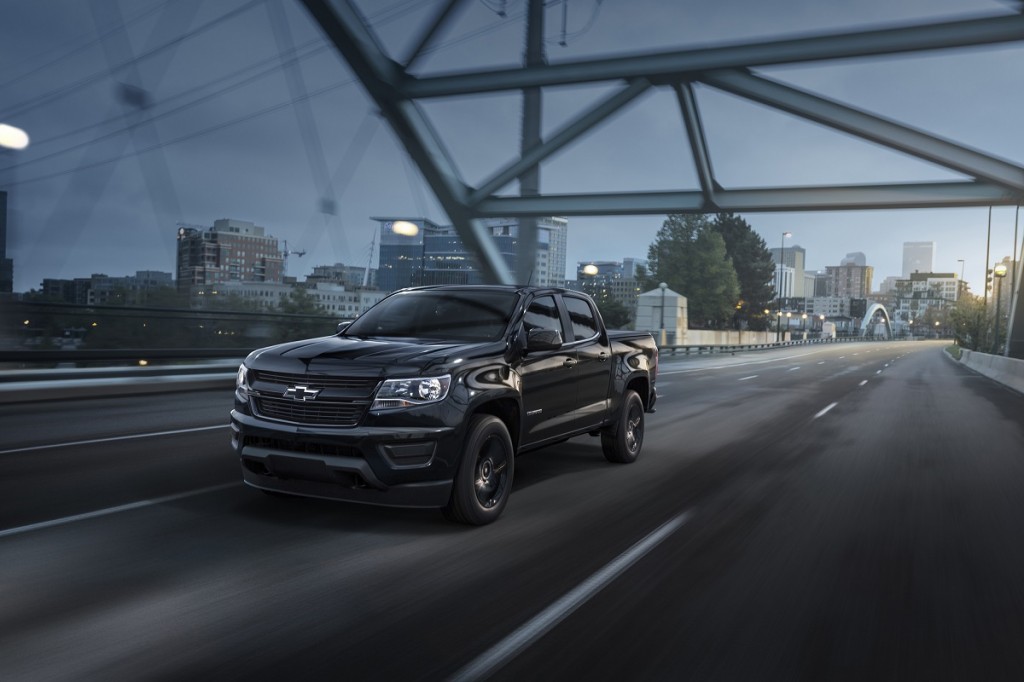 Chevrolet has a truck for you whether you are going on the street or on the trail. If you are in the market for a new ride you might want to check out either the 2016 Chevrolet Colorado's Midnight Edition or Z71 Trail Boss.  The special editions will be in Chevrolet dealerships this fall, with distinctly tailored appearances that blend custom design cues with Colorado's popular options and accessories. The Midnight Edition evokes the aesthetic of an urban tuner vehicle, while the Z71 Trail Boss is designed for terrain where the pavement ends.
"These are aggressive editions of one of the country's hottest-selling truck, demonstrating the personalization that's possible with Chevrolet accessories, whether it's for the street, trail or both," said Tony Johnson, Director, Truck Strategy. "As the Colorado continues to win over new customers, the new Midnight Edition and Z71 Trail Boss give them more choices and build on segment-leading capabilities and efficiency."
Colorado Midnight Edition
Echoing the blacked-out design theme introduced on the popular Silverado Midnight Edition, the 2016 Colorado Midnight Edition casts an imposing stance. Offered exclusively in black, additional exterior details such as the grille, the bowtie emblem and the 18-inch aluminum wheels are also finished in black.  Additional content includes a spray-on bedliner and soft, folding tonneau cover – both in black, of course – and Chevrolet-logo sill plates.
The Colorado Midnight Edition is available on LT models with the extended and crew cab bodies, in 2WD or 4WD, and with the 2.5L and 3.6L engines. It will also be available with the all-new 2.8L Duramax turbo-diesel engine.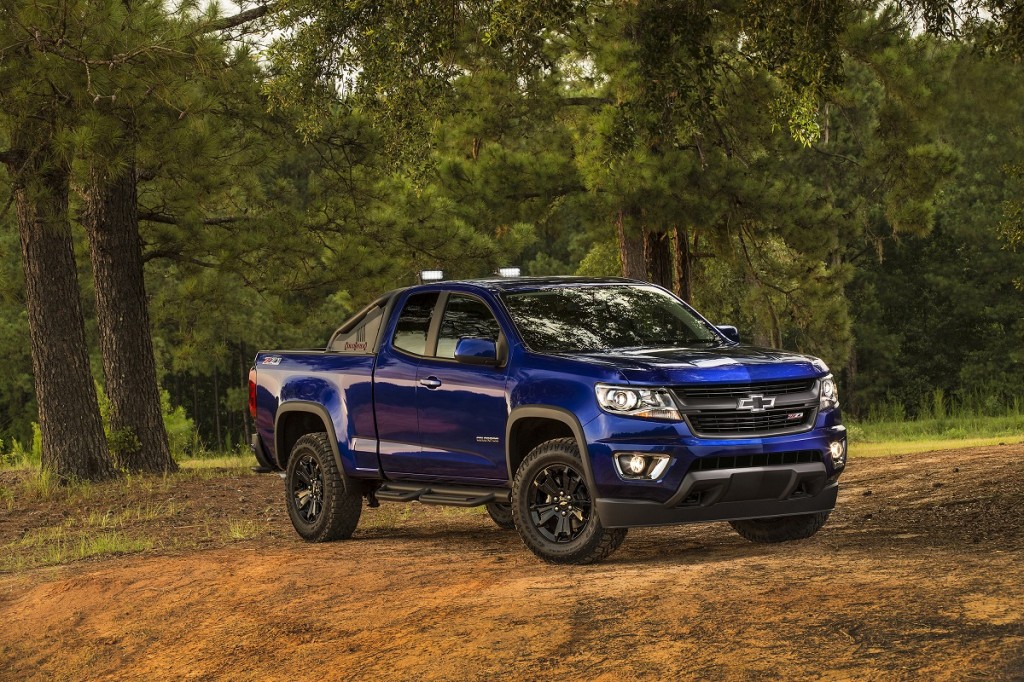 Colorado Z71 Trail Boss
The 2016 Colorado Z71 Trail Boss builds on the capability of Chevrolet's Z71 off-road truck suspension package with more aggressive tires and off-road-inspired appearance enhancements.
An all-new sport bar with LED trail lighting makes the new edition of the Trail Boss instantly identifiable. It's complemented by black-finished 17-inch aluminum wheels matched with aggressive Goodyear Wrangler DuraTec® 265/65R17 all-terrain tires, bold fender flares and tubular assist steps. It also features a black bowtie grille emblem and a spray-on bedliner, and a set of all-weather floor mats inside the truck.
The Colorado Z71 Trail Boss is available on Z71 models with the extended and crew cab bodies, and in 2WD or 4WD. Like the Midnight Edition, it will also be available with the 2.5L and 3.6L engines, as well as the 2.8L Duramax diesel.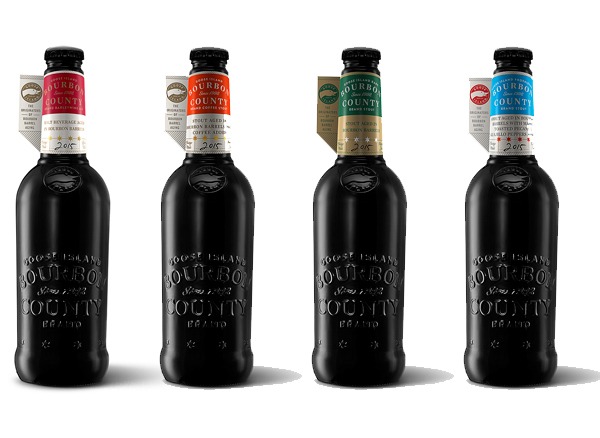 The good folks over Goose Island Beer Company, who are the pioneers of bourbon barrel aged beer are lettings us now what is in store for the end of 2015. There are six variants with a new bottle design of the award-winning Bourbon County Brand Stout that will once again hit shelves of select retailers on Black Friday, on a limited basis.
The 2015 Variants are:
Bourbon County Brand Stout: The Original. Its nose is an intense mix of charred oak, chocolate, vanilla, caramel and smoke. One sip has more flavor than an average case of beer. Available nationwide.
Bourbon County Brand Coffee Stout: Everyday Goose Island smells Intelligentsia's coffee roasting next to the brewery. This world class roaster puts the same craftsmanship into their coffee as Goose Island does with its beer. Each year this excellent coffee stout is made with a different bean variety, chosen in collaboration with our brewers and Intelligentsia's experts. With the change in coffee comes a change in the flavor profile, making each release truly unique from the previous years. The 2015 incarnation features Intelligentsia Los Delirios coffee from Nicaragua. Available nationwide in limited quantities.
Bourbon County Brand Barleywine: Aged in the third-use barrels that were once home to Kentucky bourbon and then the renowned Bourbon County Stout, this traditional English-style barleywine possess the subtlety of flavor that only comes from a barrel that's gone through many seasons of ritual care. The intricacies of the previous barrel denizens – oak, charcoal, hints of tobacco and vanilla, and that signature bourbon heat – are all present in this beer. Hearty and complex, Bourbon County Brand Barleywine is a titan and a timeline; a bold, flavorful journey through the craft of barrel aging. Available nationwide in limited quantities.
Bourbon County Brand Regal Rye Stout: Stout aged in rye whiskey barrels with blackberries, Luxardo candied cherries, fresh sour cherries and sea salt. Developed by the team of Goose Island brewers, this year's recipe was especially collaborative. The brewers submitted recipes, held a roundtable discussion dissecting each and in the end landed on Bourbon County Brand Regal Rye Stout. Available nationwide in limited quantities.
Proprietor's Bourbon County Brand Stout: The third annual release of Proprietor's is aged in bourbon barrels and features maple, toasted pecans and guajillo peppers and is the brain child of female brewery, Di Rodriguez. This variant is meant to show Goose Island's immense gratitude to their neighbors in Chicago – the loyal and adventurous fans whose support helped bring Bourbon County Brand Stout to towering new heights. Each year this release will differ from the previous year; a special variant created for Chicago and unique to the year it was released. Available only in Chicago.
Goose Island Rare Bourbon County Brand Stout: Back in 1979 the folks at Heaven Hill Distilleries filled a handful of new freshly charred American white oak barrels with some of their finest whiskey. It is rare for Bourbon to age in barrels for more than twenty-three years. But these barrels patiently sat for over thirty years. The extra years developed a distinct and complex character that makes them truly one-of-a kind. We filled those barrels with Bourbon County Brand Stout, and then stored them away in our Chicago Barrel House to age for two more years. With these rare barrels from our friends at Heaven Hill we believe this is one of the finest beers we have ever produced. This is Goose Island Rare Bourbon County Brand Stout for 2015.
In 1992, Goose Island pioneered bourbon barrel aged beer, paving the way for an entirely new category in the beer industry. This year, in addition to debuting six variants, including Rare, Goose Island's in-house production team will release a short video series on the iconic beer brand called 'Grit & Grain'.
The nine part Grit & Grain video series follows the full story of our iconic and highly coveted Bourbon County Brand Stout. From the loggers that down the trees used to make bourbon barrel staves, to the distillers themselves, the series will reveal a unique cast of characters and locations while informing viewers on what it really takes to make Bourbon County Brand Stout ready by Black Friday.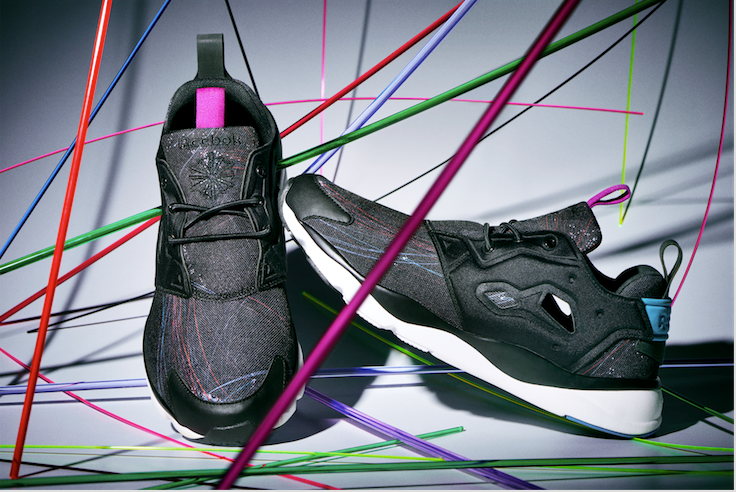 Need a new pair of kicks for the summer? Why not look to Reebok for some help? From the streets of New York to the sandy beaches lining the coast, the location may change but one thing stays the same – you're never done packing without your Furylite Jetsetters. A staple whether you're trekking through the urban jungle or commandeering a crowded boardwalk, make sure you always standout in style with the newest Reebok Furylite Jetsetter looks.
Descended from the iconic Reebok Insta Pump Fury, this fashion-forward sneaker combines cutting edge looks with incredible comfort. Grab your pair of the Furylite Jetsetter, available now, at FinishLine.com, Jimmy Jazz, Eastbay, and Reebok.com for $75.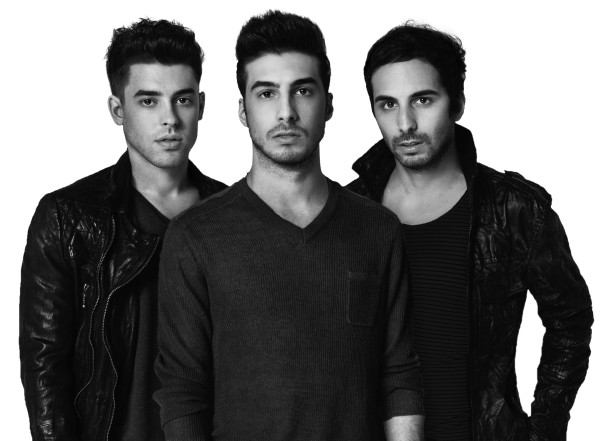 As the summer rolls on Budweiser continues to celebrate America with their concerts in different landmarks around the country. The Monument Series at the Statue of Liberty was a night to remember. Now Budweiser looks to continue the trend with a private concert featuring CASH CASH, E-40 and DAY WAVE on August 15 to be held at Crissy Field underneath the Golden Gate Bridge in San Francisco. As the second event of this concert series, Budweiser is creating another monumental music moment ahead of its Made In America festival in Philadelphia this Labor Day Weekend.
Held at another iconic American national park as a prelude to the BMIA Festival, this concert raises awareness for the Find Your Park movement, celebrating the centennial anniversary of the National Park Service and Budweiser's Partnership with National Park Foundation. Budweiser announced its partnership with the National Park Foundation (NPF) in April with the roll out of limited edition patriotic packaging featuring the iconic silhouette of Lady Liberty.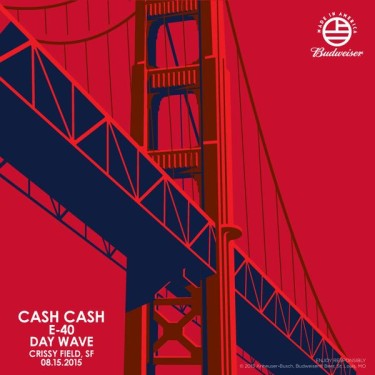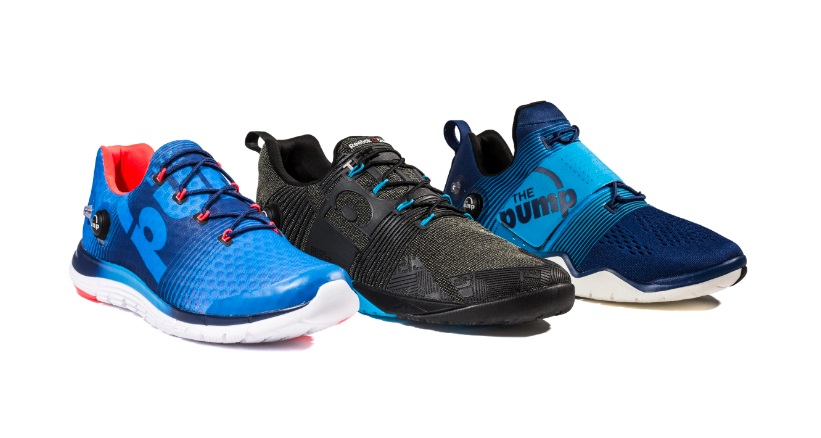 JJ Watt and Ronda Rousey are both dominate in their respective sports. Some of their success is due to their physical gifts and tenacity on the field and in the ring. Another reason for their dominance and all the accolades that they have attained is because of their training.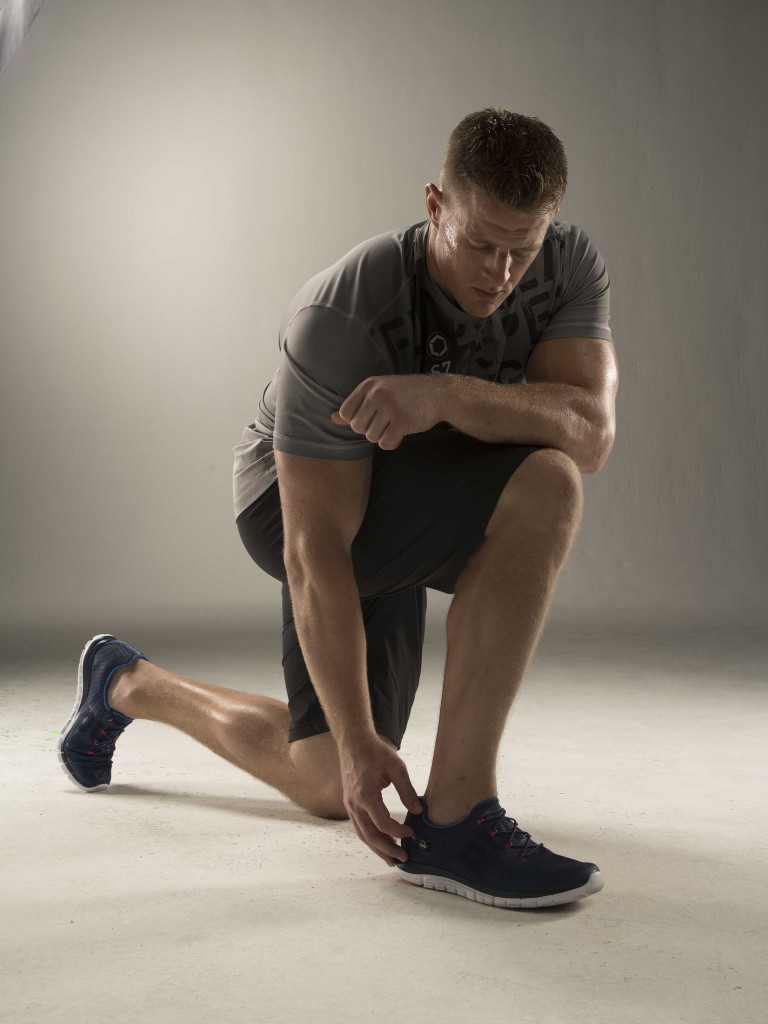 Today JJ Watt unveiled his first ad campaign with Reebok, after announcing a partnership with the brand in April. In the video below that launches on August 1, Watt stars with Rousey looking to empower others to take a "Deep Breath" and ignite the fire within to get through the toughest of your workout.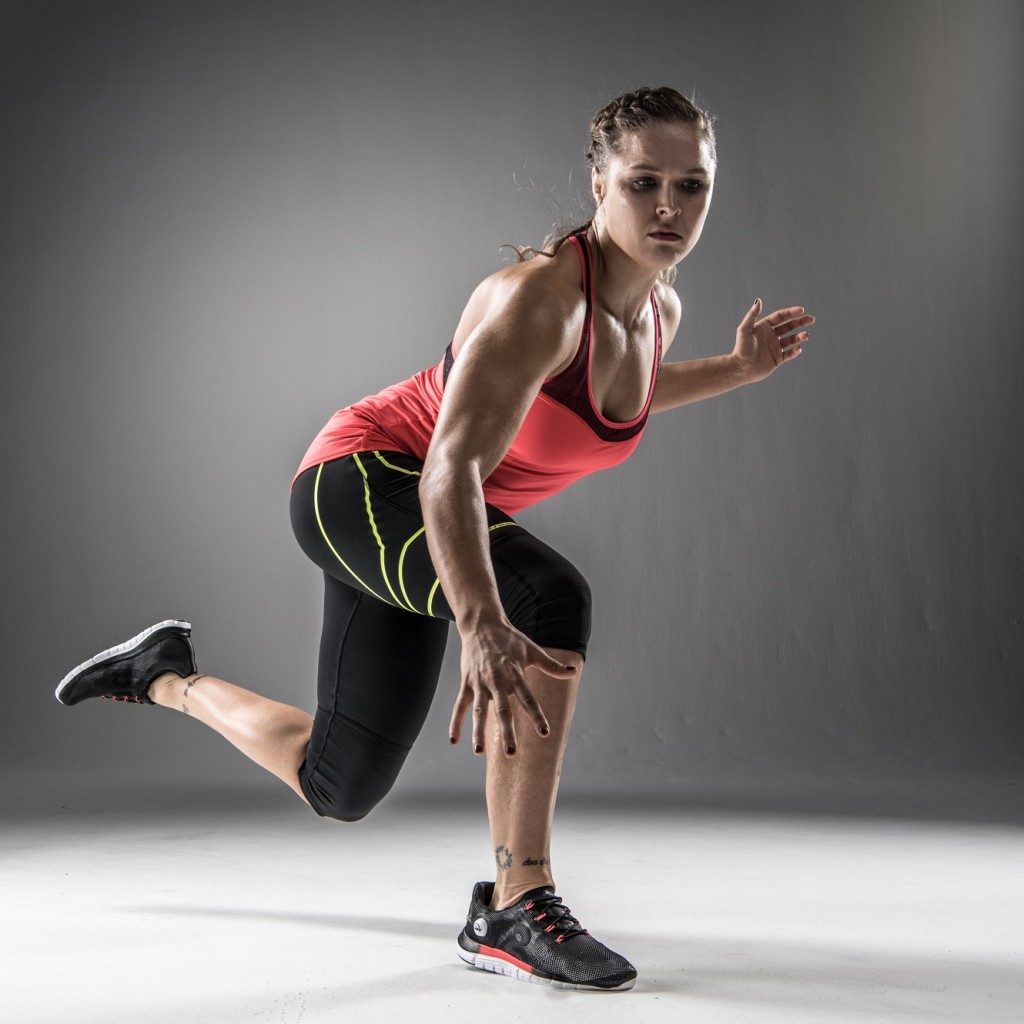 To help JJ and Ronda take fitness and training to the next level they use the new ZPump Fusion running sneakers, available for purchase at Reebok.com and Finish Line locations.