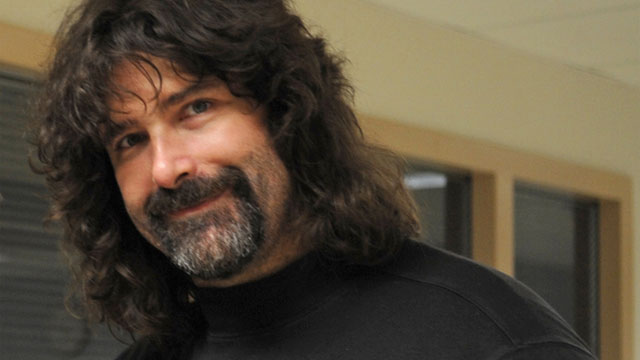 Sunday, March 15th Levity Live Comedy Club in West Nyack, NY welcomes WWE's Hardcore Legend, Mick Foley. The 3-time WWE champion and 2-time New York Times #1 best-selling author has a one-man stage show called "Hardcore Legend: An Evening with Mick Foley." In this show Foley tells his incredible stories of is time in the WWE using humor and intensity.
Mick has took his show worldwide with glowing praise where ever he goes. Best-selling author Paul O'Brien, writing for The Layfield Report wrote, "He always leaves them laughing. Laughing, standing at the end and always wanting more." Even the decidedly non-wrestling publication Broadway Babies mused "If you're interested at all in wrestling, you'll love it; if you're not, you'll like it."
Mick got the nickname "The Hardcore Legend" for his uncanny trait of taking punishment in some of the most dramatic matches in sports-entertainment history. No matter if he was Cactus Jack, Mankind, or as Mick he made the WWE fans always walk away amazed from his performance.
One of Foley's most epic and brutal battle was with The Undertaker in 1998's "Hell in a Cell" match, during which he was knocked unconscious after falls both off of and through the 16 foot Cell structure. Foley finished the match – with one of his front teeth lodged in his nose.
Mick wrote his autobiography of 700 pages all on notebook paper, which was later turned into "Have a Nice Day." That book became number one on the New York Times best-seller list in October 1999. The book remained on the Times list for twenty six weeks. In 2001 Mick wrote "Foley is Good" and was on The New York Times list as well. Foley has published a total of ten books; four memoirs, four children's books, and two novels.
I had the great pleasure of talking with Mick about his tour and WWE days. To listen to the interview click here!
For more info on Mick's tour check out his website, http://www.realmickfoley.com/
If you are in the New York are stop by Levity Live Comedy Club in West Nyack, NY on March 15th. Showtime is at 7:00PM and tickets are $27 each. For more info visit levitylive.com.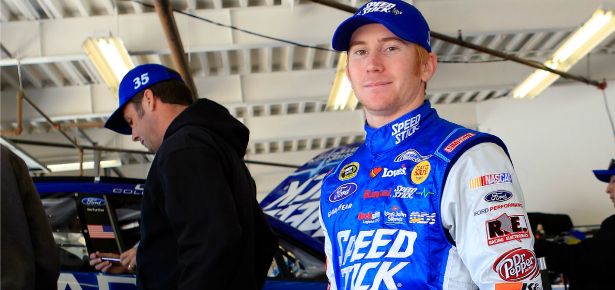 I'm not going to pretend to know Cole Whitt. I mean, how can you really get to know someone after two interviews and a weekend in Daytona? But I think I got a good read on the guy, and if I could use one phrase to describe him, I'd say that he's approachably focused.
He's equal parts humble and hungry. Whitt doesn't carry himself like a superstar race car diva. He's got work to put in and he welcomes that work. That doesn't mean he won't flash a big, genuine smile when meeting a fan or take time to answer silly questions from bloggers like me.
When you meet Cole, you sense quickly that he's a private guy. Not a limelight seeker by any stretch. He prefers CrossFit and the outdoors to press rooms and podiums. Behind this surface of shyness, though, there's a big heart and a ferocious sense of purpose. You don't earn a nickname like the Ginger Lion by being a pansy.
It should be noted, that racing ain't easy, man. Especially if you want to compete in the NASCAR Sprint Cup Series, the nation's highest stock car division. It's a taxing endeavor all around. You need financial backing from your teams and sponsors, and soul support from your family and crew. On a weekly basis, you have to overcome the physical rigors of driving hundreds of miles with inches separating you from disaster. Then there's mental prep required to get your head right before, during and after competition.
This is some seriously stressful stuff, but the stakes are high, my friend. This year's Daytona 500 had a purse of over $18 million. That's a lot of coin for 43 drivers to chase in one day.
Thanks to our friends at Speed Stick, we were able to follow Cole Whitt's full experience of the 2015 Daytona 500. Join us for a moment as we step into his racing shoes…
Imagine you're a pocket-sized, 23-year-old professional driver entering your second full season in the NASCAR Sprint Cup Series. You're a full-blown ginger and your height and weight aren't listed on your NASCAR profile. The biggest expectations you have come from within. You're confident, because you've been racing for more than half your life. There's doubters all around, but not in your inner circle.
Your first season had its set of challenges. Your car got jacked up during practice at the Daytona 500 and there was no backup car available. Your team rallied to make repairs, just to get you into qualifying. With no guarantee that you'd even compete, you make up eight spots on the final five laps of your Budweiser Duel to secure entry in the 2014 Daytona 500.
You showed a ton of promise in your first full Sprint Cup season. You finished better than you qualified in three of every four races you entered. You created some rookie of the year buzz and things looked promising.
With little warning, your racing team shuts down operations in April. You switch teams to close the year out and it's unclear who'll have a spot for you next season. Shoulder surgery that cuts into your offseason prep, but at least you secured a spot a new team. With your second season set to begin, you find yourself back in Daytona needing to fight your way in again.
This is where the Ginger Lion stood, right before the Budweiser Duels. Running in the #35 car for Front Row Motorsports, Cole Whitt was on the outside looking in and needed a good showing to earn a spot in the Great American Race. It's #DefyTheDoubt time for damn sure.
"I told all the guys, it's like, everything kinda rides on the 500," Whitt said after qualifying. "If we can get into the 500, from there, the pressure is a little bit off. We still got a lot of work to do for sure, don't get me wrong. But missing this race could turn the whole career to the wrong side. It could make it pretty hard to get through the season."
So, no pressure, right?
"I've been through this situation more times than I want to be. Last year was very stressful and this year was just as stressful. As far as I was concerned, we had to run top 15. And we did."
Whitt's strong finish in the Budweiser Duels meant that he punched his ticket into Daytona to start the 2015 season.
"To be able to lock ourselves in and get all three cars in and push Front Row down the right path, it's going to be awesome. I look forward to see what we can do this year."
Speed Stick gave us the opportunity to follow Whitt and his #DefyTheDoubt attitude around Daytona for an important weekend in his young career. Here's the beat and video we put together to chronicle the experience:
November Update
The folks at Speed Stick shared this sweet video chronicling our boy Cole Whitt's complete sophomore season in NASCAR. Check it out: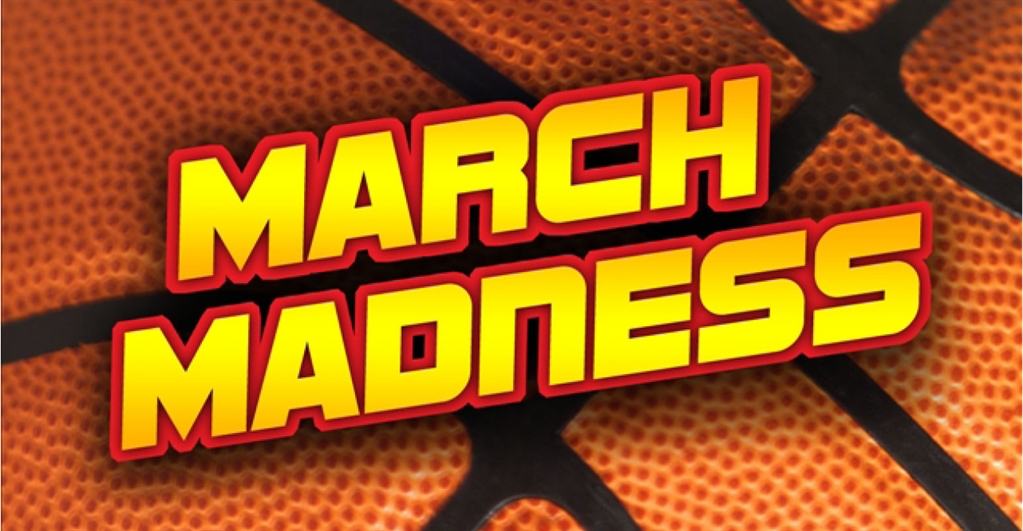 With the "Madness" almost upon us the mobile app, Thuuz Sports has worked on finding the craziest games that came down to the wire.  So while you are are in the office and away from your TV or tablet use the Thuuz Sports app to make sure you are following games that are the ones that are a fight to the finish.
Here is a look at a few games that Thuuz Sports have found to be the ones that keep biting your nails until a victor is crowned.
4. Michigan 87 vs. 1. Kansas 85
Michigan overcame a 14 point 2nd half deficit to win 87-85 in overtime. Trey Burke led the way for Michigan with 23 points, scoring all of them in the 2nd half and in OT. Ben McLemore had 20 points for Kansas in its losing effort.
8. Kentucky 78 vs 1. Wichita St. 76
Kentucky ends Wichita's magical run in the Round of 32. VanVleet misses the winning shot at the buzzer that could have prolonged the Schockers perfect season. Andrew Harrison had 20 points and Aaron Harrison added 19 in Kentucky's 78-76 victory.
8. Kentucky 75 vs. 2. Michigan 72
Kentucky ends Michigan's bid to return to the Final 4 for a 2nd straight year with a thrilling 75-72 win. Aaron Harrison hits the game winning 3 with 2.3 seconds left on the clock to send Kentucky to the Final Four. Kentucky's Julius Randle logged a double double with 16 points and 11 rebounds.
9. Wichita St. 68 vs. 1. Louisville 72
Russ Smith had 21 points for Louisville, rallying from a 12 point 2nd half deficit to advance to the Final. Kevin Ware's injury in the previous game helped Louisville play inspiring basketball with Luke Hancock adding 20 points off the bench. The Cardinals stout defense was too much for the Shockers, ending its Cinderella story.
10. Stanford 60 vs. 2. Kansas 57
Cardinal with the huge upset in the 2nd round, sending Wiggins and Kansas packing. Wiggins was just 1 for 6 as the Cardinal defense bothered him all game. Powell led the way for Stanford with 15 points and 7 rebounds.
14. Mercer 78 vs. 3. Duke 71
Duke's 15 3s, a season high, were not enough to overcome the Bears' "Dunk City" offense. Jake Gollon scored 20 & Daniel Coursey added 17 in Mercer's huge 1st round upset. Duke failed to hold a 5 point lead with 4:52 left as the Bears came roaring back to win 78-71.
9. Wichita St. 70 vs. 2. Ohio St. 66
Wichita St. pulls the amazing upset to send it to its 1st Final Four since 1965. Malcolm Armstead led the way with 14 points for the Shockers. Wichita almost dropped a 20 point lead, but late heroics from VanVleet secured Wichita St's Final Four berth.
11. Tennessee: 71 vs. 2. Michigan: 73
Michigan survives after almost giving up a late 15 point lead. A tough charge call on the Volunteers' Stokes with 6 seconds left secured the late win for Michigan. Jordan Morgan led the way with 15 points for Michigan.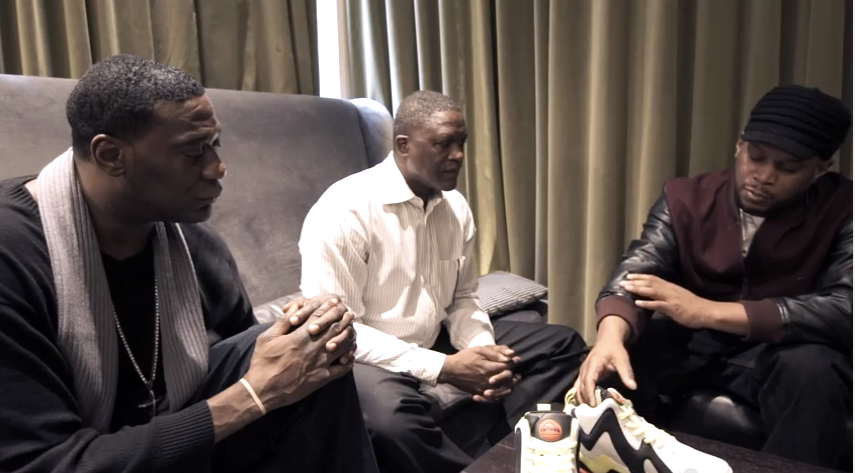 Over the 2015 NBA All-Star weekend in New York City, Sway Calloway got a chance to sit down with NBA legends Dominique Wilkins and Shawn Kemp to discuss the new Pump Kamikaze II from Reebok Classic. Set to launch on March 13, 2015, the Pump Kamikaze II takes inspiration from the Pump Twilight Zone that was made famous by "The Human Highlight Film" Dominique Wilkins, and fuses it with Sonics "Reign Man" Shawn Kemp's on court shoe of choice, the Kamikaze Mid II.
Head out to Finish Line on March 13
th
to pick up your pair of Pump Kamikaze II's for $125. Check out the video
here!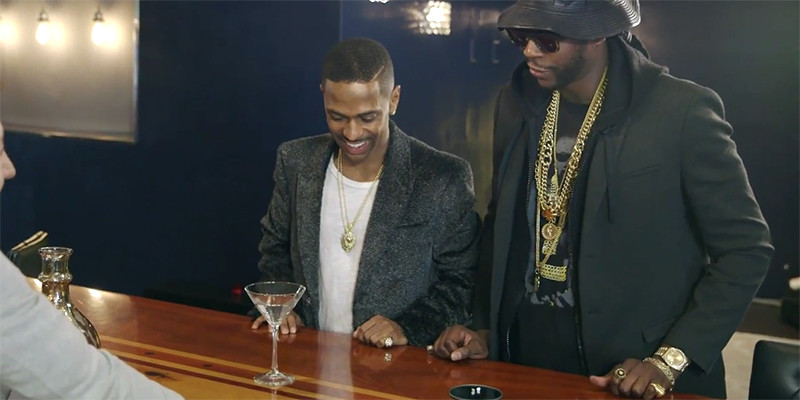 Ever wonder what a $100,000 "diamond-infused" martini tastes like? Well 2 Chainz and his pal Big Sean take one for the team and try the iced-out cocktail
2 Chainz is back to take a look at more outrageous, decadent toys of the rich and famous. These objects of desire are the final word in luxury—whether in good taste or totally over the top. Watch as we reveal the most rare, most sought-after, most expensive shit around.
The Scene is the premiere digital video storytelling network brought to you by Condé Nast Entertainment.  The Scene features the best original programming from over 20 iconic brands.  A window into the worlds of fashion, sports, culture, comedy and more, The Scene presents inspiring, celebrated, and unexpected stories that shape our culture, reflect our world and help make your Tuesdays just a little less ordinary.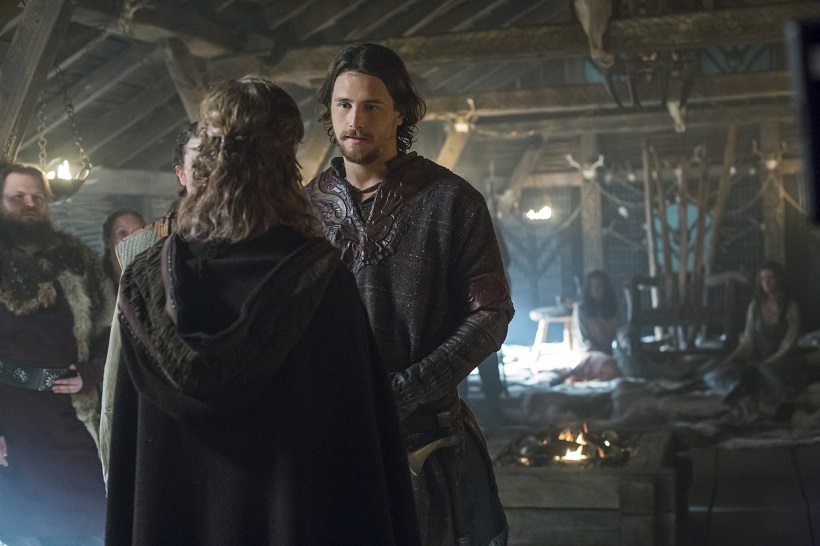 This Thursday, March 12th Vikings will air is episode called "Scarred" at 10 p.m. on History.
The victorious Wessex/Viking forces return to Wessex but there is rancour in the Viking camp – Floki is angry over the alliance with Ecbert and is resentful the influence that he feels Athelstan has over Ragnar.  Princess Kwenthrith makes some calculating political moves following the battle at the Hill of the Ash in Mercia. Visitors from the past arrive in Hederby, at Kalf's invitation.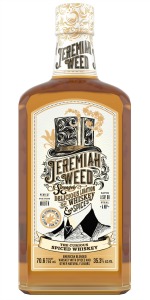 Gear up for the weekend with these tasty Jeremiah Weed cocktail options. Whether you fancy refreshing iced tea with a kick for day drinking, a change-of-pace taste of apple cinnamon spice or nice end-of-the-meal sarsaparilla treat, we got options to cover every occasion.
JW Spiced Tea
Ingredients
Two shots of Jeremiah Weed Spiced Whiskey
Fresh Lemon Juice
Brewed Iced Tea
One can of 7-Up
Mint Sprigs
Ice
Directions
Fill tall glass with ice and fill glass halfway with brewed iced tea.
Add two shots of whiskey
Top off with 7-Up and four to five dashed of fresh lemon juice.
Stir completely and garnish with mint sprig.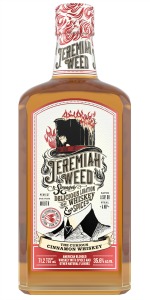 Twisted Apple Cinnamon
Ingredients
1 1/2 oz. Jeremiah Weed Cinnamon Whiskey
1 1/2 oz. Apple Schnapps
Ice
Directions
Mix in a whiskey glass
Finish with some light cinnamon garnish
Sarsaparilla Whiskey Root Beer Float
Ingredients
Two shots of Jeremiah Weed Sarsaparilla Whiskey
One can of root beer
One (reasonably-sized) scoop of vanilla ice cream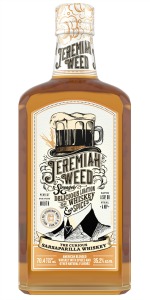 Directions
Combine whiskey and root beer in a large mug
Scoop the ice cream on top
Consume quickly
Enjoy responsibly!
Have a good weekend!

This week at Spring Studios in New York City, Reebok hosted the launch of one of its boldest running shoes to date: the ZPump Fusion.
The event was kicked off with a presentation from Reebok President Matt O'Toole and Reebok Head of Advanced Concepts Bill McInnis describing the inspiration behind the shoe and its technology.   Key guests who helped celebrate the launch included Sports Illustrated swimsuit model Hannah Davis who took part in the presentation in a fresh pair of ZPump Fusions, and Entourage star Adrian Grenier who was in the audience in the new running shoes as well.  Top UFC stars Jon Jones, Conor McGregor and Paige VanZant were also in attendance, along with UFC President Dana White.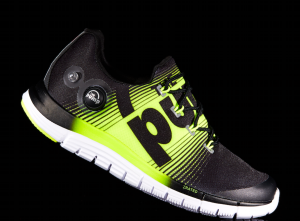 After the presentation ended, attendees and celebrity guests were invited to catch a sneak-peak at upcoming ZPump Fusion color ways in the specially designed "Future Room." After lacing up, attendees were able to truly wear test the shoes in a specially constructed obstacle course that tested their agility and speed in a one-of-a-kind 4D multimedia experience.
Unlike traditional running shoes which are often made up of over 40 individual parts, the ZPump Fusion is constructed from just three, which means no unnecessary components or rigid parts to restrict movement in the foot. It's also one of the first running shoes to provide a fully customizable fit, thanks to Pump technology that adapts to your foot.
The ZPump Fusion will be available on Tuesday, March 10th for $110 from retailers including Finish Line and reebok.com


A new device popped up in the tech field that allows you to control all of your entertainment devices with your iPhone. It is called Pronto. It allows control of all entertainment devices such as your TVs, set-top boxes, DVDs and Blu-ray players from your iPhone. It pairs up with the free Peel Smart Remote app and offers customized viewing recommendations based on your interests and viewing habits.
I like the fact that it includes optional IR extension cable that allows me to store away multiple entertainment devices and still control them. The Pronto doesn't take up that much space in your house either. It is palm-sized and lightweight. I was able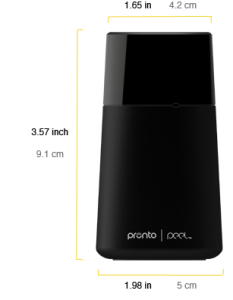 to put the Pronto next to my TV in my entertainment center and you could barely see it. Plus with its size it allows for easy mobility to take it with you.
We all know that there is a TON of gadgets and electronic gizmos other there. So rest assured that the Pronto can work for you since it is optimized to control more than 3,000 entertainment devices, including all major TV brands. You don't even need to worry about batteries since it comes with 4AA batteries.
The Pronto is compatible with iPhone 4s, iPhone 5, iPhone 5c, iPhone 5s, iPhone 6, iPhone 6 Plus and iPod Touch. You can control up to 8 devices per room using those compatible devices. Besides TV's and satellite boxes, streaming media players, DVD and Blu-ray players you can also use the Pronto for A/V receivers and air conditioners. The remote can control more than 50 devices total.
The Pronto will make your life easier to control all your gadgets. For more info and to purchase check out their website here!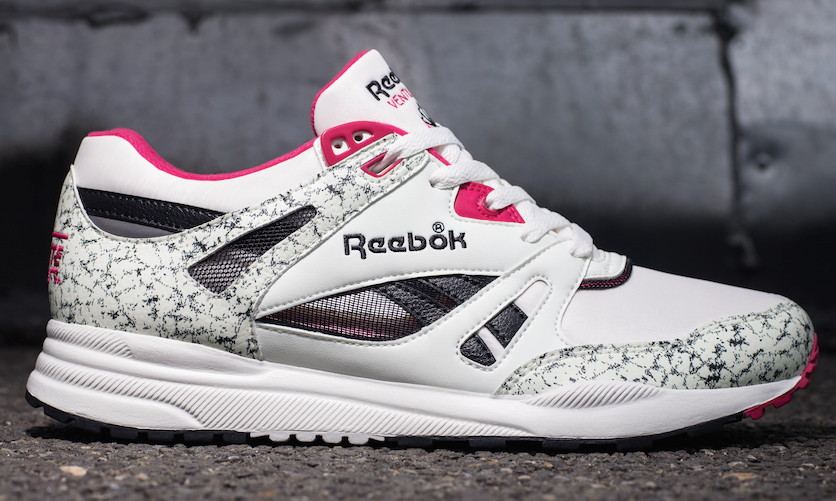 In 1990, Reebok released one of their most timeless running designs: the Ventilator. Incorporating Hexalite technology into the shoe to provide greater comfort and better shock absorption it was the perfect shoe for the faster, lighter runner. The durable lugged outsole was designed to give sure-footed traction for both on and off-road running. The visible archbridge in the middle of the shoe was perfectly placed to offer optimum motion control. And the name Ventilator? That came from the ventilated side panels that allowed cooling and breathability. The shoe was ahead of its time.
Twenty-five years later the shoe is a classic. Still as light as it ever was but now worn for street fashion instead of road running. As Reebok celebrates 25 years of the Ventilator in 2015, three of the original colorways return in their true form; stitch for stitch and perfectly color matched for authenticity. To help reintroduce these classic trainers, Reebok asked renowned photographer, Jonathan Mannion, to capture what he saw as the essence of the Ventilator.
"When asked by Reebok to creatively interpret and photograph the shoe, I was presented with a unique challenge; with a shoe that has so many intriguing design elements, what element best defines the entire shoe? Ultimately, I focused on the shoe's most unique element, the mesh ventilation. My approach to shooting was much like I'd approach shooting a car; focusing on the silhouette of the object and the way the design interacted with air. By accentuating the mesh through light, I hoped to achieve an iconic picture that honored the timelessness of the shoe.
Incorporating the Starcrest logo from the tongue label was also at the forefront of the project for me. Drawing inspiration from its shape, I decided to recreate the logo using the actual shoes. As Reebok celebrates 25 years of the Ventilator, focusing on the Starcrest was a way to honor Reebok's iconic logo while referencing its storied history in running."
The third style from the Ventilator OG Pack in white/grey/pink/black will launch on Saturday, March 14th for $109.99 at Reebok.com, Bait, Extra Butter, Private and Puffer Reds.