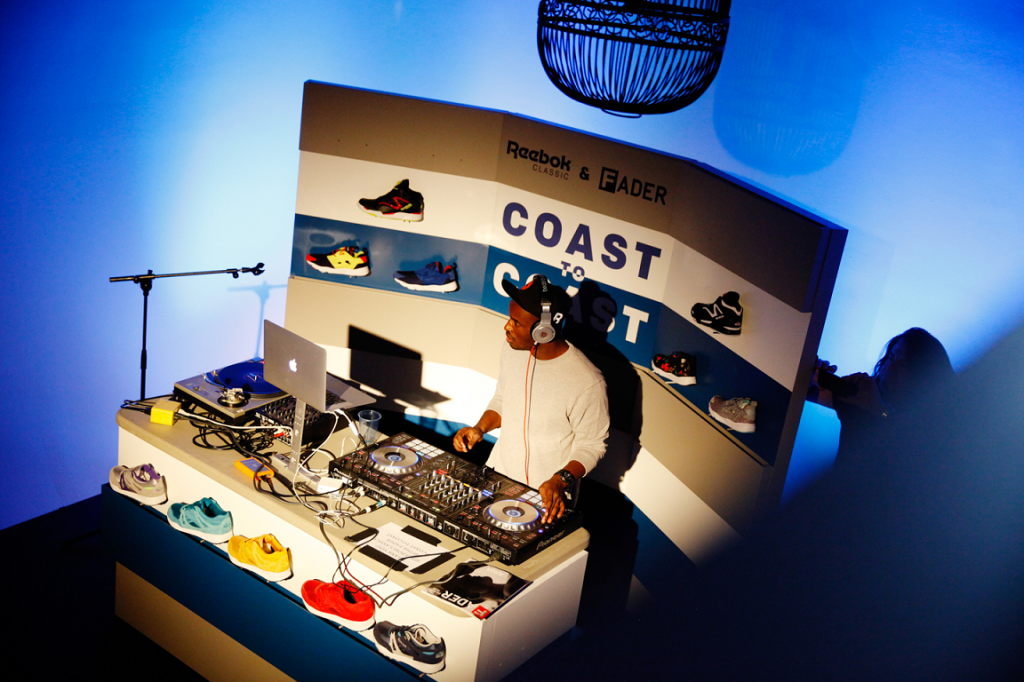 Reebok Classic x The FADER's two-part concert series, Coast to Coast, kicked off on Monday, November 24th at the Holding Co. in Los Angeles with performances from Ab-Soul and Kid Ink, hosted by LA's Karen Civil. Photos from the event are attached.
This particular concert coincided with the 25th anniversary of the Reebok Pump sneaker on November 24th, the official birthday of the Pump.  An iconic technology and style that has graced the feet of athletes, musicians and almost everyone else since the late 80s, the Pump still remains relevant today.  To commemorate this anniversary, Ab-Soul wore the distinctive Reebok Classic x Keith Haring Court Victory Pump during his performance.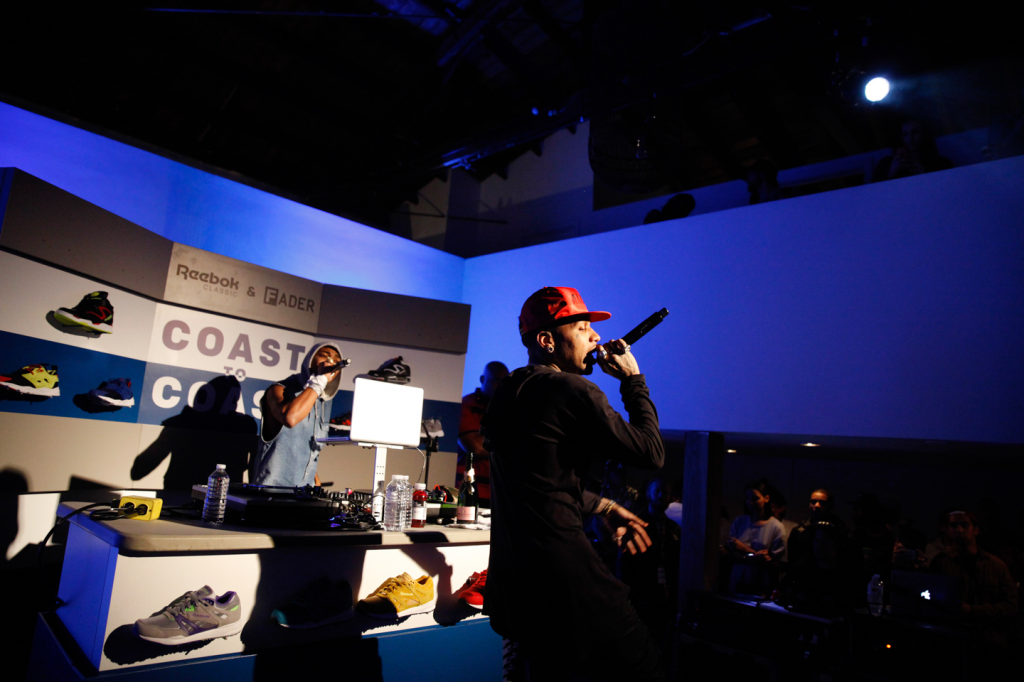 The Coast to Coast concert series was developed as a platform to integrate music with style.  Reebok and The Fader will be hitting both coasts and presenting exclusive artist performances, in addition to pieces of content that document the artists in their home base, which will be live on TheFADER.com later this year.
Up next: one of the hottest rising stars in music, Kiesza, will headline the NYC show on December 3rd.  Be sure to visit TheFADER.com for more details, or follow @ReebokClassics and @TheFADER for your chance to win a coveted spot to the next event!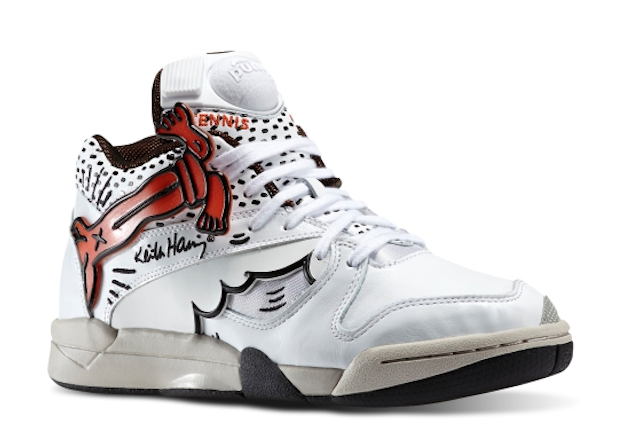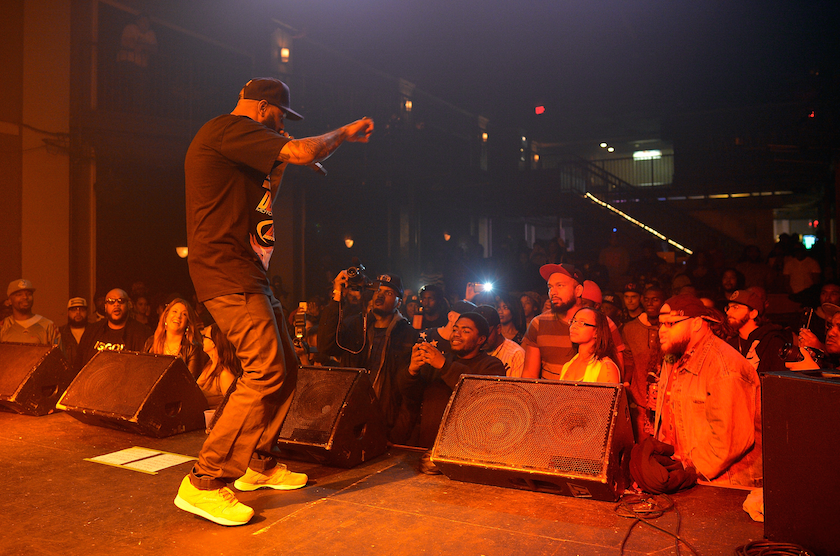 Yesterday, Sunday, November 23rd, Stalley took the stage at the Lincoln Theatre in Raleigh, NC, to promote his debut studio album "Ohio," which just released in late October.
Stalley performed his set to a rowdy crowd of fans, while laced in the Reebok Classic "Ventilator" sneakers from the "Tonal Ballistic" pack.  The Trophy Gold/Retro Yellow/Black/White colorway of the Ventilator added a pop of color to his monochrome outfit on stage.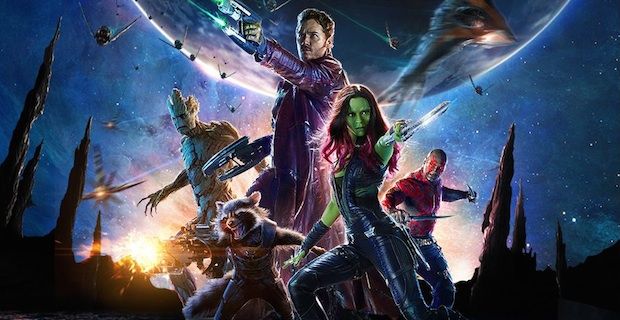 Thanksgiving is just around the corner and what a great way to enjoy a feast than with the perfect movie to watch with your family. Marvel's GUARDIANS OF THE GALAXY is now available on Digital HD plus Disney Movies Anywhere and on Blu-ray™ 3D Combo Pack, Blu-ray, DVD and On-Demand December 9th!
Check out some awesome clips from the bonus features below! With Disney Movies Anywhere (DMA), you can now access your Disney digital movie collections on all VUDU-enabled devices including set-top boxes, gaming systems and smart TVS; on iOS devices via iTunes; and on Android devices through the recently announced partnership with Google Play; as well as through the Disney Movies Anywhere website.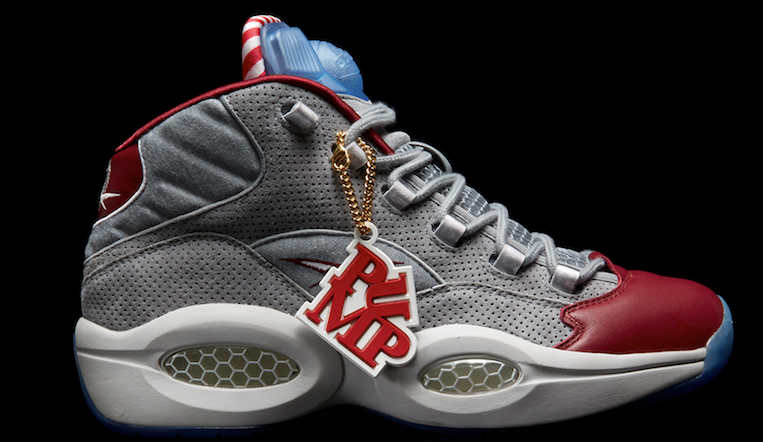 This is one of the sickest pair of kicks out there. Reebok Classics and Villa teamed up to shout out one of Philly's most iconic athlete. I was lucky enough to get this shoe and man…..these are awesome. Well done Reebok and Villa you have outdone yourself. The shoes came out today and if you are thinking about getting them make sure you do it quick. Don't sleep on this. You could miss out.
Both Reebok Pump and Villa are celebrating 25th year anniversaries this year, so the collaboration needed to be one-of-a-kind. The Pump Question silhouette itself is the perfect marriage of two iconic, game changing innovations and honors the impact both brands have had on sneaker culture.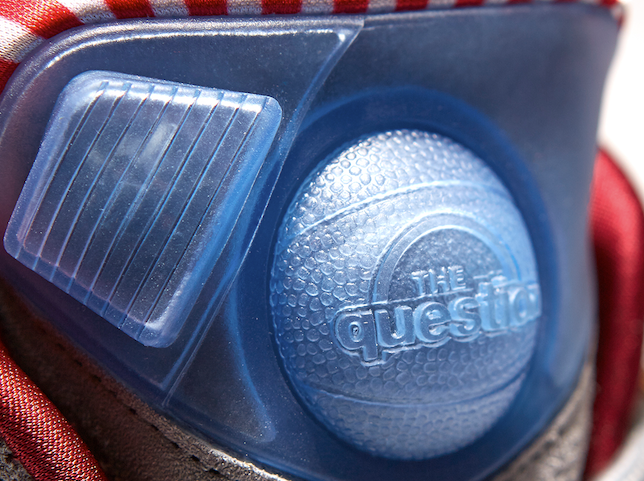 For this exclusive collaboration, every detail of the shoe pays tribute to Allen Iverson and his relationship with the city of Philadelphia – something no one knows better than Philly based retailer, Villa. The grey and burgundy color way is inspired directly from Villa's logo and Iverson's memorable Bentley. Between the LOVE park hangtag and the Liberty Bell logo, it is Iverson and Philadelphia through and through.
Don't miss your opportunity to grab a pair of the extremely limited Reebok x Villa "A Day in Philly"  Pump Question on the Pump's Official Birthday, 11/24 at Villa and ruvilla.com for $185.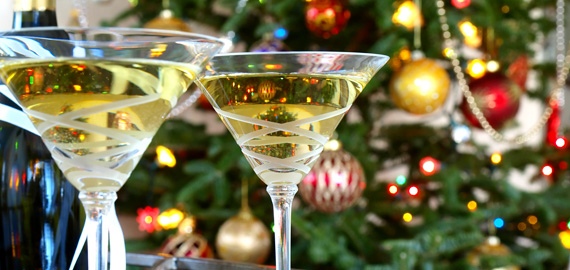 Christmas is fast approaching. You have made the decision to not give out the same old boring gifts like you did last year. Even though people did like getting a new jelly spread every month from you and it is the gift that keeps on giving all year round, you need a new idea. Why not give whiskey to your friends and family who are 21 years of age or older? They will appreciate that more than the apple apricot peppermint marmalade they received this past March.
If you need to know which whiskey to purchase here are few ideas that can help make holiday shopping a bit easier on you!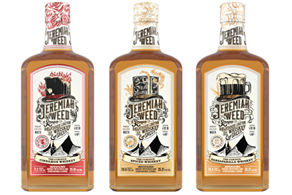 Jeremiah Weed Flavored Whiskies

Jeremiah Weed Flavored Whiskies are a trio of curiously delicious whiskies crafted to delight whiskey drinkers who have been craving more excitement. Gift just one or gift them all, either way he is sure to enjoy the spectacular show.
PIEHOLE Whiskies
These new whiskies are the perfect pairing with the rest of the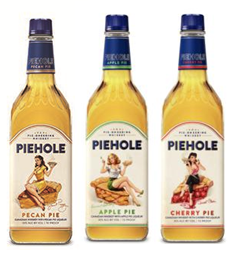 season's delicious holiday treats. A blend of Canadian Whiskey and pie-flavored liqueur, PIEHOLE whiskies are great for anyone who has a taste for whiskey but still needs to satisfy their sweet tooth.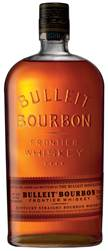 Bulleit Bourbon
For the bourbon lover on your list, Bulleit Bourbon has a high rye content in its mash bill which makes it a smooth and spicy bourbon. It's also incredibly versatile so it can be enjoyed neat or mixed in a cocktail.
George Dickel No. 12
As a member of the Dickel family, George Dickel No. 12 is a classic whisky to enjoy during the holidays. Perfect for the gentleman on your list who is known to stick to tried and true whiskies.

Orphan Barrel Rhetoric
Rhetoric Whiskey is progressively aged and will be released once per year – beginning with a 20-year-old whiskey. Gift this first release to a whiskey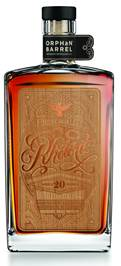 collector and you'll have the perfect gift to give him every year after.


NFL star and CBS analyst Tony Gonzalez is teaming up with Marriott Rewards to give back to the most passionate NFL fans across the country with every fan's dream opportunity.
Now through December 2, 2014, football fans are invited to share their passion for the NFL through 30-sec videos or captioned photos that show an unrivaled spirit for the game and their favorite player. Six lucky fans who can prove they are among the "Most Passionate" will receive the ultimate NFL experience hosted by Gonzalez – an exclusive trip for two to Phoenix, tickets to the Pro Bowl, and the opportunity to hang with their favorite player on January 24, the day before the game.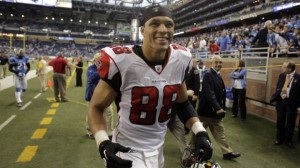 "One of my best memories when I was younger was having Merlin Olsen come out to my Pop Warner practice field and come talk to us, and drop knowledge, and the things that he told me back then like, work hard, follow your dreams, stuck with me for the rest of my life," said Gonzalez. "The 'Marriott Rewards Most Passionate Fan' contest is the same type of thing – to be able to hang out with your hero, it's a dream come true and I encourage everybody to go out there and make it happen."
A voting period for the top 100 entries, which is open to the public, lasts from Dec. 2 – 19. To enter the contest and read the official rules, visit MarriottRewardsMostPassionateFan.com.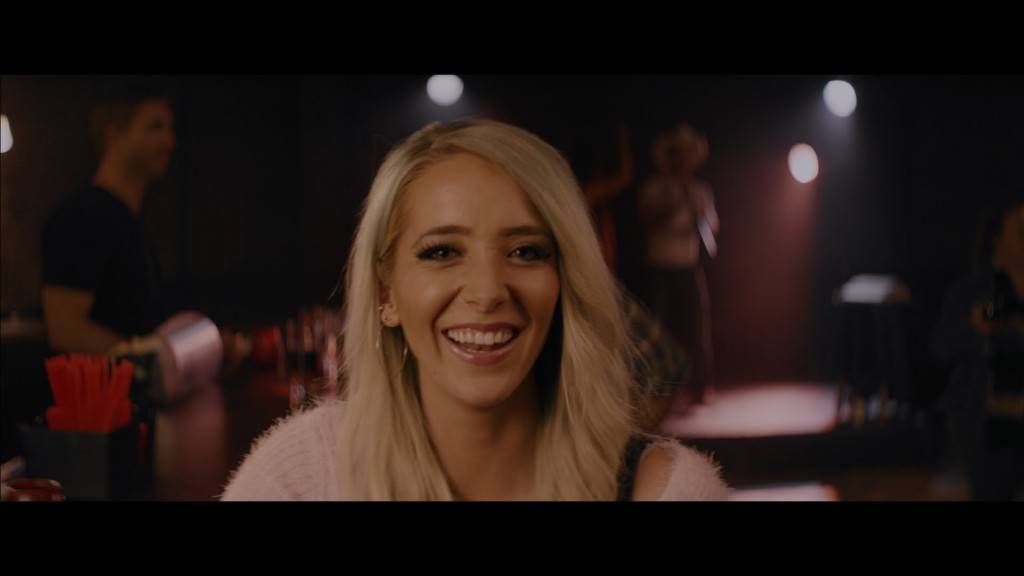 In this week's Captain Morgan Rum Room Original, Jenna Marbles makes a guest appearance on "​'Twas the Night Before Thanksgiving​"
JASH and Captain Morgan have teamed up together to support comedy and make new, awesome, weekly videos. All this great content will live on the Captain Morgan channel.
Click here to see more Rum Room Originals.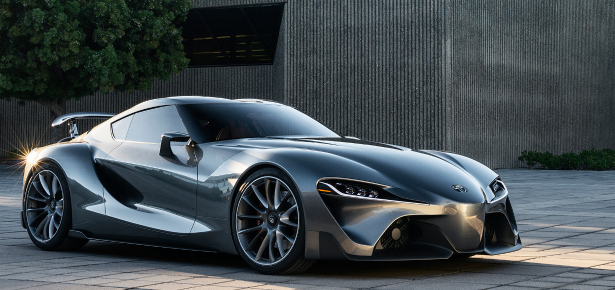 MANjr writer Jeremy Johnson tackles the LA Auto Show
Full disclosure. I'm not what you'd call a big fan of trade shows.
It's always the same. Square miles of displays that hit you over the head with the best marketing and design that money can buy. Glossy looking women smile for pictures with eager fanboys and shiny products. Legions of brand ambassadors buzz and hover around you until the exact moment you need to ask a question. It's a trail of tears usually punctuated with a choice elbow or two from a stranger as you jockey for some cheap swag. I often make it halfway through the floor before my feet start to swell and my brain starts to wander. The perfect booth? The one with couches and recliners. Those people know what's up.
Yet here I am. To be fair, the LA Auto Show manages to rise above it all as much as a trade show can. Cars are big business, it's not like they're selling bingo accessories here. End of the day, what do we learn at these shows and how do we convey it?
What do you need to know? How many thousand words to say it?
Being the internet, a top ten list seemed in order. I'll be taking private requests for 5,000 word dissertations on each brand. PM me.
10. Fuel economy remains a crucial focus.
Automakers across the spectrum are touting fuel economy more than ever. Classes previously left out like SUV's and trucks are advertising higher mpg's and the numbers are actually pretty respectable. Toyota is releasing a hydrogen fuel cell vehicle this year. This is huge news. Electric cars, plug ins and hybrids are nearly ubiquitous at this point. Efficiency is king.
9. New cars are loaded with extras.
Loaded to the point that standard features like Bluetooth and connectivity are hardly mentionable. Most cars, even on the low end, come with some sort of touch screen infotainment system. Steering wheel controls and hands free systems have become nearly standard across the board.
8. Safety
New cars are very, very safe. Decades of research have collided with modern technology to provide useful features like rear cross traffic alerts, assistive braking and blind spot monitoring. Subaru is putting front facing cameras in your windshield to help prevent accidents caused by a sudden stop in front. (I'm looking at you texters) While these features attempt to keep you out of a crash in the first place, old school technology like air bags, crumple zones and reinforced cages are there when the accident can't be avoided.
7. Cars are getting expensive
As a result of all this, cars are not cheap. Entry level sedans start around 15k, good family sedans or SUV's will easily run you 30k. Semi-luxury cars break 40k with ease. There are lots of great cars out there but they sure aren't giving anything away. BMW, Audi and Mercedes have several 6 figure offerings. The exotics are way out there. Here's my advice. If you have to ask, you can't afford it.
6. KIA really wants the world to know they are not cheap and they ready for adventure
KIA is pushing hard to get away from some older brand impressions. KIA is cheap? No way. Not with wine and cheese stations in their press area. KIA is boring? Look at the styling! Beaded seat cover inspired grills, bold and powerful lines inside and out, KIA is visually standing out more and more every year. Hell, Blake Griffin jumped over an Optima 3 years ago. You think that was it for them? KIA is all in. Over the top adventure ready imagery? The guy rappelling up and down from the KIA sign says no. I'll agree with anyone dangling over my head.
5. The Big Players Remain the Big Players… For a Reason
I've always been fascinated to see an automakers entire line in one space. From an anthropological stand point, the vehicles they manufacture essentially categorize every type of person according to what type of car they drive. The common theme, from the Civic to the Dodge 2500 is that if it worked last year, do it again, but bigger and bolder. Outside of that Ford, Toyota, GM and Honda remain the big boys on the block. Ford has kept to its newest redesign and still retain notes from the Aston Martin. Honda keeps hitting it's mark in their favorite categories of sedan, small SUV and small crossover. From Scion to Lexus, Toyota seems to have its fingers in every single aspect of the auto buyers life cycle. GM continues to flood the US market with very distinct and often niche brands. It's business as usual for the big 4. Except…
4. Big, Bad, Toyota?
Toyota is getting aggressive! This is not just a cute Corolla with a pointy nose. This is a conscious and brand wide effort that starts at the top thanks to direct orders from Toyota President Akio Toyoda. Each year they get a little more sporty looking and a little more aggressive in style and substance. There is of course the new FT-1 concept. (Welcome back Supra!) Which looks awesome. If Toyota's recent use of concepts holds true the FT-1 announces a major shift in design language across the line. We will see notes from the FT-1 and the Lexus LF-C2 in everything from the Corolla to the 4 Runner a lot sooner than you might think.
3. Goodbye to the Van as You Know It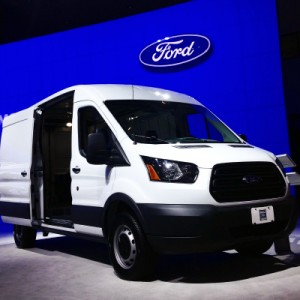 The van is dead! The van is dead! Long live the euro van! Starting with Ford and Nissan, the van as we know it is gone. The new and boxy style van we've become accustomed to seeing on European cobblestone is our new master. Get used to it. Even the less enthusiastic interpretations out there show signs of transition. For what it's worth the Ford Transit offers 487.3 cubic feet of cargo space for only 35k starting. That is a ton of room. I can walk in the back standing nearly straight up. Working men rejoice!
2. Dodge remains a bunch of badasses.
Dodge continues it's unapologetic use of machismo to lure in auto buyers. (707 hp Hellcat!!!). Big bold cars loaded with horsepower and aggressive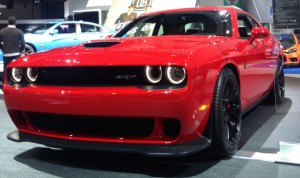 styling. Dodge makes no apologies for itself. I like that even more than I like their cars.
1. Subaru goes mainstream?.
Subaru seems to have caught up in terms of driver amenities and their traditionally quirky styling has been toned down to something a little easier to digest. Brand consistency doesn't hurt either, it's been 18 years since Paul Hogan G'day mated us the Subaru outback and the car remains a top seller. Subaru is growing exponentially in markets they've only sniffed a decade ago and their car offerings reflect that. 25% annual growth will do that.
All in all some interesting and exciting things to learn this year. Cars mirror society like few other consumer items and this years crop is no exception. We are attempting to become a more efficient and practical society. The gap between the elite and the bottom continues to grow yet many reasonable facsimiles of luxury remain available to the middle class. Our country retains great access to credit and new vehicles remain accessible to many. Automakers continued focus on performance and the driver experience mean great things are ahead for new car buyers in 2015.
That is of course if you can afford it.
Jeremy is can be found on Twitter at @jeremyspeaks and Instagram @jeremybjohnson. He likes cars, food and long walks on the beach and absolutely loves typing about himself in third person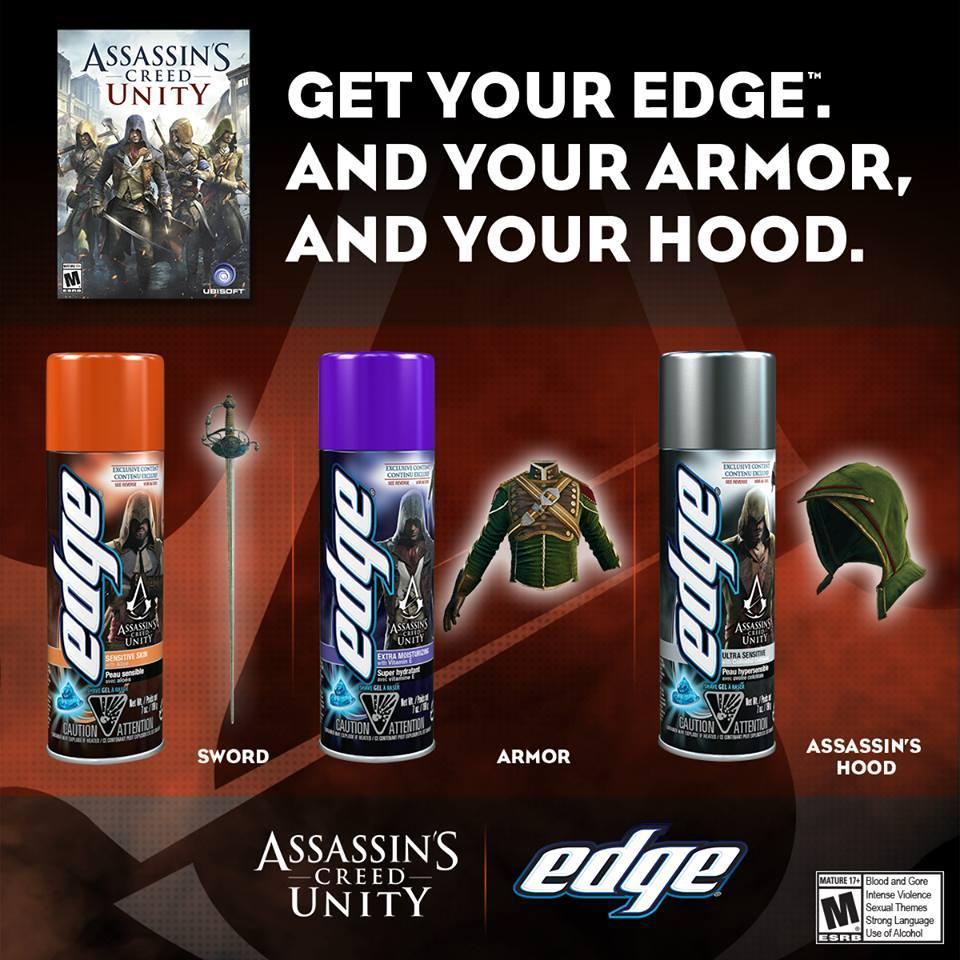 Edge Shave Gel is teaming up with Assassin's Creed for Assassin's Creed Unity to give those gamers some awesome advantages while they play. In partnership with the game, Edge Shave Gel is introducing limited edition cans featuring Assassin's Creed Unity artwork – giving guys the ultimate edge as they play by offering exclusive access to downloadable content including swords, armor and more.
Each Assassin's Creed Unity limited edition Edge Shave Gel can includes a code to unlock exclusive gaming content:
Edge Sensitive Skin Shave Gel gives access to an exclusive downloadable sword, contains aloe, and helps prevent nicks, cuts and irritation.
Edge Extra Moisturizing Shave Gel gives access to exclusive downloadable armor and has vitamin E and a blend of ingredients to leave your face hydrated and smooth.
Edge Ultra Sensitive Shave Gel gives access to an exclusive downloadable Assassin's Hood, contains colloidal oatmeal, and helps provide protection against razor burn.
To further help celebrate the Assassin's Creed Unity launch on November 11, Target stores will offer a complimentary $10 gift card to any customer purchasing both the Assassin's Creed Unity game and any Assassin's Creed Unity Limited Edition Edge Shave Gel can (excluding 2.75 oz). The promotion will last November 16–26.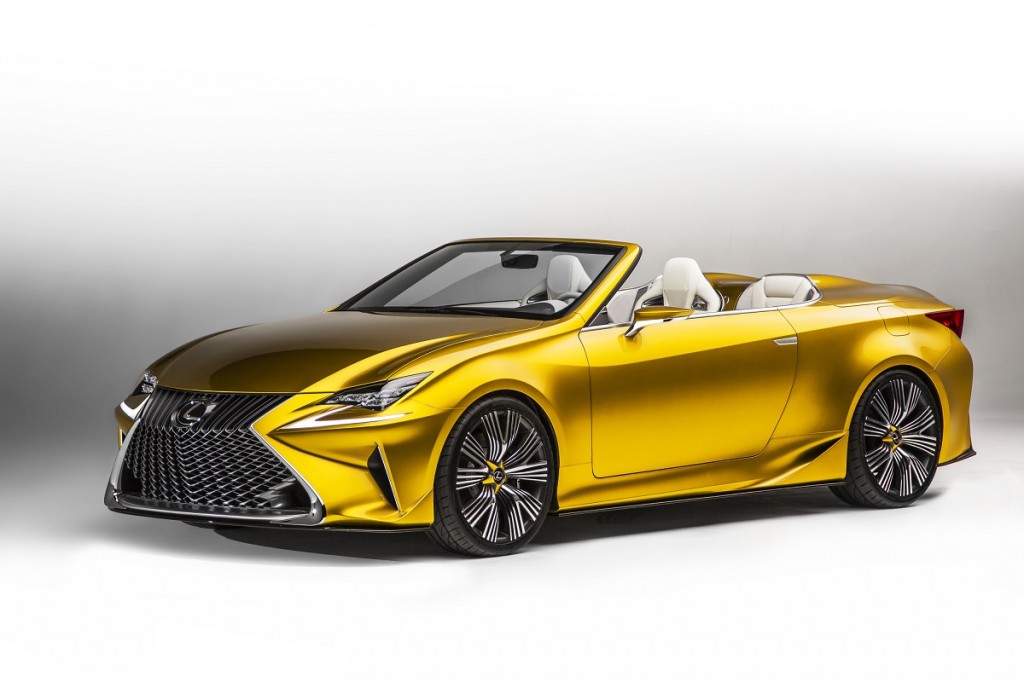 Beautiful sunshine, warm weather, and winding roads are the perfect complements to the Lexus LF-C2 concept that made its global debut at the 2014 Los Angeles Auto Show today. The LF-C2 concept is a design study in the form of a 2+2 roadster and explores key styling themes involved in the Lexus brand's future, bolder styling direction. The LF-C2 is also a luxury Grand Touring concept inspired by the brand's passion for driving.
"The LF-C2 concept shows what's in store for our brand's future design direction," said Jeff Bracken, Lexus group vice president and general manager. "This concept shows consumers around the world Lexus' devotion to emotional designs as well as our passion for an exceptional driving experience."
The LF-C2 concept involves a highly styled 2+2 layout, and is derived from a pure and simple sports coupe idea. Its open-air design allows the driver and passengers to feel the wind through their hair, while enjoying the car's performance characteristics on their favorite twisty road. As a roadster concept, the LF-C2 concept does not have any kind of top covering the cabin.
The exterior styling of the LF-C2 was influenced by the way various surface shapes interact with different types of light. Designers created edges, planes and curvature that would allow the LF-C2 to exude a different character when seen from different angles and under different lighting conditions. This objective when combined with Lexus' layered paint process results in a striking and progressive interpretation of an open top luxury GT.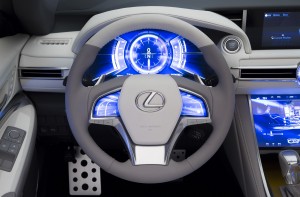 The brilliant, golden yellow is produced by a multi-layer paint process. The first coat is a primer, followed by silver, a clear coat, then the yellow that reflects off the silver to give the brilliant luster. A final top coat is then applied.
"We've been instinctively drawn to and inspired by those things that capture the beauty of light," said Yasuo Kajino, chief designer LF-C2, Lexus Design Division. "When you put something in the right light, people see it in a way they never have before."
The front fascia of the LF-C2 is highlighted by a more experimental expression of Lexus' signature spindle-shaped grille. The concept's grille features a refined braided mesh theme that exemplifies Lexus' high level of craftsmanship and changes its appearance when viewed from different angles and lighting conditions. It sits between triangle-shaped LED headlights, a signature element of Lexus sports cars, and stylish indicator lamps that initiate the character line of the LF-C2. The character line sweeps through the car's arrow-shaped body and ends at the abbreviated rear deck. Vents in the front bumper send cool air to the brakes as well as help manage airflow through the body to help keep the front end stable at high speed.
The LF-C2's profile shows a swooping line from the car's front bumper fin to the steeply-angled A-pillar. Small vents in the side sills direct air to the rear brakes and out the fin-like rear diffusers. The rear end of the LF-C2 is highlighted by Lexus L-shaped taillight bulbs, an exhaust system with chrome-covered quad exhaust tips, and an expressive new rear diffuser design. The concept's impactful stance is planted by five-spoke 20-inch alloy wheels.
Step inside, and the LF-C2 treats its occupants to a luxurious and spacious cabin that flawlessly matches the sporty elegance of the exterior. The exterior extends into the cabin as the center console originates from the rear deck and runs down the length of the cabin all the way to the dashboard. The dashboard design is presents functional simplicity with an attractive-yet-straightforward instrument cluster, a central video monitor controlled by a Remote Touchpad on the center console and a classically-styled analog clock placed between the central air vents. The thick leather-wrapped steering wheel implies that this is a driver's car, as do the form-fitting seats.
The LF-C2's interior designers opted to instill a balanced atmosphere of power and simplicity that harmonizes with our primary senses. White-and-gray leather surfaces are soft to the touch while LED lights that run along the length of the interior below the windows. The inviting cabin of the LF-C2 blends the open-air excitement that results from an eye-catching roadster blended with a heavy dose of Lexus luxury.