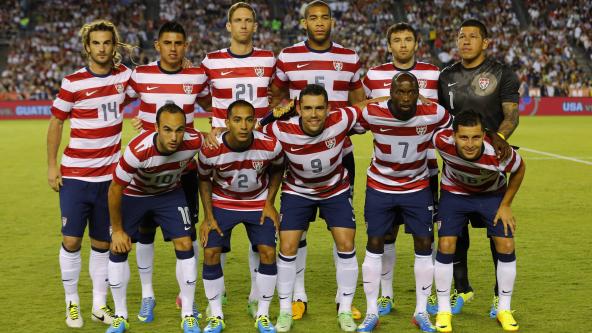 Before the United States Men's National Team departed for Brazil they received a surprise in Jacksonville following their 2-1 win against Nigeria.
With help from fans across the country and soccer legend/ former USMNT player Brian McBride, Allstate Insurance, sponsor of the USMNT, surprised the US team with a send-off video that was unveiled at EverBank Field.
Their reaction to the send-off is being brought to life in the "Surprise send off for the U.S. Men's National Team" video (see below), which truly highlights the passion that fans have for the USMNT and soccer.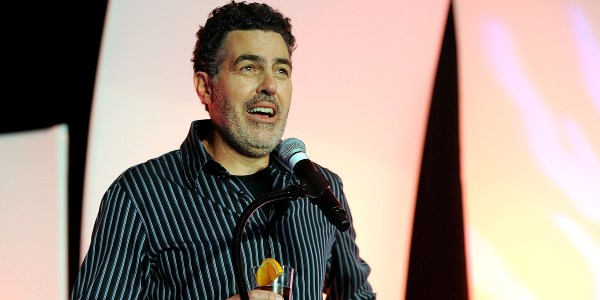 Funnyman Adam Carolla has been making us laugh since his days of doing Mr. Birchum skits on KROQ's Kevin and Beane Show back in the day. Carolla's resume is decidedly manly. He followed up his stint as a co-host of Loveline with a solid run with Jimmy Kimmel on The Man Show. He served as the co-creator of the genius muppet prank-calling series Crank Yankers and had stints as the host of the TLC home improvement show The Adam Carolla Project and Speed TV's The Car Show. Now he produces one of the most popular and entertaining daily podcasts around.
Carolla's also spent some time as a boxer, a serious car collector and he's even won some competitions as a celebrity race car driver. Dude knows his man-stuff. And that includes cars. Carolla owns multiple Lamborghinis and five of Paul Newman's race cars.
Carolla is actually wrapping up a documentary that he made on Newman. The film focuses on Newman's exploits as a race car driver first and foremost and shows additional layers to this titan of the silver screen by shining a bright light on his one true love.
Last week, Carolla partnered up with Edmunds.com for the first ever Car Week. Launched in New York and Los Angeles, Car Week featured hundreds of local dealers offering prices at or below Edmunds.com's True Market Value®.
We had a chat with Carolla to discuss his sweet collection, his involvement with Car Week, his fellow Hollywood car nut homies and his new Paul Newman project. Here's the interview: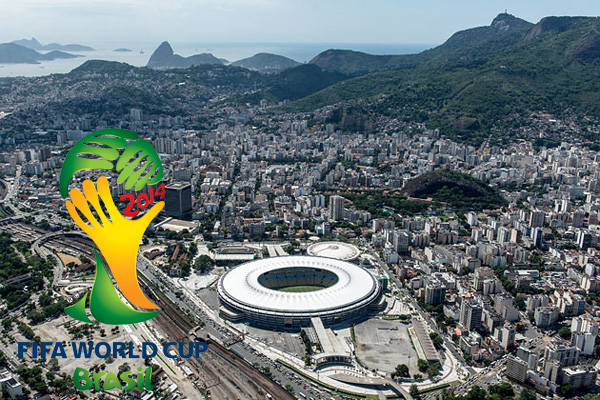 If ABC and ESPN can do anything to improve their World Cup coverage, it would be less comments about "goal line technology" and show us far more hot girl fans from around the world.
World Cup Group H
Belgium
Russia
Algeria
Korean Republic
Belgium arrive in Brazil looking to make some moves. Many people's favorite dark horse pick among the European sides, Belgium is enjoying the emergence of a golden generation of talent. This group is also more favorable to Belgium than some of the others they could have been drawn into. But belgium cannot write their ticket to the knockout stage just yet. Historically Russia has been up and down at the World Cup. They always possess some quality talent but it doesn't always come together. The Korean Republic has been slowly building their reputation since co-hosting the 2002 World Cup where they reached the semi-finals. With goals and comebacks being the story of the 2014 World Cup so far, this group could go in a different direction than the pundits predicted.
Belgium
Fifa Rank: 11
Odds: 21-1
Manager: Marc Wilmots
Key Players: Eden Hazard, Romelu Lukaku, Thibaut Coutois, Vincent Kompany
Best World Cup Finish: Semifinals (1986)
Fun Fact: 24 million tablets of MDMA are consumed in Belgium per year, a country with population 11 million.
Much has been talked about in Europe over Belgium's young golden generation. For at least the past year they have been brought up as having an outside chance of winning the World Cup for the first time. The oddsmakers had them the fifth favorites to win before the heavy betting started. This Belgium team should be exciting to watch with a lot of dynamic attackers. Coached by Belgium legend Marc Wilmots, they have at times struggled to play as a cohesive unit.
Belgium has star talent for sure. Eden Hazard was one of the best players in the English Premier League and young striker Romelu Lukaku has enjoyed two success years and is on the verge of reaching the next level. They could be primed for a historical World Cup run. Their goalkeeper Thibaut Courtois enjoyed an outstanding year winning the Spain's La Liga. Vincent Kompany offers power and experience in the heart of defense.
The only odd thing about Belgium is that they seem to have produced a wonderful generation of talent at every position but at fullback. Belgium'd four best defenders are all center defenders although a few have played as full back in emergencies at their clubs. Wilmots' challenge is going to be making this system of four center defenders work well on the flanks. If the defense can adapt and the attackers can connect as a cohesive unit, Belgium should play some exciting football. In this group playing with four center defenders shouldn't matter but Belgium might be in for a rude awakening when they reach the knockout round.
Russia
Fifa Rank: 19
Odds: 100-1
Manager: Fabio Capello
Key Players: Alexander Kokorin, Alan Dzagoev, Alexander Kerzakov
Best World Cup Finish: Group Stage (1994,2006)
Fun Fact: In 1994 Oleg Salenko scored a record 5 goals in a single World Cup group stage match.
Russia enters the World Cup after a disastrous few tournaments. Former England manager Fabio Capello took over in 2012 and guided Russia to the 2014 World Cup. They could challenge in this group but with Russia hosting the 2018 World Cup, Capello could be using this World Cup as a test run for the next generation of Russian talent. Veterans were left at home and this team is clearly focused on the young exciting Russian stars.
Dzagoev and Kokorin are the attacking leaders of Russia's next generation. With Capello heavily focusing on Russian youth these players will have a chance to shine. Alexander Kerzakov offers movement up front that is crucial to the style Capello has Russia playing. Dzagoev and Kokorin are likely to be Russia's most dynamic attackers who create the goals.
If Capello can set up to effectively counter the weaknesses in his Group H opponents, Russia could be a surprise winner. One danger might be in setting up too defensively and even leaving the dynamic Dzagoev on the bench. With this World Cup already offering such exciting displays, Russia would benefit greatly from some thrilling performances to help build some goodwill towards them hosting in 2018.
Algeria
Fifa Rank: 22
Odds: 1000-1
Manager: Vahid Hililhodzic
Key Players: Sofiane Feghouli, Yacine Brahimi, Habil Bentaleb, Saphir Taider
Best World Cup Finish: Group Stage (1982, 1986, 2010)
Fun Fact: Only 7 of Algeria's 23-man squad were born in Algeria, the rest were born in France.
Neutrals will hope Algeria improves upon their ugly 2010 matches. They offered little for the fans with droll, unexciting football. Possibly the most boring side in 2010 Algeria has small shoes to fill this time around. But Algeria should be much improved in the entertainment value this time around.
Manager Halilhodzic has focused on bringing through exciting young talent and building a more attacking system than the dull 3 center defenders Algeria used in 2010. The main weakness to Algeria will be teamwork. None of Algeria's team are club teammates and many are young players who only recently broke into the national team. While this team's football is much more exciting, the players will not be nearly as used to playing together as any of their Group H opponents.
Sofiane Feghouli has emerged as their creative outlet. He displays great energy for Valencia in Spain and his passing skills will see him as Algeria's likely playmaker. Beyond that any number of Algeria's young promising talent could play their way into history on the world's stage.
Korean Republic
Fifa Rank: 57
Odds: 400-1
Manager: Hong Myung-Bo
Key Players: Son Heung Min, Park Chu-Young
Best World Cup Finish: Semifinals (2002)
Fun Fact: Son Heung Min is the only Korean that played in the Champions League last year.
While stories are likely told of South Korea's remarkable run to 4th place in 2002, that achievement happened when they were co-hosts. Close to the lowest ranked team in the tournament with players that have the least experience in the top leagues around the world, South Korea will need some magic in Brasil to advance even in one of the weakest groups.
There is some hope for Korea. Manager Hong Myung-Bo was the captain of Korea's 2002 4th place side. In the year he has been in charge, he has instilled a better system for Korea. Focusing on defensive organization as a platform to launch the young attacking talent, Hong Myung-Bo might be the perfect manager for this new look Korean team. Son Heung Min had an excellent year in Germany for Bayer Leverkusen. He put in some amazing performances that have him on a lot of manager's shortlists. Korea needs him to step up to the World Stage.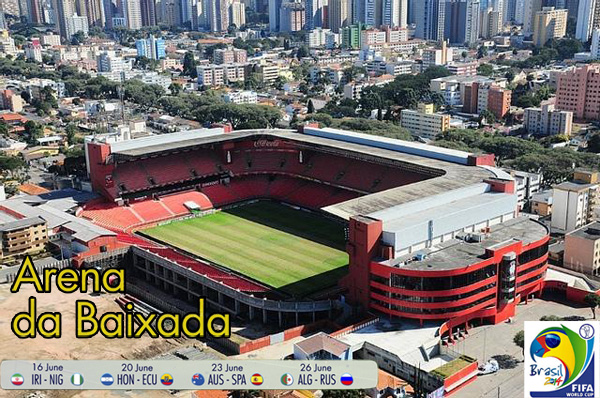 The 2014 World Cup has so far proven to be one of the most exciting ever. More goals so far than any since the 1958 World Cup. Five come from behind victories already. No lead is safe. Group G has a lot to live up for entertainment value and with Germany-Portugal and USA-Ghana on Monday it should live up to expectations.
World Cup Group G
Germany
Portugal
Ghana
United States
This is a nightmare draw for the United States. Germany, coached by USA manager Jurgen Klinsmann's former assistant Joachim Low, boasts a squad of players among the best in the world at their position. Portugal comes to Brazil with an experienced squad led by one of the best two players in the world. If that wasn't enough for poor Uncle Sam's Army they also draw Ghana. Ghana has been the United States's bane directly knocking them out of the last two World Cups. The match between Germany and Portugal on Monday, June 16th is set to be one of the best of the group stages. Ronald is the best left winger in the world but Germany counters with Phillip Lahm, the best right fullback in the world. However things shake down, the "Group of Death" will certainly provide entertaining matches.
Germany
Fifa Rank: 2
Odds: 6-1
Manager: Joachim Low
Key Players: Phillip Lahm, Mesut Ozil, Manuel Neur, Thomas Muller
Best World Cup Finish: Champions (1954, 1974, 1990)
Fun Fact: Germany's game with Portugal marks their 100th World Cup game as nation;  this is more than any other nation.
Germany have been many observer's favorite to win the 2014 World Cup for the past year. Having reached at least the semi-finals in the last four major international tournaments, the Germans have been great but not quite enough to win, Germany appears ready to make a run at the championship. Historically they seem to win one World Cup roughly every 20 years so this might be their year.
Unfortunately they are missing a number of players due to injury. Marco Reus was tipped to be a star in this tournament but injuries have kept him out of the team. Even missing first teamers like Reus, Ilkay Gundogan and the Bender twins Germany still has one of the most talented and deepest teams at the tournament. Manuel Neur is a wall in front of goal, currently considered the best goalie in the world. Phillip Lahm showed he can play as a midfielder if needed this year but he is still arguably the best fullback in the world.
One area Germany seems to lack is upfront. Only 36 year old striker Miroslav Klose was selected. This shouldn't be too much of a problem as Germany still can count on 2010 World Cup Golden Boot winner Thomas Muller. Mesut Ozil has the vision and passing skills to unlock any defense. Manager Joachim Low's main challenge lies in finding the right balance on the field. Expect to see different lineups in the group stage as Low tweaks and tunes the team in order to find a World Cup winning mix.
Portugal
Fifa Rank: 4
Odds: 22-1
Manager: Paulo Bento
Key Players: Cristiano Ronaldo, Joao Moutinho, Pepe
Best World Cup Finish: 3rd (1966)
Fun Fact: Portugal have won only one World Cup game in their last seven.
Portugal almost didn't make it to Brazil. With some bumps in qualifying, they had to beat Sweden in a playoff to make it in. Unsurprisingly it was Cristiano Ronaldo's spectacular hat-trick that single handedly beat Sweden's 2 goals from Zlatan Ibrahimovic. While it's a bit unfair to call Portugal a one-man team as they have many talented players, the reality is Portugal will most likely rise or sink based on how well Cristiano Ronaldo performs.
Portugal calls upon quality all over the pitch. Joao Moutinho controls the tempo of the game from midfield, releasing Ronaldo down the flank to attack with pinpoint passing. Pepe is a fast, aggressive defender who sometimes loses his temper. If he can remain in control of his emotions he anchors a very solid defensive line. The emergence of young, talented defensive midfielder William Carvalho solidifies the Portuguese from a defensive perspective.
Portugal will likely play a more exciting brand of counter attacking football than they did in 2010. Built around the freedom afforded Ronaldo to produce moments of individual brilliance, Ronaldo is the key for success or failure. If Ronaldo's hat-trick against Sweden to bring Portugal to Brazil is any indication, we'll be in for some thrilling games. Teams will know exactly how Portugal will attack. Stopping them though is another issue.
USA
Fifa Rank: 13
Odds: 250-1
Manager: Jurgen Klinsmann
Key Players: Clint Dempsey, Jozy Altidore, Michael Bradley
Best World Cup Finish: Quarterfinals (2002)
Fun Fact: All-time leading USA goal scorer Landon Donovan was left out by Klinsmann prompting former USMNT Coach Bruce Arenas to say if the USA has 23 better players than Donovan they should win the World Cup.
Perhaps due to a recent poll where Americans stated the USA had a chance to win the World Cup, Klinsmann recently said in an interview that winning the World Cup was beyond this team. Considering most observers will think the USA should be extremely happy to even win a single match, it is probably good for Klinsmann to manage expectations.
One surprise was Klinsmann leaving the USA's all-time leading scorer at home. Landon Donovan was the face of US Soccer the last few years but he will only be watching the games from a widescreen. It seems an odd decision to exclude Donovan who is still playing near the top of his game and he always steps up for international tournaments.
Klinsmann built this edition of the USMNT around Michael Bradley's playmaking skills. With the experienced Clint Dempsey and the promising but slumping Jozy Altidore upfront as forwards, Klinsmann's USA will play a compact diamond midfield. This is a change to tactics USA used in 2010 and leaves little room for Donovan to start. If Klinsmann is right and Michael Bradley is ready to shine on the world stage then this move will appear genius. If the USA goes home without a point, Klinsmann might be looking for a new job.
The USA also have the toughest travel schedule, traveling more than any other nation with all three games requiring a 3,000 mile journey from their homebase in Sao Paulo. With so many obstacles stacked against them, the USA should feel free to play without any pressure.
Ghana
Fifa Rank: 37
Odds: 200-1
Manager: Akwasi Appiah
Key Players: Kwadwo Asamoah, Andrew Ayew, Kevin Prince-Boateng
Best World Cup Finish: Quarterfinals (2010)
Fun Fact: Kevin Prince-Boateng only declared for Ghana right before the 2010 World Cup. His brother plays for Germany.
Ghana was a cinderella story in South Africa in 2010. A penalty shootout away from being the first African nation to reach the World Cup semi-finals had Ghana the favorite of the neutral fans. Well, except maybe the USA whom Ghana knocked out for the second straight World Cup.
Ghana boasts some interesting characters. Attacking midfielder Kevin Prince-Boateng returns to Ghana after "retiring" from international football to avoid playing in the qualifying matches. The Ayew brothers provide defensive discipline on one flank and trickery and goal scoring on the other. Sulley Muntari and Michael Essien still offer solid protection Ghana's defensive line.
The key player could be Kwadwo Asamoah. Once believed to be a dominating midfielder before his club managers converted him into a full back, Asamoah is still a dynamic leader for Ghana. Drawn into an easier group, Ghana would have liked their chances to advance. They have good players all over the pitch. But they were drawn into the toughest group of the tournament. To advance, they will have to make no mistakes and play excellent counter-attacking football against Portugal and Germany and hope that the USA's new midfield diamond does not work out.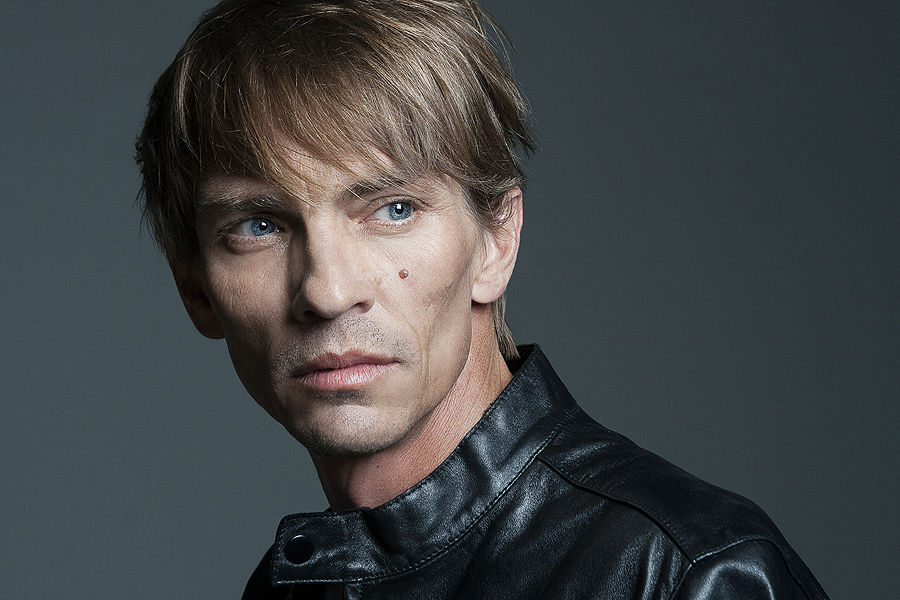 Charles Baker made a career for himself in Texas and before even stepping foot in Hollywood had thirty-seven credits. Known for his role as 'Skinny Pete' on "Breaking Bad," Baker can now be seen in the new TNT drama "Murder in the First" alongside Tom Felton and Taye Diggs. Set in San Francisco, the series will follow a single case across an entire season.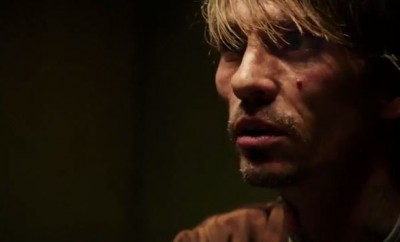 Later this year, Baker will star opposite Reese Witherspoon in the Fox Searchlight picture "Wild," set to open in select theaters countrywide on Friday, December 5, 2014. "Wild" powerfully captures the terrors and pleasures of one young woman forging ahead against all odds on a journey that angers, strengthens, and ultimately heals her.
Baker will be in a variety of independent films including "You Can't Win" as 'Fremont Older,' (based on a real journalist) in a drama set in the 1920s centered around the unusual friendship between an adventurer and a young prostitute, opposite Hannah Marks, Michael Pitt, and Jeremy Allen White, "Ad Inexplorata" as 'Captain Frank Worsely,' the captain of a supply station in space, and "Eleven Eleven," as 'Tim Faris,' a UFO fanatic desperately trying to prove to his family that abductions are real.
You can listen to my interview with Charles Baker HERE!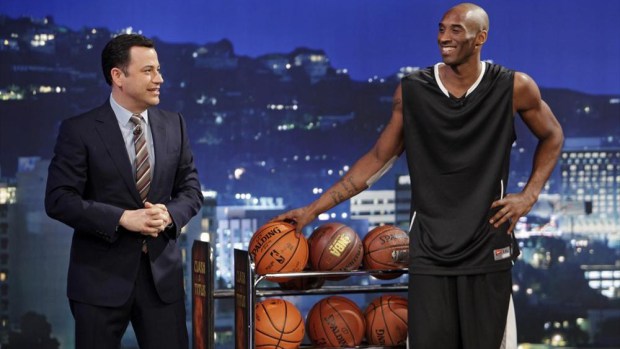 Jimmy Kimmel was at it again with his "3 Ridiculous Questions" – a playful Q&A session where the host has a chance to sit down with some of America's biggest celebs or athletes during "Jimmy Kimmel Live." In the midst of the NBA Finals hype, who better to chat with than the man who has visited the Finals seven times – basketball superstar, Kobe Bryant!
During the Q&A session, Kimmel and Bryant joked around over a glass of the new Crown Royal Monarch 75th Anniversary Blend – a limited time offering featuring a special rye from the brand's historic Coffey Still.
How many times have you caught yourself wondering where Kobe Bryant would go to the bathroom if he could fly? Jimmy Kimmel isn't afraid to ask those tough questions. Find out that and more on Jimmy Kimmel Live's hard-hitting "3 Ridiculous Questions."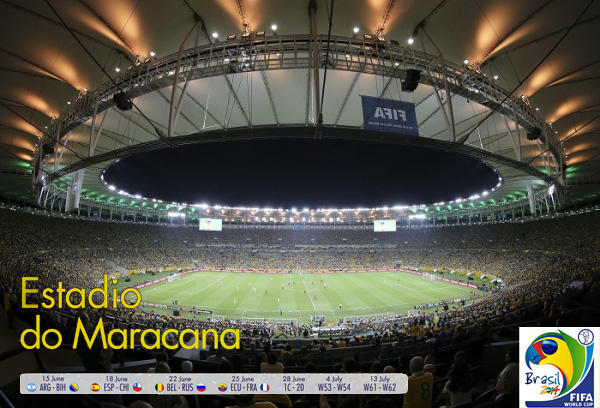 To ensure maximum safety, Brazil has decided to tap into their water reserves for the first time ever. As the World Cup begins, Sao Paulo is currently in the midst of a drought. Jose Marengo, a scientist at Brazil's National Institute for Space Research said "We are very worried about a major water shortage". Tapping into the water reserves ensures there won't be a shortage of water during the World Cup.
World Cup Group F
Argentina
Bosnia & Herzegovina
Iran
Nigeria
Argentina arrives as many people's pick to win the Cup. Boasting the best player in the world the last 5 years in Lionel Messi, Argentina also benefits from a group they should easily win. Argentina also enters the tournament on a high with all their star players healthy unlike many other favorites who are missing key players. Most people anticipate Bosnia & Herzegovina to battle Nigeria for second place in this group but Iran might be ideally suited to shock many observers.
Argentina
Fifa Rank: 5
Odds: 4-1
Manager: Alejandro Sabella
Key Players: Lionel Messi, Sergio Aguero, Angel Di Maria, Gonzalo Higuain
Best World Cup Finish: Champions (1978, 1986)
Fun Fact: Sergio Aguero has a tattoo written in a language J.R.R. Tolkien invented for his Lord of the Rings stories.
Packed with talent in every position Argentina is a strong challenger to win the whole tournament. They also have something to prove. Considered favorites in 2006 and 2010 in South Africa, Argentina failed to fulfill expectations. For all his success at club level, Messi failed to scored a single goal in the 2010 World Cup. The lack of a dominating World Cup display is the one thing missing on Messi's phenomenal resume.
Even if Messi fails to live up to the heavy expectations of being the "greatest player in the world", Argentina has a bounty of attacking talent. Sergio Aguero was one of the deadliest forwards in the world this past year helping his team to win the English Premier League. Angel Di Maria emerged as one of Real Madrid's most important players and is the key to this Argentina team. Di Maria will likely play a conductor role, connecting the midfield with Argentina's potent attack and spraying passes to the Argentina's attacking trio.
The main task for manager Sabella will be to organize and balance this talented team. Their weakness is their defense which relies on solid but unspectacular center defenders and a goalie who was only the back-up at Monaco. This Argentinian team will likely play much better if they get the first goal than if they are chasing games leaving their defense exposed. Since 1990, despite being among the favorites every year Argentina has failed to even reach the semi-finals. Messi has already called for an Argentina-Brazil final at the Maracana. We will soon see if Messi can live up to the pressure of history.
Bosnia and Herzegovina
Fifa Rank: 21
Odds: 150-1
Manager: Safet Susic
Key Players: Edin Dzeko, Miralem Pjanic, Asmir Begovic
Best World Cup Finish: First World Cup
Fun Fact: Bosnia is the only nation in Brazil making their World Cup debut.
An excellent qualifying campaign sees Bosnia and Herzegovina play in its first major tournament. While history has generally not been kind to nations playing in their first World Cup, this Bosnian team is made of experienced players with a wealth of experience in Europe's major leagues. Bosnia can also count on a great team spirit and passionate support from their fans who are thrilled to take part in their first World Cup.
Bosnia plays an exciting style that is sure to endear them to neutral fans looking for goals. A proponent of attacking football,  Susic loaded up Bosnia with attacking players which saw Bosnia average 3 goals a game in qualifying. However, he might be a little more cautious at the World Cup signaling his intentions to use a defensive midfielder instead of an extra striker.
Dzeko and Pjanic are Bosnia's two star players who both enjoyed successful seasons at their clubs. Dzeko scores the goals while Pjanic creates and dictates play. Bosnia will need them both to be on point. Goalkeeper Asmir Begovic is excellent and could very well make the difference in a Bosnian team with a suspect defensive line.
Nigeria
Fifa Rank: 44
Odds: 300-1
Manager: Stephen Keshi
Key Players: Victor Moses, Ahmed Musa, John Obi Mikel
Best World Cup Finish: Round of 16 (1994, 1998)
Fun Fact: Nigeria is the most populous nation in Africa and 7th most populous in the world.
Nigeria has had a bizarre year. They won the African Cup of Nations but there have been odd off the field issues involving the Nigerian Federation not paying manager Stephen Keshi. While Argentina are overwhelming favorites to win this group, the Super Eagles will be eying their match against Bosnia as critical for the second qualifying spot. They can't let their guard down against Iran though.
Keshi has Nigeria playing a dynamic counter attacking style. They will likely sit deep and absorb attacks before unleashing their dynamic wide players to quickly counter. Moses and Musa will be key players to Nigeria's counter attack. With the full backs in Group F not as good as other teams, Nigeria will have a chance to exploit the other nation's weaknesses.
John Obi Mikel will be crucial to ensuring Nigeria does not get overrun by Bosnia and Argentina's dynamic attackers. Obi Mikel is likely their their best player. A strong, tough tackler, he is also a skillful distributor of the ball. How he helps Nigeria transition from defense to attack will be an essential part of Nigeria's game.
Iran
Fifa Rank: 43
Odds: 2500-1
Manager: Carlos Quiroz
Key Players: Javad Nekounam, Andranik Teymourian
Best World Cup Finish: Group Stage (1978, 1998, 2006)
Fun Fact: Until 1935 Iran was known as Persia.
Iran enters the World Cup one of the biggest underdogs and devoid of any star players. They have never advanced out of the group stage before. However, their arguably most boring team in years might be better suited to advance for the first time. Unfortunately for the average viewer this is not the Iran of Ali Karimi, their legendary midfield genius in the last days of his playing career.
Iran's manager Carlos Quiroz was in control of Portugal at the last World Cup. Portugal defended excellently only conceding one goal and none in the group stage but they only only scored against an overmatched North Korea. Iran looks set to adopt a similar game plan that Quiroz used at Portugal.
This means the Persian Stars will have a compact, organized defense looking to nick a lucky goal on a corner kick or an opponent's mistake. While this style is not going to excite neutrals looking for goals, it is a perfect tactical fit for a minnow like Iran in this group. With Bosnia having the potential to attack too much leaving their defense exposed and Nigeria who struggle against organized defenses, Iran's style might be the perfect foil against their Group F opponents. Even Argentina might become frustrated if they cannot score early against Iran. If the players can implement Quiroz' system, Nigeria and Bosnia might be in for a surprise.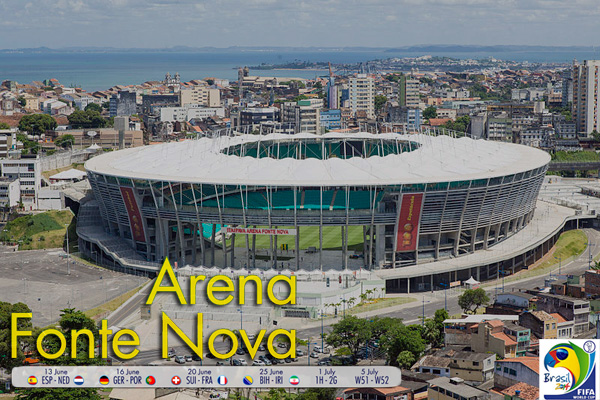 Brazil narrowly avoided a potentially disastrous subway strike on the eve of the first World Cup 2014 match. The Sao Paulo union president decided it would be best to wait until after the month long event. This comes as a relief to anyone traveling in Brazil this month.
World Cup Group E
France
Switzerland
Ecuador
Honduras
The draw has been kind to France. On paper, the 1998 World Cup champions should breeze through this group. But things never come easy for France. Winless at the 2010 World Cup, France needs to come together as a team to redeem themselves to their fans. With France as favorites in this group, Switzerland and Ecuador will be favored to battle it out for second but another French meltdown opens the door for both to advance. Tiny Honduras still seeks their first win at a World Cup in their 4th appearance.
France
Fifa Rank: 17
Odds: 22-1
Manager: Didier Deschamps
Key Players: Karim Benzema, Laurent Koscielny, Yohan Cabaye, Antoine Griezeman
Best World Cup Finish: Champions (1998)
Fun Fact: France is the most visited country in the world.
The mercurial French never fail to deliver drama. Whether it's dramatically winning the World Cup over a favored Brazil (1998), losing the World Cup final after their legend Zidane headbutted an Italian (2006) or having a mutiny against the coach amid a disastrous exit with zero wins (2010), you can always count on Les Bleus to provide drama whether its on or off the field.
Manager Didier Deschamps was brought in to stabilize the dressing room after a further string of incidents in 2012. He has been mostly successful barring a few recent insults on Twitter aimed his way by the girlfriend of Samir Nasri, a quality player he failed to select to much criticism. To Deschamps' credit, his change of France's tactics to a different formation without Nasri was critical in France qualifying.
The injury to Frank Ribery though comes as a huge blow. Ribery was their most experienced, consistent and dynamic player so no doubt he will be missed. This puts more pressure on both striker Benzema and the strong, industrious midfield of Cabaye, Paul Pogba and Blaise Matuidi. Even more than great individual performances what France really needs to overcome their recent demons is harmony among the team. If Deschamps got the chemistry right with this team, they should advance. What Deschamps must avoid at all costs is a disaster like 2010 where France was the joke of the tournament.
Switzerland
Fifa Rank: 6
Odds: 100-1
Manager: Ottmar Hitzfield
Key Players: Xherdan Shaqiri, Josip Drmic, Gokhan Inler, Stephane Lichtensteiner
Best World Cup Finish: Quarterfinals (1934, 1938, 1954)
Fun Fact: Switzerland was Spain's only loss in the 2010 World Cup on their way to winning.
After winning the easiest qualifying group, Switzerland might be underappreciated by the casual fan. This is a young team filled with emerging stars, but no established world class players. Solid midfield performers like Gokhan Inler provide stability. Switzerland also benefits from a pair of excellent full backs attacking with technique on the left and defending with boundless energy on the right.
Josip Drmic is the one to watch. He had an outstanding 2014 with an amazing goal scoring rate in the German Bundesliga. If he can transfer that goal scoring ability to Brazil Switzerland could win this group. Bayern Munich's Xherdan Shaqiri is an electrifying winger who could also step up his game in the biggest tournament.
Switzerland's biggest asset is manager Ottmar Hitzfeld. Hitzfeld is a world class manager who has won 19 club trophies including two Champions League wins. With this World Cup as his swan song, the tactical mastery of Hitzfeld could guide this young team to a group win. The biggest obstacle to overcome will be the weather. Switzerland faces Ecuador in Brasilia and Honduras in Manaus. Both of their opponents will be far more used to the hot, humid conditions than the Swiss.
Ecuador
Fifa Rank: 26
Odds: 125-1
Manager: Reinaldo Rueda
Key Players: Jefferson Montero, Antonio Valencia
Best World Cup Finish: Round of 16 (2006)
Tragic Fact: Ecuador has a sad history of starting strikers dying the year before World Cups: "Spiderman" Tenorio in 2005 and "Chucho" Benitez in 2013.
Ecuador's qualifying campaign was a bit inconsistent. Much like the Colorado Rockies of MLB, Ecuador benefits from a home in very high altitude that most players are not used to playing at. Their record at home was phenomenal yet away from home Ecuador has looked shaky.
In many ways Ecuador's draw was very fortunate. Honduras is not expected to threaten, France's potential to implode always exists and Switzerland is young and unproven. They performed well in earning a draw against England in a World Cup warm-up match. They play a frenetic, intense style that could unbalance the European sides unused to South American heat and humidity.
Their attacking wingers Jefferson Montero and Antonio Valencia will be key to their success. Their current strategy is based on getting the ball to their two wingers and letting Valencia's powerful, quick runs and Montero's trickery with the ball create chances on goal. Ecuador could make this a very fun group to watch. By playing an energetic attacking game they will force both France and Switzerland to respond accordingly.
Honduras
Fifa Rank: 33
Odds: 1500-1
Manager: Luis Fernando Suarez
Key Players: Wilson Palacios, Maynor Figueroa, Emilio Izaguirre
Best World Cup Finish: Group Stage (1982, 2010)
Fun Fact: The term "Banana Republic" was first attached to Honduras in the 1890s.
Honduras finished a surprising 3rd in qualifying behind the United States and Costa Rica. This gives them some hope to achieve what they never have at a World Cup: to win a game. With 3 draws and 3 losses, Honduras has never felt the thrill victory on the world stage. This might be the easiest group for Honduras to achieve a headline making upset but it will likely depend more on mistakes from their three unsure opponents than a brilliant display by Los Catrachos.
Honduras' best players all play defensive roles. If they are to achieve their first victory it will likely be due to sturdy, dependable defensive displays. Unfortunately for them, the strengths of the other three teams can exploit their weaknesses. Honduras lacks from having no consistent attacking threat. Its hard to see Honduras achieving their first World Cup win, even in this relatively weak group. They will play a physical, defensive game though with the potential to frustrate.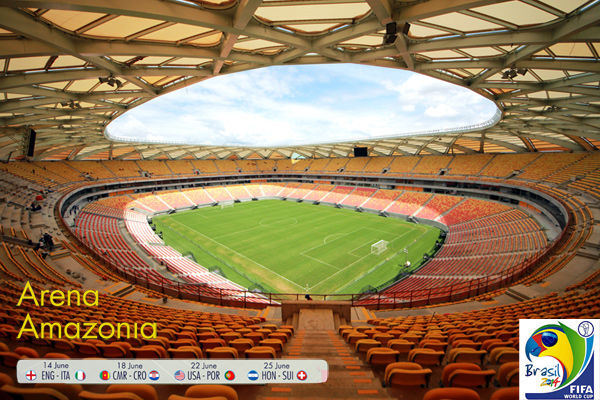 My parents once flew on a flight from Argentina to Brazil with the Argentine national team. Upon landing in Brazil, the plane was taxi'd to a secure isolated hanger with security to ensure their safety. The Brazilian Intelligence Agency (Abin) announced seven teams will have the highest level security possible during the tournament. They did not reveal which teams are among those seven.
World Cup Group D
England
Italy
Uruguay
Costa Rica
The war of words began early between Italy and England. Italy manager Cesare Prandelli declared that none of England's players would make it into his Italian squad. Former Italian professional Paulo Di Canio insists England will not make it out of this group. The talk might make it seem like a two horse race but Uruguay finished better than both European sides at the 2010 World Cup. With Luis Suarez and Edinson Cavani, they have an attack that could easily topple traditionally vaunted Italian and English defenses. Poor Costa Rica will be seen as easy prey in a group that includes three former World Cup winners.
Italy
Fifa Rank: 9
Odds: 25-1
Manager: Cesare Prandelli
Key Players: Andrea Pirlo, Gianlugi Buffon, Giorgio Chillieni, Mario Balotelli
Best World Cup Finish: Champions (1934, 1938, 1982, 2006)
Fun Fact: Mario Balotelli burned down his bathroom when he misfired a home fireworks display.
Italy enters the tournament as a respected perennial contender but not one of the favorites. But Italy were not pre-tournament favorites when they won in 2006 either. Nor were they favorites when they beat Brazil's legendary Joga Bonita team in 1982 to knock them out. The Italians seem to always find a way to win when you least expect it.
Historically the Azzurri have been built around a rock solid defense and this year's edition is no exception. Gianlugi Buffon starts his 5th World Cup and is still considered one of the best goalkeepers in the world. Giorgio Chillieni anchors the defense line. Andrea Pirlo is the creator deep in midfield known as a maestro of long perfect passes. The X-factor is the mercurial Mario Balotelli whom Italians will hope focuses more on scoring goals than his antics.
Prandelli has tried to make Italy more exciting during his tenure. A solid tactical coach though, he still knows how to coach his team to defend like last summer when they were even with World Champions Spain after 120 minutes in the sweltering sun. Even if they aren't favorites, Italy is not a team you usually want to bet against.
England
Fifa Rank: 10
Odds: 25-1
Manager: Roy Hodgson
Key Players: Wayne Rooney, Daniel Sturridge, Adam Lallana, Steven Gerrard
Best World Cup Finish: Champions (1966)
Fun Fact: Steven Gerrard scored more goals from penalty kicks than any other player in the top European leagues this year.
The Three Lions arrive in Brazil without the British media hyping them as potential cup winners. Drawn into a very difficult group, England also enters the tournament in a period of transition. Some old veterans were left at home in favor of young talent. Roy Hodgson is trying to develop a younger England team not reliant on the veterans of the last 10 years.
While both players are legends in the English league, the Gerrard-Lampard midfield partnership never fulfilled expectations at the international level. Hodgson will have to extract the most from the next generation of talented English midfielders for them to have a chance of advancing. Adam Lallana had a spectacular year while Jack Wilshere and Ross Barkley have tremendous potential. Daniel Sturridge's amazing year at Liverpool has the English hoping he can bring that form to Brazil.
While the emergence of new stars will be essential for England's campaign, Wayne Rooney is still the key figure. An up and down 10 years at the international level probably leaves Rooney feeling like he is due for the dominant performance in an international tournament that has evaded him thus far. If Rooney can put it all together in Brazil, England could be surprising a few pundits who don't think they will get out of this group
Uruguay
Fifa Rank: 7
Odds: 28-1
Manager: Oscar Tabarez
Key Players: Luis Suarez, Edinson Cavani, Diego Forlan
Best World Cup Finish: Champions (1930, 1950)
Fun Fact: Uruguay star Luis Suarez has twice bitten players during matches.
Led by the thrilling play of Diego Forlan, Uruguay were exciting to watch and became fan favorites during the 2010 World Cup. Now, Uruguay expects Luis Suarez and Edinson Cavani to supply the electricity. Suarez enters the tournament after his best year as a professional, his name now being brought up with Cristiano Ronaldo and Lionel Messi as best three players in the world.
Getting the most out of Forlan, Suarez and Cavani shapes Tabarez' tactics. Both Suarez (occasionally) and Cavani (frequently) were played on the wings this year although both prefer the central striker role. It will be interesting to see how Tabarez switches around his front line to get the most from this team. While not as fast as he used to be, Diego Forlan is still an inspirational leader known for coming through in the biggest games.
Uruguay has a quite a football pedigree yet at the 2014 World Cup they will be the smallest nation participating with a population just over 3 million. While Italy and England might have bigger reputations, La Celeste is a hip dark horse pick to win the tournament. With Uruguay's 1950 World Cup win coming on Brazilian soil, they will take that as inspiration.
Costa Rica
Fifa Rank: 28
Odds: 2500-1
Manager: Jorge Luis Pinto
Key Players: Joel Campbell, Bryan Ruiz
Best World Cup Finish: Round of 16 (1990)
Fun Fact: More than 5% of the world's biodiversity comes from tiny Costa Rica.
Three former World Cup winners. Three nations in FIFA's Top 10 rankings. Costa Rica is the minnow that no one will expect anything from. Freed from any pressure this could allow them to play exciting, entertaining matches. When its generally expected that all three games will be lost, any points from the group stage will feel good for Costa Rica.
Costa Rica was impressive in qualifying finishing second behind the United States and forcing traditional power Mexico into a play-off to make it to Brazil. Arsenal's Joel Campbell shows a lot of talent and could have a breakout tournament. Costa Rica will also need to get the most from the inconsistent Bryan Ruiz. Ruiz is capable of moments of brilliance also disappearing from big games. The Ticos hopes Ruiz comes to Brazil motivated.
Jorge Pinto should have no trouble with motivation. Having a brief tenure as Costa Rica manager in the mid 2000s, he returns at the helm with something to prove. While Costa Rica are the overwhelming underdogs, there will doubtless be some surprise results. Maybe the Central Americans can provide the upset of the tournament.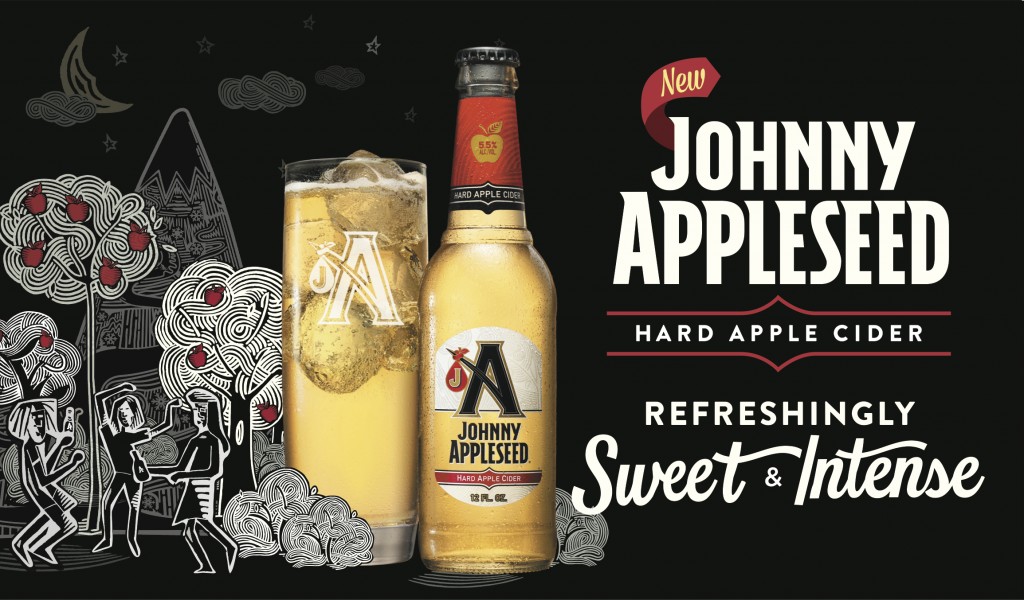 Johnny Appleseed Hard Cider has the recipe for a sweet and intense summer: just add ice…or more accurately, 25 feet of ice to build the World's Largest Ice Luge in Boston, Mass.
The World's Largest Ice Luge will stand at least 25-feet high (surpassing the current record holder by two feet), span four feet wide and weigh 25,000 pounds. The structure will take an estimated 600 man hours to complete from start-to-finish, with a 16-foot replica bottle of Johnny Appleseed Hard Cider sitting atop an 8-foot platform.
Thirsty to take part in the adventure? Plan ahead for a long weekend and visit the record-setting ice luge in the heart of Boston's Seaport District on Thursday, June 19, for a promotional event that evening beginning at 7 p.m. Adults 21 and older interested in attending may RSVP for the event by visiting http://events.thrillist.com/johnnyappleseed.  Guests will be granted exclusive access to the World's Largest Ice Luge and an intimate concert with a major music act to be announced in the coming days.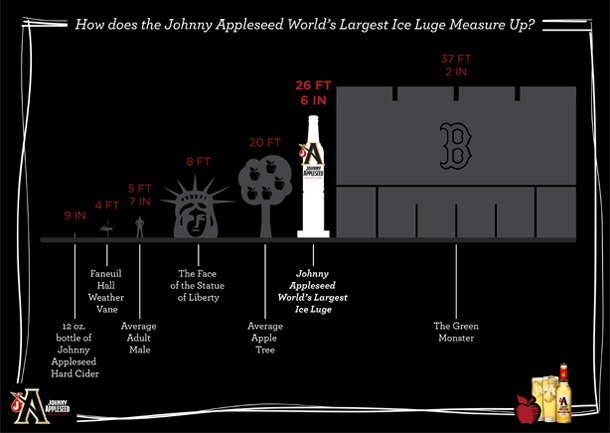 Those outside of Boston or otherwise unable to visit the World's Largest Ice Luge in-person can log on to the Johnny Appleseed social media channels for exclusive video and photos  from the event, including a time-lapse video that shrinks the World's Largest Ice Luge 600-hour build to just 60 seconds.
When the World's Largest Ice Luge melts, the up to 1,800 gallons of water used to construct the luge will be donated to the Johnny Appleseed Trail Association to water the trees and flowers along the trail.
Johnny Appleseed Hard Apple Cider is available nationwide in 12-ounce glass bottles with a twist-off cap in six-packs and 12-packs, and sold individually in 16oz. and 25oz. cans. Draught distribution will be available nationwide starting June 16.
For more information on Johnny Appleseed Hard Cider, visit www.JAppleseed.com or facebook.com/AppleseedCider (must be 21 years of age).