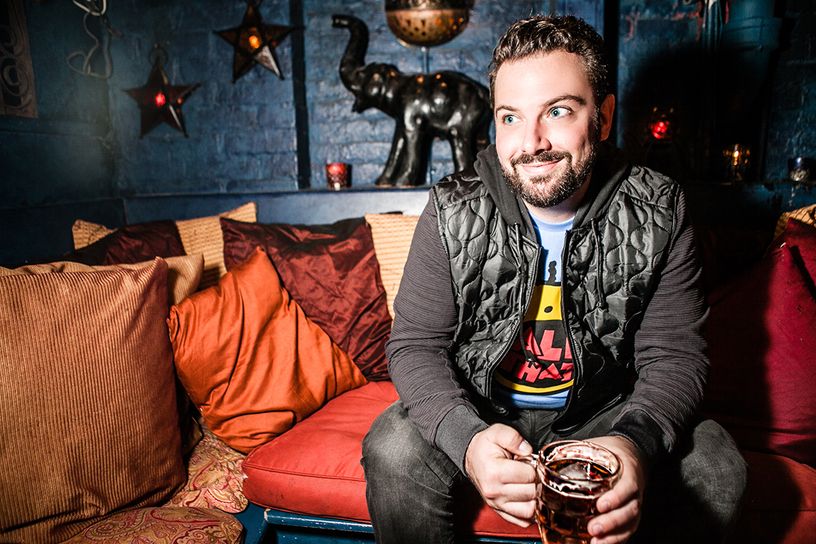 Tim Dunn is a NYC-based comedian and is the host of Fuse's "Got Ur #" that airs Tuesdays at 7/6 Central. A Northwestern University grad and Chicago native, Timothy moved to New York City and was thrilled to join the company of the prestigious comedy machine, The Upright Citizens Brigade Theatre, in January 2008. Since becoming family at the UBC Theatre, he has been an actor on three house sketch comedy teams ("Maude Teams"), a series producer and performer on three internet sketch comedy teams for UCBComedy ("Beta Teams"), and he currently serves as an actor and Senior Producer on UCBComedy Digital Team, "Pocketwatch," making topical sketch comedy for the internet and beyond.
Timothy briefly hosted his own show on The Animal Planet and has done shows, bits, segments and pilots for Conan, MTV, VH1, LOGO, XTube, WPIX11, Anderson Cooper LIVE, and The Weather Channel.
On top of all of this, Timothy co-hosts a weekly improv-storytelling podcast, produced by UCBComedy, called "So, You're Going Through a Break-Up…" and is working his one-man show, "This One is for the #Dunnheads" at the UCB Theatre in NYC.  He is also a self-professed pop-culture junkie.
To hear the interview with Tim click here!
To get more info on Tim check his site out at timothydunncomedy.com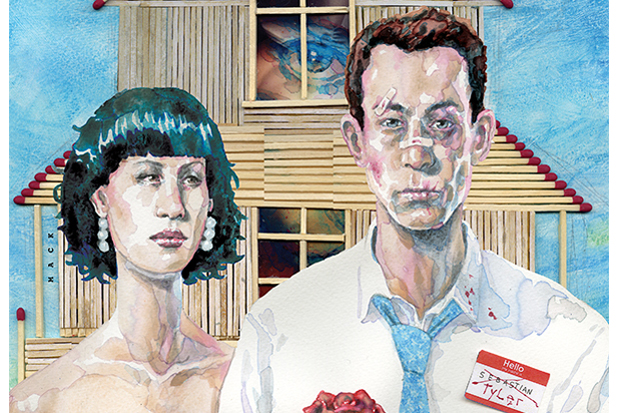 Today Dark Horse Comics announced some freaking awesome news. Bestselling novelist Chuck Palahniuk will be a character in the acclaimed ten issue FIGHT CLUB 2 mini-series, which is written by Palahniuk, illustrated by Cameron Stewart and colored by Dave Stewart, with covers by David Mack. Issue 3 of the series, on sale July 22, confirms Palahniuk as a character in the series, where he will be a reoccurring presence along with his iconic creations Tyler Durden and Marla Singer. Issue 4 of the series promises to further up the ante and the antics with an appearance by members of Palahniuk's real life writing group, including the novelists Chelsea Cain, Monica Drake, Lidia Yuknavitch, Suzy Vitello and Diana Jordan.
"Literary critics claim that Ken Kesey's mental hospital in CUCKOO'S NEST and Toni Morrison's plantation in BELOVED represent those authors' post-graduate writing workshops," said Chuck Palahniuk. "To prevent anyone from thinking my own workshop is either a support group for the terminally ill or a bare-knuckle mosh pit, I've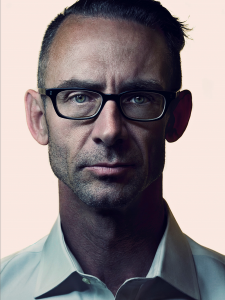 included it in FIGHT CLUB 2."
"Consider FIGHT CLUB's cultural impact, and you have to imagine its impact, and Tyler's impact, on Chuck himself," said Dark Horse Comics Editor-in-Chief Scott Allie. "Fans sometimes blur the line between the artist and the work, and having lived with these characters for twenty years, Chuck's diving head on into it here. Authors from Philip Roth to Bret Easton Ellis to Grant Morrison have popped up in their own work before, but Chuck's taking it into all new territory, doing what he always does—giving you an experience no one else can provide."
"By openly acknowledging the mechanics of film, David Fincher made his version seem more real and more mythic at the same time," said Palahniuk. "By dragging my own creative process into FC2 I'm doing the equivalent of demonstrating splices, reel change-over marks, film breaks and rattling the film in the movie projector gate."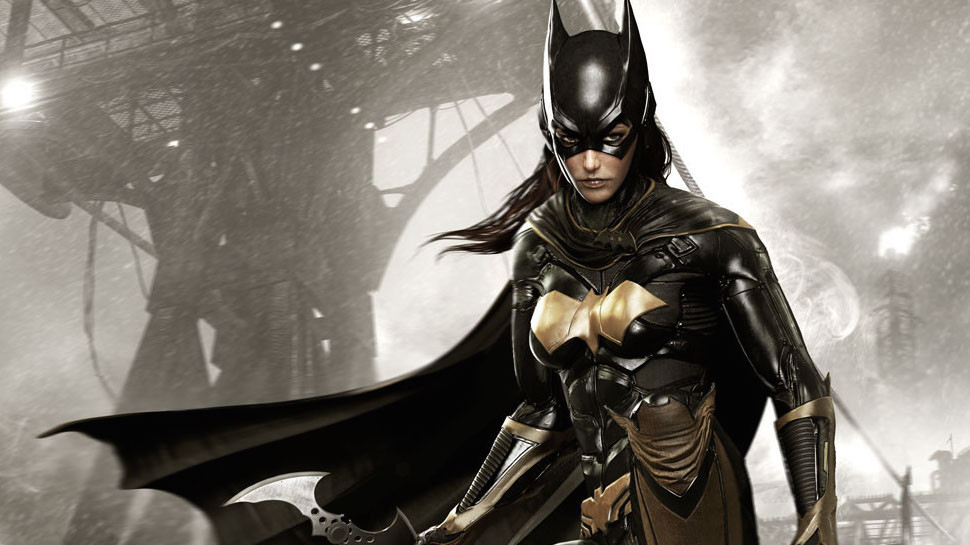 Check out the trailer from Warner Bros. Interactive Entertainment and DC Entertainment. It is the first story driven add-on for Batman: Arkham Knight – Batgirl: A Matter of Family.  Set prior to the events of Batman: Arkham Asylum, Batgirl: A Matter of Family will allow players to take on the role of Batgirl for the first time in the Batman: Arkham franchise. Batgirl: A Matter of Family will be available July 14 for fans who have purchased the Batman: Arkham Knight Season Pass and are connected to the Internet, or it can be purchased separately on July 21 for $6.99 MSRP on the PlayStation®Network and Xbox LIVE online entertainment network from Microsoft.
When The Joker kidnaps Commissioner Gordon and holds him hostage at the Seagate Amusement Park, Batgirl and Robin must fight against the odds to save him and avoid falling victim to The Joker's sinister plan. Trained by Batman, Batgirl's combat combines with unparalleled hacking abilities to take down enemies, control objects and solve puzzles.
The Batgirl: A Matter of Family add-on content was developed by WB Games Montréal and built using the Batman: Arkham Knight engine built by Rocksteady Studios.  The remaining Batman: Arkham Knight Season Pass add-on content is under development by Rocksteady Studios.
The Batman: Arkham Knight Season Pass includes an exclusive Flashpoint Batman Skin and delivers regular new content for six months featuring new story missions, more Super-Villains invading Gotham City, new legendary Batmobiles, advanced challenge maps, alternative character skins, and new drivable race tracks.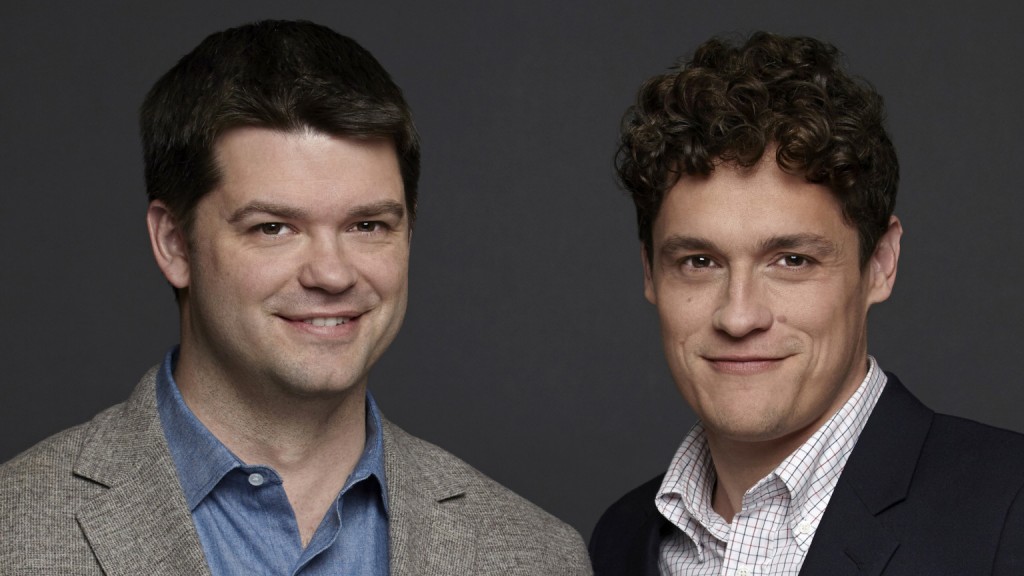 Some fantastic news from a galaxy far away just surfaced. It looks like Star Wars officially announced the date of the Han Solo standalone film. The film be directed by Christopher Miller and Phil Lord, whose credits include the critically acclaimed "The LEGO Movie" and "Cloudy with a Chance of Meatballs," as well as "21 Jump Street" and "22 Jump Street." Among the most sought-after filmmakers working today, the two have proven a formidable duo on the multiple films they've collaborated on and are looking forward to applying their unique creative chemistry to the Star Wars universe.
"This is the first film we've worked on that seems like a good idea to begin with. We promise to take risks, to give the audience a fresh experience, and we pledge ourselves to be faithful stewards of these characters who mean so much to us. This is a dream come true for us. And not the kind of dream where you're late for work and all your clothes are made of pudding, but the kind of dream where you get to make a film with some of the greatest characters ever, in a film franchise you've loved since before you can remember having dreams at all."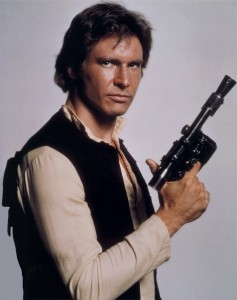 The screenplay is written by Lawrence Kasdan and Jon Kasdan. The story focuses on how young Han Solo became the smuggler, thief, and scoundrel whom Luke Skywalker and Obi-Wan Kenobi first encountered in the cantina at Mos Eisley.
Lawrence Kasdan, the writer and director known for Raiders of the Lost Ark, The Big Chill, and Grand Canyon, is familiar to Star Wars fans for having co-written the screenplays for The Empire Strikes Back, Return of the Jedi, and The Force Awakens. His son Jon Kasdan wrote and directed The First Time, which premiered at the Sundance Film Festival, and In the Land of Women, as well as writing for the television series Freaks and Geeks and Dawson's Creek.
"We're so excited to be working with Chris and Phil, who will bring a fresh new dimension to the Star Wars universe," said the Kasdans. "They're two of the smartest, funniest and most original filmmakers around, and the ideal choice to tell the story of Han Solo, one of the coolest characters in the galaxy."
Kathleen Kennedy, who will be producing, says she can't wait to discover what's in store from these two extraordinary teams of directors and writers.
"It's not just any filmmaker who can tell the story of such a beloved icon like Han Solo, and I'm excited to say we've found the perfect team to handle the task. Larry and Jon know all there is to know about the character, and Chris and Phil will bring their wit, style, energy and heart to tell Han's story."
Slated for a May 25, 2018 release, the film will be executive produced by Lawrence Kasdan and Jason McGatlin and co-produced by Will Allegra.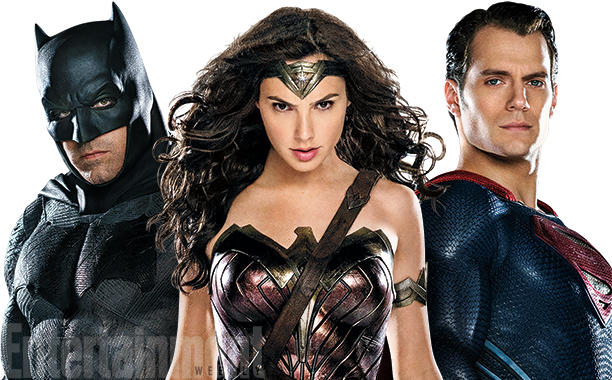 The San Diego Comic Con is almost here. There will be some spoilers and teasers leaked at the many of the different junkets. Yet we are finding out more about the "Batman v Superman: Dawn of Justice" film from none other than the film's director Zack Snyder.
Snyder said that Gal Gadot's Wonder Woman wouldn't just be a small role. He said that she is very important to the storyline. "She plays a super-important part. In a lot of ways, she's the gateway drug to the rest of the Justice League."
"Dawn of Justice" will be a small glimpse into the DC Comics Justice League movie. Snyder also talked about the issues people had with the "Man of Steel" film. Snyder said, "I was surprised because that's the thesis of Superman for me, that you can't just have superheroes knock around and have there be no consequences. There are other superhero movies where they joke about how basically no one's getting hurt. That's not us. What is that message? That's it is okay that there's this massive destruction with zero consequence for anyone? I remember talking about 'What's the next villain? 'We can't do another alien invasion.' Metallo, I think, was going to be the main bad guy of this movie. Brainiac was definitely down the road."
It looks like Snyder is really open about the future of the DC Comic films. Hopefully more news like this will be revealed in San Diego this week!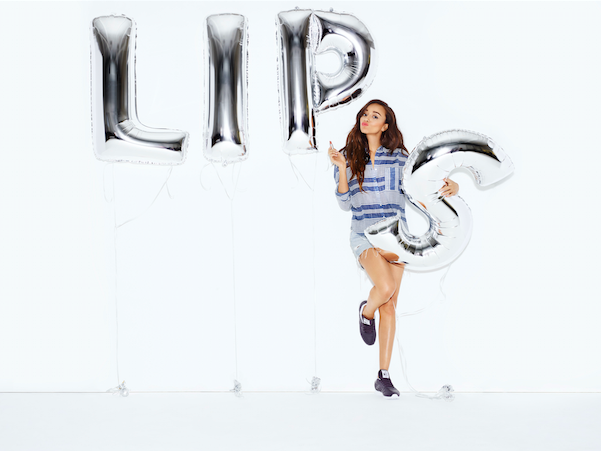 If you are looking to hook your girl up with some sweet kicks then look for the Reebok Classic x FACE Stockholm collection. It officially launched this month at retailers nationwide along with the launch of a new campaign featuring the one and only Ashley Madekwe called "Your Bold Finishes."
The "Your Bold Finishes" campaign showcases how the Reebok Classic X FACE Stockholm collection can provide the finishing touch to any look, demonstrating how truly versatile the range is and encouraging women to experiment with sneaker style.
Ashley said of the collab: "I'm a huge sneaker fan and the Reebok Classic X FACE Stockholm collection is so fresh, edgy and versatile.  The finishing touches make such a difference to any look, a bold lip, a brush of mascara and pulling on my Reebok Classic kicks is the perfect way to complete any outfit."
The Reebok Classic x FACE Stockholm collection is available for $70-$75 at Urban Outfitters, Villa, Lady Foot Locker and Reebok.com.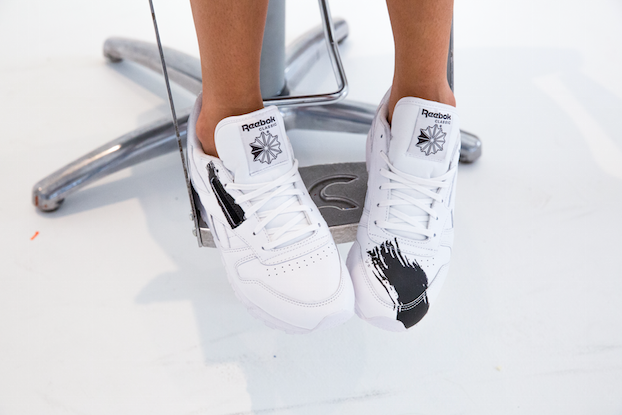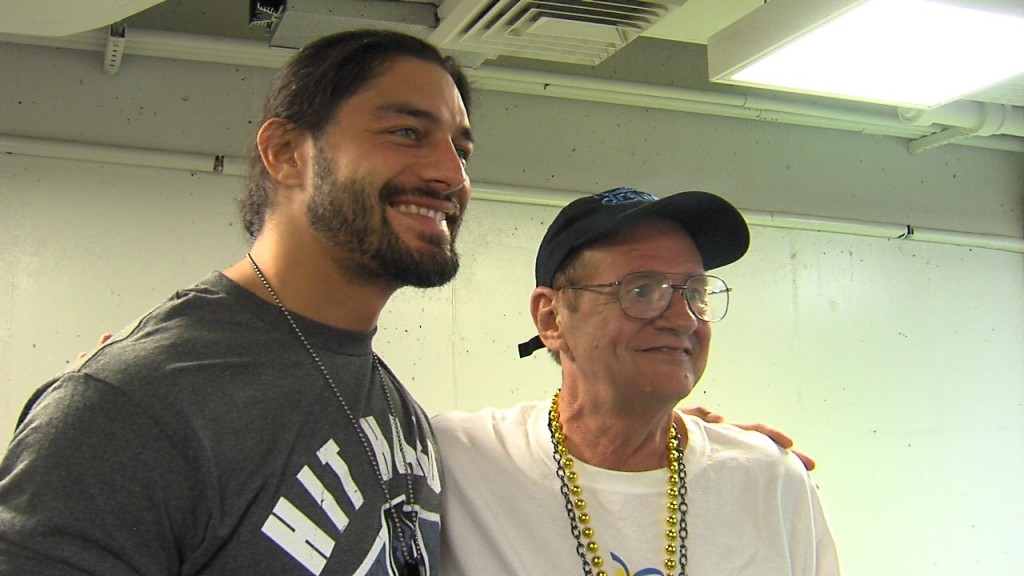 Fans of the WWE know that even though a WWE Superstar might be good guy or play the villain in the ring they are all great people with caring hearts outside the ring. This past Sunday night, in Roanoke, VA, WWE and the Dream Foundation teamed up so that a WWE fan battling lung cancer could have his dream fulfilled.  Kenneth Fulcher Sr. was able to attend the show and meet with some of his favorite WWE Superstars and Divas.
For one night, cancer was not on their mind, as WWE Superstars came in, one by one, to greet Fulcher and his family and brighten their spirits. Kisses from WWE Diva Cameron, and a bear hug from Ryback made their situation the last thing on their minds. Just before showtime, the Fulcher's favorite wrestler, Roman Reigns, stopped by to meet his biggest fan.
For the WWE Superstar, it's a moment that is uplifting to him as well, saying "When you can take a little bit of extra time to connect personally with somebody, and make a friend. That's what's awesome, the friendships, the relationships. That's what you take with you."
If you like what the WWE Superstars are doing than make sure you vote for them for the Athletes Gone Good program. Along with LeBron James, Ronda Rousey, Derek Jeter, David Beckham, Andy Roddick, Jeff Gordon and Tiger Woods, the following WWE Superstars and Divas have been nominated:
Stephanie McMahon
John Cena
Big Show
Nikki Bella
Brie Bella
Daniel Bryan
Titus O'Neil
Mark Henry
Roman Reigns
Sheamus
Randy Orton
DoSomething.org, one of the largest global organizations for young people and social change. Inspired by the success of Celebs Gone Good, DoSomething.org is launching Athletes Gone Good to celebrate athletes across the world, including WWE Superstars and Divas, who are bringing their A game to their sport and to support causes they care about.
The winners of Athletes Gone Good will be compiled as a result of a three-part methodology:
1. Votes and nominations from the public.
2. The athlete's influence on social media.
3. The advice from the Athletes Gone Good Advisory Committee. Fans can click here and enter their vote before Friday, July 31. The winners will be announced on Thursday, August 6.
"Athletes make a huge impact on culture. At DoSomething.org, we're elevating and celebrating athletes who have decided to use their impact for good. With the launch of Athletes Gone Good, we're giving fans an easy way to champion for their favorite socially active athletes," said Naomi Hirabayashi, CMO at DoSomething.org. Vote for your favorite @WWE Superstar or Diva for @dosomething's Athletes Gone Good Awards!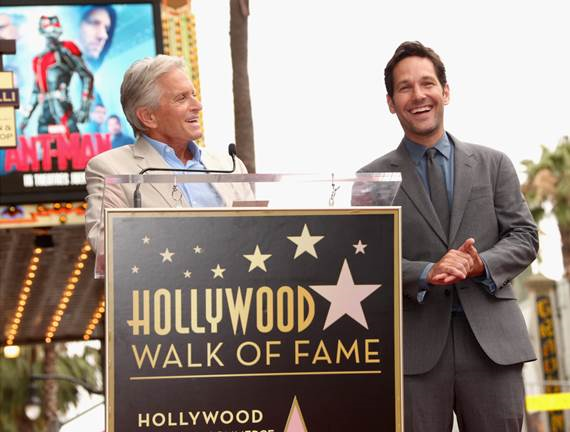 I think it is safe to say we are all big fans of Paul Rudd. From "Anchorman" to "Wet Hot American Summer" to now as his lead role in Marvel's "Ant-Man" Rudd has always had memorable roles and quotes in a ton of movies.
Today, Paul Rudd was honored with a star on the Hollywood Walk of Fame, in front of the historic El Capitan Theatre! His "Ant-Man" Director Peyton Reed and co-star Michael Douglas were both on hand for the celebration. Congrats Paul….it is well deserved.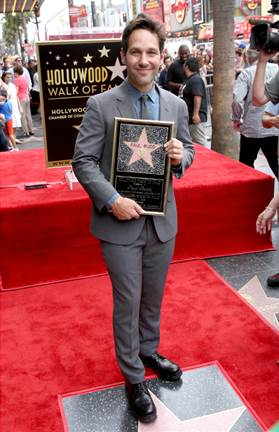 Make sure you check out "Ant-Man" when it hits theaters July 17th!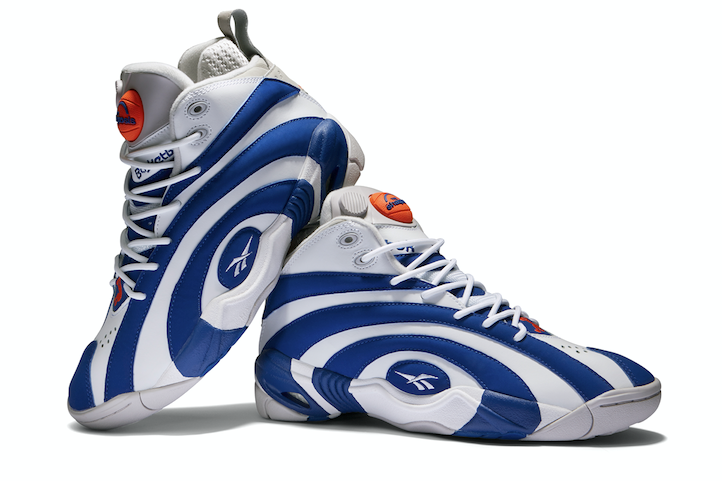 Reebok Classic has done once again. They are mixing two of their signature kicks and making a shoe hybrid. This goes along with the celebration of the 25th Anniversary of The Pump technology, Reebok decided to combine the Pump custom fit technology with some of the most iconic shoes in Reebok's history. The third iteration in the Pump it Up Pack, the Pump Shaqnosis is a brilliant combination of both the Shaqnosis and Pump OG.
The Pump Shaqnosis isn't just a shoe; it's THE shoe. It stands for all things legendary. From the iconic grandeur of the man behind the shoe to the ever recognizable style, this shoe was built to be a step ahead of the rest. Don't pursue the ordinary–pursue the bold and become an icon. Do you have what it takes to fill these shoes?
The Pump Shaqnosis is available at FinishLine.com and Reebok.com on July 10th for $150.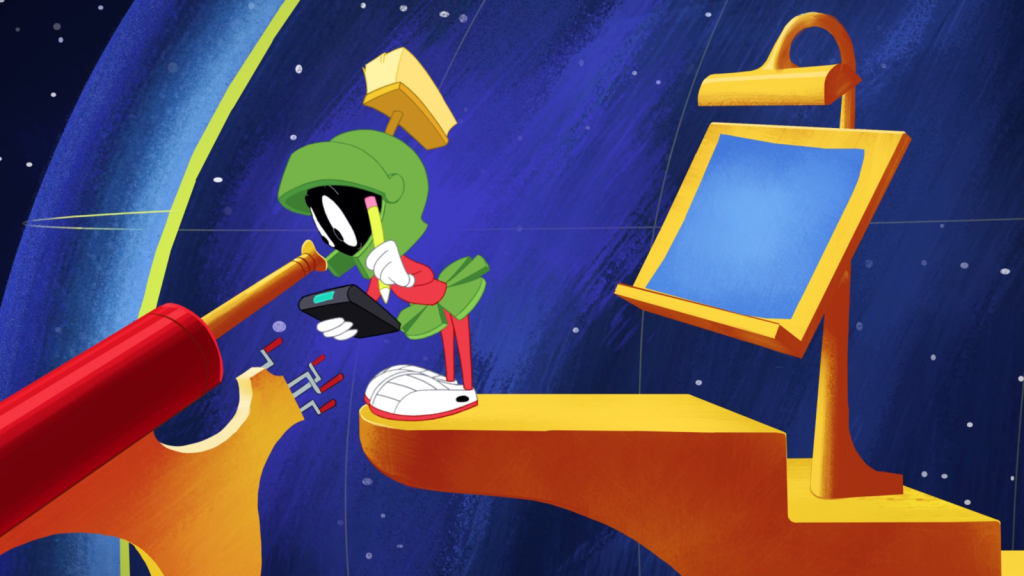 The NBA offseason can be very quiet at times. Even after the draft there may be only whispers of blockbuster trades. It looks like this offseason won't be that calm. Apparently Martians are targeting Blake Griffin. Well I should say Martian. Marvin, the famous extraterrestrial from Mars wants Blake's new kicks that Jordan Brand will be releasing soon. We found a letter and video from Marvin discussing his plans.
Watch out Blake!
Here is Marvin's letter.
Greetings Earthlings,
I have reached my limit with you Earth creatures. For too long the people of Mars have stood by and put up with your anti-Martian activity. Your shuttles, and rovers have been driving us crazy!
My superiors have granted me permission to finally destroy the Earth by any means necessary. K-9 and I have searched the galaxy and heard about this Blake Griffin and his Super.Fly 4 machine that possesses the power to disintegrate your puny little planet.
Today, I am putting you Earthlings on notice. I am searching for this Blake Griffin fellow and when I find him I will use him to destroy the Earth. I will use the Jordan Super.Fly 4's Earth-shattering powers to disint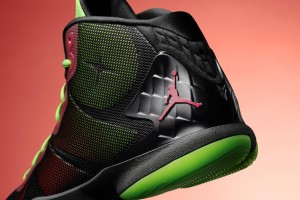 egrate that rock you call home.
It is flattering that you Earthlings have been influenced by our greatness. The Jordan Super.Fly 4 machine's colors are clearly inspired by the Martian way of life. While it warms my small Martian heart that you hold us in such high regard it will not sway me from my mission to destroy you!
Clearly, you have created this FlightSpeed tool to provide Blake Griffin with previously unmatched power. I demand that you hand over it and its Earth shattering explosive properties immediately, or feel the wrath of my Illudium Q-36 Explosive Space Modulator. If you inferior Earthlings do not comply I will come to Earth and take it from Blake Griffin myself.
My army of instant Martians has already been deployed to find Blake Griffin in a place called China; we will start there and make our way across your planet until we find him. When I find this Blake Griffin I will challenge him to what you Earthlings call a dunk contest…winner takes Earth.
I have also commandeered the Jordan.com machine to update you Earthlings on my progress and the search for Blake Griffin and the Jordan Super.Fly 4 machine.
Good luck. You'll need it.
Marvin The Martian
The Jordan Super.Fly 4 will release for a suggested retail price of $150 in China on July 1, followed by a general global release on August 5. Stay tuned to @jumpman23 and Jordan.com for more information on the Jordan Super.Fly 4 and Marvin's domination plan.