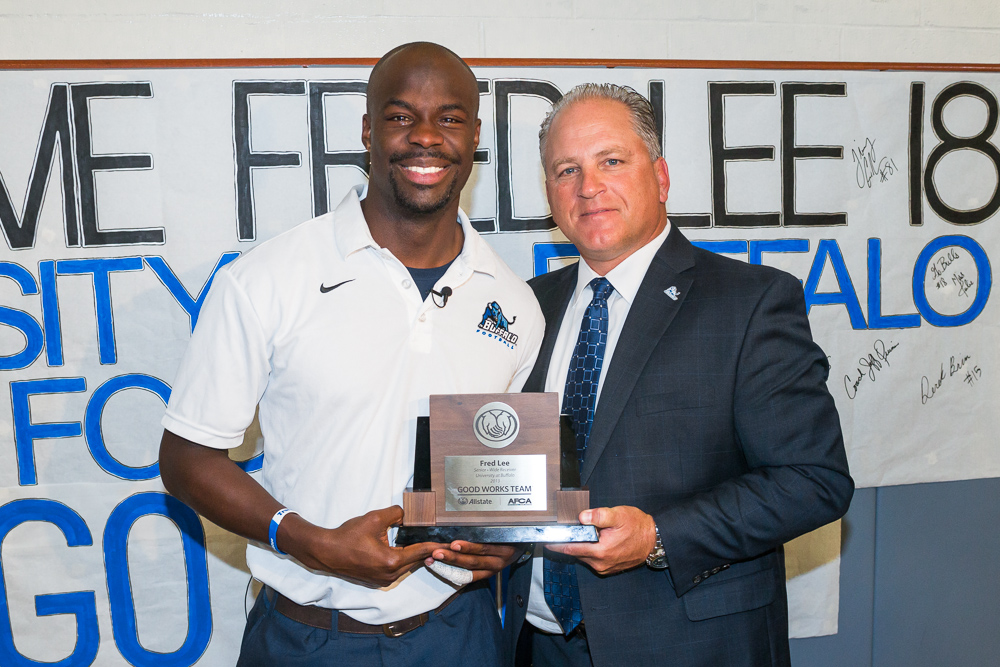 Day after day it seems that there is a new scandal going on in college football. As sports fans we wonder if there is any good that is happening off the field. Well I am here to say yes. There are plenty of noble people out there who are making a difference. It is not just with their athletic ability, but it is also with the positive impact that these young athletes have had on their communities and the lives of others.
Allstate Insurance Company and the American Football Coaches Association (AFCA) today announced the 22-player roster for the 2013 Allstate AFCA Good Works Team.  Recognizing the "good works" of a select group of college football players from across the country, the Allstate AFCA Good Works Team is one of the most prestigious off-the-field honors in college sports.
For more than two decades, the Allstate AFCA Good Works Team has recognized college football players at all levels of the sport for inspiring acts of service and off-the-field achievements. This summer, the program received a record 150 nominations from colleges and universities across the country.  From the nominations, an esteemed voting panel comprised of former Allstate AFCA Good Works Team members and college football media selected 11 players from the Football Bowl Subdivision and 11 players from the Football Championship Subdivision, Divisions II, III and the NAIA to comprise the 22-player team.
"Allstate is thrilled to embark on another year of collaboration with the AFCA, and together honor this group of extraordinary young men for their "good works" in the community," said Cynthia Whitfield, field senior vice president of Allstate's Southern region and a member of the 2013 voting panel.  "As fans of college football, Allstate continues to be inspired by the remarkable performances that take place on-the-field, but equally inspiring are the acts of service that have earned these 22 players a spot on the 2013 AFCA Good Works Team."
The following players have been selected to the 2013 Allstate AFCA Good Works Team:
Football Bowl Subdivision (I-A)
Name                          Cl.        Pos.     School                                     Hometown
Fred Lee                      Sr.       WR      Buffalo                                      Chester, S.C.
Nick Forbes                Jr.        LB        California                                 Frederick, Md.
Jordan Luallen            Sr.       FB       Cincinnati                                Greenwood, Ind.
Dave Harding              Sr.       OL       Duke                                       Orlando, Fla.
Jacob Karam             Sr.       QB       Memphis                                 Friendswood, Texas
Stephen Morris           Sr.       QB       Miami (Fla.)                             Miami, Fla.
C.J. Zimmerer            Sr.       RB       Nebraska                                Omaha, Neb.
Asa Watson                Sr.       TE       North Carolina State               Rock Hill, S.C.
Jeff Budzien               Sr.       PK       Northwestern                          Hartland, Wis.
Eric Soza                   Sr.       QB       Texas at San Antonio             Beeville, Texas
Carey Spear              Sr.       PK       Vanderbilt                                Mayfield Village, Ohio
Football Championship Subdivision (I-AA), Divisions II, III and NAIA
Name                          Cl.        Pos.     School                                     Hometown
Tyler Simmons           Sr.       DE       Aurora                                     Crystal Lake, Ill.
J.D. Mehlhorn             Sr.       DB       Bethel (Minn.)                         Lakeville, Minn.
Curt Duncan              Sr.       PK       Carson-Newman                    Morristown, Tenn.
Ryan Cobb                  Jr.        TE       Delaware                                 Saddle River, N.J.
Miles Williams             Jr.        DB       Elon                                         Roebuck, S.C.
Kevin Rodgers            Jr.        QB       Henderson State                     Rockwall, Texas
David Brackett            Sr.       OL       Kenyon                                     Ahoskie, N.C.
Jordan Sitzmann         Sr.       P          Morningside                            Le Mars, Iowa
Jordan Reid               Sr.       QB       North Carolina Central            High Point, N.C.
Winston Wright            Sr.       DB       South Dakota State               Lee's Summit, Mo.
Bo Cordell                  Sr.       QB       Tusculum                                Cincinnati, Ohio
This year's Allstate AFCA Good Works Team boasts some of the most impressive service resumes in the award's 22-year history.  From building houses overseas, to founding a mentorship program for at-risk youth, to serenading cancer patients at the local children's hospital, this unique group of young men continues to raise the bar for the impact that student-athletes can have on their peers, teammates and communities.
"The AFCA, along with our partner Allstate, has been honoring football student-athletes for their good works, volunteerism and community service for 22 years with the Allstate AFCA Good Works Team," Grant Teaff, AFCA Executive Director said. "The 2013 class of Good Works Team members is another great example of the outstanding athletes, and even better men, that our nation's college football programs produce each year."
Fans can vote for the 2013 Allstate AFCA Good Works Team Captain by visiting ESPN.com and searching "Good Works."  There, fans can learn more about this year's team members and vote for the player who they feel represents the "best of the best" in the areas of giving back and contributing to the greater good of their communities.  The Team Captain and his fellow award recipients will be invited to New Orleans to take part in a community project leading up to the 2014 Allstate Sugar Bowl.


Prong LLC recently brought the PocketPlug to the tech market. It is the world's first case with an integrated charger. The PocketPlug is designed to provide protection and charging capabilities for the iPhone. Users can abandon their cords and chargers and rely entirely on their PocketPlug.
The PocketPlug is unlike any other device on the market, designed with retractable prongs to double as a case and portable charger. When not in use, the prongs conveniently retract allowing the PocketPlug to transform into a sleek carrying solution with optimal pocket-ability.  The durable case is made out of high-grade polycarbonate, protecting the iPhone from drops and scratches.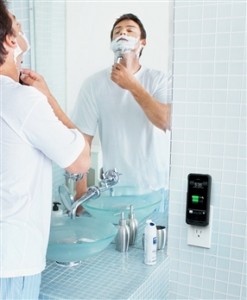 The prongs easily deploy allowing the case to connect to an outlet for direct charging, without the need for an additional adaptor or cable. PocketPlug has a micro-USB port built in for times when you're in your car or have a cord handy. From your pocket to the socket, the lightweight PocketPlug provides the only all-in-one protective case and charging solution.
The PocketPlug's slim and portable design allows for easy storage in a carry-on, backpack, purse, or pocket. The minimalistic case makes the perfect travel companion, eliminating the hassle of digging through your bag in search of a charger. The PocketPlug is also designed to enhance both the smartphone's speakers and microphone by redirecting sound to the front of the phone for louder and clearer audio.
Available in black or white, the PocketPlug for iPhone 4, 4s and 5 can be purchased at goprong.com for $59.99 to $69.99. Learn more about Prong by visiting goprong.com.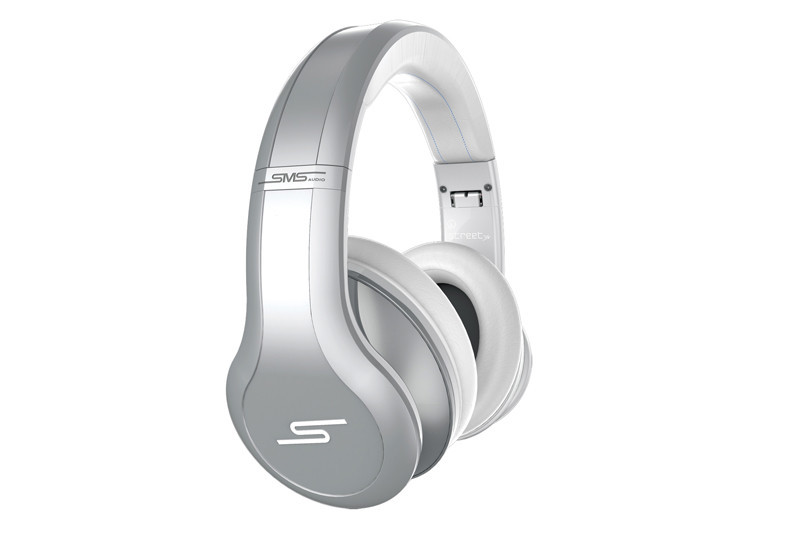 SMS Audio is 50 Cent's premier audio headphone line. The STREET by 50 Over-Ear Active Noise Control are an innovative set that eliminates unwanted ambient noise. Whether you are on a plane or walking the loud and noisy streets these headphones are legit.
The STREET features what SMS Audio calls active noise cancellation technology (ANC). The set contains awesomely tuned 40mm drivers and soft leather memory foam ear cushion. That pretty much means whatever sound the engineers and producers wanted you to hear in films and in music you will definitely hear.
50 Cent aka Curtis Jackson, who is the CEO of SMS Audio said, "I have spent a long time searching for a great pair of headphones that not only deliver great sound quality, but that also are durable and comfortable enough during my extensive travels. That's why we created the STREET by 50 Over-Ear ANC Wired headphones with active noise cancellation technology. Not only do they deliver the best in studio mastered sound, but they are also tough enough to withstand extensive traveling while providing a secure and comfortable fit for hours of listening enjoyment."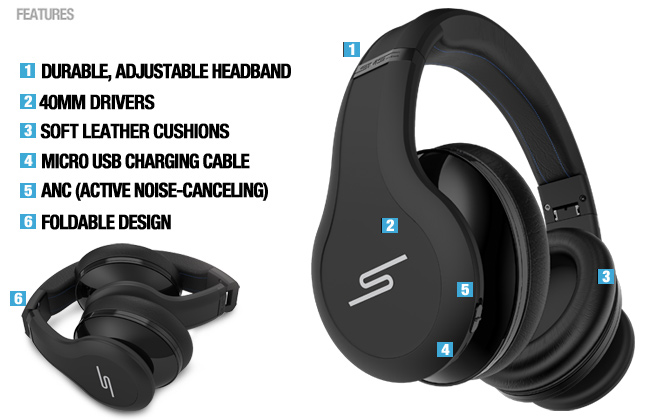 With a price tag of $279.95 you get what you pay for not only in sound quality and in durability as well. The STREET ANC has a hard exterior, but the earcups are made of memory foam cushion so you ears won't get irritated as you wear them. These headphones are very flexible too. They are foldable and also come with a removable cable with 3 click microphone, soft touch cleaning cloth, micro USB charging cable, airplane adaptor and hard shell carrying case for easy transport.
The left arm of the headphones is where all the magic happens so to speak. On that side is the ANC power switch, an LED power indicator, a mini-USB charging port, and a 3.5mm cable input. The battery life for the STREET lasts up to an outstanding 70 hours. To recharge the headphone battery take about two and a half hours.  Like all normal charging devices the LED indicator glows blue with ANC engaged, red while charging, and green when the battery is fully charged.
So does the SMS STREET live up to the hype? Well the last time I was on a plane I had a different set of headphones. They were supposed to be noise canceling, but I heard many noises coming in from the outside while I was trying to watch a movie on my iPad. When I put on the STREET ANC recently on the subway all the outside noises were eliminated. When the ANC feature is running you will notice a difference. If you are serious about sound quality and are looking for a great set of headphones, the STREET By 50 ANC is definitely worth a look.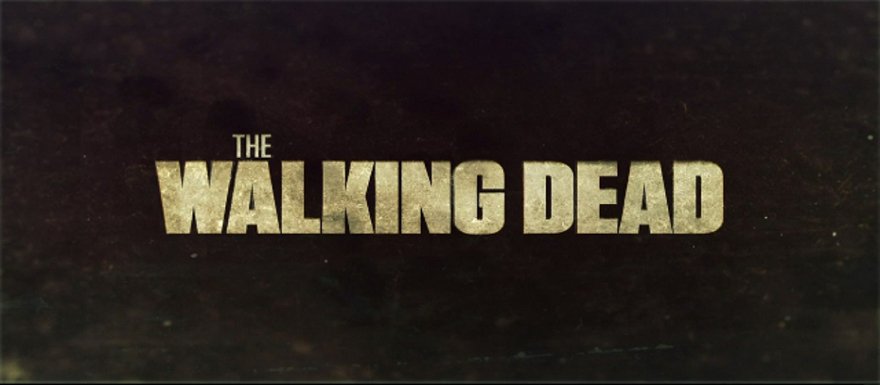 The Season 4 premiere of "The Walking Dead" is this Sunday. To celebrate the return of AMC's hit show here are some apocalyptic-inspired cocktails for you and your friends to enjoy during the show.
While you ponder what lies ahead of Sherriff Rick Grimes and his team of survivors as things looks ominous as they square off against the walkers why not kick back and relax on one of these drinks? You can sip on a "Woodbury's Harvest" as you watch the group stand their ground at the prison, or mix up a "Black and Buried" or "The Walker" to get a taste for the post-apocalyptic world the survivors are living in.
Maybe one of these drinks were created in Woodbury when they would have one of their festivals. Not sure the prison has any of the ingredients below to make these cocktails, but you do. So while watching this season have a drink for Rick and his crew.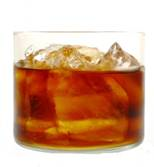 The Walker
Ingredients
1 oz Captain Morgan Black Spiced Rum
½ oz Stirrings Espresso Flavored Liqueur
3 Dashes Chocolate Bitters
5 oz Cola
DIRECTIONS: In an ice filled Collins or rocks glass combine all the ingredients and then stir to blend.
Woodbury's Harvest
Ingredients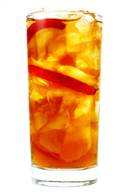 1¼ oz Captain Morgan Black Spiced Rum
2½ oz Apple Cider
1/4 oz Fresh Lemon Juice
DIRECTIONS: Combine all the ingredients in a shaker with ice.  Shake well and strain into an ice filled Collins glass. Garnish with apple slices.
Black & Buried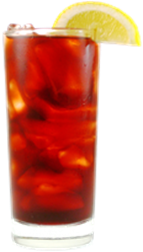 Ingredients
1 oz Captain Morgan Black Spiced Rum
½ oz Zwack Liqueur
3 Blackberries
4 oz Cola
1 Lemon Wedge
DIRECTIONS: Add blackberries to a cocktail shaker and crush with a spoon.  Add Captain Morgan Black Spiced Rum, Zwack Liqueur and shake vigorously. Strain into a Collins glass over fresh ice and top with cola. Garnish with a Lemon Wedge.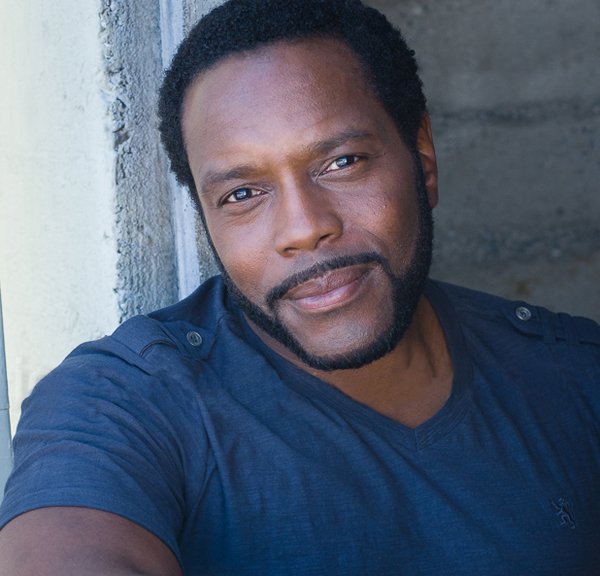 Chad Coleman might be best known for playing the character Dennis "Cutty" Wise from "The Wire," but that role is taking a back seat to his role on "The Walking Dead" as the character Tyreese. Coleman joined the popular AMC show last year during Season 3. Chad and the rest of the crew are gearing up for Season 4 which will air on Sunday, October 13th.
From film to TV, Chad has been part of many great movies and shows. I had the great pleasure of sitting down to talk with Chad about "The Walking Dead," and more.
Art Eddy: You joined the cast in Season 3 playing the character Tyreese. You and your small group of survivors reach the prison where Rick and his crew set up camp. You don't get that great of a welcome. What was Tyreese's first impression of Rick?
Chad Coleman: Well, initially considering the rest of the group and understanding he was the leader, Hershel and everyone else presented themselves in a very formidable, community oriented way. So, the possibility of being part of that community was exciting.
Then of course Rick comes in and throws everything off the rails, but I didn't throw the baby out with the bathwater. I was trying to give the guy the benefit of the doubt. Based on everything I saw before me, and everything we assessed, this guy couldn't have been just a crazy maniac and an effective leader.
From what we saw I was just trying to give the guy the benefit of the doubt, but I was also going to protect my people. Better to live to die another day than just lose my head and get us into a much deeper and much more precarious situation.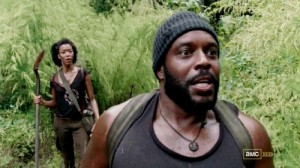 AE: You guys were thrown out of the prison by Rick as he was hallucinating. Do you think your character would rather take his chances with zombies than a crazy guy with a gun?
CC: Absolutely. That was the bottom line. When we were assessing the situation we had done okay. We were dog tired and ready for safe haven for sure, but we know we could handle ourselves out there in those woods if it was called for. Even though we were trying like hell to get out of it we at least knew what we were up against. We would rather deal with that opposition than to deal with a guy that was (laughs)… I don't really know what was going on.
AE: Then you and your sister Sasha end up in Woodbury with the Governor, who is able to hide his crazy. Did Woodbury seem too good to be true for Tyreese and Sasha?
CC: I think initially. I think that was what we were trying to go for when we first met him. It was very much about "hey let's not fall into temptation". We know the world that we are living in. That's why when we shot that scene and Greg Nicotero directed it we took a lot of time with that scene. It was very important that we just didn't go, 'Hey whoo-hoo free showers and food! Yea!'
It was like where are we? What are we dealing with? This guy has encountered (Rick) as well. There had been casualties. We had to make sure that we built that into that scene. When he was asking me how to get into that prison I had called up the producer, at the time it was Glen Mazzara, I said "hey man how do we do this?" I don't want to feel like I am just throwing these people under the bus because of Rick.
I felt a good connection with Hershel and even Carl. I know that he is a young kid with a gun, but he was rational. He was level headed. I said "hey tread lightly". There is nothing going on here that can't lead us here to the security and safety that we are looking for. We have to be precautious as well. That scene was a hard decision for me to make.
AE: Towards the end of Season 3 you and Sasha join Rick's crew. What was Tyreese's feeling on joining them?
CC: If you go back and look at it Hershel presented himself in such a manner. The humanity was there. I felt like if that guy had spent that much time around Rick, Rick could not be that out there. I guess we caught him at a bad time. As things would have it, it did turn out that way. As the situation unfolded it is like, okay now coming back and Rick accepting us, I pretty much could say alright this guy was just having a bad day.
To see (Rick) allow the rest of the Woodbury community to come as well I was very happy. Andrea played a pivotal part in our decision making too, when we ran into her at the top of the bus. What she shared with us, stayed with us. That played into our decision to not go with the Governor and to see who he was. When we got to that gate and we were trying to get Carrie back Rick stepped out first. He showed what a man he really was. So for us right now it is like how do we fit into this community?
AE: Season 4 airs on October 13th. Can you give me a little bit of info on what we can expect from Tyreese?
CC: You guys are going to get to know Tyreese in a way you haven't seen thus far. It is epic. It is gut wrenching. That goes across the board for Season 4. No one goes untested. No one goes unscathed in a post apocalyptical world. It is just not going to happen.
Look at Hershel as the voice of reason and look at what happened to him. Look at where his character started from and the arc his character took. Tyreese has a sense of that. He is a voice of reason. He has a certain moral compass and a right way to do things. Everybody gets put into the blender. That's the way it goes. When you witness what happens it is some jaw dropping stuff.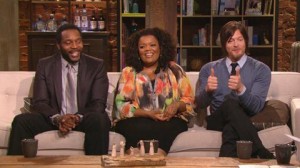 AE: I love the show "The Talking Dead" that follows "The Walking Dead." You have been on that show. How much fun did you have on that show and also how did it feel to see the reactions of the fans since the show has a live audience?
CC: That is one of the biggest pleasures of doing that show. You are right there with the audience. You are right there with the fans. Right there with the people who made it. You are talking 12.5 million people a week. You see that passion firsthand, and you get to have fun with it. You get to learn about the insight of other people watching the show. You also get to have a spooky phone call on the live show. That call was incredible and bizarre. The producers cut the phone call with the caller pretty quickly.
AE: Yea! (Chris) Hardwick was ticked that they cut him off. You were with Norman (Reedus) at the time right?
CC: Yea I was with Norman and some comedian. I think she was from "Community." She was a great guest. People on Twitter were putting up pictures saying "hey this is what your face looked like". It was funny. I was messing with Reedus. I asked him if that was one of his friends. It was appropriately bizarre. You couldn't have planned that any better.
AE: What are some funny things that happen on the set between filming scenes?
CC: It is always hard to remember. We joke around, that's for sure. We have fun with each other like doing a silly dance right before we go on and we will say crazy stuff to each other. It is more like locker room humor. It always depends on what scene that we are working on. Sometimes just the crazy mishaps that happen when we are doing physical stuff. You miss, and end up stepping on a zombie by mistake. These things happen. Some of the stuff is is the type where you ask are you okay, but it is still kind of funny.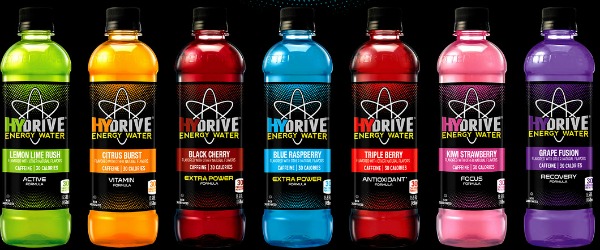 I'm not a big energy drink guy. If I need a pick me up, I'll usually reach for coffee. Typically it's a cup of Joe to start the day. Espresso can do wonders for a sluggish afternoon. But you get the idea. I'm not really into the Red Bull, Monster and Rockstar-type beverages. If it looks neon and comes in a can, I'll usually just stay tired or wait for an appropriate coffee opportunity. Don't get me started on 5-Hour Energy, either. I fully expect some sort of medical backlash to kick in on that stuff. I mean it just seems like a bad situation all around.
So when I received samples of HYDRIVE Energy Water, I just figured I wouldn't like 'em too much. The flavors all seemed a bit too bright and the calorie count seemed a bit too low to be effective for my tastes. I'm more of a full calorie guy. I usually keep my distance from low-cal stuff or anything with artificial flavoring.
But one thing I do love is Gatorade. I'll keep some fruit punch Gatorade stocked in the fridge at all times. Maybe it's the taste or the consistency or the electrolytes. I don't know the science behind it, but I love that stuff.
The thing I like the most about HYDRIVE Energy Water is that it's like Gatorade with a head change. It doesn't have that synthetic radiator fluid vibe of a Red Bull. It tastes more like a sport drink than an energy drink. And the different flavors provide different types of boosts to your system. Here's the full list:
Lemon Line Rush (Active Formula)
Citrus Blast (Vitamin Formula)
Black Cherry (Extra Power Formula)
Blue Raspberry (Extra Power Formula)
Triple Berry (Antioxidant Formula)
Kiwi Strawberry (Focus Formula)
Grape Fusion (Recovery Formula)
Some of the flavors are a bit too sweet for my tastes, but you definitely feel different after you drink one of these things. Maybe it's because HYDRIVE has 38 percent more caffeine than the leading energy brand. Maybe it's the lack of sugar spikes or a blend vitamins or all those amino acids and electrolytes, but whatever's going on in that bottle, HYDRIVE will change your head, one 30 calorie dose at a time.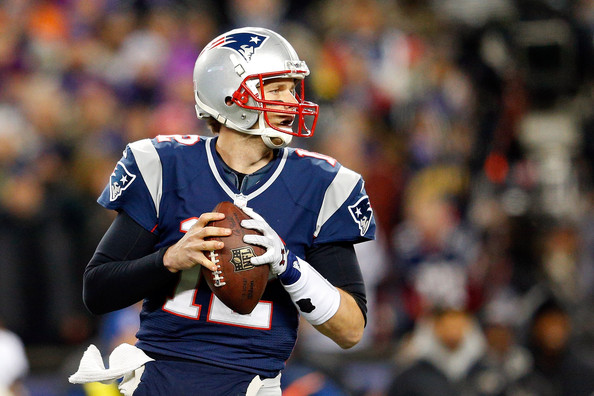 At Cleveland -3.5 Buffalo
We may never see Brandon Weeden throw a pass for the Browns again. Mike Lombardi has been super high on Hoyer for some time now and he finally got a chance to hand the dude a team to lead. Hoyer has responded by winning two straight. The Bills took out the Super Bowl champs last week, but they'll have their hands full against a much improved defense and a hot team that could take temporary ownership of first place in the AFC North after Thursday Night.
Pick: Browns -3.5
Kansas City -3 At Tennessee
At the beginning of the year, it would have been difficult to imagine that these two teams would have one loss between them entering Week 5. Hooray, parity! The loss of Jake Locker really hurts Tennessee. Fitzpatrick is a backup for a reason. He doesn't have the arm or the semi-quick feet of Locker. If the QB sitch was different, maybe there'd be some debate here, but the Chiefs are likely to exit Tennessee with their undefeated record intact.
Pick: Chiefs -3
At Miami -3 Baltimore
Miami's o-line can't pass block and Baltimore's o-line can't run block. Ray Rice should be back and that should help matters some, especially with Harbaugh stating that he wanted to make Rice the focal point of the offense moving forward. But the Fins are allowing just under 100 yards per game, good for 10th in the league. Mike Wallace may not be getting the big plays he wants, but the Dolphins are still playing good football. The Saints loss last week was to be expected, but the Fins should rebound in Week 5.
Pick: Fins -3
At St. Louis -11.5 Jacksonville
The Rams aren't that great but they are at least two TDs better than the worst team of all time.
Pick: Rams -11.5
At Cincinnati -3 New England
Everyone loves the Bengals, but the shine of their preseason hype is starting to fade a bit. AJ Green got all kinds of frustrated last week against the Browns, and he hasn't really had a strong performance since his monster Week 1. The Pats are all banged up. Losing Vince Wilfork hurts, and whenever you go out and sign Austin Collie, you know your receiving options are hurting a bit. But I still like betting on Brady in general and if the Pats are going to be dogs for two weeks in a row, make the right decision.
Pick: Pats +3
Seattle -3 At Indianapolis
The Colts are so much more balanced this year. Luck is throwing the ball less and that trend should continue with a stronger running attack. Seattle can struggle on the road, but they haven't lost away from home yet. Still, that Indy stadium can get pretty lively. The Colts had a cakewalk last week, but that 49ers drubbing from Week 3 is still fresh in my mind. As awesome as Seattle is, I think the Colts can take 'em at home.
Pick: Colts +3
At Green Bay -7 Detroit
The Lions sit atop the NFC North, but it could be time for a correction. With two weeks to heal up and prep for Detroit, the Packers are primed for a bounce back game. There should be plenty of offense in this game, and despite Detroit's big win over Chicago last week, I think the Packers are going to get the better of the Lions and normalize the NFC North standings a bit.
Pick: Packers -7
New Orleans -1 At Chicago
If Detroit can do the Bears like that, so can the Saints. With Brees firing on all cylinders, a defense that has 10 (!) takeaways and a tight end that can give you six scores and 458 yards in four games, New Orleans is looking ready for a run. The Bears are no pushovers (3rd in the league in scoring, league leader in takeaways, undefeated at home), but the Saints are a better team.
Pick: Saints -1
At NY Giants -2 Philadelphia
Both these teams look broken, but remember what the Eagles offense looked like in Week 1? It seems so long ago, before all the turnovers and the not scoring set in. But the Giants got problems, man. David Wilson might finally have a game worth noting this week, even behind a banged up offensive line, and Eli will find opportunities against the 31st ranked pass defense in the NFL, but I still thing the Eagles can right the ship and find some of that offensive magic that's been missing for the past few weeks.
Pick: Eagles +2
Carolina -2 At Arizona
Panthers are better. Better D, better O. How cares if this game is in Glendale.
Pick: Panthers -2
San Diego -4.5 At Oakland
Rivers is on fire lately, but his defense is giving life to opposing team's QBs. Pryor gets the start after Matt Flynn's sorry showing last week and he should have a pretty good game. But every week Rivers manages to make someone a hero – Eddie Royal, Danny Woodhead, Antonio Gates. You get the idea. Despite strong performances from Terrelle Pryor and Rashard Jennings, I still like the Chargers in the late-late game.
Pick: Chargers -4.5
Denver -7.5 At Dallas
Both teams sit on top of their respective divisions, but the Broncos are unstoppable and the Cowboys are kinda stoppable.
Pick: Broncos -7.5
At San Francisco -6.5 Houston
Will the Schaub pick-six streak continue? Will the 49ers build off that crushing win against St. Louis? Can Arian find room to run? Both teams are 2-2 and this matchup should show us which team's a legit playoff contender and which squad will be battling for wild card status. Houston's D is number one in the league against the pass and number one in the league in yards allowed. That sounds dandy, right? Well the same unit ranks 23rd in the league against the run and 23rd in the league in points allowed. San Francisco learned last week that if you feed Frank Gore, good things happen. The Niners take the ball out of Kap's hands and win this one the old fashioned way.
Pick: Niners -6.5
At Atlanta -10 NY Jets
I love Bilal. I love shouting his name when watching Jets games. "BI-LALLL!!" You should try it sometime. It's really therapeutic. Bilal love aside, the Jets are overmatched here, as the spread indicates. Yea the Falcons are 1-3 and the Jets are 2-2, but let's not fool ourselves here. Atlanta's three losses have come against the Saints, Fins and Pats, three teams that are a combined 11-1 on the year. The Jets beat the winless Bucs by a point and the 2-2 Bills by a TD. Flacons are gonna roll.
Pick: Falcons -10
Last Week: 9-6
Season: 28-33-2
Last Season: 136-121-5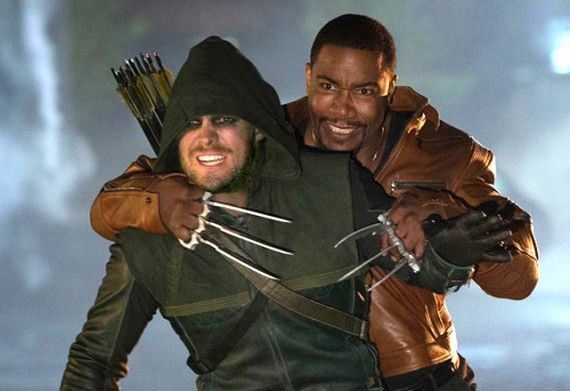 Michael Jai White will be starring in the CW hit show "Arrow" as Bronze Tiger. White is not a stranger to roles in the comic book world. He played main character in the film "Spawn" and was cast as Jax in the "Mortal Kombat: Legacy" series. He also was in "The Dark Knight." You can also see Michael in the Tyler Perry sitcom "For Better or Worse."
White also is a student of martial arts, which in my interview with him I found that he has a great passion for.
Art Eddy: You are going to be on the hit CW show "Arrow" as Bronze Tiger who was a member of both the League of Assassins and the Suicide Squad in the DC comic books series. When news broke at San Diego Comic Con this year a lot of people were excited including myself. What is your take on stepping into this series?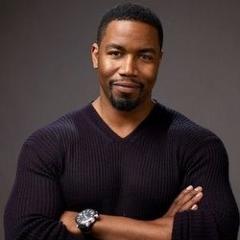 Michael Jai White: Hey man this is my area. I enjoy doing things like this. It has been a minute since I stepped into that world of the superhero, but I welcomed it.
AE: Before you took this role how much back story did you know on the character and Green Arrow?
MJW: Only a little bit, but of course I learned more when I took on the role. It was a cursory knowledge of it.
AE: You have played a great cast of memorable characters already like Jax from "Mortal Kombat." For the characters of Jax and Bronze Tiger there is a certain amount of normalcy to these characters. The shows move away from the cartoony and comic book quality and make these characters look like they could be in real life. Do you like that style for these shows?
MJW: Oh yeah. I think that is really the way to go about it. When you have these fantastic type of characters it best to make them as close to reality as possible. The closer to reality the more it affects you. When we went into do the reimagining of the "Mortal Kombat" thing we really wanted to get really close into real macabre that makes you David Fincher it a little bit.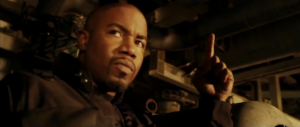 AE: For the "Mortal Kombat" web series. I loved the concept. When they came to you about this project what was your take on it? Were you a fan of the game?
MJW: Yea I used to play it quite often. I was supposed to be in the two films of "Mortal Kombat," but unfortunately, well fortunately certain things didn't work out. I happened to be doing a movie called "Spawn" instead of doing the "Mortal Kombat" movie. They were shooting at the same time.
AE: Speaking of "Spawn," you were great in that film. Do you still have fans of that film talk to you about that role?
MJW: Yea quite a bit. I think the most asked question of my lifetime is if there will be a "Spawn 2."
AE: Okay. So is there? (Both laugh.)
MJW: Well I don't know. It is so out of my control. I am actually intrigued with the idea of possibly taking a hand in producing it so people could stop asking me. (Both laugh.)
AE: "Spawn," "Arrow," and "Mortal Kombat" are big at comic cons. Do you go to those conventions?
MJW: Usually I do. This is the only one I missed. This past one because I was shooting in Romania at the time.
AE: How much has your martial arts training helped your acting career?
MJW: Yeah. My martial arts training has helped me in my life period. It is really about the discipline. Once you discipline your mind you can pretty much accomplish anything. It really shows in every aspect of my life.
AE: What forms of martial arts are you trained in? Do you have a favorite?
MJW: My favorite style is called Kyokushin. It is actually the biggest, most respected style in the world. It is not known very much in this country because it is so stringent. It is kind of like the Navy Seals of martial arts. It is pretty hard.
As such the people who tend to make black belt in that system rest assured your discipline is at another level than other martial arts. That is why I like that because it takes a lot more out of you.
AE: I thought you did an outstanding job in "The Dark Knight." Tell me a bit of your experience working on that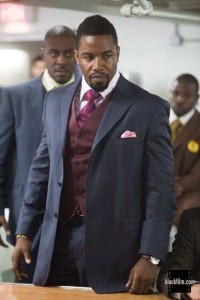 film.
MJW: Well it was a surprising experience because knowing the work of Christopher Nolan you figure oh my God this guy is just genius. He is going to be really artistic. He is probably going to be very opinionated. Nothing could be further from the truth.
The guy was the easiest going and it was one of the most fun shoots to be on. I think I just had an assigned image. This guys is one of the coolest guys you would ever meet in your life. I ran into in the court room and he was doing jury duty. He was called and he was like 'Right here.' I was like that is Christopher Nolan and no one in the room realizes it. I mean do you know who is doing jury duty with you? He was just so laid back and was doing jury duty. He is one of the most brilliant directors ever.


Did you ever need some help with a task and wanted it done correctly but in a timely fashion? Was there a project that you wanted to check off your to do list? What if you could have your own personal pit crew help you with a project, what would it be?
Sounds too good to be true right? Wrong! ACE Brand from 3M Company, in partnership with Roush Fenway Racing launch the ACE Brand Personal Pit Crew Sweepstakes.
All you need to do starting today through Thursday, October 31, 2013 is enter the sweepstakes by sharing your project ideas at ACEBrand.com/PersonalPitCrew. Then just spotlight how you would use your very own pit crew for a chance to win a series of prizes.
With the contest are some sweet and shareable videos featuring the No. 16 3M Racing Team, also known as the Pit Bulls. They are helping families accomplish everyday household tasks at lightning speed. No matter if it is getting the family out of the house in the morning to cleaning out the garage.
The Pit Bulls support driver Greg Biffle – before, during, and after the race – and the ACE Brand Personal Pit Crew Sweepstakes brings these pit crew skills from the race track to the household. Just as the pit crew is on hand and always ready to service their racecar during a pit stop, they will be ready, willing, and able to help the winner of the ACE Brand Personal Pit Crew Sweepstakes accomplish just about any routine task.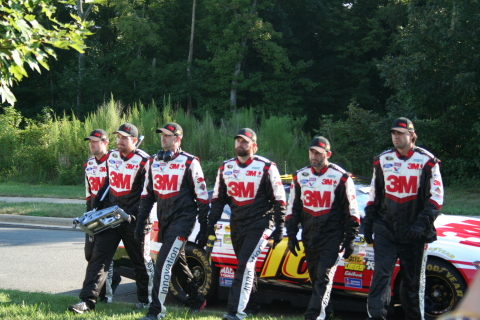 "At ACE Brand we are proud to be the official braces and supports of NASCAR – delivering on our promise to help people perform at their best," said Scott Erickson, brand manager, ACE Brand. "Just as Greg Biffle relies on his pit crew to get through every race in top performance, the ACE Brand Personal Pit Crew Sweepstakes gives you the chance to have your very own pit crew help you complete just about any project."
The grand prize winner will receive $5,000 to go towards their project plus their very own "Personal Pit Crew", consisting of members of the 3M Racing team along with a team of professionals, to do the work. It can be anything from a room make-over or a landscape job to refurbishing a car, and more (up to $5,000 in total value).
Plus three runner-up winners will receive NASCAR merchandise packs including an authentic 3M Racing Team shirt worn by a member of the 2013 team and signed by Greg Biffle. The winners will be selected at random and notified in early November.
"When I heard ACE Brand was going to give fans the opportunity to win a personal pit crew, I knew it was going to be big," said Greg Biffle, driver of the No. 16 3M Ford Fusion.  "The people at 3M are always coming up with creative ways to bring the NASCAR experience closer to the fans and it doesn't get much closer than getting your own pit crew."
The partnership between 3M and Roush Fenway Racing is longstanding and the No. 16 3M Pit Bulls can be seen on the racetrack during every NASCAR Sprint Cup Series race, supporting Greg Biffle. For the drivers and pit crew members who so skillfully keep the racecars going, ACE Brand is committed to providing a complete line of elastic compression bandages, hot and cold therapy products, and braces, and supports to keep  the crew ready and active.
To watch the video series, enter the ACE Brand Personal Pit Crew Sweepstakes, and for more information about the sweepstakes and ACE Brand Products, visit www.ACEBrand.com or www.ACEBrand.com/PersonalPitCrew.


For athletes that train hard and push their workouts to the limit there is a body wash for you. It is called Titan Body Wash. Titan is an organic formula that is designed to give you ultimate protection against skin infections. Their proprietary blend acts as an anti-microbial, anti-bacterial, anti-fungal shampoo/body wash to reduce the risk of contracting common skin infections associated with athletics such as ring worm, athlete's foot, jock itch, staph infections and more.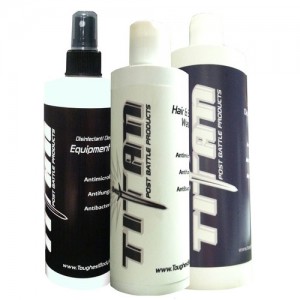 Whether you compete in MMA, wrestling, hockey, football, train in Cross fit, do yoga or just enjoy going to the gym, Titan Post Battle Products could be perfect for you. For those who have been in a gym at least more than once know that you cannot control how clean your environment is, but you can make sure you are clear of the risk of infection afterwards.
Besides their body wash they also have an equipment spray. The spray is designed to protect athletes from growths occurring on or in their equipment. Titan spray not only reduces the risk of contracting common skin infections from their environment but it also deodorizes. Designed to be used on football, hockey and lacrosse equipment as well as pads and apparatus used in wrestling, MMA, and gymnastics.
There are some pro MMA athletes that use Titan products. Dennis Bermudez and Chris Weidman are fans of Titan's products. If you look on their site you will see that they are working on a laundry detergent and body wipes.
So if your body wash is not cutting it, you might want to try Titan!