Sports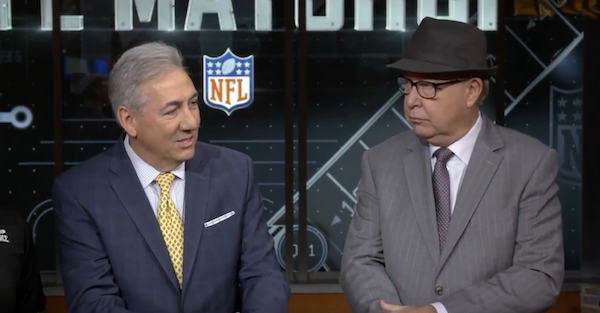 This Thursday we get to see which players will be drafted by our favorite NFL team. NFL Films wanted to include some men and women in the military to ask for their assistance getting ready for the NFL Draft. Earlier this month in advance of the NFL Draft, military analysts from Joint Base McGuire-Dix-Lakehurst were given a special off-site mission – use their analytical skills and become NFL Draft analysts during a visit to NFL Films in Mount Laurel, NJ.
As part of its "Salute to Service" program, USAA hosted these military members from the Army, Navy, and Air Force for a day of football analysis. NFL broadcasters Ron Jaworski and Sal Paolantonio (former US Navy) joined this special NFL Draft mission, as did NFL Films' Greg Cosell.
Watch the "draft analysis" unfold, as these military members partake in a surprise strategy session that they'll never forget.
The experience was hosted by USAA, the Official Military Appreciation Sponsor of the NFL, as part of its commitment to authentically honor military through "Salute to Service."