Sports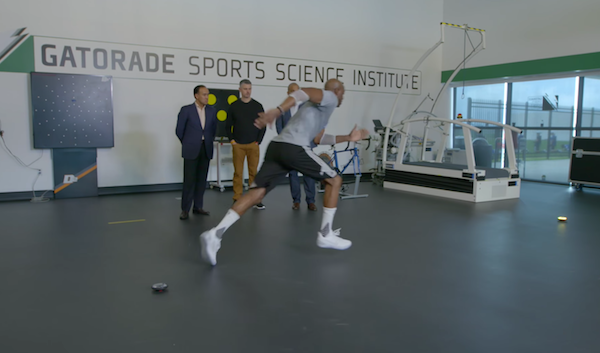 We have all seen players in the NBA rehydrate with Gatorade when they are on the bench during a game. Now the partnership is going even further. Beginning with the 2017-18 season, the NBA Development League (NBA D-League) will be renamed the NBA Gatorade League (NBA G-League) as part of a multiyear expanded partnership announced today by the National Basketball Association (NBA) and Gatorade. This marks the first time a U.S. professional sports league has named an entitlement partner.
As part of the partnership, the NBA and Gatorade unveiled a new NBA G-League logo that will be featured across all game balls, team jerseys, on court signage and league digital assets.  Additionally, Gatorade will incubate its latest product and equipment innovations into NBA G-League locker rooms, and teams will have the opportunity to collaborate with Gatorade to help players maximize their athletic potential and on court performance.
Through the Gatorade Sports Science Institute (GSSI), the sports fuel company will collaborate with the NBA G-League on programs to enhance player sports performance and recovery.  Since 1985, GSSI has helped athletes optimize their sports performance and well-being through research, education, innovation and providing high-caliber sports nutrition science services.  GSSI scientists will partner with the NBA G-League on player nutrition and training programs, incorporating the newest technology and innovations in Gatorade testing, product and equipment.
The partners will also collaborate on custom, behind-the-scenes video content which will capture NBA G-League players on their respective journeys, highlighting a shared commitment to enhancing performance through innovation.A founding partner of the NBA D-League, Gatorade will continue to present the league's Gatorade Call-Up platform.  Since 2001, there have been nearly 500 Gatorade Call-Ups from the NBA D-League to the NBA.