Sports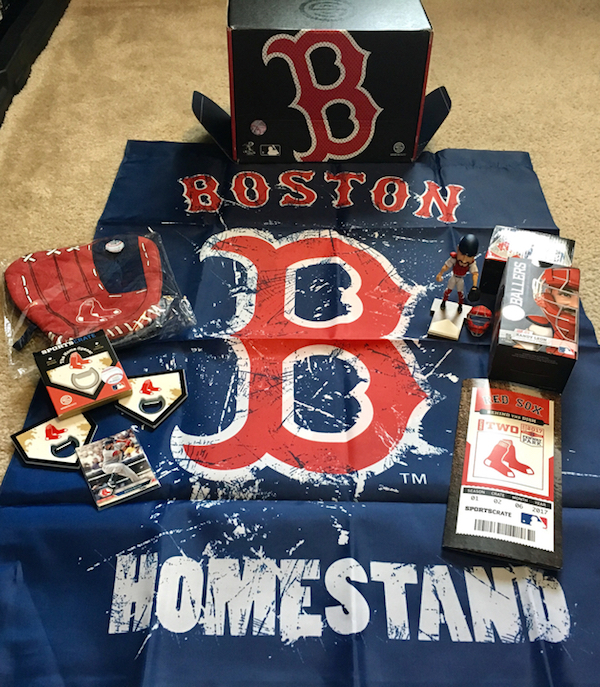 This month I received my second Boston Red Sox Sports Crate. Just like the first one, this crate did not disappoint. This one featured Sandy Leon, who is a catcher for the Red Sox. Not only did this month's crate have a mini figure of Leon, but it came with a baseball card of him too. The catcher is there to protect the plate and I was loving the fact that I got two home plate bottle openers with the Sox logo on them!
When a pitcher throws the heat you know the catcher can take it so it was only natural for Sports Crate to add a baseball glove oven mitt into the mix for this month. The shot glasses are great will go next to my Red Sox collection in my office. The Boston Homestand flag is pretty big and will be great to display inside or outside your home.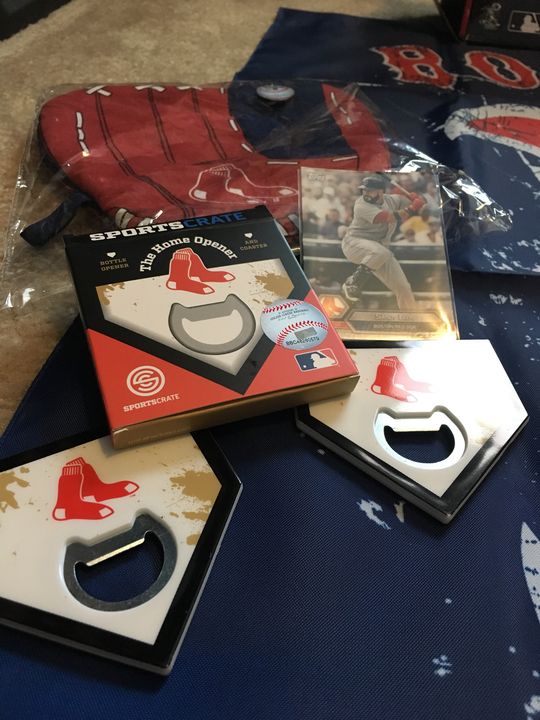 With licenses from Major League Baseball and the Major League Baseball Players Association, Sports Crate is now the Exclusive Licensed Subscription Box of MLB. The new division of Loot Crate, Sports Crate will launch with 10 teams initially, providing fans of the Boston Red Sox, Chicago Cubs, Detroit Tigers, Kansas City Royals, Los Angeles Dodgers, New York Mets, New York Yankees, San Francisco Giants, St. Louis Cardinals and Texas Rangers with exclusive apparel, collectibles, experiences and more every month. Sports Crate will roll out additional teams later this year.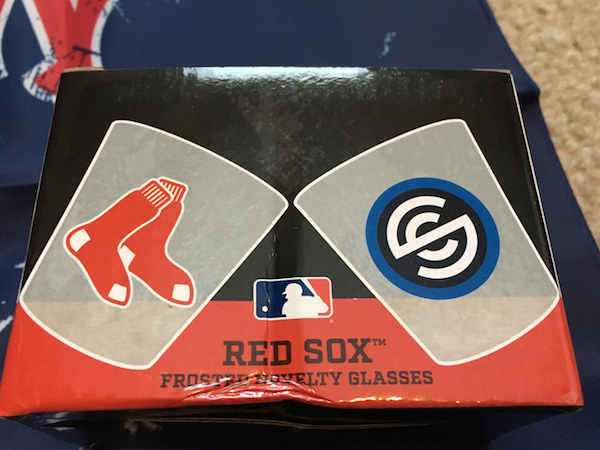 The monthly subscription service will feature exclusive team-focused products and VIP one-of-a-kind experiences. The first Sports Crate will feature a "Bringing the Heat" theme, stocked accordingly with a highly collectible, exclusive action figure of the respective team's starting pitcher, along with everything a fan needs to "bring it" on Opening Day.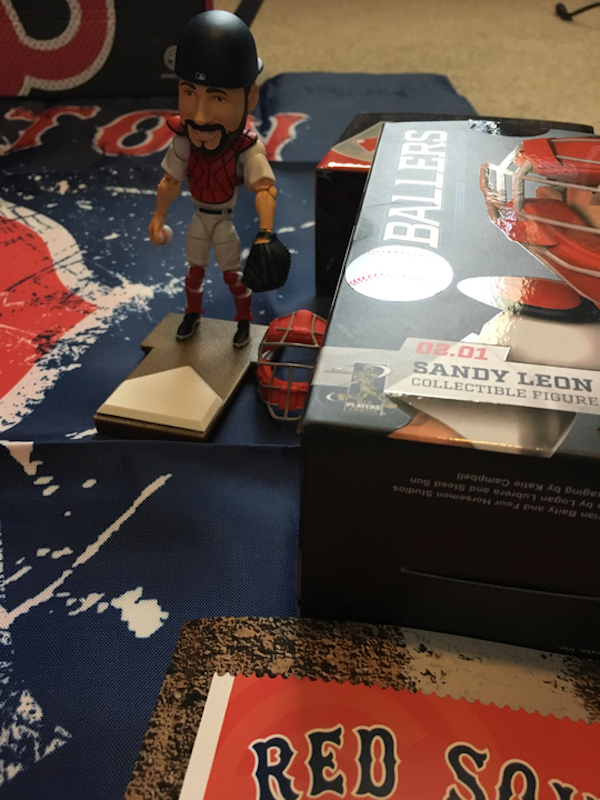 Sports Crates are currently available on a first-come, first-serve basis and will be limited to ensure their collectability. For more information, please visit www.sportscrate.com or MLB.com. Fans can also visit the website to submit the team they'd like to see made available in the coming weeks and months.