Sports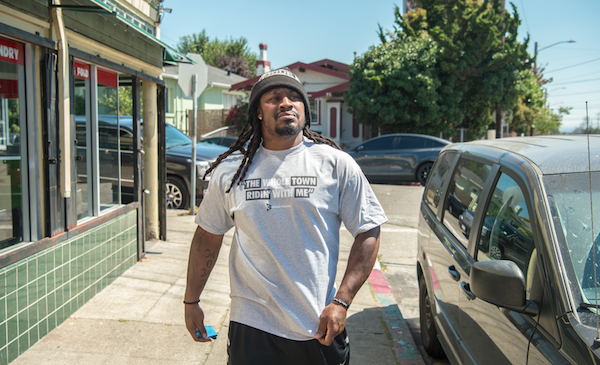 Who is excited that Marshawn Lynch is back in the NFL? Lot of Raiders fans and fantasy football owners for sure. Well to keep up with the Beast Mode momentum DraftKings just announced the launch of the DK Shop, its new online store with custom gear, branded apparel and curated collections from top athletes. The first collaboration is with Marshawn Lynch's Beast Mode line and available only at the DK Shop, featuring eight, limited-edition pieces with the "Ride with Me" slogan made popular by Lynch upon announcing his return to the NFL for the '17-'18 NFL season.
The new collection celebrates Lynch's return to Oakland and his incredible story, showcasing how powerful community is for him and for football fans around the world.
"Oakland helped define who I am overall as a person," said Marshawn Lynch, Running Back for the Oakland Raiders. "My collaboration with DraftKings has been a dope experience and it helped me show them my love for Oakland."
The partnership with Marshawn Lynch is the first play for the DK Shop which will be one of many exclusive partnerships with athletes across major sports. At launch, the DK Shop will feature fantasy and football-focused apparel with plans to include other sports down the line to coincide with active seasons across the 10 sports that DraftKings offers. The online store will also offer custom trophies, belts, draft boards and more for DraftKings player's fantasy leagues.
"Marshawn Lynch has established himself as one of the most accomplished players in the NFL and we're honored to collaborate with him on our first collection," said Michael Meltzer, Director of Strategic Ventures at DraftKings.  "Customers are at the core of everything DraftKings represents and we believe the DK Shop will offer these passionate sports fans an exclusive way to bring them one step closer to the athletes they love."