Sports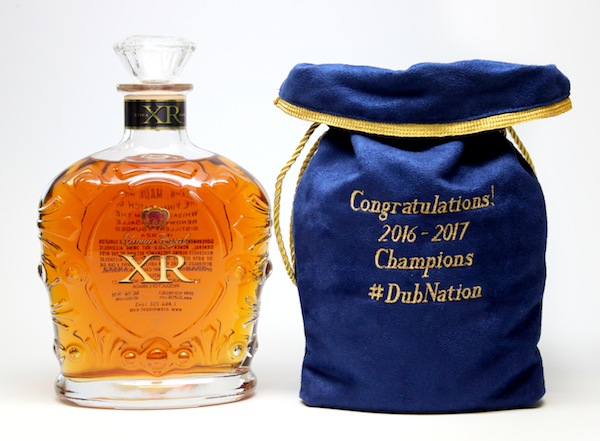 When the Golden State Warriors were celebrating their NBA Finals Championship they were spitting out beer and champagne at each other. When things sort of calmed down they were looking for a better way to celebrate their victory.
Mychal Thompson, NBA great and father of Klay Thompson, gifted bottles of Crown Royal XR to the entire 2017 championship team.  The bottles of $130 whisky come enclosed in a velvet, blue bag that were embroidered to reflect the team's achievement.And what better gift to get for his son and the rest of the Warriors team, than one originally created for Royalty?
The team received the bottles from Mychal Thompson this week, and he had the following to say about their accomplishment:
"There's nothing more rewarding than watching my son and his teammates compete for the third straight year to win an NBA championship. These guys have played their hearts out all season long and are so deserving of this title. To congratulate them, I'm gifting the team and coaching staff with commemorative bottles of Crown Royal XR – I couldn't think of a better gift as they celebrate as they're crowned the 2017 champions."
I have to say that Mychal knows how to give awesome gifts.