Sports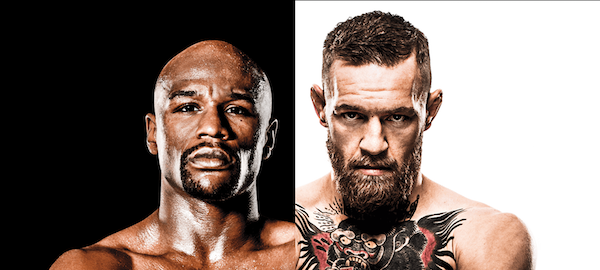 Lot of people say they are buying the Mayweather/McGregor fight. Are you? In preparation for Saturday night's fight, AT&T is promoting the fight, which will be available to DIRECTV and U-verse customers.
Cross-country building projections w/ real time polling – Fans in Atlanta, Chicago, Dallas, Houston, Los Angeles, Miami and New York will be able to get in on the action from their hometown. Select buildings in these cities will project massive videos on their structures promoting the fight, along with LIVE polling of Mayweather/McGregor fight winner projections.
Below is a list of where projections will take place in each city. So if you live near one of these areas you might want to take part in the action.
Atlanta: Peachtree Center Ave & Auburn Ave
Chicago: 830 S Wabash Ave
Dallas: 2201 N Field St
Houston: 1410 Pease St
Los Angeles: W Olympic Blvd & S Flower St
Miami: 5th St & Ocean Drive
New York City: 8th Ave & W 27th St
There is a Fight Microsite for fans looking to enjoy the fight from the comfort of their own home, they can order it on DIRECTV and U-verse  through our dedicated microsite which breaks down the matchup and also includes real time polling from twitter. There is also a Sports Bar Finder app – The DIRECTV Sports Bar Finder app on iOS and Android devices helps fans to figure out which locations near you will have the fight available.