Sports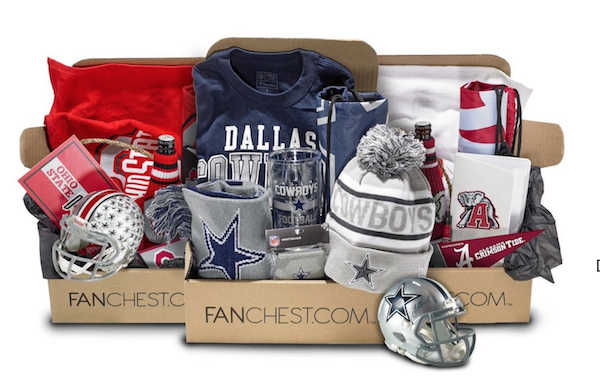 Who is your favorite team to root for? Are you a NFL, NBA, NHL or MLB fan? Or are you a college sports fan? Well no matter the sport or league you can get some sick gear from a company called FanChest.
At Fanchest they love to support their favorite teams, but dread shopping for gifts for the sports fans in their lives. To them going to a big box sporting goods store is like traveling in on of Dante's layer of hell. Fanchest feels that at those big stores there is no customer service, an insane amount of choices, and no excitement. Even checking out the big ecommerce sites is frustrating. They would rather get a root canal. So that is why they created a new subscription service.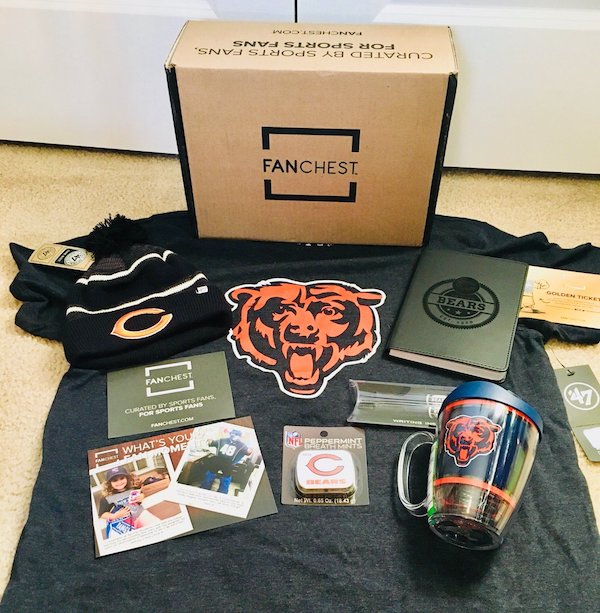 They wanted things to change. They feel that gifts should be thoughtful, fun to give and get, and capture the passion that all sports fans have. These are the gifts that you'll cherish for years and brag about to your friends. Their mission at Fanchest is simple, to deliver the best gifting experience for all sports fans.
They work with a lot of great sports properties like Majestic, Stance, Topps, and '47 Brand. I recently got a Chicago Bears Fanchest. This box was packed with a lot of great items. There was a comfortable T-shirt, a sick winter hat, a mug, mints, pens and a notebook that had different Chicago Bears logos on them. If you are interested in getting your own subscription go fanchest.com