Sports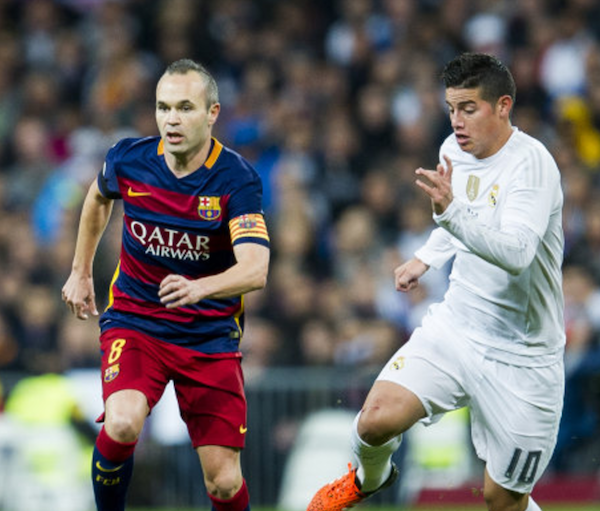 If you are fan of soccer and looking to check out some of the games from La Liga you might want to download the go90 app. go90 will be streaming one of the most important La Liga soccer matches this weekend when there is a classic cross-country clash between the two largest cities in Spain. Tune in on Sunday, April 23rd at 2:25 PM ET to stream.
Additionally, fans can check out any of these other matches happening this weekend:
(All times are ET)
Friday:
Sevilla v. Granada, 4/21, 2:35 PM
Norwich City v. Brighton & Hove Albion, 4/21, 3:40 PM
Saturday:
Villareal vs. Leganes, 4/22, 10:05 AM
Paris Saint-Germain v. Montpellier, 4/22, 10:55 AM
Osasuna v. Sporting Gijon, 4/22, 12:20 PM
Huddersfield Town vs. Fulham, 4/22, 1:00 PM
Espanyol v. Atlético de Madrid, 4/22, 2:35 PM
Fiorentina v. Inter, 4/22, 2:40 PM
New York Cosmos v. Jacksonville Armada, 4/22, 7:00 PM
Monterrey v. Tigres UANL, 4/22, 8:00 PM
Sunday:
Milan v. Empoli, 4/23, 8:55 AM
Celta Vigo vs. Betis, 4/23, 10:05 AM
Juventus vs. Genoa, 4/23, 7:00 PM
As a reminder, go90 streams hundreds of live soccer matches from some of the top leagues, which are available at no cost to you or your readers. There's no need for traditional cable or streaming subscriptions with go90. Just live, legal, and free fútbol, for fans living in the States. Most of the video streaming service are owned by a large movie studio.
Download the app for FREE via App Store or Google Play. As an added bonus, if you're a Verizon customer, streaming won't use up any of your data.