Sports


Earlier this week 2K announced Seth Rollins as the cover Superstar for WWE 2K18, the forthcoming release in the flagship WWE video game franchise. Rollins will personify WWE 2K18's worldwide marketing campaign – BE LIKE NO ONE – which invites players to explore Rollins' identity, as well as those of several other WWE Superstars, while learning more about the game.
In addition, 2K announced the game's new Early Access initiative, which invites players to purchase the WWE 2K18 Deluxe Edition or the WWE 2K18 Collector's Edition and receive the game before its worldwide release on October 17, 2017 for the PlayStation®4 computer entertainment system and Xbox One.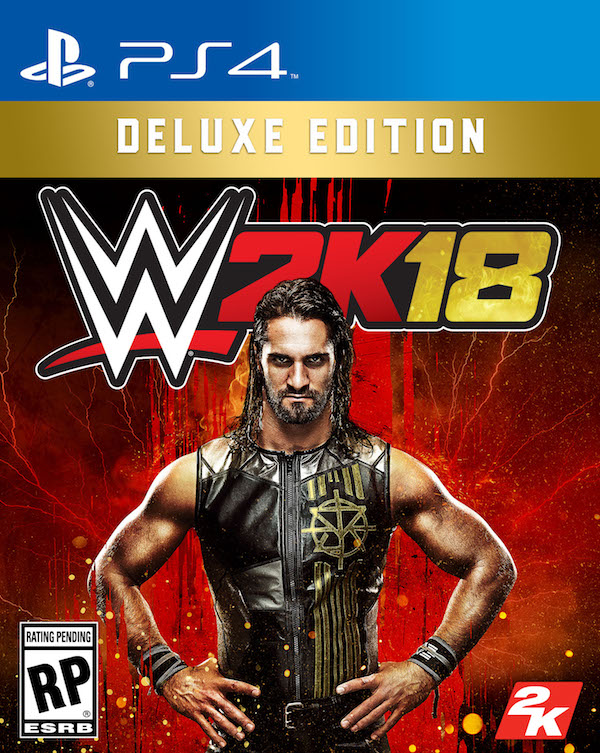 These four simple words likely generate several reactions, but for WWE Superstar Seth Rollins™, they are a master class in describing his unmatched work ethic, disruptive mindset and definitive WWE career.
Since joining WWE in 2010, Rollins has done things on his own terms. Like many claim but never accomplish, he was destined to be different, blaze his own trail and take no prisoners along the way, even if it meant disrespecting history. The first move on Rollins' chess board: become the inaugural NXT® Champion in 2012 and put everyone on high alert. The second move: make his WWE main roster debut at Survivor Series® later that year, align with WWE Superstars Roman Reigns™ and Dean Ambrose™ to form The Shield™ and rally against authority. As the pieces continued moving, the accolades followed: two-time WWE Champion, United States Champion, WWE Tag Team Champion and "Mr. Money in the Bank®," to name a few. And now, "The Kingslayer" stands tall after a definitive checkmate: defeating Triple H® on WWE's grandest stage at WrestleMania® 33.