Sports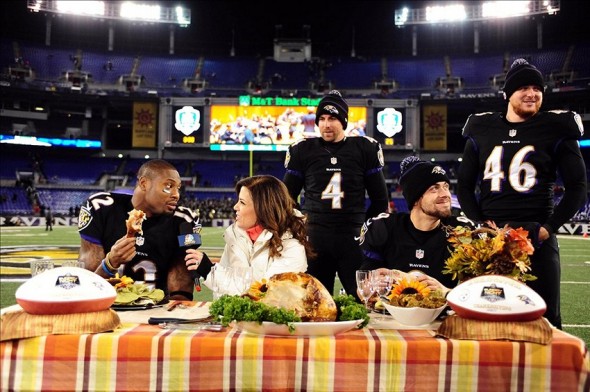 We are passed the halfway point this year in the NFL season. If you are in a few fantasy football leagues like me then you know it is crunch time to see if your team gets in. With all the travel this week going to visit family and friends you might miss out on catching NFL games. Now with go90 you won't.
With go90, Verizon subscribers can watch some of the best NFL games for free from their smartphones, at any time and from anywhere – and without using data.   Therefore, fans traveling into 'enemy' territory can still watch their favorite game on their smartphone, even if the main TV is being used for another rivalry.  And for those trapped at an airport, in the kitchen cooking up a storm or stuck in traffic during the long ride home, go90 ensures they never miss a moment of heart-stopping football.
The big games featured on go90 over the coming holiday include the Thursday games of Vikings @ Lions, Redskins @ Cowboys and Steelers @ Colts.
Plus you can watch Sunday's games of Cardinals @ Falcons, Jaguars @ Bills, Giants @ Browns, Rams @ Saints, 49ers @ Dolphins, Chargers @ Texans, Bengals @ Ravens, Titans @ Bears, Seahawks @ Buccaneers, Panthers @ Raiders, Patriots @ Jets and Chiefs @ Broncos as well as the Monday night game of  Packers @ Eagles.
NFL on go90 also includes the opportunity to re-watch games including highlights, best and worst plays and additional sports programming.  The app is available to download via the App Store or Google Play.