WWE Superstar Mark Henry Interview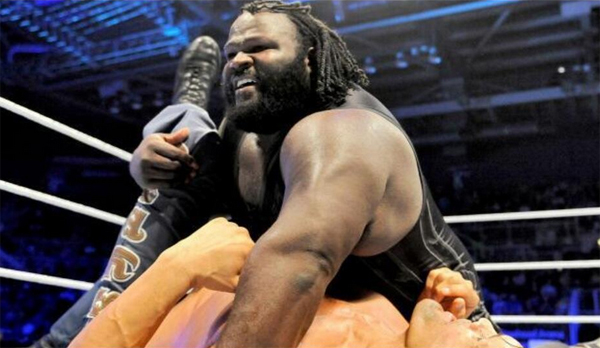 Whether you are a fan of the WWE, the Olympics, or the "World's Strongest Man" contest you definitely know the name Mark Henry. Before he joined the WWE in 1996 he competed in the Olympics twice. He was recently inducted into the International Sports Hall of Fame in 2012 with Arnold Schwarzenegger and Jack LaLanne.
Henry made his presence known at the 1992 Summer Olympics in Barcelona, where he competed in weightlifting in the super-heavyweight division. Fast forward three years and Mark won a gold, silver and bronze medal at the Pan American Games. In 2002 he won the "World's Strongest Man" competition at the Arnold Schwarzenegger Classic.
In 2011 he won the title of World Heavyweight Championship at Night of Champions for the WWE. Henry has accomplished so much in his career and he is still going strong. I sat down to chat with Mark about the WWE, the Olympics, and weightlifting.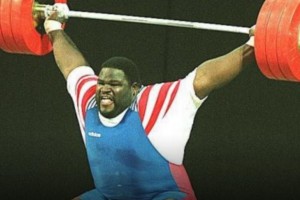 Art Eddy: It is a real pleasure to chat with you. To see all of the tremendous things that you have accomplished such as being a two time Olympian, the "World's Strongest Man," to now a WWE Superstar. When you do have time to sit back and reflect, are you amazed at the things you have accomplished?
Mark Henry: I have sacrificed and worked so hard that it is hard for me to be surprised because I expect it out of myself. I put the work in. It was not like it was happenstance.
AE: Out everything you have done does one stand out more than others?
MH: The first Olympics nobody expected me to do the numbers that I did. Nobody expected me to go to Barcelona and come in tenth place after only training for a year and a half of my life. I have some special gifts. I got introduced to the right sport and is set me up for the rest of my life.
AE: For the Olympics I know that an athlete has to be very disciplined to train year round. Was there ever a moment in your Olympic career that you thought about giving up?
MH: Oh, about three or four times. I tried to quit and I was going to go back to play football. The weights just kept on calling me back. It fulfilled me in a way that nothing else ever did until I started wrestling.
AE: Speaking of wrestling, you have a great stage presence. How long did it take you to be comfortable in front a large crowd?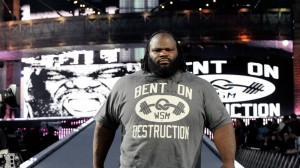 MH: The performance in front of a crowd was never a problem. I was never shy. I was always kind of wide open. Trying to be the life of the party type of guy. The thing that was hard was that I was in an anaerobic sport, which was powerlifting, weightlifting, and strong man competition. You have a lot of exertion and then you have a lot of time to rest.
In wrestling it is an aerobic sport as well as a strength sport. You have to for 20 to 25 minutes be able to sustain a level of energy. You have to train your lungs to be able to handle that kind of work load with talking at the same time, with trying to be entertaining and not just being a body out there moving. People think that wrestling is an easy road and just do a reality show and it will happen. That is not the truth.
This sport and this industry is one of the most complicated because you do a full live feature film every week. To be able to sustain the kind of energy that it takes to do that is a miracle in itself. Not to mention the physical toll it takes on your body.
AE: I am going to guess that becoming the World Heavyweight Champion is it, but for you do have one moment in your WWE career that is by far your most favorite?
MH: That is definitely the pinnacle. I am sitting in my office and I look up at the wall and I see this title inside this glass enclosure. In 136 years now there has only been 31 people that to hold that title. To be one of those 31 men says a lot. I was ECW champion and barring injury I think I would have had more titles. I am proud of the work that I put in. I value very much of what is staring me in the face right now.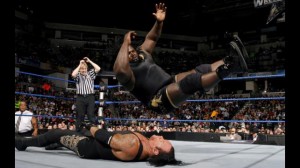 AE: Which wrestler gets you going the most in the ring?
MH: Me and The Undertaker was pretty energy packed. Right now in my career the battles that I had with Randy Orton, The Undertaker, and The Big Show I had all the longest sagas with. All three of those people are going to be in the Hall of Fame. So I am in good company.
AE: How long did it take you to perfect the World's Strongest Slam?
MH: I started doing the World's Strongest Slam in 2003. By 2005 it was pretty concrete. Before than there was no such thing as the World's Strongest Slam. To be able to add something to an industry where it is commonplace for people remembering Jake "The Snake" Roberts for doing the DDT. I felt like I added something.
During the Sexual Chocolate years I was doing the Chocolate Mousse, where I ran and jumped through the ropes to the floor. A lot of people looked at that and asked what is the name for that? There was really no name for that because it was a Mark Henry original. It was the Chocolate Mousse. People called it the Skid Mark. I was able to say that I added something.
AE: You were inducted into the International Sports Hall of Fame in 2012 with Arnold Schwarzenegger and Jack LaLanne. Tell me about that experience?
MH: It was a great experience. People started pointing out to me saying that I have been a National and World Champion in three different sports. To be the best in the world in power lifting and strong man and one of the best in Olympic weightlifting has never been done before. They were like if anyone belongs it is you. I took a lot of pride in the fact that my peers looked at me like this small town boy, Mark Henry from Silsbee, Texas being worthy of being the greatest athletes that ever lived. That is just special.
Related Posts
Comments are closed.