Posts tagged
WWE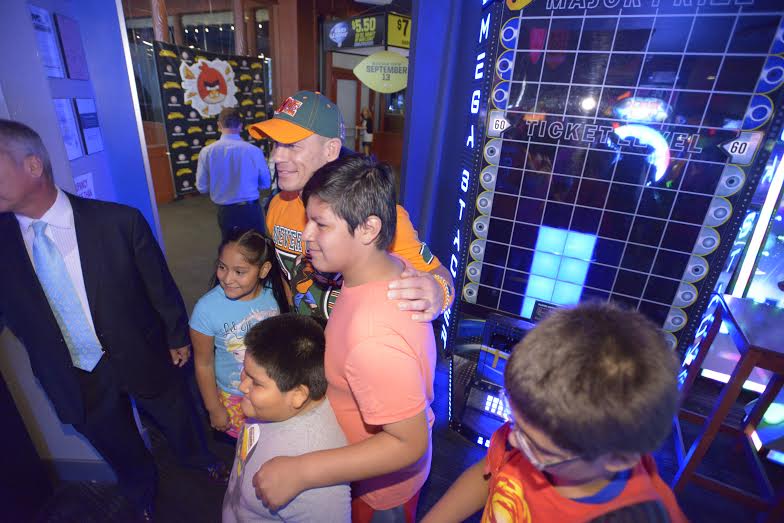 WWE Superstar John Cena has done more than his fair share of doing tremendous work in the community to give back. Don't believe me? Well his actions speaks for themselves. This past Monday John granted his 500th wish on Monday Night Raw.
The 15-time World Champion and current United States Champion on the Today Show surprised longtime Cena fan and Make-a-Wish recipient Rocco Lanzer on the set. Rocco was diagnosed with leukemia earlier this year, and was too sick to interact with John on his first attempt to visit. John got to spend a few minutes talking with Rocco and gave him all of his latest gear.
With this wish he granted that made it his 500th, Cena is the first celebrity in the history of the organization to do so. "I'll continue to be involved with Make-A-Wish as long as they'll have me," he said.
This is what the world needs. A role model, who is in the limelight that always goes the extra step to make it a better day for those in need. While athletes might not feel that they are a role model, kids will look up to them. You see that he is loving the moment just as much as the wish recipient is. Congrats to John Cena for making this place a little brighter with your actions.
You do say that people "can't see you," well my friend trust me we see you and are very proud of everything you do to make this world a better place.