Posts tagged
Olympics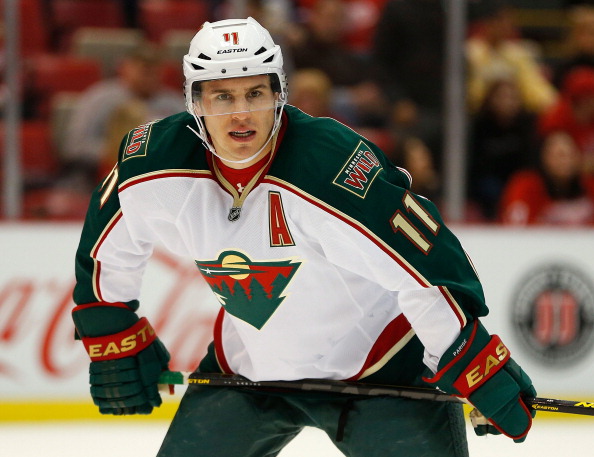 Zach Parise followed his father's footsteps by playing in the NHL. Zach was drafted by the New Jersey Devils in 2003 as the 17th overall pick. Parise then signed a 13 year contact with the Minnesota Wild where he currently plays the position of left wing. This move was sort of a homecoming for Zach since his dad, J.P. Parise played there and was the captain for the team who at the time was called the Minnesota North Stars.
Just recently Zach was named the captain for the 2014 U.S. Men's Hockey team for the Winter Olympics in Sochi. He and his fellow teammates came up short winning a medal, but he will always remember his time in Sochi.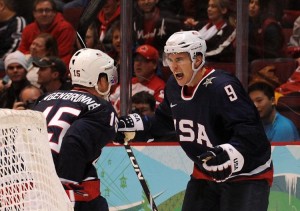 I was able to chat with Zach about the NHL, fatherhood, his Olympic experience including shooting a commercial with Chobani Greek Yogurt, and what lessons he learned from his dad before entering the league.
Art Eddy: The 2014 Winter Olympics are now a month behind you. What did you take away most from that experience?
Zach Parise: Unfortunately for us we left on a pretty sour note. We started off the tournament really well, but the way we ended with that loss to Canada and losing in the Bronze medal game to Finland was not what we had planned. We had some pretty high expectations over there.
The whole experience was awesome. There was a lot of fun. They did such a good job. The Russians did a great job of running the Olympics. I know all the stuff that was on the TV and the media before, but it was such a good experience. It was a lot of fun.
AE: The commercial you did with Chobani Greek Yogurt was pretty cool. How did working with Chobani come about?
ZP: They are one of our major Olympic sponsors for Team USA. They were looking for an Olympic athlete, well a hockey player in particular. We have a great relationship with them now. The commercial thing was one of the first times that I have done a commercial like that. It is amazing to see what goes into it.
It took us about 12 hours to film it. It was cool to see how they do everything and how many times you have to do the same thing over and over again, but it was really fun.
http://www.youtube.com/watch?v=r22DMJLRkRI&list=PLqmZKErBXL-M1v3JiejaMnCzu2rdFebo6
AE: Now switching to hockey is there a team that gets you more hyped when you see them on the schedule than any other team?
ZP: When I was playing in New Jersey you have those special rivalries. It was always us and the Rangers. Those games were so intense. I think we played them three times in the playoffs when I was there. Here in Minnesota we are starting to establish ourselves as a pretty good team. We are going to have some good rivalry games with the Jets and also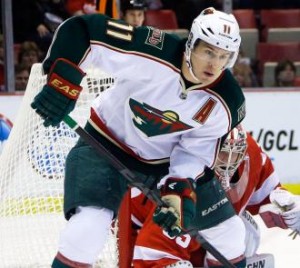 Chicago with just how close we are.
AE: Besides playing at home, which city do you like to play in?
ZP: Going to play in Montreal is always fun. The crowd is so good. To experience the excitement in the building is unbelievable. That is probably one of my favorite places to go play a game. It is a great atmosphere in the rink.
AE: Your dad, J.P. Parise made a name for himself in the NHL. What advice did he give you when you entered the league?
ZP: I think that his biggest thing was to enjoy it. He told me at the time of my first year that how quickly my career will fly by. At the time I was thinking okay I am 21 years old and it won't go by fast. Then all of a sudden I look today and I have been in the league for almost nine years. Then I was like he was right. He wanted to make sure that I enjoyed it and had fun playing.
It seems simple, but it was great advice. You go through so many ups and downs throughout your career. It is always good to take a step back and take a look at your career and see where you are and where you have come from.
AE: You have played in the NHL for about eight years now. How has your game evolved since coming into the league?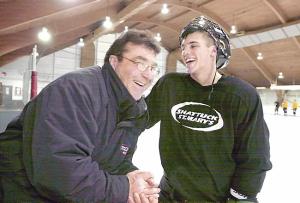 ZP: I think you learn a lot as you get older. You learn a lot mentally how to keep an even keel throughout a season. You go through so many different stretches where things are going right and everything seems to go in. Then there are times where nothing you do goes right.
As I have gotten older I kind of learned to keep a level head throughout the season. Not get too excited when things are good or not get upset when things aren't going so good. I think that is probably the biggest thing I have learned.