Posts tagged
Valvoline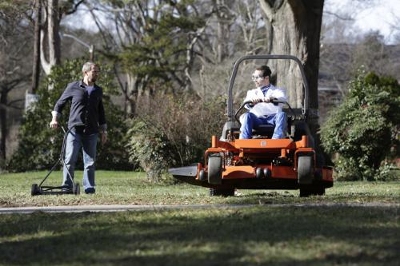 Valvoline announced the wide-scale availability of its Full Synthetic High Mileage motor oil with MaxLife technology. The lubricant offers drivers a superior level of engine protection that guards against the three major causes of engine stress: heat, deposits and wear.
Valvoline Full Synthetic High Mileage reflects the culmination of years of continued research, technology and innovation from the brand. Valvoline chemists have paired the company's award-winning additive chemistry with premium synthetic base oils that meet its exacting standards. The result is a full synthetic formulation that is more durable and provides 40 percent more anti-wear film than Mobil 1 Synthetic, validated through a three stage evaluation process including lab bench tests, chemical analysis and engine wear tests.
In addition to providing more anti-wear film, Valvoline Full Synthetic High Mileage oil is proven to excel in numerous categories, including reduced fuel consumption, emissions systems compatibility, and suitability for all model years.
To bring this superior performance to life, Valvoline has launched www.SeeADifference.com, an online resource for drivers to learn more about how synthetic motor oil works, compare Valvoline Full Synthetic High Mileage and the leading competitor in a side-by-side assessment, and view a series of videos demonstrating Valvoline technology.
To further illustrate the superior protection of Valvoline Full Synthetic High Mileage, Valvoline enlisted the help of NASCAR driver Jimmie Johnson, who provides real-world analogies in the brand's comedic "Jimmie the Scientist" video.
Valvoline Full Synthetic High Mileage is now available at AutoZone, Wal-Mart, Advance Auto Parts and Meijer. To learn more and to find a retailer near you, please visit www.SeeADifference.com.