Jeff Burton Interview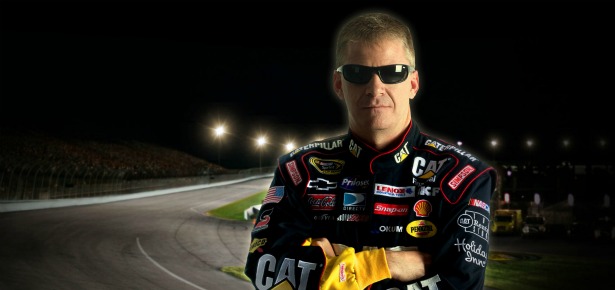 I went to my first NASCAR race last year and I totally got into the sport. I mean these guys are in pressure cooker situations traveling at speeds close to 200 MPH for hours at a time. The amount of preparation that goes into each race is crazy. And the communication that takes place on race day between drivers, crew chiefs and pit crews is something that I never really understood. It's just fun to watch and even more impressive to see in person.
The NASCAR season kicks off this Sunday, Feb. 26 at 1pm with the Daytona 500 on FOX and we're happy to be partnering up with NASCAR to celebrate the launch of the new season. MANjr is participating in the Daytona 500 Blogger Challenge this year. Basically, a bunch of blogs are getting assigned top drivers who will compete in the Daytona 500 this weekend. The driver with the best finish will deliver an all expense paid trip to the Sprint All Star Race in Charlotte, N.C. on May 19 for the participating blog and a lucky reader!
The drivers for the Daytona 500 Blogger Challenge were chosen at random and we got the Mayor, aka JB, aka Jeff Burton! JB's appeared in 619 races during a NASCAR Sprint Cup Series career that has spanned almost 20 years. The 44 year old driver has collected $77 million over his NASCAR career.
We had a good chat with JB last week. We talked about his expectations for the 2012 season, his new crew chief, what he thinks of the new two-car tandem racing rule changes, NASCAR and social media, Danica Patrick and a whole lot more. Here's the interview:
CS: So as a NASCAR driver how do you turn off that killer racing instinct when you're just driving around town, like going to the grocery store or taking your family out to dinner?
JB: (laughs) You know, driving a racecar is no different from driving a street car. The competition just isn't there. The point of driving a racecar isn't just about going fast. It's about competition, and you don't necessarily have somebody pushing you on the highway. Every now and again you do, you just have to ignore them.
CS: But do you feel a constant need to pass people on the freeway?
JB: I just stay the hell away from them. I've learned that most people don't know how to drive.
CS: (Laughs)
JB: I'm much happier when I stay away from them.
CS: I read that you were pissed off about last year's performance. It was your worst since '95. How is that motivating you leading into this season?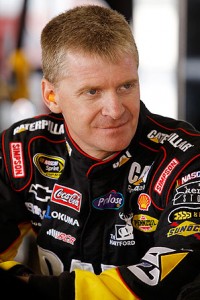 JB: Well obviously you put high standards for yourself and your team and when you don't meet those standards, it's very disappointing. And I think that in some cases people lay down a little bit. But I've always done better after real bad years and I think that it does, it does make you mad. It puts you in a position where you want to prove yourself not necessarily to other people but to yourself. And at the end of the day, you know motivation comes more from within than it does from outside. So you want to prove to yourself that you can do it. You want to have the best for yourself and your team. Those things are high motivators and I think that sometimes difficult years force change. In this case, we had a really bad year last year, but that put us in a position to activate some changes. It's going to be better for us so I view it as kind of a stepping stone. Yeah, we had to go backwards to go forward, but I think that's what we've done.
CS: Well you did finish strong last season. You had four top 10 finishes in the final five races. How does that carry over year to year?
JB: Well you know it's always nice to finish strong because you feel like you've built on something and you had something to work off of. Last year we always put ourselves in great position to win races, and we did start having better finishes. But we still weren't necessarily the best enough to win so we did change some stuff as the year went on and we did do a lot better, but we never were as good as we needed to be. So it was good to finish strong but it wasn't strong enough to say "okay now we've got it figured out," it was strong enough to say "okay we learned how not to do things." But I feel like we got a grasp of what we needed to do to go out and be successful on a consistent basis. So you know it's good, but it didn't change the way it was.
CS: Now you mentioned the changes from last season. One big change is your new crew chief. Are you excited to work with Drew Blickensderfer again?
JB: Yeah, I'm really excited about that. I think that that's just a big bonus for us. He's got a tremendous amount of talent. He's got a lot of drive, a lot of heart. He's good with our people, very well respected. You know it was time for some new energy around here, time to bring in a new thought process. You know I worked with him before, but it was a long time ago. The timing was right, and we're damn lucky to get him.
CS: So what are the qualities that every good crew chief must possess?
JB: Well it's different for every team. You know there is no template that says "every crew chief is this, every crew chief is that," you know. It varies from team to team, organization to organization. For us, I believe the crew chief is someone that can use all the tools around him, use the assets that the company has, add to those assets, be part of a distributing group that makes the overall company better, which obviously makes your individual team better. You can't have the personality that it's all about me, it's all about me. It's got to be about the whole company doing well. Honestly, we want 31 to be the best at RCR, but how we're going about doing that is all working really really well together and then just doing a better job with the same assets. And if you don't have that understanding and appreciation in today's world I don't think you can be successful. You've got to find a way to work with other teammates, motivate people, organize, delegate. It's not a game anymore with the crew chief making all the decisions by himself. It's truly a lot of people making decisions. It's not just the crew chief.
CS: I went to the Charlotte Motor Speedway last year – it was my first NASCAR race – and I was just surprised at how many people were involved. Like how many people have radios and are making decisions on the fly. There's just so many bodies that go into putting out that product.
JB: Well all those people go through the crew chief. That's the thing. We've got over 450 employees at RCR and we only have three crew chiefs. So by nature the crew chiefs have a tremendous amount of information they have to sort through and they have a lot of information they have to make decisions off of. So a lot of people are talking, but they need the crew chief and the driver making those kinds of decisions together. So that, what it's done for me, is it makes it easy to understand what you have to do to be successful as a crew chief and as a driver.
CS: So I would imagine that different drivers and different crew chiefs have different types of relationships. Some are probably more chatty than others. Do you prefer having more input than less? Are there times where you just want to focus on racing or are you just constantly getting information?
JB: Well you know I made my name in this sport and I became a success in this sport by being heavily involved in the decision making. Not being completely reliant on the crew chief. I don't think that's fair to the crew chief. I think you have to make those decisions together. I think there's real value in the driver taking ownership and being part of the decision making rather than a "win with the crew chief's decision or you fail with them." And when you fail with them now you've disobeyed them and that doesn't work. You've got to be a participating member. I tried, over the last couple years, to just be a driver, to step away from as much technical stuff but that's just—I'm not comfortable with that. And so starting last year I got more involved. I got more involved again this year and I just feel better about that. I feel like we're making the decisions together and we'll also make better decisions. And when things go wrong, you know, I want to be part of that. I want to be part of the bad decisions because now I understand it. I understand it, I know what we're trying to do, I know what we're working on, and you're gonna keep working harder when you're part of it.
CS: What do you think about the new rules that limit the two car tandem drafting?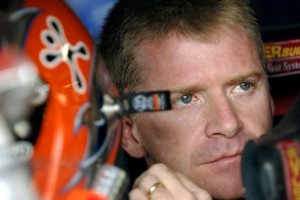 JB: Well I mean it has its negatives and it has its positives. I think that the fans overwhelmingly don't like the tandem racing so NASCAR's doing everything in their power to eliminate the tandem racing. The one thing the tandem racing has done is, for years we've been trying to find a way to have good racing on restrictor plate races without everybody in one big patch. So that when the third place guy makes a mistake the 20th place guy is in the red. And that's one thing that the two car tandem thing did. It kind of helped that a little bit. So, you know, when you take the two-car tandem thing away, it bunches everybody back up. More people may think that's more exciting but there's a ramification of that as well. So as always, it's never just as easy as saying "well we're going to do this, this is going to make it better." There's two sides to it.
CS: Do you think the Budweiser shootout will give you a chance to get comfortable with the new rules? Or it's going to take a while I would imagine.
JB: We still don't understand what's going to happen because NASCAR's still sorting through all these rules because what they're trying to do is very difficult. They're trying to—they want us to run a big batch, they don't want us to ride a two car tandem and the way they're trying to skin the cat is to make it so that it overheats when you're in two a car tandem. But that means it might overheat when you're running in the pack. So it's a difficult thing to do. I don't blame them for trying. You know, the fans want to see the two car tandem things gone and that's what they're trying to do. I don't blame them. But, you know, as of today and tomorrow they're going to lead us into what the next decision is. I still think there are some new changes that are going to have to be made between now and the 500, but we're going to learn a lot more after today's ride and then again after Saturday.
CS: Now after what happened last year how excited are you to get back to Daytona?
JB: Oh I'm excited. I'm excited to get the year started. With a lot of emphasis placed on Daytona you've got to be careful to remember this is one of the races, it's not the only race. And you've got to come out here with the right mindset. We're down here to win this race. We're also down here to start the year and I'm ready. The only way to get through last year is to get going on this year.
CS: What's your favorite track in the Cup Series?
JB: Probably between Darlington and Richmond. I like Darlington because there's so much history and heritage there and it's just a cagey racetrack. It was designed a long time ago. It's kinda like stepping back into NASCAR's history when you race there. But I like Richmond because it's … I think it's a right size race track. Puts on good races, it's competitive, it's not too small to be a race test, but it's big enough to have good races, too. So I'd say it has the right mix.
CS: What would you say is the most challenging track in the series?
JB: Probably Bristol. Yeah, probably Bristol. Maybe Martinsville, maybe Martinsville.
CS: Can you explain the difference between the restrictor plate races and non-plate races? I'm kind of a newbie to this.
JB: Well in a restrictor plate race, they pull the power down because if they didn't pull the power down we'd run 230-some miles an hour. Obviously for safety reasons you don't want to ride at 2030-some miles an hour. So what that means is you're going a lot slower than the car is actually capable of going. So everybody's car handles the same and now everybody just runs the same speed essentially. So everybody's in a big batch so you're just running wide open around the racetrack. It creates these large packs or it creates a situation where you've got this two car tandem thing, they don't know what the rules are.
CS: So what makes the ECR restrictor plate engine so awesome?
JB: Well they make great power. They always had a plate—the ECR—Childress has always drove well at plate races. I think that starts with the engine package. I think we make good power. The engine guys work hard at it, car guys work hard at it. I feel like the engine guys, you know, put a lot of emphasis on the plate running.
CS: Now I read that you said that raw power comes out more in Daytona, why is that?
JB: Well because everything is so close. With all the rules NASCAR has, it's hard to get a big advantage anywhere in the car and in the engine, so small plays make a big difference. If you add a little more power to somebody here you really see it, but those horsepower matters so much. Handling doesn't matter, horsepower matters. At Martinsville or Charlotte you could have more power than everybody but you don't do performance as well as they do so you go slower. But here, you know, all things being equal, engine makes the big difference.
CS: You've been racing in the series for almost 20 years. How has NASCAR evolved since you first started?
JB: Well it's a lot more technical. There's a lot more engineering support in the sport than we ever even thought about having. 18, 19 years ago engineering was shunned, it was a bad word. Today it's embraced. It's the most sought after position, to hire people. Our engineers at the moment, it's a complete turnaround. From really not wanting anything to do with engineers to everybody trying to hire the best they can get their hands on and as many they can get their hands on. So technologically the sport's completely different. Fans are much smarter about the sport because there's so much television. There's so much coverage of the sport. A lot more scrutiny of the sport than there's ever been because it is constantly on TV, that's opened a door for more scrutiny. But, you know, the core is still here. It's still about competition. It's still about people going out there on a Sunday and trying to outrun everybody. That's the core of what happens here. That's still strong and rolling.
CS: When you first started racing there was no Twitter or Facebook or anything like that. How has the influx of social media change the way that you interact with fans?
JB: It's a good thing. I mean it's … you know I'll be honest, I wasn't a big fan of the social media thing. I thought it was kind of a waste of time. That people who were just bored and didn't have a whole lot to do were the people that were doing it. But you know I ended up becoming more educated about it and realized that wasn't the case. It's allowed our fans to become much more engaged in what's going on. It's allowed the drivers to be more in touch with the fans, more often. You know overall, it's been real positive. It's a difficult thing to put your finger on but it's been really really good. Spending time with the fans, making sure the fans are, you know, paid attention to. And the fans have been really good to want to be involved in it. This has allowed us to take it to another step, to truly communicate with a person one on one. You know, everybody wants to see numbers. Everybody wants to have hundreds of thousands of followers. But really honestly, it's more effective because it's not like that. Now you can truly have more conversations with people and people can truly ask you questions and you can have more of a—not face-to-face, but person-to-person communication. And if you have a billion followers—if you have a billion followers I'm sorry you just can't, there's not enough time in the day. So it's working really well right now because of the numbers, as the numbers get bigger it's going to be more of a challenge.
CS: Right. Do you think Danica Patrick is going to bring in a new fan base this season?
JB: I think she's going to bring some more attention. I don't know if she'll bring more fan base. You know I think that people that know about her already know about her and those people are probably already race fans. I think, you know, especially as she performs, she'll be good for the sport. She has a tremendous following, she's a big name, and her being here is a good thing.
–
It was at this point in the interview that JB let me know that he had to run, as I was in the middle of wishing him luck as he gets ready for Daytona and the new season, the line went dead.
Damn, I thought. JB was so friendly and cool, but the guy just hung up on me.
But the phone rang a few seconds later. It was JB. He said that he did in fact have to go, but he just wanted to call me back to say that his phone had died, and that he didn't actually hang up on me. I thought that was pretty cool, and it sort of lets you know what kind of guy JB is.
So make sure to check out the Daytona 500 on FOX this Sunday at 1pm and cheer on the #31 car as the Mayor starts the new season with a vengeance!  You can join the Daytona conversation on Twitter by following #Daytona500 tweets.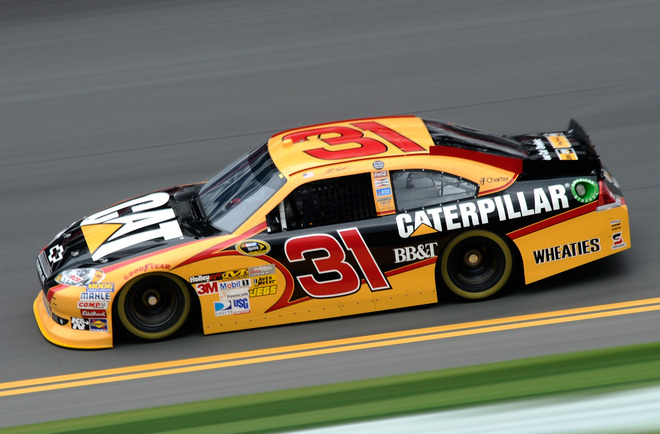 Related Posts
| | | |
| --- | --- | --- |
| | Print article | This entry was posted by Chris Stout on February 23, 2012 at 2:22 pm, and is filed under Sports. Follow any responses to this post through RSS 2.0. Both comments and pings are currently closed. |
Comments are closed.