Posts tagged
Reebok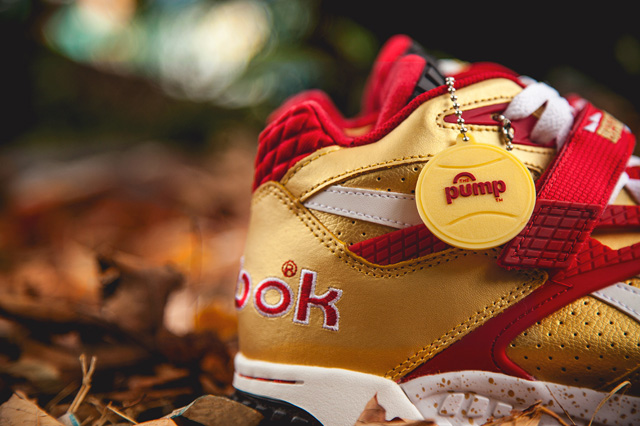 In 1992 Reebok came out with their Paydirt Pump sneaker. For those who don't follow football, the term "pay dirt" refers to the end zone. So Reebok designed these kicks for NFL players to help these athletes reach the end zone. Two guys from the NFL that rocked these sneakers did just that.
The NFL's all-time rushing leader Emmitt Smith was one of those players. Smith was the face for Reebok NFL footwear in the 1990s. Emmitt along with his Dallas Cowboys teammates won the Super Bowl three times that decade and he was the NFL MVP in 1993.
The other famous player that rocked the Paydirt Pumps was Buffalo Bills running back Thurman Thomas. The Bills electric running back was a dominant force in the NFL. He helped lead the Buffalo Bills to four straight Super Bowls. Just like Smith, Thomas would often find pay dirt on game day.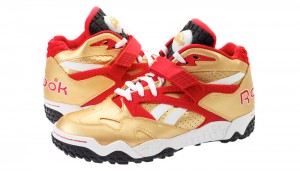 Both Smith and Thomas played on artificial turf in their home stadiums and the Paydirt Pump sneaker was built for that type of surface. Other players, mostly at the running back and wide receiver positions, wore these sneakers on the field as well.
Reebok struck their own "pay dirt" when the re-released these sneakers. One colorway that got my attention was the one decked out in the red, gold, and white colors of the San Francisco 49ers. A few months back Reebok released these kicks that originated from the 1990s and it created a buzz in the sneakerhead world.
The "49ers" Paydirt edition has a metallic gold leather upper with hints of red on the midfoot section. The classic strap that made this sneaker popular is also red while the Reebok logo was done in white. I really appreciated the love that Reebok put into this sneaker. On the midsole they added gold accents all around the shoe and the use of solid black coloring on the midsole made the shoe really standout.
They even used red, gold, and white colors for the perforated midfoot panels. Keeping with their attention to detail the word "preseason" is embroidered on this sneaker. On the heel the background is painted gold and the word "Reebok" stands out brilliantly in red with a white outline.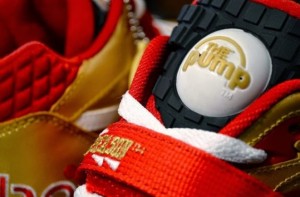 Last, but not least I have to mention the part that made the Reebok Pumps series iconic. It is the "Pump" bubble on the tongue of the shoe. The bubble is white and the words "the" and "Pump" are in gold. I found nothing wrong with this sneaker.
For me Reebok did an outstanding job of combining the past with the present in the Paydirt Pump. For those sneakerheads that love the retro look, make sure you pick up a pair of these football inspired kicks.