Dee Brown talks about playing for the Celtics and his 1991 Slam Dunk Performance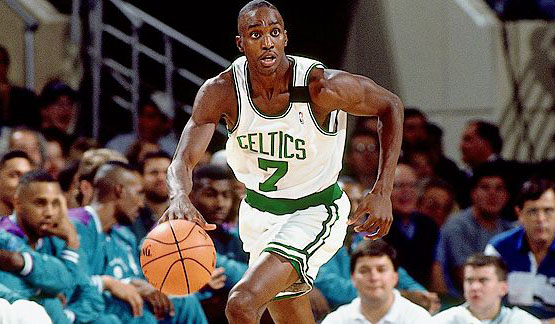 When you think of Dee Brown a few things come to mind. One is the ridiculous no look dunk he performed at the 1991 Slam Dunk. Two is the Reebok Pump Omni Lite shoe that he made famous during that contest.
Besides winning the Slam Dunk title that year, Brown had a great career in the NBA playing for 12 years most notably for the Boston Celtics. I was able to have Dee Brown answer some of my questions while he was being interviewed for a documentary on the late Reggie Lewis, directed by Torey Champagne.
I wanted to know where and how Dee came up with the no look dunk, who if any pushed his competitive edge on the court, and how it felt to have his own shoe.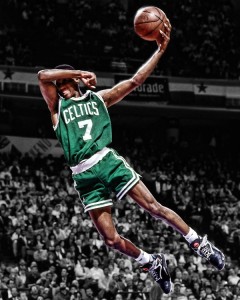 Art Eddy: How many weeks or months did you plan out the iconic no look dunk in the 1991 Slam Dunk Contest?
Dee Brown: The first time that I did it was in during the dunk contest. Never practiced it. I didn't figure I was going to do that dunk until I was running towards the baskets. I pretty much knew I already won the dunk contest. So I wanted to do a signature dunk. I wanted something that everyone would remember me by.
Michael Jordan taking off from the free throw line or like the Dominique windmill, I wanted to do something that no one has ever done before. So while I am running I thought why don't I just close my eyes? If I close my eyes no one will know that my eyes are closed because the judges are behind me. So it went from closing my eyes to maybe just putting my hands over my eyes and it just gravitated to my arm.
As I was jumping my hand going, my arm going, my eyes closing and it was the first time I ever did that dunk. I was either going to make it and have people talk about me now or I miss it and guess what and talk about it now. People would be like remember that guy that ran into the side of the backboard? That would have been me so never practiced it at all.
AE: You were going head to head with a phenomenal dunker in Shawn Kemp that year. What was it like to compete against him?
DB: The funny thing about the Shawn Kemp head to head thing was that all the contest guys were sitting all together. Rex Chapman, Otis Smith, Blue Edwards, a bunch of really good guys that could dunk, and I was sitting next to Shawn Kemp. Everyone knew who Shawn Kemp was. We both had the Gumby haircut.
So everyone is asking Shawn for his autograph. I remember one kid goes, 'Hey what's your name?' I said Dee Brown. He really didn't know who I was and he looked at Shawn and said, 'Shawn is that your little brother?'
I said, 'Wait a minute….wait a minute…did he just say? Ok I get it.' That got the competition started at that moment when that kid asked me if I was Shawn Kemp's little brother. It transpired into the contest with some great dunks. For a guy that tall at 6'10" to be able to move his body the way he did and being able to slam with so much force it was unbelievable.
I just tried to be creative as possible and do different dunks. Do things that people haven't seen like pumping up my shoes kind of got the crowd into it. It was one of the good head to head battle in the finals.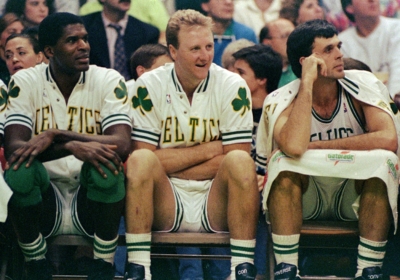 AE: Was there one player whether it be a teammate or an opponent that drove your competitive spirit?
DB: I think the main guy was Larry Bird because he was the best player on our team. To me top two or three player in all-time Celtic history. Him and Russell. I got a chance to play with Larry. He drove me as a rookie because even though he was the best player and it sounds cliché, but he was the first guy in the gym and the last guy to leave.
He made sure I understood what Celtic Pride meant, being a student of the game. You wear the uniform the right way and respect the game. He drove me to the best player that I could be in not so much personal glory, but for the team. For all the Celtics like the Havlicek's, the Jo Jo White's, the Dennis Johnson's, the Dave Cowens, and the Bob Cousy's.
On a daily basis I got to see those guys respecting that uniform. The other guy that was more like a mentor type was Robert Parrish.  He was like my big brother. He took care of me. He made sure I know what people to stay away from. Taught be to be a professional and go buy suits. He took to places on where to buy suits my rookie year. He mentored me in the professional way off the court. Larry was my inspiration and driving force on the court.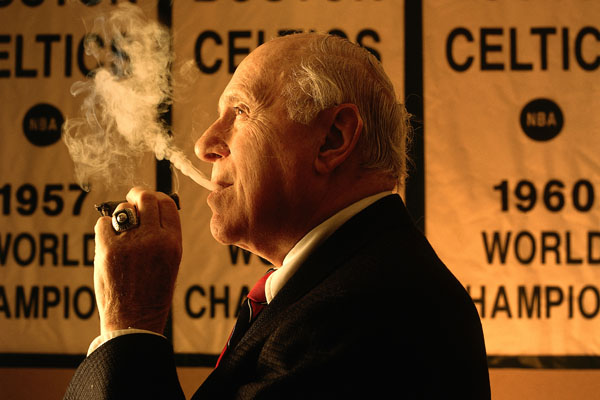 AE: Is there one thing that stands out most in your career?
DB: People would assume it would be the dunk contest because it was an individual event. I think the really big thing that drove me and stands out was when I got drafted. To hear Red Auerbach say your name. To hear him say, 'We are taking a 6'2" guard from Jacksonville, Dee Brown.' It is Red Auerbach.
He has said everybody's name. Every guy that he had drafted over that 30 year time came out of his mouth. To be a part of that group and that guy wanted you, the greatest coach of all-time, to make sure that you are a part of that franchise. He wanted you to be a part of that Celtics history and Celtic pride. Just to hear him say that and be around him for so many years was such a great feeling.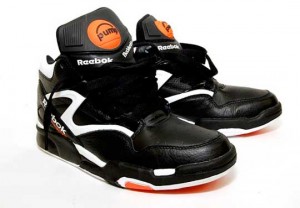 AE: How cool was it to have your own shoe?
DB: It's good because you can go anywhere and I mean anywhere, beyond the states, China, Australia, you say Reebok Pump and the first thing that comes up is Dee Brown. You felt like you did something. I really put a mark on a shoe and identify with a shoe.
Obviously everybody knows that you say Jordans, its one guy. It's Michael Jordan. When you say Reebok Pump you think Dee Brown. So that is unique and it feels good. To this day 20 some odd years later people still talk about the shoe and the contest and what I did. They identify me with that. Even the kids who really don't know or were not even born, because I work with a lot of kids on the basketball court or even guys I coach in the NBA, will say 'You are that guy who did the pump thing.'
So it is good that people still talk about it and still identify me with it. So it is good to still be relevant in a way every few years when people want to talk about the shoe. Even in February when the Dunk Contest comes I'm popular again, so it is always good to talk about it.
Related Posts
| | | |
| --- | --- | --- |
| | Print article | This entry was posted by Art Eddy III on July 2, 2013 at 10:24 am, and is filed under Sports. Follow any responses to this post through RSS 2.0. Both comments and pings are currently closed. |
Comments are closed.