Posts tagged
George Dickel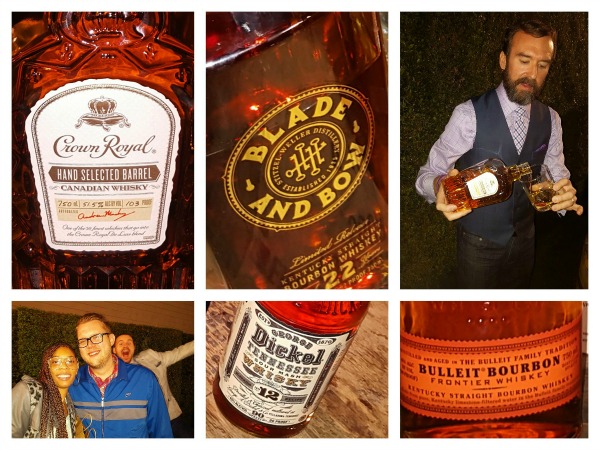 A couple weeks back, we attended the Diageo Whisk(e)y Showcase at the Jimmy Kimmel Backlot. It's always great to catch up with old friends. And I don't just mean Dickel, Bulleit and Crown. There was solid representation from the OG Crown Royal Indy crew. Nobinger was wearing a nice jacket. Hanging with Whiskey Master Stephen Wilson is always a good time (lookin' good, Steve!). Adam Perry Lang served up some of his finest signature barbecue dishes. I have extra-fond memories of this man's brisket game from that 2013 #PocketBrisket moment where I seriously considered smuggling BBQ meat in my pockets so I could enjoy more brisket at the conclusion of a Dickel Whisky tasting event that was also held at the Jimmy Kimmel Backlot.
Anyway, aside from all the friends and good eats, we had a purpose – a real genuine purpose – and that was to sample and talk about some of the finest whisky/whiskeys on the market. So let's get into it.
Crown Royal Northern Harvest Rye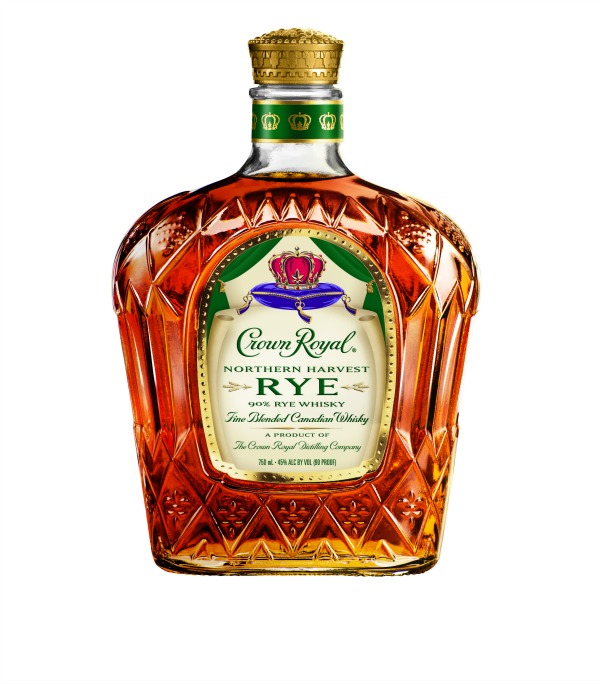 What if I told you that the 2016 World Whisky of the Year can be had for 27 bucks at BevMo? Crazy right? Well according to the 13th edition of Jim Murray's The Whisky Bible, that's what's up. Murray selected Crown Royal Northern Harvest Rye as his top whisky of the year with a score of 97.5 out of 100. This rye isn't a full rye. It's made from 90% rye whisky and new blended whisky from the distillery in Gimli, Manitoba. You can sample this stuff neat, on the rocks, with a soft drink mixer or include it in a classic cocktail. It really doesn't matter. This is a mellow, versatile, user-friendly rye that will make even the most snooty whisky lover pause and take notice. If you need to show up to someone's place this holiday season with a spirit gift in hand, why not choose the under-$30 bottle that comes with a nice side-story of being the world's best whisky for 2016?
Blade and Bow 22-Year-Old Kentucky Straight Bourbon Whiskey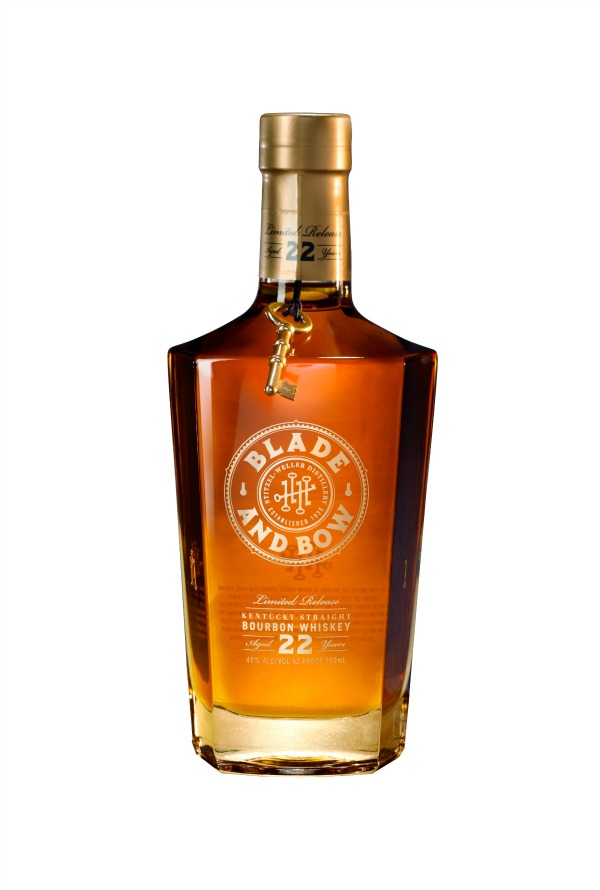 Gerry Graham gave us the lowdown on the Blade and Bow 22, which took home Best Straight Bourbon and Double Gold honors at the 2015 San Francisco World Spirits Competition. Released by Stitzel-Weller, a distillery which has come into possession of some amazing historic whiskeys, this limited release caters to those who who want an extra kick of oak with their smooth whiskey finish. Some people like peety Scotches and some people like oaky whiskies. This finely packaged liquid includes whiskeys distilled at 17th and Breckinridge in Louisville (current address of the Bernheim Distillery) and the distillery historically located at 1001 Wilkinson Blvd. in Frankfort, Kentucky (which is the current address of the Buffalo Trace Distillery). If you need to find a gift for a whiskey archaeologist who can appreciate the limited/historic nature of curated warehouse barrel finds, Blalde and Bow 22 is the answer.
Bulleit Bourbon

Remember when you couldn't find Bulleit anywhere? Now it's a go-to selection for sipping or cocktail construction. And for good reason. We've written about our fondness for Bulleit at length in this space. Here's a post that should sum up our feelings nicely. Bottom line, you can't replicate the value, the utility and the warm reception that you get when you bring frontier whiskey to any party. Whether you go Bourbon, Rye (95% rye and my personal favorite) or 10-year, people will be happy to receive you when you arrive to a holiday event with Bulleit in your hand.
George Dickel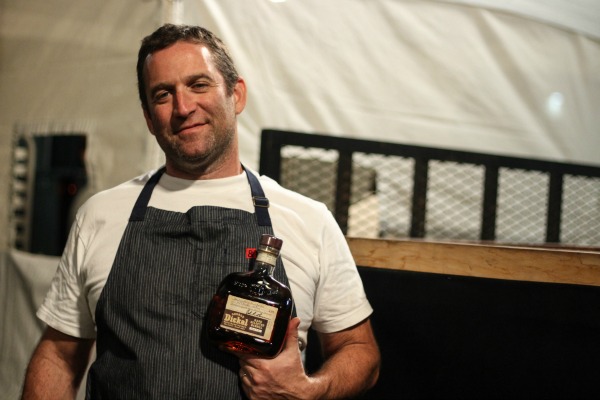 What do you get the foodie fella who appreciates whisky as much as good eats? Well that's simple. Grab a copy of Adam Perry Lang's Serious Barbecue and throw in a bottle of George Dickel. And if you want to see how this whisky plays nice with BBQ sauce, check out this video from the man himself:
Crown Royal Hand Selected Barrel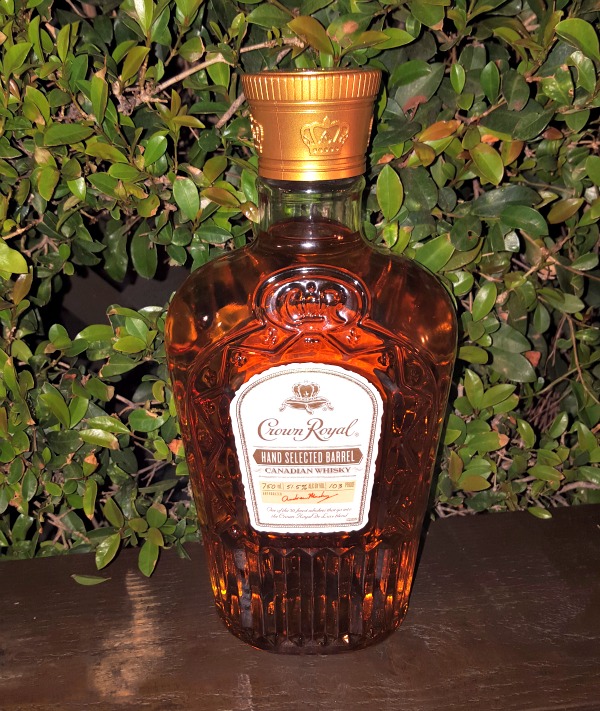 I don't know what it was about the festivities of the night, but for me the star of the Diageo Whisk(e)y Showcase was the Crown Royal Hand Selected Barrel. It's much more affordable than the Blade and Bow 22. It doesn't come with the same accolades as the Northern Harvest Rye. I don't have the same shared personal history with this liquid as I do with Bulleit and Dickel selections. Maybe it was Whisky Master Steve's company that kept me going back for more. I just recall that this whiskey was full-bodied, crisp without kicking your butt and it had a rich, vanilla nose and a firm-but-silky finish. For less than $60 a bottle, it's worth picking up this straight-from-the-barrel sample of Crown's signature Coffey Rye Whisky.
And if all these individual whiskey tasting notes weren't enough to steer you in the right direction, here are some cocktails from the fine mixologists at Scopa that should really put you in the holiday spirit:
Dickel in December

1.3 oz. George Dickel No. 12

0.75 oz. lemon juice

1 whole passion fruit

1 egg white

0.5 oz. honey syrup

Cinnamon on top
Shake/ strain into cocktail glass/ microplane fresh cinnamon on top
Dickel Eastern Sour

1.3 oz. George Dickel Rye

0.75 oz. Lemon

0.75 oz. Orgeat

0.25 oz. Orange Juice
Whip dry/ crushed ice/ garnish orange wedge, wedged in center drank through a straw
Bulleit Boulevardier
1.3 oz. Bulleit Bourbon
0.75 oz. Campari
0.75 oz. sweet vermouth
Orange Peel
Built/ ice/ stir/ peel
Crown Royal Canadian Rye Buck
01.5 oz. Crown Royal Northern Harvest Rye

0.75 oz. ginger syrup

0.5 oz. lime

Soda to fill

Garnish with lime wheel
Whip with 1 cube, dump contents in collins glass, ice soda to fill, stir
As always, whether you're consuming amazing BBQ, sipping on whiskey neat or enjoying some seasonal cocktails, please do it responsibly. Happy holidays!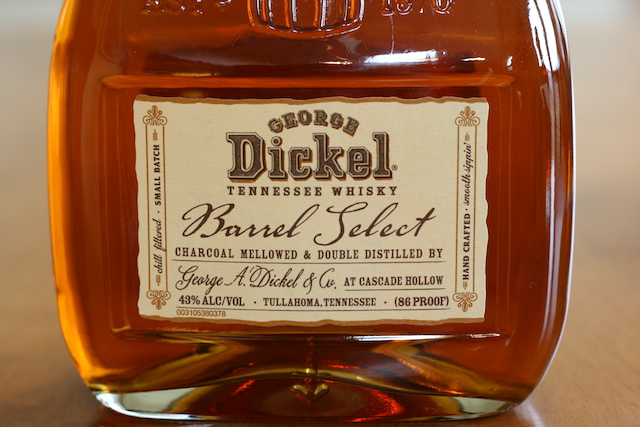 There are certain people you meet along the way that leave a positive impact in your life. For me I had the great fortune of meeting Steve Costello earlier this year. I was looking to interview him about his powerful and personal story he told in his book, "My Father Never Took Me to a Baseball Game."
Since my interview with him, Steve has helped me out in so many ways. The more I got to know him I found out that he is the type of guy that would give you the shirt off his back. For those who don't know Steve is the Executive Vice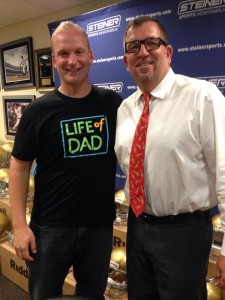 President at Steiner Sports. He has a job that any die hard sports fan would love to have. He works with premiere athletes and pro sports teams. Steiner Sports is one of the leading producers of authentic hand-signed collectibles.
Steve has aided me in setting up interviews, securing some sweet prizes for my fantasy football league for my company, and giving me a tour of Steiner Sports. He even gave me some business advice and guidance that will look to help my business. Steve takes the time to help each person that comes into his life. As he has said, "It's nice to be important but more important to be nice." He is authentic. He is a good friend.
You might say that Steve is "Handmade the Hard Way." That phrase is the cornerstone of the fine folks at the George Dickel Distillery. As we approach the holiday season George Dickel brings you their very finest whisky with their Barrel Select. This is for the truly discerning whisky drinker. Only 10 barrels are hand-selected by Master Distiller John Lunn for this small-batch handcrafted whisky. Aged between 10 and 12 years. Charcoal mellowing and their unique ageing process form a smooth, premium whisky that stands in a class all by itself. A perfectly balanced, rich and silky taste with hints of vanilla, spice and charcoal.
So when George Dickel asked me to find a friend that deserves a bottle of the George Barrel Select I immediately thought of Steve. This is my way to say thanks to Steve for everything he has helped me with this year. If you have someone like Steve in your life I would suggest giving them a whisky that is second to none.
Barrel Select has a caramel taste with accents of corn right behind the caramel flavor. You also have hits of fennel and mint. Its finish has caramel, vanilla and cinnamon which fade to corn and oak. It is 86 proof (43% ABV) and the mash is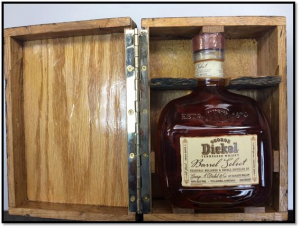 broken down as 84% corn, 8% rye, and 8% malted barley. For more info go to George Dickel's website.
Forget the gifts that you can get in the seasonal aisle at a store. You should "select" something that will leave an impression on someone who has impressed you this year! You can't go wrong with George Dickel Barrel Select.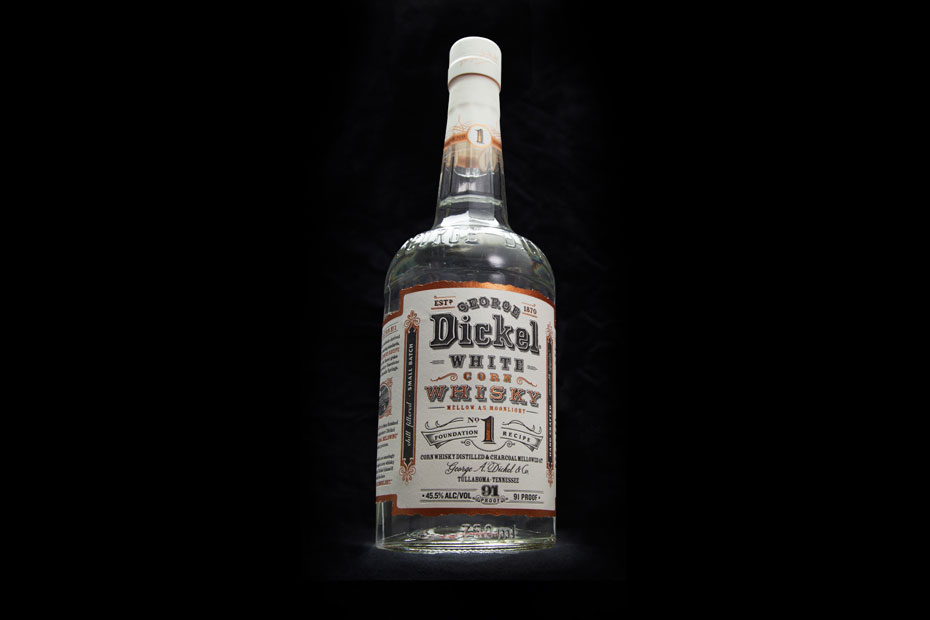 As we enter 2014 George Dickel Whisky introduces a new spirit to their great beverage line. It is called George Dickel No. 1. It uses their "Foundation Recipe" that has been a staple in some of their whiskies including No. 8, No. 12, and their Barrel Select. This unaged whisky is handcrafted from grains and water from the Cascade Spring. Then it goes through their signature Chill Charcoal Mellowing process that gives the whisky a soft, smooth finish. Some whisky fans think that using the Chill Charcoal Method in the mellowing process makes it perfect for the wintertime.
No. 1 is 91-proof, which is 45.5 % ABV and has a clear appearance. When I took a sniff I found that it had a soft smell and wasn't overbearing. I also took in hints of raw grain. As for the taste, well it is very smooth with a sweet corn flavor.
Whether you like to enjoy your whisky neat, on the rocks, or mixed into a cocktail, the No.1 could become one of your all-time favorites. When I tried the No. 1 I was extremely pleased with the taste and finish. It just came out on the market and has a suggested retail price of $21.99 for a 750 ml bottle. Below I added some cocktail recipes that work really well with George Dickel No. 1.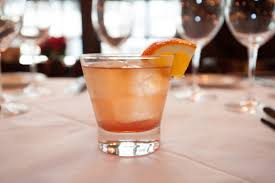 Dale DeGroff's Holiday Old Fashioned
Ingredients:
1.25 oz George Dickel No. 1
1 dash DeGroff's Pimento Bitters
0.25 oz Dale's Cherry Liqueur
0.5 oz Simple syrup
2 orange slices
2 cherries
Directions: Muddle a cherry and orange slice with the syrup and liqueur and the dash of bitters in a bar mixing glass. Strain into an Old Fashioned glass. Add the whisky and ice and stir Garnish with an orange slice and a cherry.
Mr. Loveless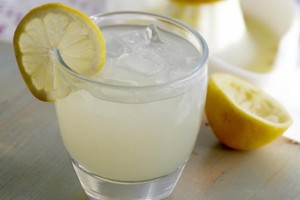 Ingredients:
1 oz. George Dickel No. 1
1 oz. sweet vermouth
0.2 oz. maraschino liqueur
2 dashes Angostura bitters
Directions: Stir all ingredients and strain into old fashioned glass over ice. Finish with lemon wheel.
Southern Spritz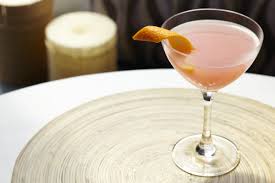 Ingredients:
1 oz. George Dickel No. 1
0.25 oz. Italian aperitif bitter
0.5 oz. lemon juice
0.5 oz. honey syrup (equal parts honey & hot water)
2 dashes orange bitters
Directions: Shake all ingredients with ice and strain into cocktail glass. Top with 3 oz. dry sparkling wine. Garnish with orange twist.
Tennessee Roots
Ingredients:
1.33 oz. George Dickel No. 1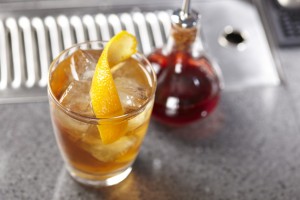 0.33 oz. lemon juice
0.33 oz. simple syrup
0.33 oz. pineapple juice
Directions: Shake all ingredients and strain over ice into old fashioned glass. Top with 1 oz. ginger beer. Garnish with lemon wheel.