Holiday Whiskey Guide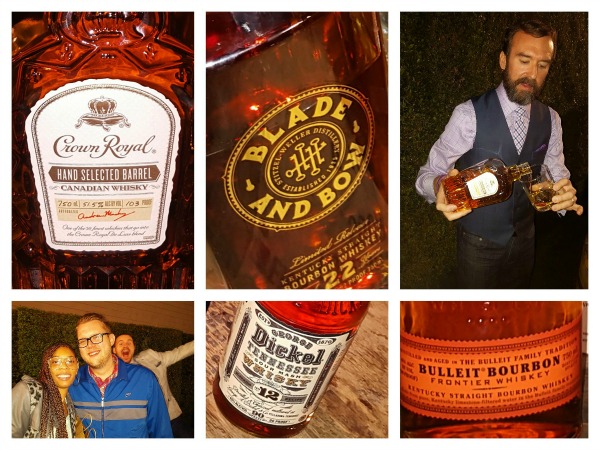 A couple weeks back, we attended the Diageo Whisk(e)y Showcase at the Jimmy Kimmel Backlot. It's always great to catch up with old friends. And I don't just mean Dickel, Bulleit and Crown. There was solid representation from the OG Crown Royal Indy crew. Nobinger was wearing a nice jacket. Hanging with Whiskey Master Stephen Wilson is always a good time (lookin' good, Steve!). Adam Perry Lang served up some of his finest signature barbecue dishes. I have extra-fond memories of this man's brisket game from that 2013 #PocketBrisket moment where I seriously considered smuggling BBQ meat in my pockets so I could enjoy more brisket at the conclusion of a Dickel Whisky tasting event that was also held at the Jimmy Kimmel Backlot.
Anyway, aside from all the friends and good eats, we had a purpose – a real genuine purpose – and that was to sample and talk about some of the finest whisky/whiskeys on the market. So let's get into it.
Crown Royal Northern Harvest Rye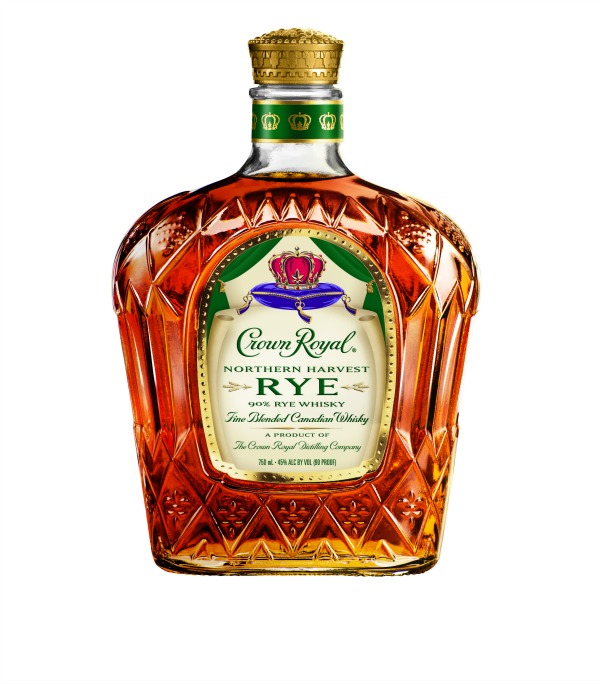 What if I told you that the 2016 World Whisky of the Year can be had for 27 bucks at BevMo? Crazy right? Well according to the 13th edition of Jim Murray's The Whisky Bible, that's what's up. Murray selected Crown Royal Northern Harvest Rye as his top whisky of the year with a score of 97.5 out of 100. This rye isn't a full rye. It's made from 90% rye whisky and new blended whisky from the distillery in Gimli, Manitoba. You can sample this stuff neat, on the rocks, with a soft drink mixer or include it in a classic cocktail. It really doesn't matter. This is a mellow, versatile, user-friendly rye that will make even the most snooty whisky lover pause and take notice. If you need to show up to someone's place this holiday season with a spirit gift in hand, why not choose the under-$30 bottle that comes with a nice side-story of being the world's best whisky for 2016?
Blade and Bow 22-Year-Old Kentucky Straight Bourbon Whiskey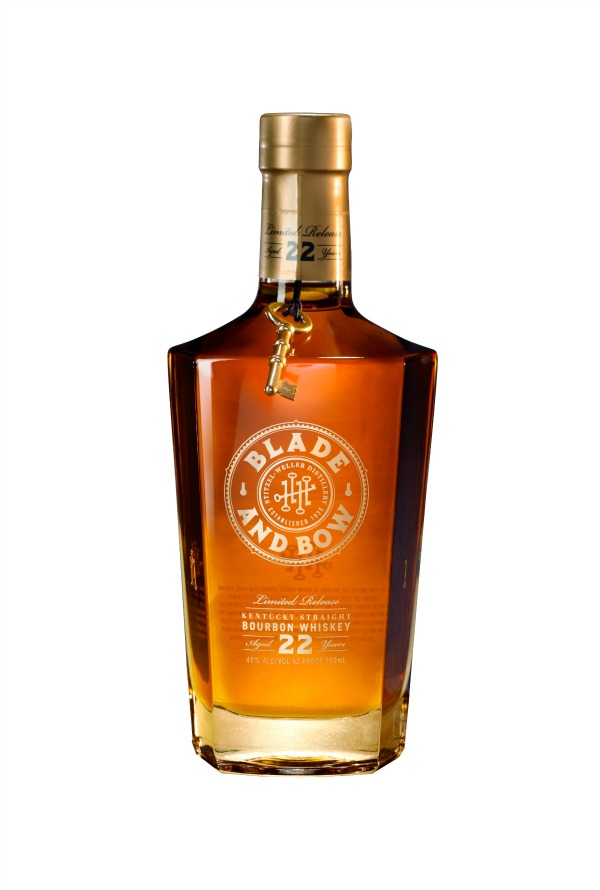 Gerry Graham gave us the lowdown on the Blade and Bow 22, which took home Best Straight Bourbon and Double Gold honors at the 2015 San Francisco World Spirits Competition. Released by Stitzel-Weller, a distillery which has come into possession of some amazing historic whiskeys, this limited release caters to those who who want an extra kick of oak with their smooth whiskey finish. Some people like peety Scotches and some people like oaky whiskies. This finely packaged liquid includes whiskeys distilled at 17th and Breckinridge in Louisville (current address of the Bernheim Distillery) and the distillery historically located at 1001 Wilkinson Blvd. in Frankfort, Kentucky (which is the current address of the Buffalo Trace Distillery). If you need to find a gift for a whiskey archaeologist who can appreciate the limited/historic nature of curated warehouse barrel finds, Blalde and Bow 22 is the answer.
Bulleit Bourbon

Remember when you couldn't find Bulleit anywhere? Now it's a go-to selection for sipping or cocktail construction. And for good reason. We've written about our fondness for Bulleit at length in this space. Here's a post that should sum up our feelings nicely. Bottom line, you can't replicate the value, the utility and the warm reception that you get when you bring frontier whiskey to any party. Whether you go Bourbon, Rye (95% rye and my personal favorite) or 10-year, people will be happy to receive you when you arrive to a holiday event with Bulleit in your hand.
George Dickel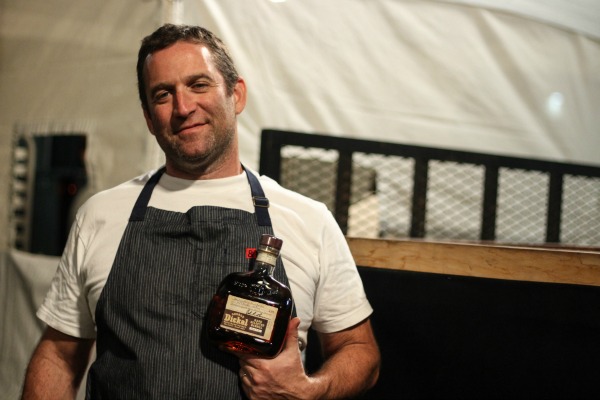 What do you get the foodie fella who appreciates whisky as much as good eats? Well that's simple. Grab a copy of Adam Perry Lang's Serious Barbecue and throw in a bottle of George Dickel. And if you want to see how this whisky plays nice with BBQ sauce, check out this video from the man himself:
Crown Royal Hand Selected Barrel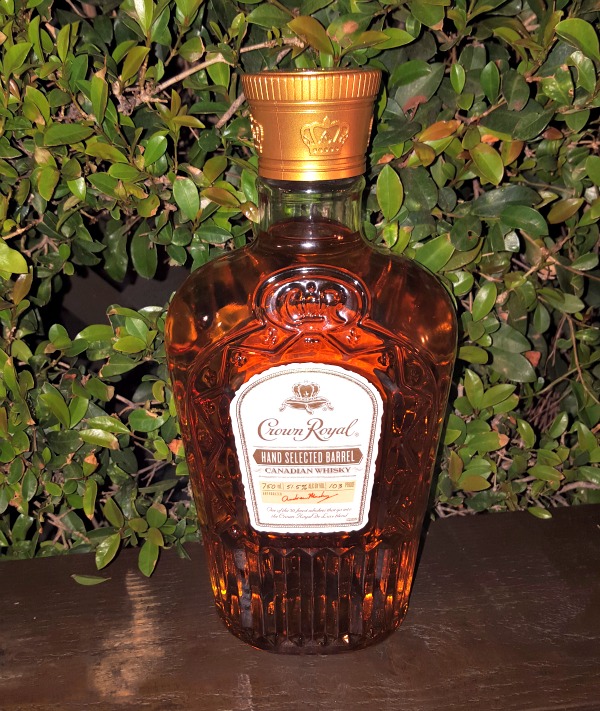 I don't know what it was about the festivities of the night, but for me the star of the Diageo Whisk(e)y Showcase was the Crown Royal Hand Selected Barrel. It's much more affordable than the Blade and Bow 22. It doesn't come with the same accolades as the Northern Harvest Rye. I don't have the same shared personal history with this liquid as I do with Bulleit and Dickel selections. Maybe it was Whisky Master Steve's company that kept me going back for more. I just recall that this whiskey was full-bodied, crisp without kicking your butt and it had a rich, vanilla nose and a firm-but-silky finish. For less than $60 a bottle, it's worth picking up this straight-from-the-barrel sample of Crown's signature Coffey Rye Whisky.
And if all these individual whiskey tasting notes weren't enough to steer you in the right direction, here are some cocktails from the fine mixologists at Scopa that should really put you in the holiday spirit:
Dickel in December

1.3 oz. George Dickel No. 12

0.75 oz. lemon juice

1 whole passion fruit

1 egg white

0.5 oz. honey syrup

Cinnamon on top
Shake/ strain into cocktail glass/ microplane fresh cinnamon on top
Dickel Eastern Sour

1.3 oz. George Dickel Rye

0.75 oz. Lemon

0.75 oz. Orgeat

0.25 oz. Orange Juice
Whip dry/ crushed ice/ garnish orange wedge, wedged in center drank through a straw
Bulleit Boulevardier
1.3 oz. Bulleit Bourbon
0.75 oz. Campari
0.75 oz. sweet vermouth
Orange Peel
Built/ ice/ stir/ peel
Crown Royal Canadian Rye Buck
01.5 oz. Crown Royal Northern Harvest Rye

0.75 oz. ginger syrup

0.5 oz. lime

Soda to fill

Garnish with lime wheel
Whip with 1 cube, dump contents in collins glass, ice soda to fill, stir
As always, whether you're consuming amazing BBQ, sipping on whiskey neat or enjoying some seasonal cocktails, please do it responsibly. Happy holidays!
Related Posts
| | | |
| --- | --- | --- |
| | Print article | This entry was posted by Chris Stout on December 22, 2015 at 2:29 pm, and is filed under Lifestyle. Follow any responses to this post through RSS 2.0. Both comments and pings are currently closed. |
Comments are closed.