Posts tagged
fun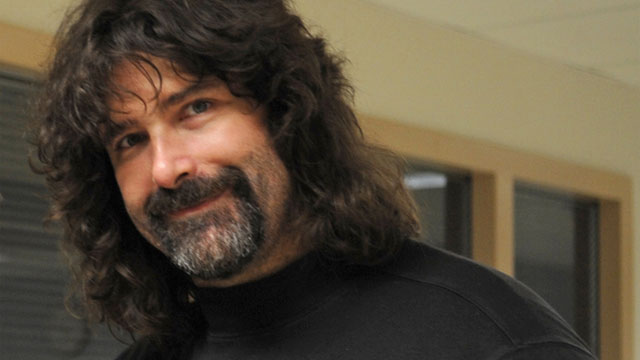 Sunday, March 15th Levity Live Comedy Club in West Nyack, NY welcomes WWE's Hardcore Legend, Mick Foley. The 3-time WWE champion and 2-time New York Times #1 best-selling author has a one-man stage show called "Hardcore Legend: An Evening with Mick Foley." In this show Foley tells his incredible stories of is time in the WWE using humor and intensity.
Mick has took his show worldwide with glowing praise where ever he goes. Best-selling author Paul O'Brien, writing for The Layfield Report wrote, "He always leaves them laughing. Laughing, standing at the end and always wanting more." Even the decidedly non-wrestling publication Broadway Babies mused "If you're interested at all in wrestling, you'll love it; if you're not, you'll like it."
Mick got the nickname "The Hardcore Legend" for his uncanny trait of taking punishment in some of the most dramatic matches in sports-entertainment history. No matter if he was Cactus Jack, Mankind, or as Mick he made the WWE fans always walk away amazed from his performance.
One of Foley's most epic and brutal battle was with The Undertaker in 1998's "Hell in a Cell" match, during which he was knocked unconscious after falls both off of and through the 16 foot Cell structure. Foley finished the match – with one of his front teeth lodged in his nose.
Mick wrote his autobiography of 700 pages all on notebook paper, which was later turned into "Have a Nice Day." That book became number one on the New York Times best-seller list in October 1999. The book remained on the Times list for twenty six weeks. In 2001 Mick wrote "Foley is Good" and was on The New York Times list as well. Foley has published a total of ten books; four memoirs, four children's books, and two novels.
I had the great pleasure of talking with Mick about his tour and WWE days. To listen to the interview click here!
For more info on Mick's tour check out his website, http://www.realmickfoley.com/
If you are in the New York are stop by Levity Live Comedy Club in West Nyack, NY on March 15th. Showtime is at 7:00PM and tickets are $27 each. For more info visit levitylive.com.